STARTING ON FRAMING THE CABIN BEDROOMS AND OUR AUSTRALIAN CATTLE DOG GOT BRED(A HOMESTEAD UPDATE)

STILL FIGHTING OL' MAN WINTER
And I won't let him win. Even with temps hitting the low twenties(around -7 celsius) I have still been plugging away.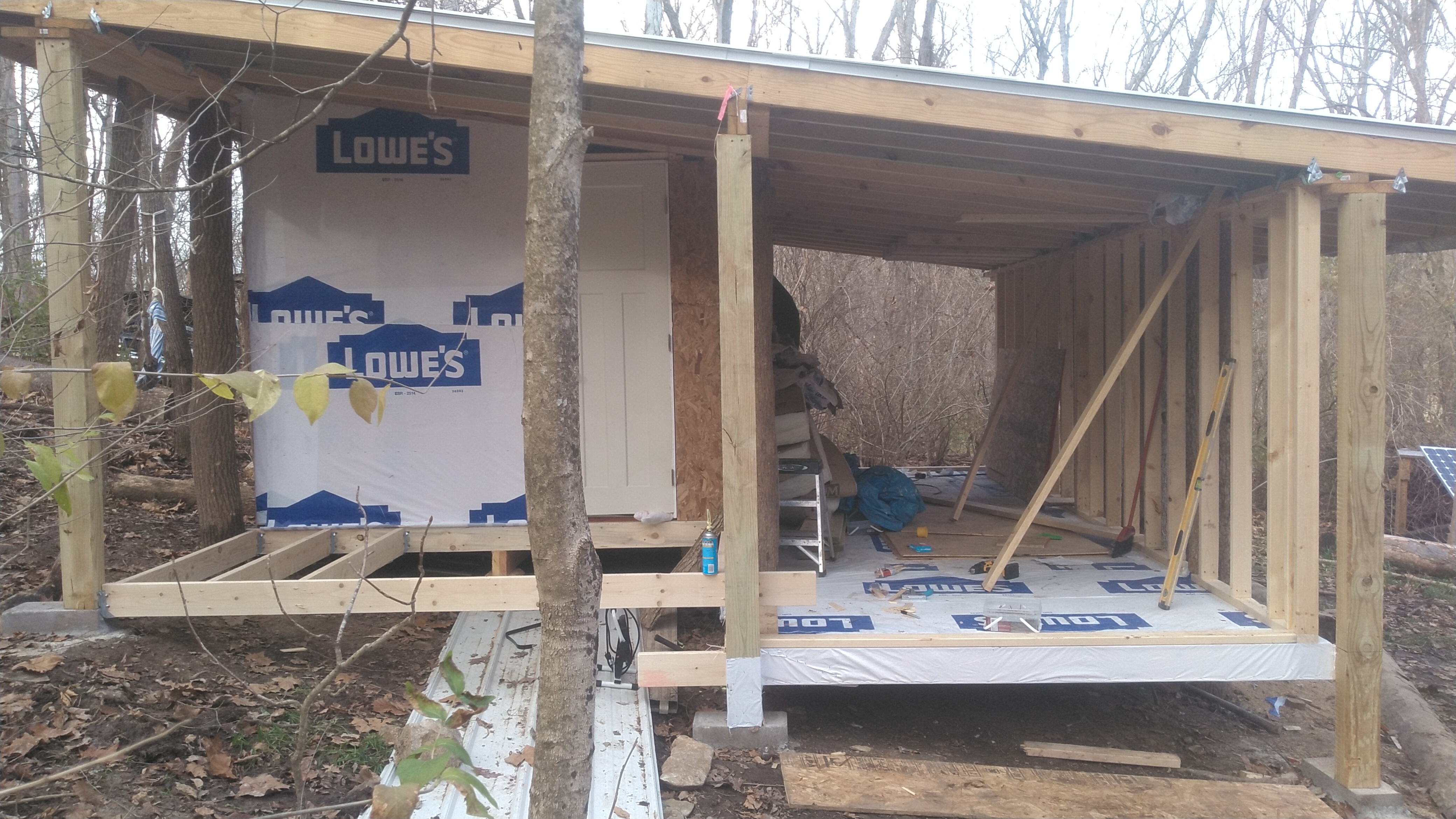 With the left half of the cabin fully insulated and weatherproof I am able to work a while, then warm up. But I try not to take many breaks as they all add up my precious time. And now with the days being so short, time is hard to come by. So I do my best to just trudge on through the chilly weather and I think about how much colder it's going to get and how much worse it will be if I don't get things done now.😁
So, a few pictures of what I've been up to...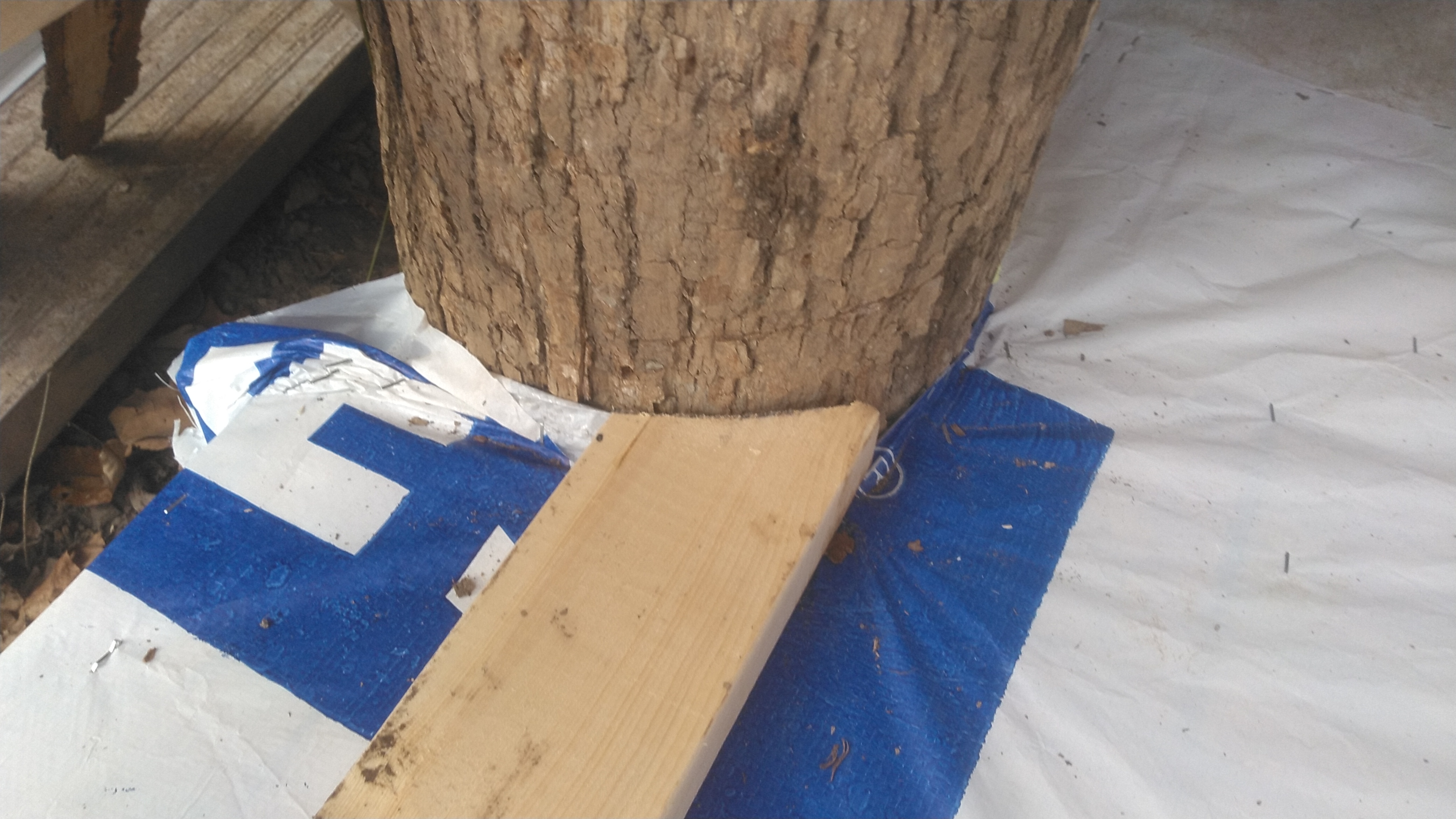 *This is where one of the walls will meet one of the main support logs.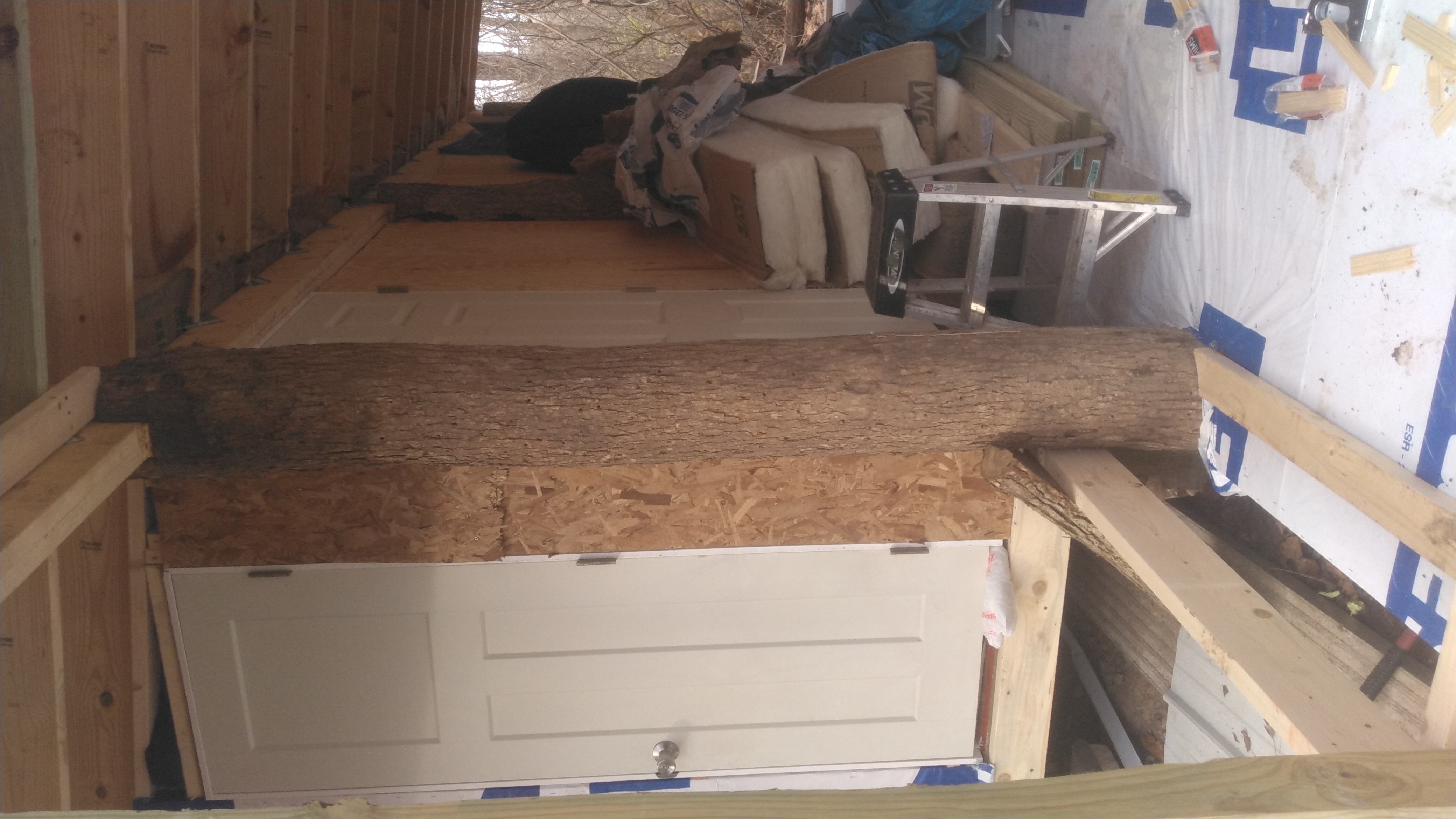 *The log(and a couple others) will stick out of the walls on the inside of the cabin. I think it will look amazing and add a great accent to the rooms.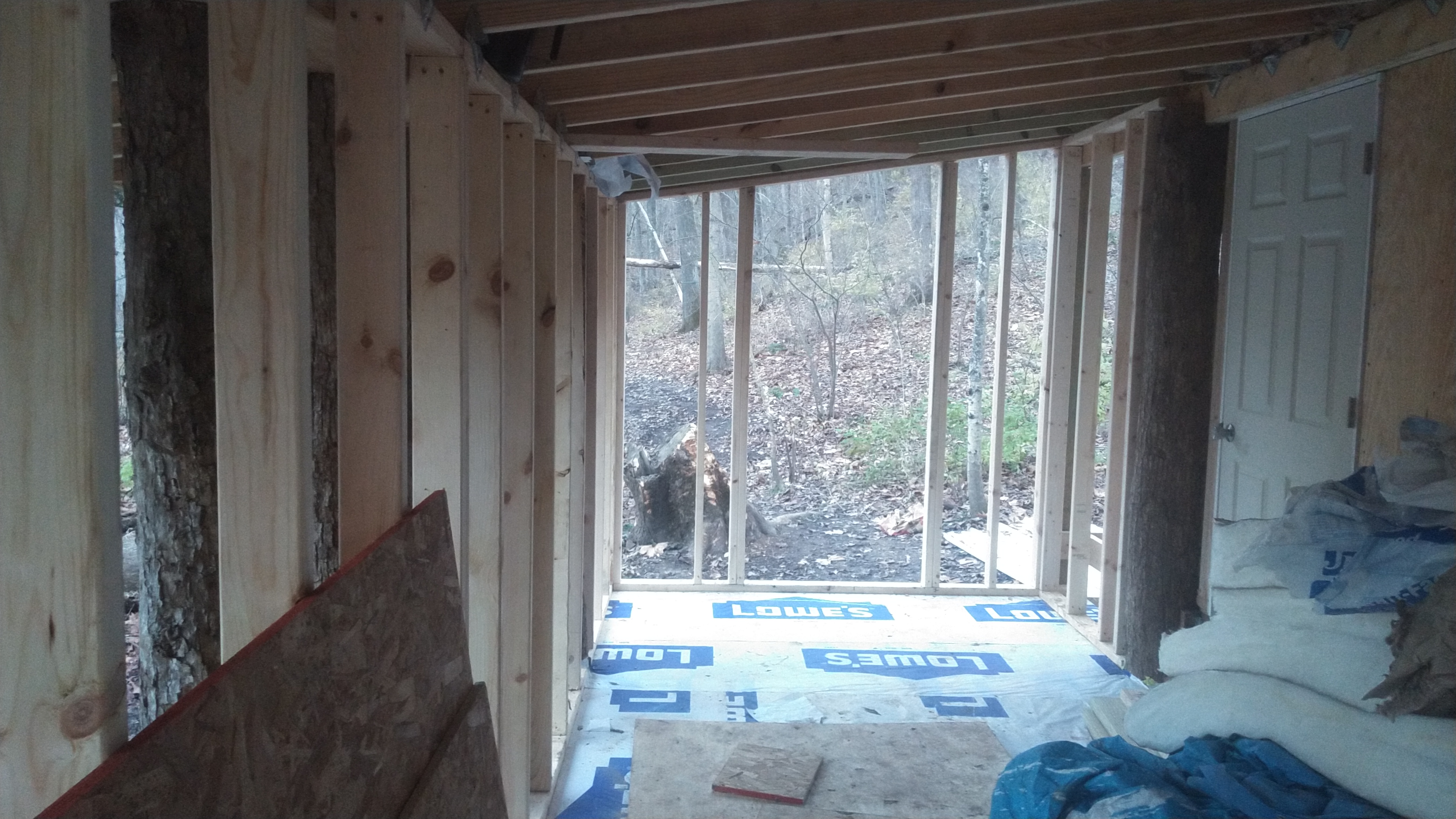 *This portion of the cabin is where I will lay my head at night. The opening in the framing is for a window.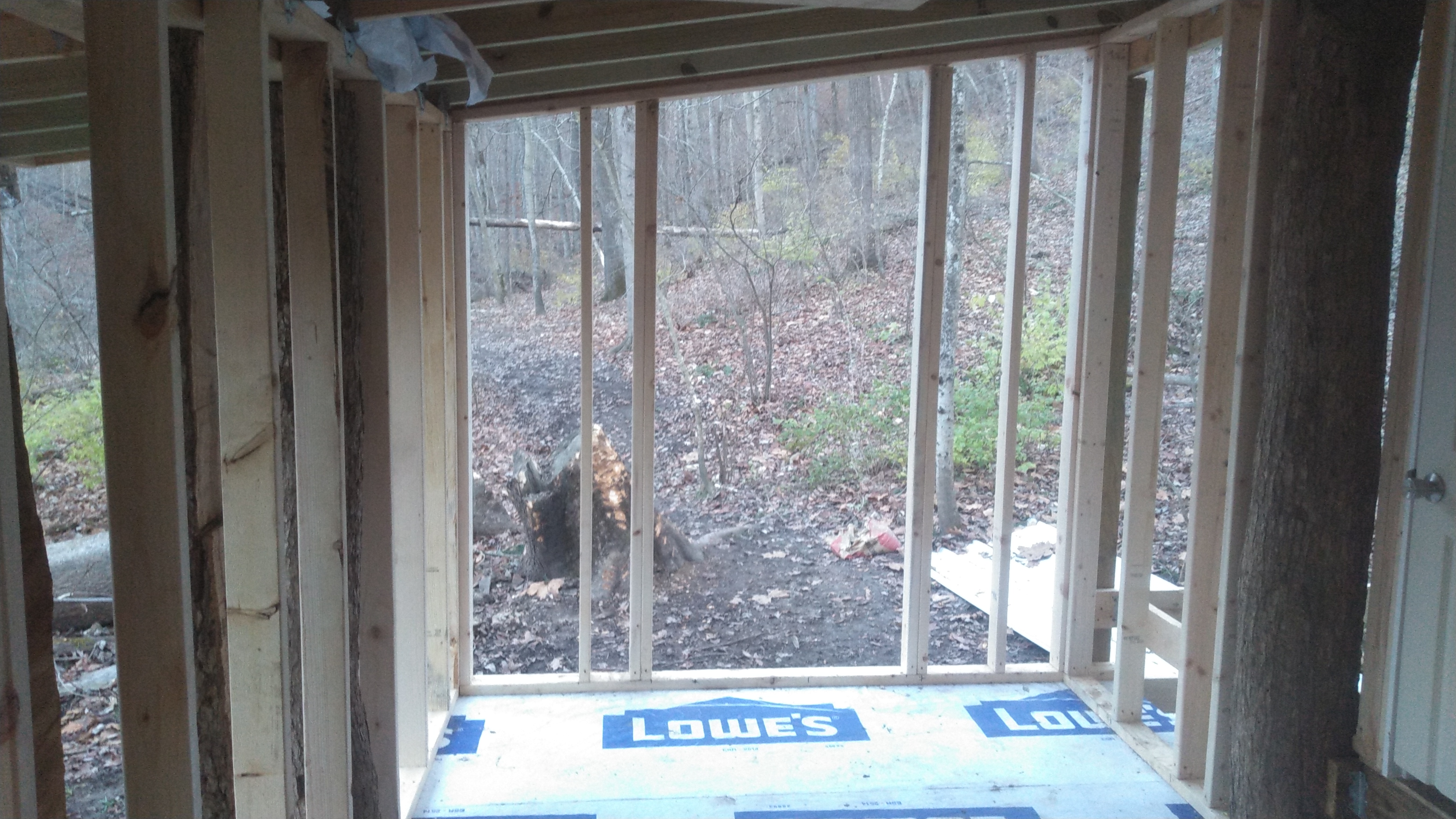 *It really will have an amazing view and I look forward to waking up to it every morning real soon.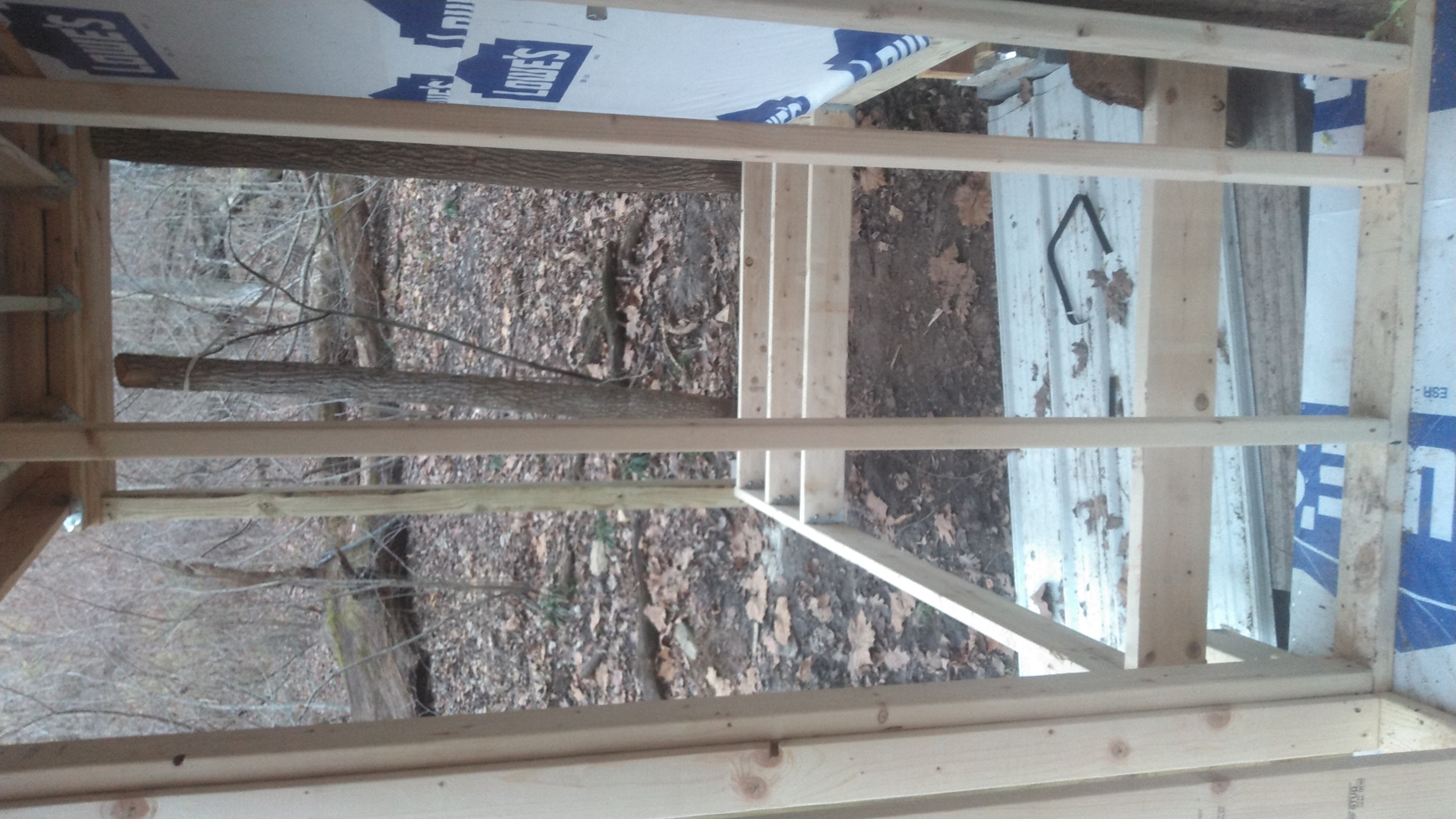 *A view of the start on the bathroom floor. It will not be worked any further until I have built my portable above ground septic tank. This is to make sure it will fit under the bathroom.😁
---
FIVE DAYS LEFT
Yes, I believe in a matter of five days this side of the cabin will be livable and weatherproof. And it couldn't be soon enough as the dorona pirus has caused me extremely bad hardships and my family really needs this place to live. It will help us emensely buy freeing us financially and by getting us out of the middle of the city we live in.
---
---
UPDATE ON ELLA
Everyone knows Ella if they've been following our adventure for a bit. She's our Australian Cattle Dog, a fierce protector, a dog full of love, and my best friend.
---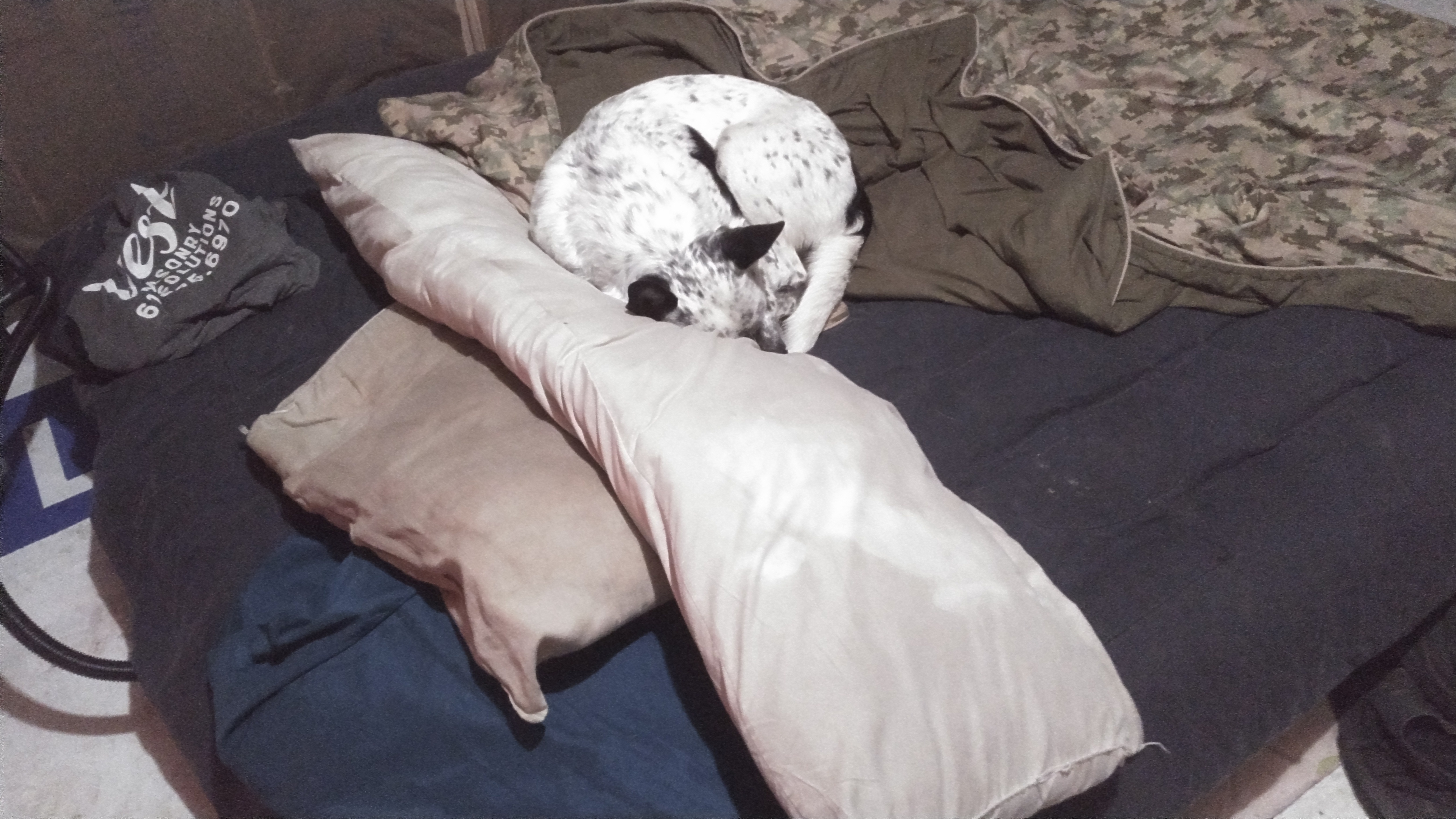 *Those pictures are of her just the other night at the cabin as she was keeping my spot on the bed warm.😁
TIME FOR SOME PUPPIES(hopefully 🤞🤞😁)
We have tried breeding her before and it resulted in a false pregnancy where she and her body thought she was pregnant but she wasn't. So we are hopeful for better results this time as I will need help from at least a couple pups once the farm is fully functional. Plus the pups I don't need will be sold to good homes and create a little extra revenue.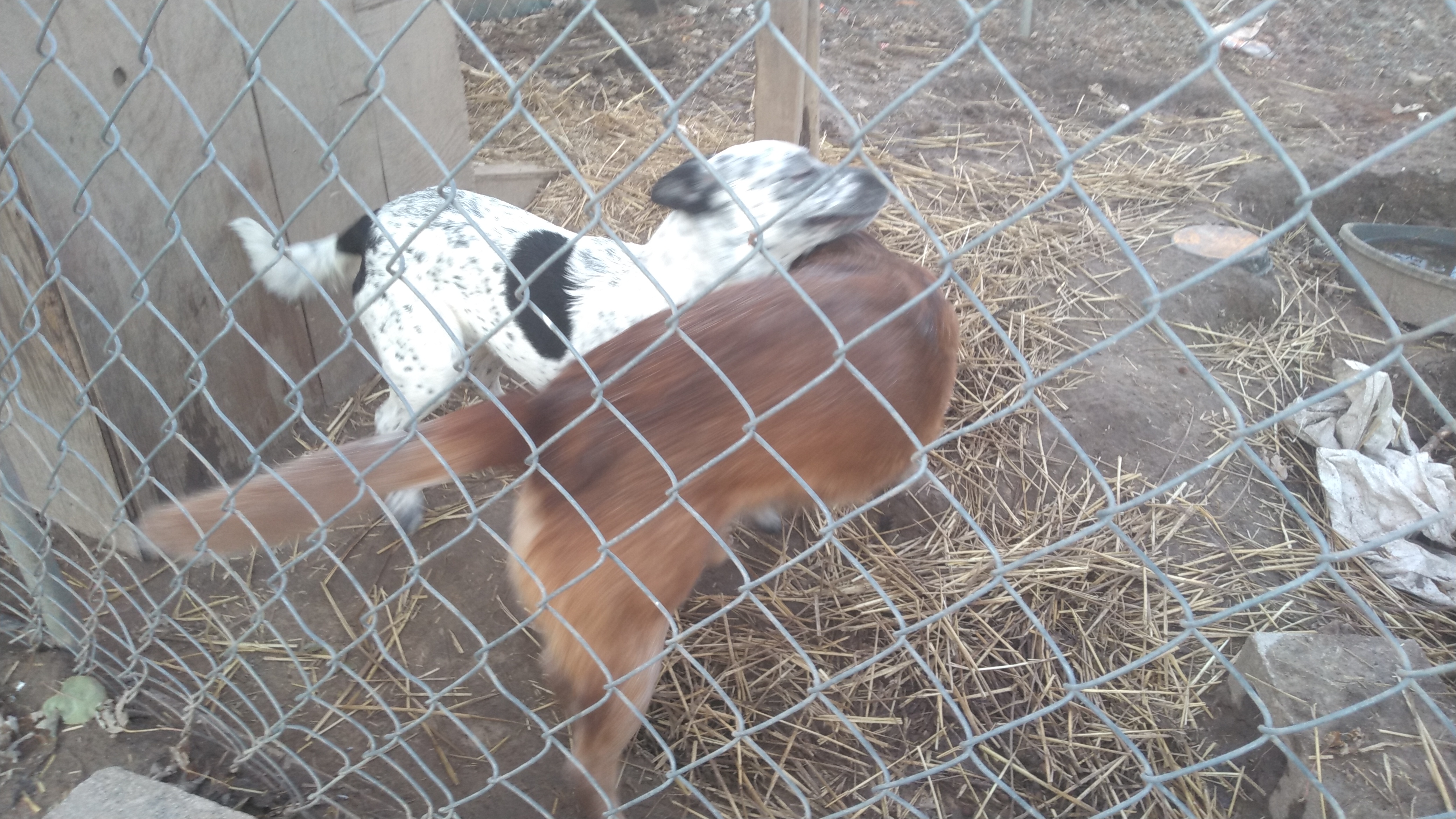 *This is her boyfriend Maverick and they absolutely love each other!
---
---
Not much more news other then those tidbits. I hope everyone who celebrates it, had a great Thanksgiving. And I wish to send all my love and my happiest vibrations out to everyone and a very special thanks to all our friends and supporters. We love all of you and truly appreciate everything you each do.
---
---
---
*All pictures are my own taken with my Kyocera Duraforce Pro phone.
---
---