How do other farmers harvest their groundnut 🌱🌳(different ways of harvesting groundnut)
HELLO HIVE
Harvesting of groundnut can be so slow that when I was a kid I used to have doubts if it was going to be possible to harvest a whole farm a day,the hausa tribe in Nigeria have their own way of doing this to make it easier for them,they first uproot the groundnut from the ground and the keep it on the ridges where they've uprooted it for days till the body of the plant is dry that's is usually 1 week or ten days cause of the temperature in this region and once it is time they will pack them and pour on big bags or they floor and start hitting it with wood till the ground nut seeds is completely off the plant .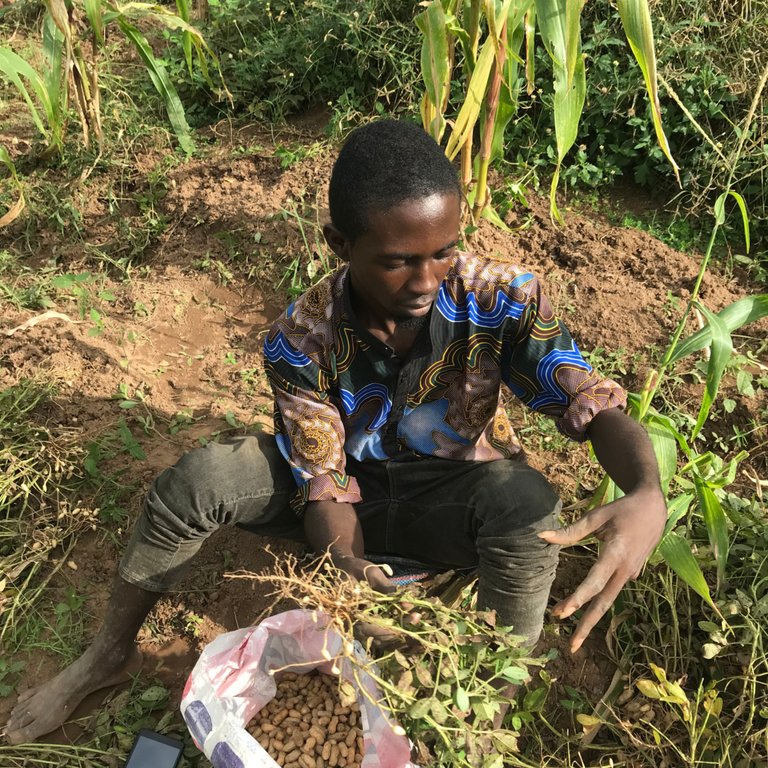 This pattern that I view as been straightforward and easy unfortunately can not be practiced on my farm because of rodents disturbance in the farm which means that I cannot uproot it down and come for it another day so I have to uproot the amount I can cut from par day and my harvesting technique can be so slow cause I have to cut each seed one at a time from the root and for roots that can consist as much as 50 seeds that will be quite a lot so I have no option than to employ manual labor to make work easier and faster for me.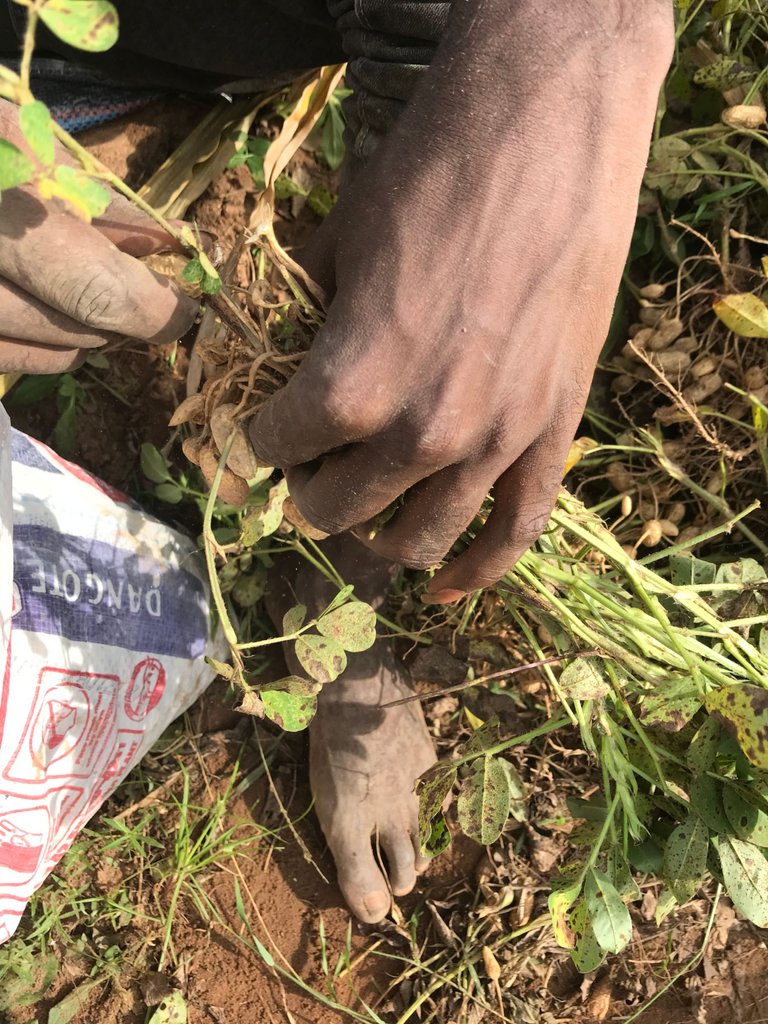 ---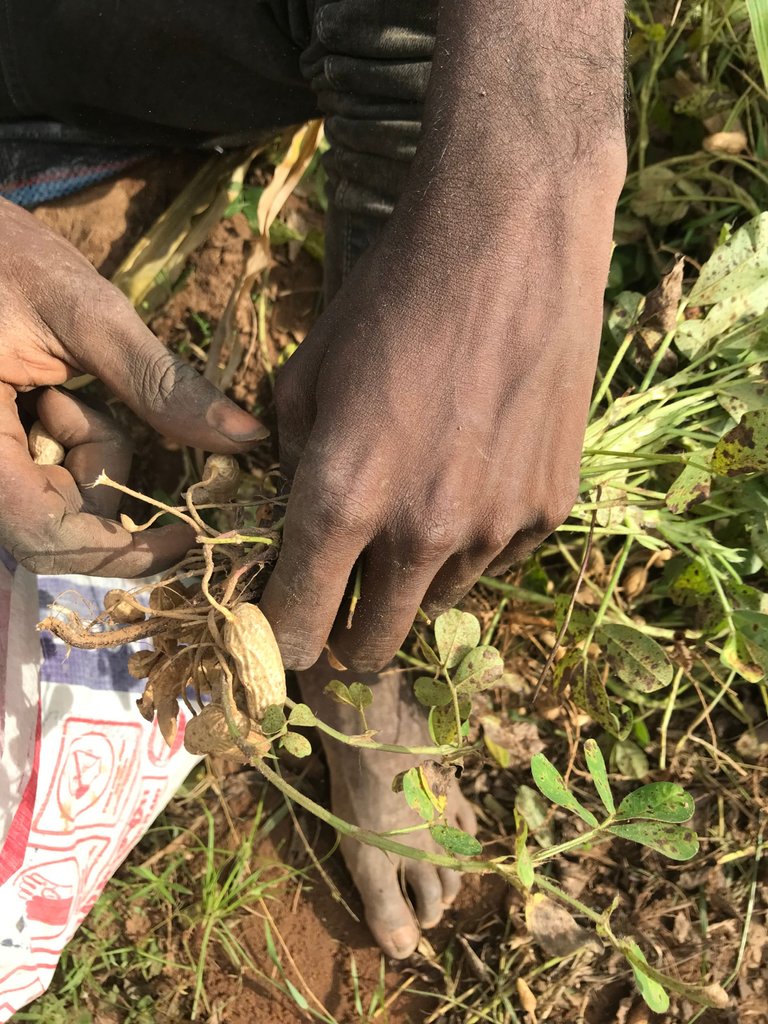 We don't have any form of mechanized system for this particular work so we have to do it the usual way we can although it takes time that's the toughest part of groundnut cultivation for me and I regard other work compared to this work to be a little bit easy and less tiring for me.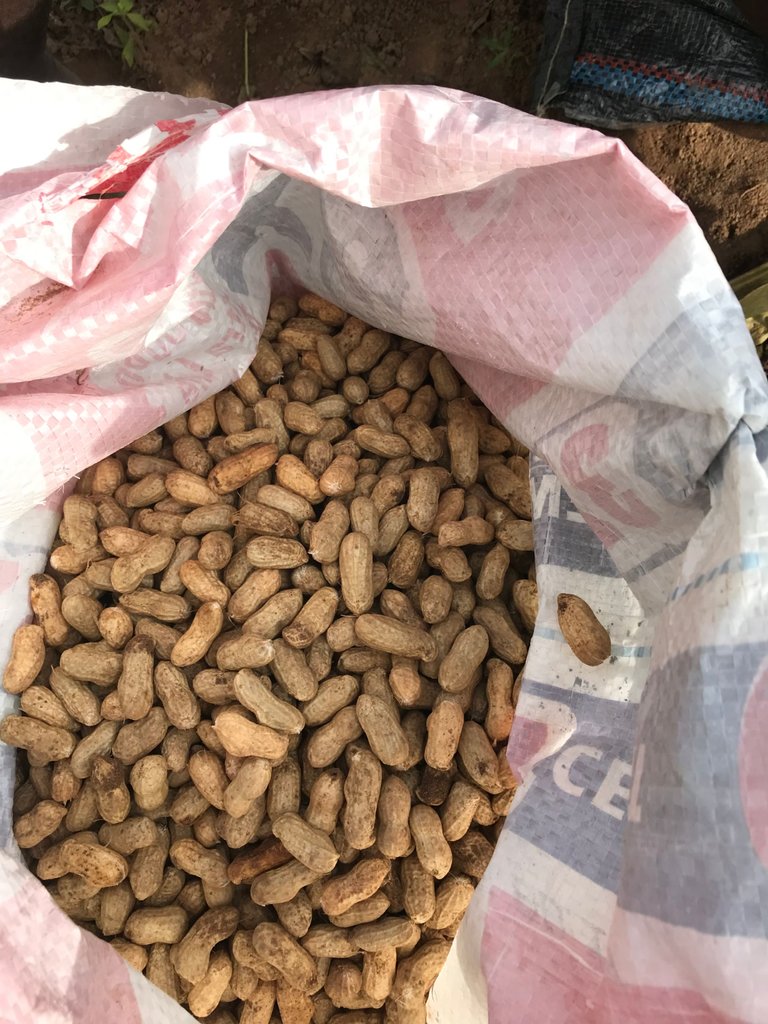 Thank you for visiting my blog
---
---