I AM A BENEFICIARY OF HIVE
I AM A BENEFICIARY OF HIVE
Hi Hivers!
This week is yielding bountifully in the #web3 ecosystem; as a beneficiary, I am a full-time investor of the #altcoin, #hive.
Yay! There may be worthwhile tokens more profitable than #Hive, but one thing is paramount, the solid utilities backing the blockchain can never be overemphasized. Day after day the blockchain keeps bringing up amazing projects that aid promote the token.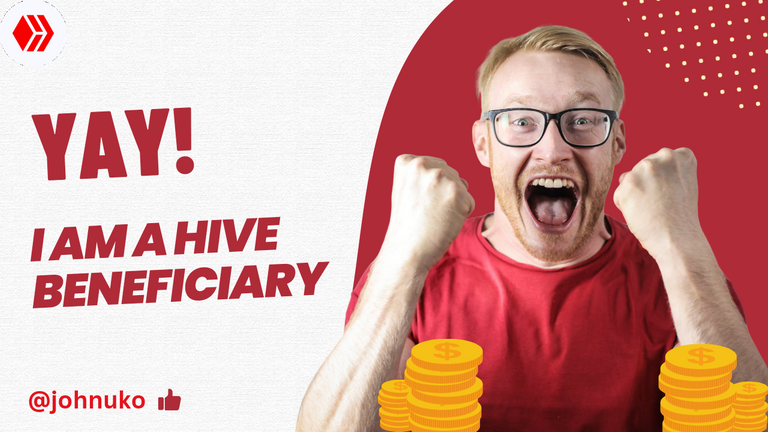 The Second-layered tokens
Talking about this aspect, #Hive has amazing second layered tokens that can make you a billionaire under a month or less, depending on your investment.
A renown #web3 microblogging platform, #leothread is initiated by the second layered team known as #leofinance. By this, people earn from their short contents once they are uploaded.
Another prominent second layered tokens, #SPS and #GLX is earned from a #play2earn platform, known as #splinterlands and Genesis League Sports respectively. They are collectively owned by the #splinterlands. Interestingly, one can earn passively from these communities and I happen to be a beneficiary of this great innovation.

Through #Hive, I have been able to run my academic activities without stress. All my financial needs are met by #Hive, so what would cause me to leave #Hive? Absolutely nothing, it has solved a huge problem and I earn from what I love doing. Indirectly, I earn at ease.
Fortunately, this is what every investor wishes for - earning passively and with ease. To my readers, who are not in this community, you are honestly missed a lot. Get yourself involved, #Hive is moving to another phase.
THANK YOU FOR READING ❤️
NOTE: The above picture was designed with canva
Posted Using LeoFinance Beta
---
---