CELEBRATING MY 2ND ANNIVERSARY IN HIVE || Guess my Favorite Number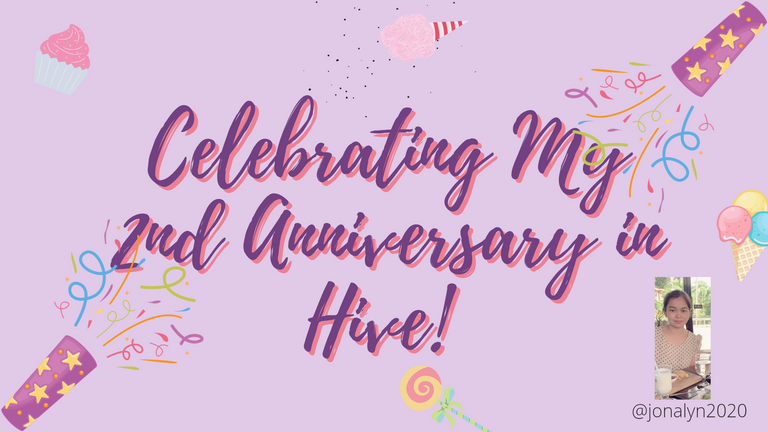 (Edited on Canva)
Looking Back at My Past
I was in great awe of how fast time had passed. It's been 2 years now since I started here in Hive with unfamiliarity and uncertainty. I remember my first days here, contemplating the terms used here. I was like a first grader starting to identify letters and numbers. Good thing there's someone who guided me along the way with patience. Thanks to @romeskie.
During my 1st month here, I was very active to the point of making a post every day. Some of my posts weren't posted directly to the community I'm intending my post, because I thought that using their tags was enough already.
Because of my lack of experience in writing and interactions with the other hiver, I only get small votes making me feel discouraged. So after 2 months, I only make at least 1-2 posts each month from October to December. After that, I got busy with other stuff and stopped posting for 3 months from January to March last year. Then I decided to continue my blogging with the constant reminder of Romeskie. But whenever I have a crochet order and got busy with the kids, and other stuff, my time in Hive got lesser, that those times I was only using my cellphone.
My focus at that time was to make a post, reply to some comments on my post and cast my votes on some articles that pass my feeds using only my cellphone with data. I don't have a strong wifi connection which was harder for me to make comments because it will take more time to load the pictures, and react to them. Though I can't take much longer on my phone waiting for those pictures to load, I would just give up and do some house chores. Usually, I make my post early in the morning, since the internet connection was stronger at those hours'.
The Present Situation
Good thing my sister gave me her old computer for me to use and I was able to buy a prepaid wifi modem, (because that's all I can afford now 😅). I've been using it for almost a month now. I was able to interact more with the other hiver now and other Pinoy in HivePH discord. And I tried playing Mafia too for the first time, and I honestly enjoyed it even if I don't know how to do it. 😅 I am now also learning and playing NFT games like Dcrops and Rising Star.
But I can say that I was slowly improving and still learning about this ecosystem. And the more I learn here, the more it gets interesting.
The Future Plans and Goals
I am now teaching my eldest son about Hive. I was able to make him an account here already (a few days ago) and he was still working on his introductory post. He's collecting some pictures to use in his post. He's learning fast and I told him that after he finished, I will check his work before publishing it.
This will help him in developing his writing skills when making posts and reading comprehension when making comments. I know it won't be easy as a beginner but I will guide him through and explain things that aren't allowed here.
And as for myself, I intend to reach 2000HP by the end of the year 2022. I know it's just a small number compared to the other who is months already in here but at least this one is close to reality, plus I don't wanna pressure myself. I just want to have some fun in here. I also plan to add more delegation to HivePH, to support other Filipino hivers and engage more through commenting, and reblogging other posts.
Guess My Favorite number
As a way of celebrating my 2nd anniversary here, and as a thank you to all who support me all the way, I would like to share with you these crochet items for someone who would guess correctly my favorite number.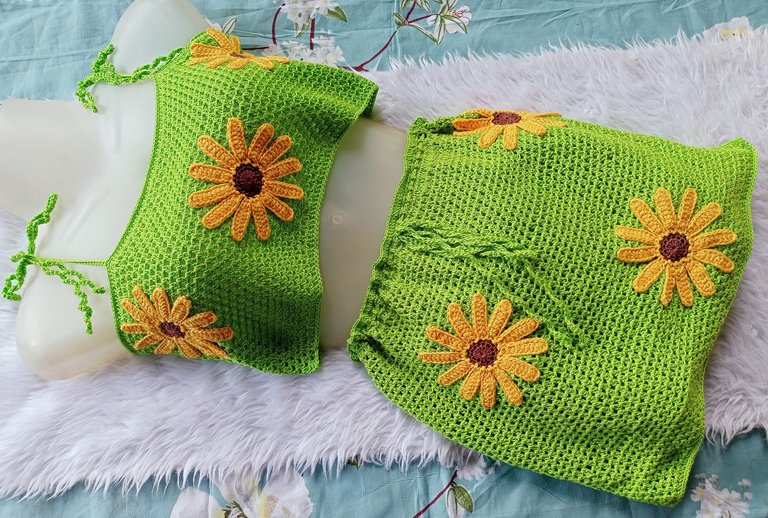 Green Terno (top and skirt) with sunflower applique
Size: small-medium (I will edit this part and try to put some measurements of this if someone could guess the correct answer and choose this pair.)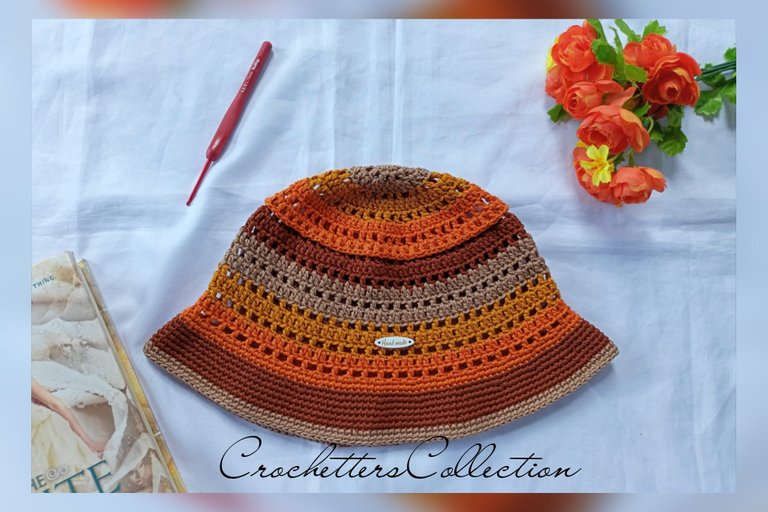 Crocheted Bucket Hat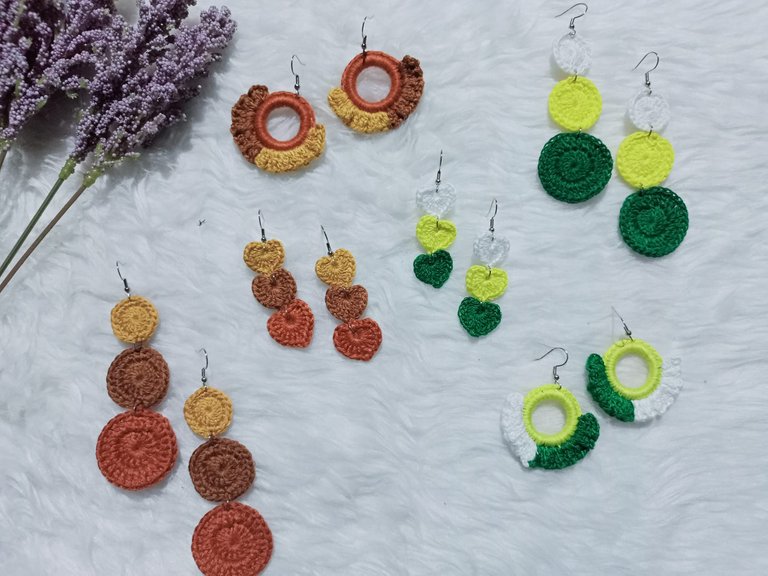 3 Sets of crocheted earrings
Rules:
Anyone can participate. (Boys or Girls or any 😅)
The first to comment the number correctly will have the chance to choose his/her price.
Winners will be the one to shoulder the SHIPPING FEE. (Philippines: About P100 pesos or 2HBD)(Other Countries: I don't know the exact amount but I guess around P1000-P2000 pesos or 19HBD-38HBD).
Clue: You can guess from numbers 1-50.
In case no one can guess correctly, anyone who could guess closer to my number would be the winner.
And if ever there will be more than 3 winners who could guess the number, then I will add more prices to choose from.
This will run until August 25, 2022 and winners will be announced here also.
You may mention one or more friends you want to participate.😘
---
I would like to thank @hivebuzz for this cute badge I received yesterday.

---
Thank you and God bless you all.
Love lots,
@jonalyn2020
*All pictures are mine.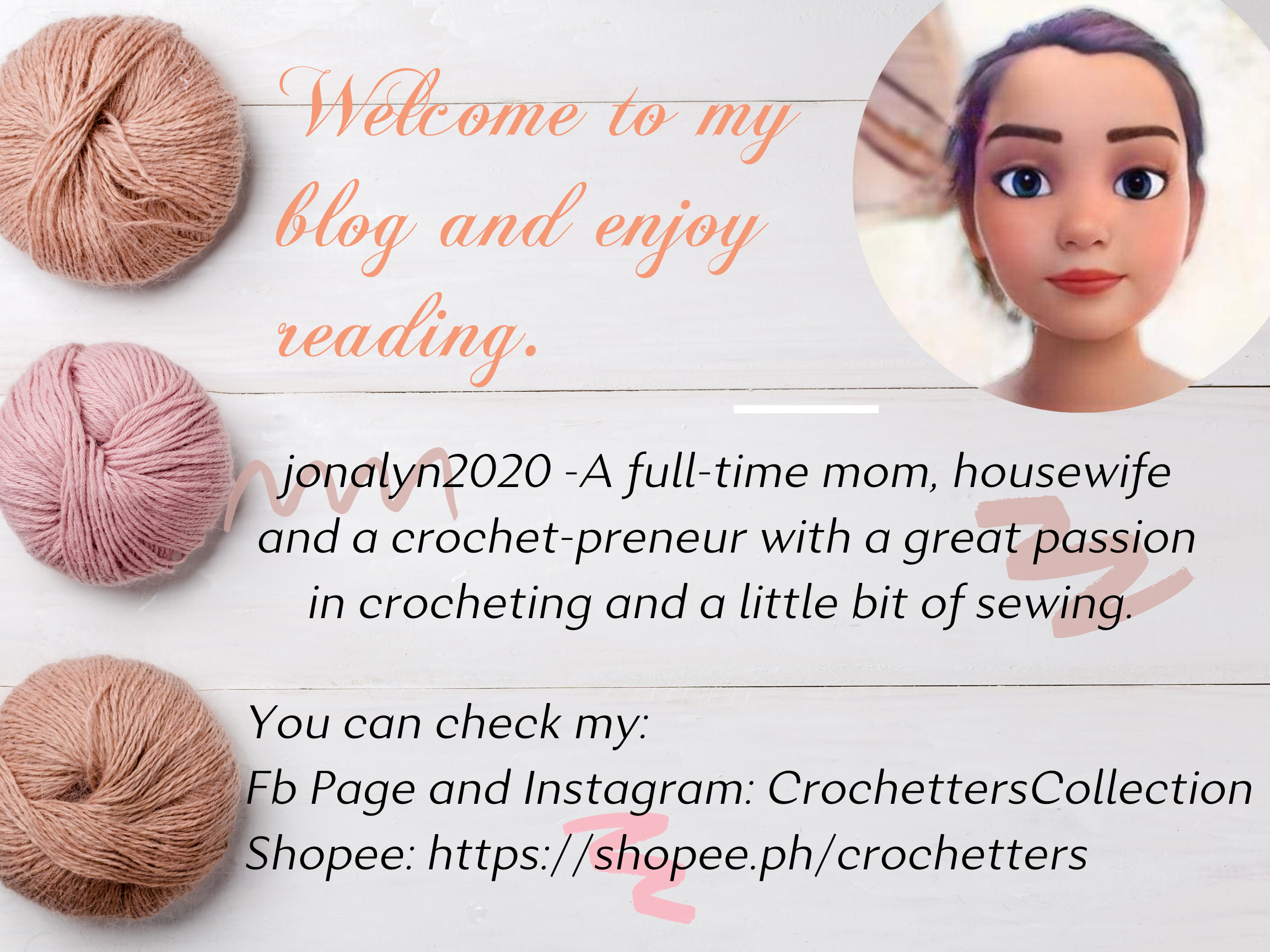 ---
---