Rush Order Stops Me From Finishing My Wip || Crochet Bra Tutorial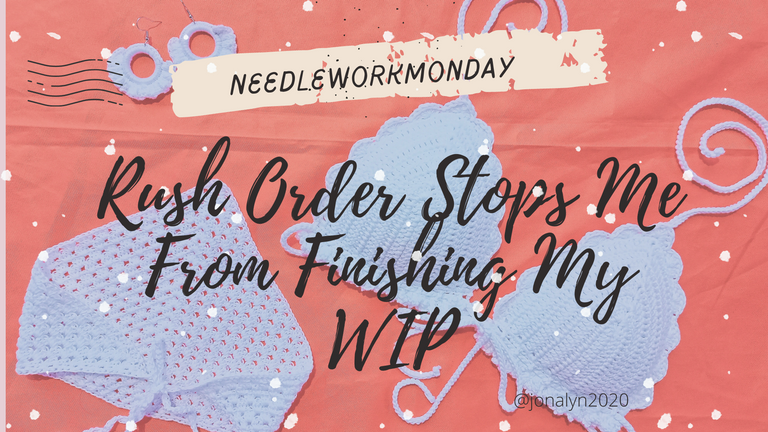 (Edited on Canva)
Time flies so fast that I didn't expect it's Friday already. And my 3rd WIP is still a WIP. I mean I had high hopes that I could finish this one now but it seems that a lot of obstacles are coming my way preventing me to finish this one.
The reason why it became a WIP in the first place is that I run out of yarn. I don't want to make a purchase online with one ball of yarn needed. Although I may order whatever color I want in addition to the white one, I already have 2 boxes of yarn that I feel like I need to utilize to reduce the amount of yarn that is already in existence.
So I reasoned that perhaps I should just wait for a customer to order a custom-made crochet item who will select a color that is not in my stockpile, forcing me to place an online order.
To cut the story short, I received 3 orders of crochet wearables last week and got no choice but purchase the customer's preferred color. Fortunately, the purchase came just on Tuesday and I was about to complete first the WIP.
By the way, here is what my current work in progress looks like (bottom picture). I unravel the first thing I did on the portion of the heart design since it looks like two mountains standing side by side (upper picture).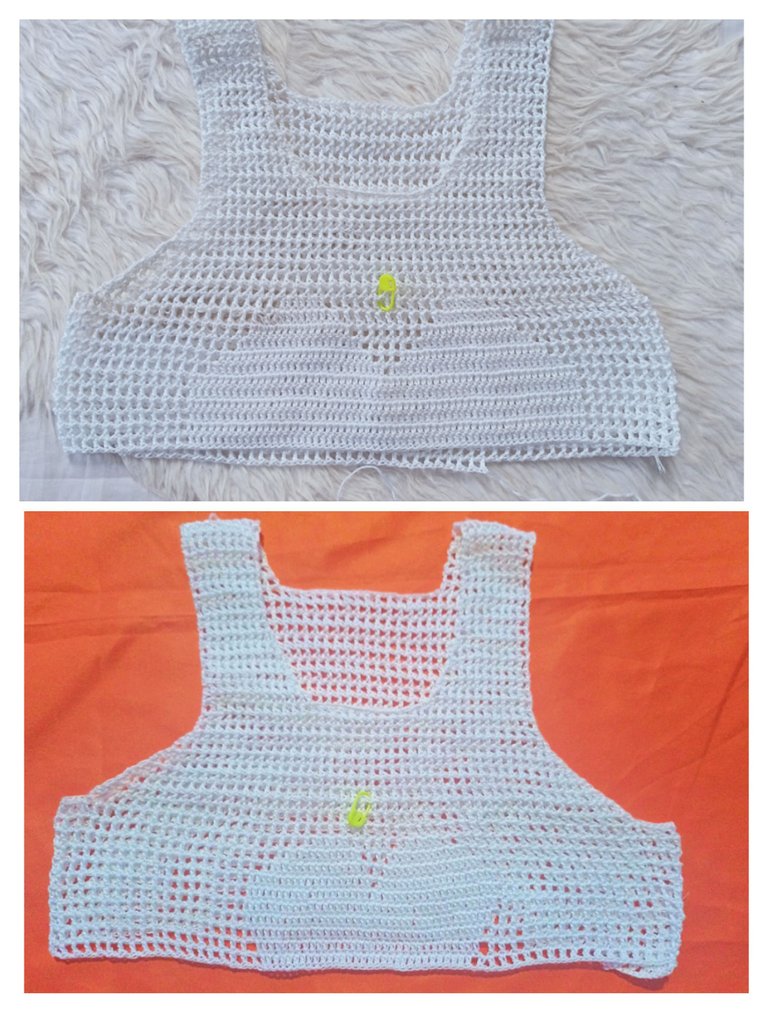 IMG_20220729_191930
The second attempt at shaping the heart was okay but I'm not satisfied with it, so I'm thinking of undoing it again. But before that, I planned to draw it first on paper to easily follow the perfect heart shape or look for a pattern on the internet.
However, another person placed an urgent order last Wednesday and I need to finish it earlier than July 30. To complete the rush order, I had to postpone my WIP's continuation once more.
She ordered a crocheted bra, a bandana (head covering), and a pair of earrings in the color white.
Now I want to show you how simple it is to make this crochet bra. We first get the materials required for this tutorial.
Materials: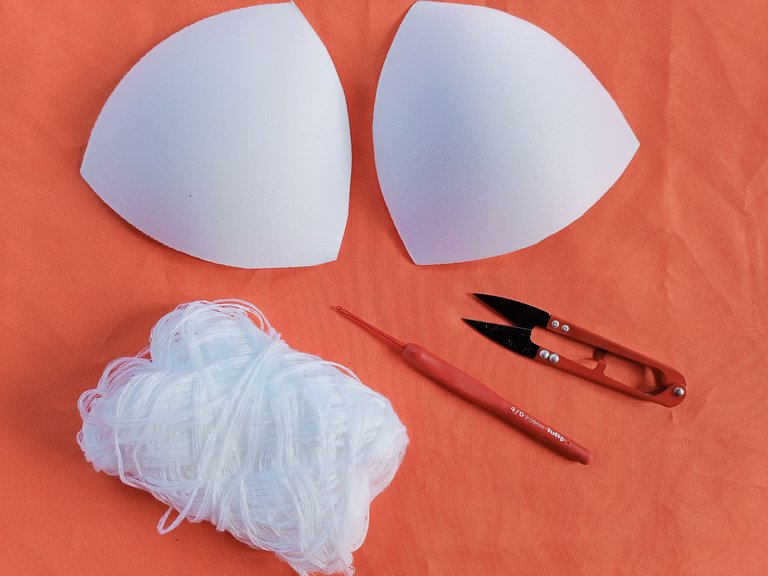 IMG20220728163404_01
16-ply spun polycotton yarn (I just double the regular 8-ply yarn).
2 pads for the bra
2.5 mm crochet hook
a cutter
Procedure: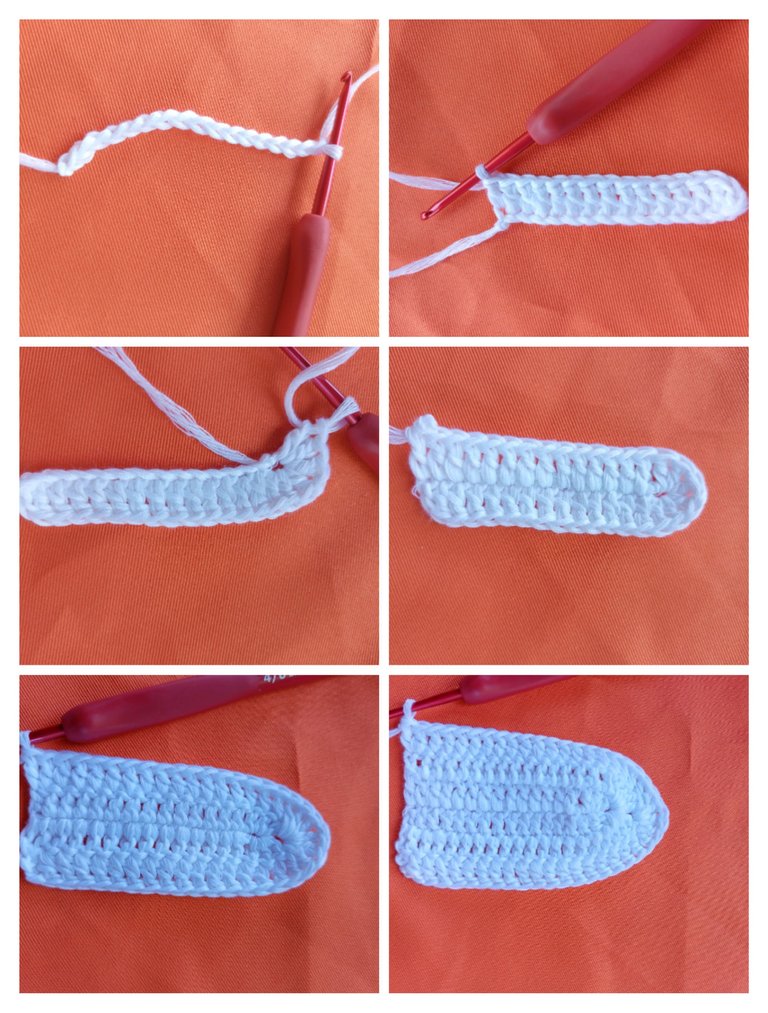 IMG_20220729_152419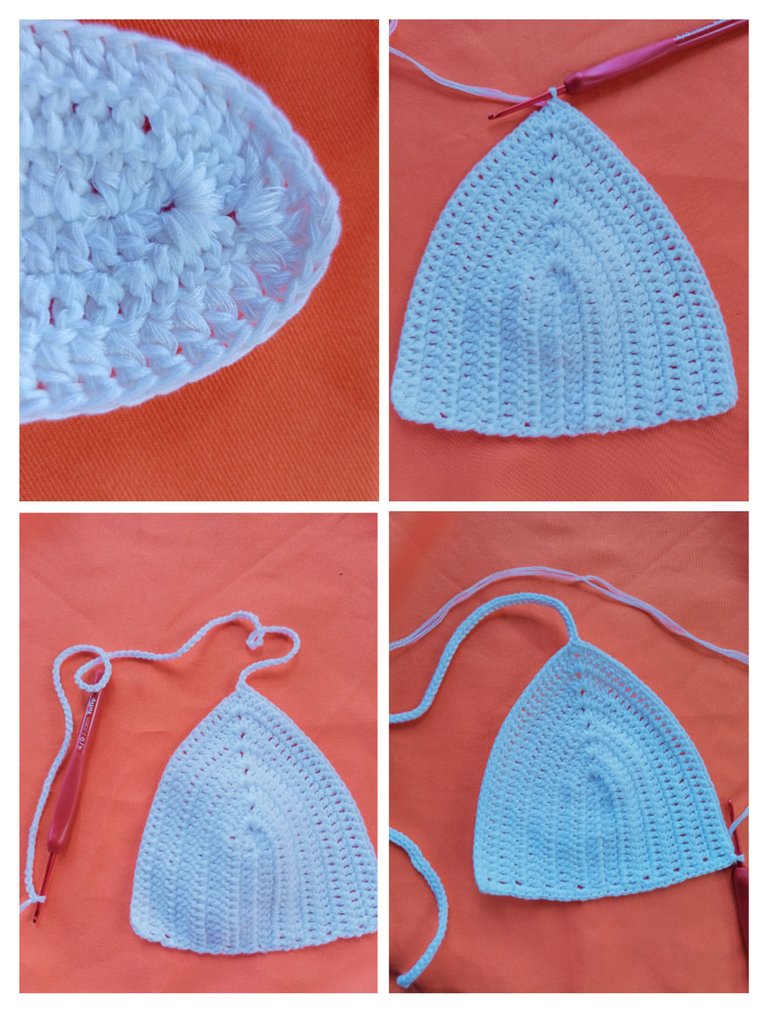 IMG_20220729_152457
First, I made 17 chains as the foundation and dc on the 14th chain until we reached the 1st chain. On the first chain, make 3dc-chain-3dc and dc all the way on the other side. When reaching the last stitch, chain 2 to begin the 2nd layer. Then dc all the way up and in the middle where you placed your chain in 3dc-chain-3dc, place another 3dc-chain-3dc and dc all the way to finish.
Simply repeat the second layer's steps on layers three through eight, changing the 3dc-chain-3dc pattern to 2dc-chain-2dc.
And on the 9th layer, instead of dc, we just use sc this time and when we reach the middle or top of our cap, we make a long chain and single crochet back. This serves as a tie on our bra cap. Then continue the sc on the other side to the bottom of our cap.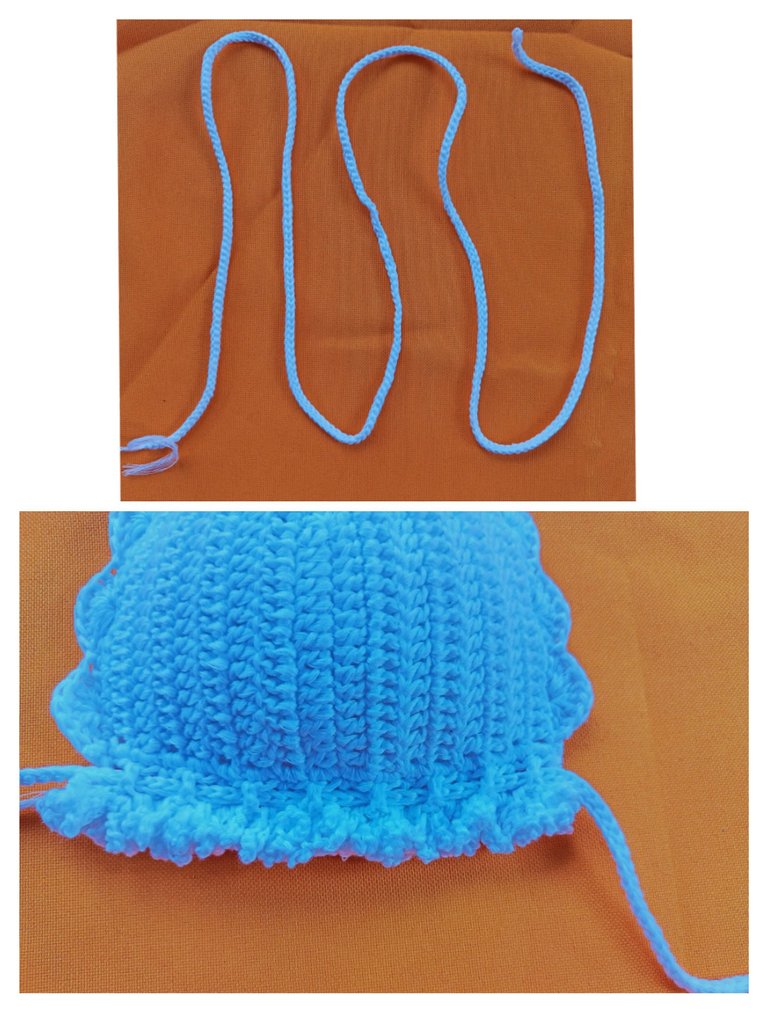 IMG_20220729_153330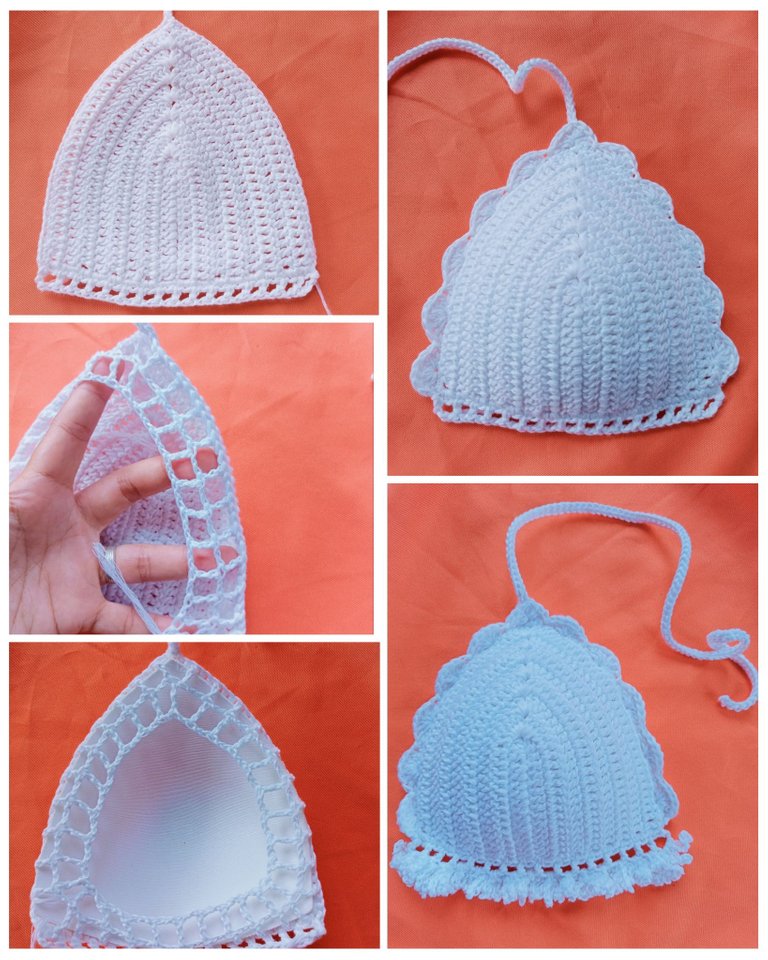 1659079941454
I was currently enjoying myself while crocheting with white yarn and considering a different project. However, the main drawback of using white yarns is that if you're not careful about where you put your project and don't use clean hands, it can easily become smeared.
Next, we will then make holes at the bottom of the cap by making a dc-chain skip one stitch and repeating the pattern all the way to the finish, so that we may later insert the tie.
We then move on to creating something to which we may attach our pads securely in the manner shown in the figure. Now, we can place our pads and proceed to make the shell stitch on the sides of the cap. Next, we make 10chains-sc,10chains-sc 5 times in every hole to look like ruffles.
And then we make at least 4 feet long tie and insert it into the holes that we made earlier.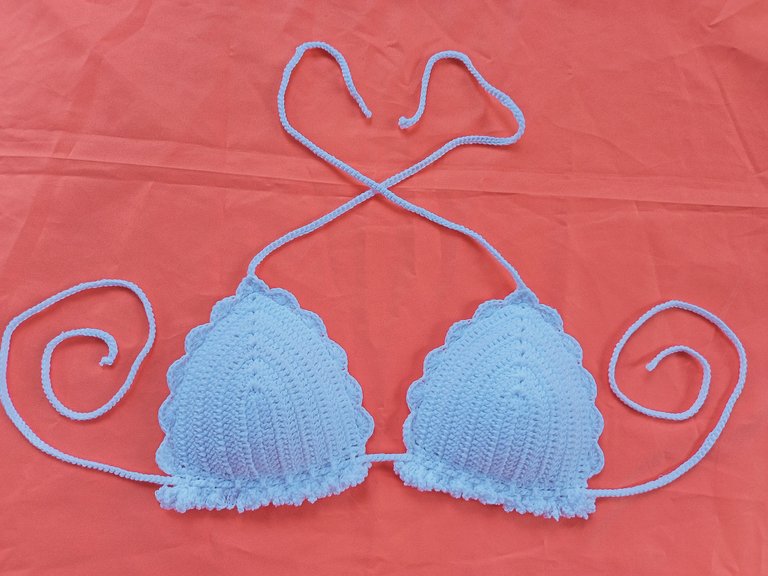 IMG20220728141516_01
And voila! We're done folks. I hope you found this tutorial simple and easy to follow.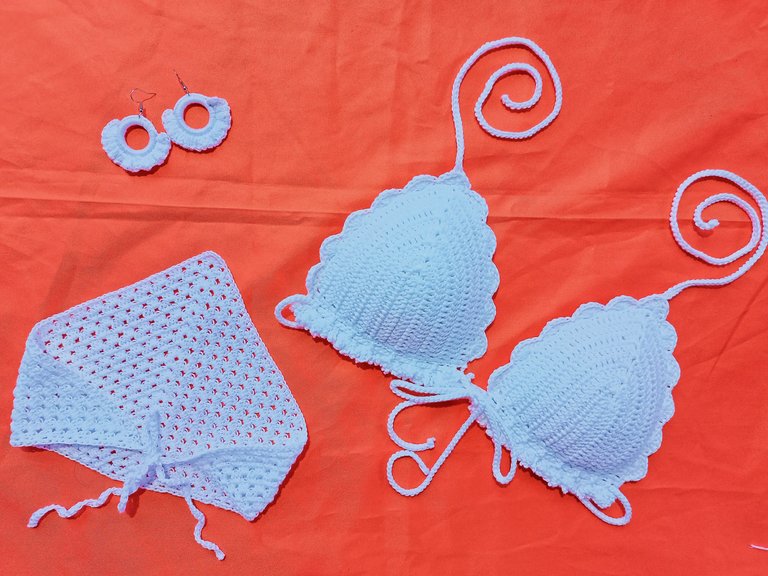 IMG_20220729_151636
And just this day, I already handed this order to my customer and still waiting for her feedback since it was packed when I gave it to her.
This crochet bra will look fantastic with a bandana, some earrings, and a short or skirt in either red, black, or even white for your island getaways.
Love lots,
@jonalyn2020
<>

Shopee
To God Be The Glory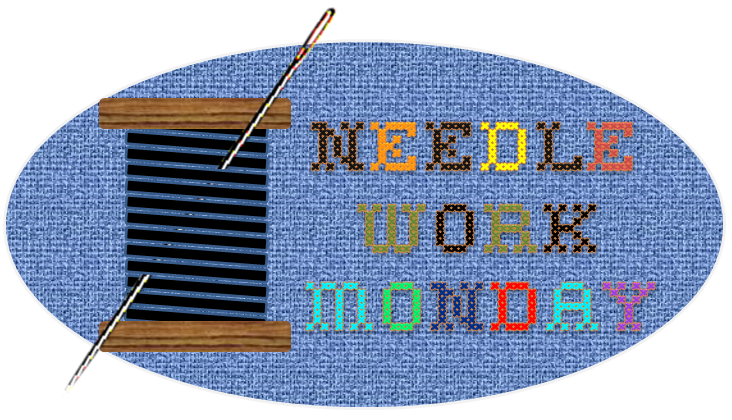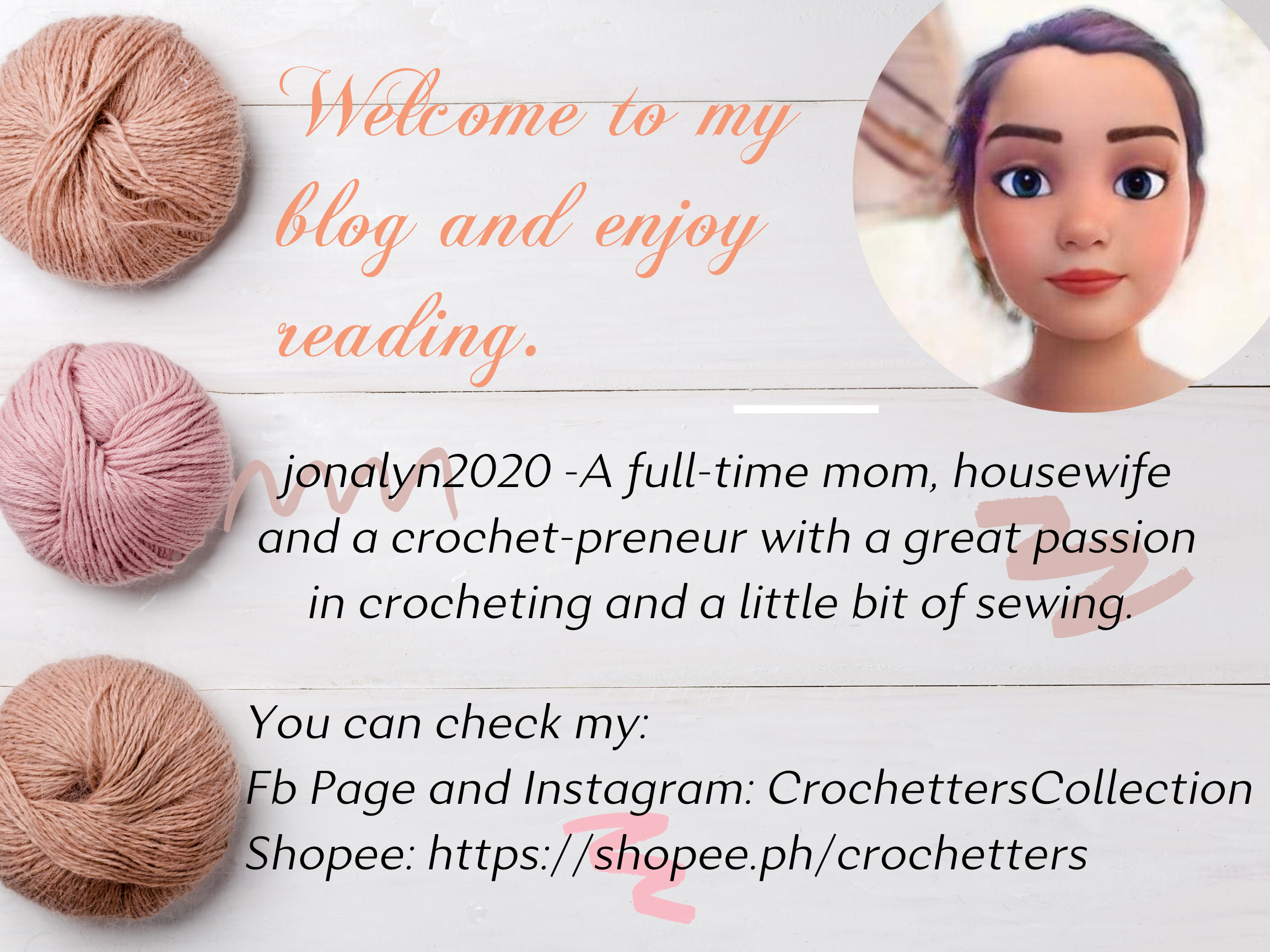 ---
---