Campuestohan Part 1: Swimming Pool, Park, and Bridge

Hola, hivers! 👋 It has been a long-time plan of mine to visit Campuestohan in Bacolod since I read my sister Gwen's @gwenfinity blog post about the place. I'm glad that finally it has happened, yay!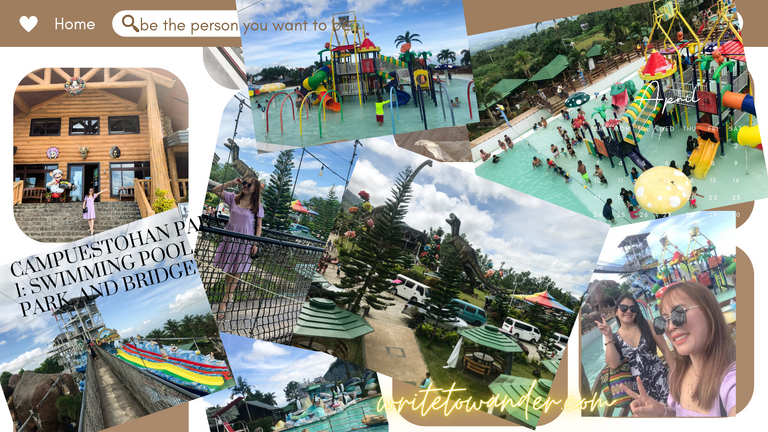 Today allow me to take you on a special Day Tour around the place. And oh before I forget, as the place is H-U-G-E the blog about Campuestohan is divided into two - this being the first part. Without further ado, let's get it goin', shall we? 💃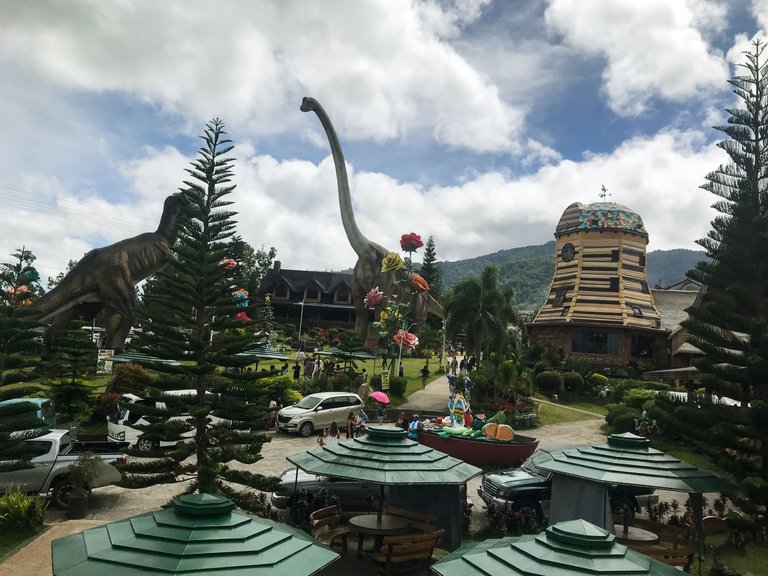 As soon as you enter the place, you'd be greeted by these two tall dinosaurs in their park. 🦕🦕 If you have noticed the trees - yep these look like a variety of pine trees. 🌲 And yes you are right, the place is cold as it's located in the mountainous piece of land in the provincial area of Bacolod.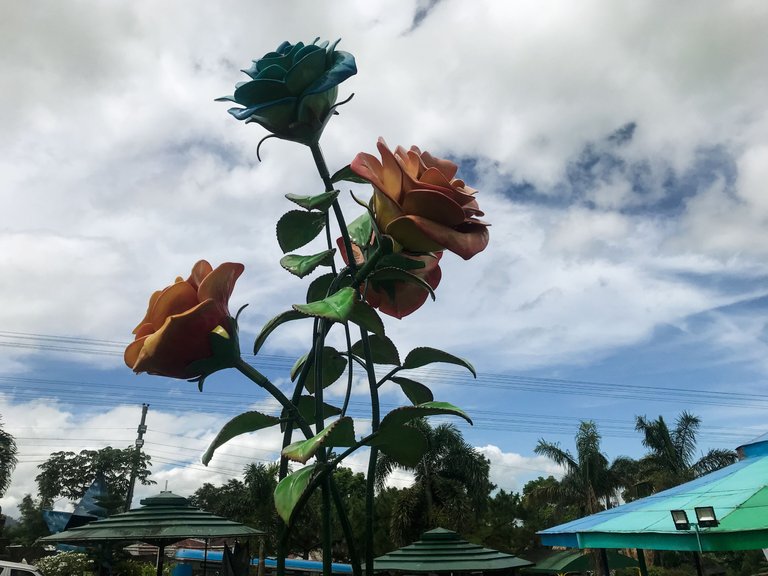 At a quick glance, you'd think these are real flowers - but oh do not be fooled, y'all. You can see many fake flowers literally almost anywhere the park area.
Quick Question: How much is the entrance fee?!
👉 I'm glad you asked, hiver! The entrance fee is PHP 200 (approx. 4 USD) per adult. This is all-in access to the sights and amenities of the place. For me, it's worth every penny you spend! You'll enjoy the place as much as the kids who downright love it. 😊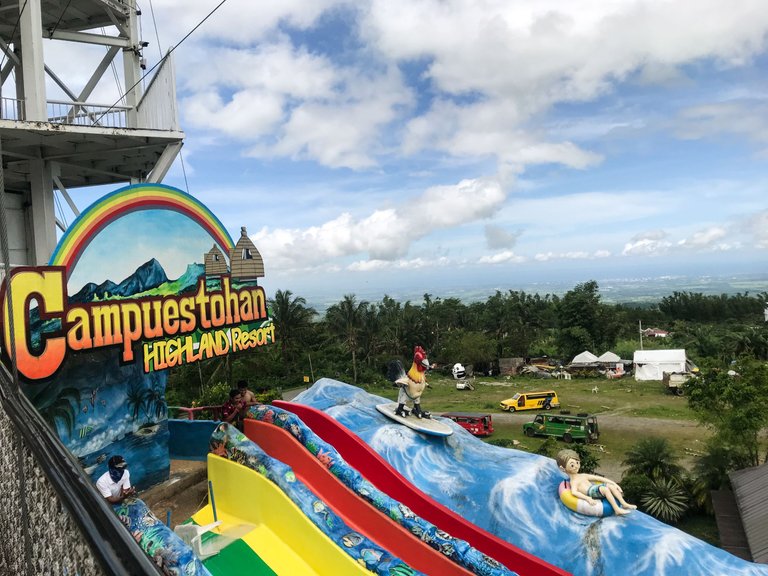 Welcome to Campuestohan Highland Resort!! 🥳 I took this photo of their vibrant "SIGNAGE" as I climbed their hanging bridge.

As you may have noticed, there are lots of kids and adults by the pool - all enjoying a hot summer's day. If you plan to bring children, it's definitely one helluva day they won't ever forget!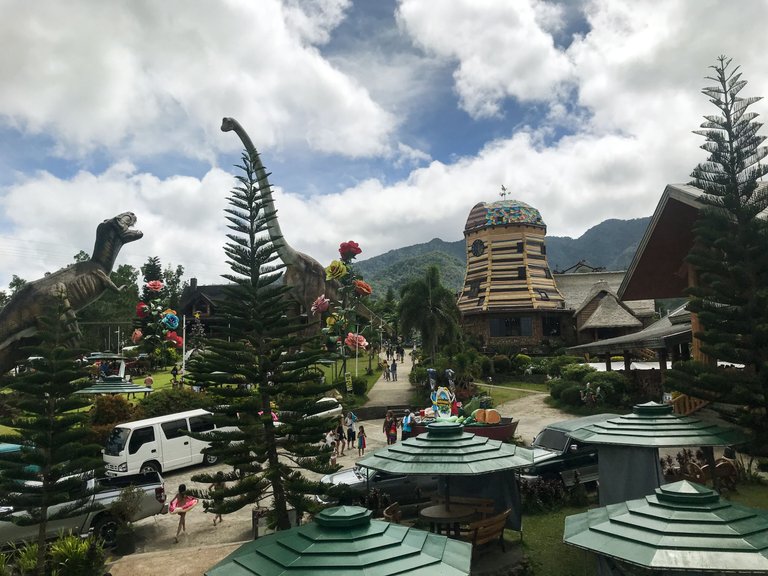 Here's a closer look to the park - taken from the bridge.

Many vans can be seen from this angle, as that part right there would be the Entrance of the place - that's why I told you that the first things you'll notice as soon as you enter would be the ever-tall dinos. Rawr.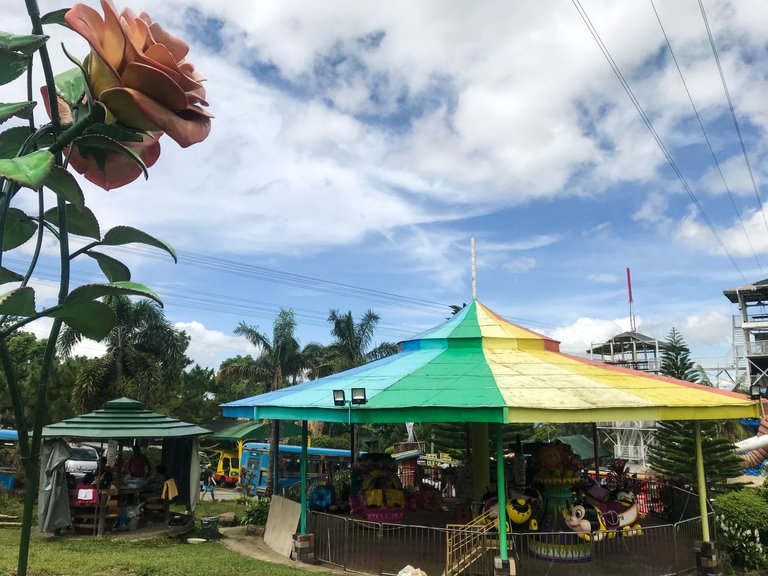 In the park, there's this colourful Child's Play area where the kids can ride and have fun!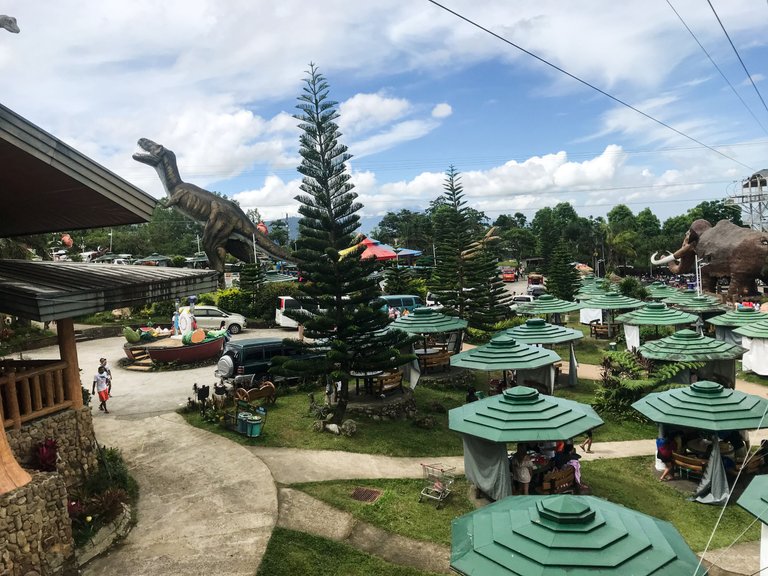 There are lots (and lots more) of "umbrella" huts and cottages all over the place! You'd need to rent one if you're planning to spend the day with your family - nothing says like a great summer day without food to share with the family on a cottage or resort hut, right?!
How much would it cost to rent a cottage?
Here's what I know so far:
📌 Big Cottage (Ideal for maximum of 20 people) - PHP 1,200
📌 Small Cottage (Ideal for maximum of 20 people) - PHP 700
📌Umbrella Hut (Ideal for maximum of 10 people) - PHP 500
👉Important to Note: If visiting the resort falls on a weekend, the reservations must be made at least three days ahead. If on weekdays, at least one day.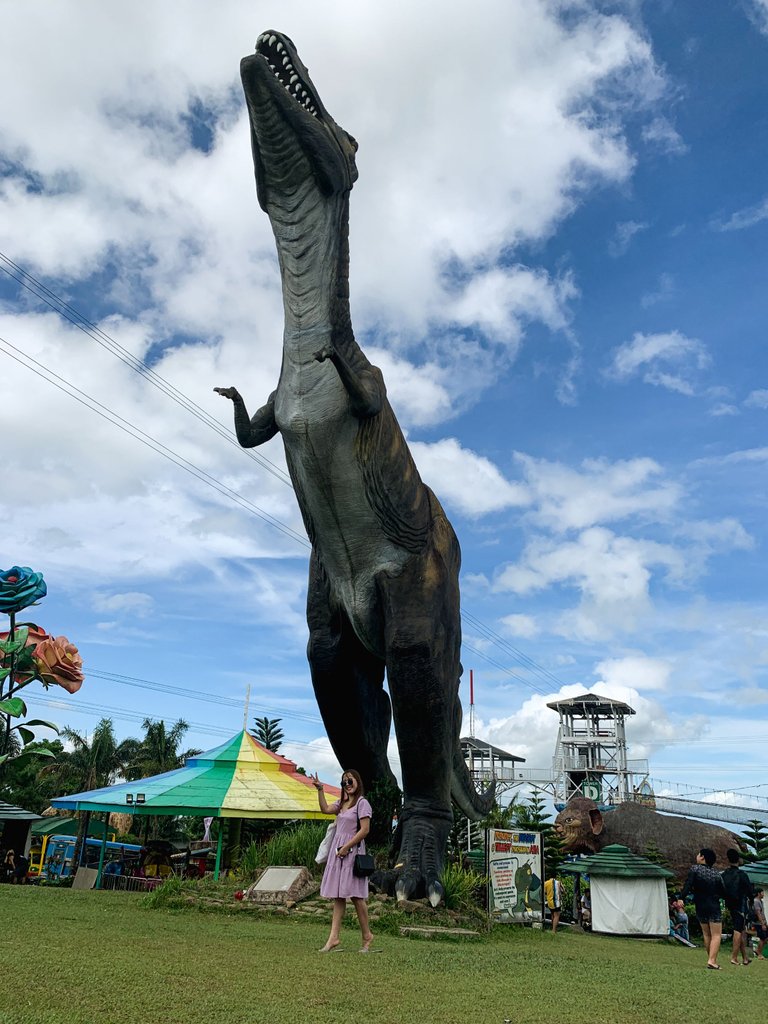 Of course! I had an obligatory photo with this T-rex (correct me if I'm wrong haha - Ross of F.R.I.E.N.D.S. will for sure react lol) 😁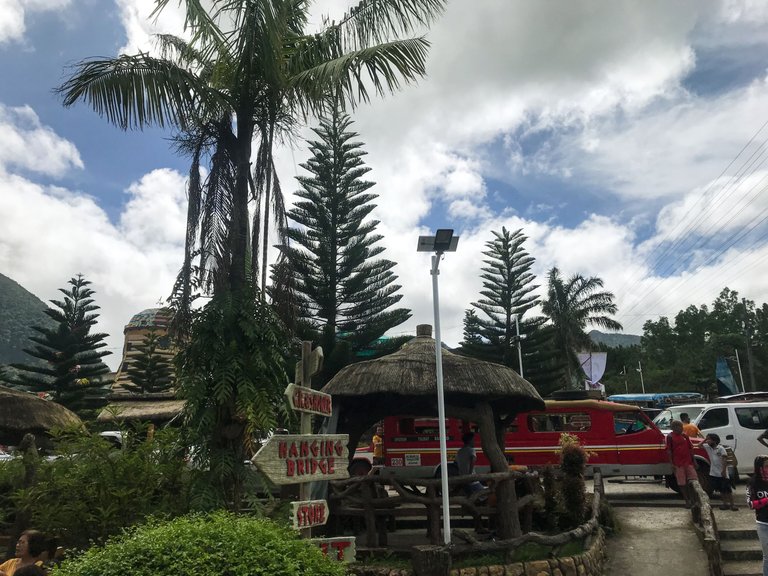 This photo was taken near the Entrance of the resort.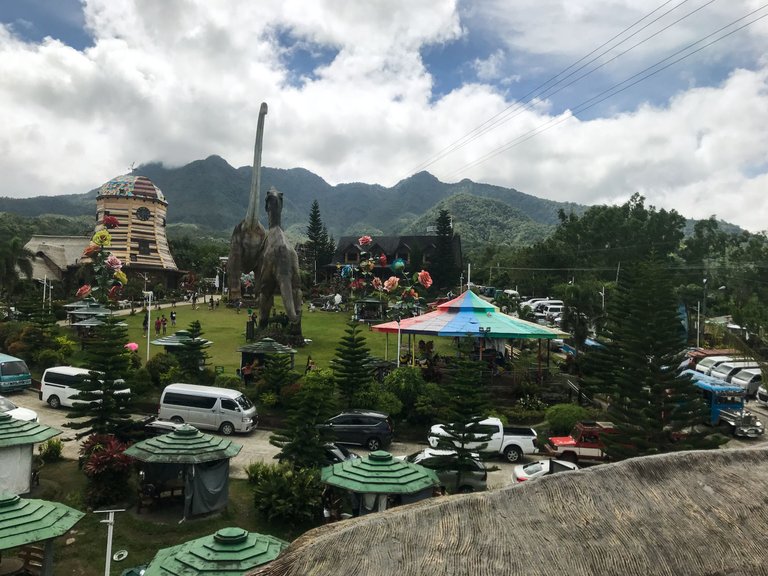 From this viewpoint, you'd get an idea that this highland resort is BIG!!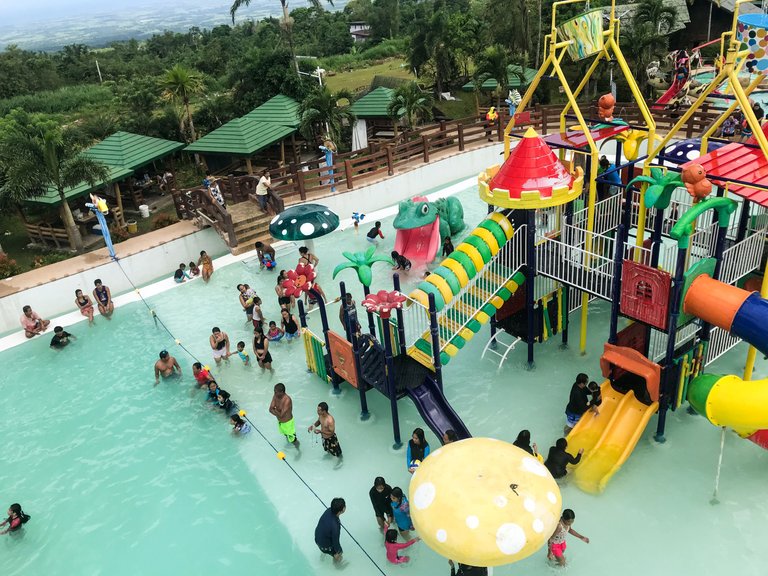 This poolside is near the Entrance - so this is basically the very first "activity" you would want your kids to take part in. Look at all that fun, you tell yourself. And yep there's no doubt - kids will fall in love with the swimming pool! 😁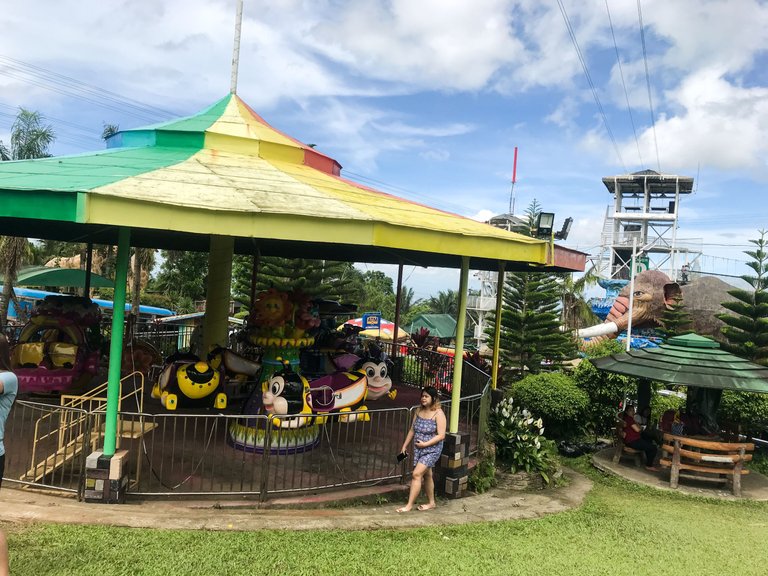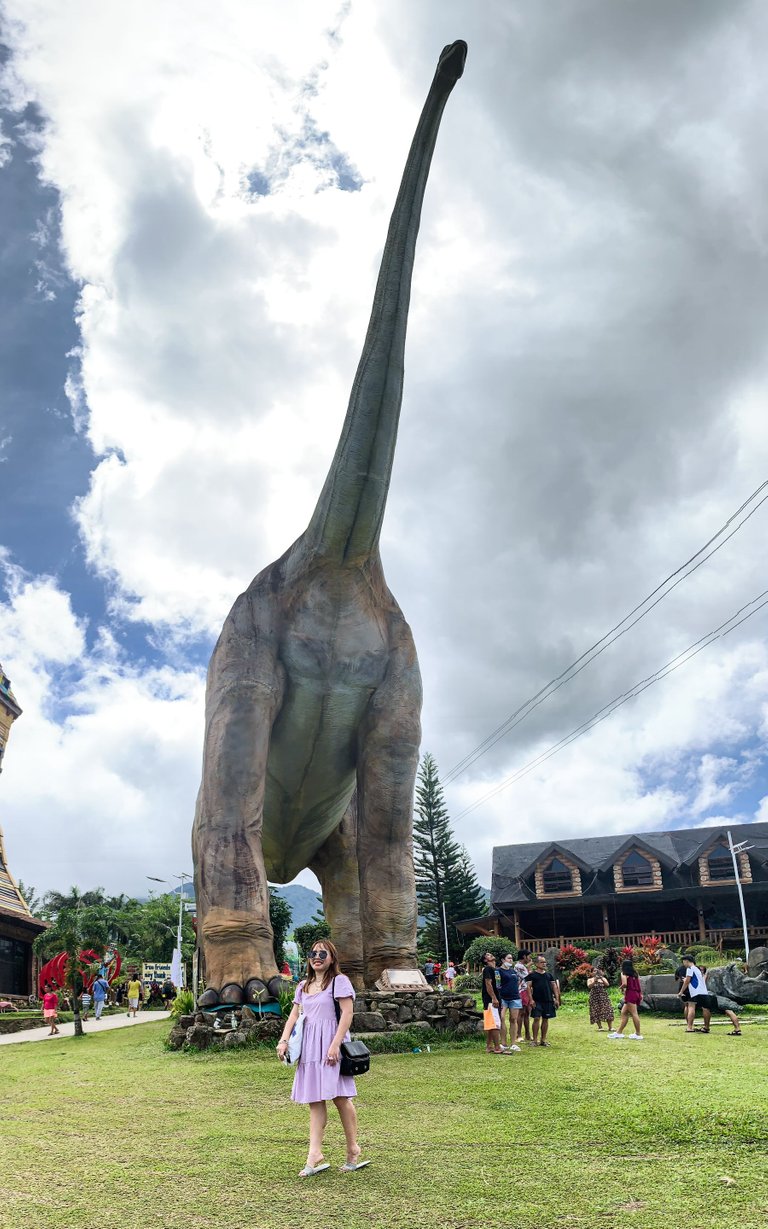 I am unsure as to the name of this kind of dinosaur but I highly think this type of dino is a herbivore (again, if you think I may be incorrect, please feel free to flag me in the comments below!). It's amazing how the dinosaurs look REAL!! 😁
---
"The Bridge"
Hanging Bridge and Above are the Sky Bicycle and their Zipline!
---
Are you the adventurous spirit?! Then Campuestohan is for you, too! As you can see in the below photo, they have a Sky Bicyle! Thrilling, right? My sister wanted to try but then we were pressed for time. It's very affordable too - it is just for 100.00/person (per one-way). Maybe we can try the next time we visit Negros! 🚴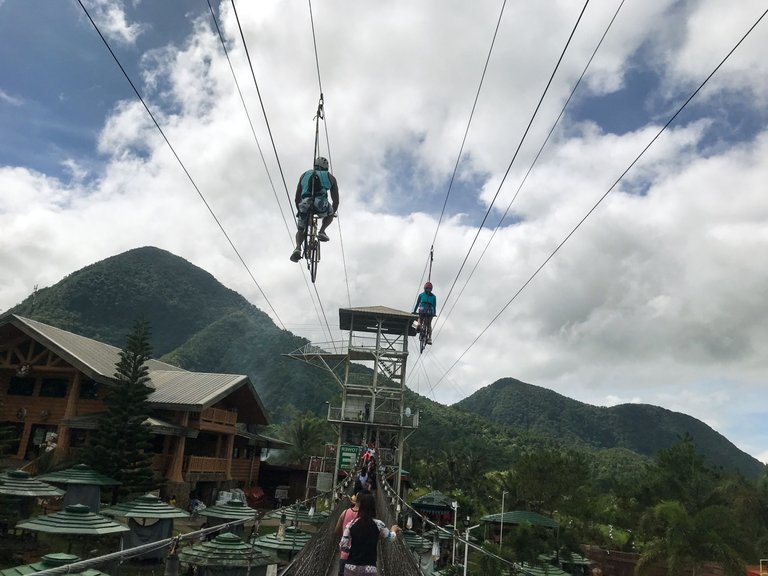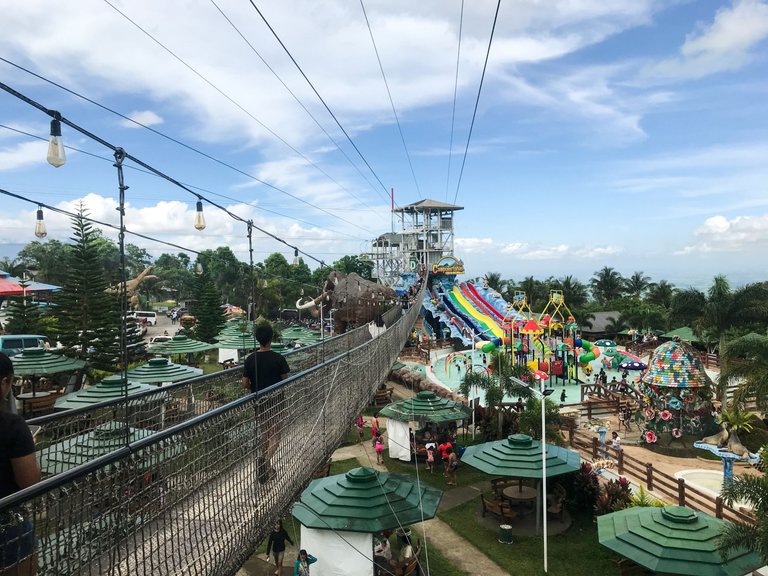 This is the Hanging Bridge - you can see the entire swimming pool area on the right side and the entire theme park on (with the dinos) on the left!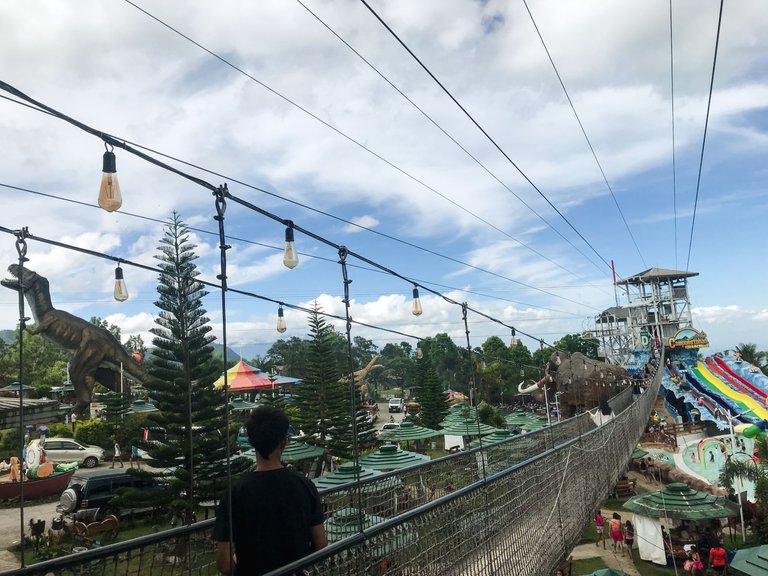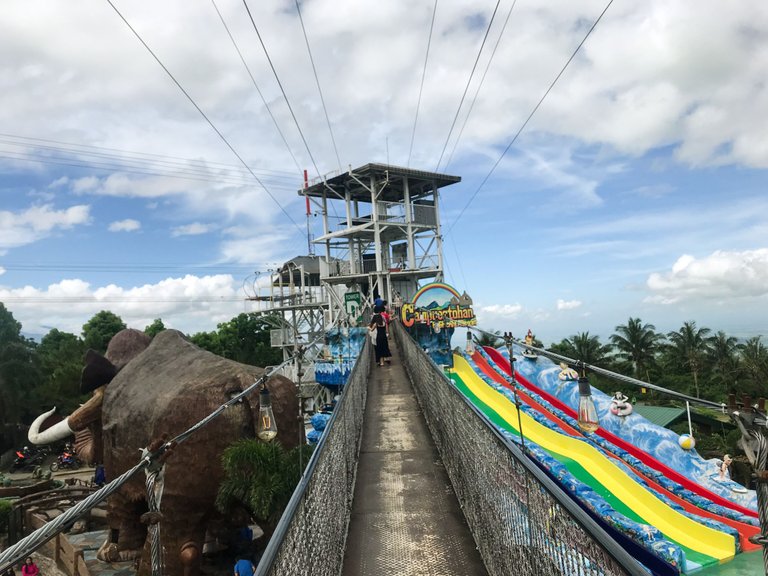 Here you can see the huge mammal (Ige Age-ish creature!) on the left! And on the right is the rainbow swimming pool slides for the kiddos!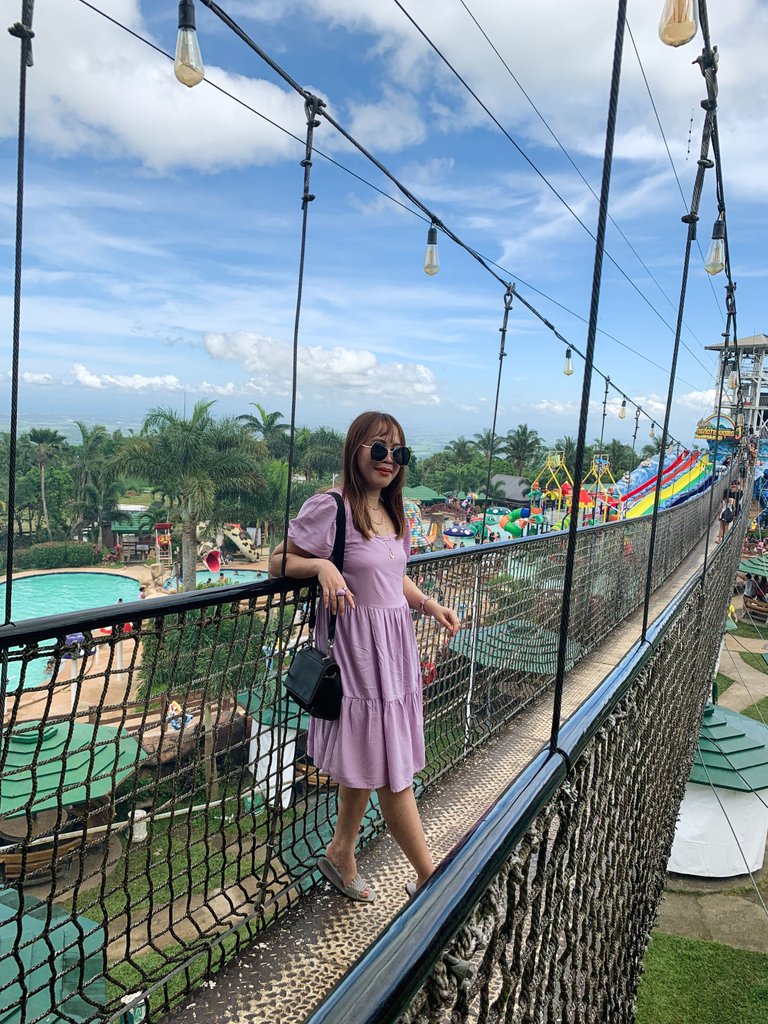 A mandatory photo, ofc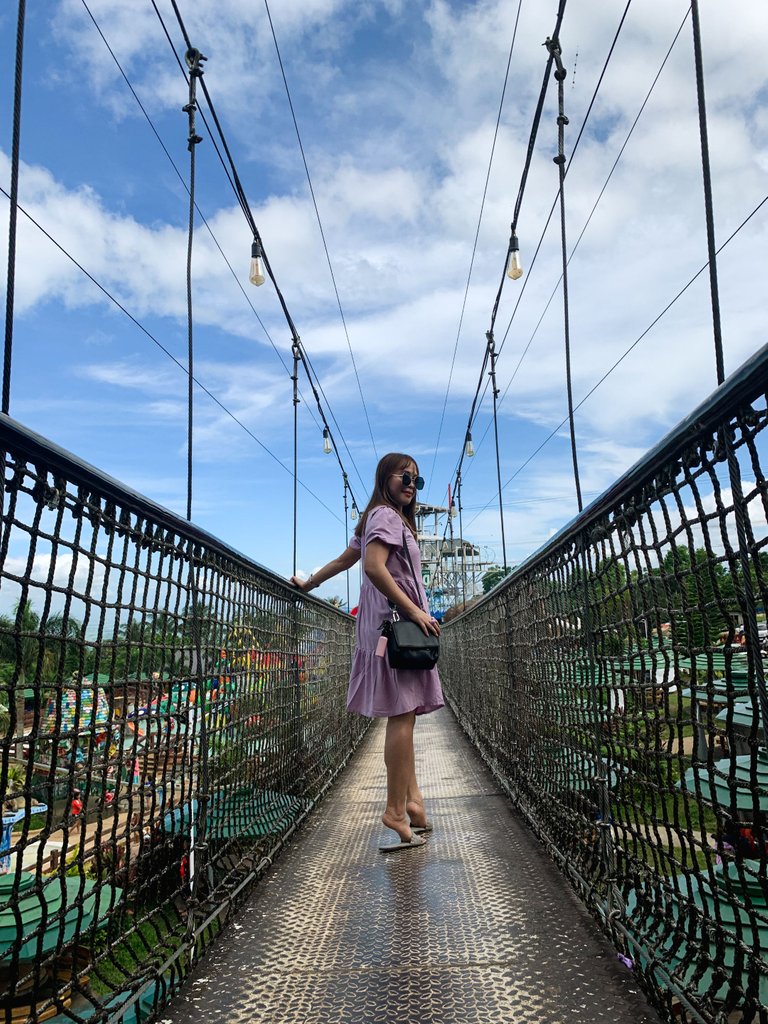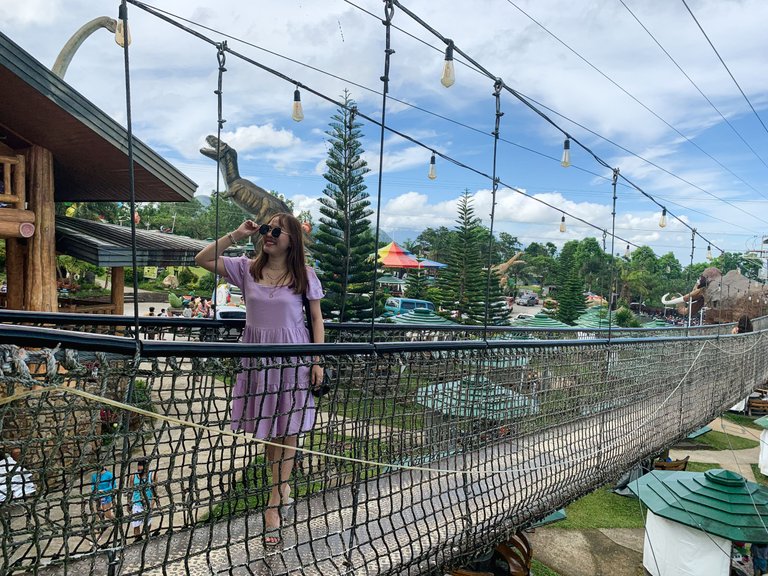 All smiles in the CITY OF SMILES!
---
More "Sightseeing" Places
C'Mon and Walk with Me!
---
The weather was a bit hot during our visit but since the place is in the mountains the air is cold - yay!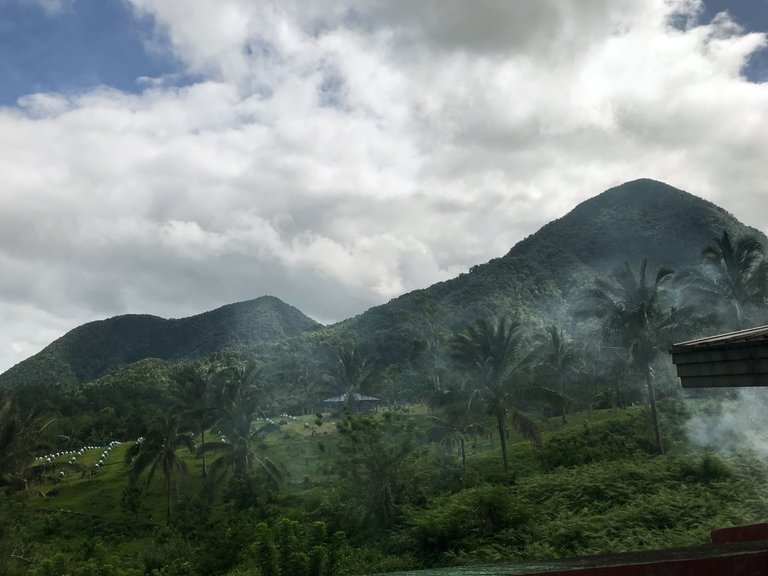 Yes that's fog! Can you feel the cold breeze?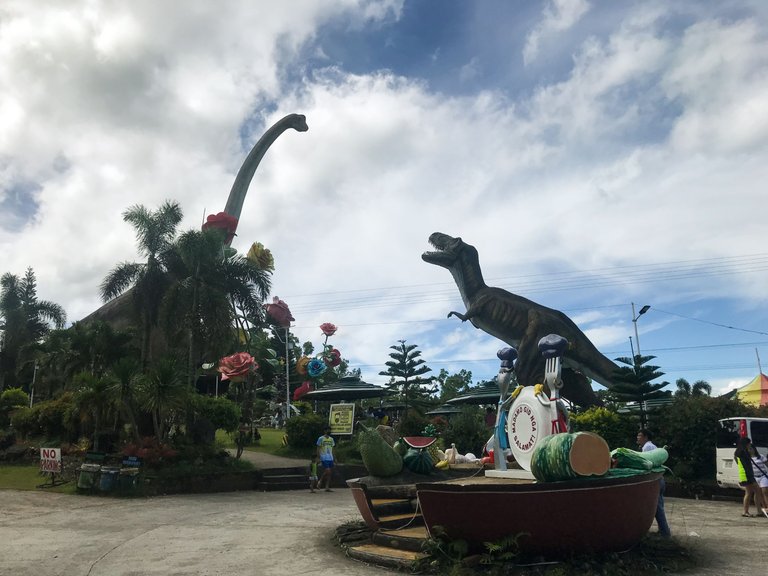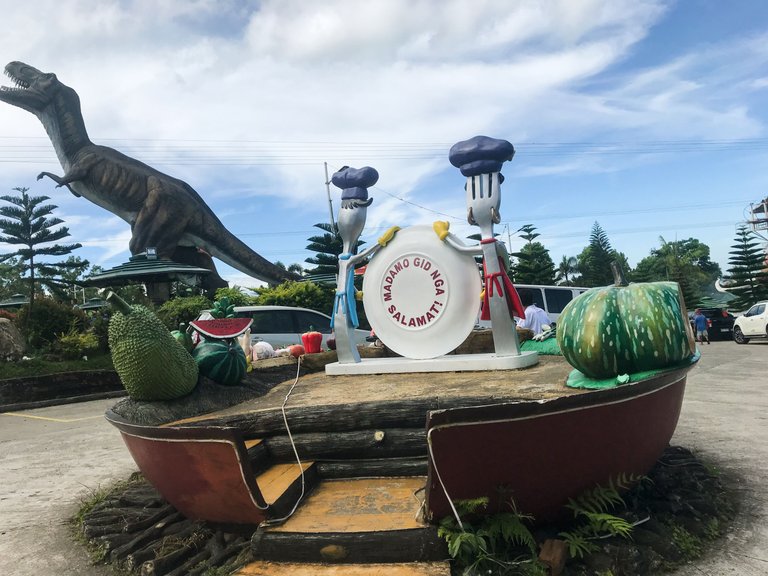 Madamo Gid nga Salamat! This is Ilonggo for "Thank you very much!"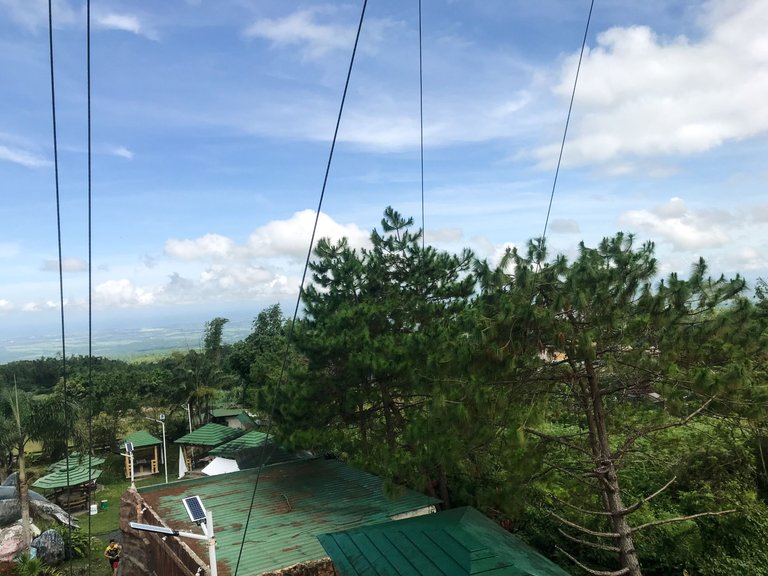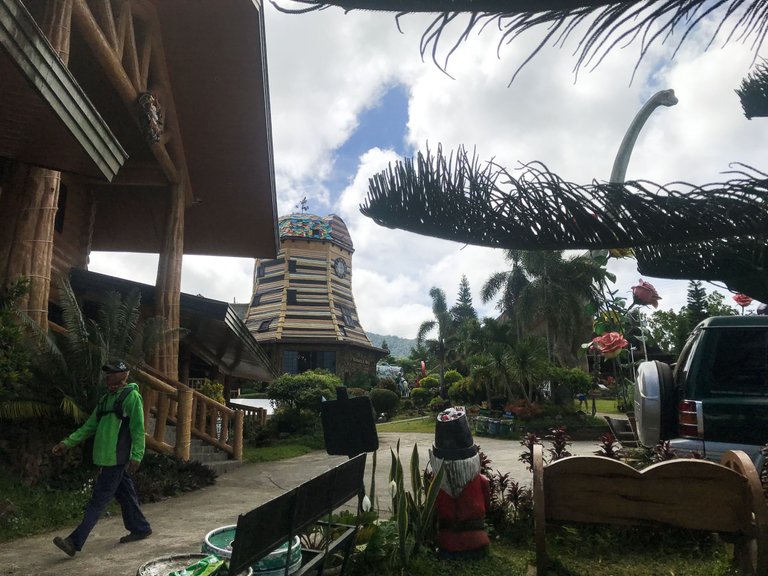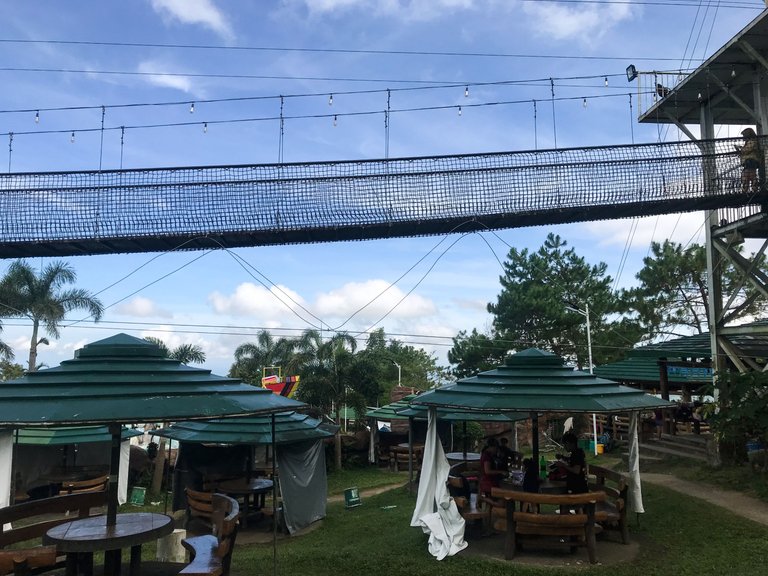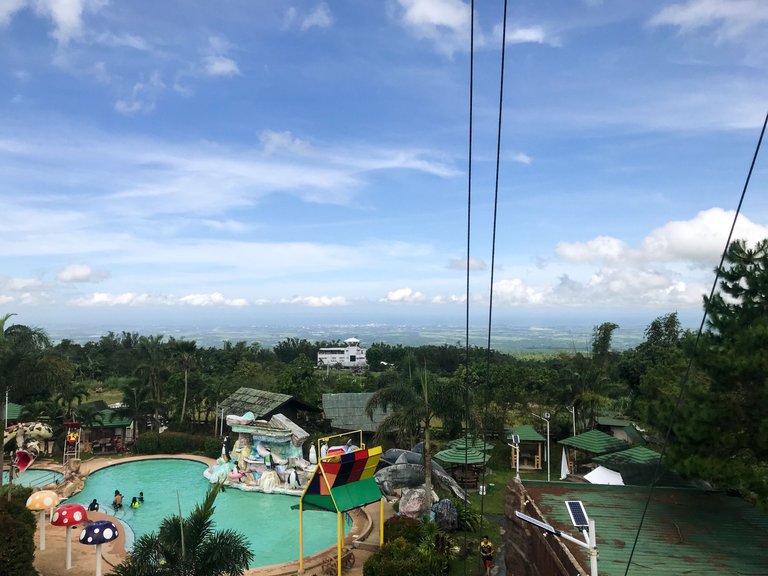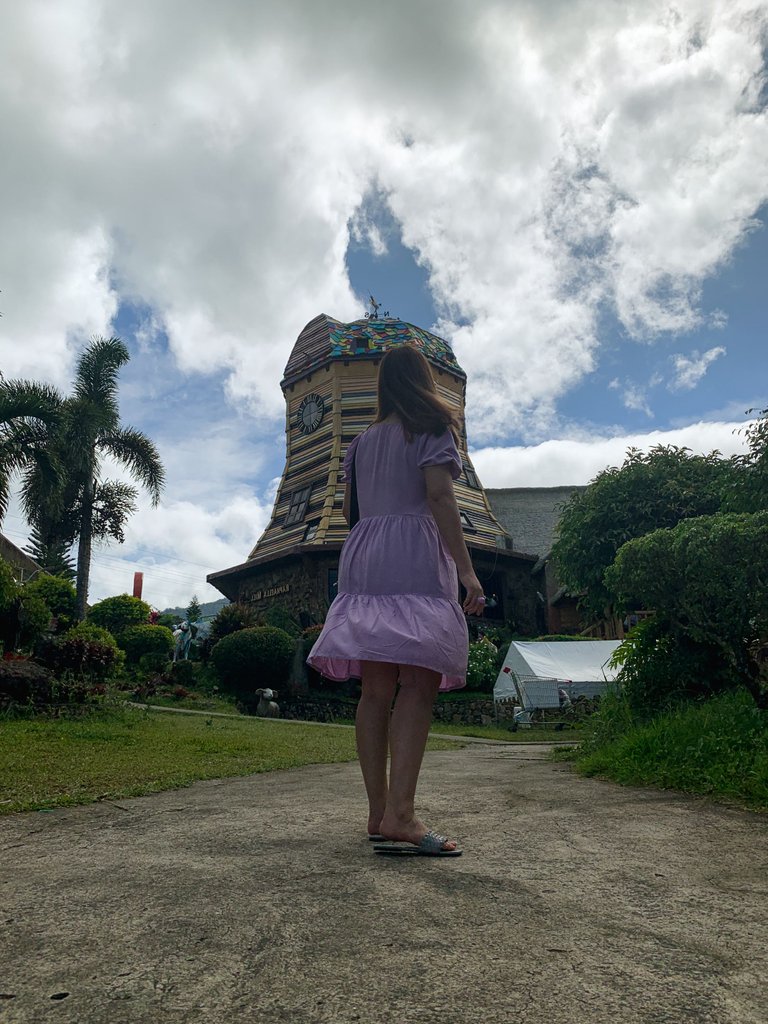 See that bell-like structure in front of me? It looks to me like a place not from our country haha. Do you agree?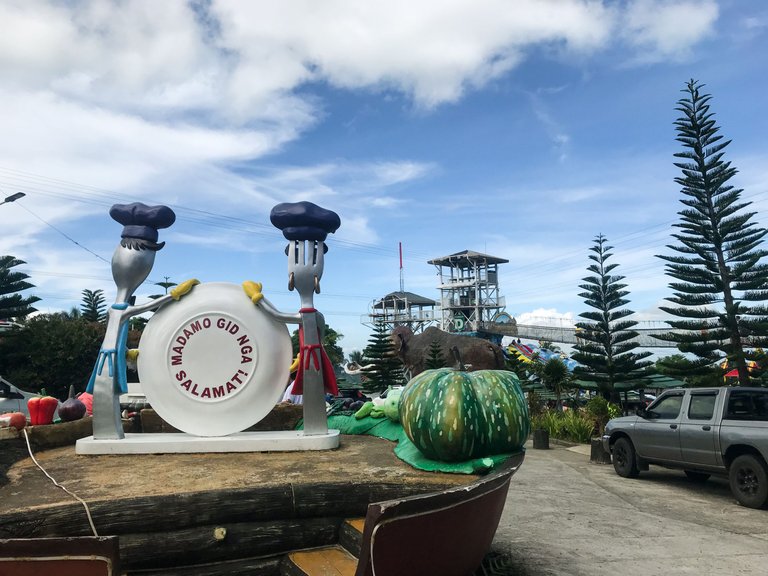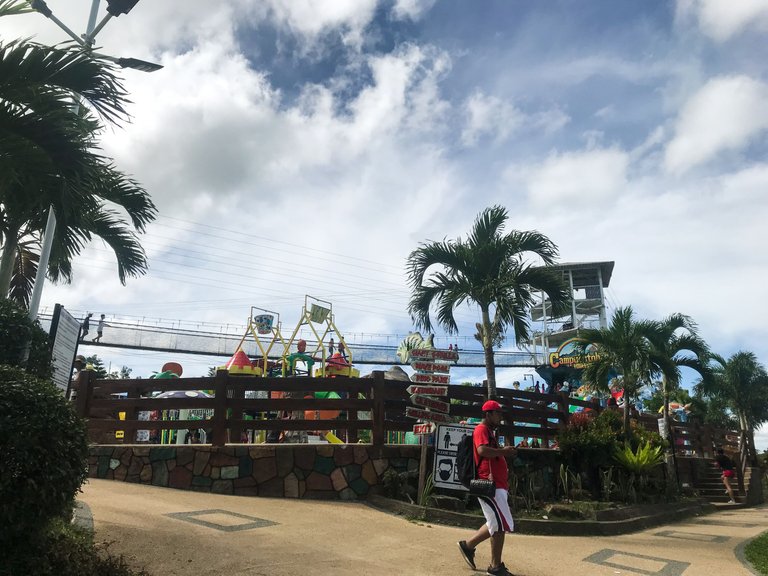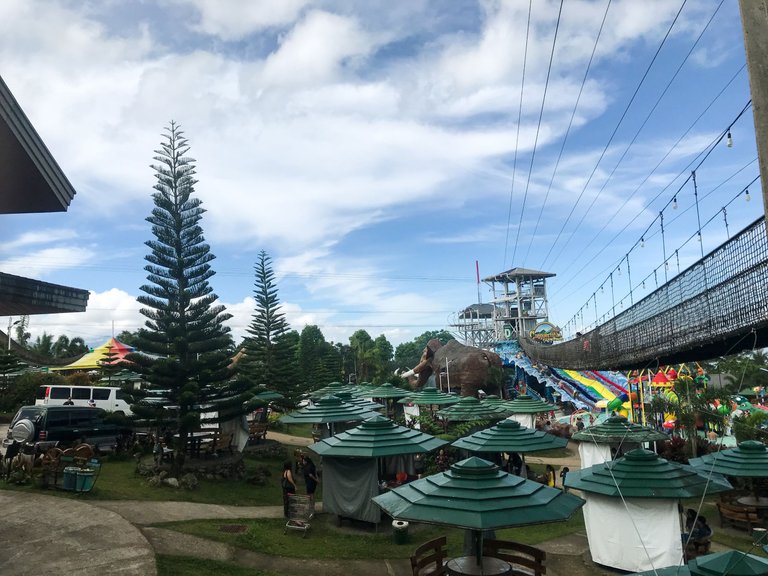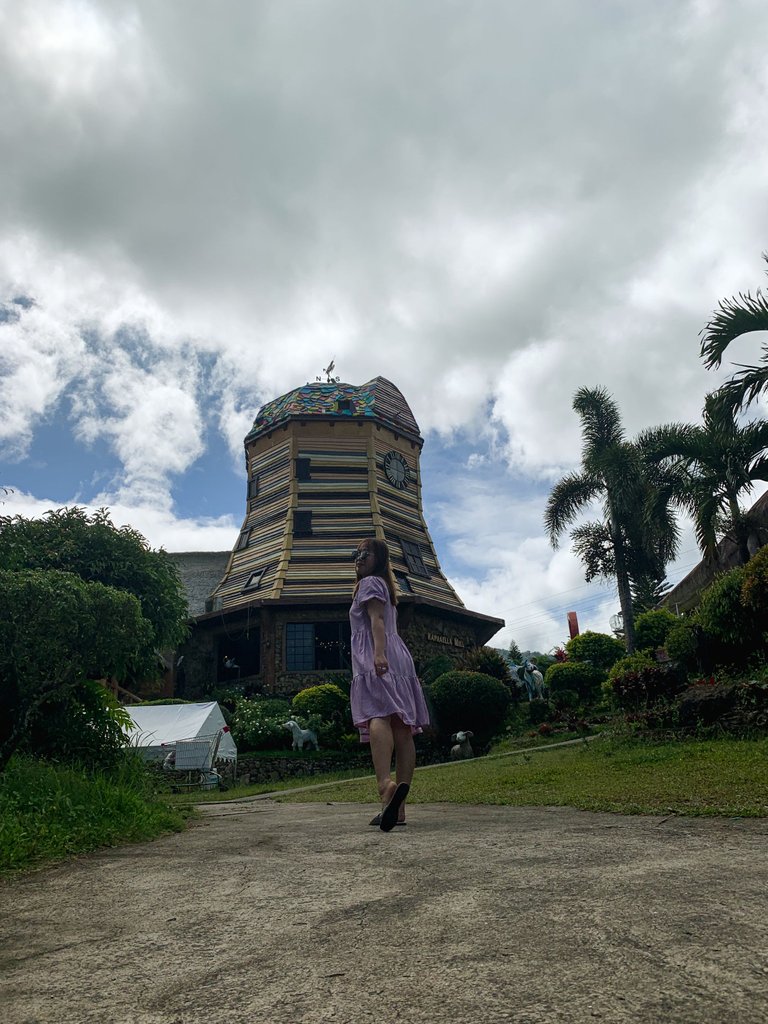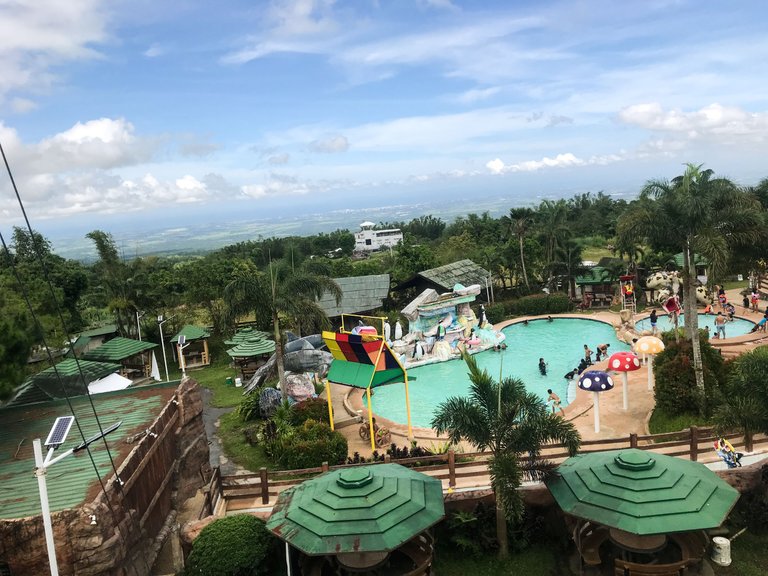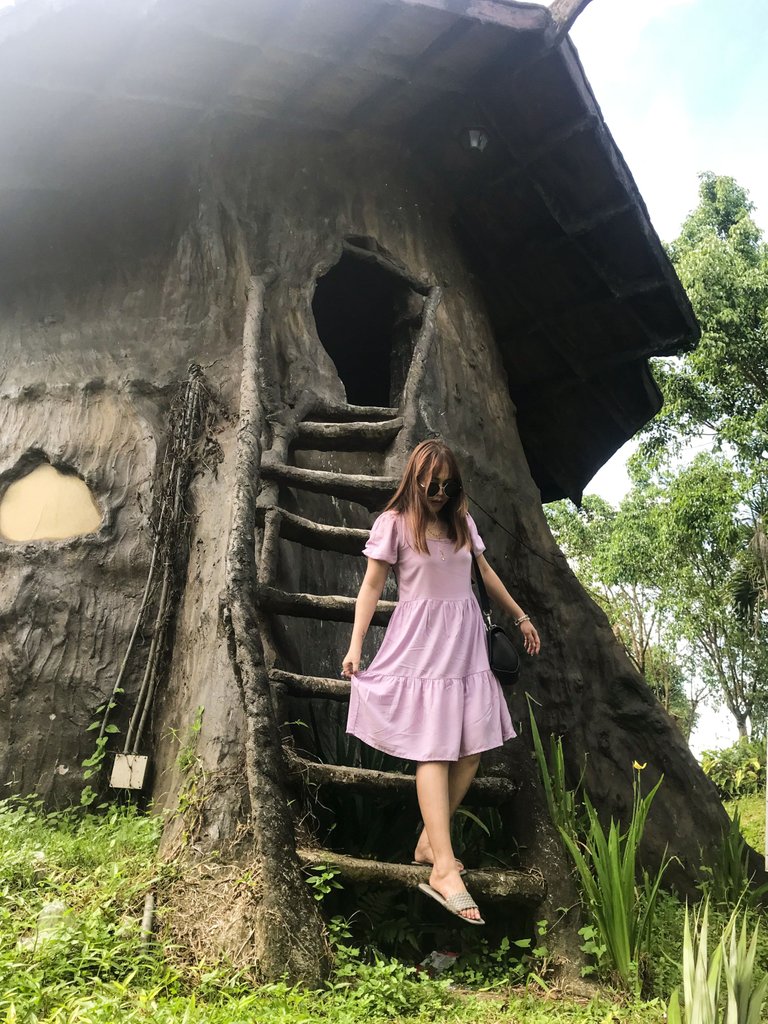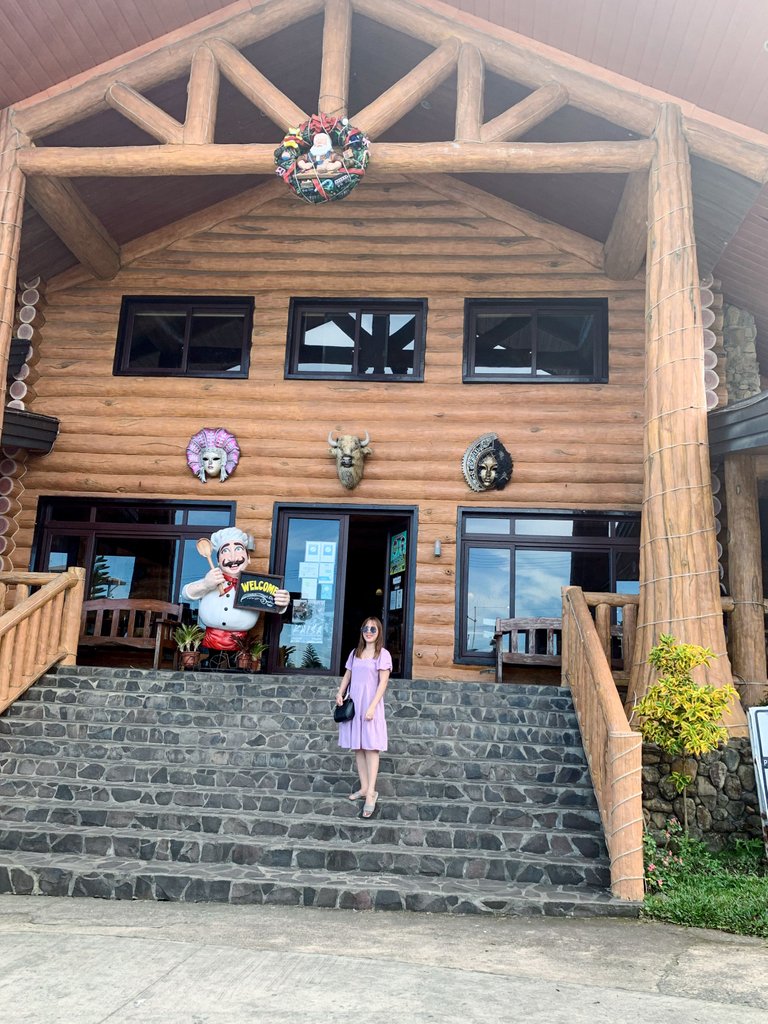 Yay! This is the place's restaurant - it has got good reviews. It's a shame though as we were not able to have our lunch here since we were in a hurry to go to the next place of adventure!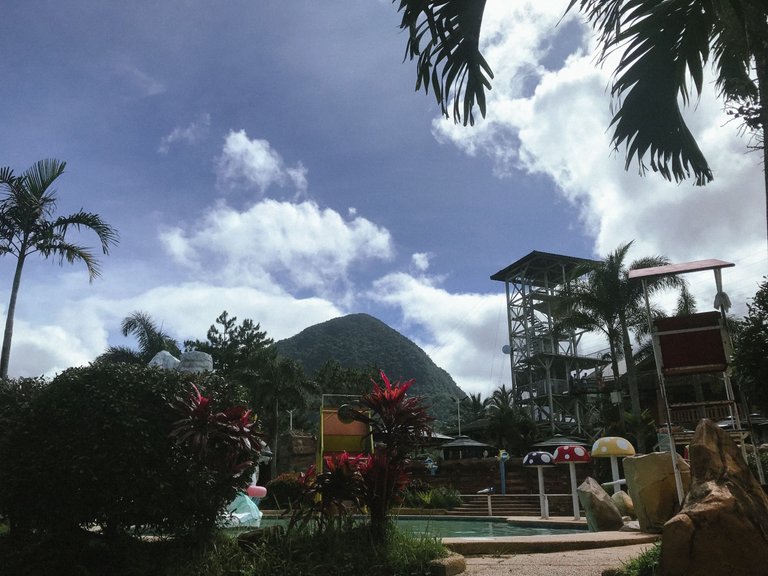 The swimming pool and there's the trees and the mountains - talk about relaxing.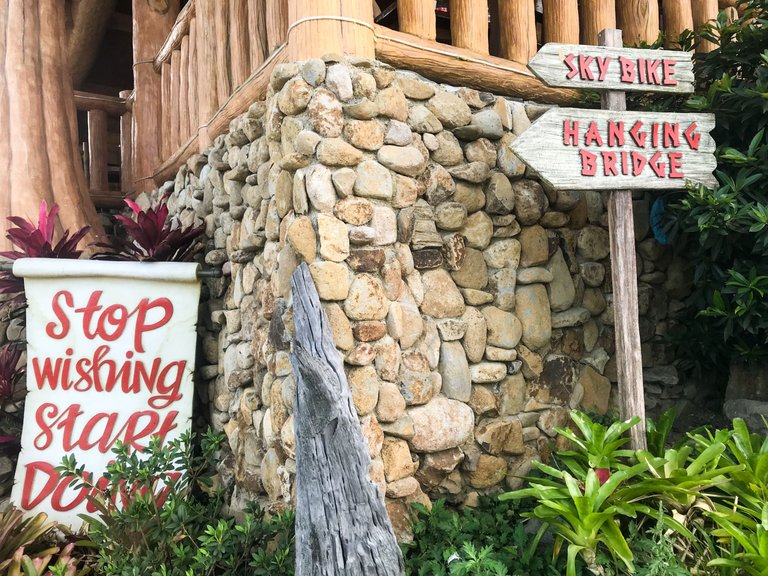 Stop wishing! Start doing!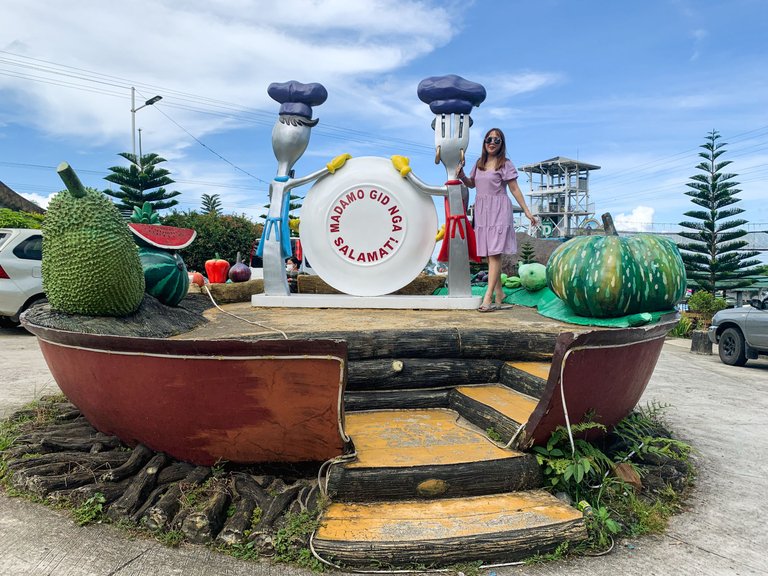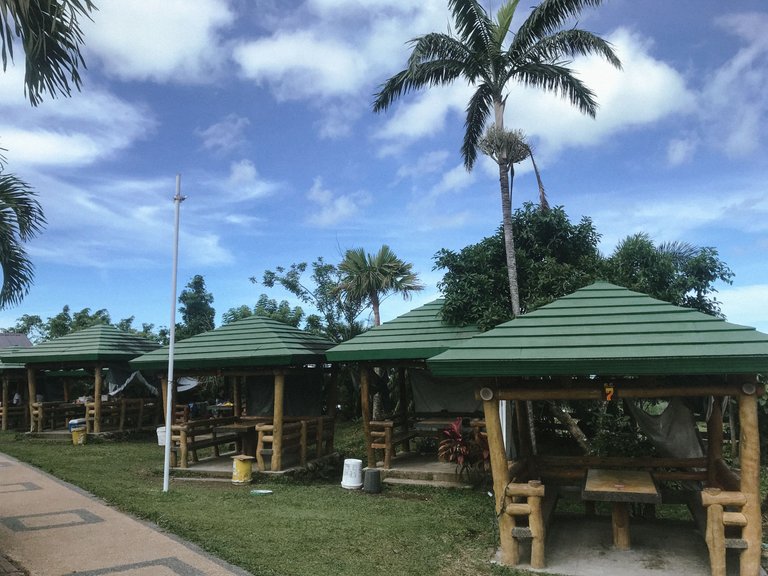 ---
Swimming Pool #thingz
---
Since it is summer - more pictures and virtual day tour of their swimming pool area! Look at the fun slides for the kiddos - whohooo!!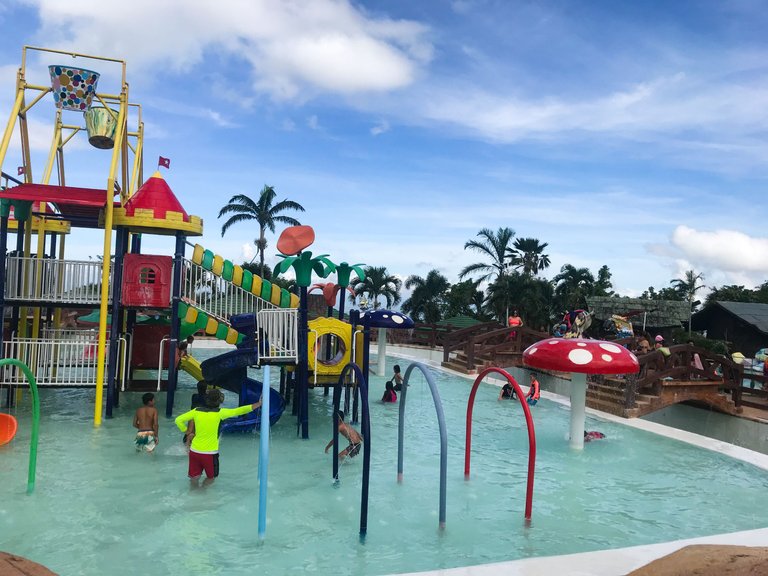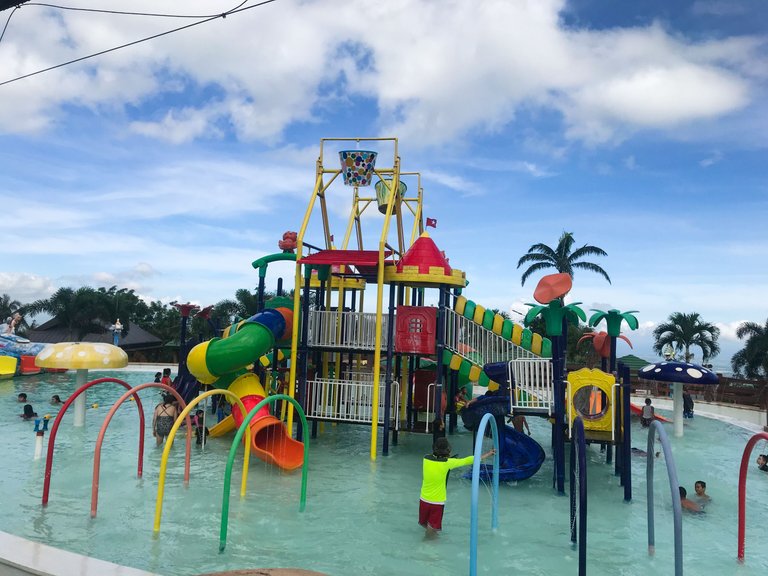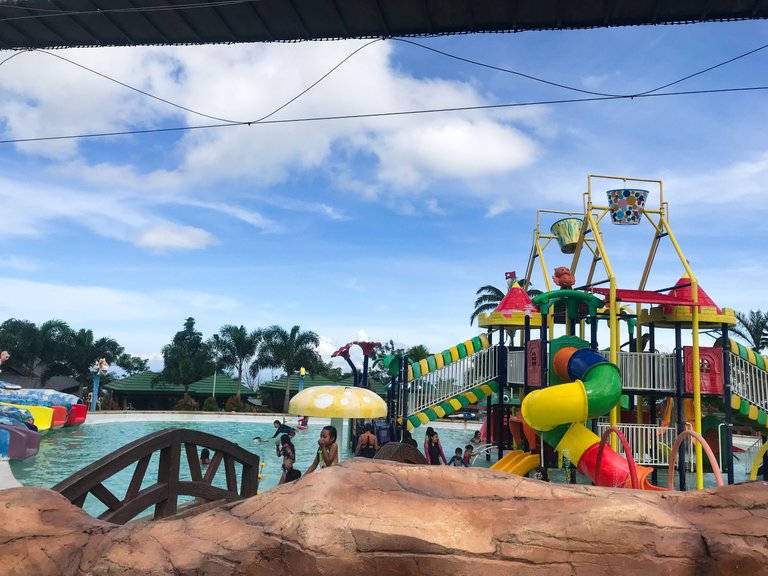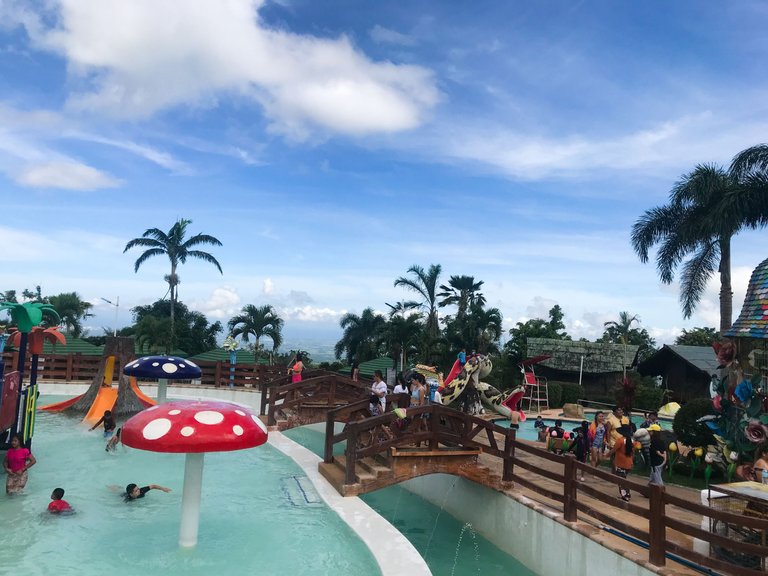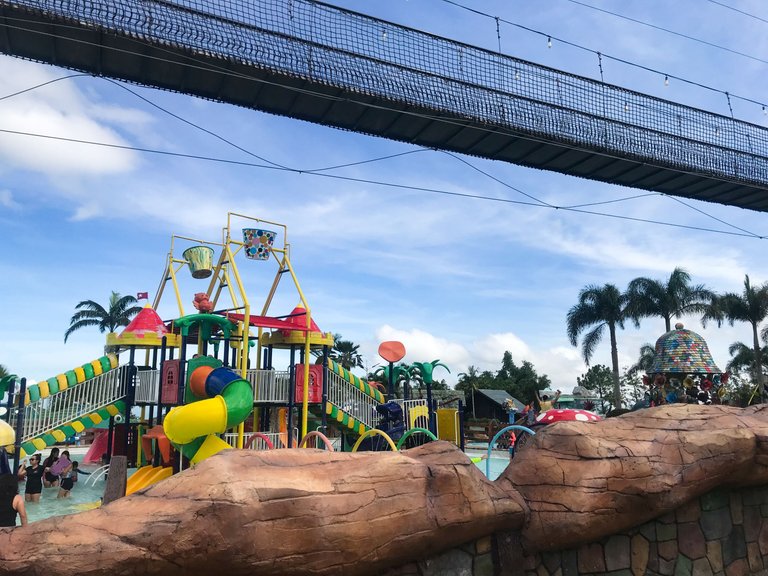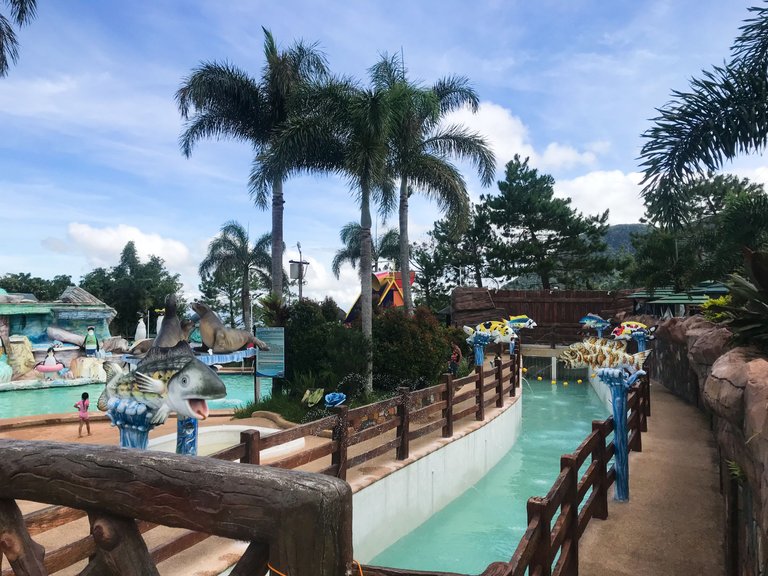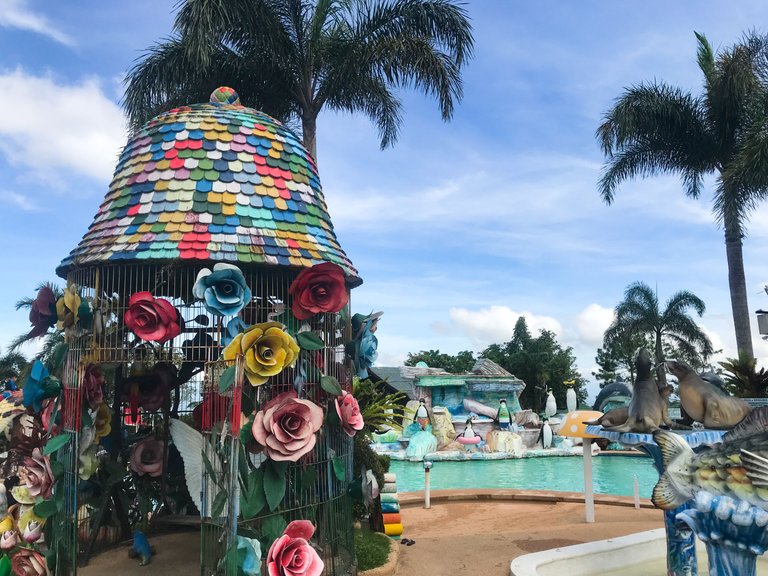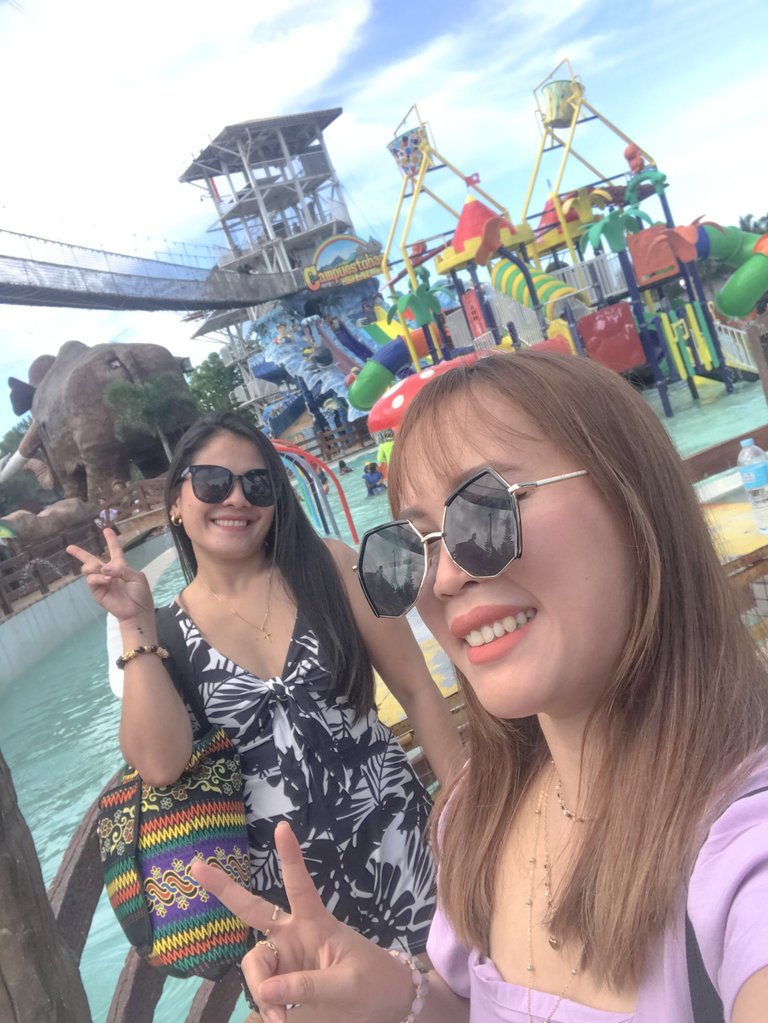 My sister @eeventuree and I 😎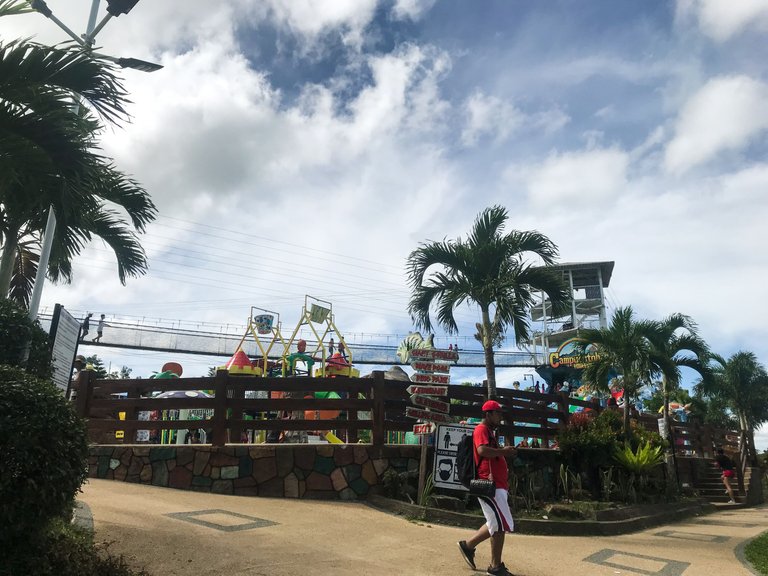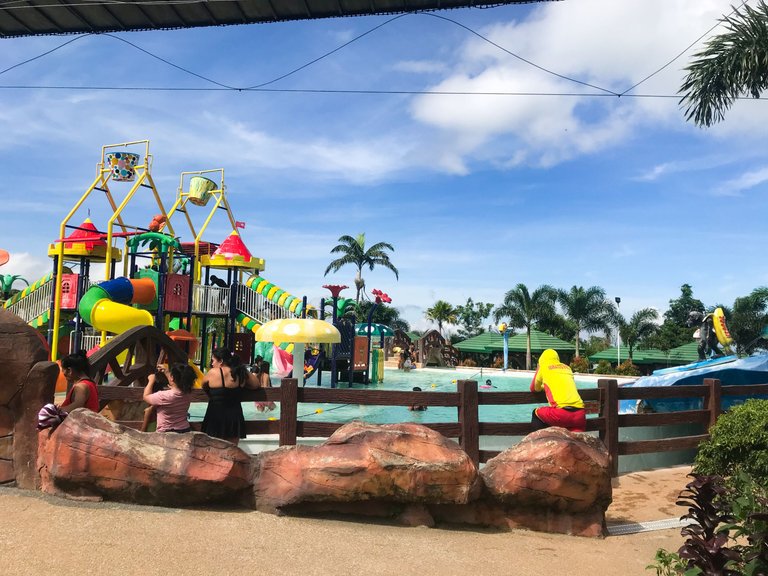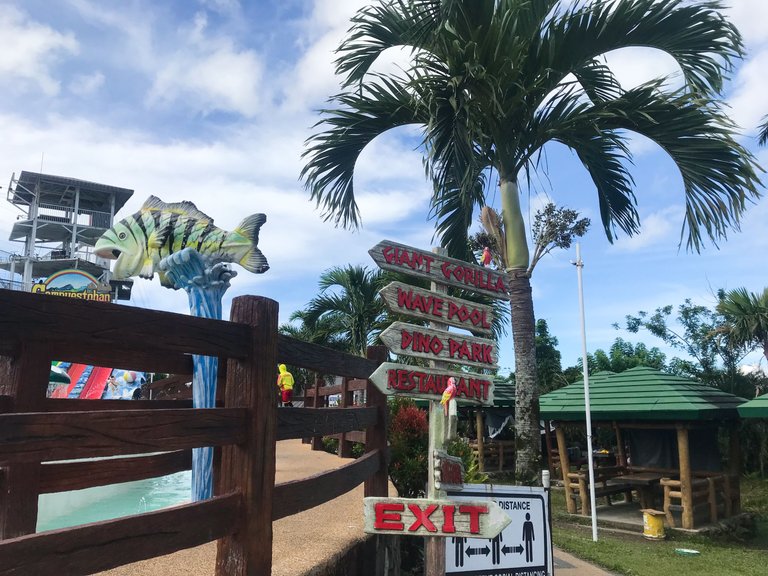 👉Giant Gorilla
👉Wave Pool
👉Dino Park
👉Restraurant
So- which way would you like to go?!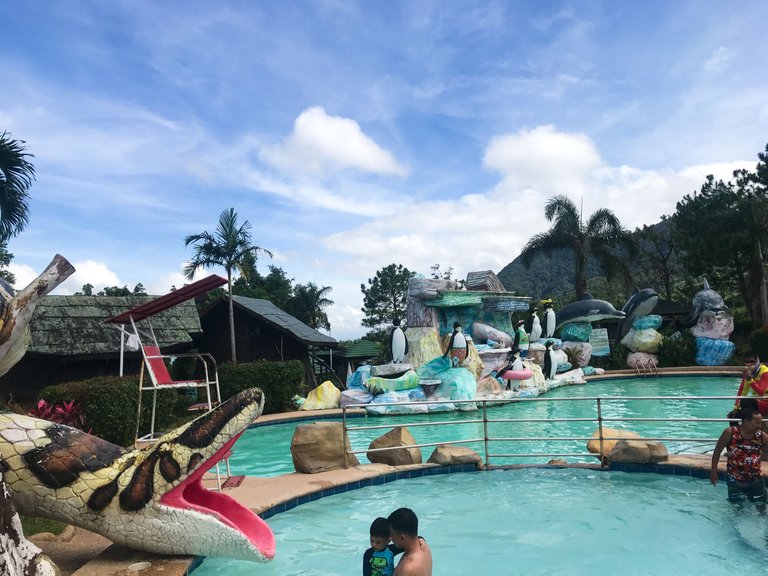 This is another side of the pool - just across the one with all the colourful sides.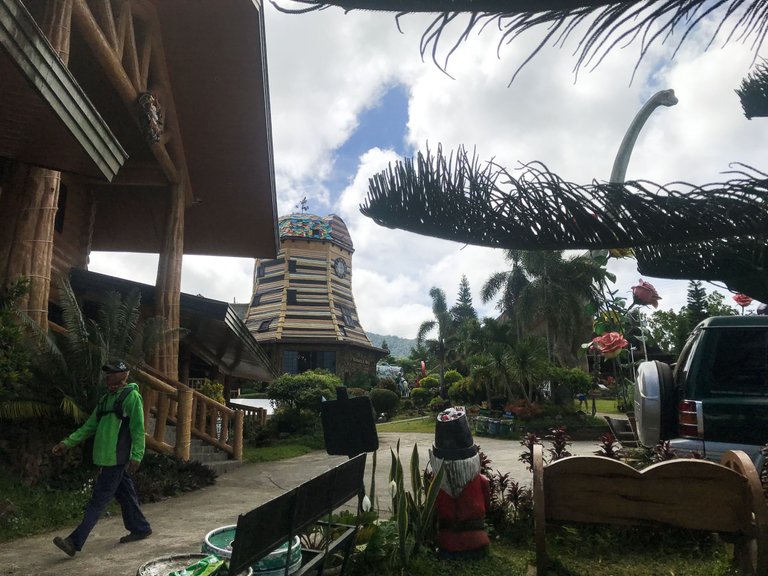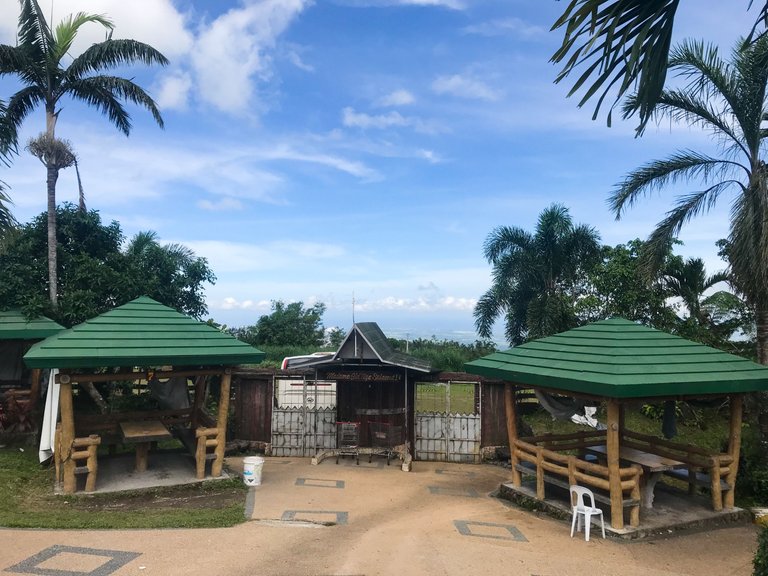 These are the cottages that can accommodate 10 to 15 people by the looks of em.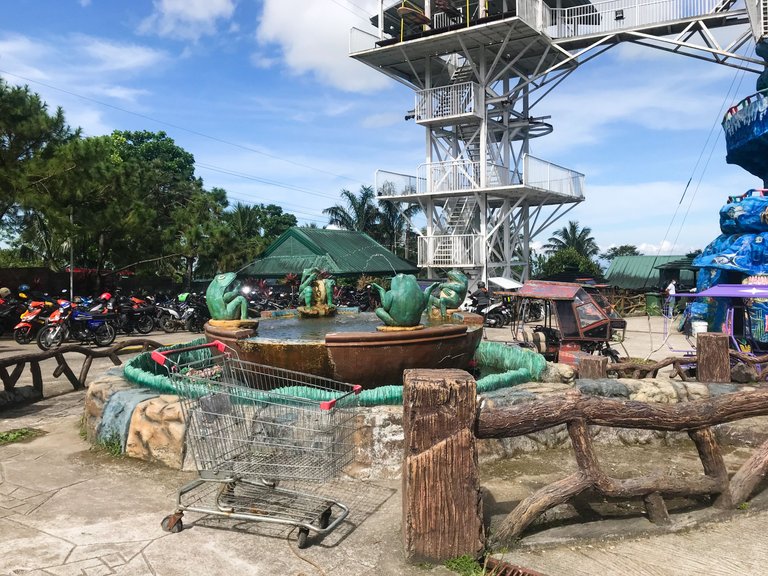 Look at those frogs~!! They look like from the Studio Ghibli films haha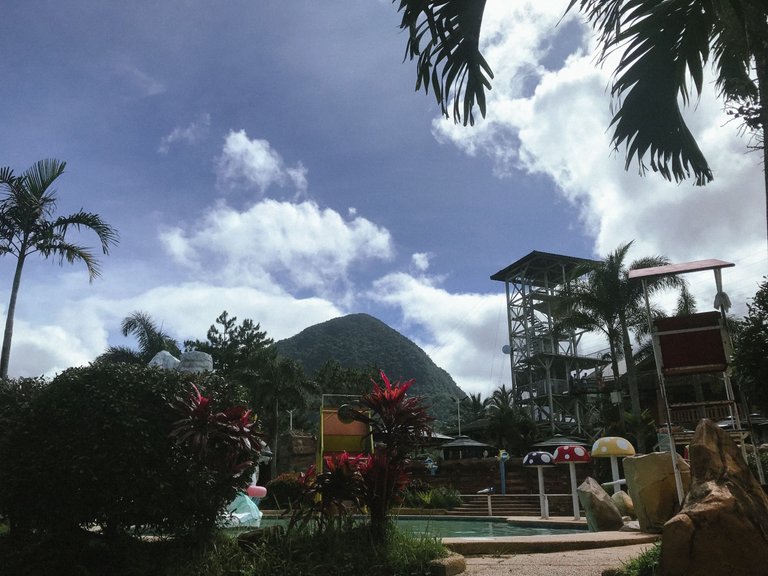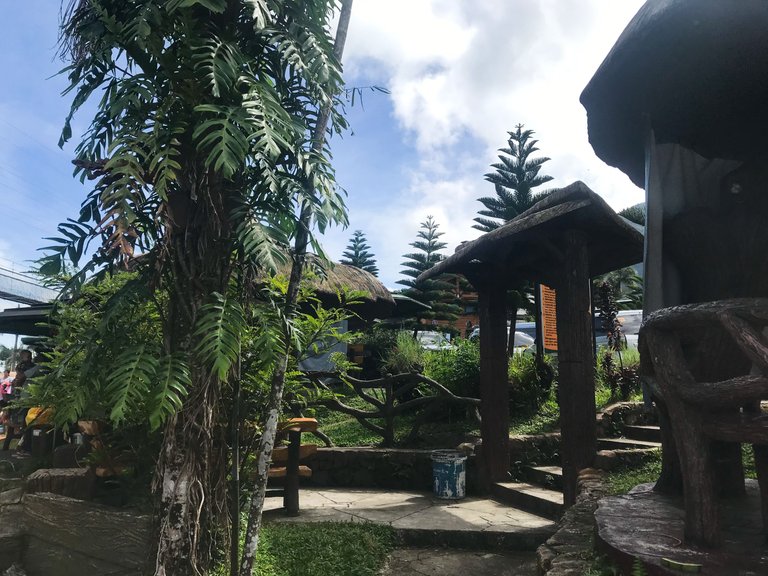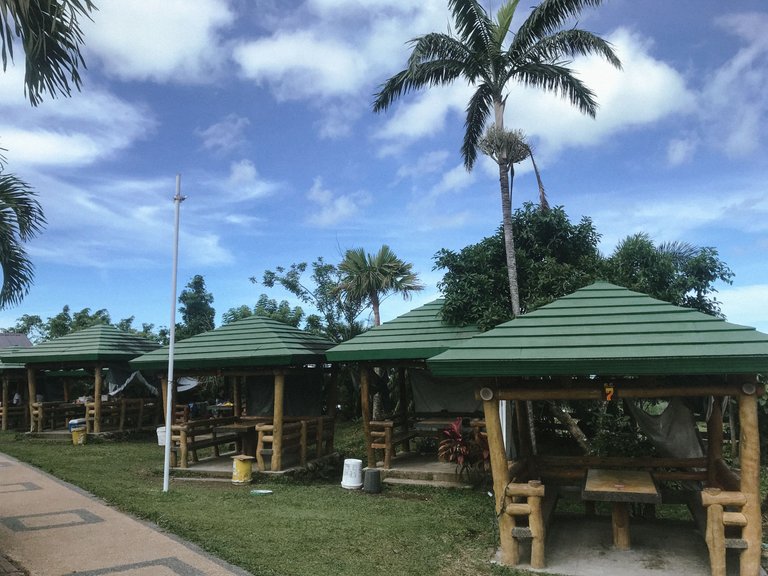 Check their official website for more details!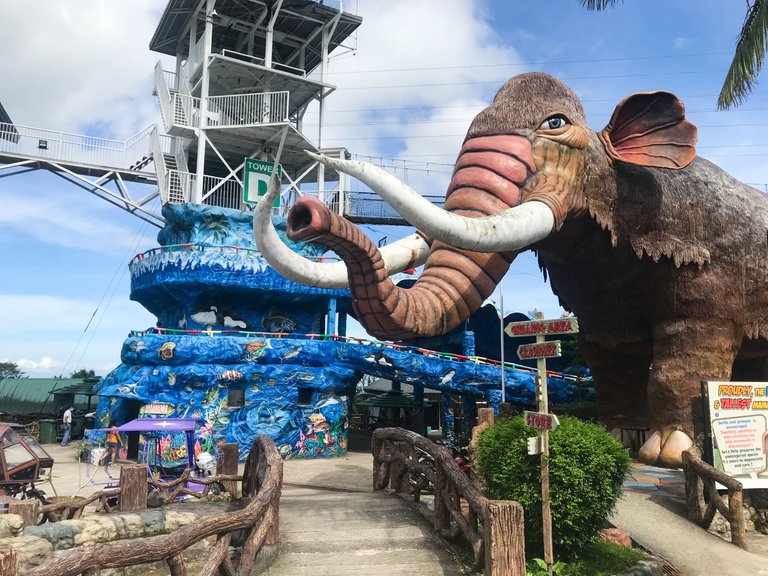 I had a blast when we visited and the kiddo version of me was super happy! 😁 This is just the half part of the place though. (Is there more??!) Oh yeah you bet there's more to Campuestohan! I hope you and your family can visit this hot summah place soon! 😘
'Til the next post, hivers! Remember that you are loved beyond borders and beyond time & space. Okay? Okay. 💛❤️
Ciao for now! 🤗🥰
This original article is written by Jong, the blogger behind writetowander.com. All photos are hers, too.
---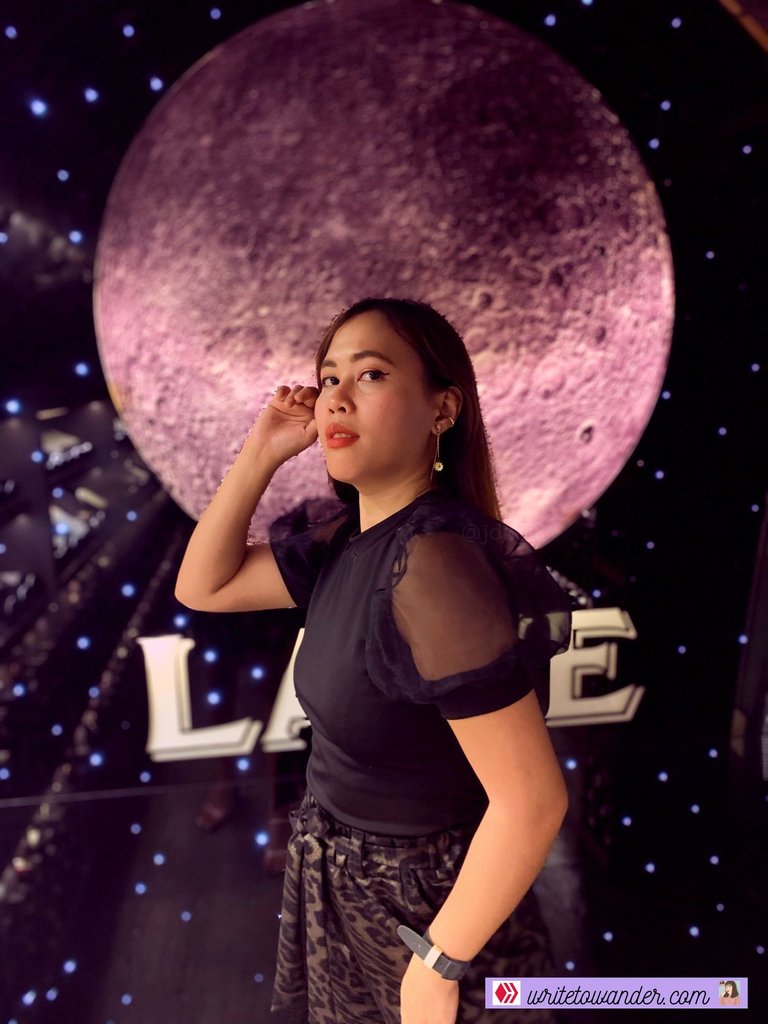 Jong CL
Hive-llo, everyone! Welcome to Jong's little buzz-y corner in Hive. Jong believes that every person she meets can teach her a thing or two (or three, or more) about life. She shares her love for life here-- the captivating beauty of life! To be more specific, but not necessarily in this order, she's interested in: wisdom, love, poetry, single life, books, travel, health&fitness, fashion, gratitude, unspoken hurts, heartbreaks and healing. Lastly, she loves Jesus.
Do you like her content? Make sure to upvote, then! Drop some love by leaving a comment-- she really appreciates listening to your thoughts! 💛 Feel free to reblog if her post resonated with you. Kindly follow her to not miss a post! Happy hiving, loves! 💛

---
---