Exploring SEVEN PLACES in Bohol with Workmates (Bohol Part 2/2) | EVERYTHING TO SEE IN A DAY TOUR

What's up, Hivers? It's been seven days since I haven't had any blog update because my schedule was tight the past few days, my bad.
Anyway, for today, I'm giving you a long overdue post. I posted Part 1 of my Bohol experience with my sisters, auntie and cousins, last August, and I was supposed to post the second part last September but I did not, obviously, sorry 'bout that.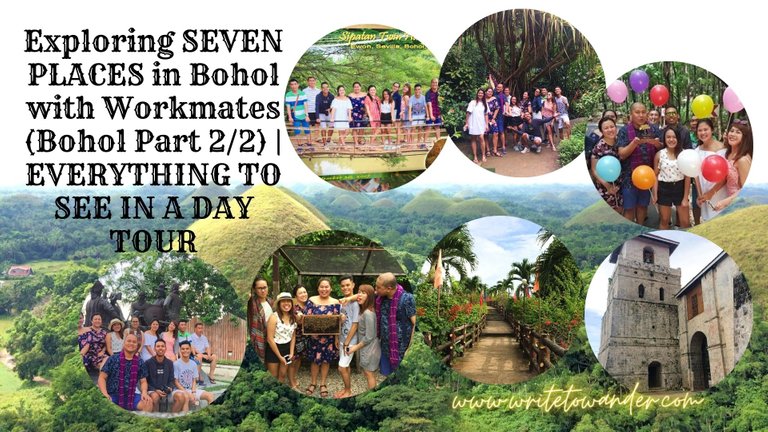 Part 2 (the second time I went to the island) is a one-day tour of the place with my workmates. Yay! We set off for Bohol via a ferry boat around 5:00 AM and we headed back to Cebu around 7:00 PM on the same day. It was exhausting but super fun!
Hop on and let me give you a virtual tour of the famous tourist attractions/ sightseeing places on this lovely island in the Visayas--Bohol!💚
---
Sagbayan Peak: Chocolate Hills View Deck
First Destination
---
As soon as we arrived on the island, our driver greeted us with a warm smile and said that the first destination would be the closest to the boat port where we were. First stop, dear tourists, is the all-time famous SAGBAYAN PEAK where you get to see Bohol's Chocolate hills! 😘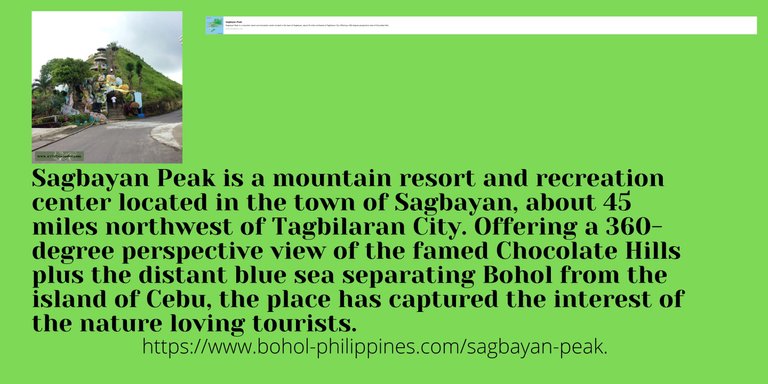 For more information about Sagbayan Peak, you may check out their official website here.

As soon as you enter, you will see this👆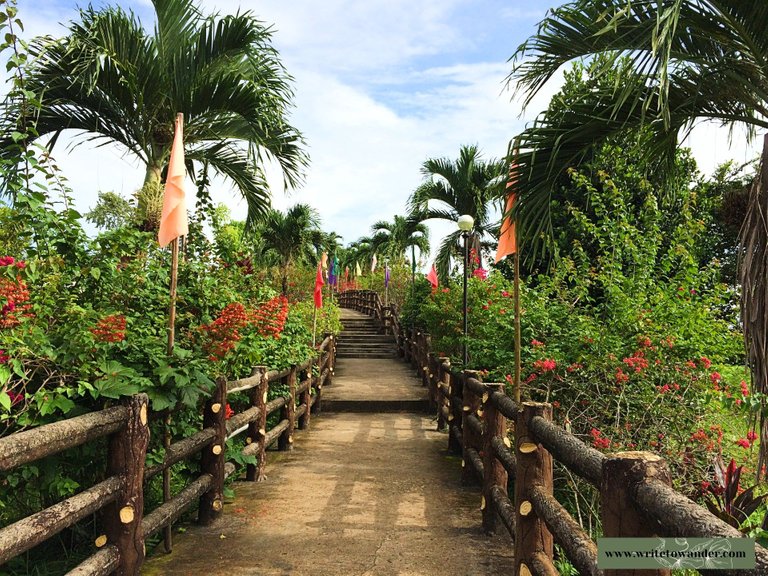 This is an enchanting pathway to the "Peak".🌴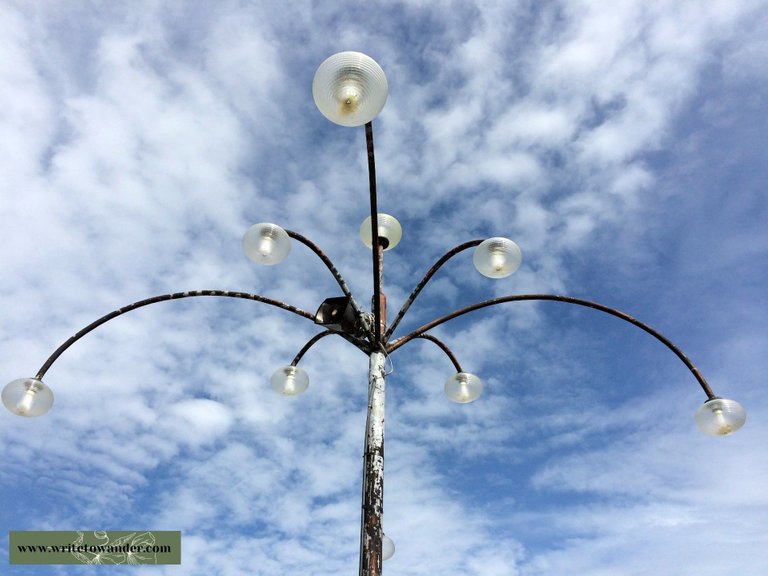 A new higher perspective.☁️


The place is full of trees. 🍃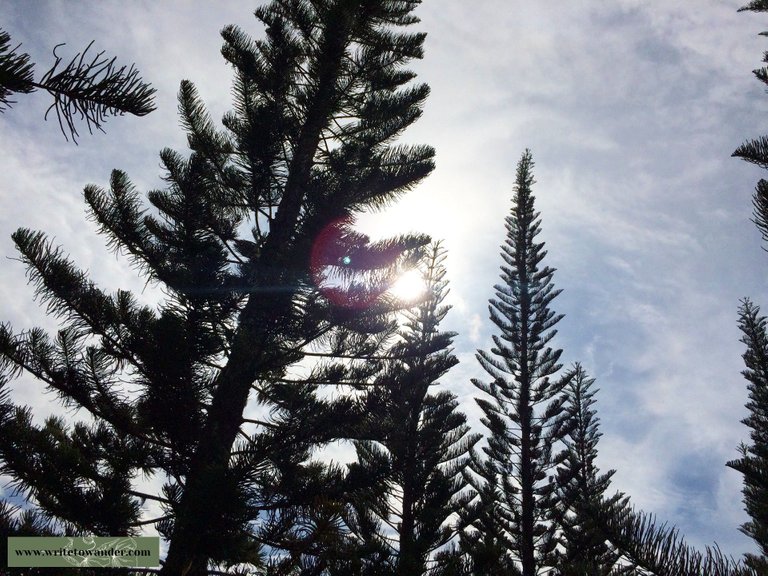 It was a perfect sun-shiney day to go about seeing some sights.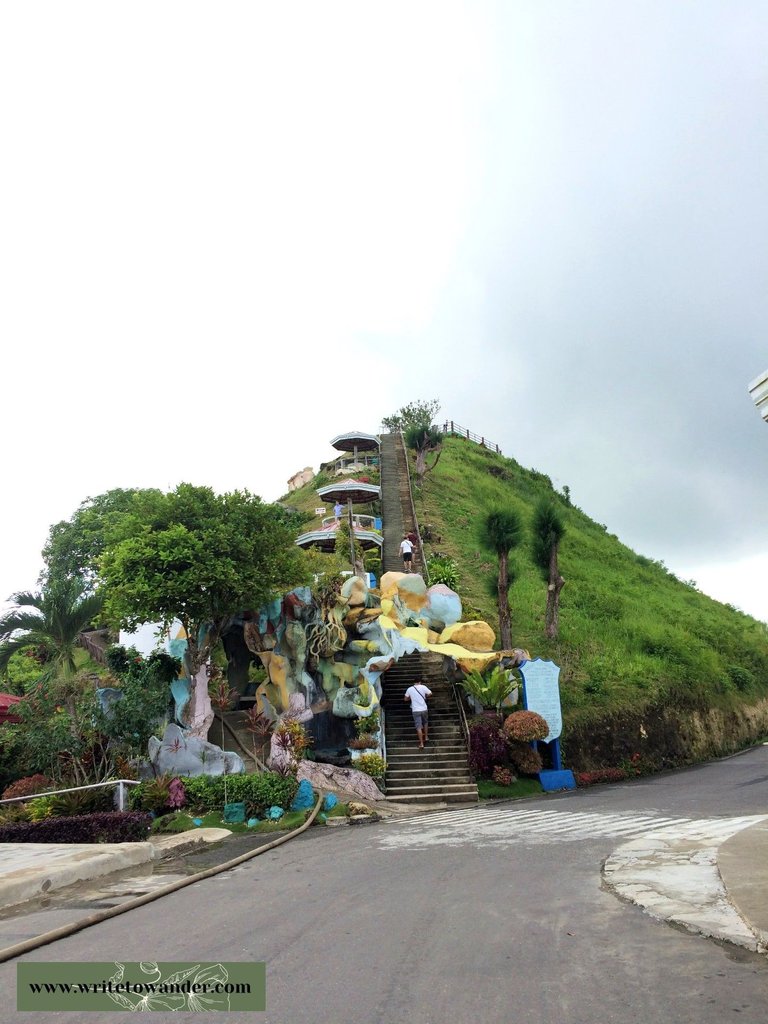 You have to climb here, dear traveller, in order to get to the Peak. 😚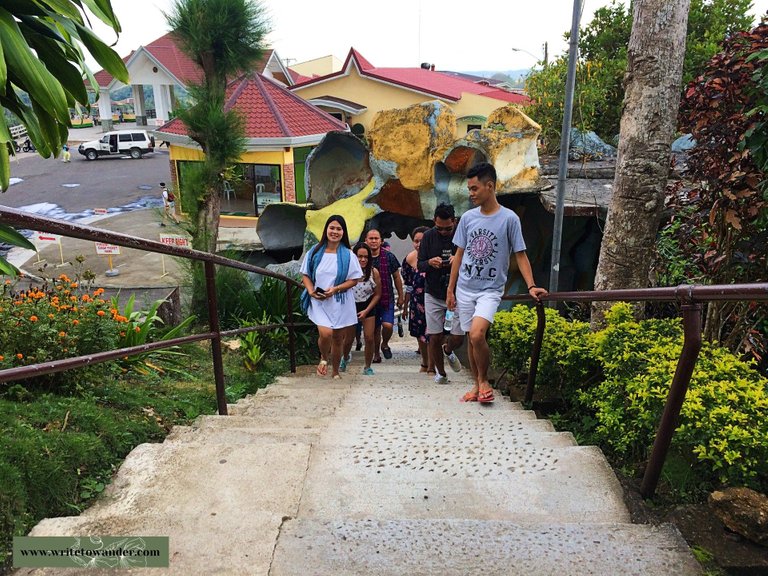 I took a quick photo of my workmates as they walked the staircase. 😁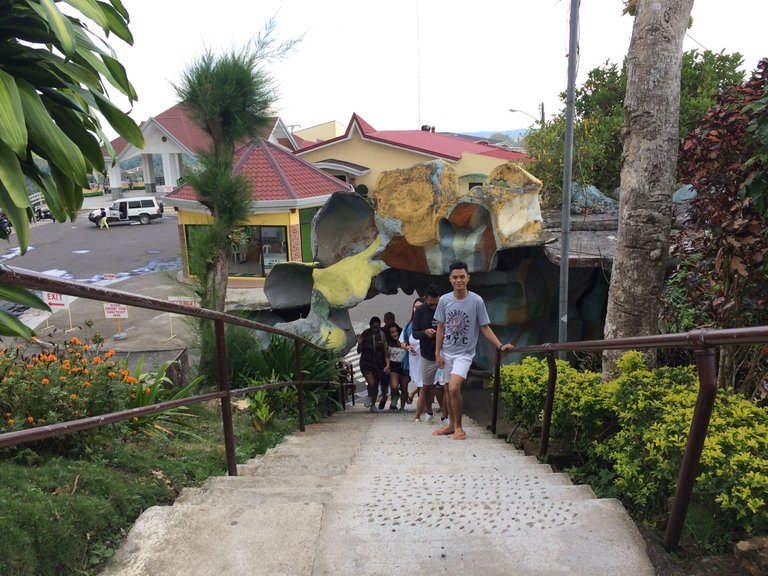 I was the first one who took the stairs so I had time to spare to take a photo of 'em. 😅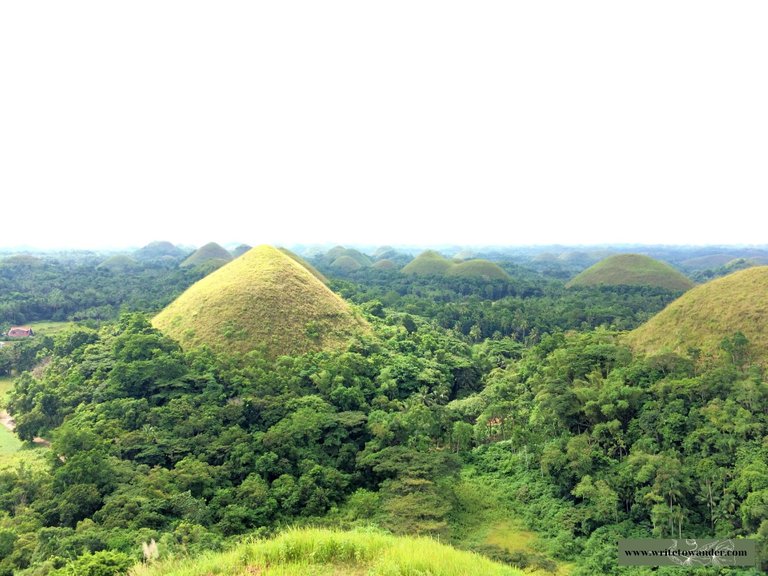 THE ISLAND'S FAMOUS CHOCOLATE HILLS! I won't post a lot of photos of the hills because I already did that during the Bohol Part 1 blog post as I mentioned earlier. 😘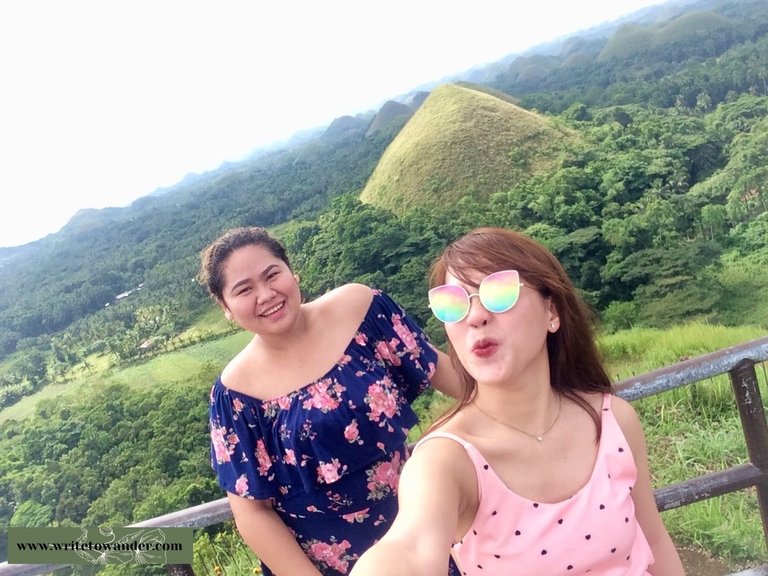 A photo with Charlyn, one of my closest workmate-turned-friends 💞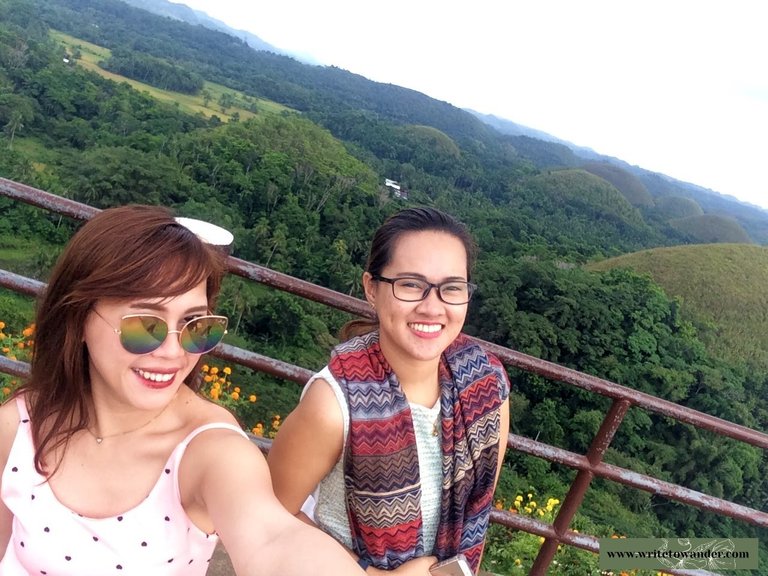 Smiling with Miss Jazzy, my mentor/friend/ate and sometimes counsellor 💕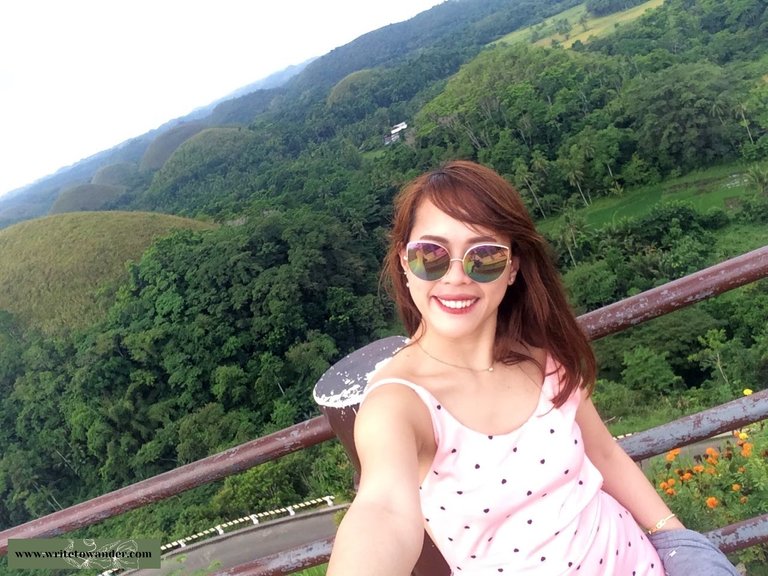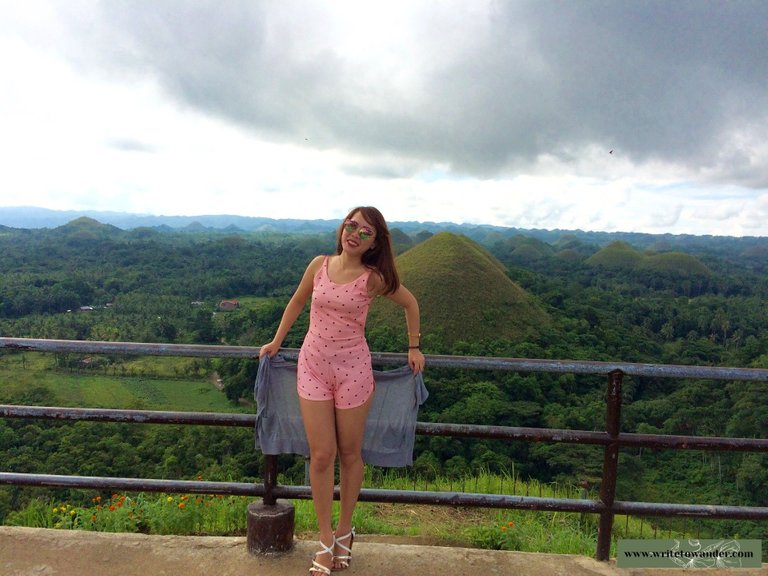 ---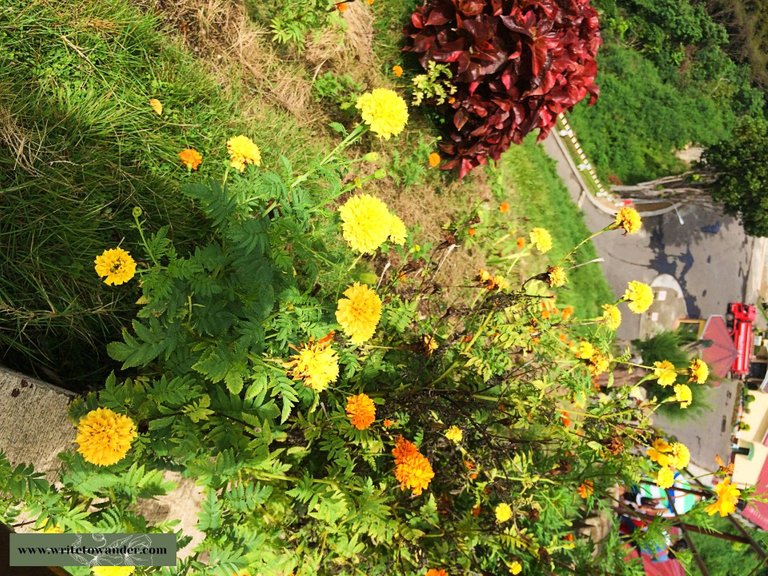 These cuties were everywhere in the area so I was not able to resist taking a photo of these beauties. 🌻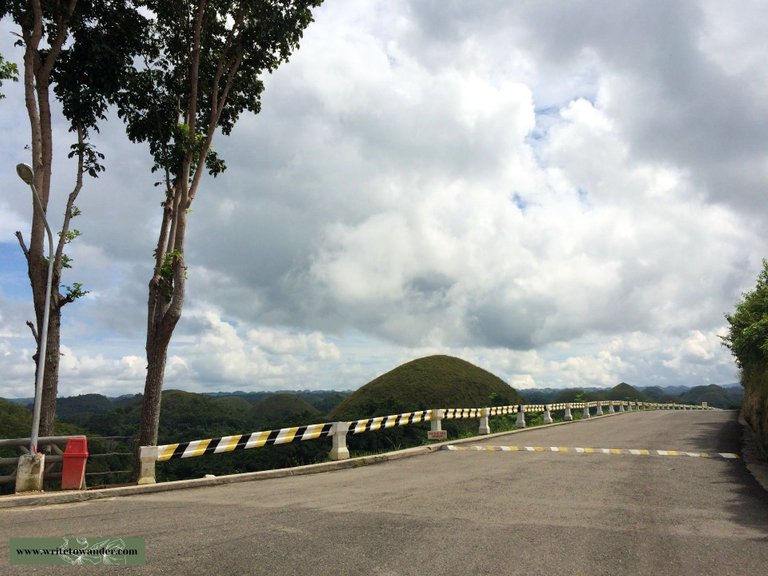 So, that concludes our short tour in our first stop of the trip. 🤗 What I enjoyed the most was the view of the mountain resort and the smiles and laughs my workmates and I shared as we soaked in the beauty of the Chocolate Hills and the sweet provincial air.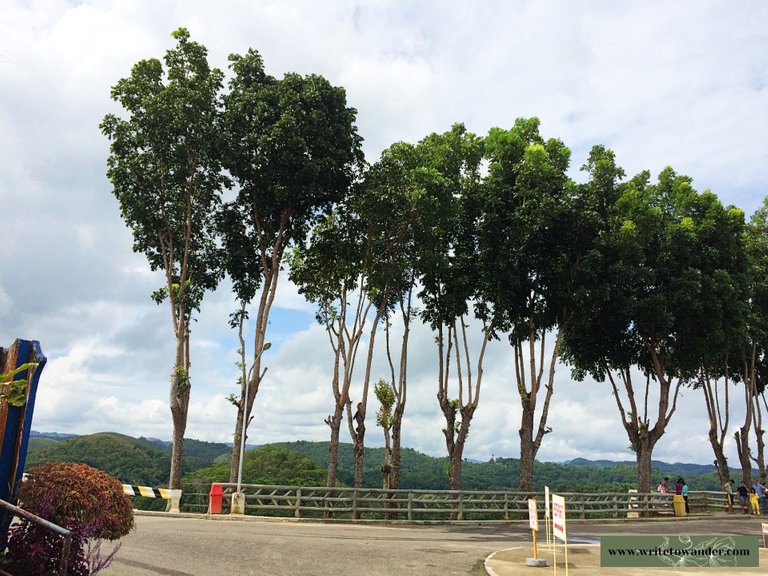 Look at all its beauty. Aahh. Such peace... 💚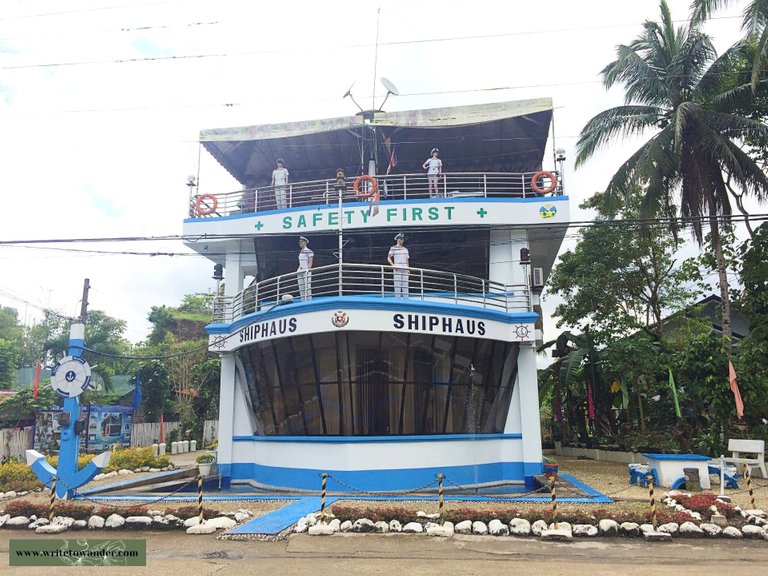 Before we reached our second stop, our van stopped and showed us the once-Trending sightseeing place: the Shiphaus. This house was pretty famous for a while because of its unique concept--a house shaped like a ship. ⚓️
---
Butterfly Sanctuary: Simply Butterflies Conservation Center
Second Stop
---
Let's get to our second destination of the virtual tour, dear Hive-travellers! 💃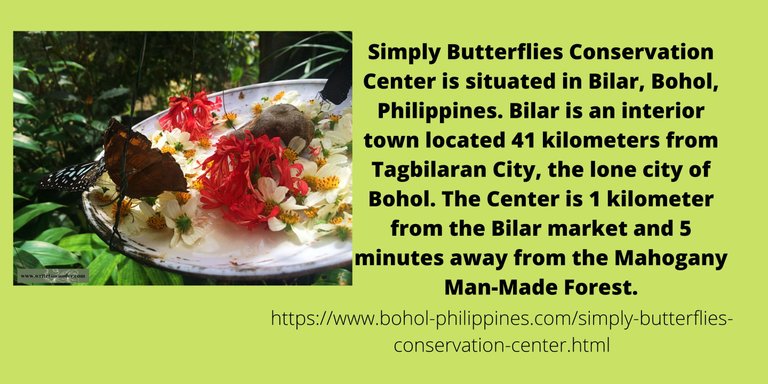 Location of the place👆 For more information, you may go to their official website here.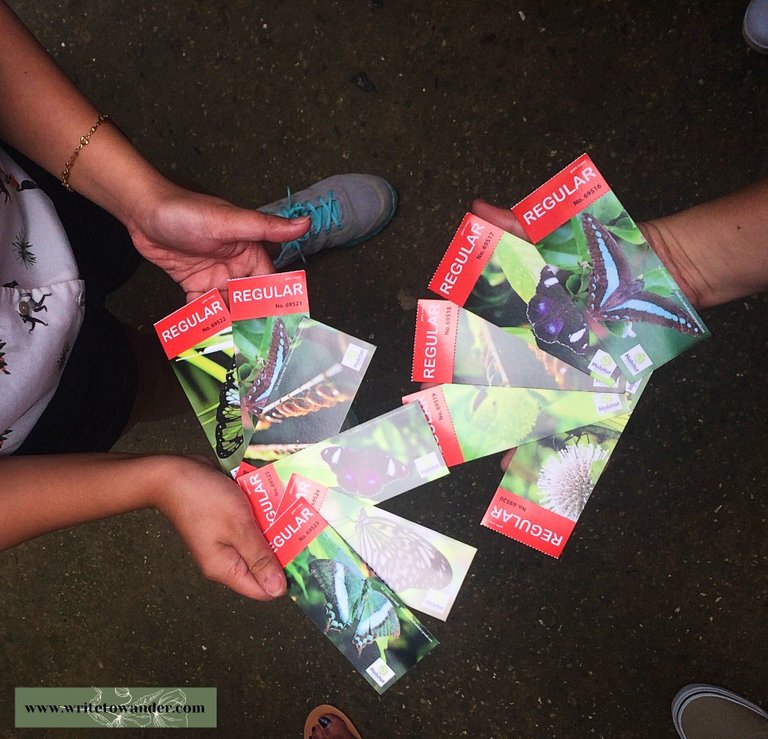 Flexin' the tickets of the place and getting reading to be amazed😅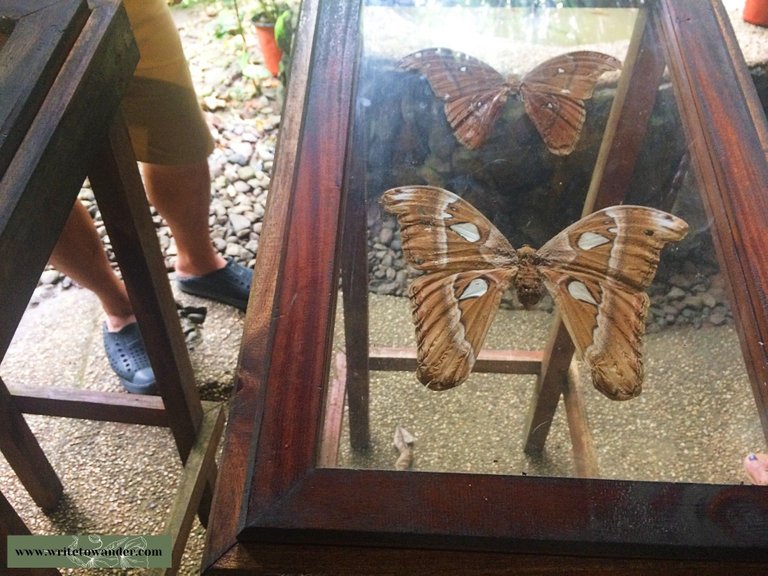 beatiful winged creatures 🦋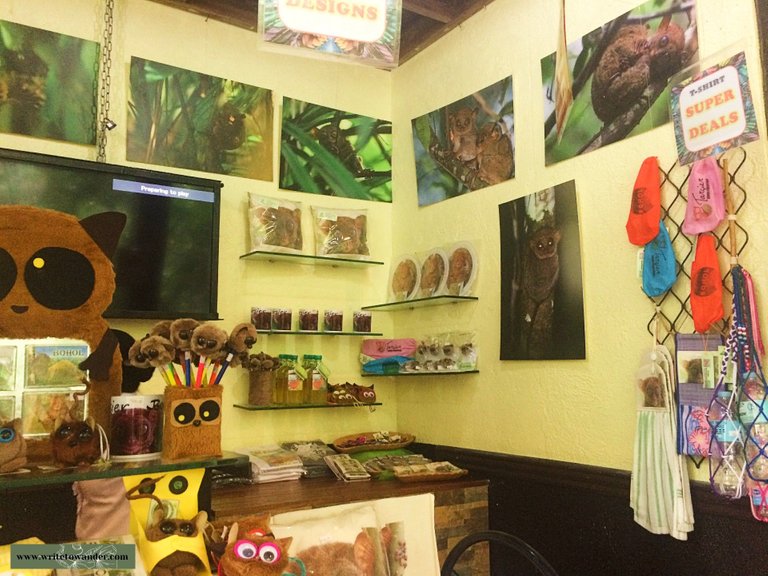 Some "tourist" things you might want to buy 😁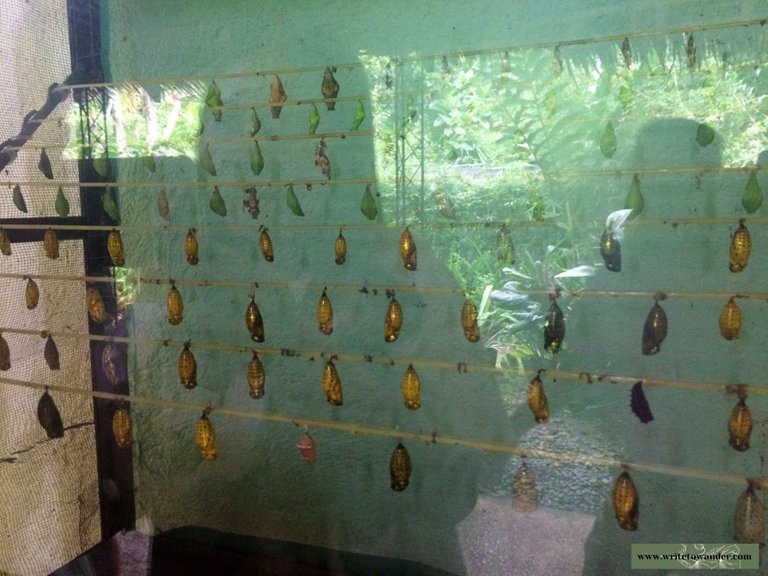 where all magic is happening inside 💫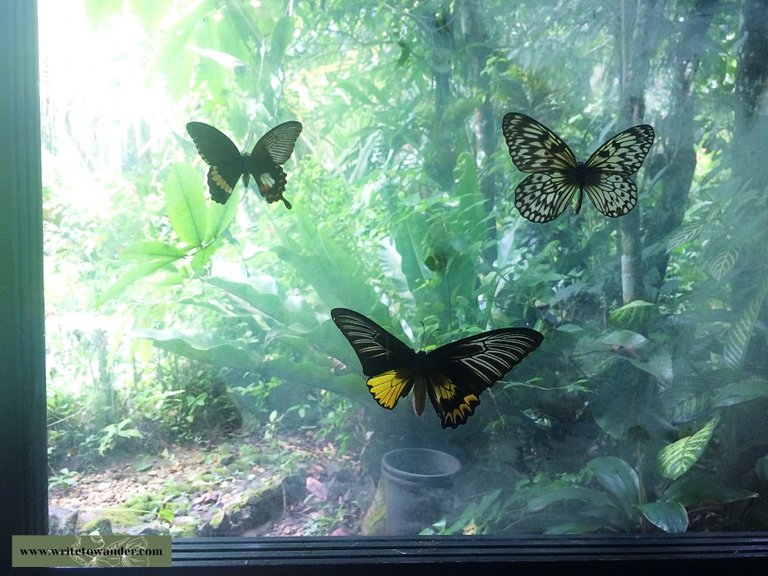 ready to fly💞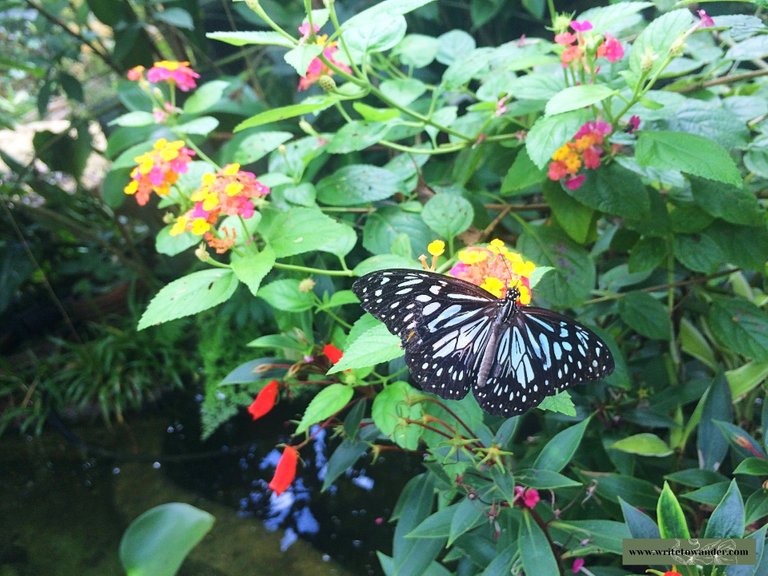 carefree in her home 💜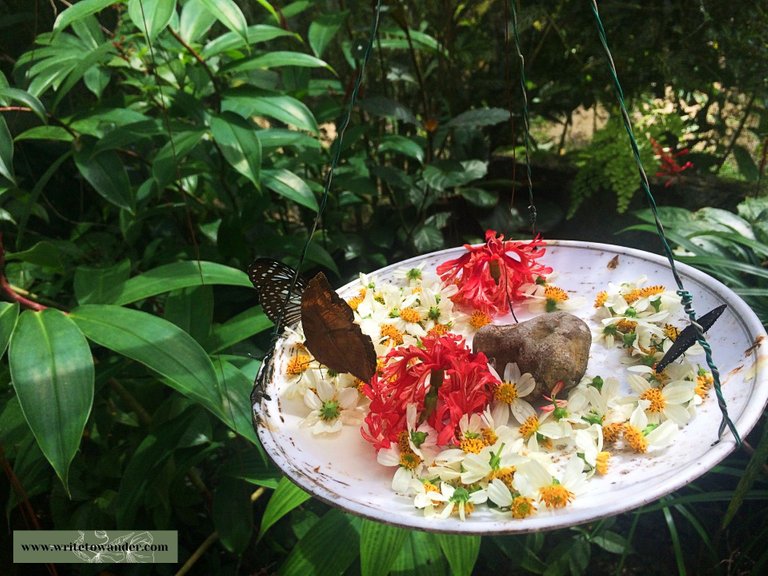 Three cuties are resting in their magical floral abode. 🌼🌺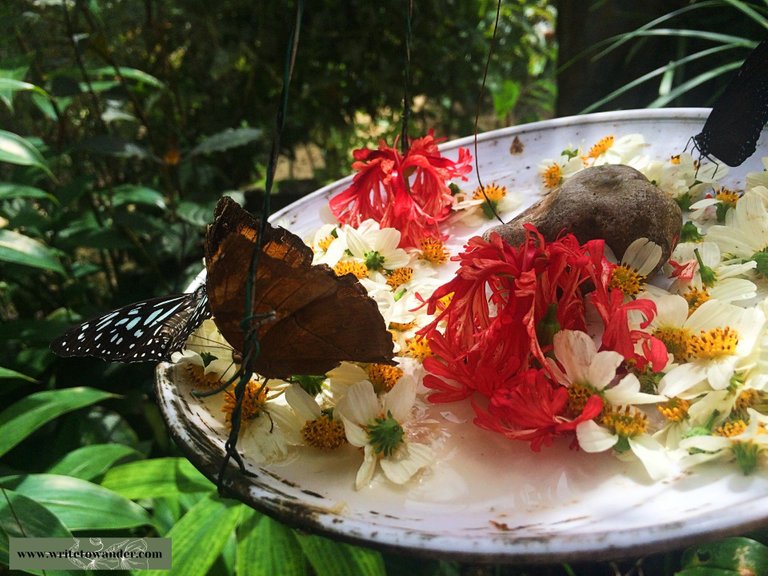 🌼🌺here is a closer shot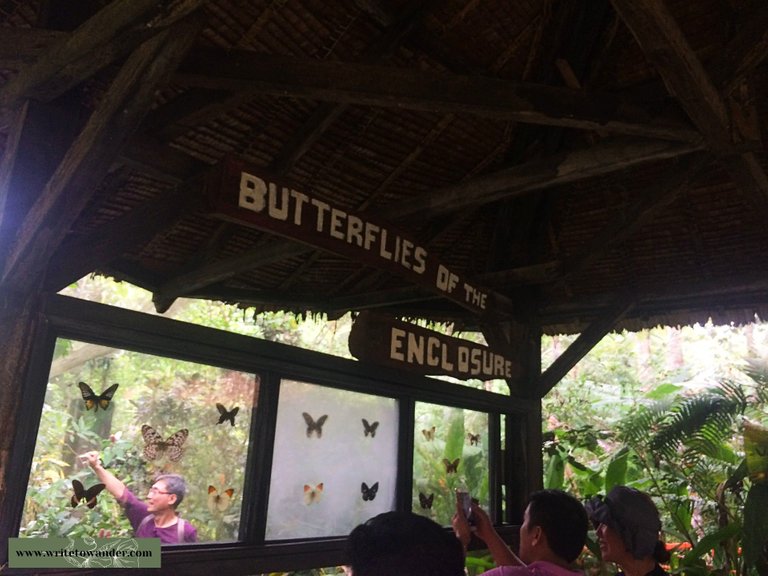 Butterflies of the Enclosure🦋🦋🦋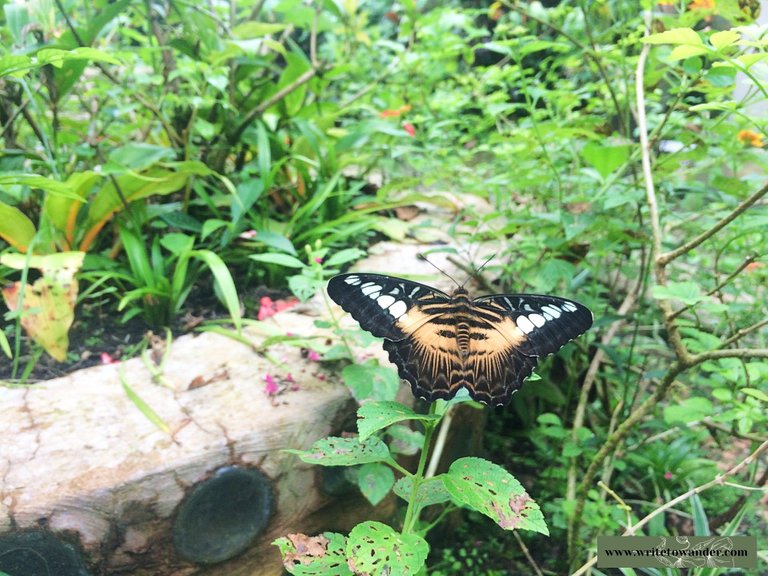 she's enjoying her solitude 🖤


As you explore the place, you would find a lot of plants, trees and a variety of multi-coloured flowers everywhere. 💚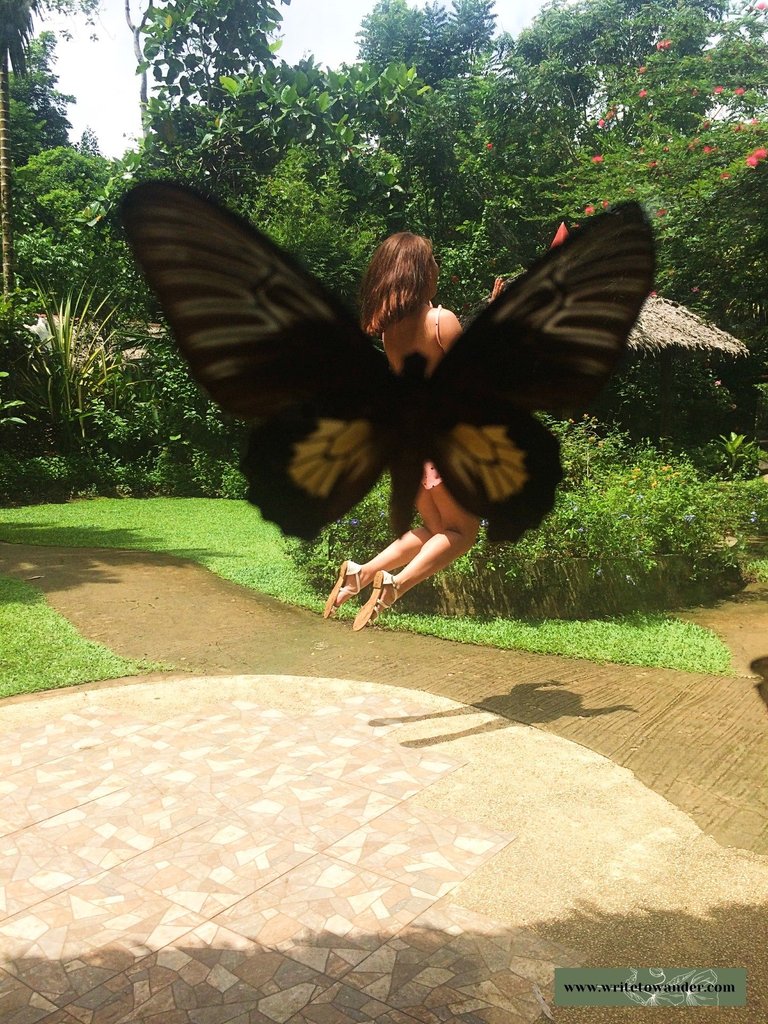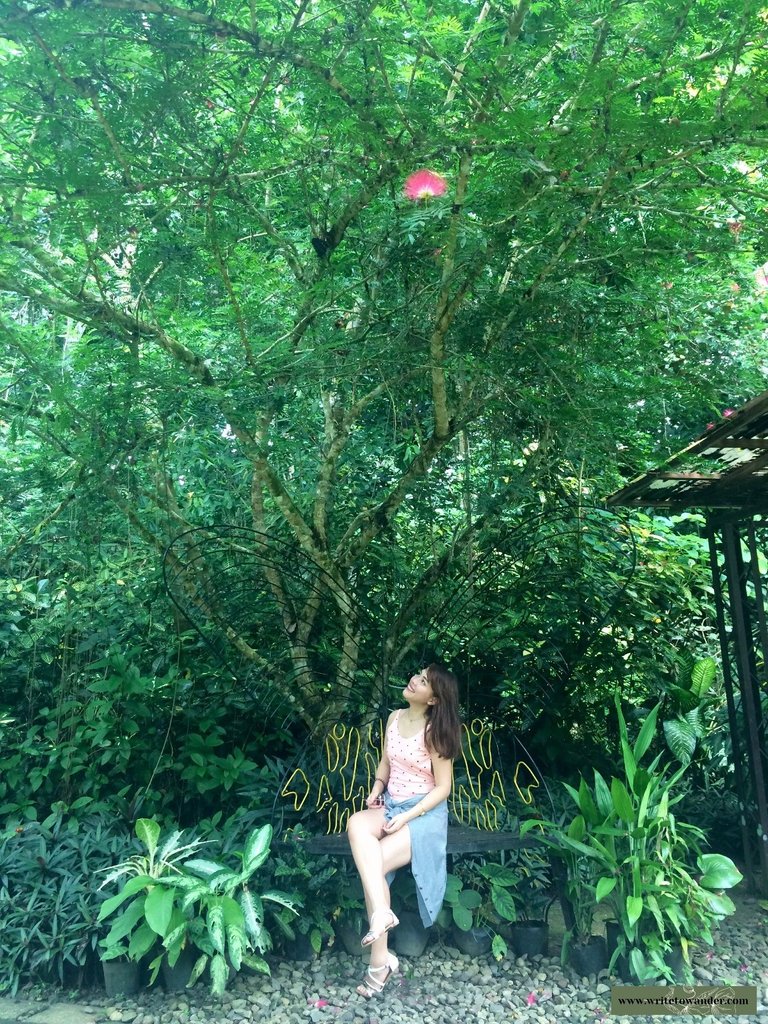 ---
Some tourist-y photos, ofc. 😅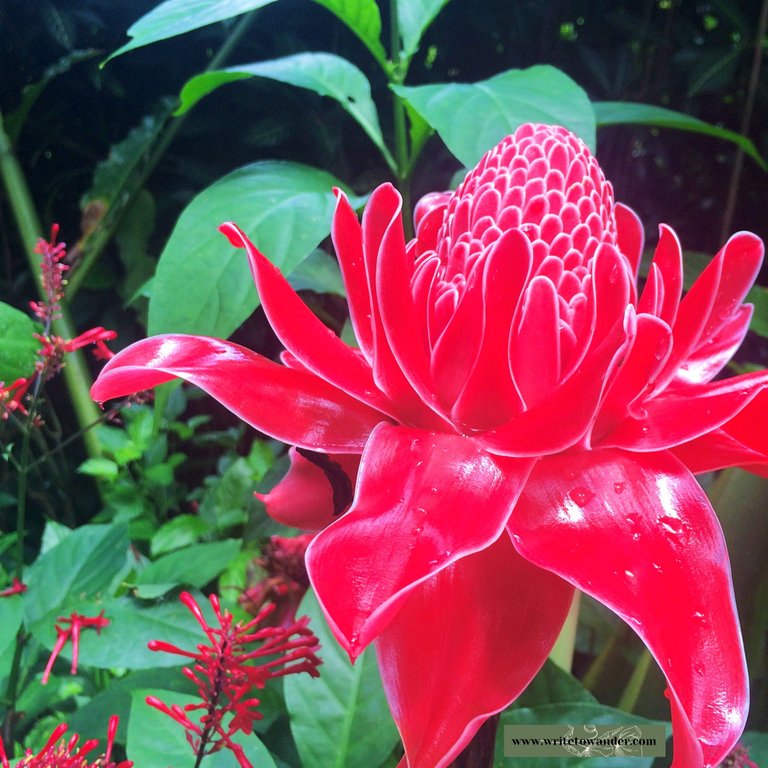 This one caught my attention so this gets a special place in this post. 💗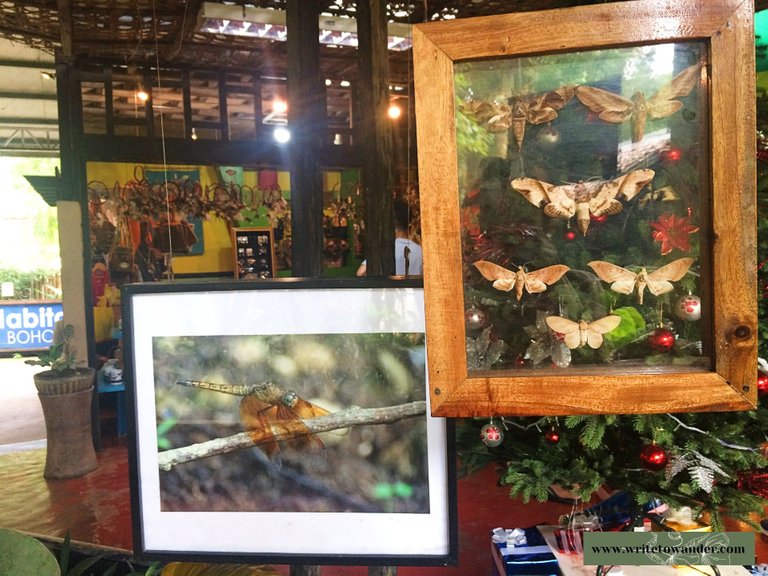 More photos...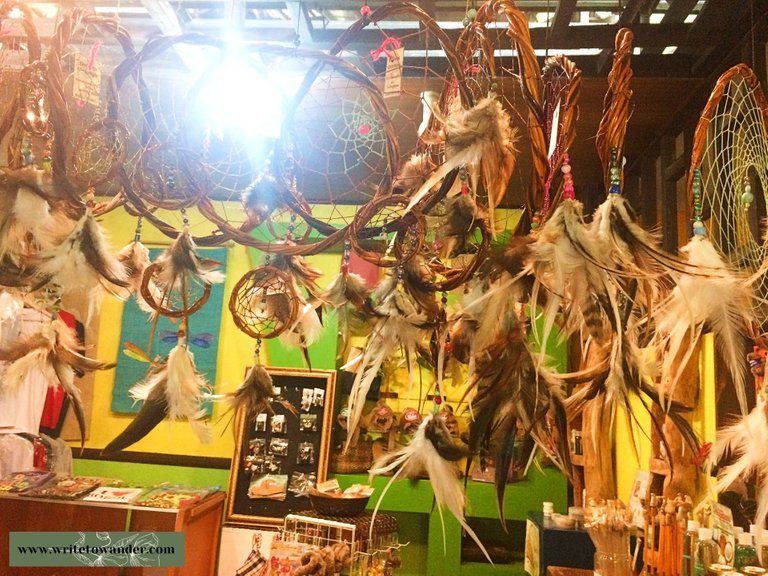 They were also selling dream catchers made by the locals.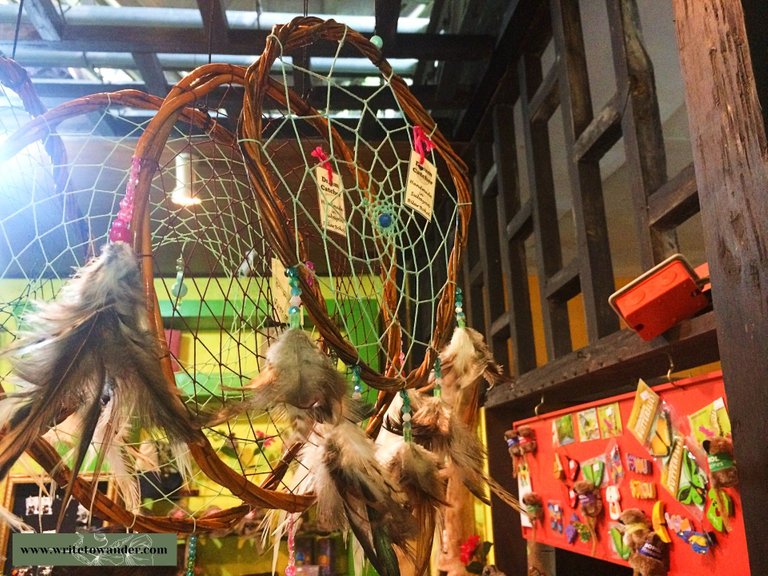 These are remarkably big dream catchers, don't you think?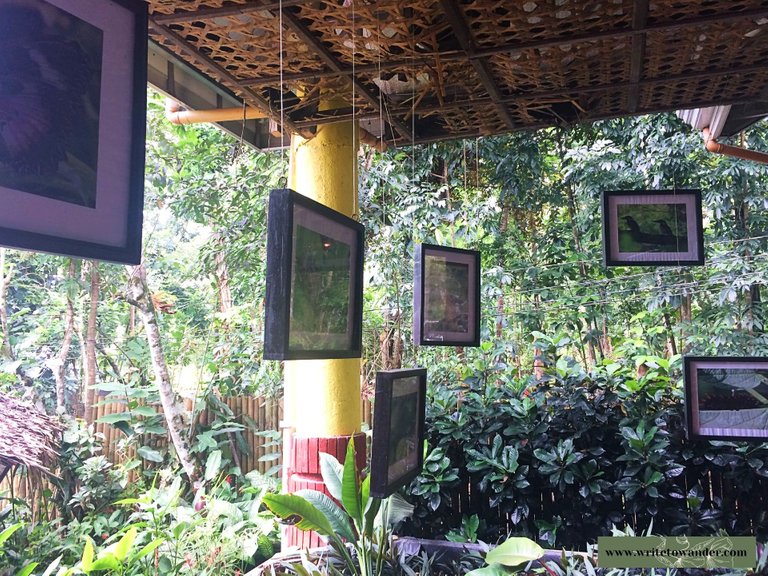 Some photo frames for the tourists to see.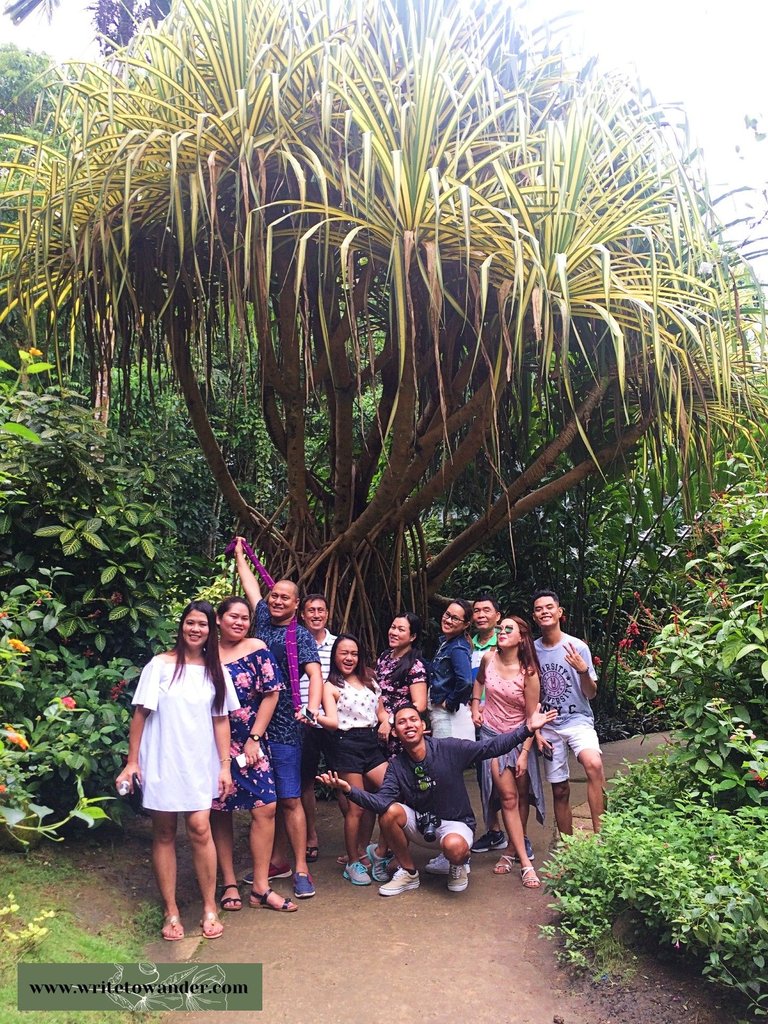 We did not miss out on having our group photo taken! 😁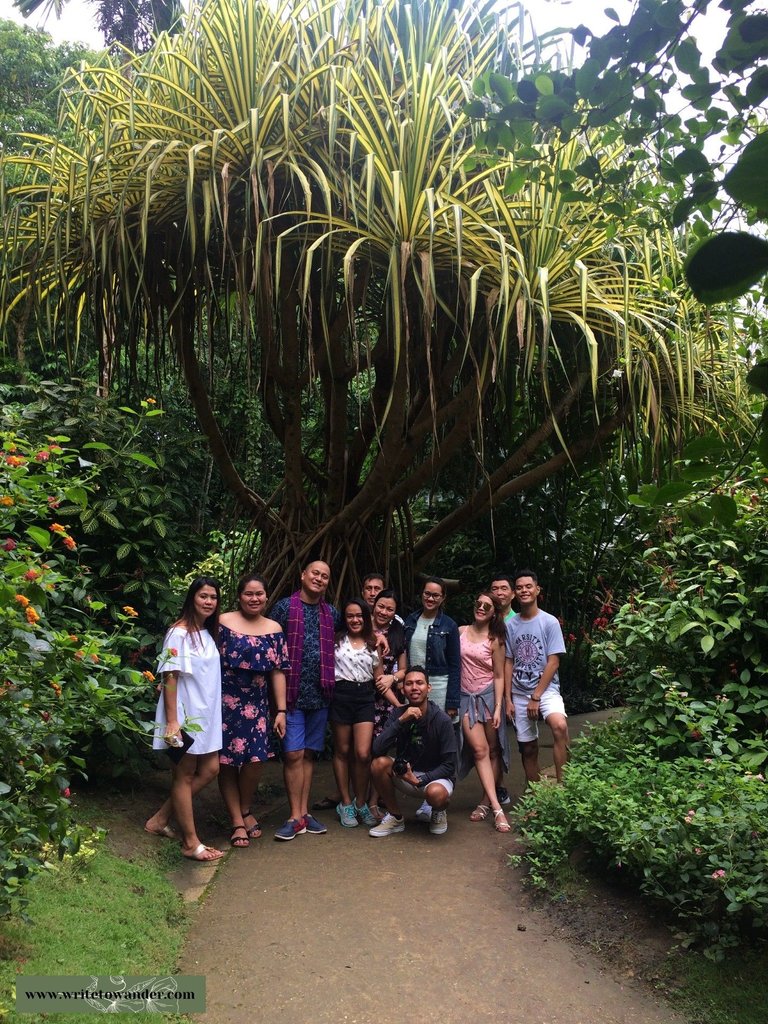 All smiles from the happy crew. We loved exploring the butterfly sanctuary. 💓
---
Man-made Forest
Third Stop
---
Are you ready to be enchanted, dear traveller? 😘 Oh good, that's great to hear! For our next stop, we'll virtually have a short tour of Bohol's popular man-made forest. 🌴🌳 Also, here's where we ate our lunch. Fancy, right?💚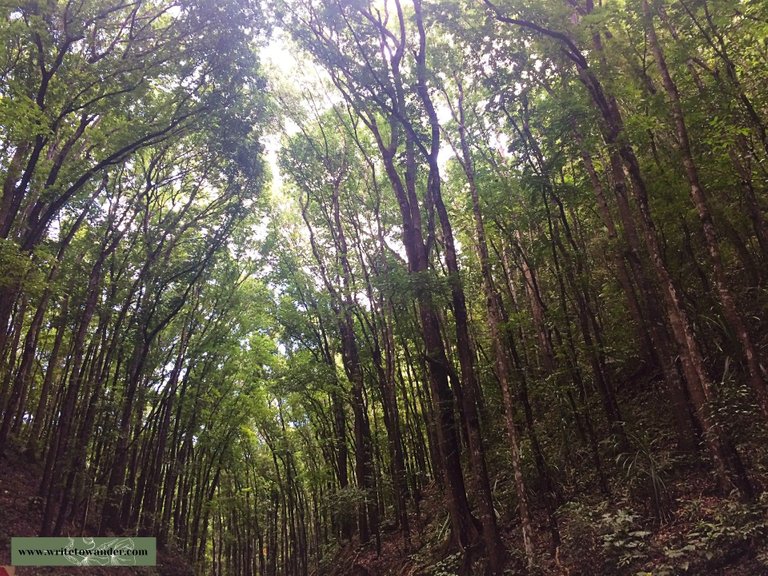 This photo makes the trees look creepy and unending, don't you think?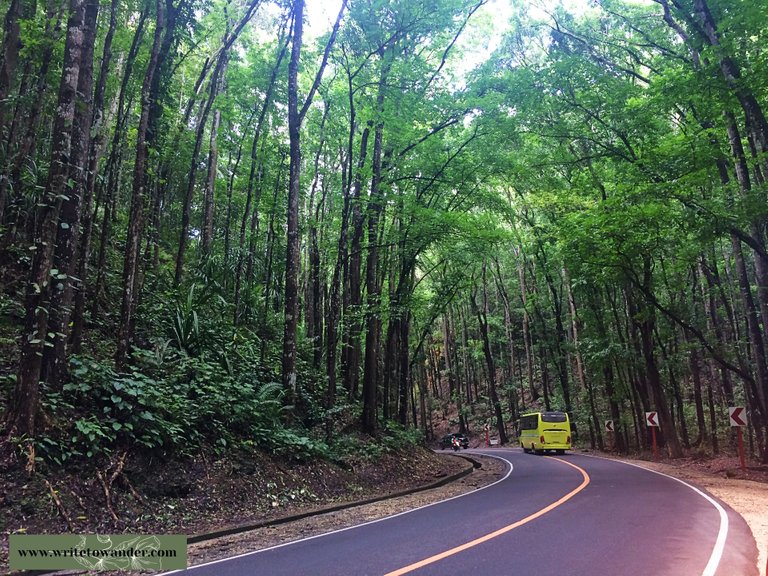 This picture is inviting and shows healthy and green trees.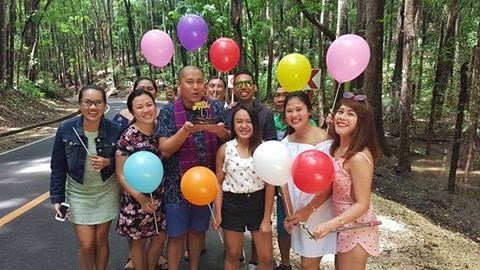 We surprised Sir James with balloons and cake here, yay!🥰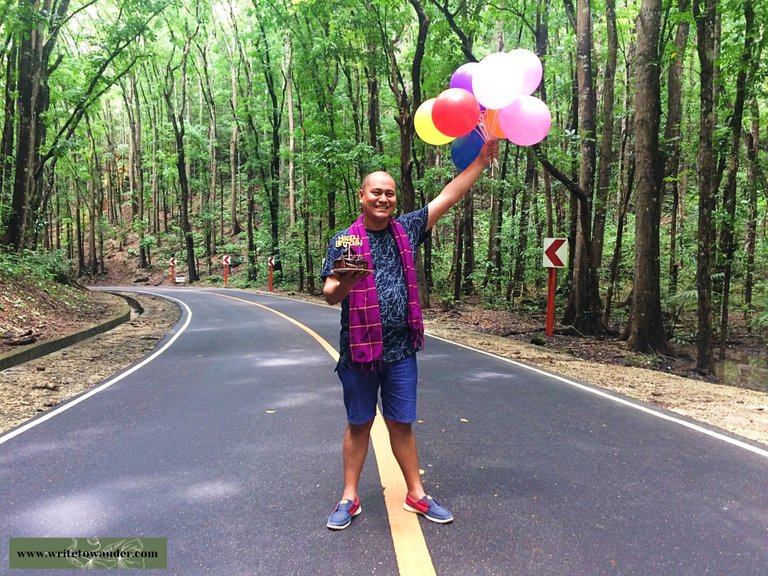 The birthday celebrant posing with balloons and cake. HBD, Sir J!🎉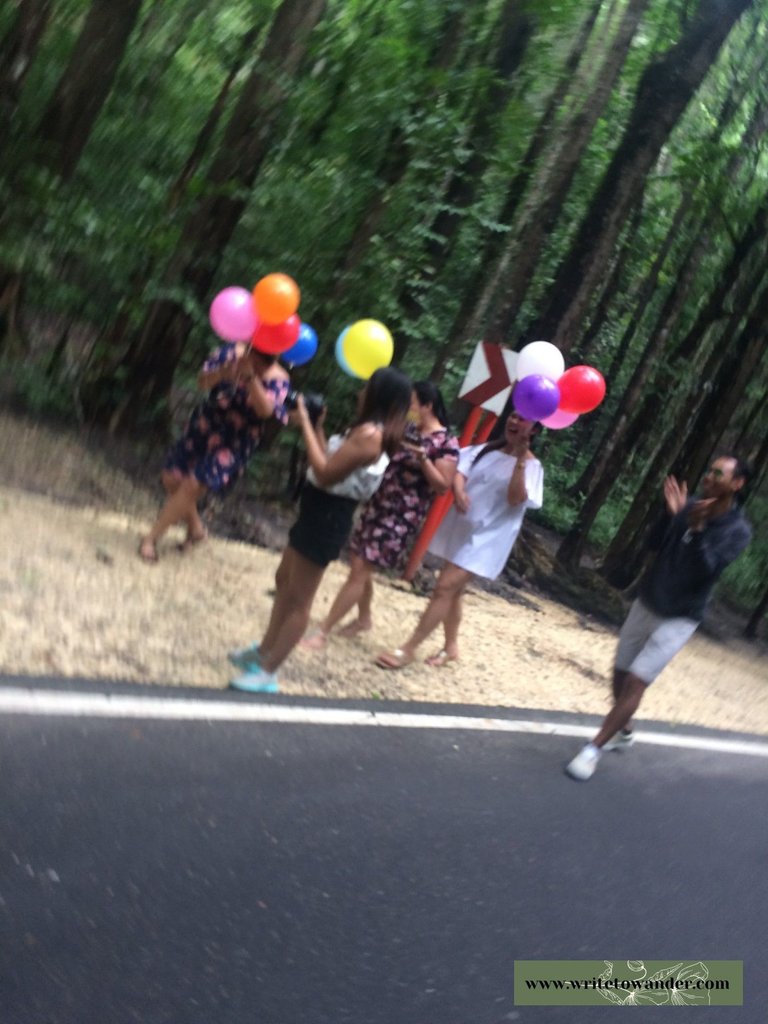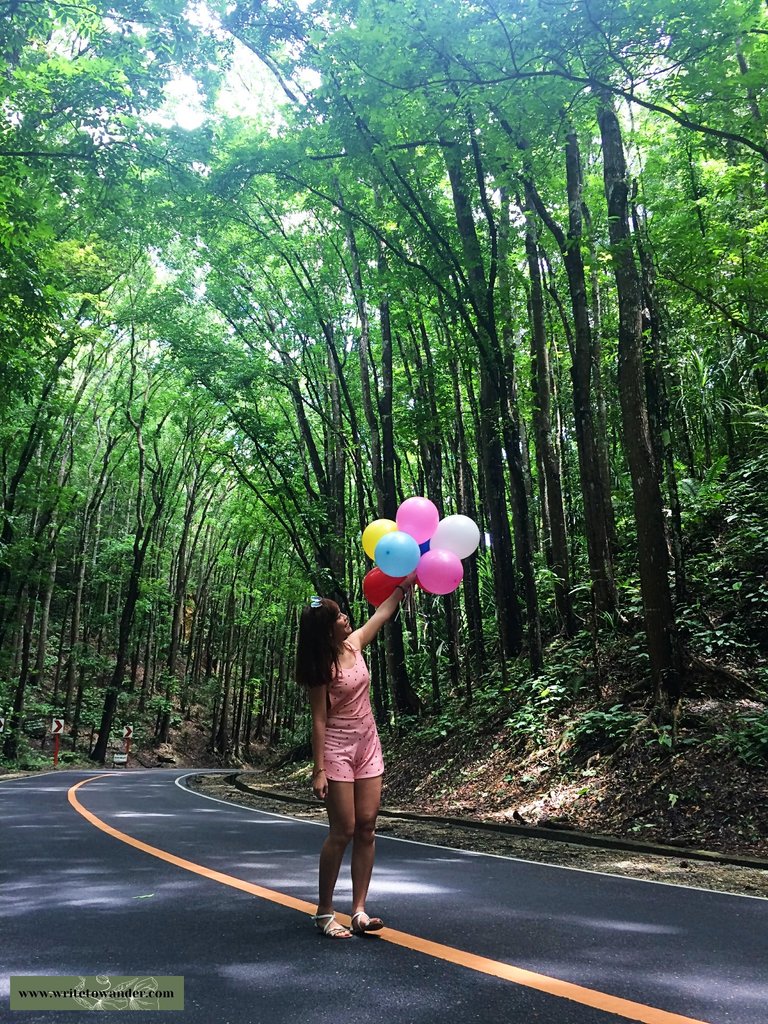 ---
LEFT: I took a photo of my workmates as we all broke out in the Happy Birthday song which made Sir J so surpised as he had no idea.
RIGHT: I also wanted to pose with balloons as the rest of the gang started to pose as well lol.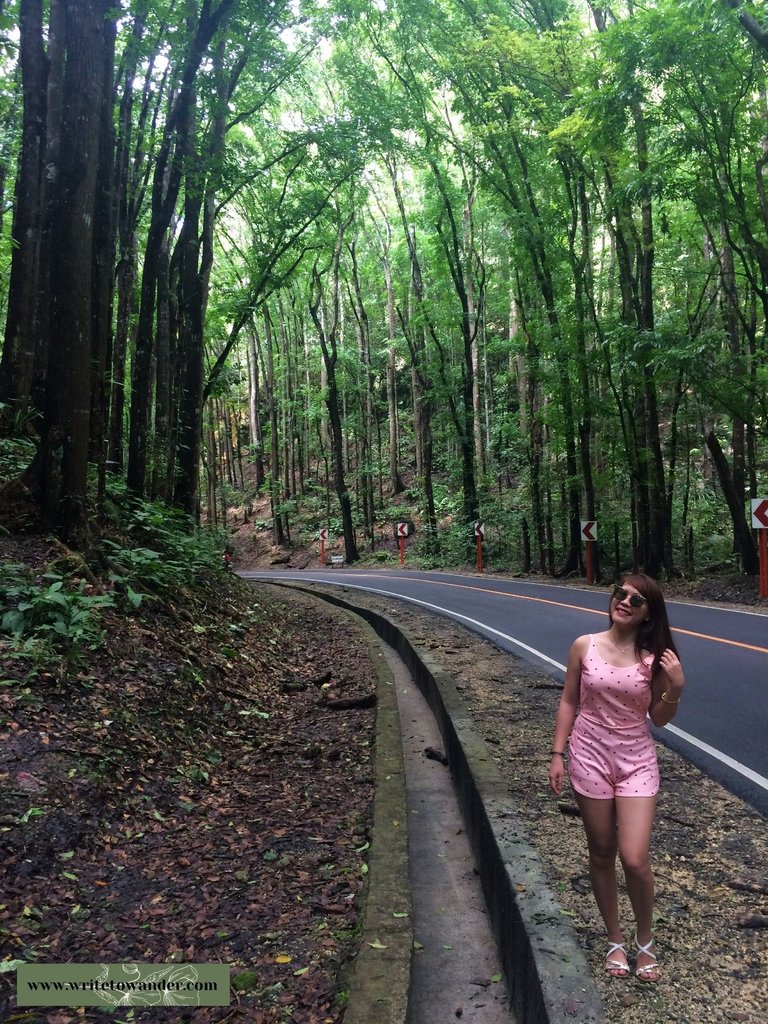 I already posted a few photos of the man-made forest in the Bohol Part 1 bit, so I am not going to post more here, so as to leave much space for other photos and places I am yet to show. 😁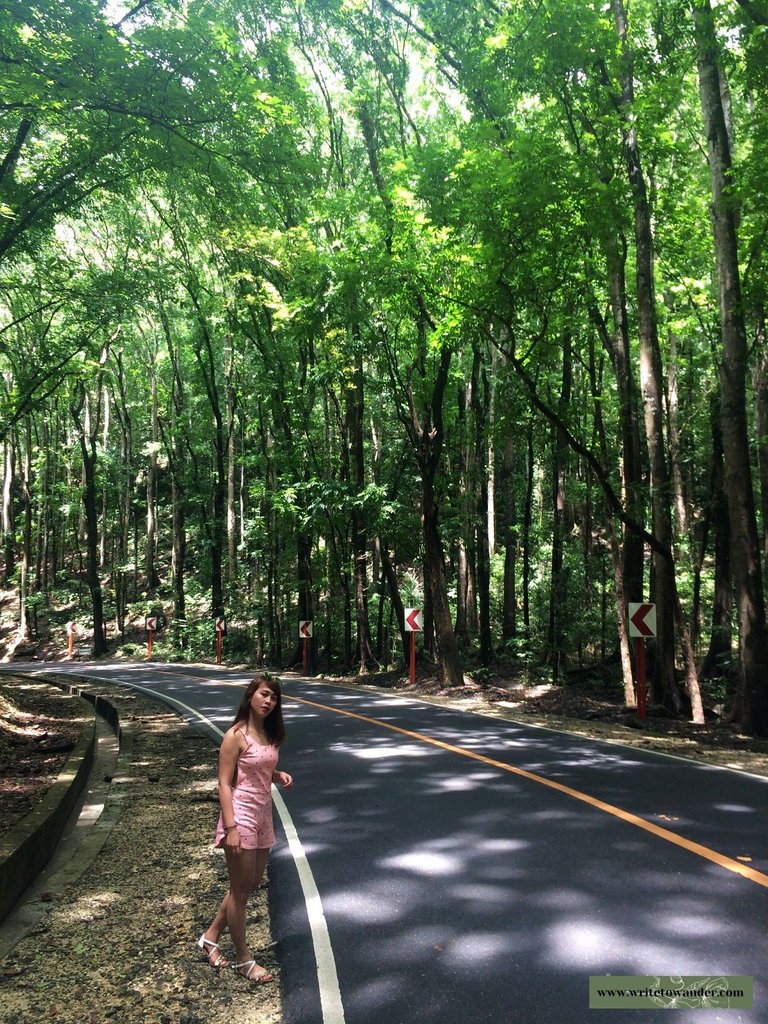 'Til next time.
---
Sipatan Twin Hanging Bridge and Mini Zoo
Fourth Stop
---
Are you ready to try something fun?! Brace yourself for an adventure! See that bridge made entirely of bamboo and some woods? You have to cross that, and make sure not to drop yourself onto the river below. Do you think you can handle that? 😘
I do not have a fear of heights but I have a slight fear of falling off and a legit fear of drowning. My heart was racing when I put one foot after the other, walking on the very swing-y hanging bridge, as I laughed along with my workmates to not mind my nervous heart. My mind was saying, "please Lord make me cross the bridge from start to finish, without falling off, please".😅
IT WAS MY FIRST TIME TO TRY CROSSING THE EXCITING HANGING BRIDGE!!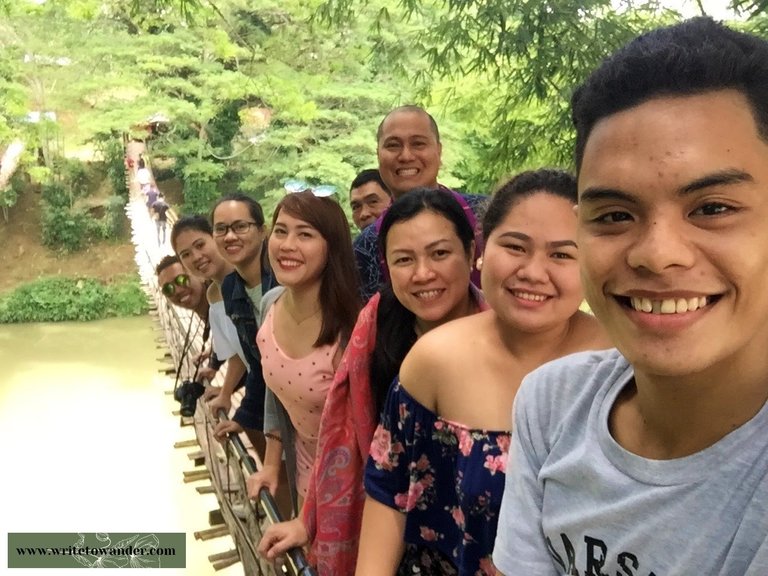 A group selfie before crossing the bridge!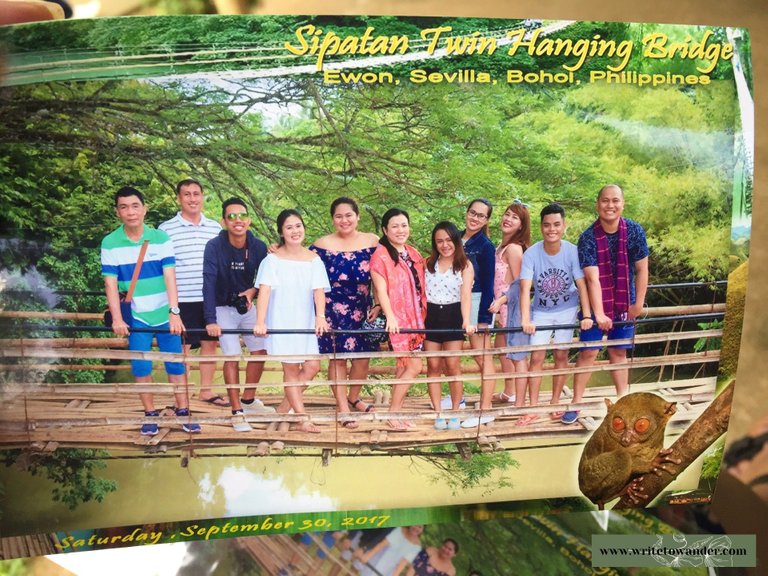 A picture of a picture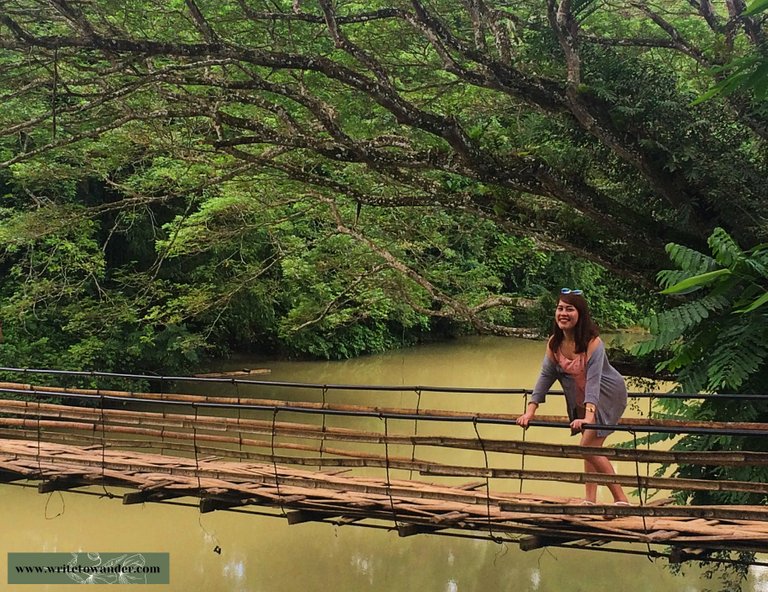 All smiles because after all, the bridge was strong enough, for sure it won't break and make all the people fall to the river lol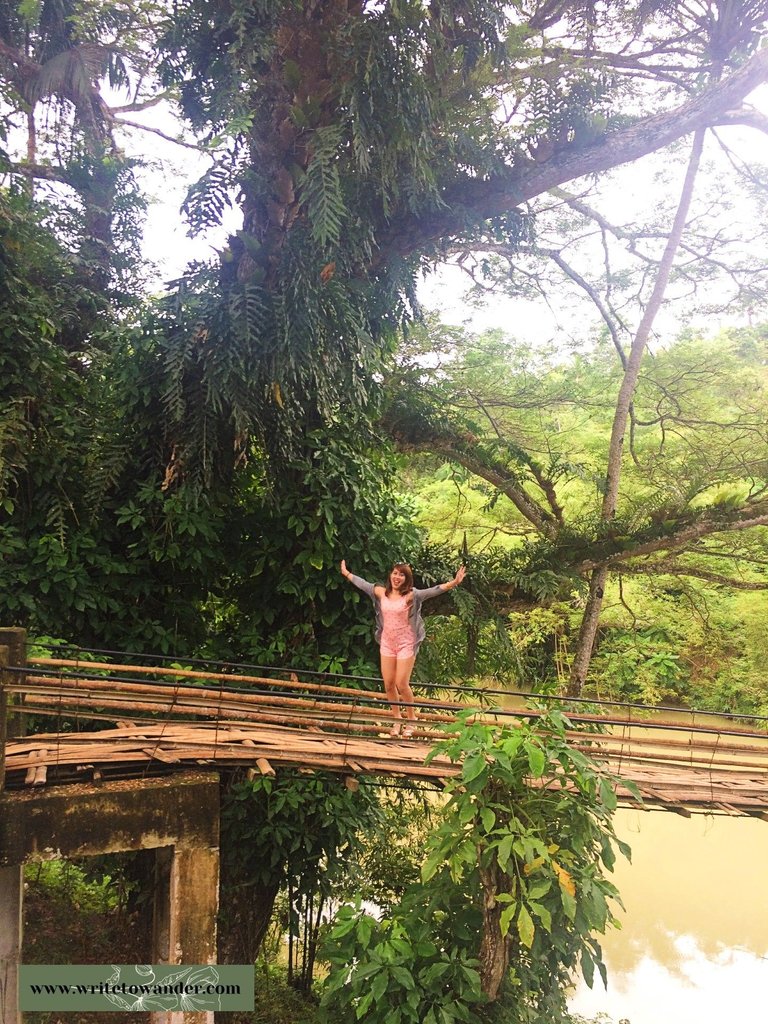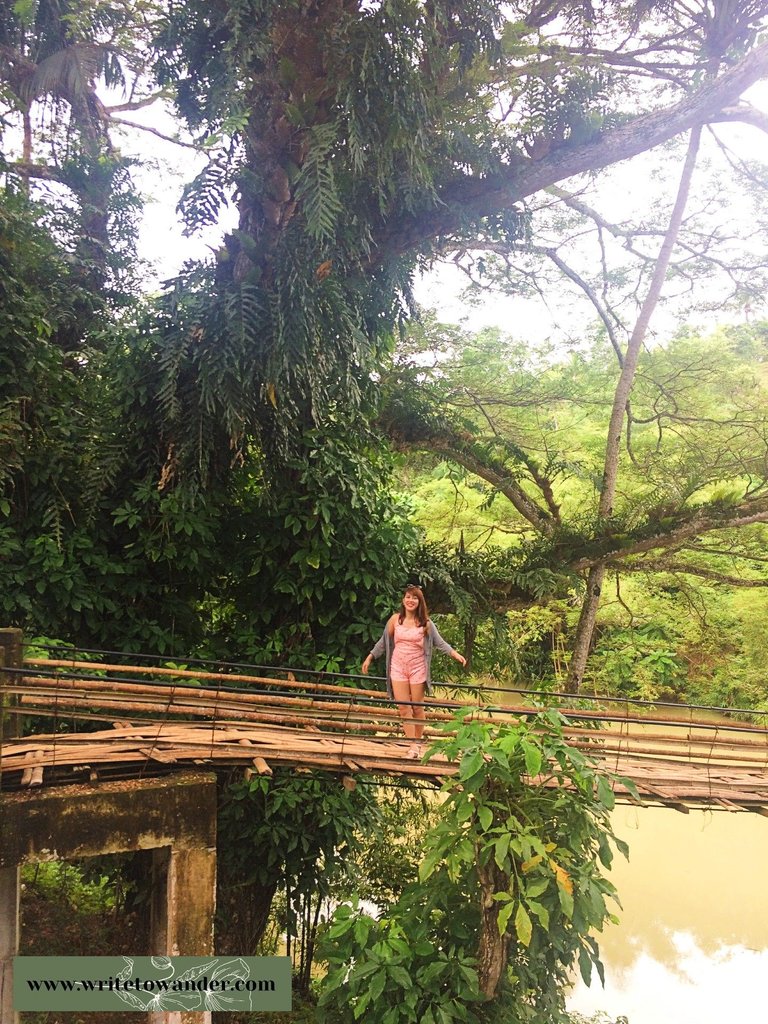 ---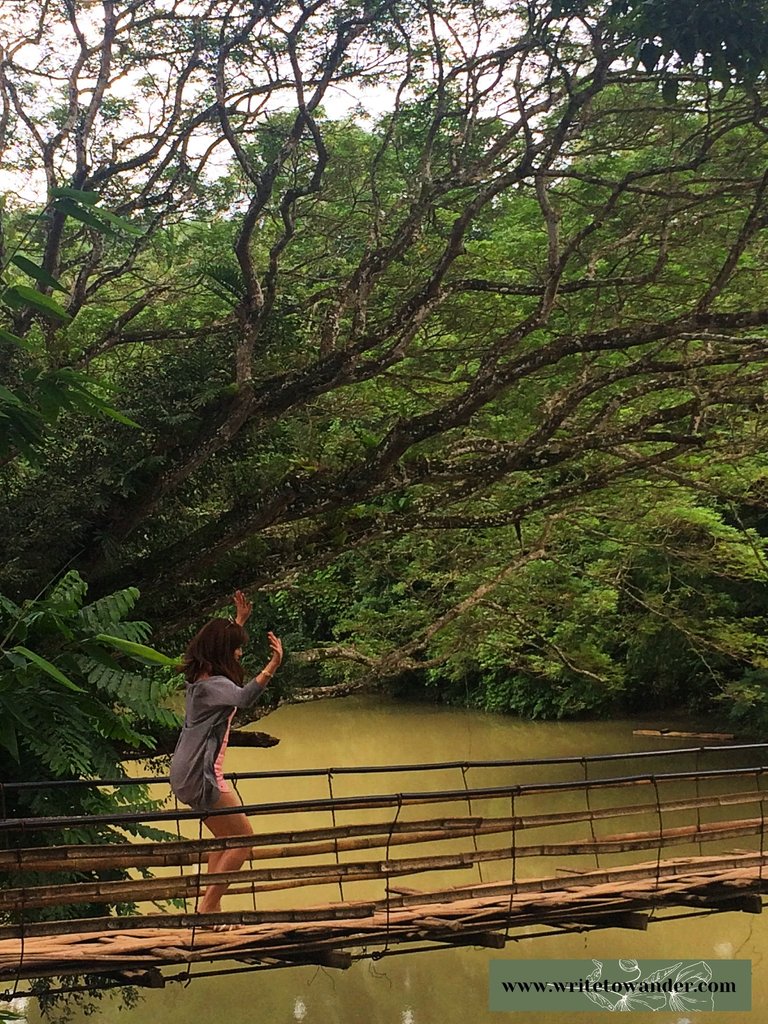 I even jumped, to test if it was strong enough haha😅

Some animals in the Mini-Zoo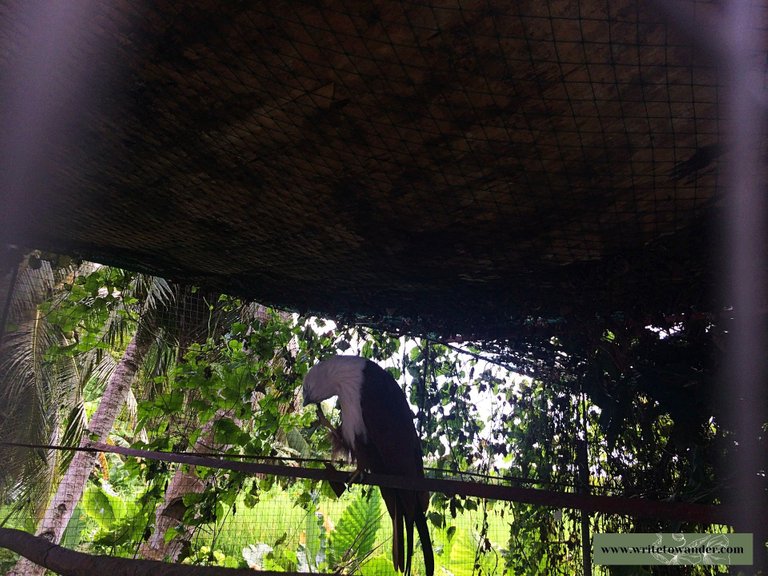 This bird apparently lives alone.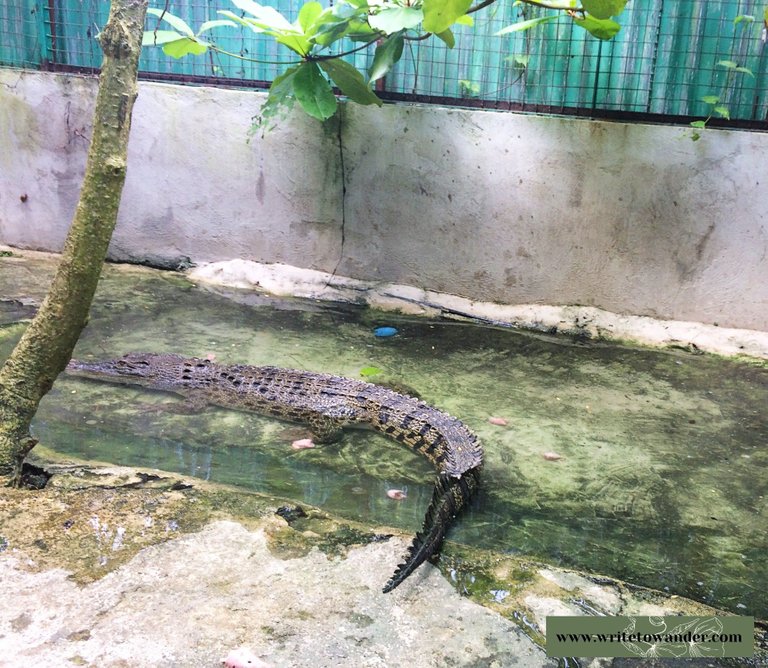 The croc is literally chillin' in his home sweet home.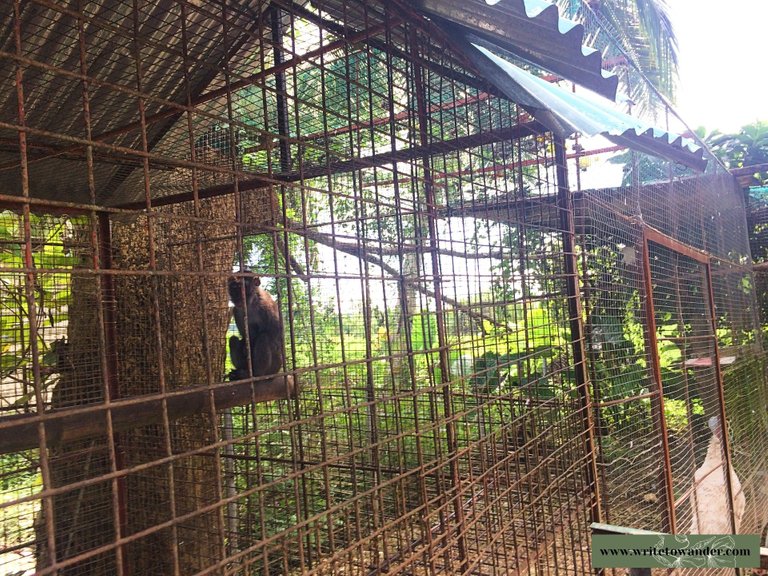 This monkey is so mysterious.
---
Blood Compact Shrine and Baclayon Church
Fifth Stop
---
What is a trip without a bit of history, eh? For our next stop, let's visit a church and the all-popular Bohol blood compact shrine.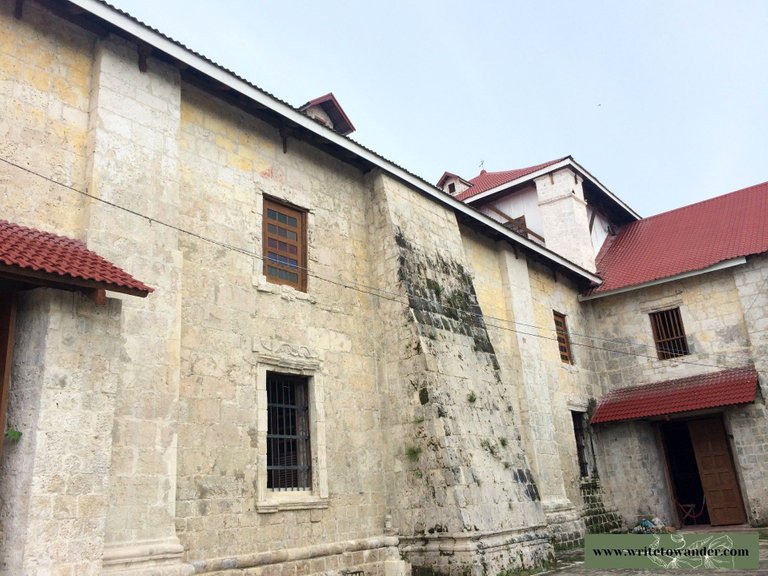 The Baclayon Church is made entirely of coral stones, explaining the whitewashed colours of its wall and the large buttresses supporting the now fragile walls as mentioned in transitpinas.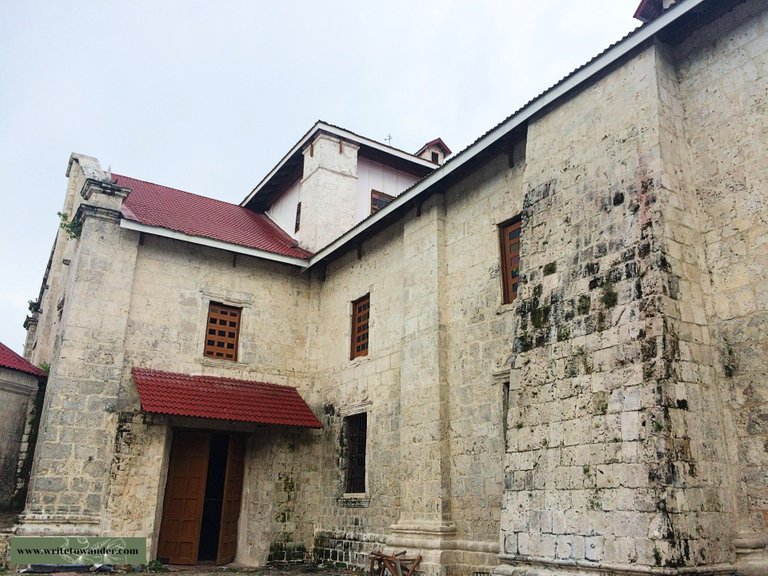 It was my very first time visiting the church. I felt humbled to be inside a place with so much history because I feel so small and insignificant compared to this building that has seen and survived countless wars.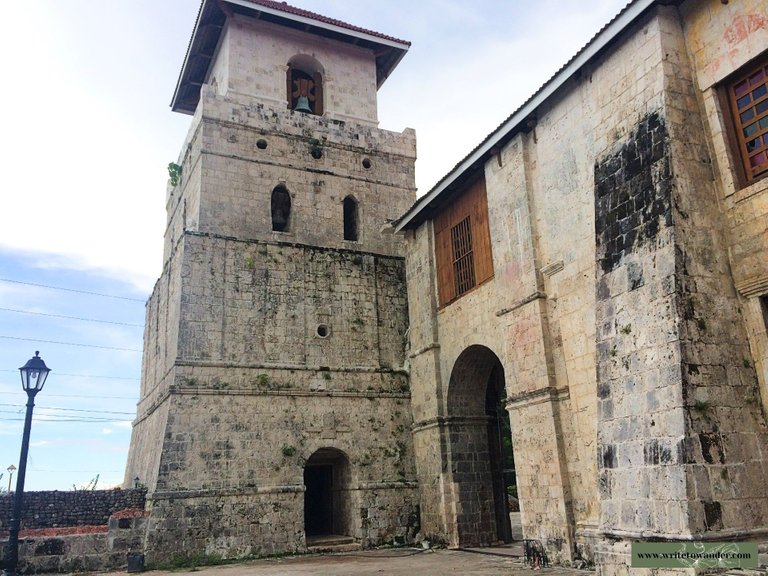 Would you just look at that and marvel at its beauty? After all these years, the building still stands tall and proud.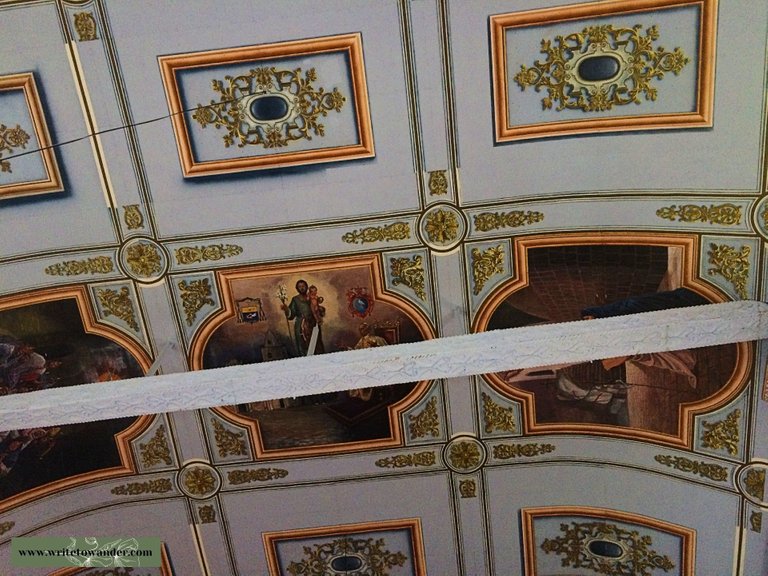 These are the details of the ceiling.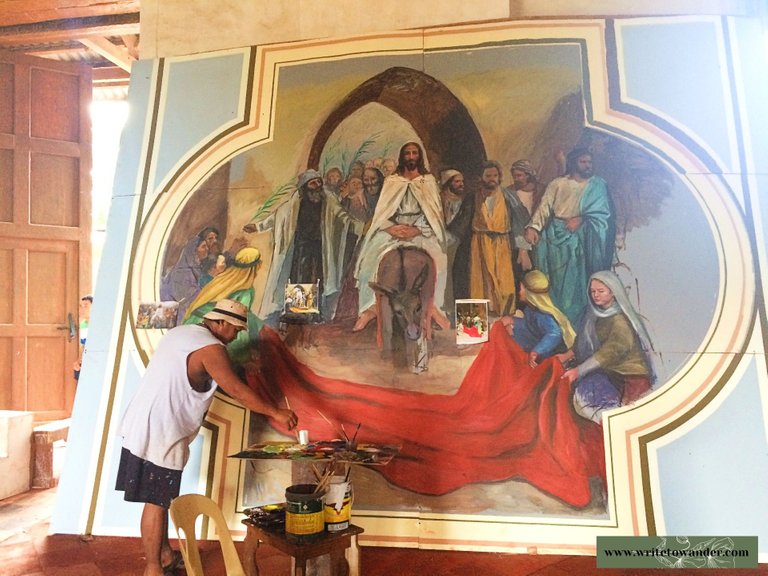 A local was painting when we went inside the church. In fact, there were no masses held at this point because the people were busy reconstructing the church as it got destroyed by the powerful earthquake that hit Bohol a year prior to our visit.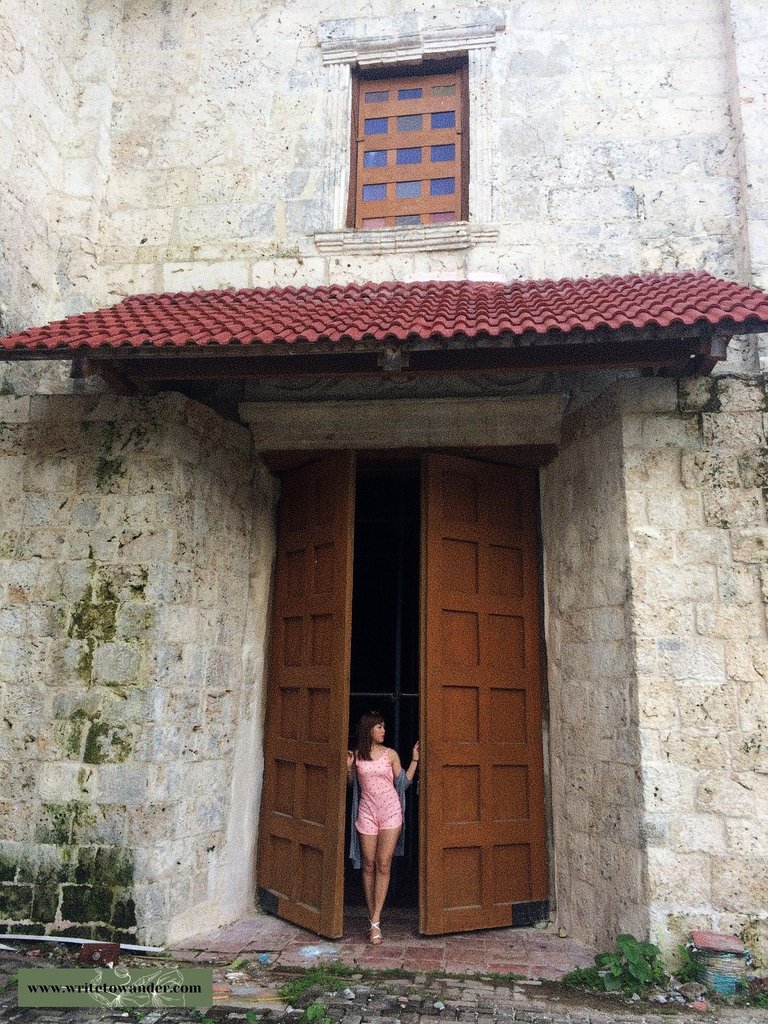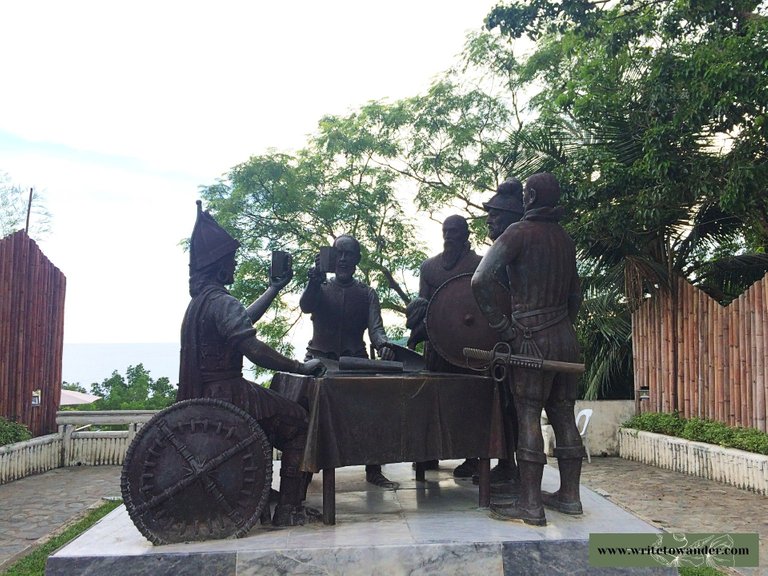 The two guys were named Miguel Lopez de Legazpi of Spain and Rajah Sikatuna of Bohol, yes, this is the first friendship treaty between two different races, religions, cultures and civilizations. It was a treaty of friendship based on respect and equality. This Sikatuna-Legaspi blood compact is commonly known as "Sandugo". -Transit Pinas
If you are a fan of Philippine history, you would much love this part of the trip!😅 Oh, by the way, a National Artist for Visual Arts was the one who made the sculpture of these life-sized images of the five men with Sikatuna and Legazpi.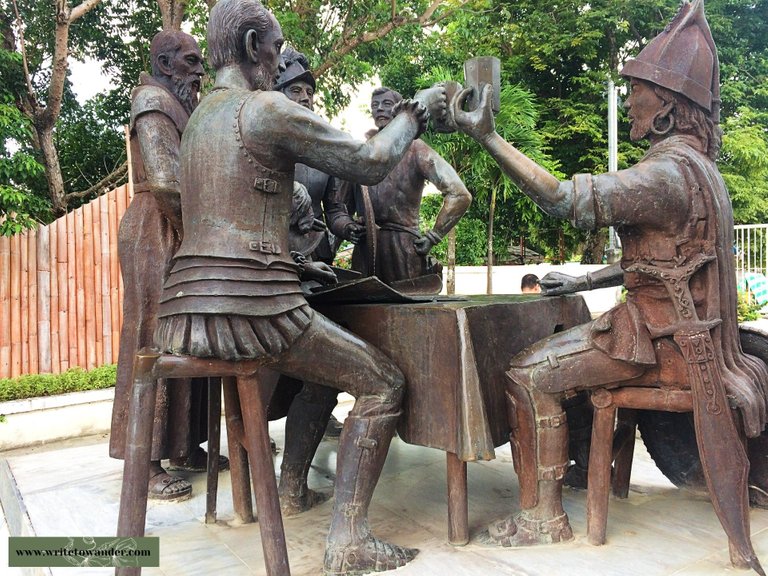 Kampaiii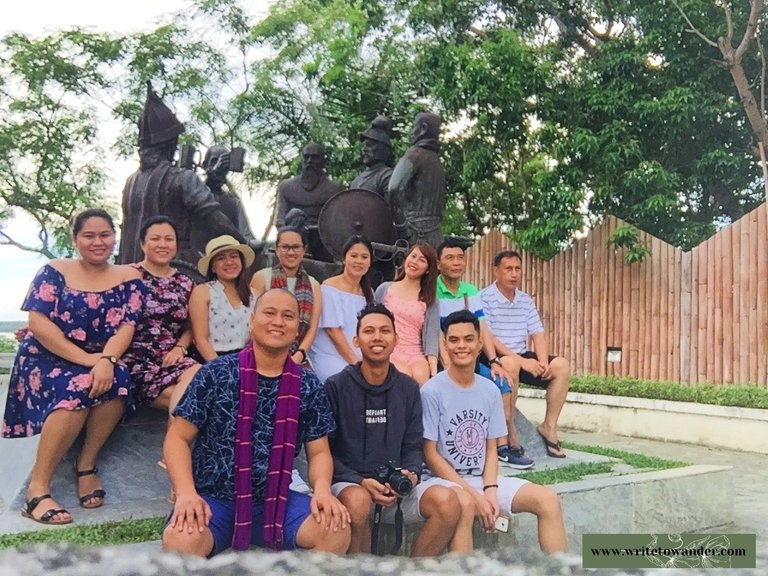 Of course we had to have our group photo taken and be a part of the history!😁 Kidding aside, we had much fun going around and about and seeing so many places today.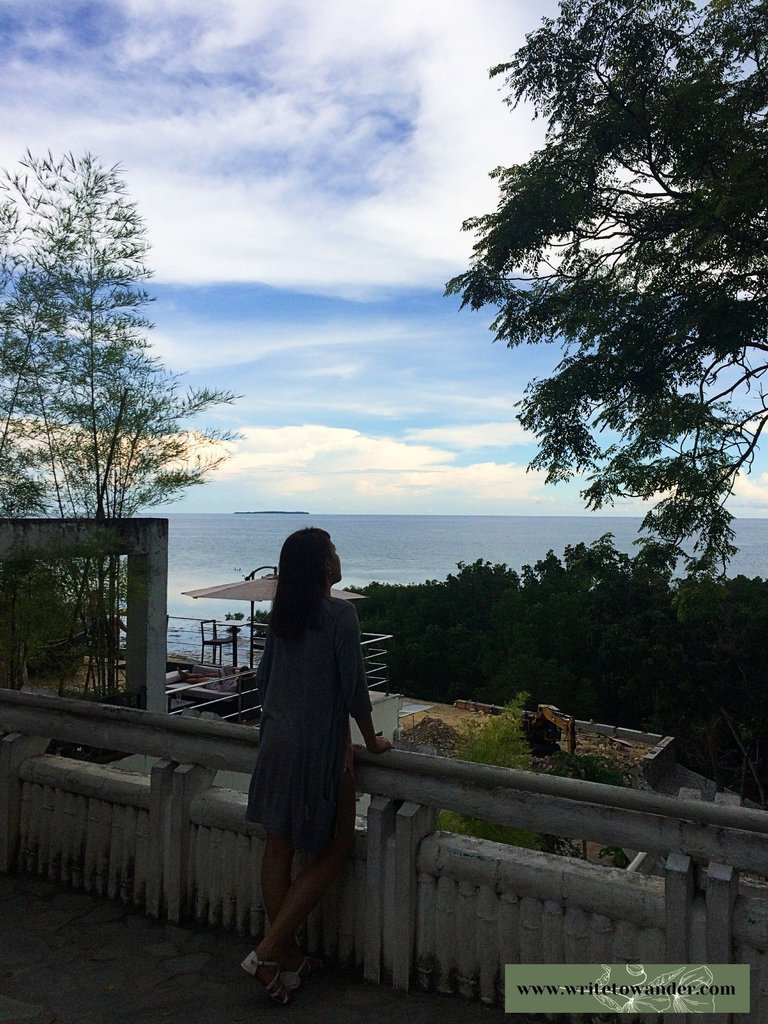 If we need the past to understand the present, then what does the future look like?
---
Bohol Bee Farm
Sixth Stop
---
Hive-travellers, we are down to our last stop for this virtual tour! 😘 Nothing like a great place to end our Bohol Day Tour so let me give you Bohol Bee Farm! 🐝
There are so many things to see here. Before we start, are you ready, dearest Hiver? 🙌 Yes, I love the energy. Alright, let's go! 💃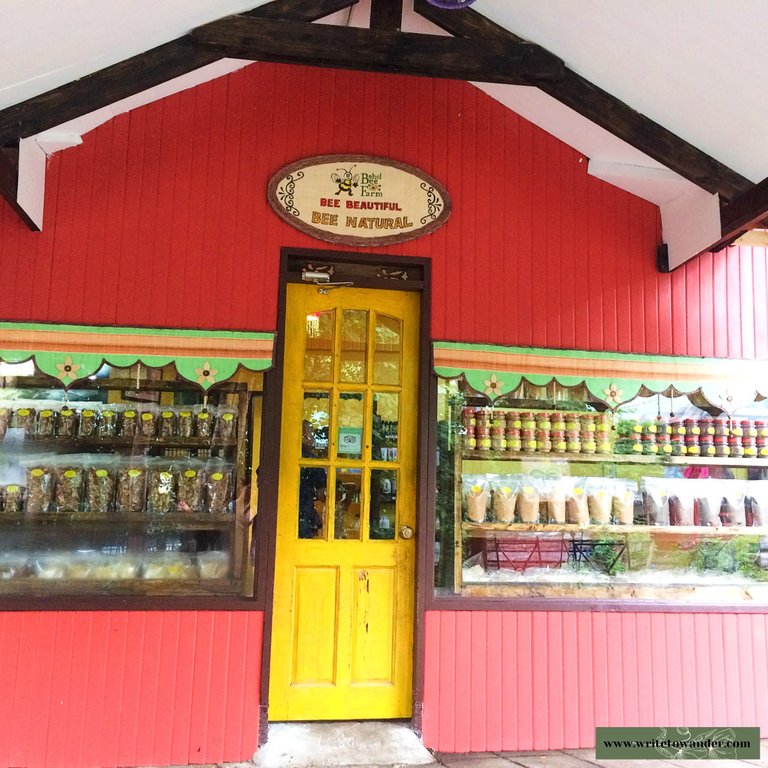 This is their colourful shoppe, where they sell a lot of foodies made of locally-sourced ingredients.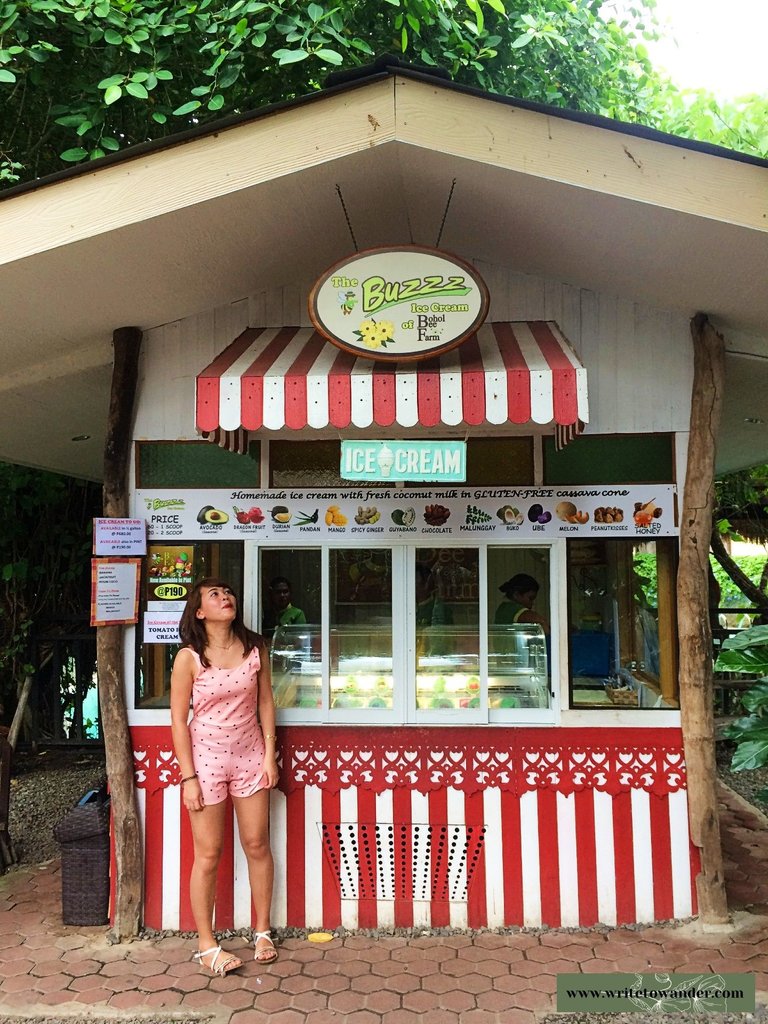 The Buzzz Ice Cream! This is homemade ice cream with fresh coconut milk in gluten-free cassava cones. 🍦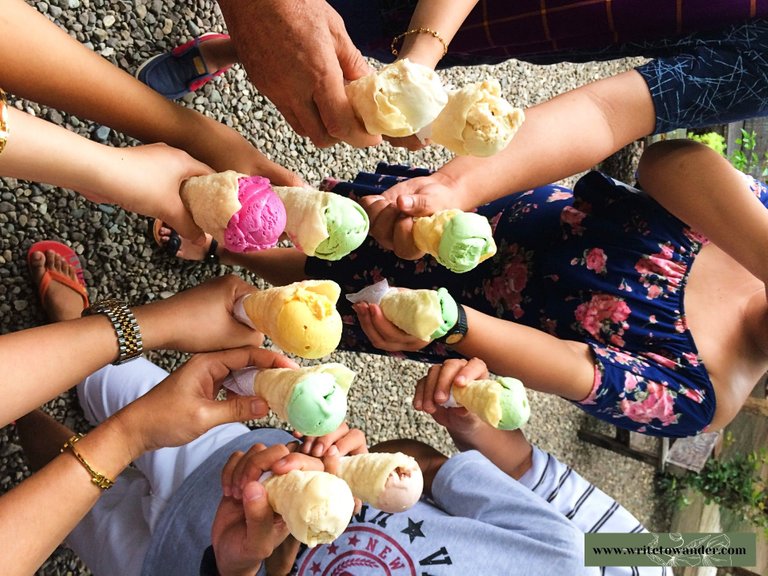 This is ice cream power!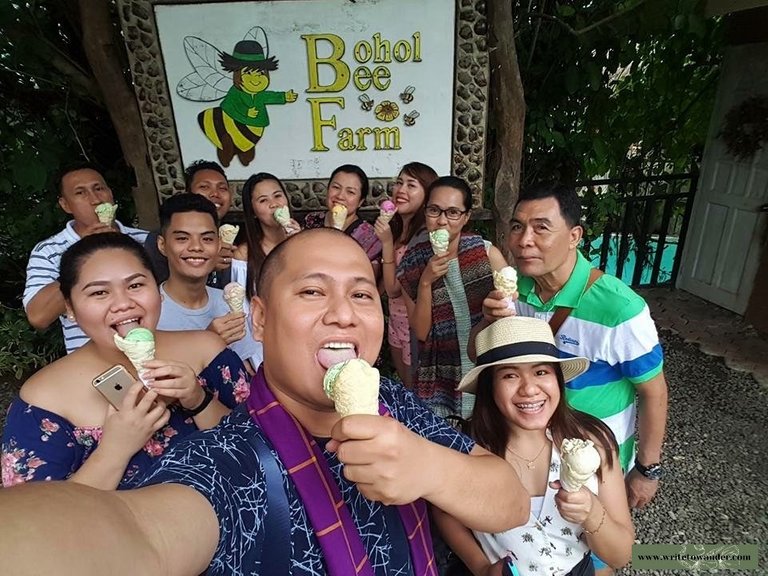 This was a compulsory group photo in Bohol Bee Farm flexin' our ice creams. 😁😅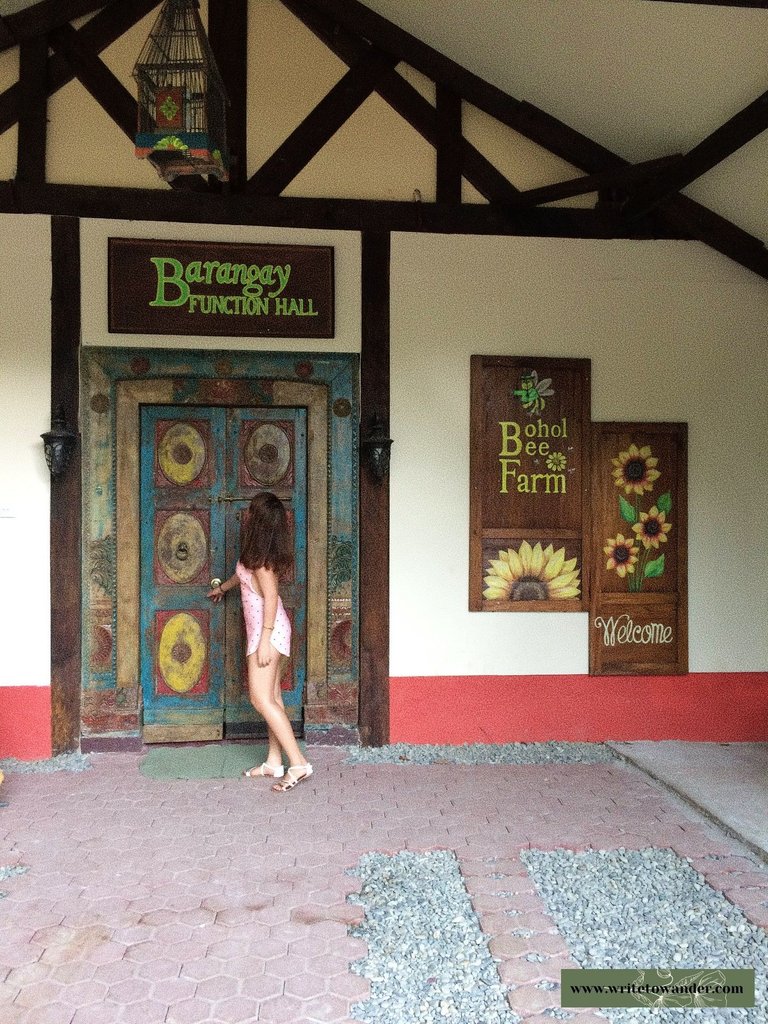 Barangay Function Hall this way

Handcrafted wall decors 🌈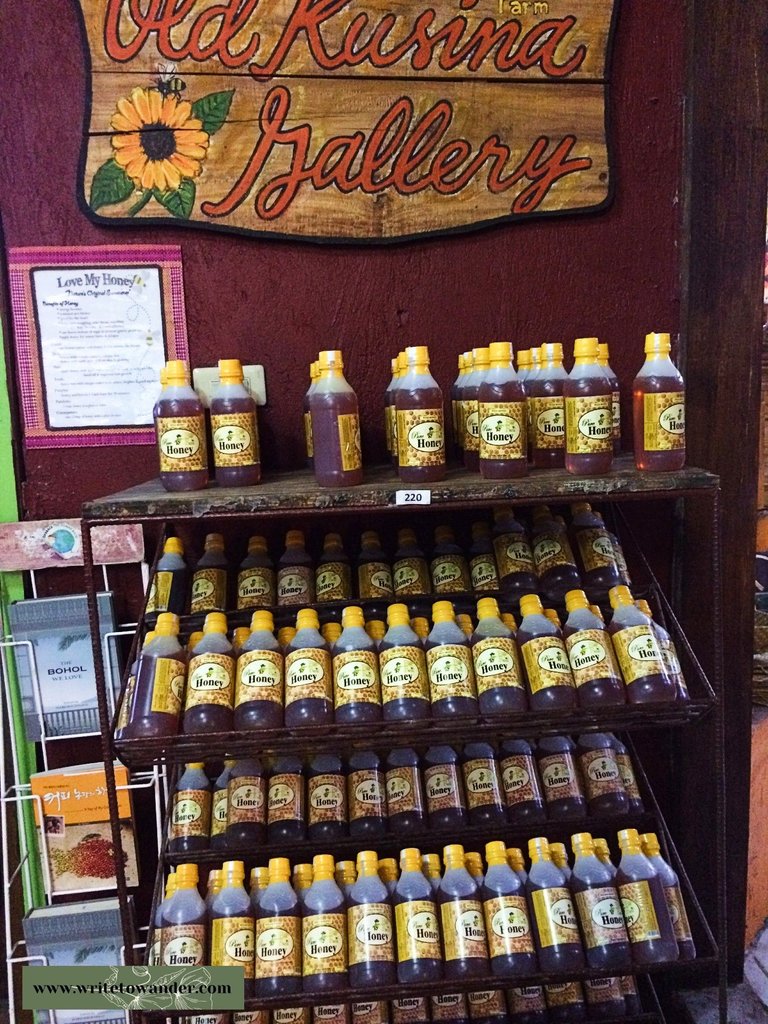 Are you ready for some honey? 💛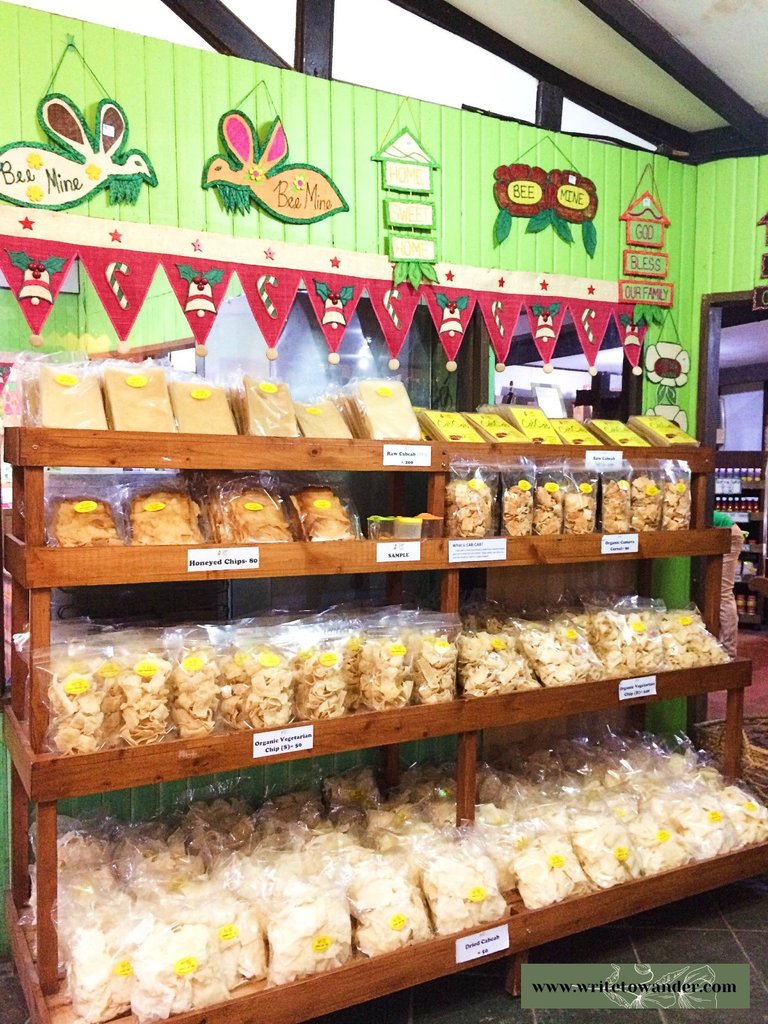 Assorted food packs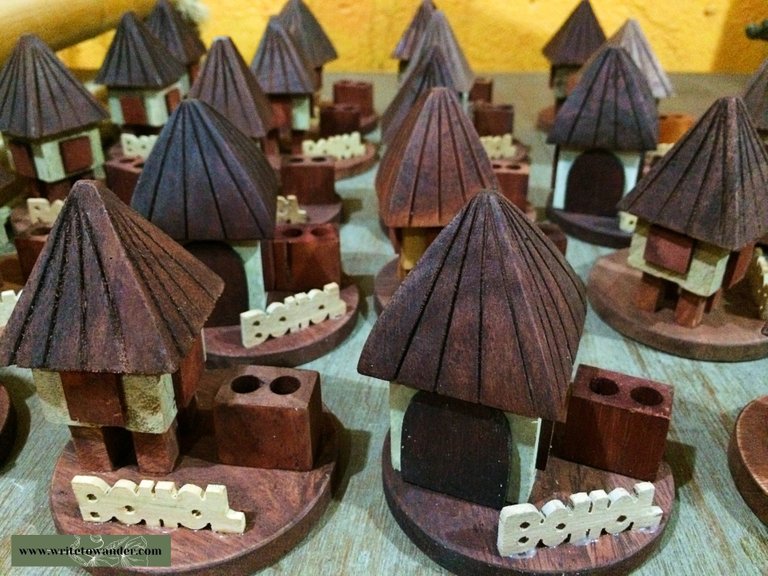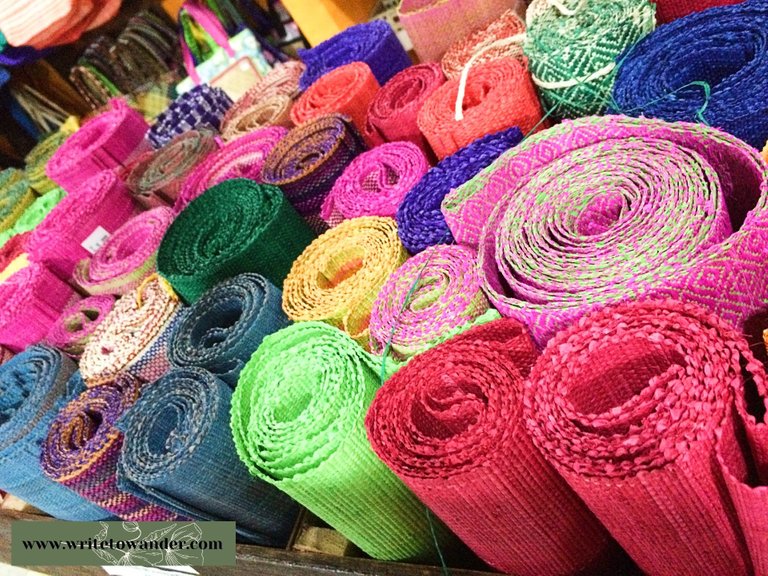 for the weaving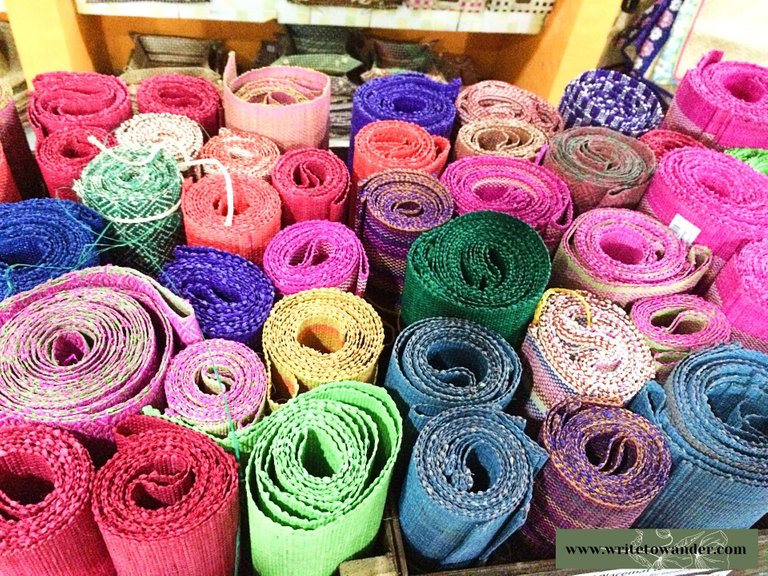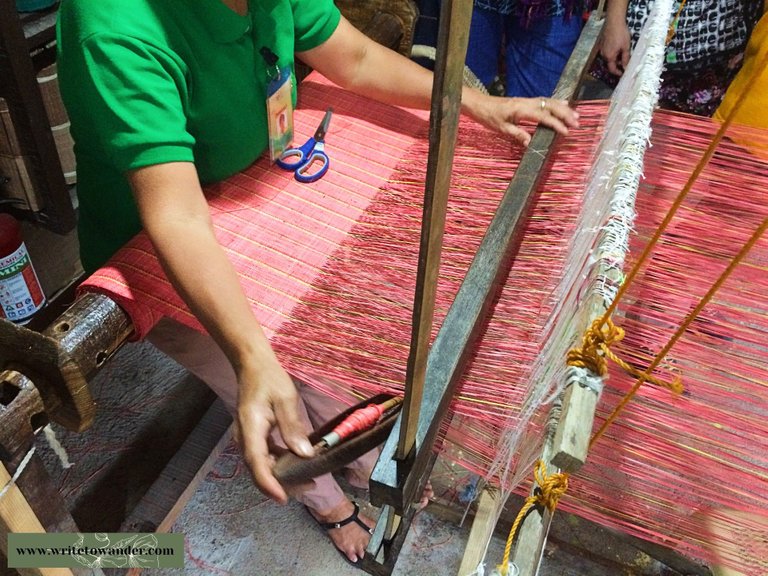 Someone gave us a quick tutorial on how weaving is done.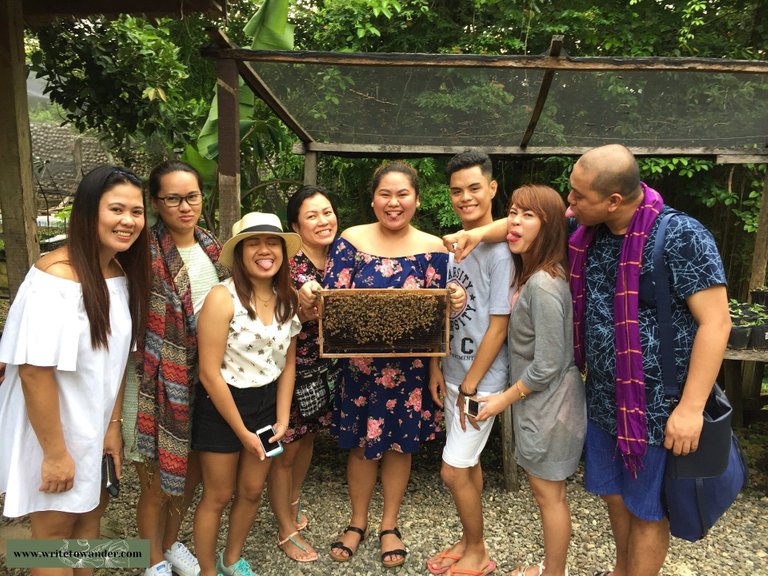 A tourist-y photo with some bees of the farm. 🐝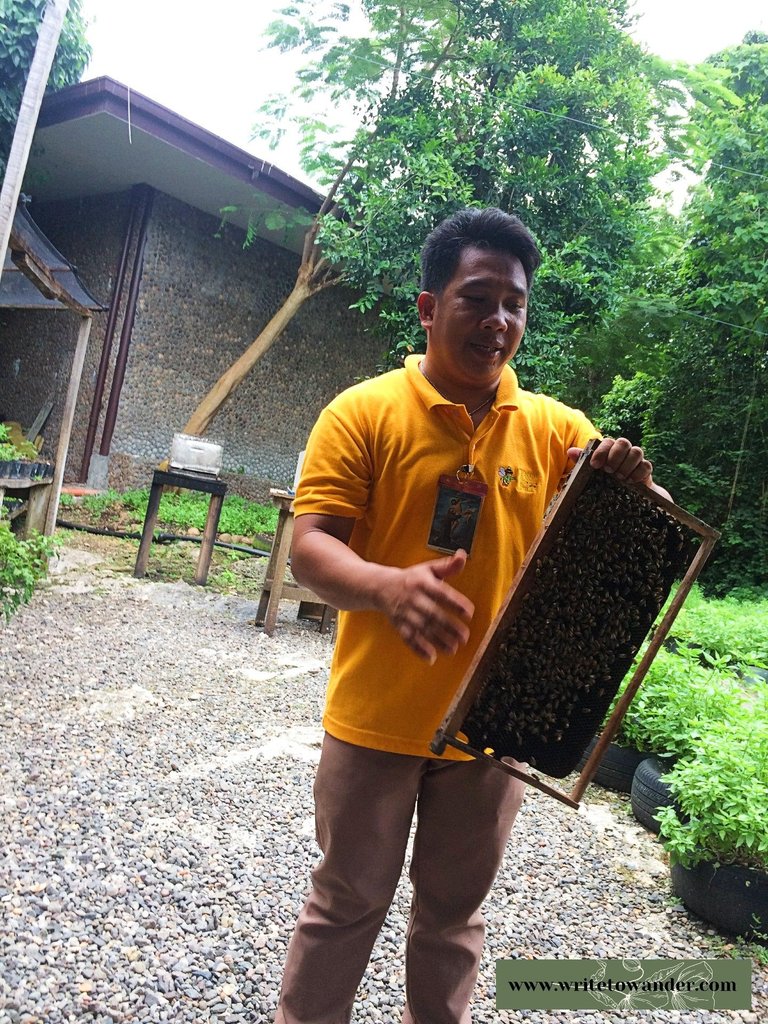 The tour guide explained the bees' life cycle and the process of making honey.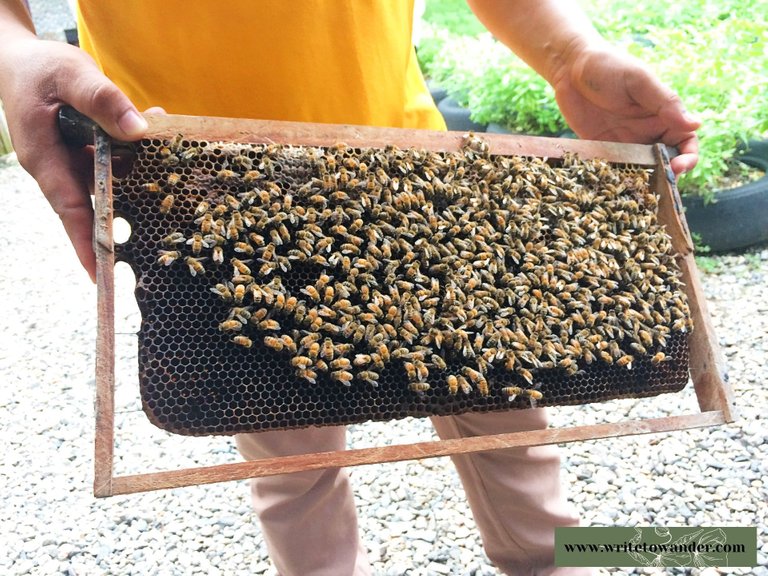 Close shot of the buzz-ing bees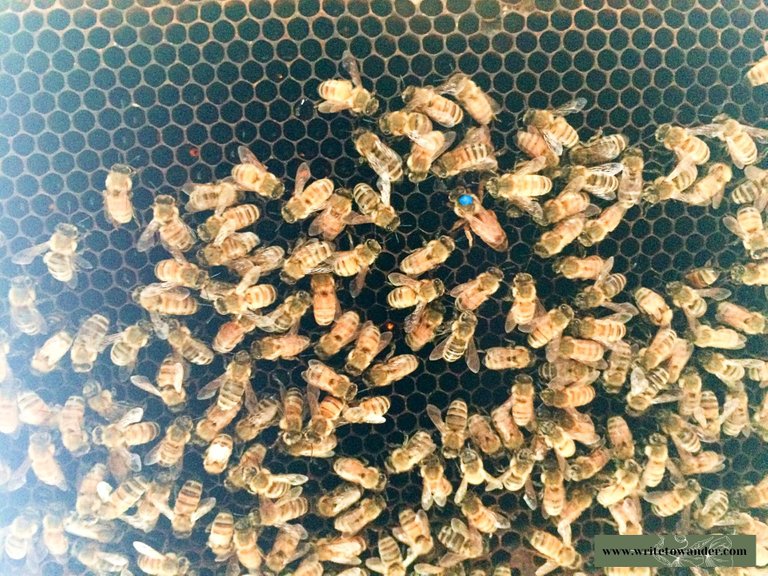 Up-close and personal
Kape Bee Cafe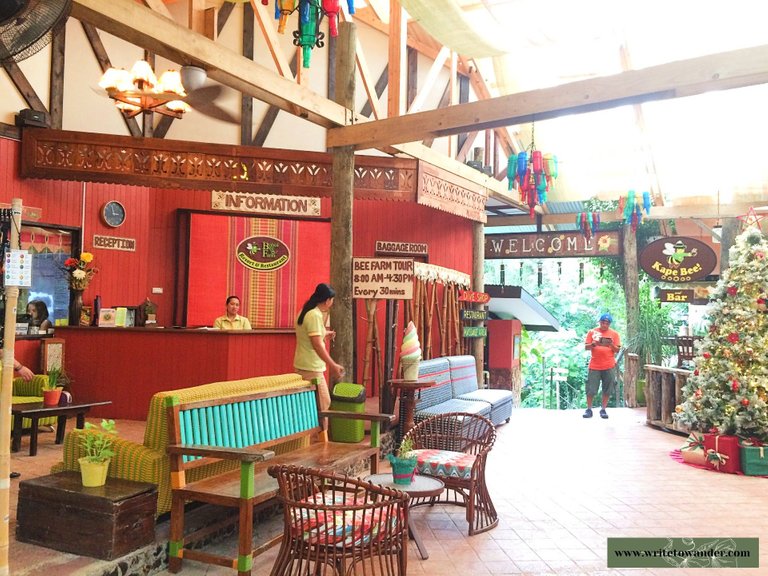 I love the vibe of the cafe. It's colourful and most of the materials are locally sourced plus they look cute, too.

Recycled bottles for a chandelier. Points for the environment and points for creativity! 💙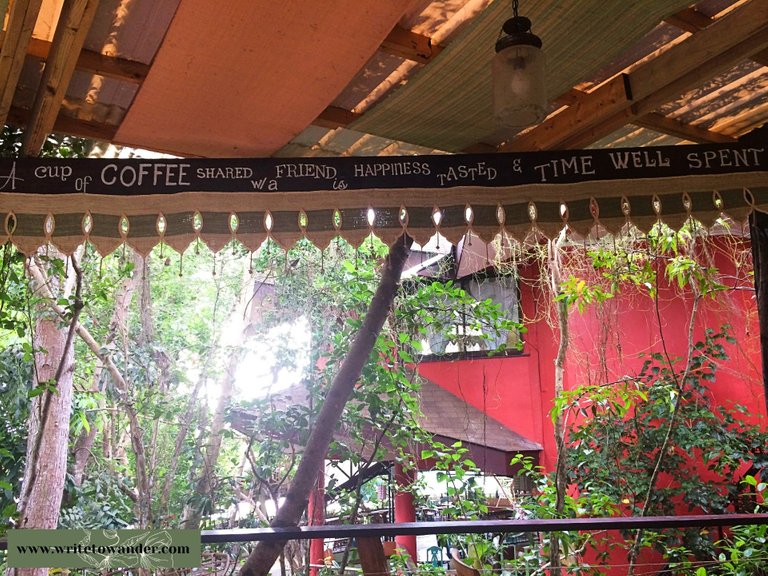 A cup of coffee shared with a friend is happiness tasted and time well spent.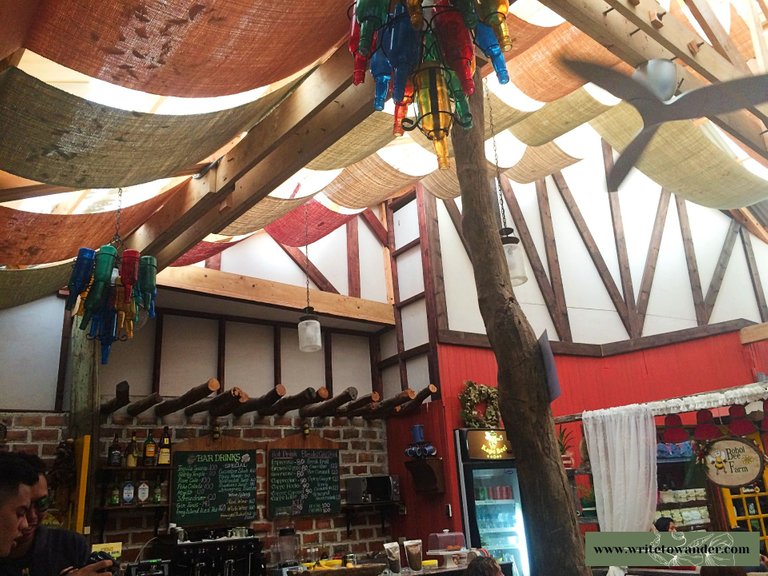 I love the ceiling details.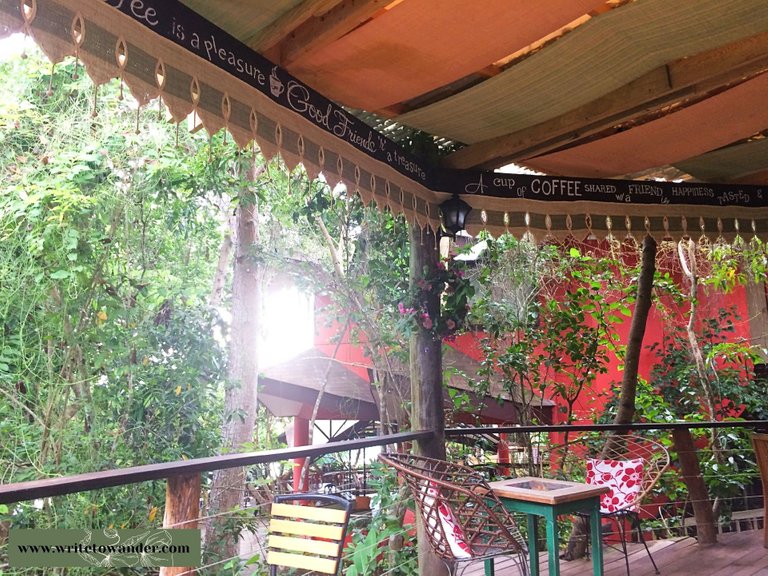 A breath of fresh air indeed!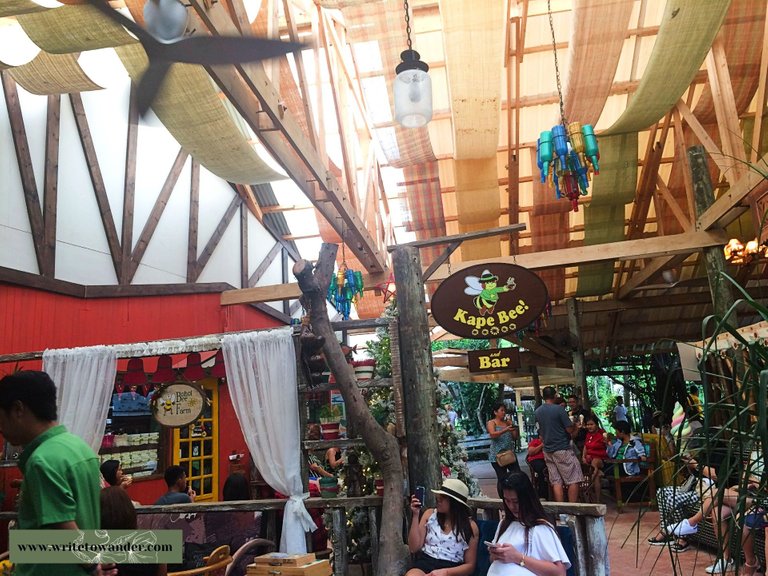 From another angle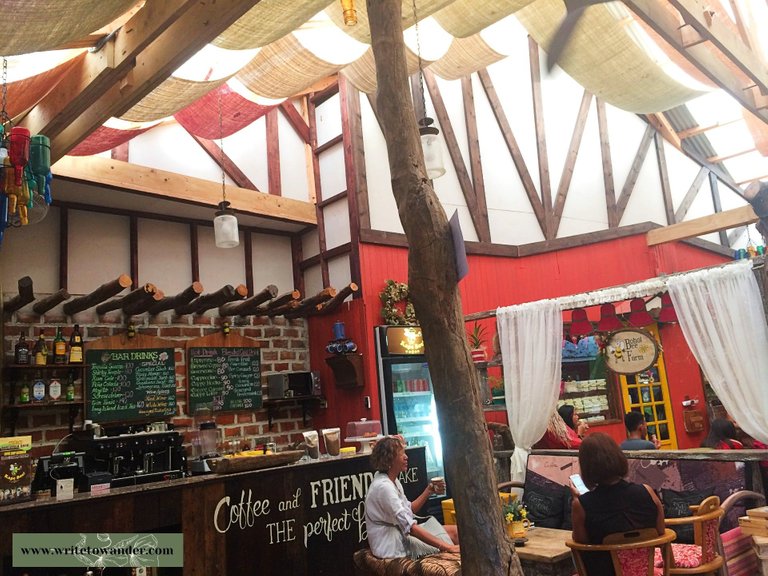 A very relaxing place to catch up with friends over coffee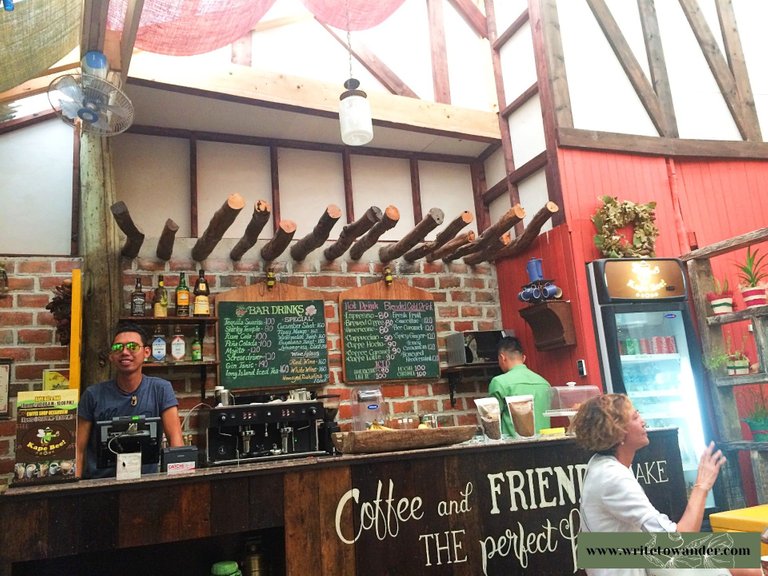 I miss you, Dacs. We miss you. You are sorely missed by us all.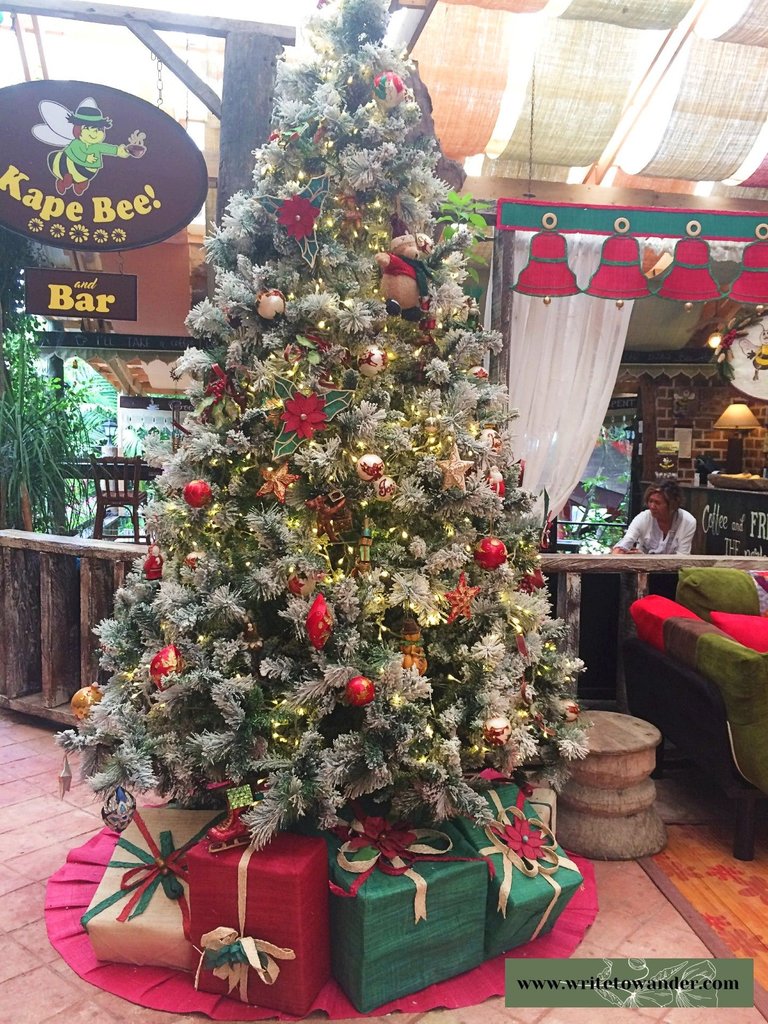 It is beginning to look a lot like...💚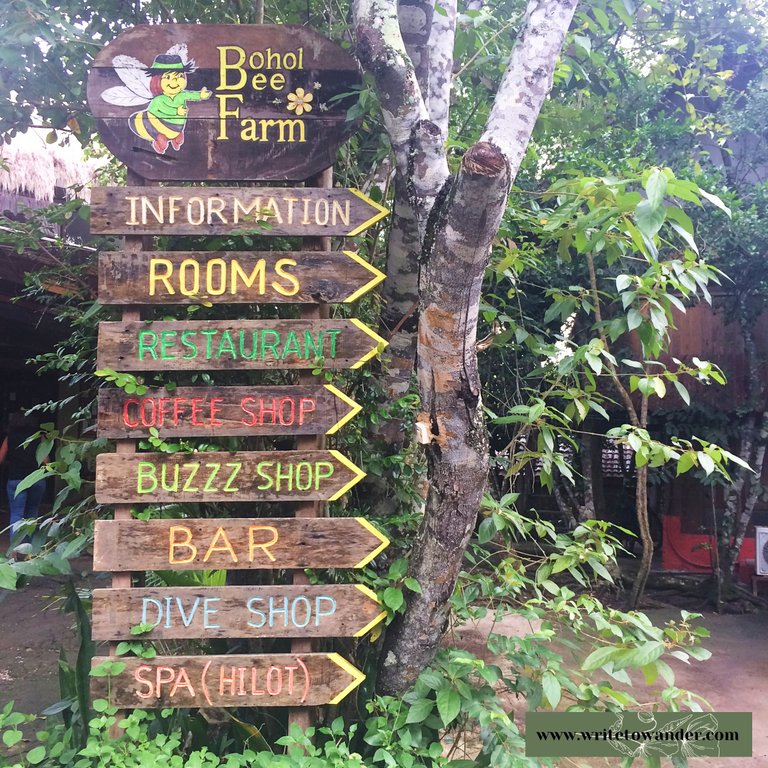 It is always BUZZy 'round here.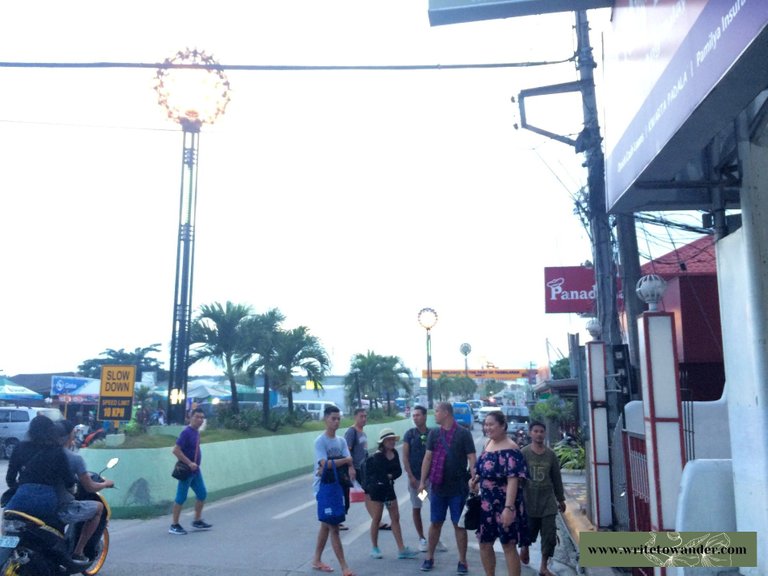 That is the end of our Bohol virtual day tour, everyone! 👋
I hope you enjoyed visiting these seven places today. I sure did enjoy being your tour guide around the lovely Bohol island. Which of the places was your most favourite? Do share in the comments below.
Here's me wishing you a grand, epic, refreshing and magical weekend ahead, dearest reader!💓
'Til the next post, hivers! Remember that you are loved beyond borders and beyond time & space. Okay? Okay. 💛❤️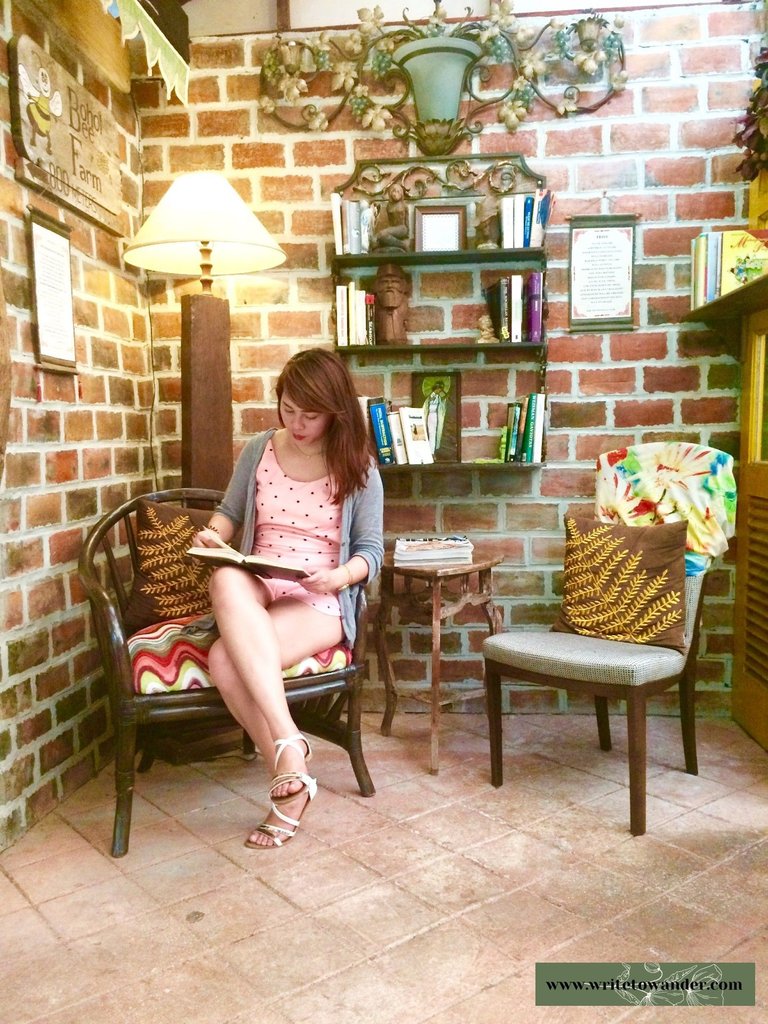 Ciao for now! 🤗🥰 BRB Reading...
This original article is written by Jong, the blogger behind writetowander.com. All photos are hers, too.
---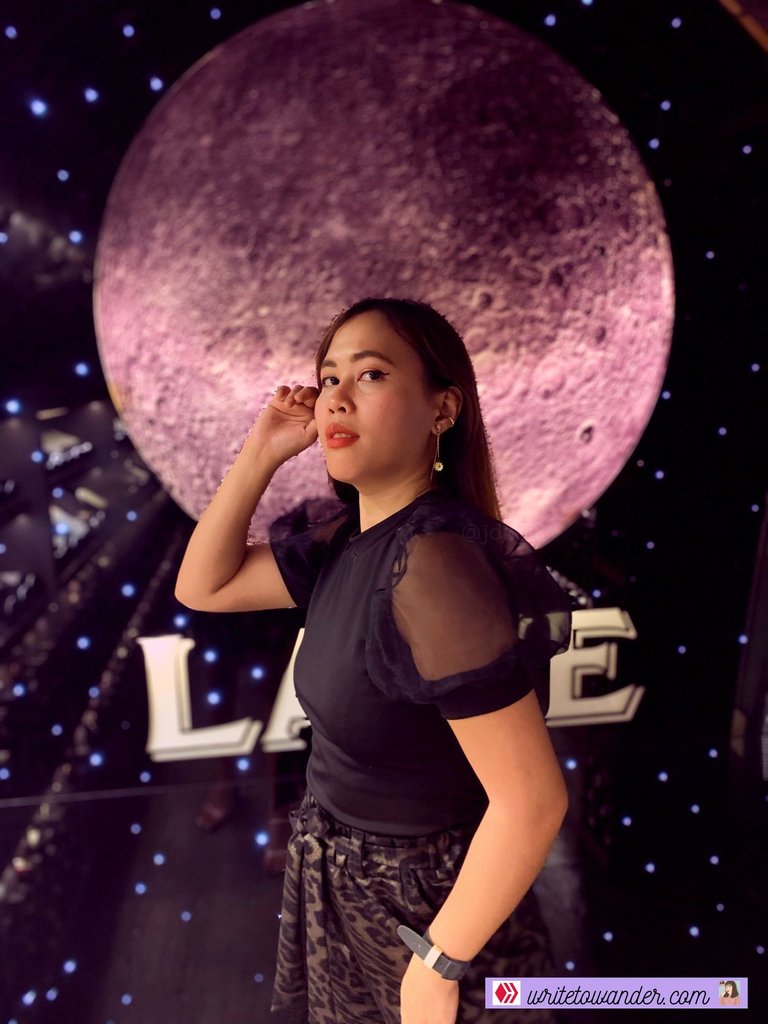 Jong CL
Hive-llo, everyone! Welcome to Jong's little buzz-y corner in Hive. Jong believes that every person she meets can teach her a thing or two (or three, or more) about life. She shares her love for life here-- the captivating beauty of life! To be more specific, but not necessarily in this order, she's interested in: wisdom, love, poetry, single life, books, travel, health&fitness, fashion, gratitude, unspoken hurts, heartbreaks and healing. Lastly, she loves Jesus.
Do you like her content? Make sure to upvote, then! Drop some love by leaving a comment-- she really appreciates listening to your thoughts! 💛 Feel free to reblog if her post resonated with you. Kindly follow her to not miss a post! Happy hiving, loves! 💛

---
---