Skies, Colours, Lights
Do you feel inspired when the sky shows off and you are left in different kinds of awe as you behold its glorious beauty?
It always makes me wonder how the sky somehow affects my mood. Until I read an article about a research study which about how colours affect our mood and it pretty much explained the link between the colours and human moods.
When the sky is gloomy/ gray/ heavily dark gray, I somewhat feel downhearted and a bit melancholic. When the sky is in its perfect blue and the sun is shining, I feel extra cheerful and I'm ready to take on the day. Do you also feel the same way? Or you do not get affected by the colours of the sky?
When the sky shows off all its colours, I do not really know how to explain how I feel, but let me try--deeply awed, sanguine, excited but calm, present in-the-moment, grounded, humbled, a-little-dot-in-the-big-universe, cared for and loved. Now I know why people tell me I am "overly animated and melodramatic and exaggerated" because I feel a lot of things about the simplest of things lol. I don't know if that's a bad or good thing, but amma claim it as a good thing, since you cannot argue with me on this one hahaha.
---
The Sky
And Its Colours
---
My phone gallery is filled with so many sky photos--sunsets, sunrises, in-betweens. I think I'll forever have an affair with the sky haha. Sorry future boyfriend, you have a competition. 🤣
Below are photos I took on the last Friday of October. I remember how tired I was, feeling physically and mentally drained with all the activities I had for the past consecutive days. THEN THE SKY DECIDED TO CHEER ME UP. It was sort of an emotional moment (forgive my drama again, reader, you know me, just being me, overly sentimental me) and I was deeply thankful to God for cheering me on. And then I realized that indeed what they say is true: the little things in life are the big things. It's profound when something can be both simple and complex. Aren't we glad we live in a world with such excitements? 💕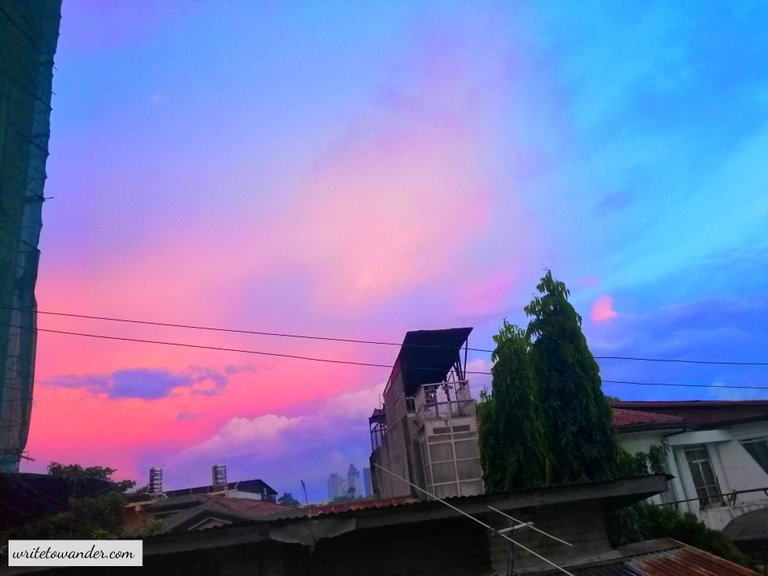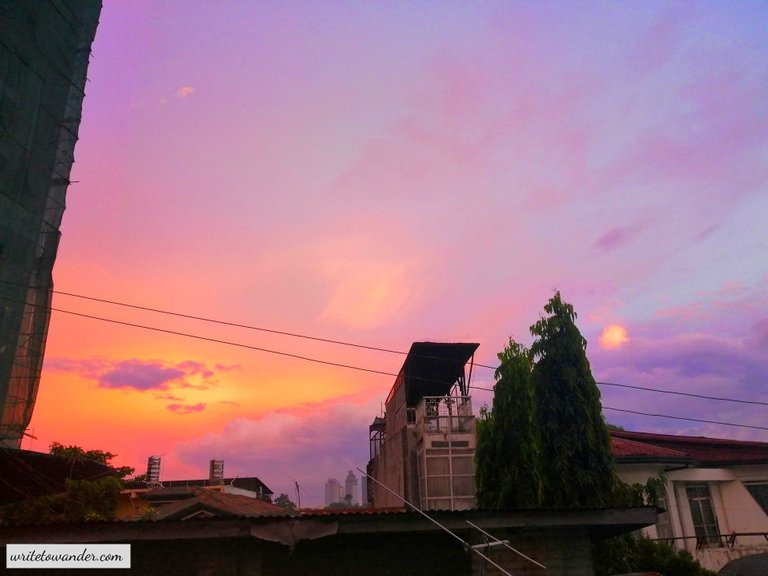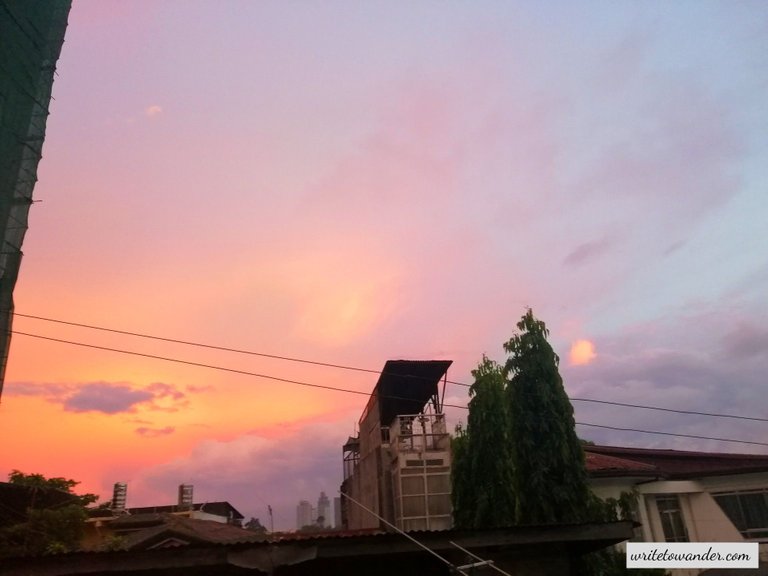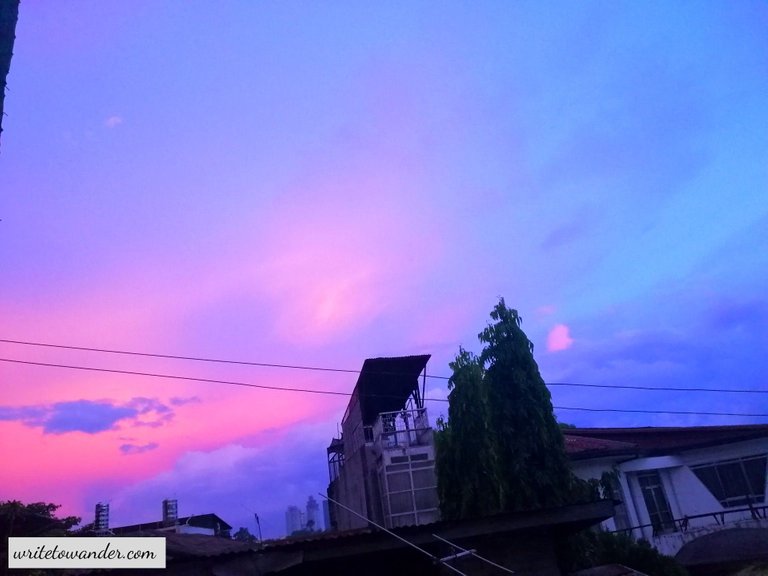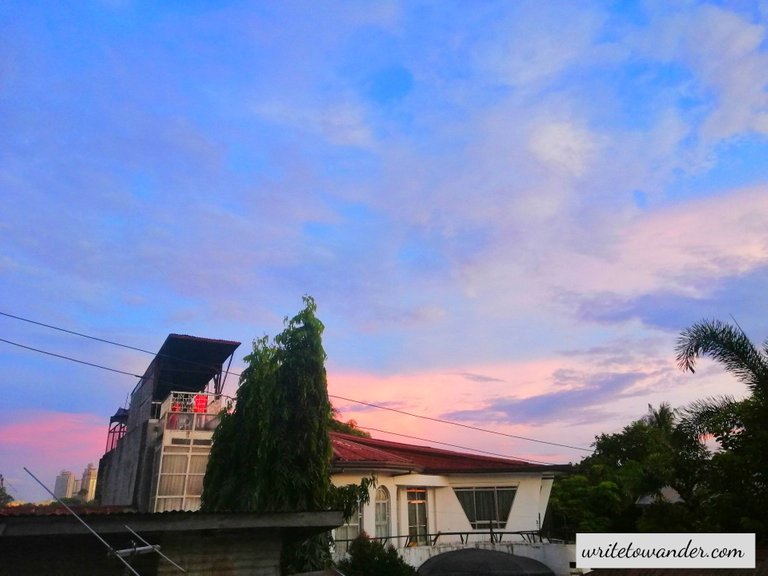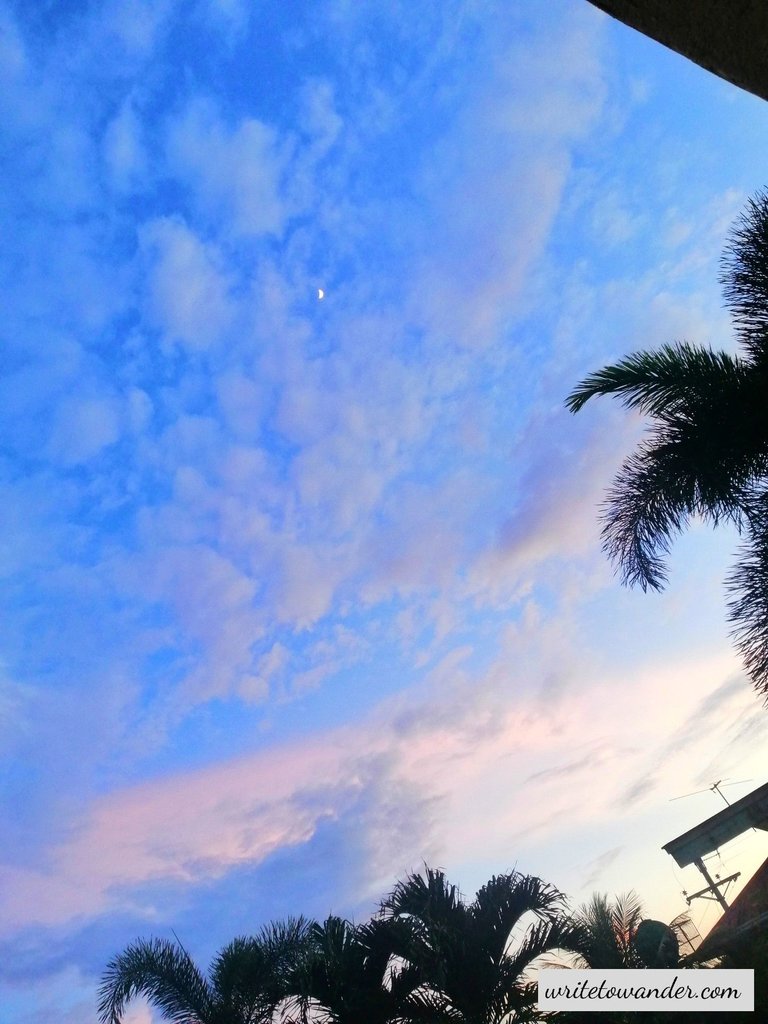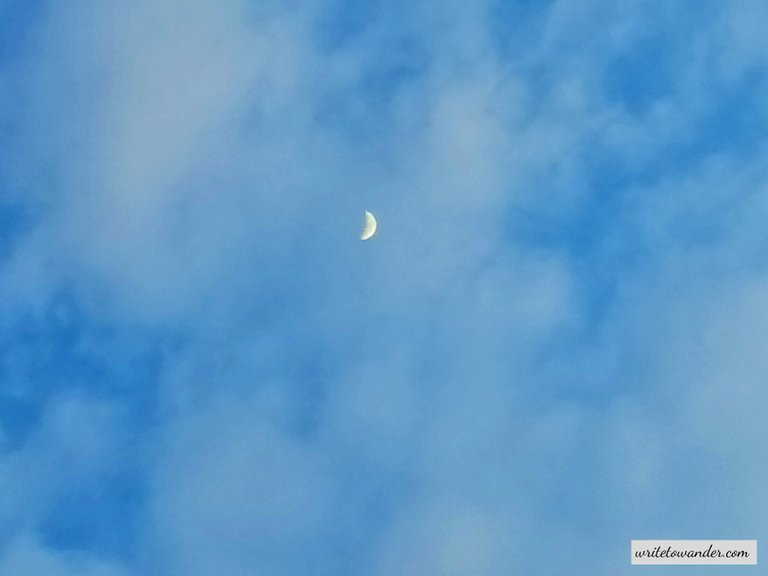 I tried to have a close-up shot of the moon.
---
Fairy Lights
Photography
---
I'm fond of fairy lights and cutie room decors, so I decided to play on my "photography skills" and have these lights as my subject. 😅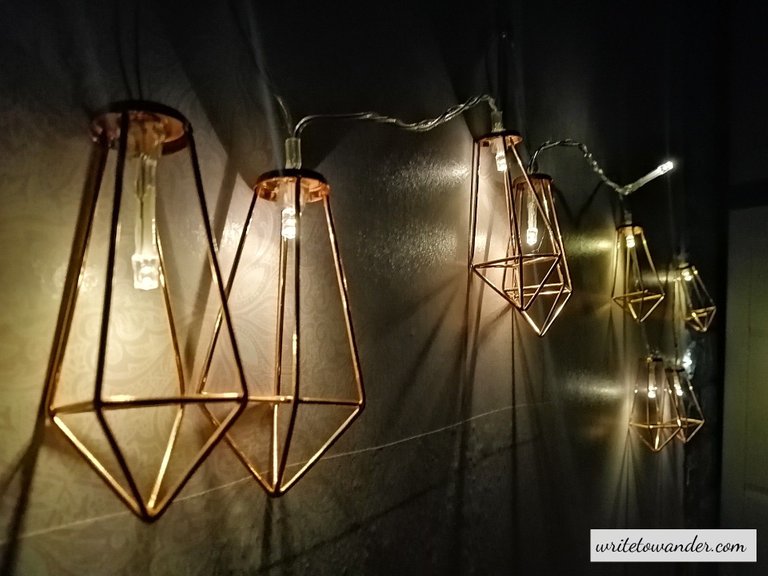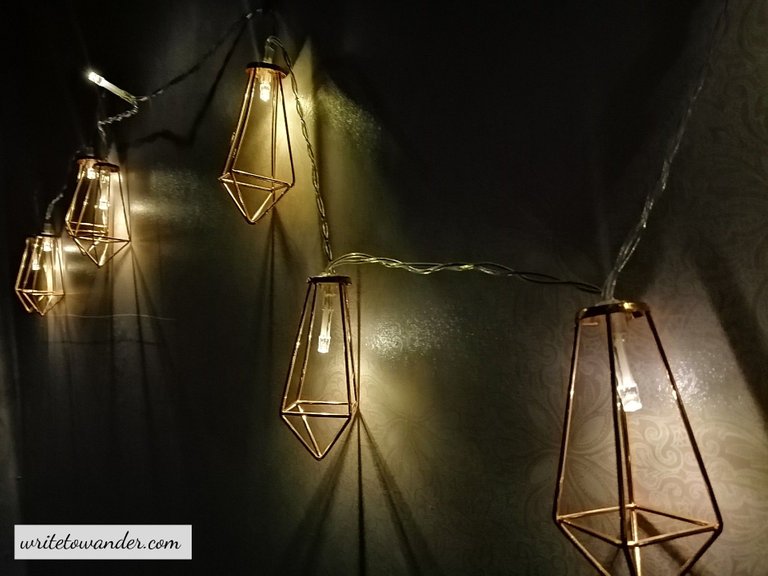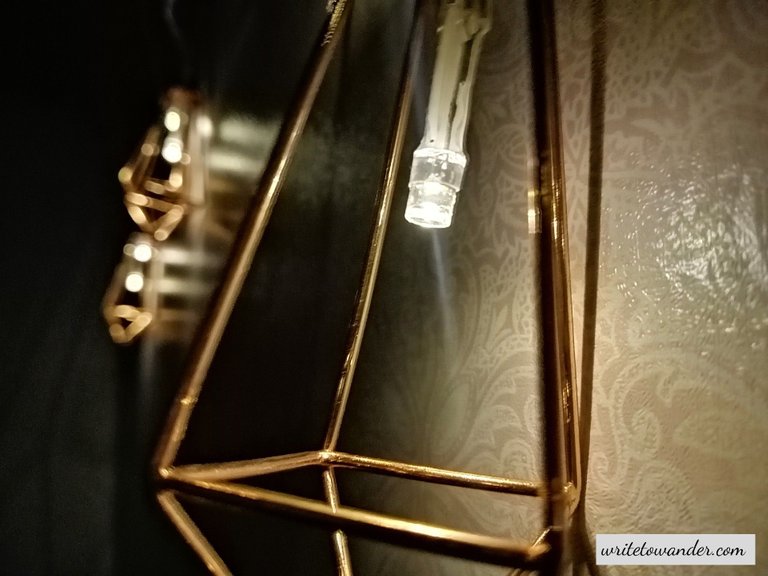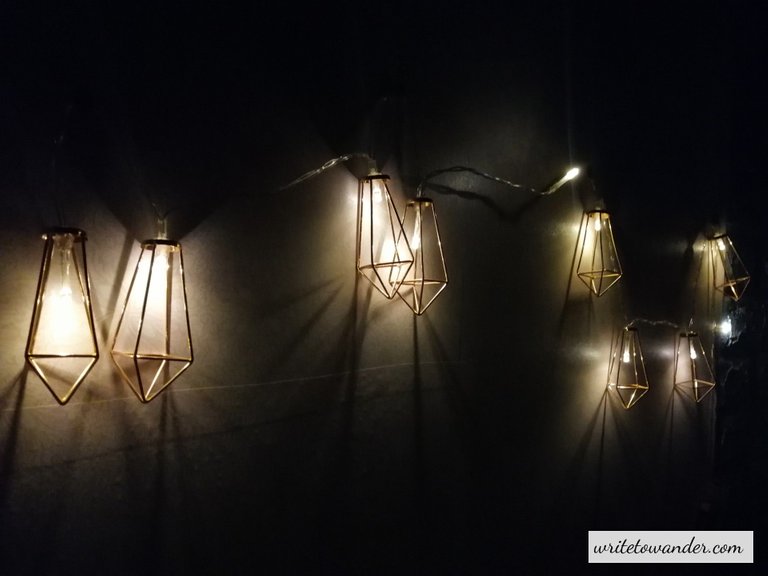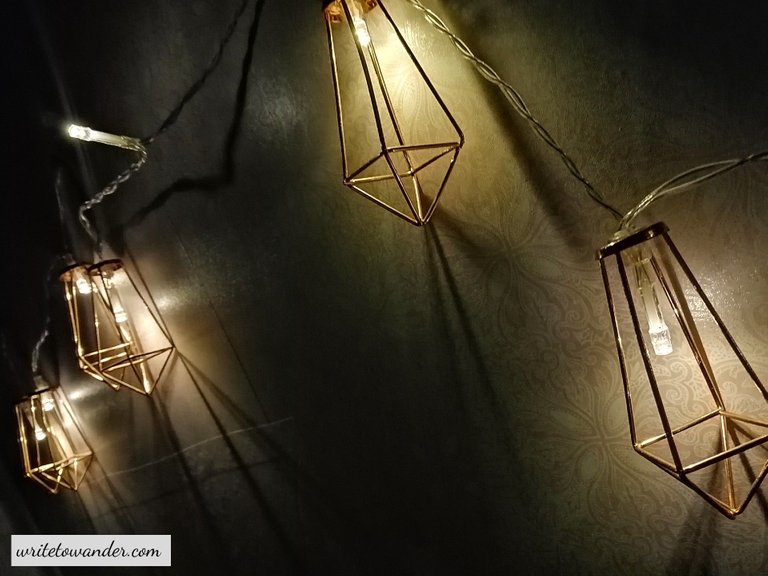 We need darkness to appreciate the light. The world works in twos--yin and yang, birth and death, light and darkness, joy and sorrow, etcetera.
That's all for this post. I wish you love and light and a colourful sky this week!💜💙💛❤️✨
'Til the next post, hivers! Remember that you are loved beyond borders and beyond time & space. Okay? Okay.
Ciao for now! 🤗🥰
This original article is written by Jong, the blogger behind writetowander.com. All photos are hers, too.
---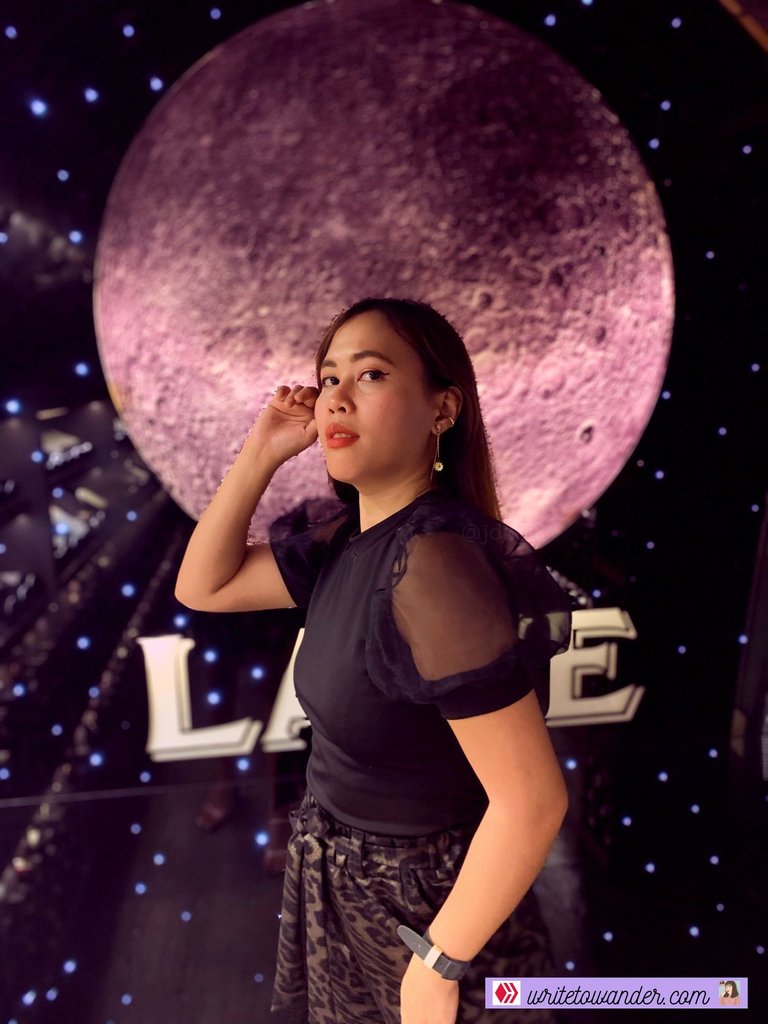 Jong CL
Hive-llo, everyone! Welcome to Jong's little buzz-y corner in Hive. Jong believes that every person she meets can teach her a thing or two (or three, or more) about life. She shares her love for life here-- the captivating beauty of life! To be more specific, but not necessarily in this order, she's interested in: wisdom, love, poetry, single life, books, travel, health&fitness, fashion, gratitude, unspoken hurts, heartbreaks and healing. Lastly, she loves Jesus.
Do you like her content? Make sure to upvote, then! Drop some love by leaving a comment-- she really appreciates listening to your thoughts! 💛 Feel free to reblog if her post resonated with you. Kindly follow her to not miss a post! Happy hiving, loves! 💛

---
---