We Visited the "Museum of Emotions" p1of2 ✨🩷🤍💜😍 30++ photos!!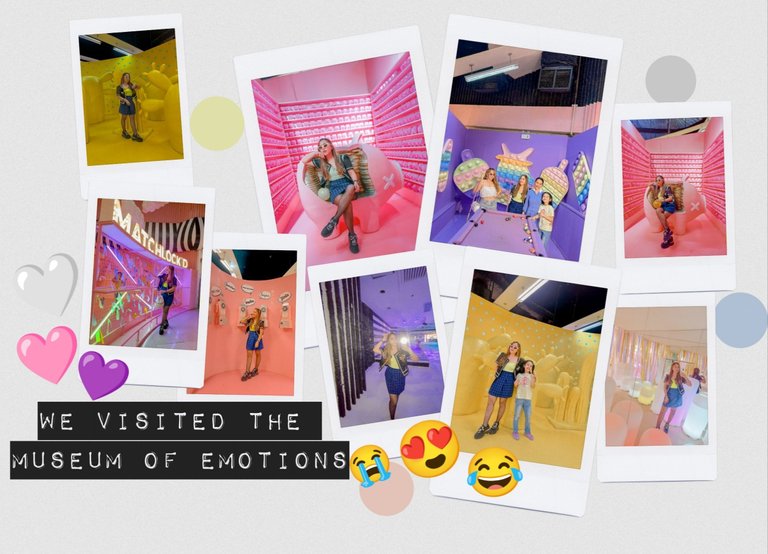 Last weekend, I, along with my sizzums @sassy.cebuana and @morenatravels and my niece Kendra, went to the "now getting to be more popular by the minute" place - Museum of Emotions" (MOE).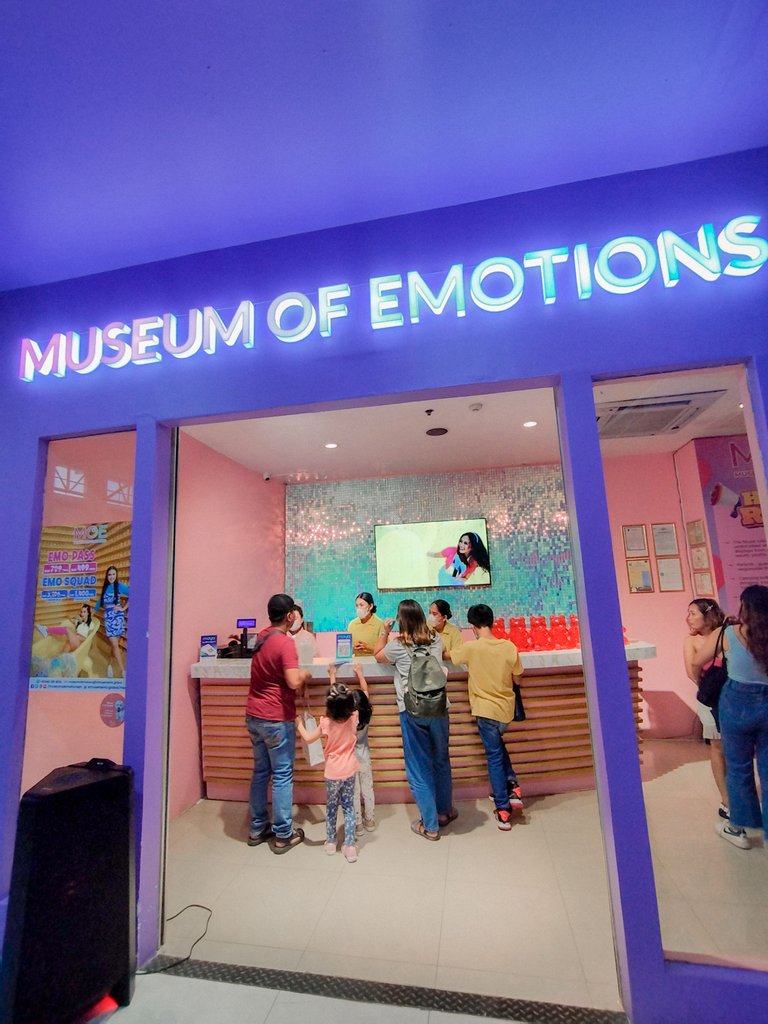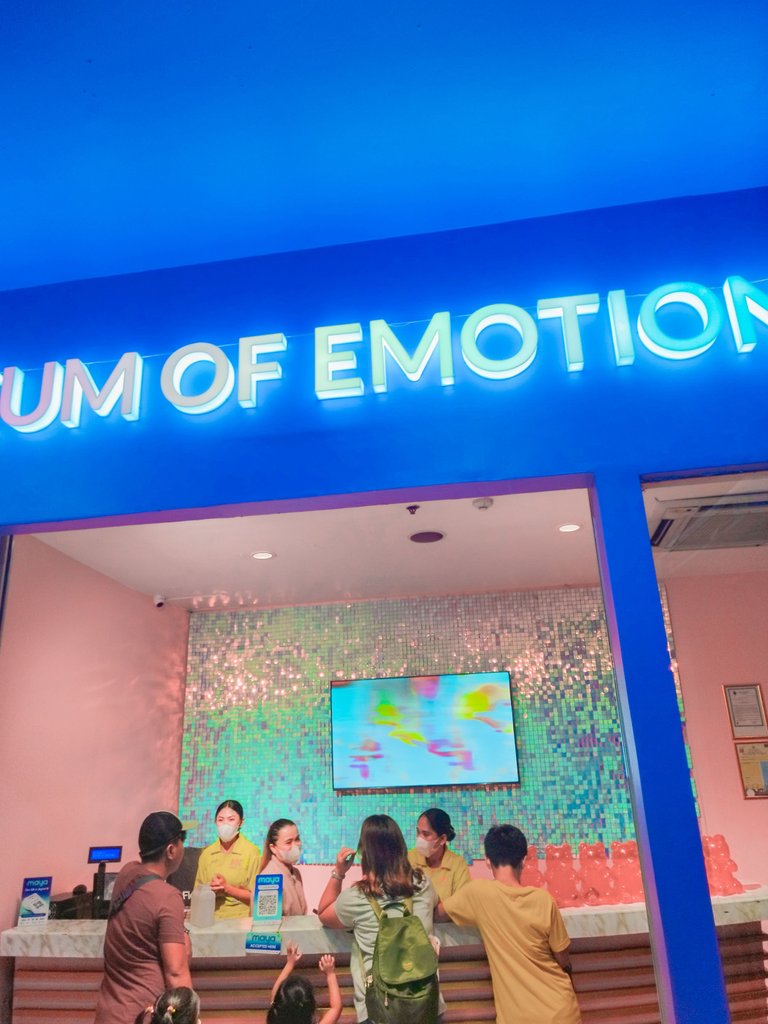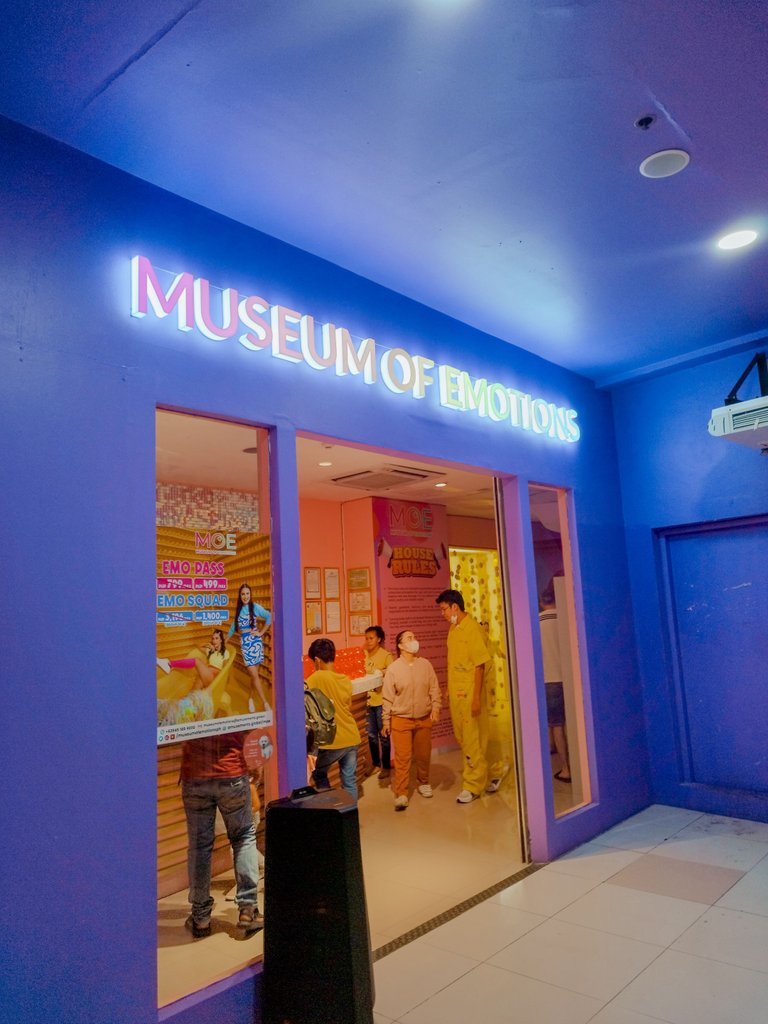 Museum Of Emotions is a 2,500 sqm interactive attraction that promotes the understanding of emotions through its colorful art displays. Situated in the Queen City of the South, Cebu, this experiential museum allows its guests to appreciate and recognize the different emotional states a human can feel. (From their official web page amusements.global/moe)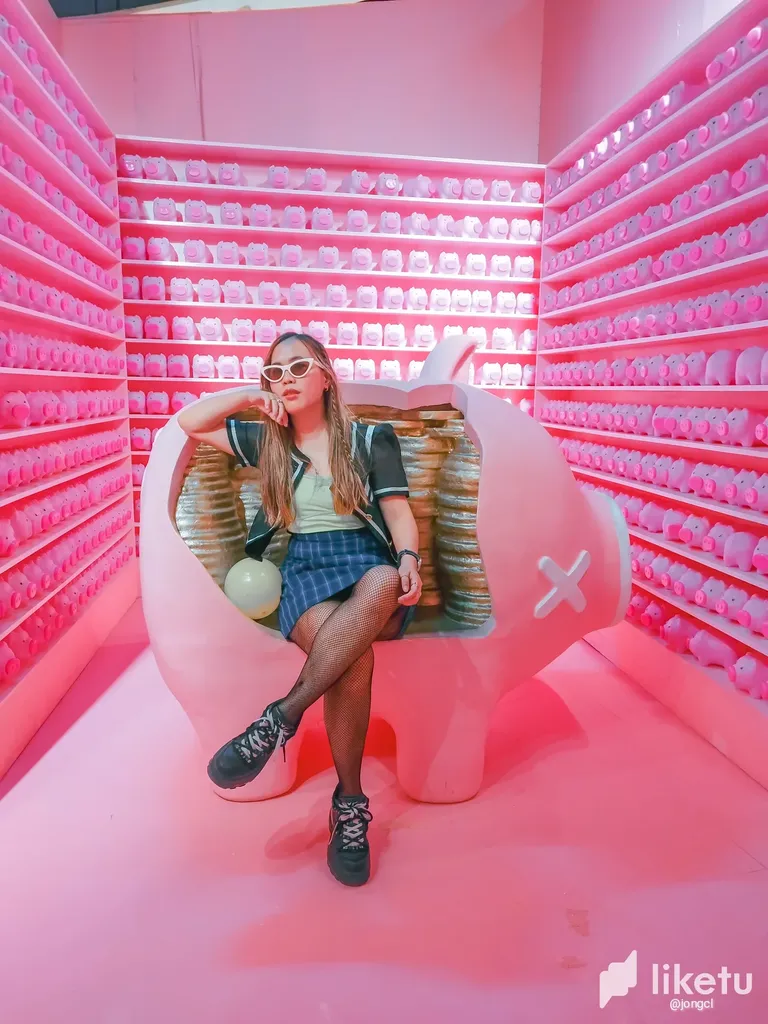 I first knew about the this place from my sister Rica who already went there last year with her lovely daughter. When she posted photos of them, my interest of this museum piqued. I love how vibrant everything inside is! (If you know me you'll know I have 'a thing' for bright, bright warm spaces!) So when my sizzum asked if I could join them go to the MOE last Saturday, I immediately nodded with a loud "hell yeah".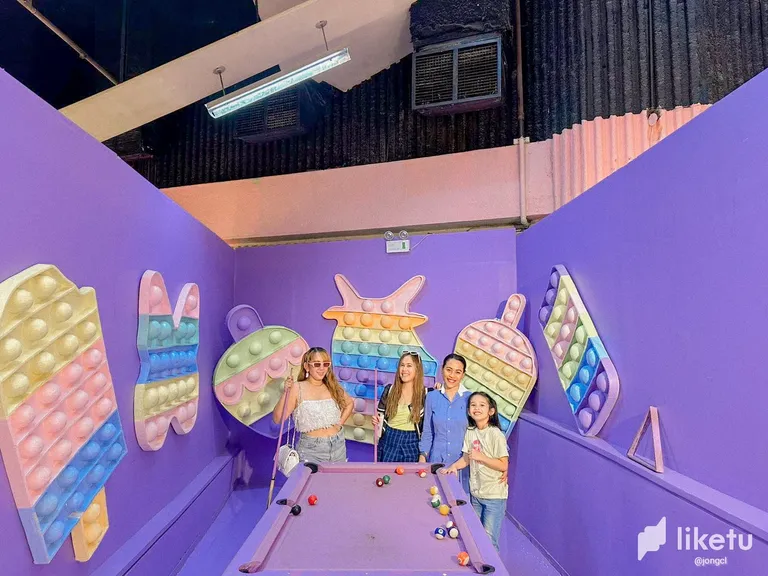 -Before going in-
From the outside, the museum already invites you with its vibrance. How the lights are situated really helps them out lol.
As you enter the place, you will see all these huge chunk of lights with pastel colours. There are mirrors on the sides so you can basically take selfies on-the-go without worrying whether it is "aesthetic" or not. (You know how it is with these "istitik trend" going on in social media, arghh.)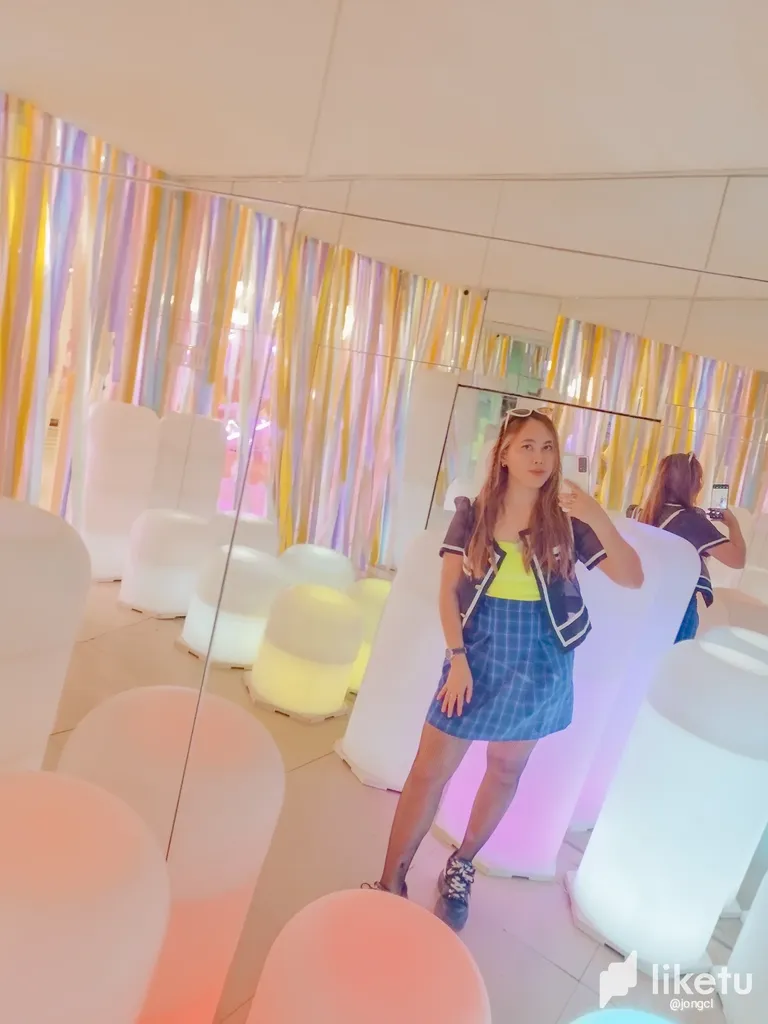 There is a set of plastic fringe curtains right after you go out of the "welcome spot" and voilá, you can now enter the museum. Hurray!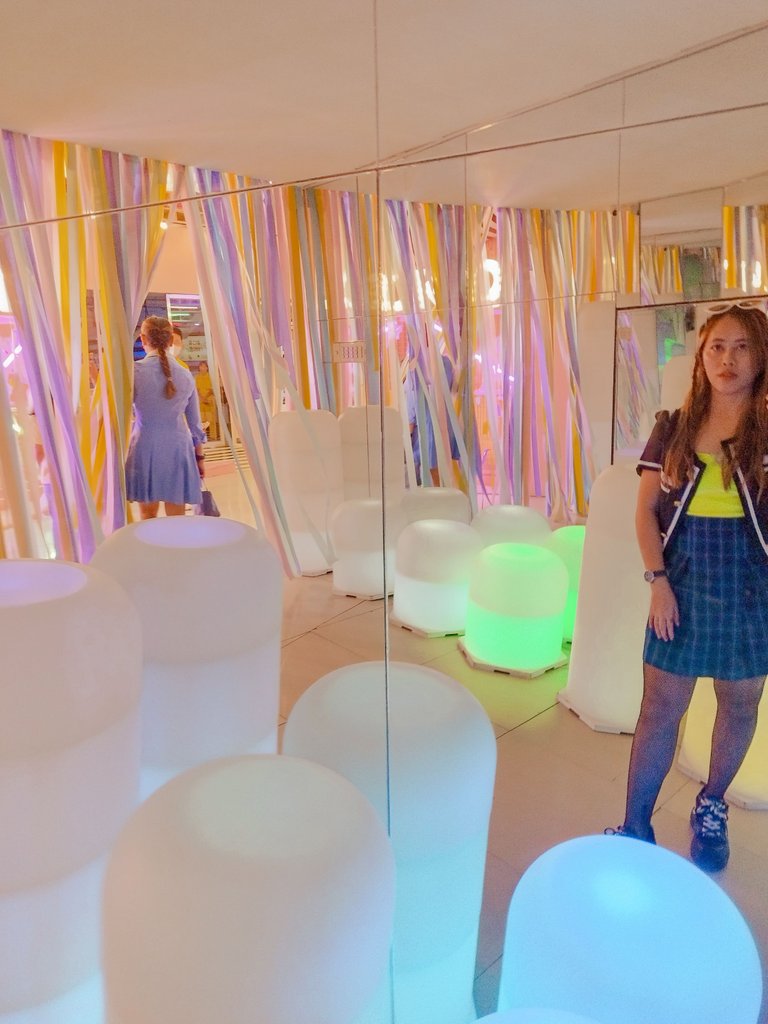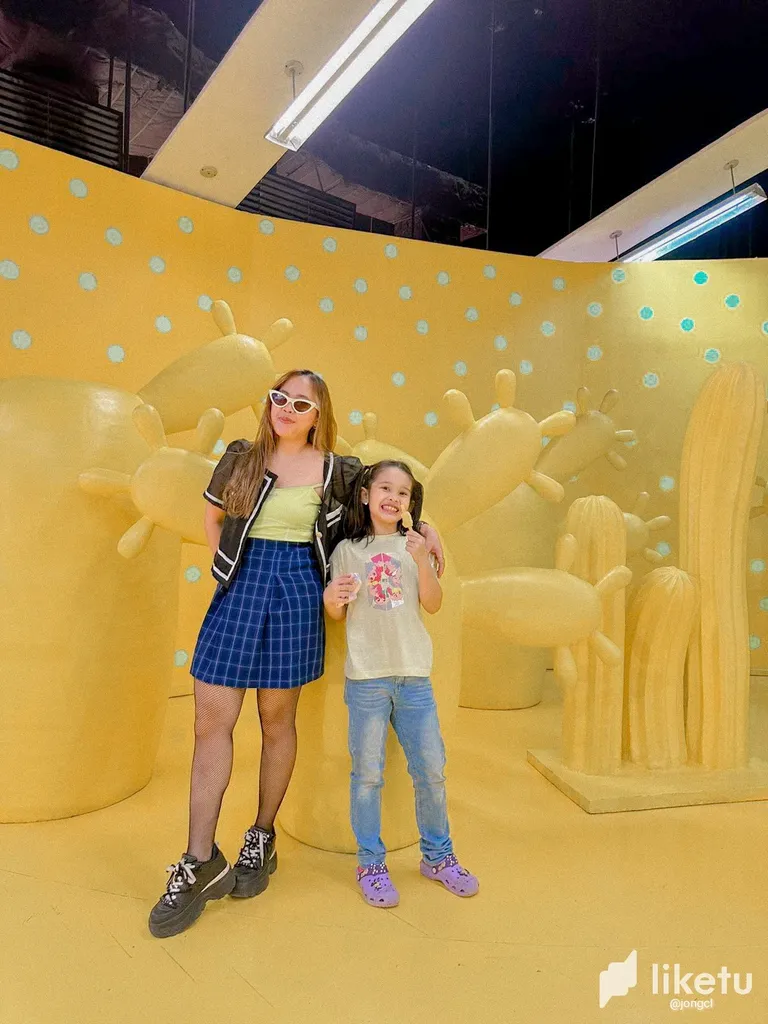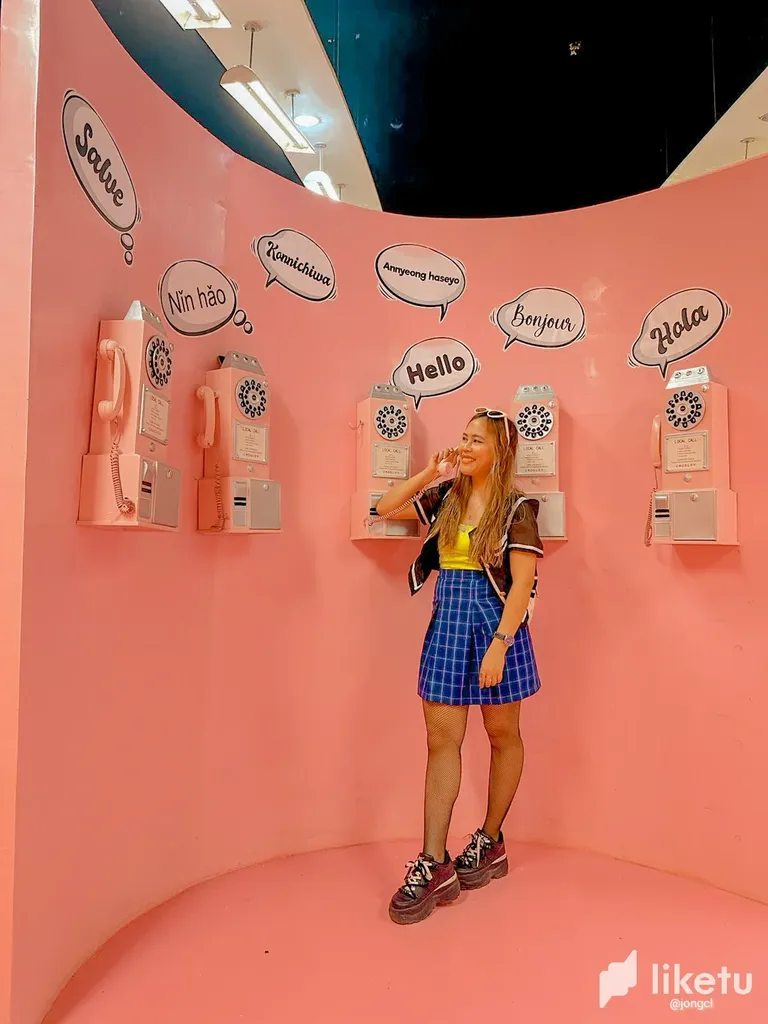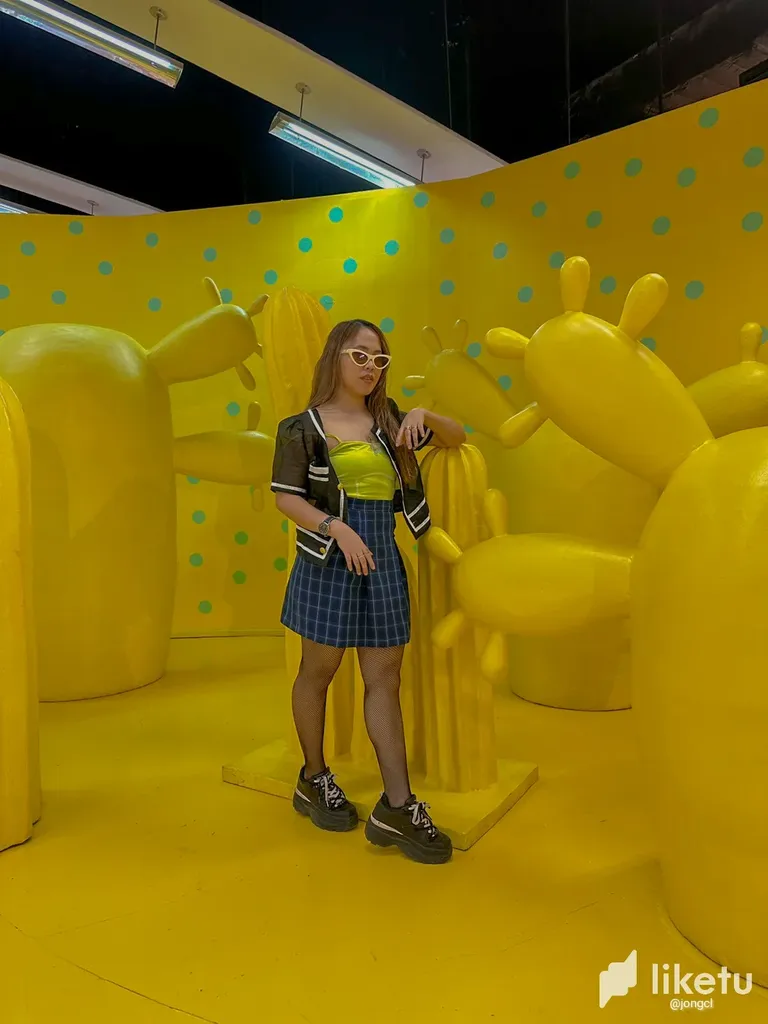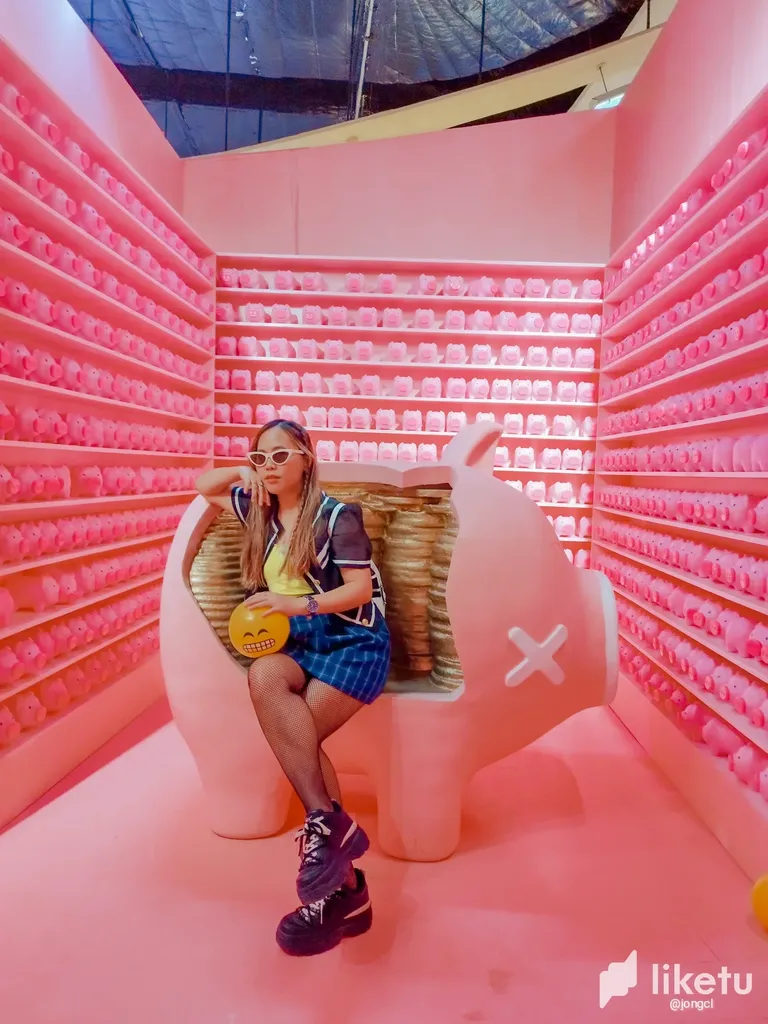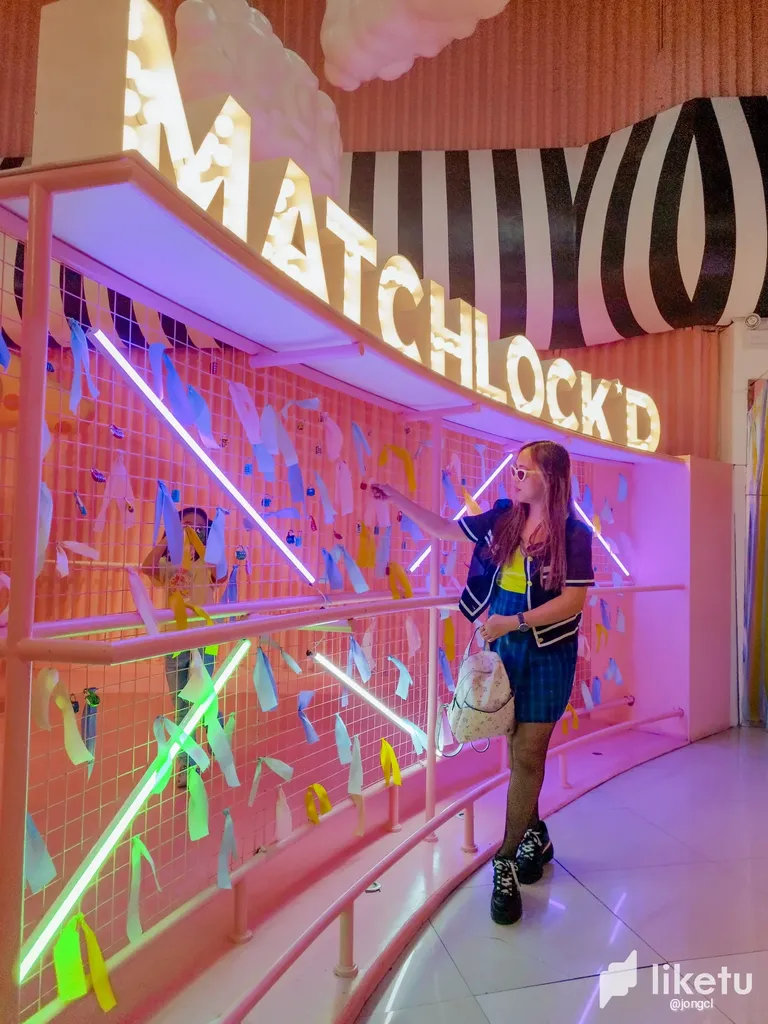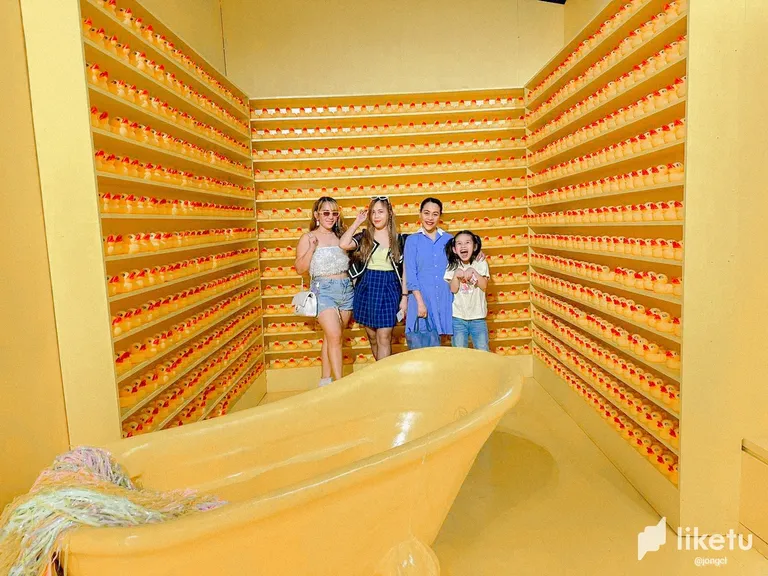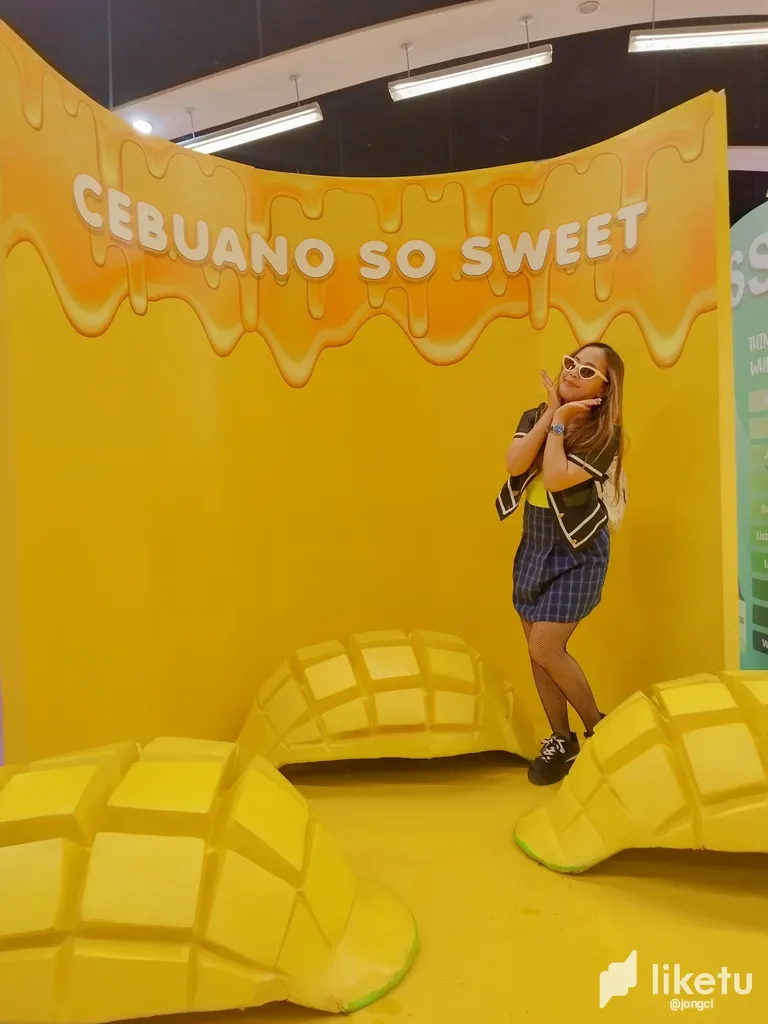 Your eyes will feast on a burst of colours upon entering M.O.E. As a fan of all-things-colorful, my heart was really happy! Honest opinion: I love this innovative space full of energy and flowing with creativity!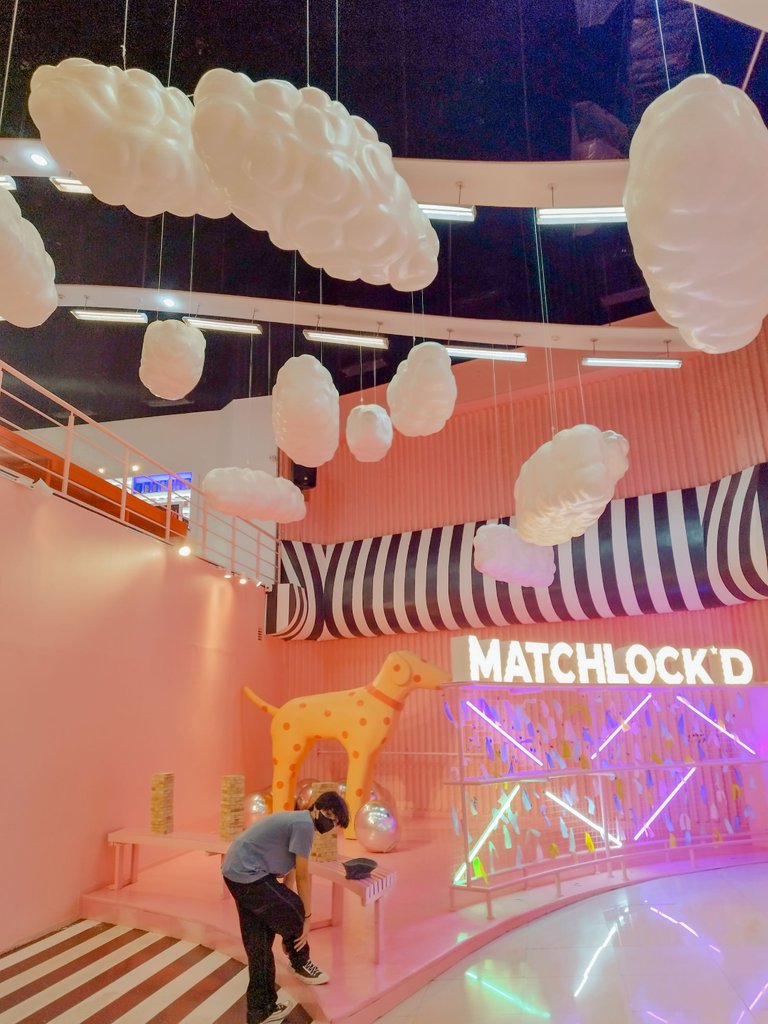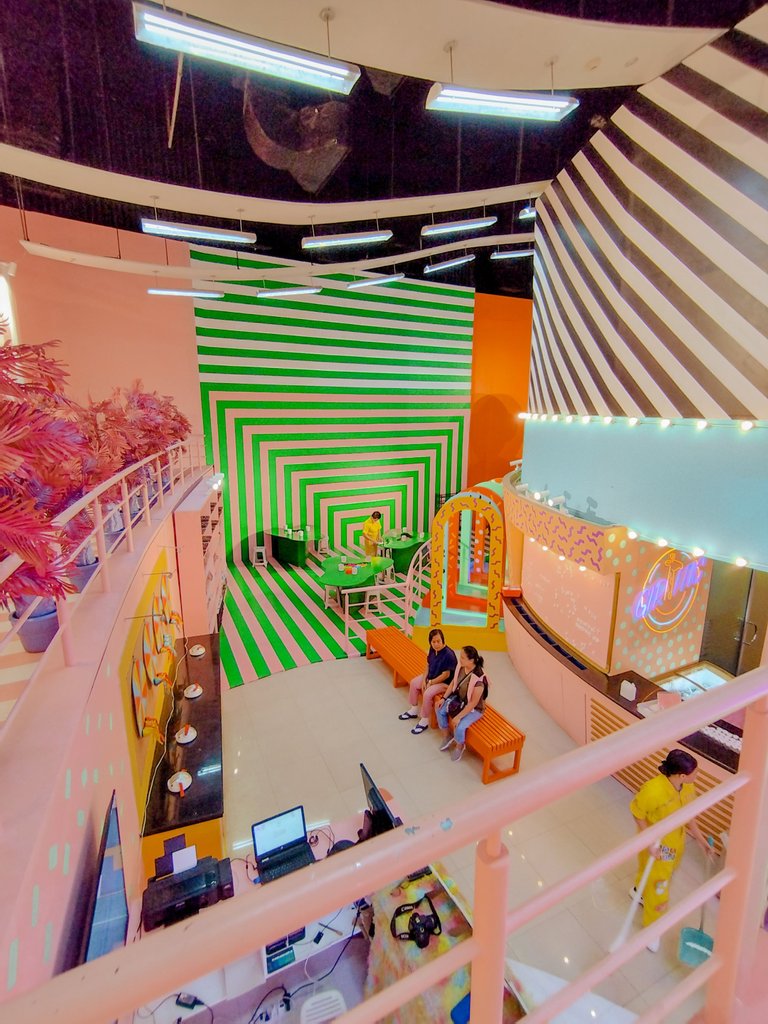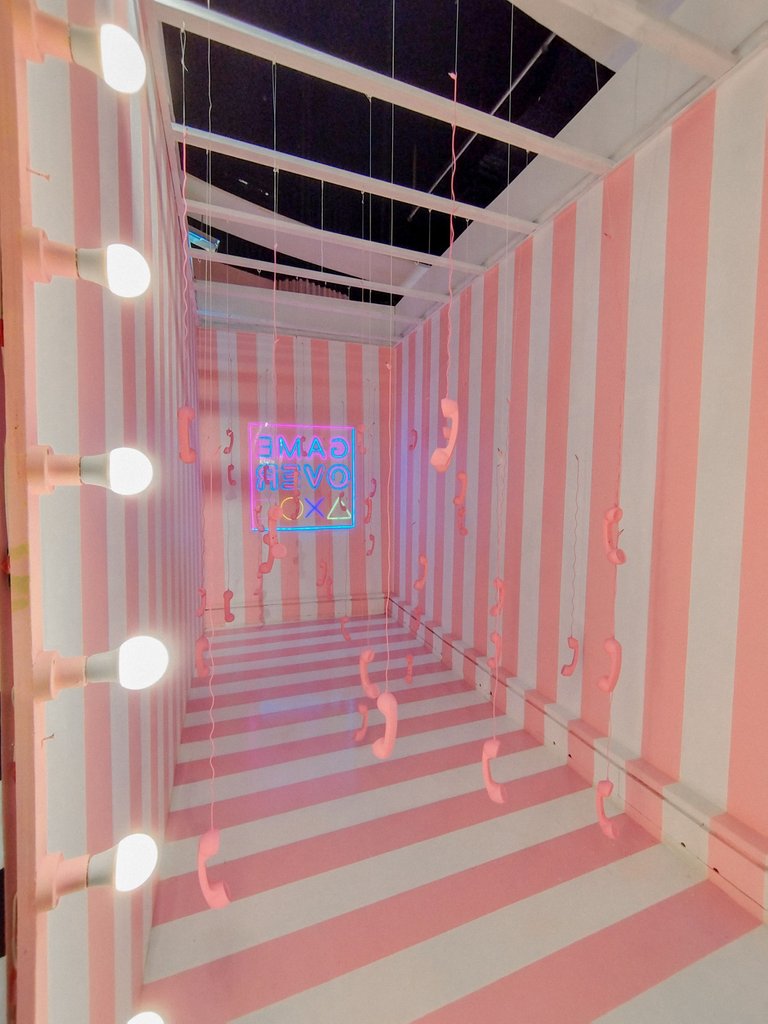 You will surely have so much fun exploring all the art-filled "pop-up photobooths", just as how exciting it was for me!
We first went to this Hello Pink booth area - photos of which are posted in the blog prior to this. Then we went to the space where there are quacky rubber ducks (yellow themed) and piggy banks (pink themed).
Next we went to this pool or billiards table set up in pastel purple, pink, blue and yellow. And how cute are those huge pop-it decorations?
Then we passed by the "Poshitive" area near the bridge designed with coconut-shaped trees in pink-purple hues.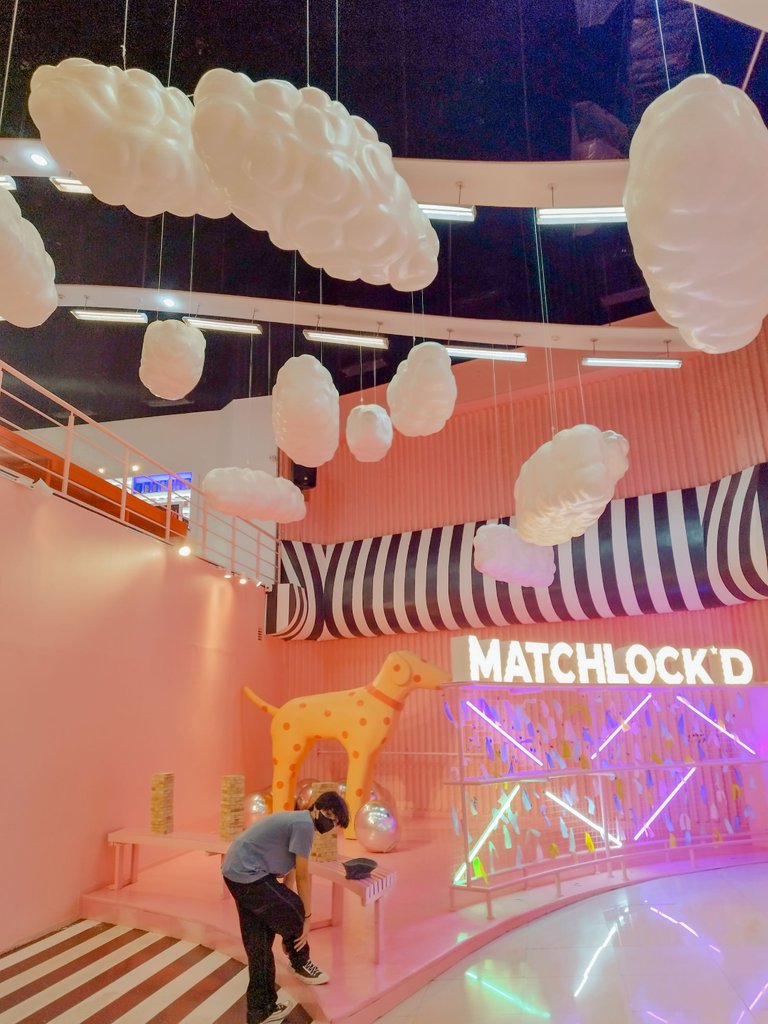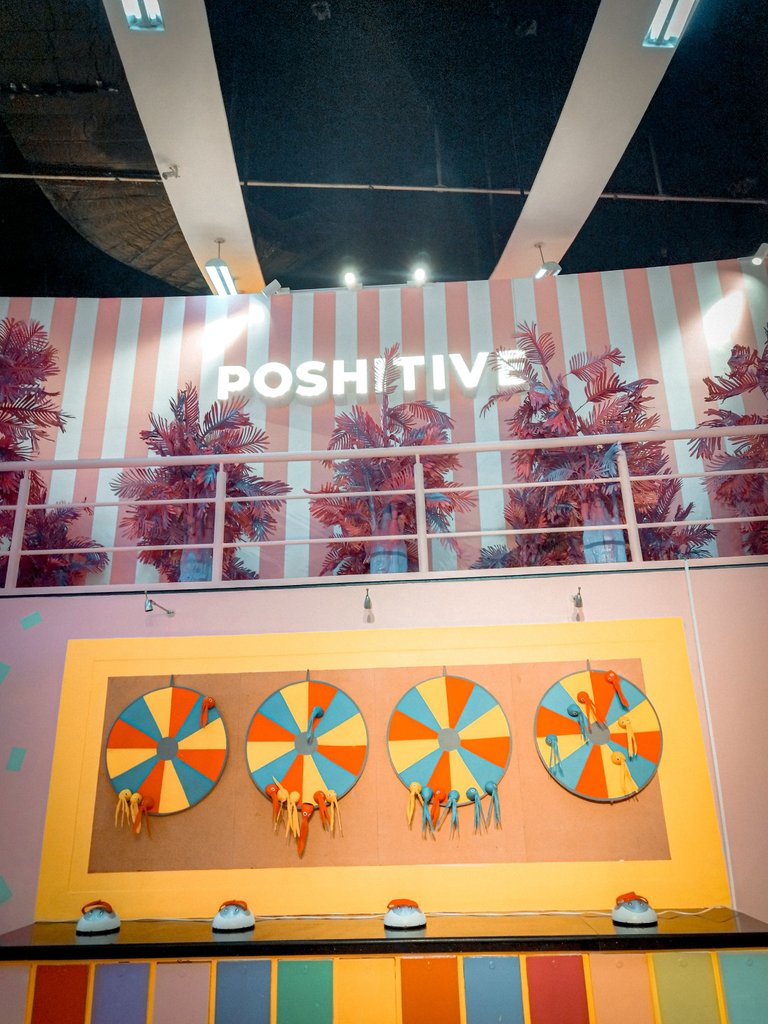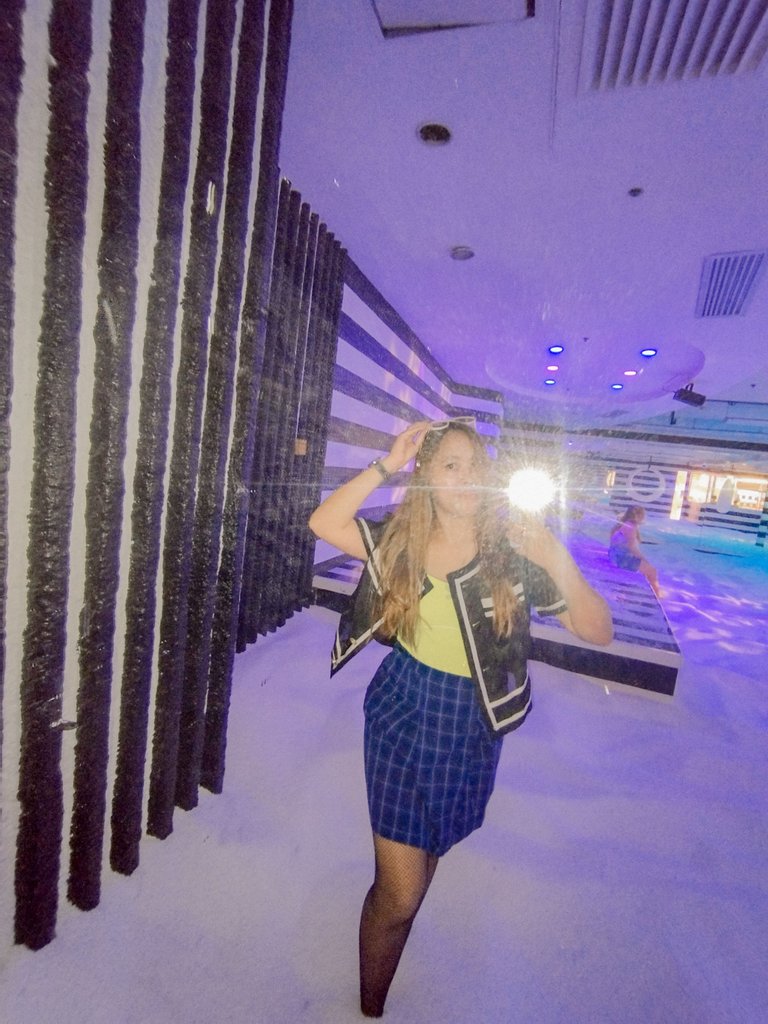 We then went to the other side of the museum and there we saw the huge posters about understanding the emotions. There were so many factoids about human emotions - Interest, Joy, Surprise, Sadness, Anger, Disgust, Contempt, Self-Hostility, Fear, Shame, Shyness, and Guilt. It was a good learning session for me, I reckon.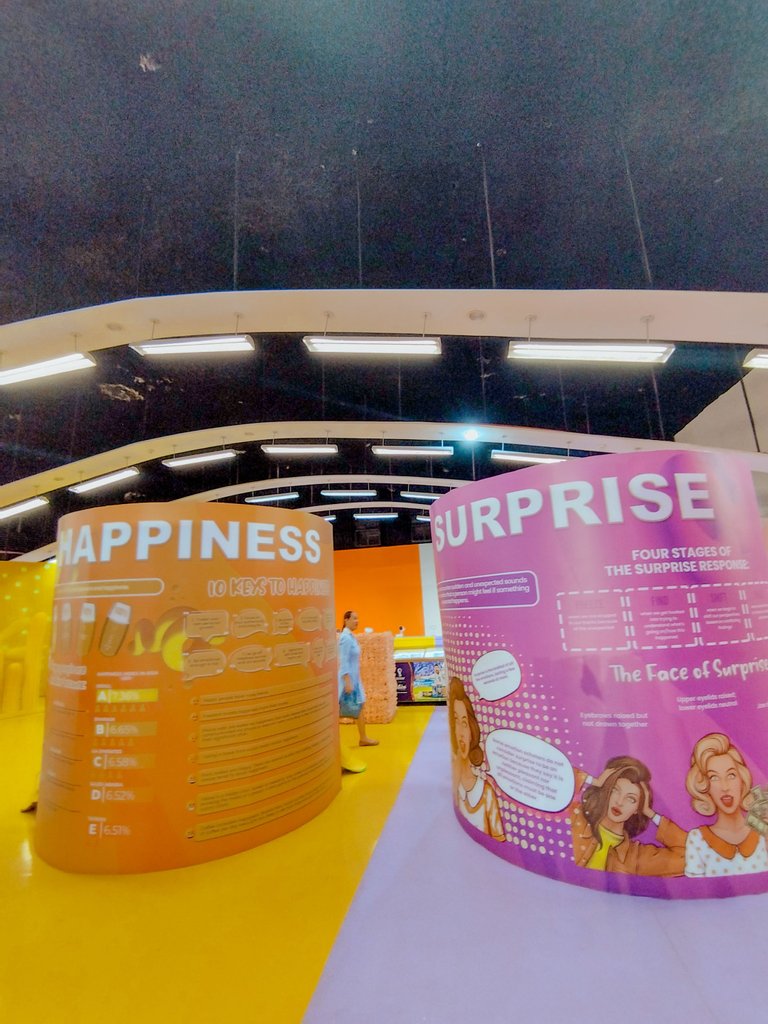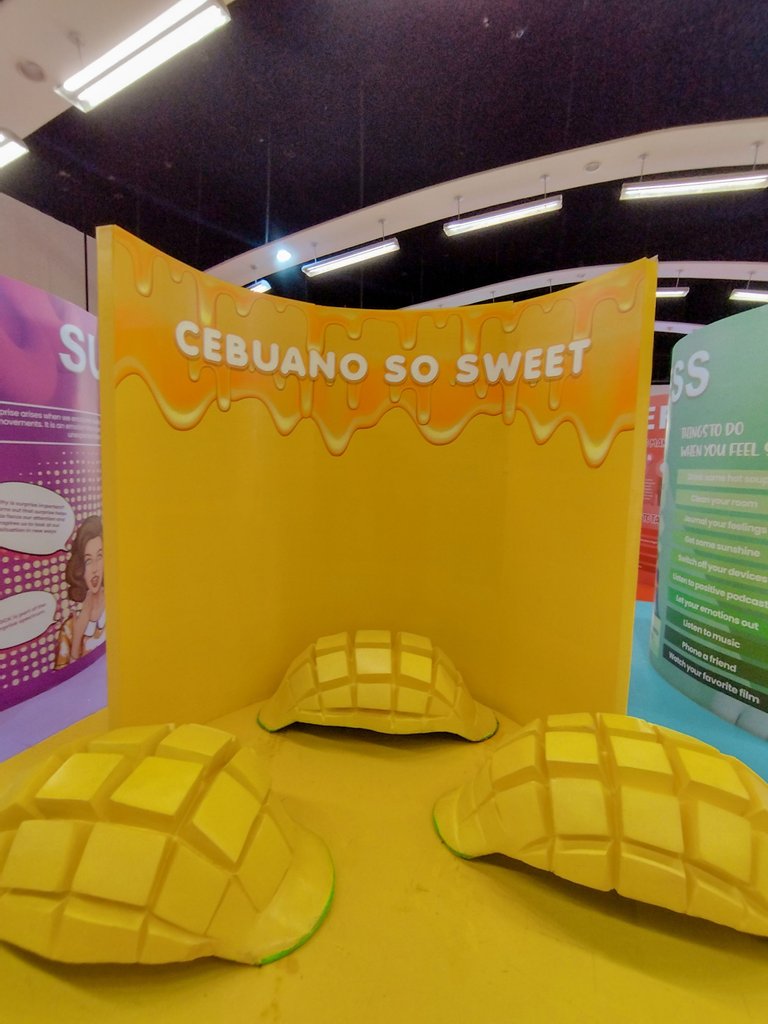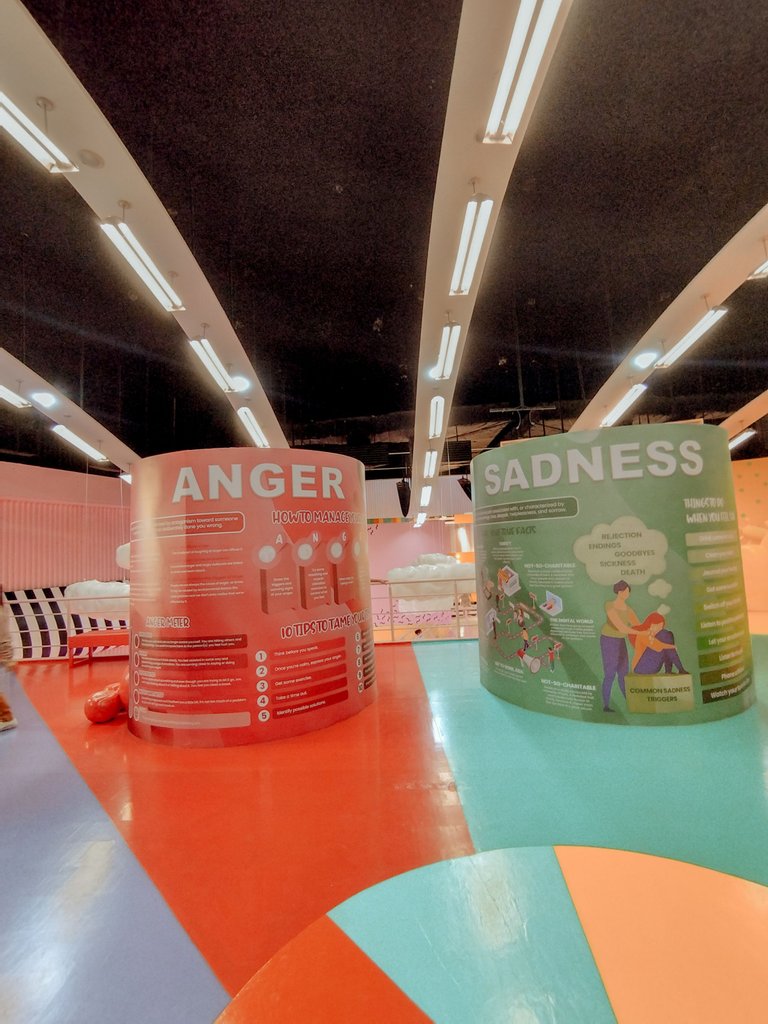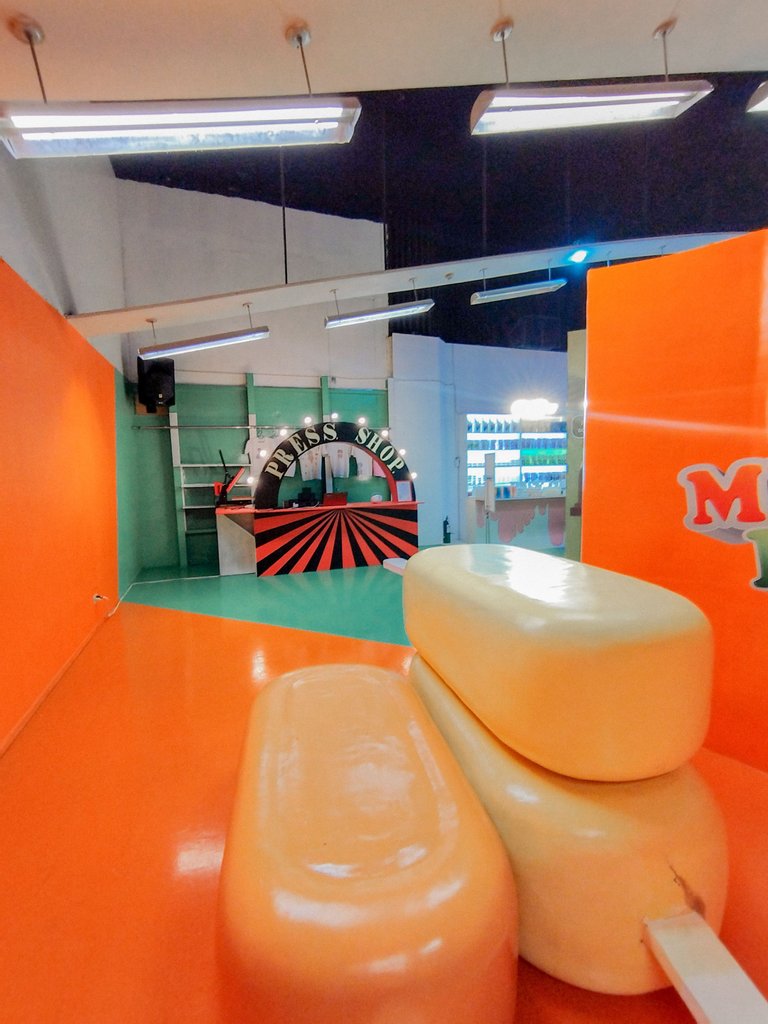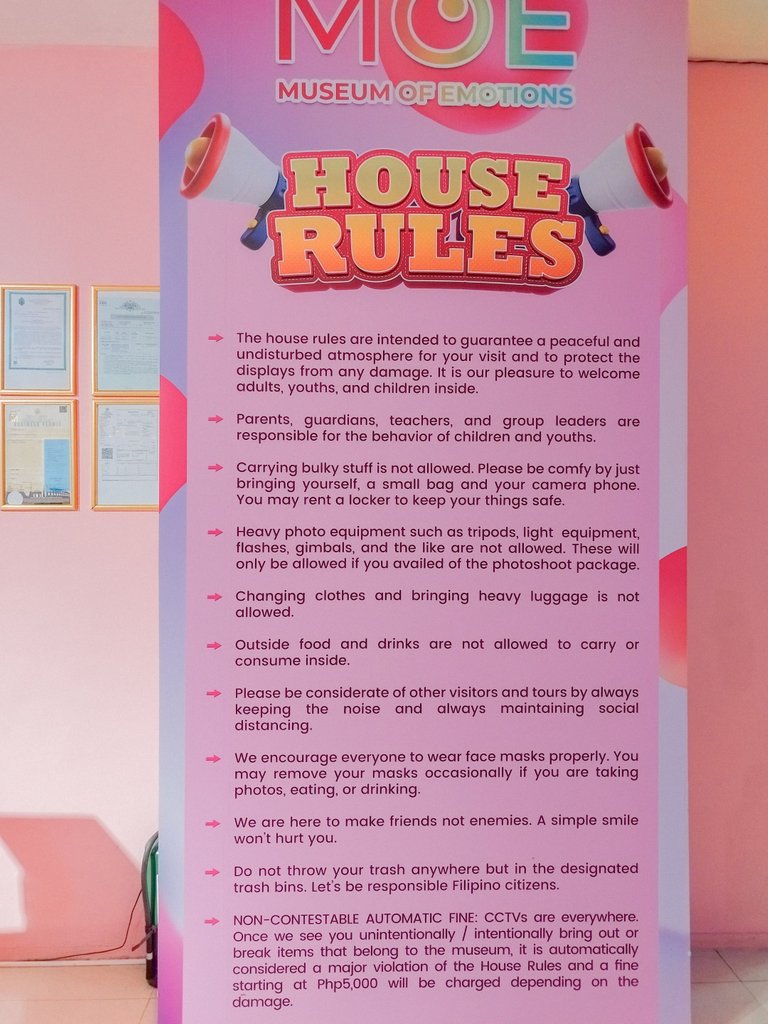 Last bit: As for the price, we each paid 350 Pesos for the Group rate. We were a group of four thus 350 PHP. I advise you go there in a group in order to get a discount! If you go there alone or with a partner you'll have to pay 499 each.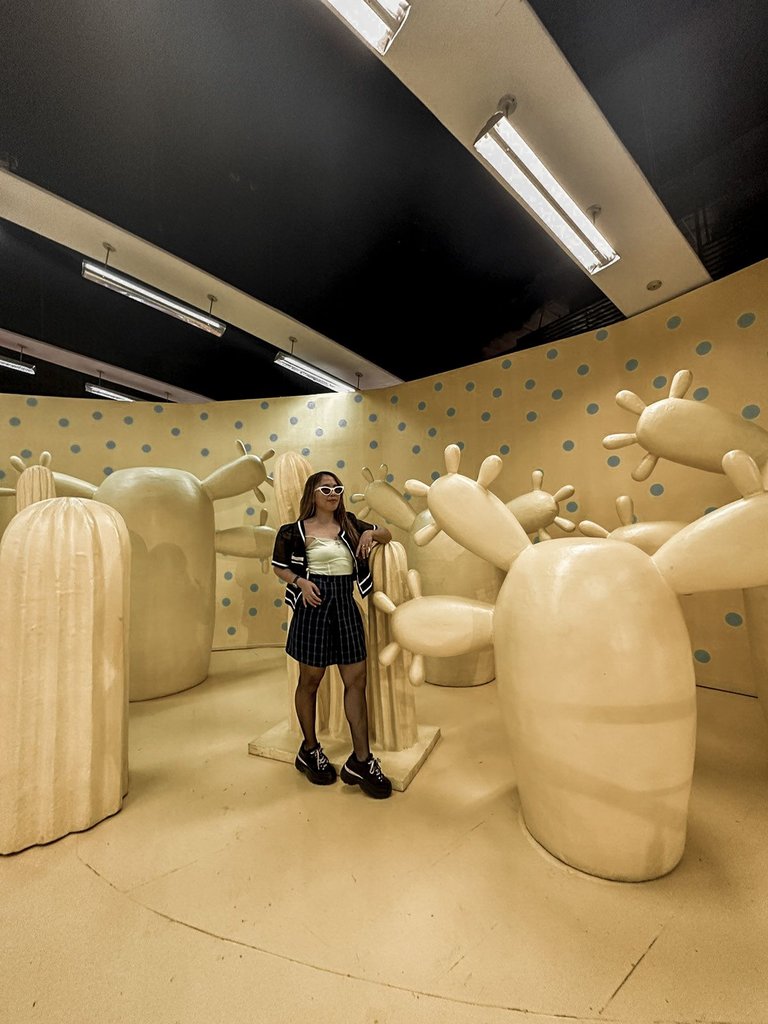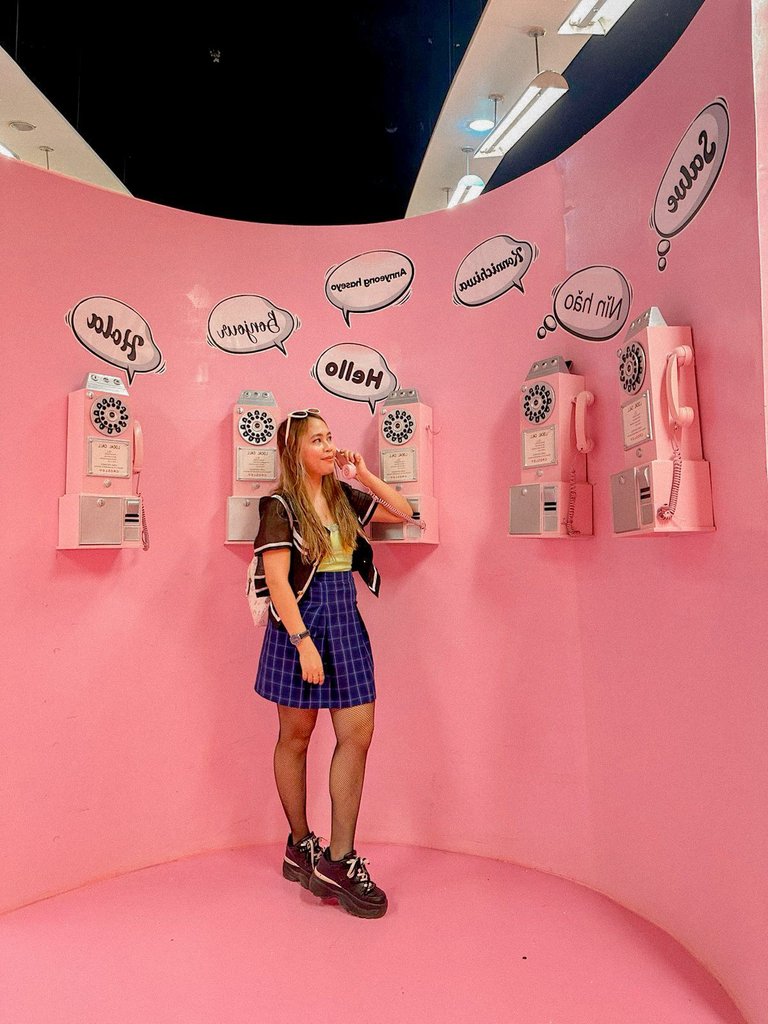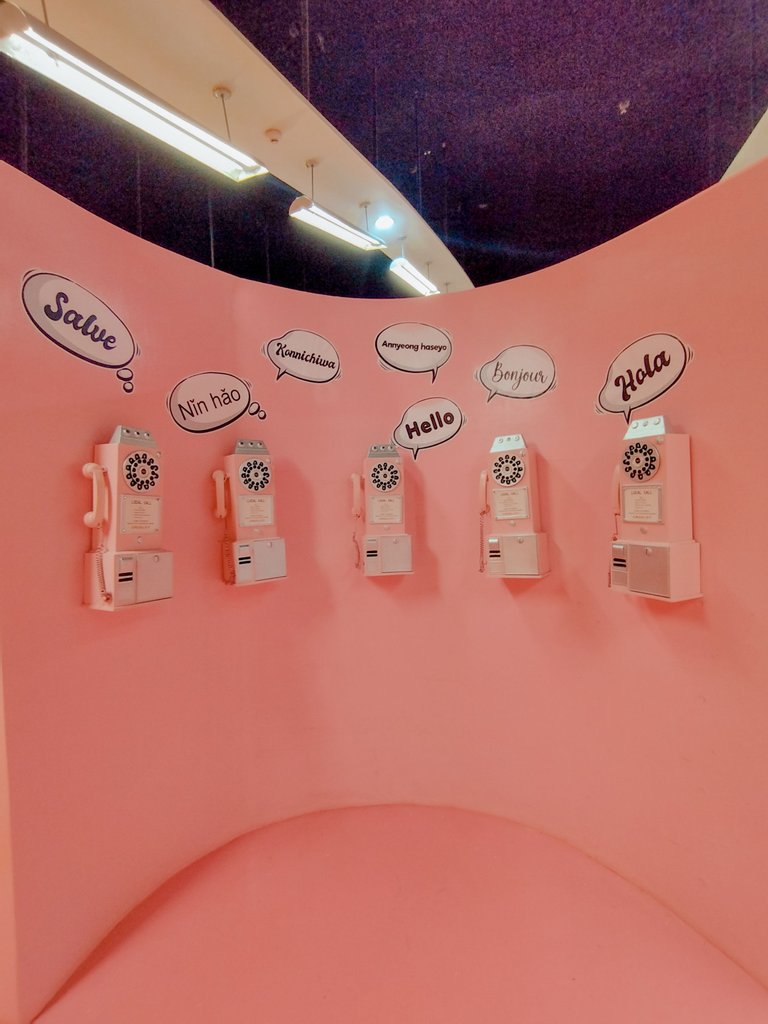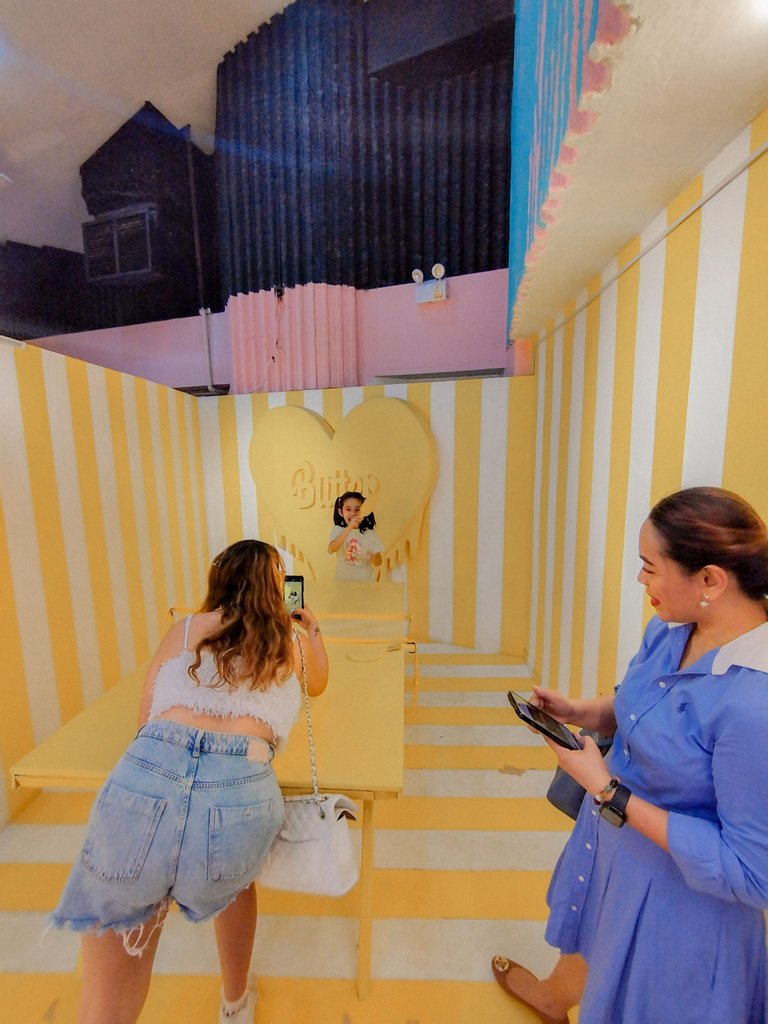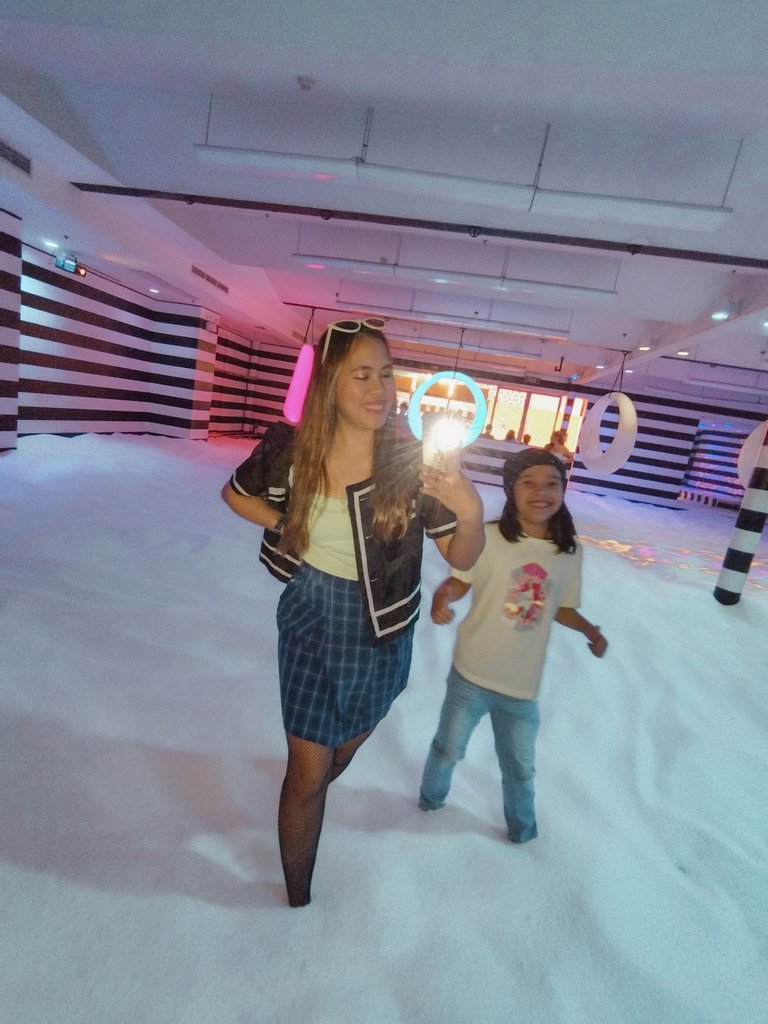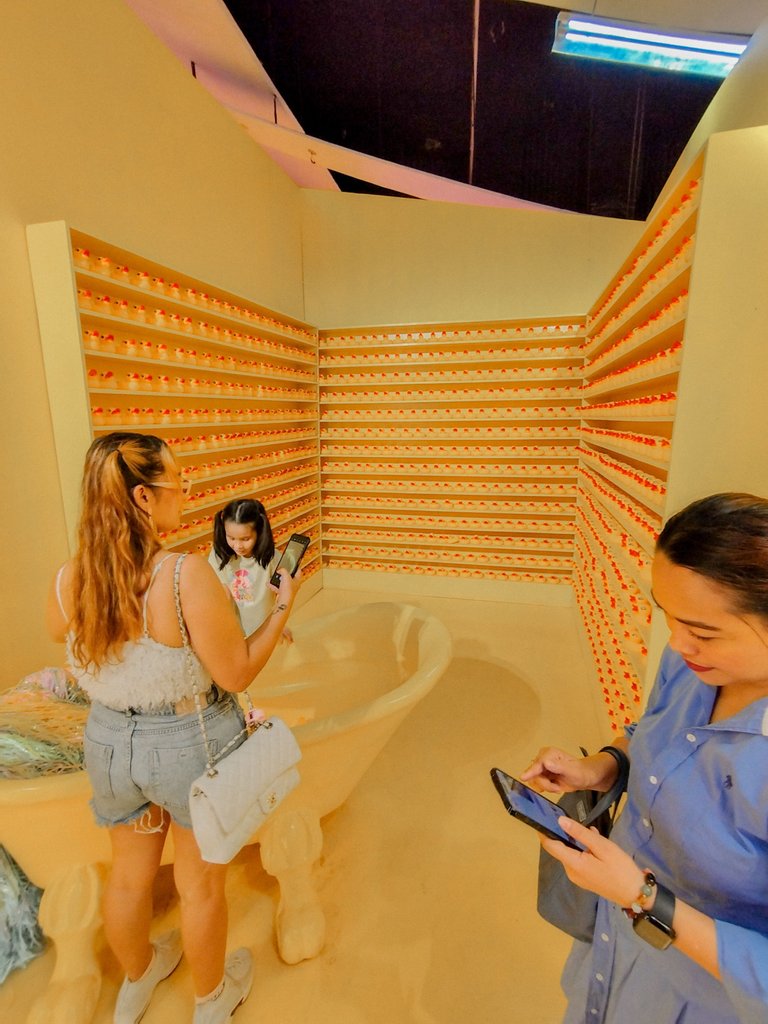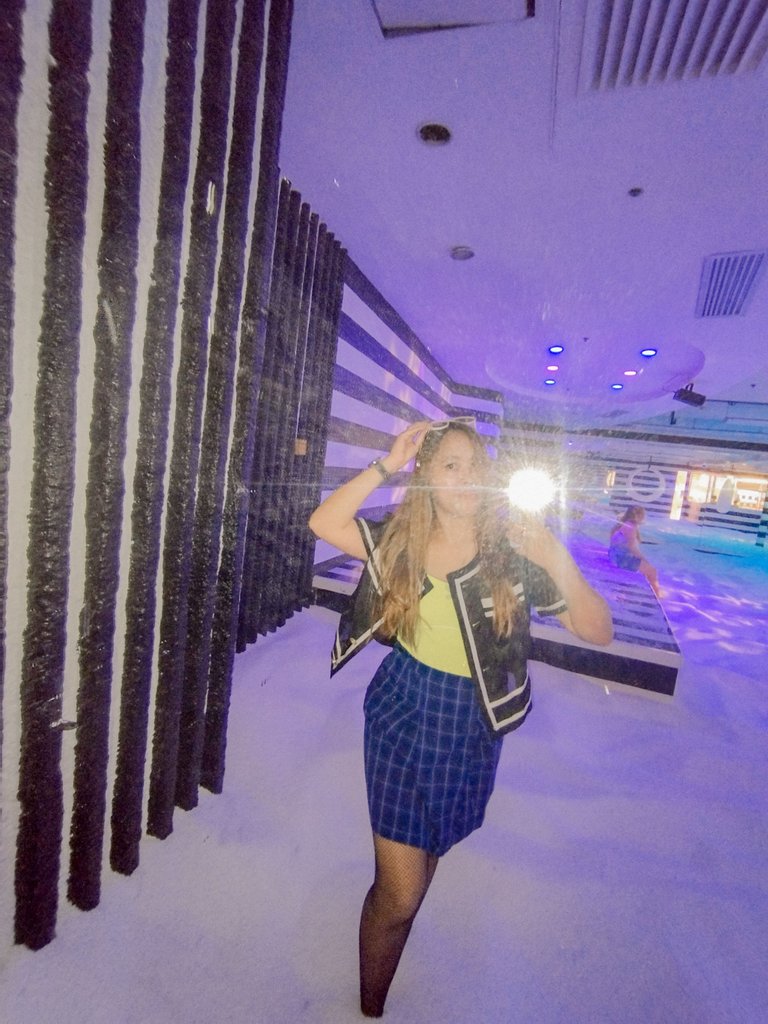 🩷💜🤍
There were more "photo booths" we explored there in that space. So please stay tuned for the second half of this blog, okay? 🫰
---
For the best experience view this post on Liketu
---
---