Actualizaciones de HiveLingual - Anuncio de un nuevo programa de ingles - Lección de Eng-Esp

---
Greetings language advocates, educators, and everyone who is interested in spanding our source code to be able to communicate more effectively among others. @hivelingual is a dream that started with some set backs but is project that in time it will prove it's true worth with the help of the always reliable and helpful Hive community. In this entry we're going we're going to discuss what's coming for the community as we are about to open a basic english program where everyone is gladly invited to participate wether it is by contrinuting with english lessons or showing your progress and understanding process. We also are providing a basic english lesson regarding the idefinite article by using a previous lesson I pubished here: https://peakd.com/hive-174578/@jonsnow1983/learn-english-with-snow-series-introduction-the-indefinite-article-english-version
Since English is not my native language, it is important to me help me in possible mistakes I would make with my spelling. I tend to be very open to critics all for the sake of learning.
This lesson is is presented in English-Spanish as it's directed to that audience yet all the material is en english and spanglish is used as you can at the same time understand a bit if you're not a spanish Speaker. Let's keep learning together and stay tuned for more updates. Hivelingual has the potential to bring huge awareness to the hive ecosystem. Hive On
---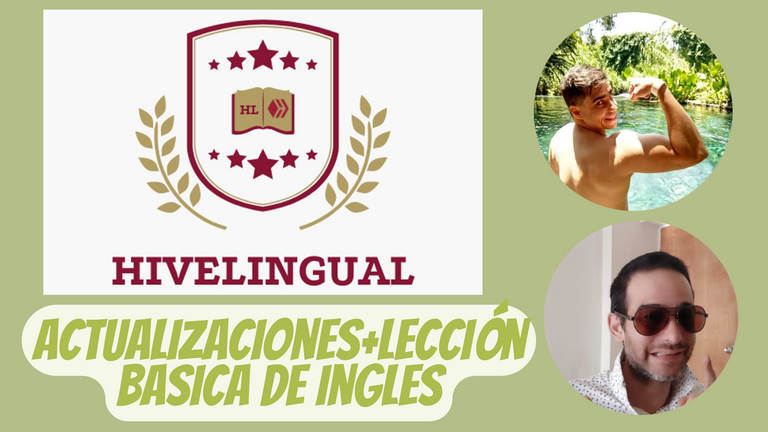 ---
Saludos a los defensores de la lengua, a los educadores y a todos los que estén interesados en ampliar nuestro código fuente para poder comunicarse más eficazmente entre los demás. @hivelingual es un sueño que comenzó con algunos contratiempos pero es un proyecto que con el tiempo demostrará su verdadero valor con la ayuda de la siempre confiable y útil comunidad Hive. En esta entrada vamos a hablar de lo que se avecina para la comunidad, ya que estamos a punto de abrir un programa de inglés básico en el que todo el mundo está invitado a participar, ya sea mediante la contribución a las lecciones de inglés o mostrando su progreso y proceso de comprensión. También estamos proporcionando una lección de inglés básico con respecto al artículo indefinido utilizando una lección anterior que publiqué aquí: https://peakd.com/hive-174578/@jonsnow1983/learn-english-with-snow-series-introduction-the-indefinite-article-english-version
Como el inglés no es mi lengua materna, es importante para mí ayudarme en los posibles errores que cometería con mi ortografía y pronunciación. Suelo estar muy abierto a las críticas, todo sea por aprender.
Esta lección se presenta en inglés-español, ya que está dirigida a ese público, pero todo el material está en inglés y se utiliza el spanglish para que puedas entender un poco si no eres un hablante de español. Sigamos aprendiendo juntos y permanezcamos atentos a más actualizaciones. Hivelingual tiene el potencial de dar a conocer el ecosistema de la colmena. Hive On
---
▶️ 3Speak
---
---