3 Weeks Into Flower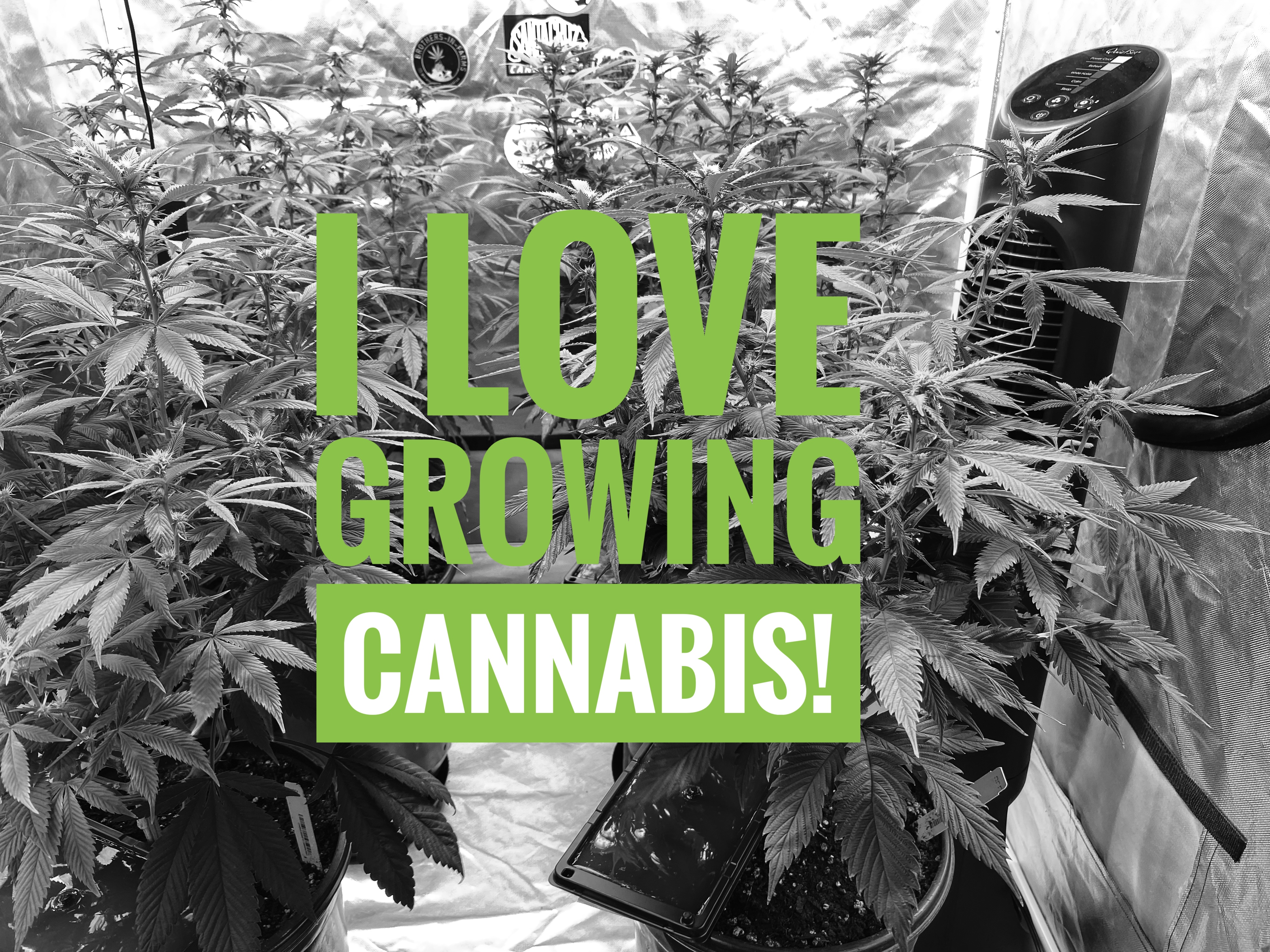 What's up Weed Nerds? How has everything been going? I see my fellow growmies here on the Hive Blockchain are doing spectacular things! Growing with you all has been such a fun journey, and even though it is looking like I'll be tearing down the 4x4 tent, selling the 600 Watt Led, I don't think it will be the end. Not yet!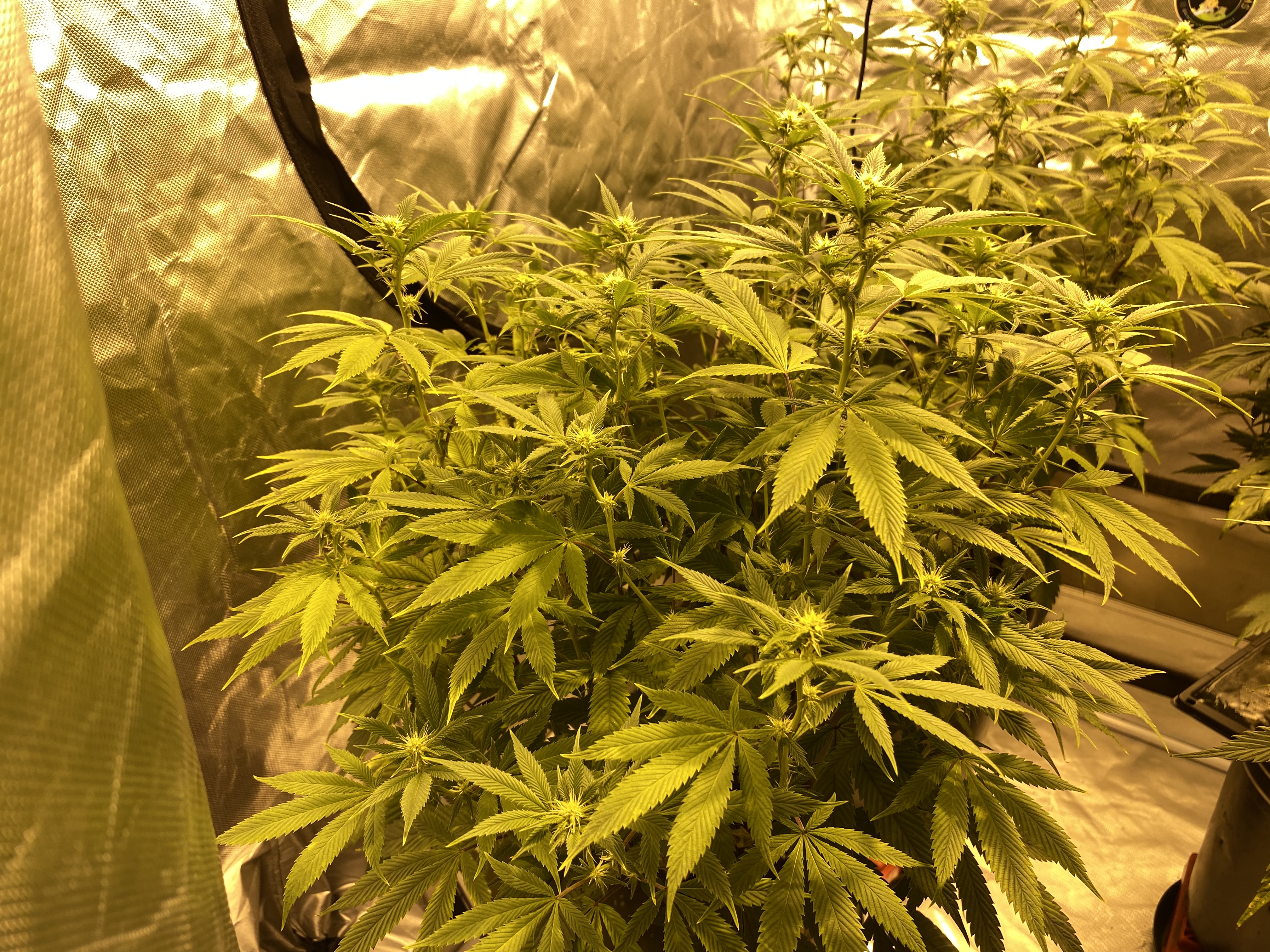 But if it is, it will be temporary. Then if this is the last grow until I resume, I will be very happy with this one. Last couple grows have been pretty lousy, I do have to admit. Filling up the 4x4 proved to a little to much for me at the moment. Or doing 12 plants. Which is why I decided to go with 4 plants this round, even though I should of put up a trellis, and fill this sucker up, lol. That will bite me in the butt come harvest, but it is what it is. Having less pots to worry about soil, watering, feeding, etc, etc is a pain in the ass!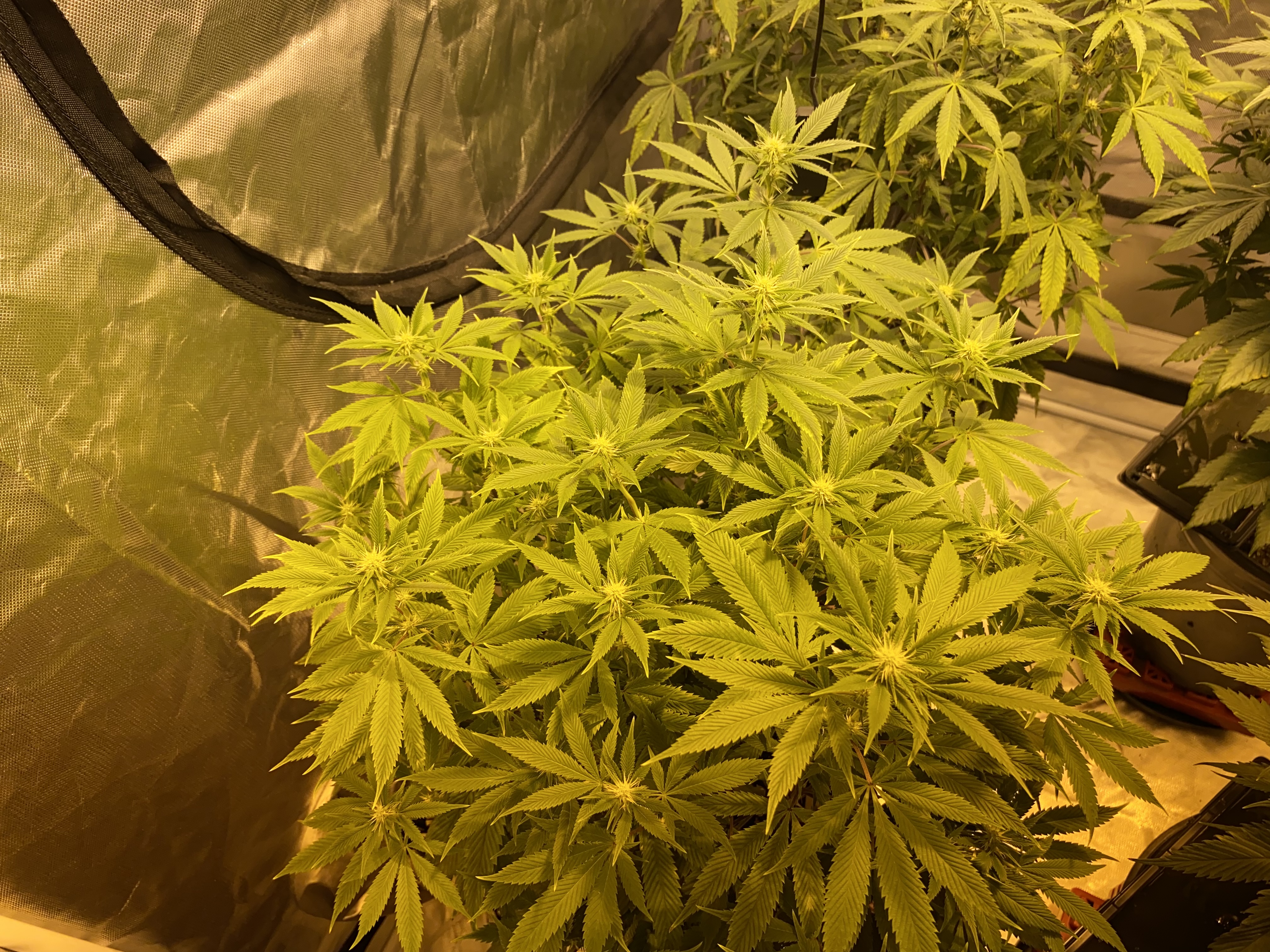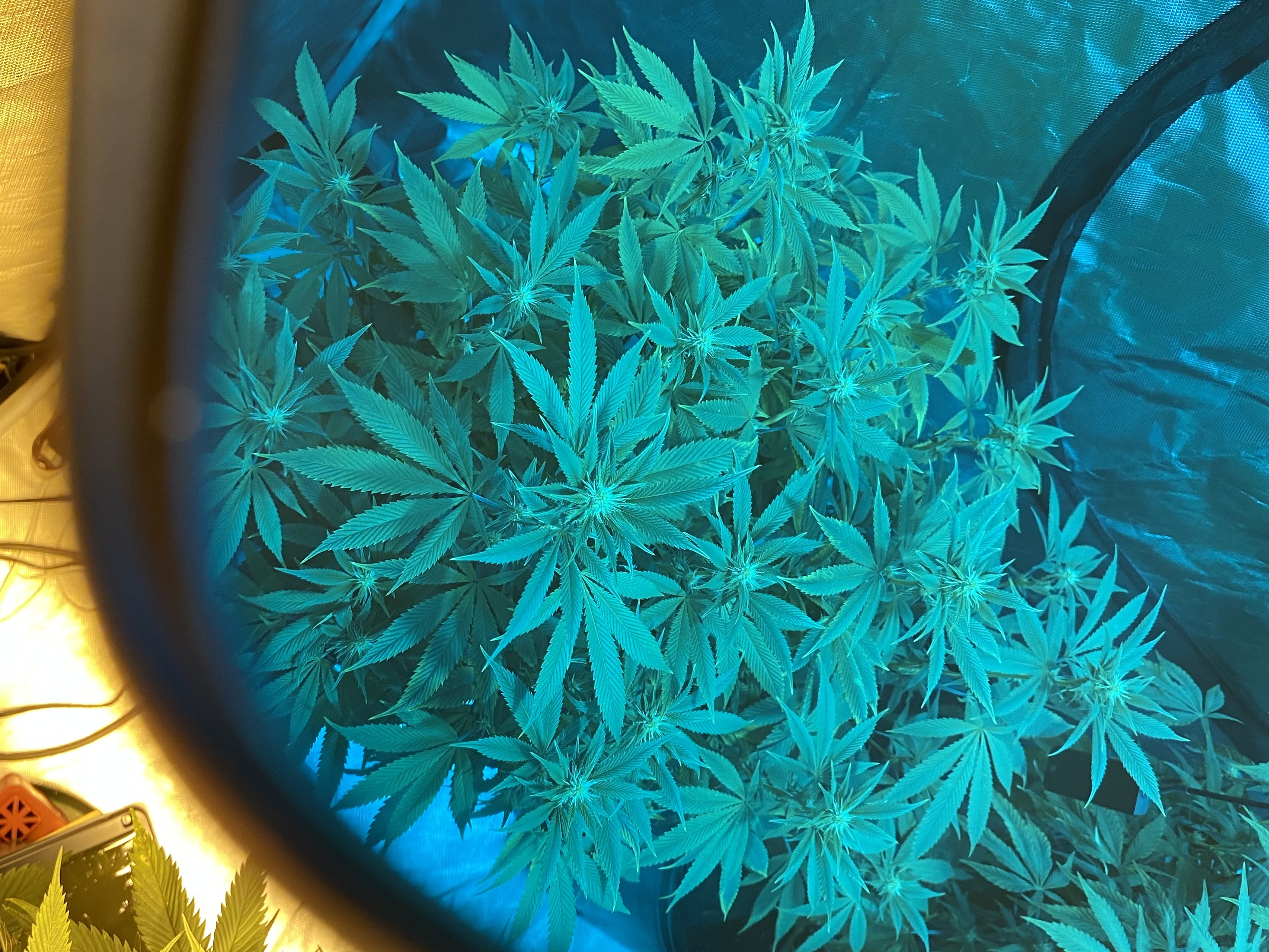 ---
The Knights Templar Og, a cross of Wifi x DaVinci OG x LemonCake OG F4 looking like a completely new plant compared to 2 weeks ago. So funny because I'm looking at some information on it right now for this post, and it specifically says be mindful on over watering on this one. Which is exactly what I did, then on top of the PH issue from the foiler treatment. It is a 9 week plant, and currently I am on the 3rd week. This is supposed to please OG Kush fans. I'll be the judge on that ;)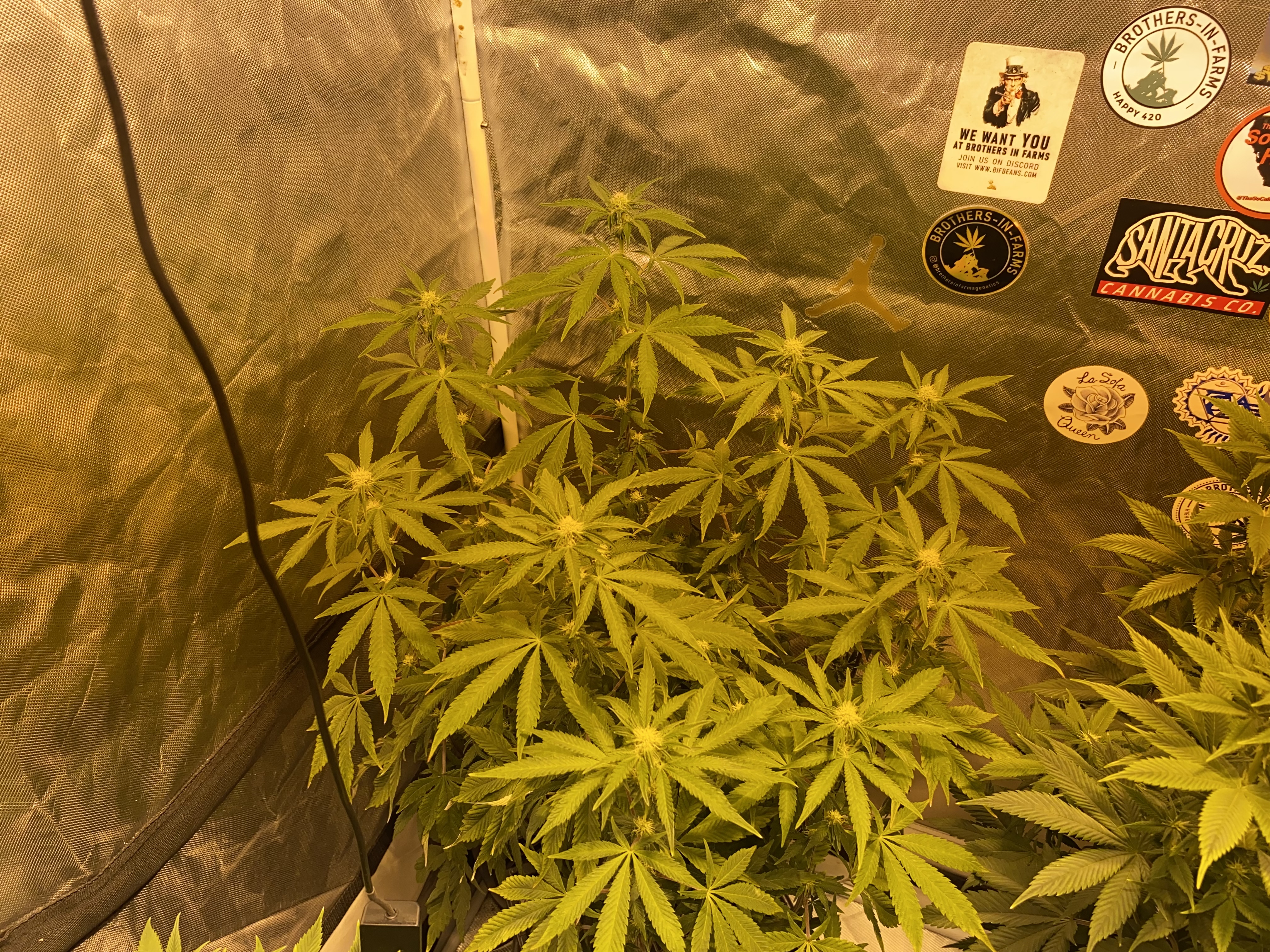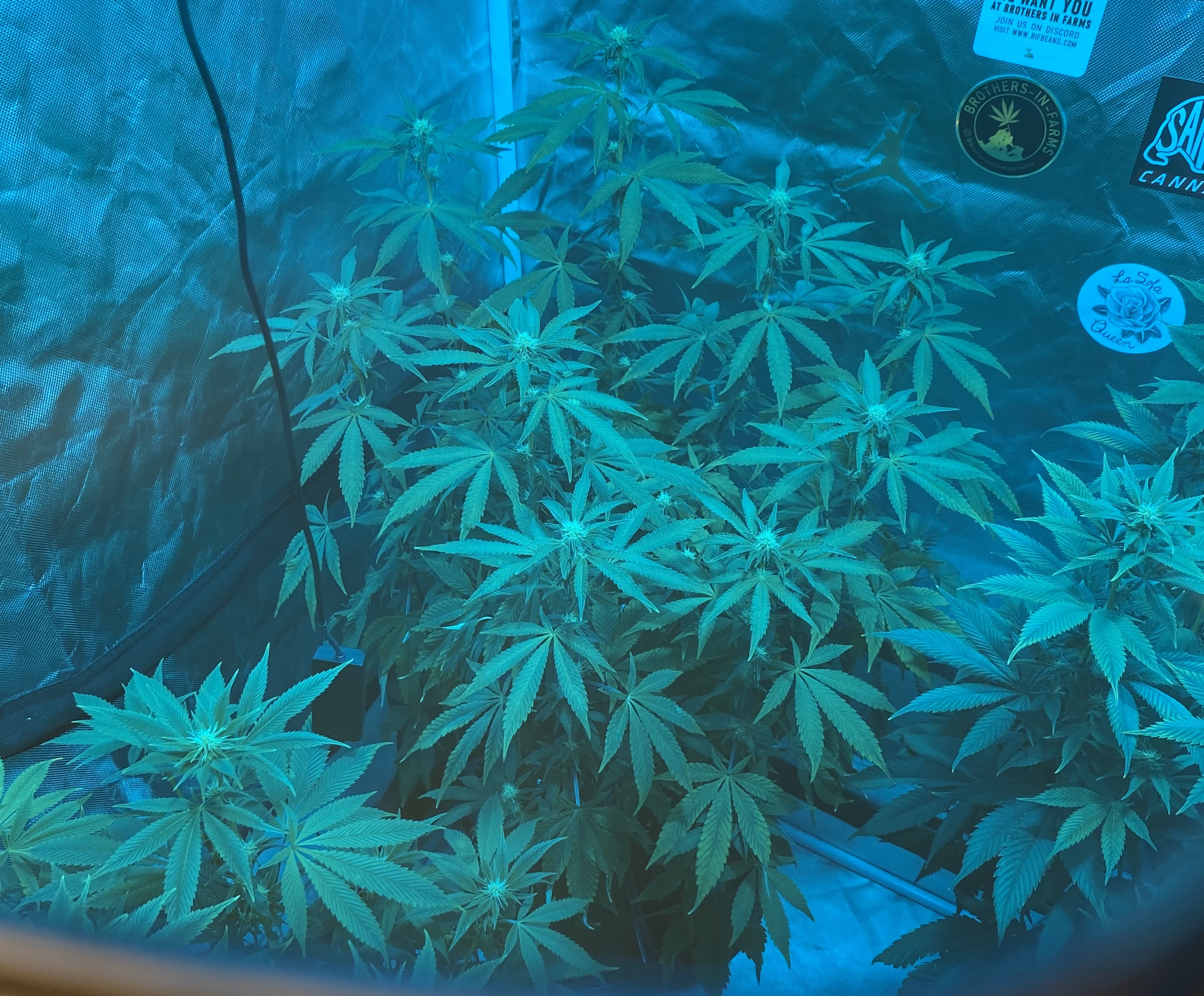 ---
Larrys Breath, a cross of Gelato 33 X Mendo Breath. Gelato 33 is also called Larry Bird, hence the name Larry. This is Thug Pug genetics, and also has a flower time of 9 weeks. So we shall see.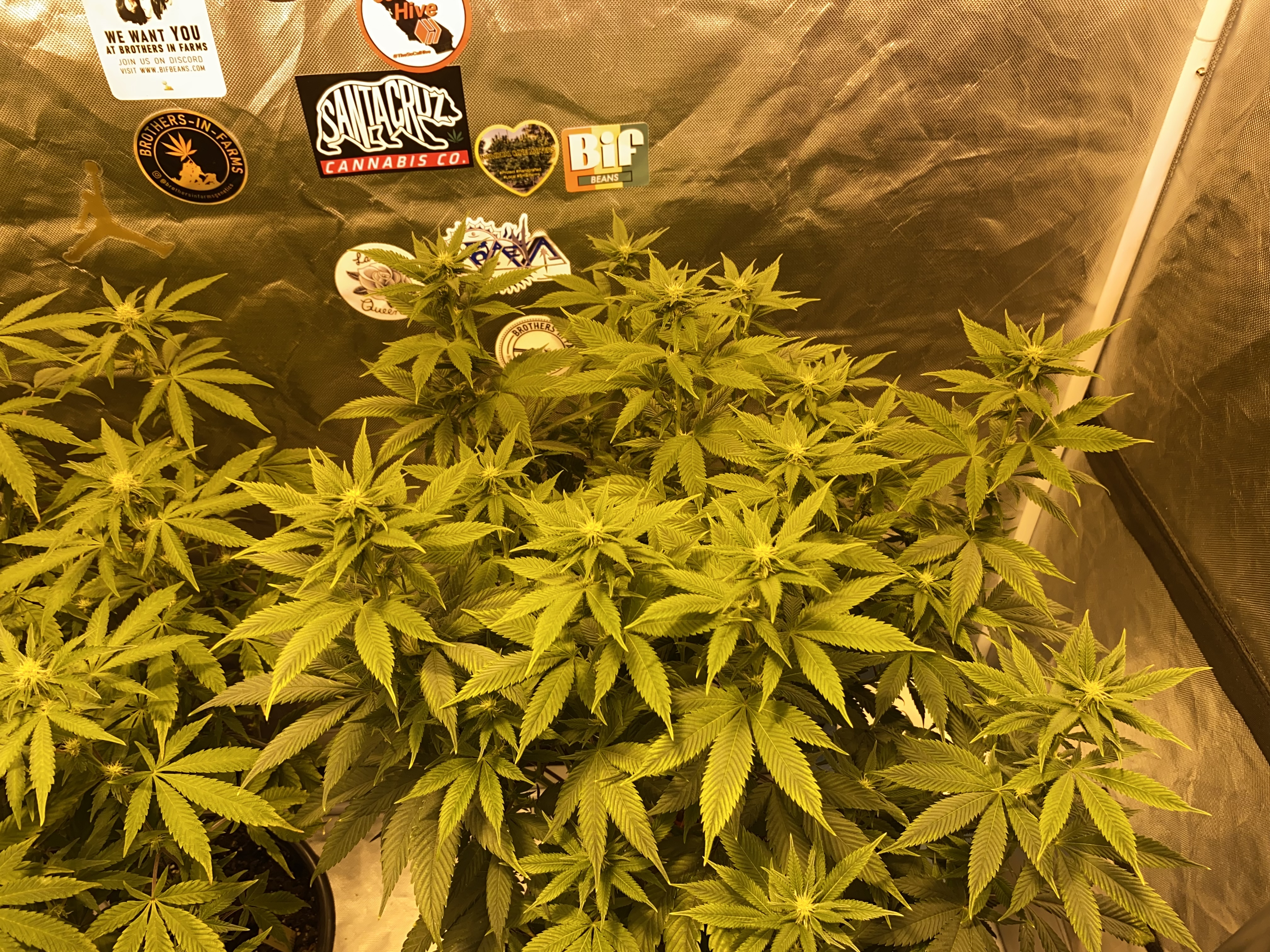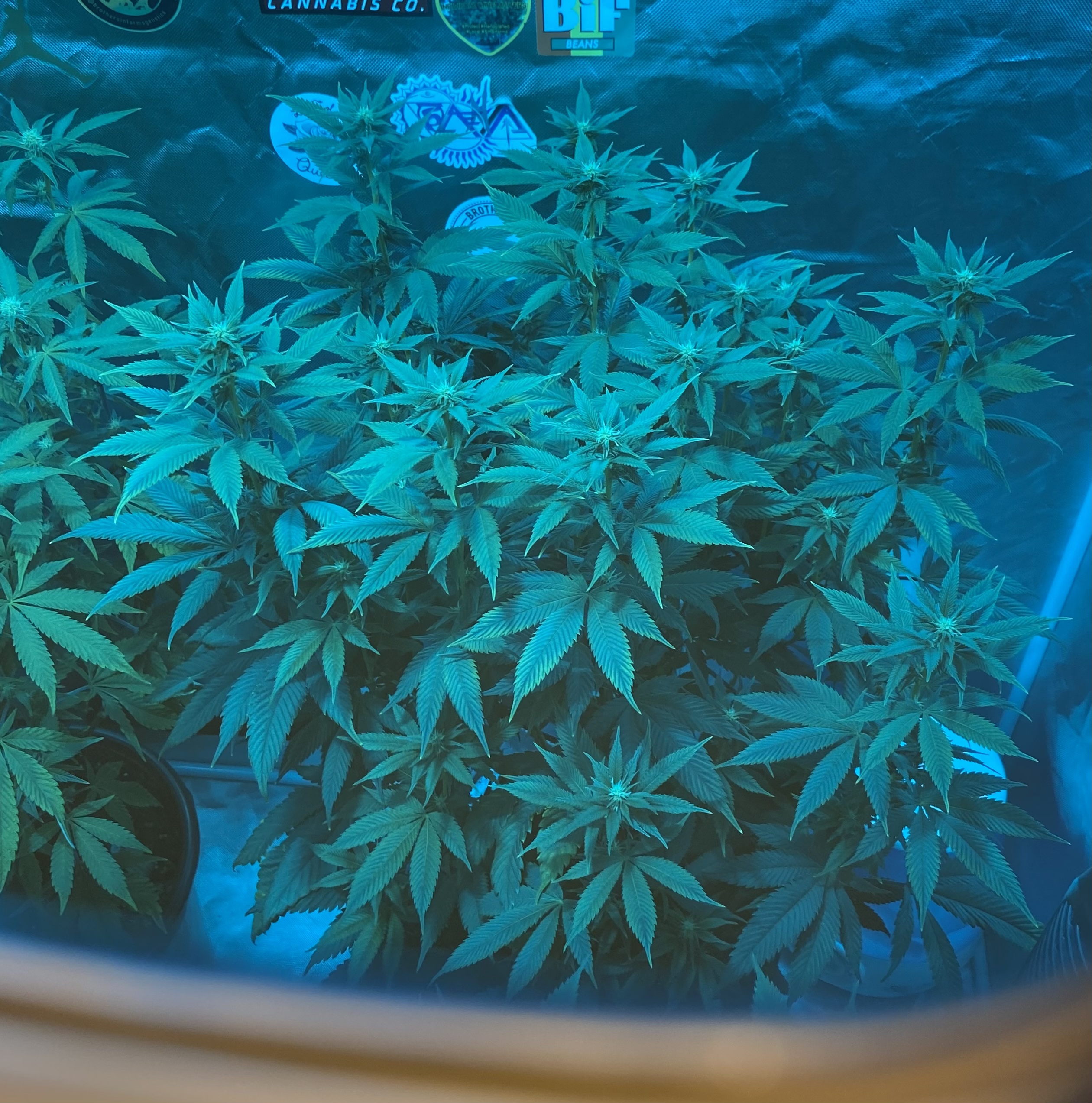 ---
Chile Verde. You all may love this in your burrito, as do I. But this is actually not the famous Mexican dish we all love. This is a Sativa dominant cross of
Key Lime Pie x Lavender with a flower time of 9 weeks. I never smoked this before, have you?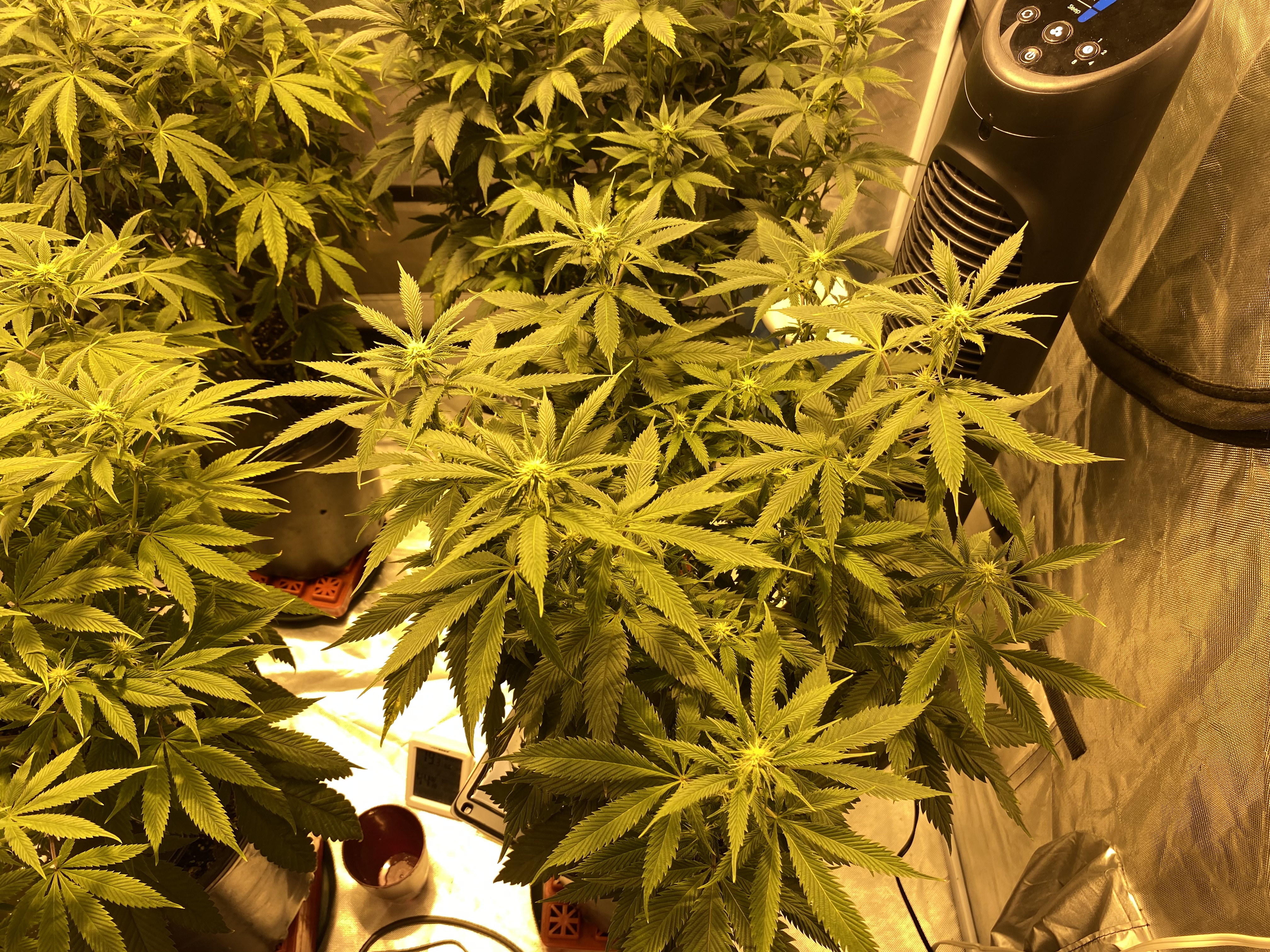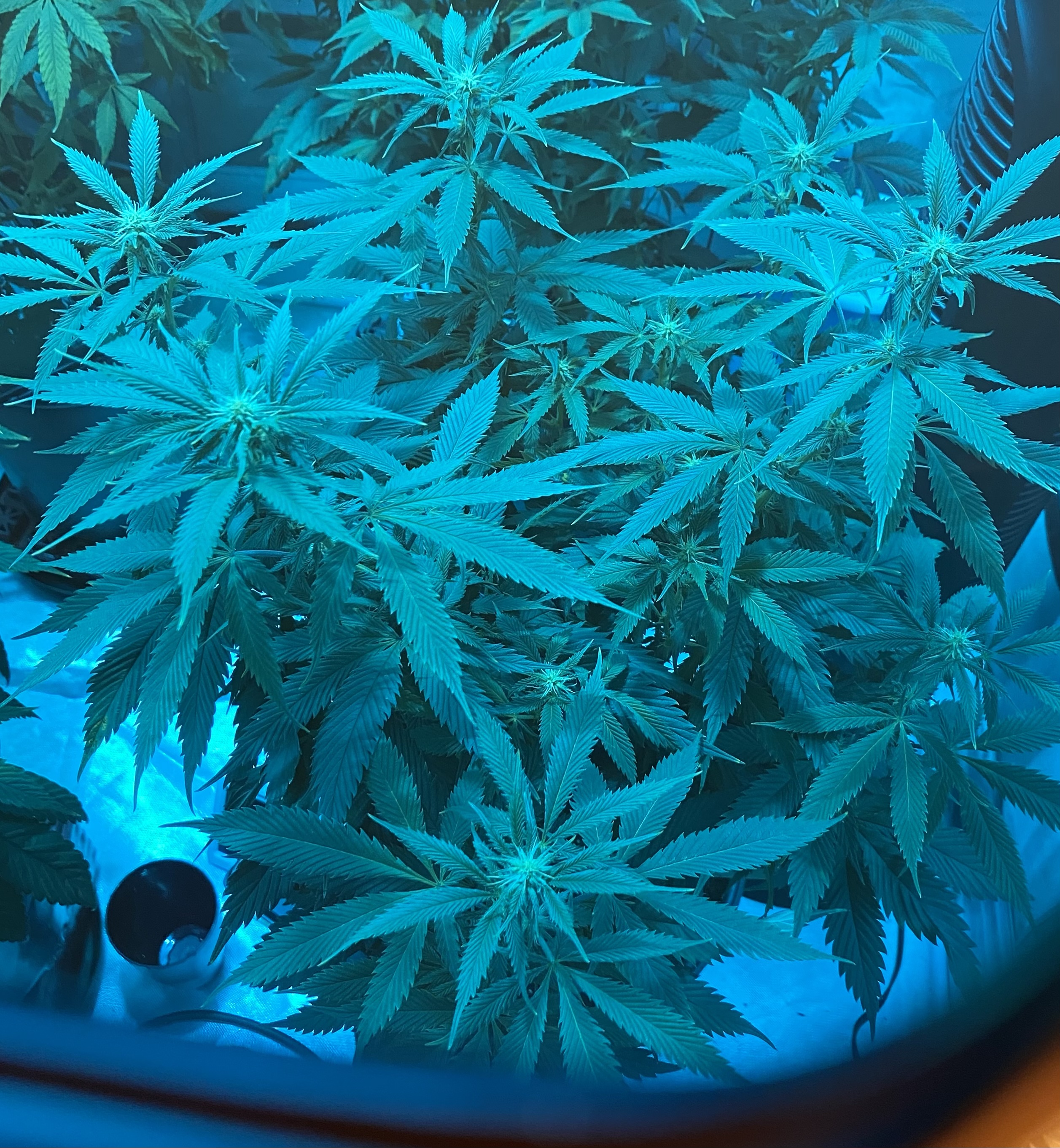 ---
Last but not least we have my 3 Gallon Challenge Contender, Dosi Sherbet!. You all know I really wanted the Grape Ape cut, but this cross of 2 Scoops (Grape Sherbet x Orange Sherbet) x Dosidos should quench my thirst of something purple. Another 9 week strain, this one from Elev8 genetics. It was actually released at the recent Emerald Cup, and it has got some great reviews!

Well that is all now. Just giving them plain RO water, with 5ML per gallon of Cal/Mag with a 0-0-0 NPK derived from Gypsum. Next watering I am thinking of using a little bit of Bud Booster , or possibly what @davedickeyyall told me about the Banana peels. Either way I'll keep you all updated. Until then have a great week everyone!




---
---