More Thoughts On Promotion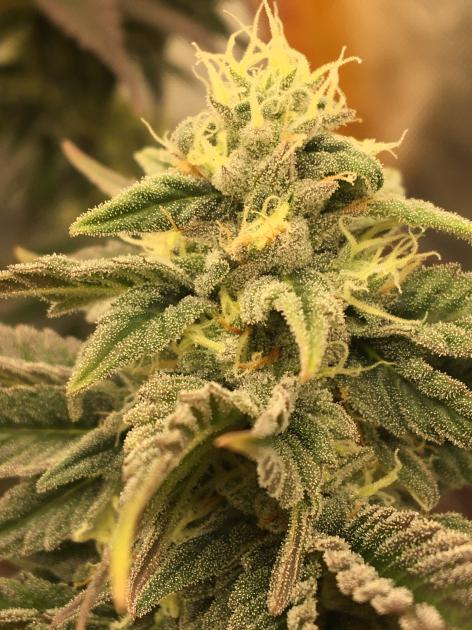 The Best looking BM Superstar

What's up Weed Nerds! Hope the weekend treated you all well. I actually got to get off work early on Saturday, and took my son to see the new Spiderman Movie for his 4 year birthday. It was a decent movie, but as far as the best Marvel Movie? IMO not even close, but this is coming from someone who maybe has seen half of them. It was good, as all of them always are, but I would say the Thor movies where better. Anyways, back to the reason why I am here today. I am here to give a brief update on my indoor cannabis crop, and also to ask what happened to everyone? It's been a little bit of a ghost town around here. I am also a bit lost on how many more day's until 4/20? Hopefully we can turn this around. Still lots of great things happening. We all know about the new front end, and NFT Market. There is also a cool project being worked on by community member @skylinebuds to burn Weed. Something that I think would not be hard to support by everyone. Every bit of Weed delegated helps.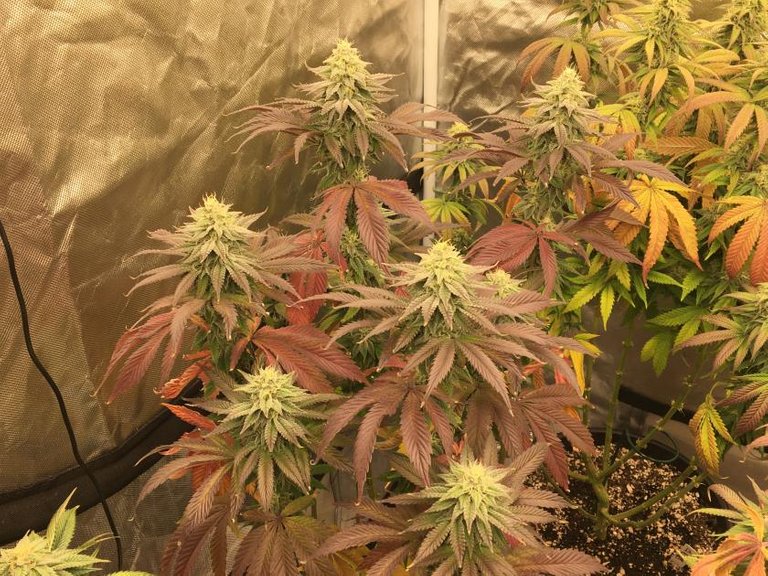 My 2 Gallon Challenge

The way back machine
So last week I posted about the ongoing Big Mack project, which was actually a fun thing for me to do, and also something that got me even more excited about Hive, and got me thinking of other ways we can promote. All the pictures where from old posts. It is so cool to have the ability to store information, and access it any time in the future. Sure you can do this with Storage on a computer, but that has it's limits. Maybe the Cloud? Again that also has it's limits. With Hive I am able to store an unlimited amount of Data, and access it for review just by scrolling back. As long as the Witnesses are running nodes, that info will be there, and I do not think that will ever happen anytime soon.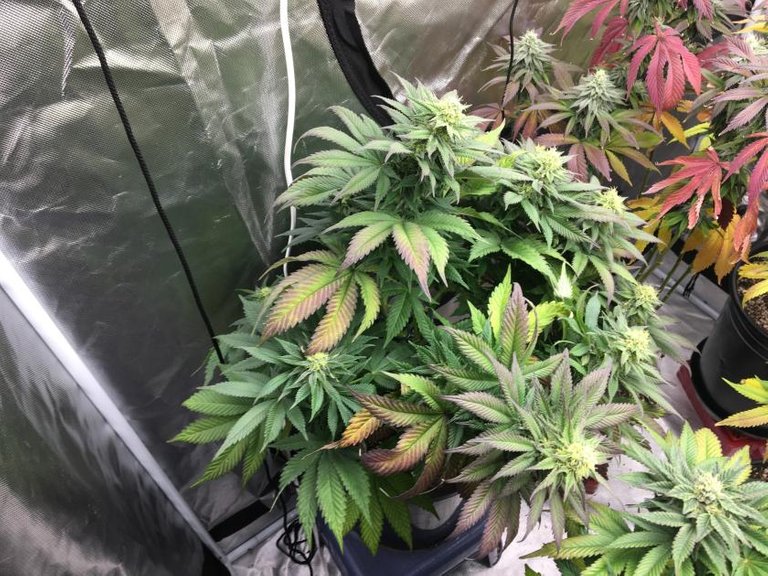 A Miracle Mack getting her fade on

Think outside the box
So what am I trying to get at? Hive is not just a Social Media Network where we post, and hope to get comments, and up votes. So when people come here, and expect those things, then leave because they can find that on Instagram, or Facebook, they are not looking beyond that. Especially when we only have 10-15 active members! No. Hive is a great tool that can be used as a depository of information.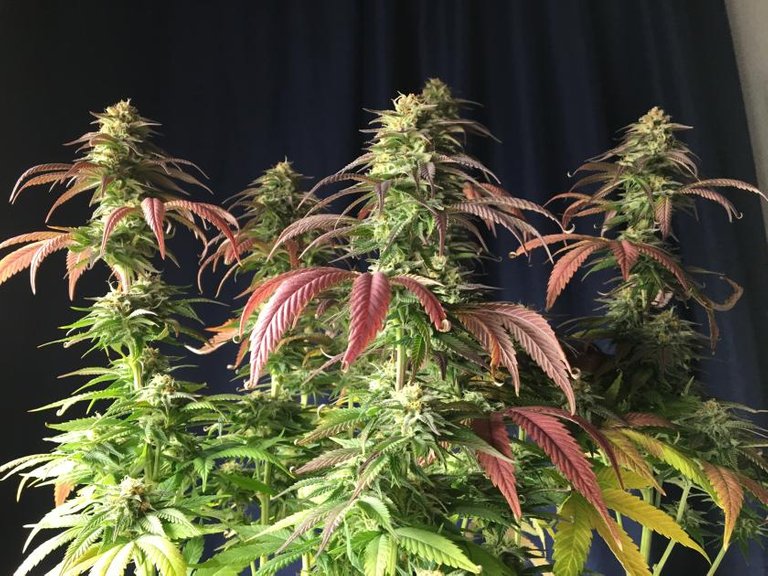 A not so great BM Superstar

Never going to stop
Now don't get me wrong, I love Hive, and love interacting, and will always encourage it. But Hive can also be useful, for instance breeders. Not to long ago, the @bifbeans Discord got deleted by the Discord Corporation for violated there guidelines. Not entirely sure, but I do know illegal drug use is on of them, and we all know they lump cannabis in there. But I digress, there Discord got delete. Along with thousands of pictures of strains being tested. Megabytes of text on growing. It sucked. But guess who's growers data was not deleted? If you guessed not me, then you are wrong. Since the majority of my testers where Weedcashers, it is still here till this day!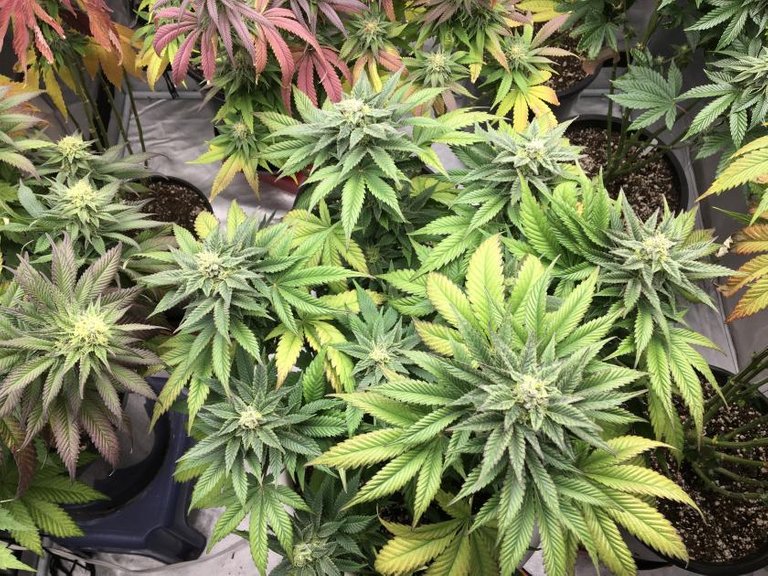 Another colorful photo of MM

Sharing is caring
Or what about someone who is great at growing, and loves to share their knowledge to the outside world? Usually these guys can be found on Youtube, also on Instagram. But Instagram is great at sharing photos. Not for a detailed grow log, like they can do here. But what about Reddit? Those can be deleted at anytime, and I still say our Markdown is a lot better. They can do Hive write-ups, and share those to people on Youtube. Like hey if you all want to follow up on this info we discussed today, visit my Hive Blog.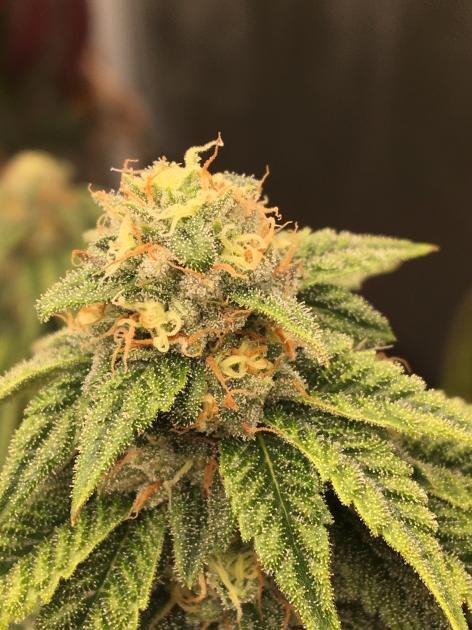 La Kush Cake

No Daddy!
Another way Hive could be a great tool, is to not having to make your own Website. I know I have tried to make one, and it can be very difficult. So someone who has a lot to say, and teach can make a Hive account, and do just as much as having a webpage. I have been told that the SEO is great here as well!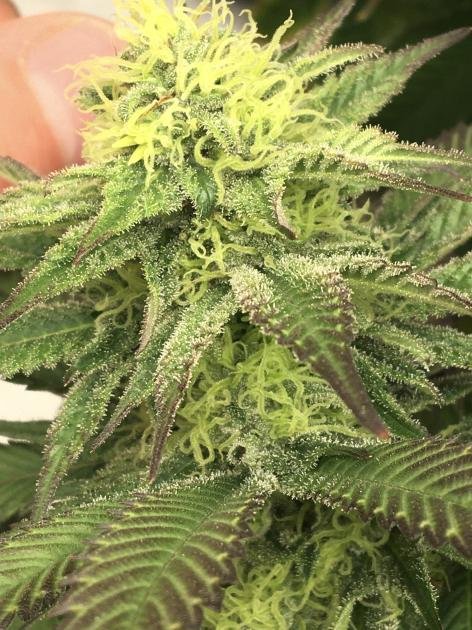 A MM Sensimillia flower half way through bloom phase

As high as the sky!
Basically what I am saying, the possibilities are endless, and I am trying to put some ideas in your head on ways we can promote this place. Imagine if someone like Chris Trump started to incorporate Hive posts on his site. Or even to have his students use Hive for there assignments(@dynamicgreentk that's a nod to you;)). Or other cannabis growers with a loyal following. Hive is a small community, and sometimes it seems nobody is viewing your posts. But at this early stage, it takes work beyond just posting, and sitting back. Crossing your fingers someone will come by your blog(even though this is a weak spot of the community not doing). No. It's up to you to invite more people over here. It is up to you to go outside of the Chain, and promote. Use Hive as your Canvas to share with the world. If more did this, then there would be more people here. Sure the learning curve is a bit high, but so are the rewards.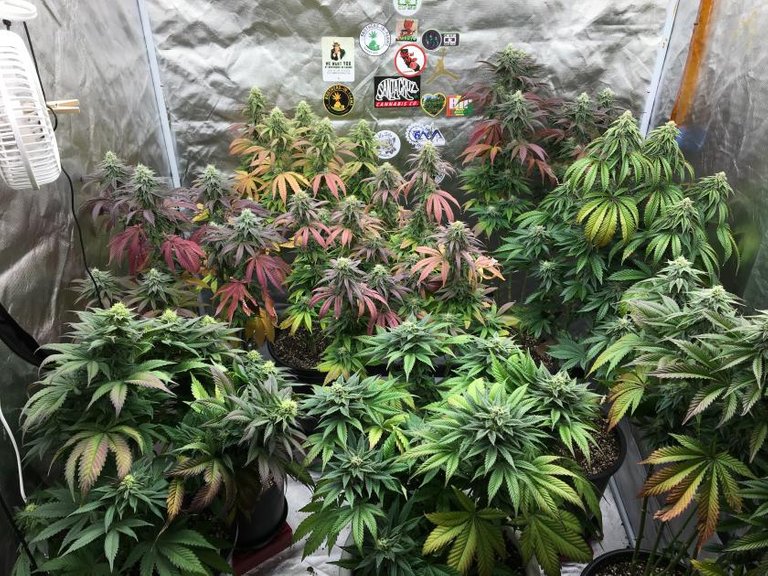 Not the greatest grow, but maybe the most colorfullest I have had to date:)

To be continued...
This is one of many goals I hope to push further this year. Recruiting more, and more with small but loyal followings, and also have an active social media presence. Watch out for a @canna-curate post on my further thoughts on this subject. Thanks for taking the time to read, and have a blessed week!




---
---