Tent Update: Battling With Powered Mildew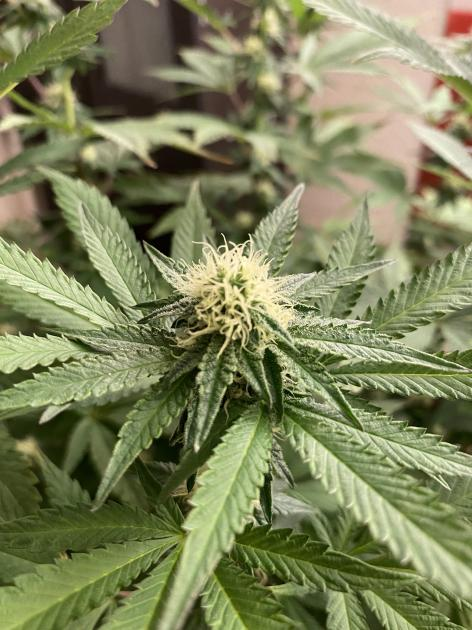 What's good Weed Nerds? Not so much to report on since last update. Or more like I just have not took many pics the past Weekend. Just been taking easy, and somewhat just taking a little digital detox with the Memorial Day Weekend, I had an extra day, and spent it taking care of stuff around the house. I have been meaning to pull out the plants, and do a little Lolloping, and that actually came today. My only concern at the moment is Powered Mildew keeps on showing up on my Knights Templar Og.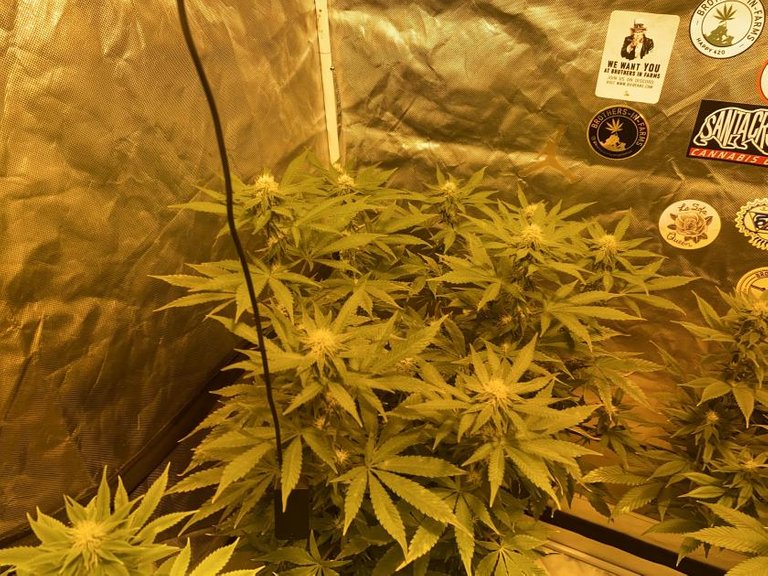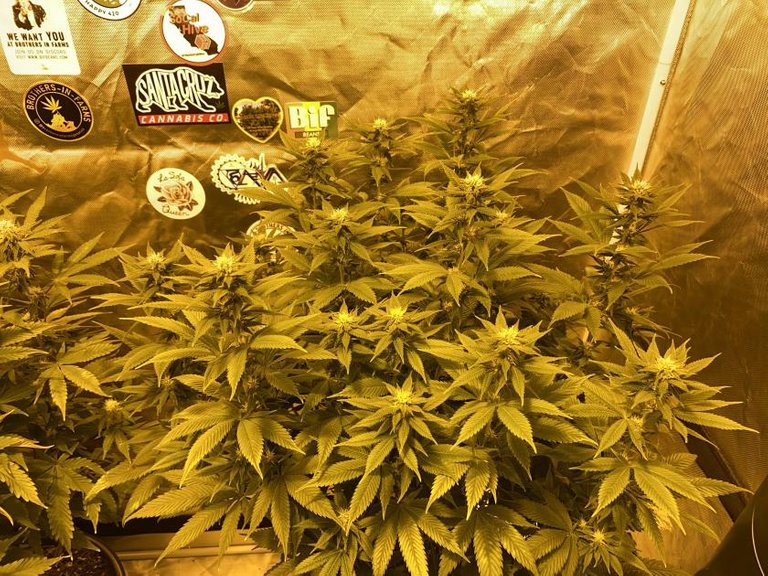 ---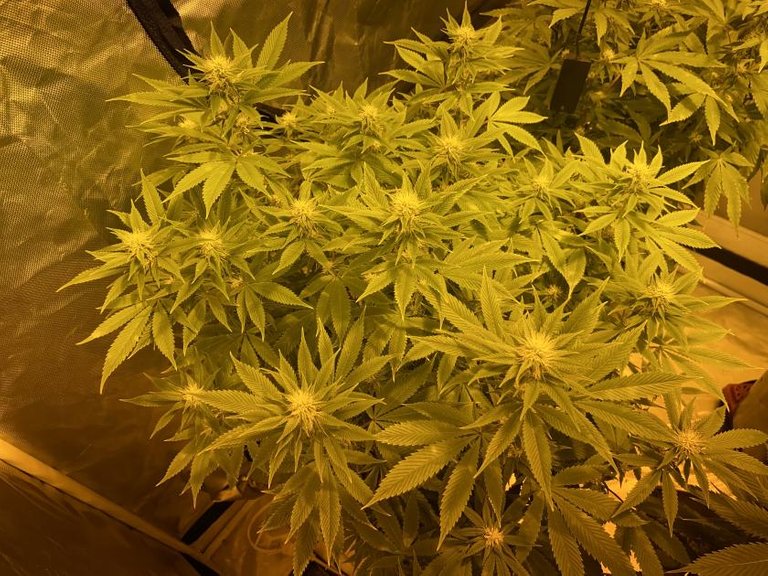 ---
But first let me give you all an update on which strains I am growing...

It has been a very long time since I have dealt with Powered Mildew. Back in the day when I was growing in the closet, that shit was constant! I even thought it was a normal part of growing. Which yeah it is, but with the right precautions it does not have to be. This is why it is very important to have an IPM regiment in place. Even if you don't, you better have something on hand, and ready for when the time calls for it. Besides that, air flow. You need the proper air flow, and ventilation. Then humidity. Sometimes you may need a dehumidifier, then at times a humidifier. In my case I need to keep humidity in check between 40-50%.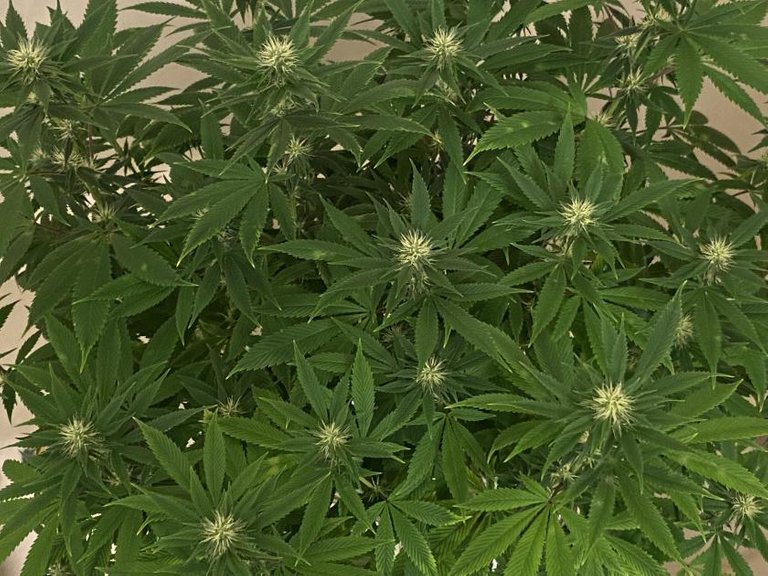 One good thing that came from my ever lasting battle with PM in my closet days, is I can spot that shit from a mile away! Can you spot it?
This is a type of fungus that forms from water droplets that do not dry in time. I am starting to learn once you have it, it is going to stick around. In my case I brought it home on the clones! I am also starting to thing that this stuff loves OG Kushes. but that is just my theory. I think this because this is the only plant that has it out of all 4. But why does it keep coming back?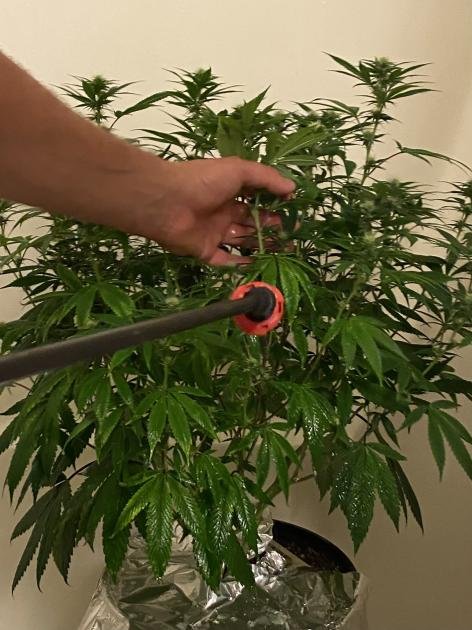 ---
I really need to clean up the canopy. There is a lot of growth in here that will amount to nothing, taking up energy, and blocking air flow

Another reason could be is where it is at in the tent. Since this was the only plant with it, my thinking was to get it away from the fan to stop it from blowing spores to the other plants. From me doing that, it was actually getting the less airflow. So after I sprayed it, this time with Green Cleaner, I now have a fan pointed directly on it.

Then like I said previously, this shit may not go away. I am sure as hell going to try though!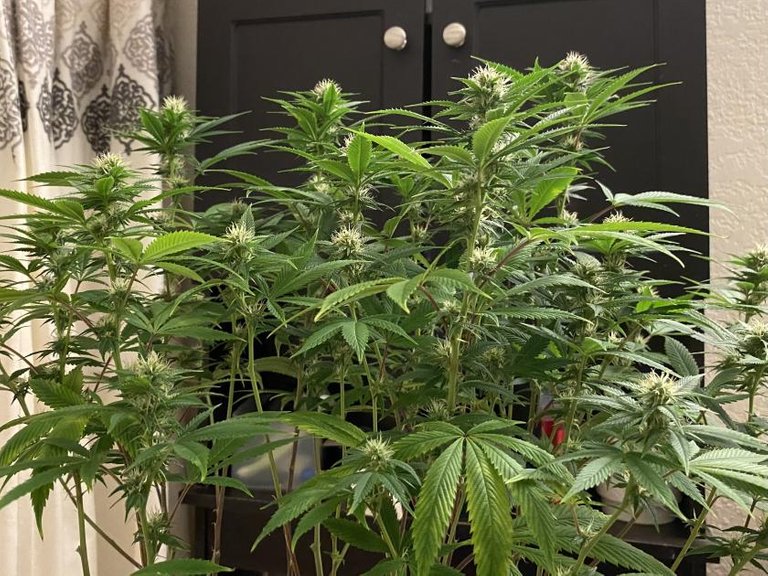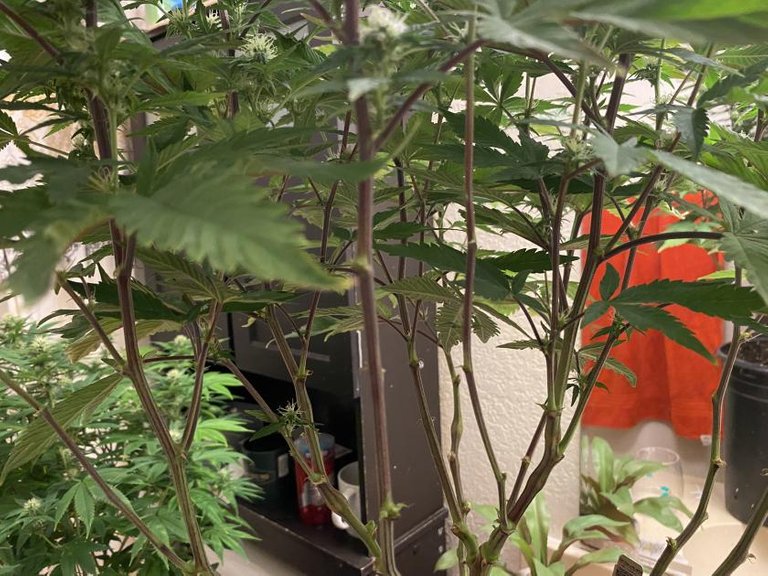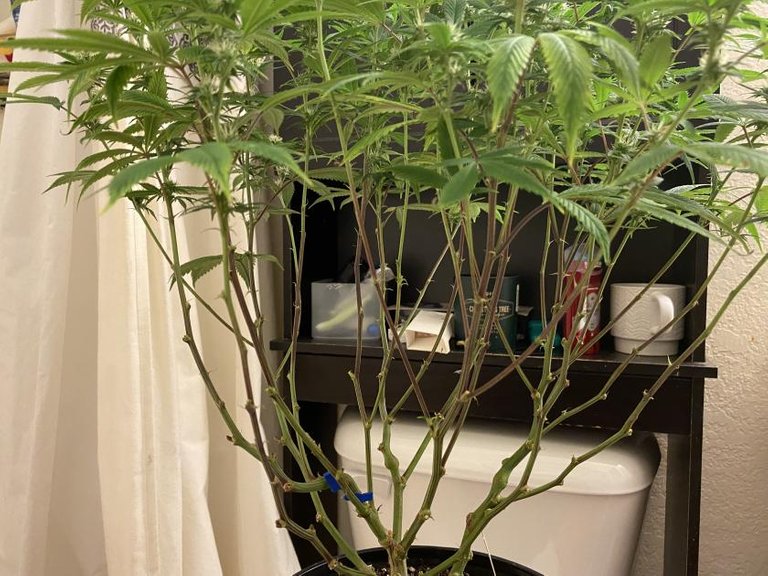 ---
Lets hope everything I did this morning is the ticket to no PM! Above is a before, and after Lollipoping. I could of went up a tad higher, but did all this 15 min before I had to head to work. I may go in there tomorrow to finish it up.
Chili Verde
Here is probably the biggest plant I have ever grew indoors! Even with all the foliage, zero signs of PM. But that does not mean I am safe. This shit needs to be cleaned up ASAP, and actually ran out of time this morning.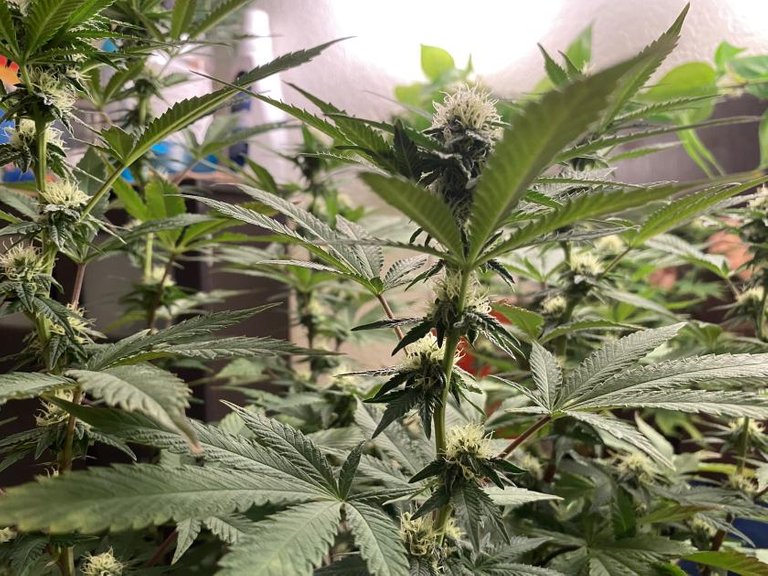 ---
The Larrys Breath looking great! Maybe not perfect, but hey that's ok with me. I am excited to see if I can get this gal to turn a nice purple. We shall see.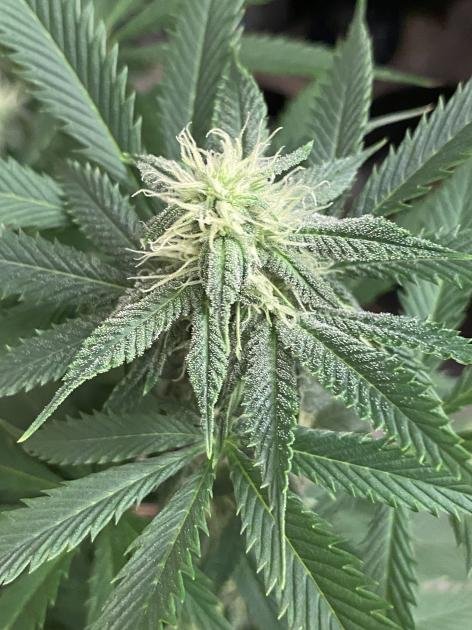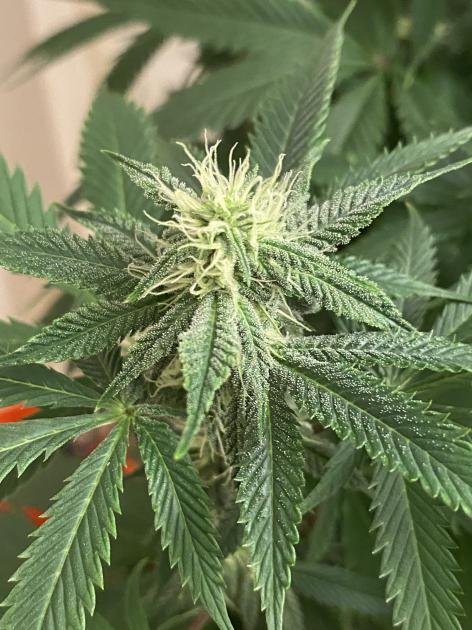 ---
Actually forget which ones these are, but that's ok. It does give you all an idea where I am at(day 25), and the frost is starting to come on. Come next update there should be more to show.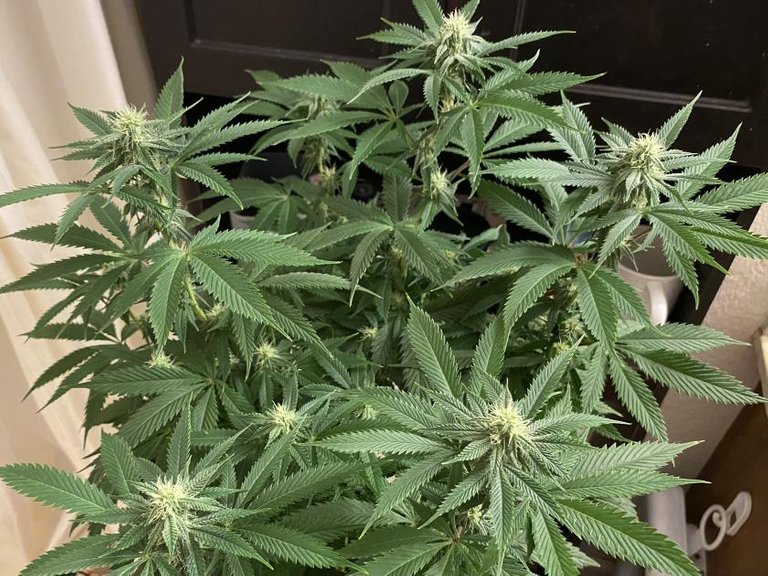 Last but not least, the Dosi Sherbet. My 3 Gallon Contender for the Grow Challenge. Which btw everyone is invited to join, we have tiers for all sizes. If your are growing already, might as well. Then if you are not growing, then use this as motivation to start! I really enjoy it, and then it also gives me content to share here on Hive, it is a win win! So right now I have started to add some bud booster, and will give the gals a top dressing here in a couple days. So until then, everyone have a good one!



---
---