The last refuge of life on earth.
The last refuge of life on earth.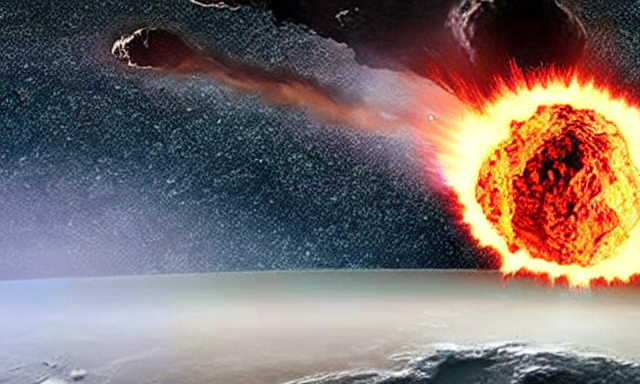 Image created by me in playgroundai
Imagine an even greater global catastrophe, more terrible than the impact of an asteroid that ended with non-avian dinosaurs, or the eruption of a colossal super volcano, where the last living beings on the planet would take refuge, where would be that last sanctuary from which the earth could be repopulated
A team of American researchers has made an unexpected discovery on an ephemeral island, ephemeral because that Island only existed for seven years; In 2015, an underwater volcano in the South Pacific erupted and formed the island Hunga Tonga Hunga Ha'apai. On January 15, 2022, seven years after the formation of the island, there was a violent and terrible volcanic eruption that devastated the island. island destroying it.
It was the largest volcanic explosion that we have experienced so far in the 21st century, in that time frame between the emergence of the island and the catastrophe that destroyed it, researchers were analyzing the forms of life that were beginning to colonize the island, it was an opportunity great to see how life would have fared in a barren place newly created by volcanic eruptions.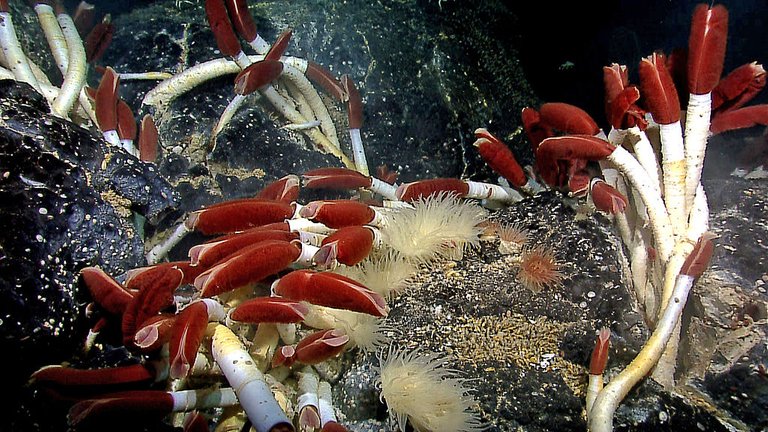 Souce Giant tube worms
They discovered to their surprise that the pioneers were a unique microbial community that metabolized sulfur and atmospheric gases, similar to organisms found in the deep sea where hot springs or vents exist.
The scientists were confused because they actually thought that what they were going to see were organisms like those found when a glacier recedes and the land begins to fill with algae and small plants or they could also find colonies of cyanobacteria, which are bacteria that they contain chlorophyll, which allows them to carry out photosynthesis and are the initial basis of many ecosystems, but they discovered that in the initially sterile place created by the volcanoes, the first inhabitants were the same organisms that inhabited the deep sea.
And all this gives us a clue about what can happen in the event of a global apocalypse, under the ocean kilometers deep in the environment of hot springs and rich without minerals, it could be that the last refuge of life on earth could be found. .
---
---
---
Thank you for visiting my blog. If you like posts about #science, #planet, #politics, #rights #crypto, #traveling and discovering secrets and beauties of the #universe, feel free to Follow me as these are the topics I write about the most. Have a wonderful day and stay on this great platform :) :)
! The truth will set us free and science is the one that is closest to the truth!
---
---