(Esp/Eng) Tutorial : Hermosas colitas decorativas para el cabello // Beautiful decorative ponytails for hair
¡Bienvenido a mi blog!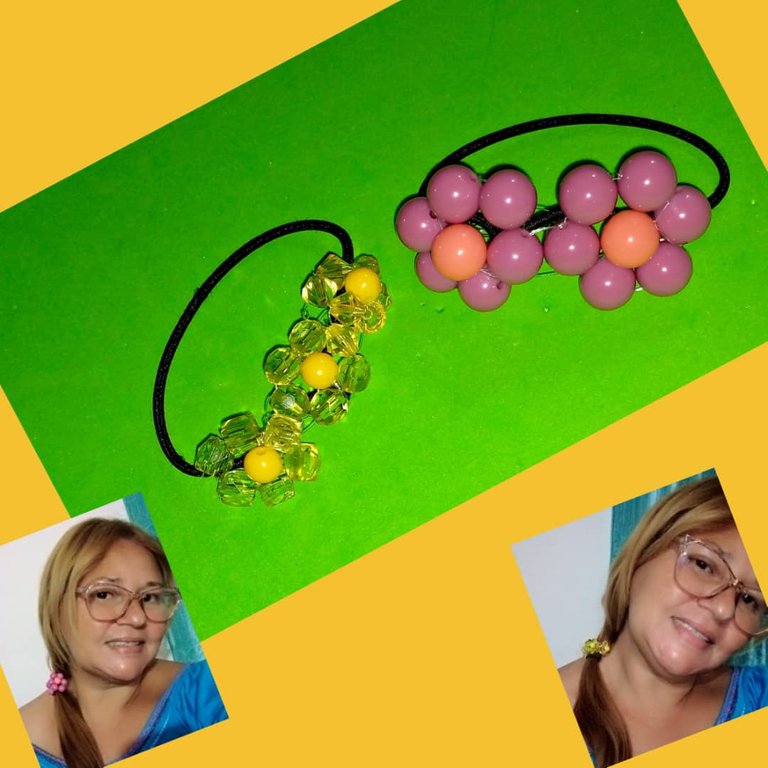 Buenas noches queridos amigos que hacen vida en esta linda comunidad
#jewelry
, deseo que todos estén bien, que hayan tenido bastante descanso el día de hoy , igualmente mañana domingo sigan descansando para el lunes arrancar con fuerza a su jornada laboral, siempre les recuerdo poner sus vidas en las manos de Dios , que todo lo que vayamos a realizar el Espiritu Santo nos guie a tomar las decisiones correctas, Dios les bendiga.
Hoy por medio de un tutorial quiero mostrar cómo realizar unas hermosas colitas decorativas para el cabello, espero sea de su agrado las hice con todo el cariño y amor del mundo.
Estas colitas son muy fáciles de hacer , no tienen ningún grado de dificultad, solo ganas de hacerlas, así que invito a mis amigos para que las realicen , ya sean para las niñas, jóvenes y las no tan jóvenes. Lucen coqueta en el cabello.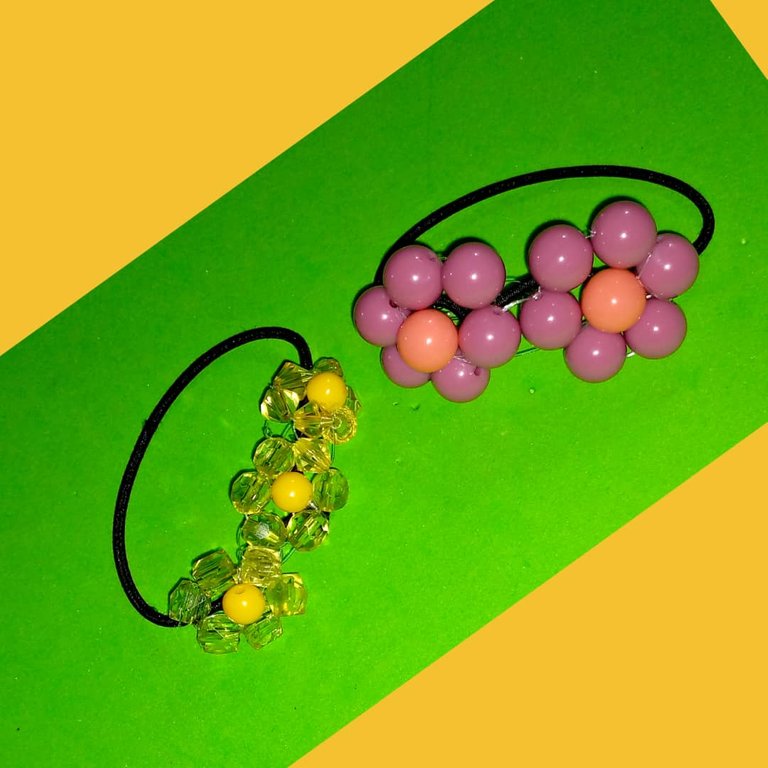 Materiales para la realización de las hermosas y coquetas colitas decorativas para el cabello:
Hilo nylon transparente.
1 aguja.
2 pedazo de cuerda elástica grueso de 15 centímetros cada uno, color negro.
Tijera.
14 mostacillas redondas grandes(12 color morado y 2 color guayaba.
18 piedras de forma romboide, color amarillo.
3 mostacillas redondas medianas , color amarillo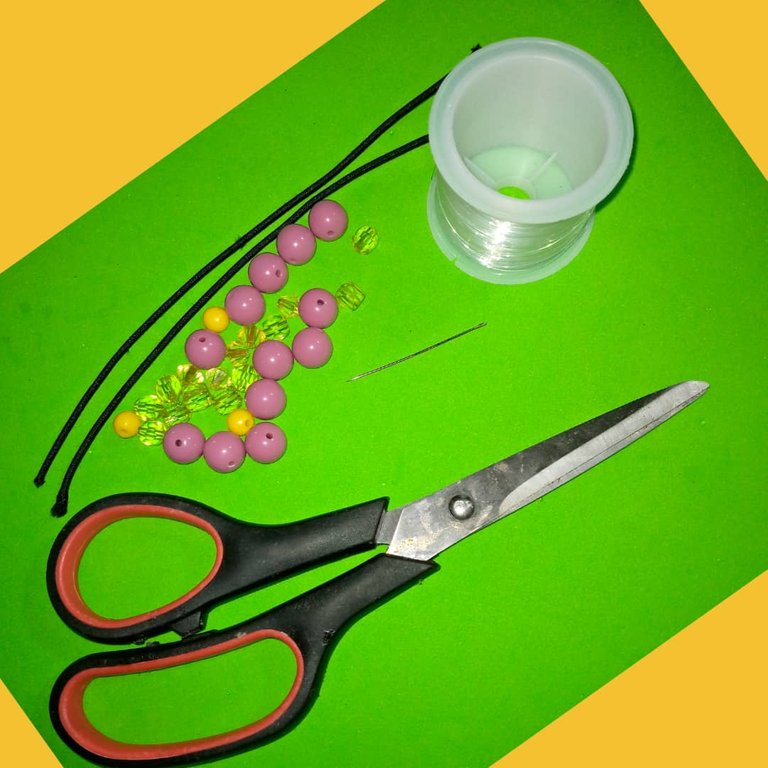 Paso a paso para realizar las lindas colitas decorativas para el cabello:
Recortadas las cuerdas elastica de 15 centímetros cada una con las tijeras, procedemos a coserlas para unir las dos puntas.
Enhebramos el hilo nylon transparente dentro de la aguja, comenzamos a coser las puntas haciendo varios nudos y varias vueltas por todo el hilo amarrandolo bien para que no se salga.
Así lo haremos con los dos pedazos de cuerda elástica.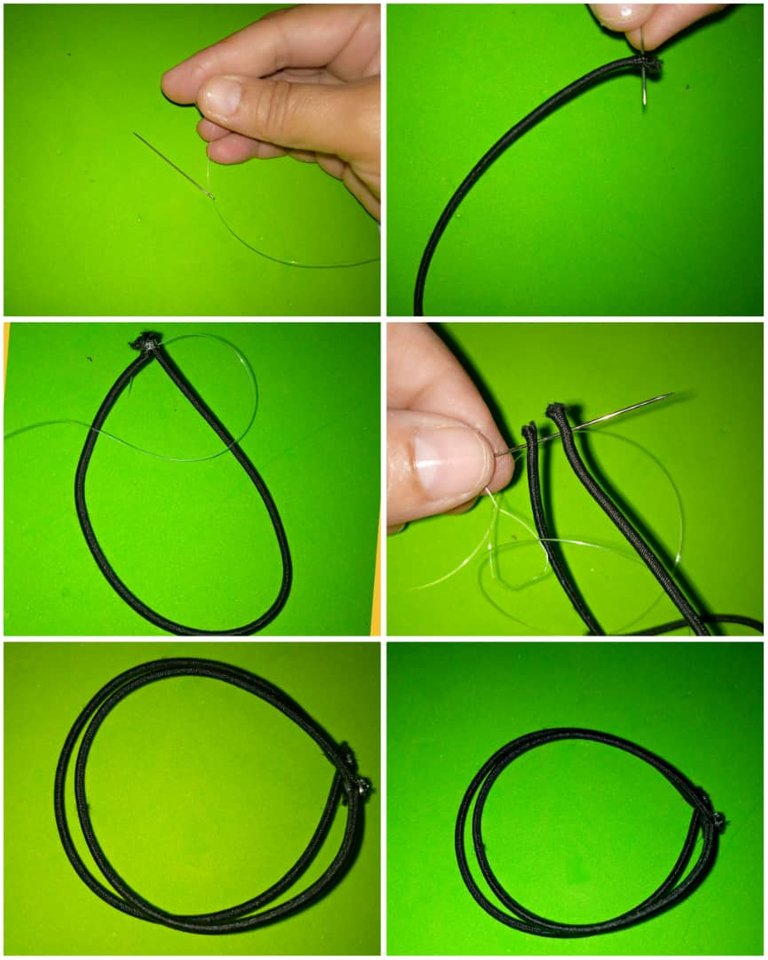 Ahora comenzamos con la decoración de la colita, tomamos un pedazo de hilo (50 centímetros) , por una de las puntas introducimos una piedra amarilla y la llevamos hasta la mitad del hilo nylon, para asegurar bien esa piedra metemos nuevamente, la punta que está en la izquierda ,la metemos la dentro del hueco de la piedra por el lado derecho y la punta del lado derecho la metemos dentro de la piedra por el lado izquierdo.Eso lo vamos a hacer con la primera piedra amarilla.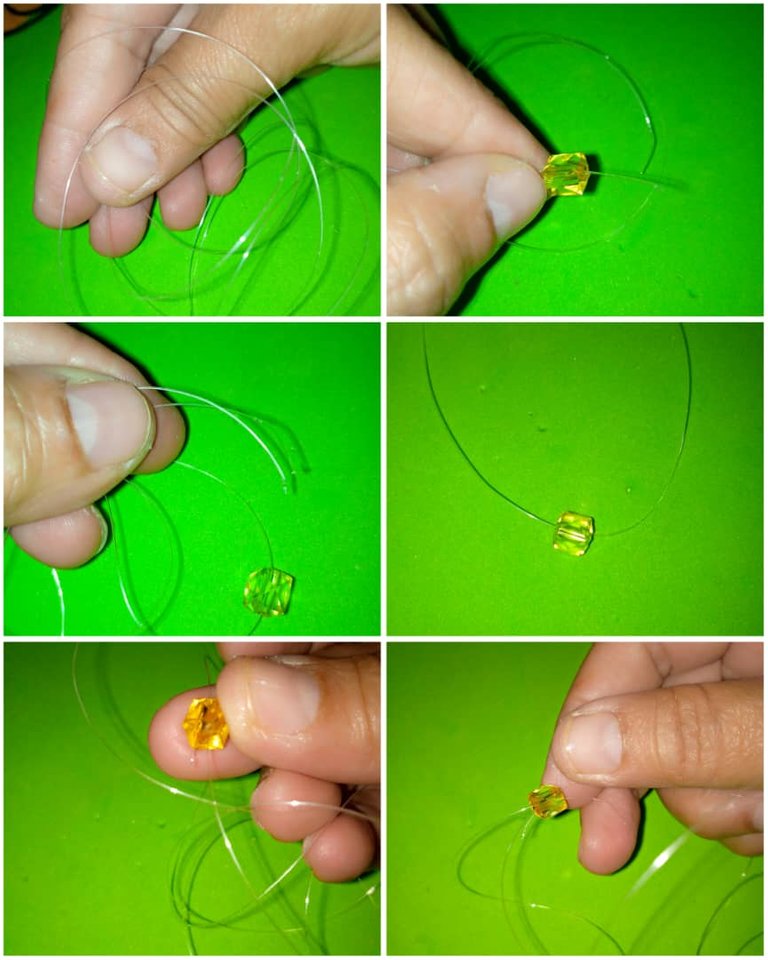 Luego tomamos las puntas de nylon transparente , en una punta metemos dos piedras amarillas y del otro lado dos más.
Ahora metemos por una punta otra piedra amarilla, pero hacemos lo mismo que hicimos con la primera piedra . Dentro de la misma piedra metemos las dos puntas uno por la derecha y otro por la izquierda.
Podemos ver la primera flor formada. Vieron lo hermosa que se ve.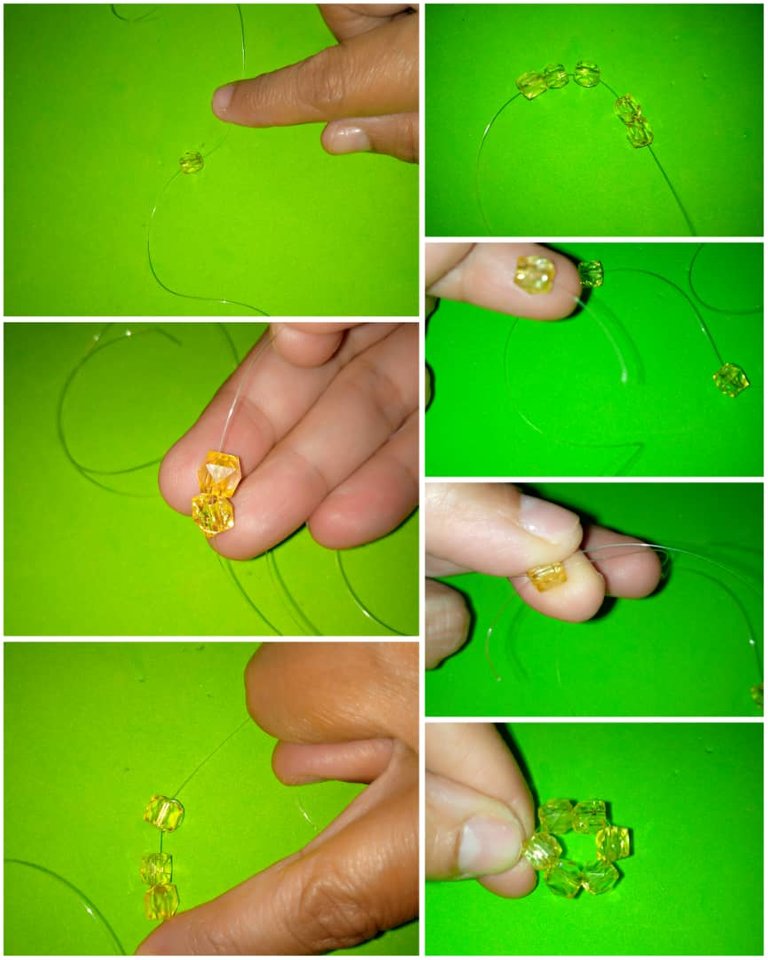 Para realizar la segunda y la tercera flor hacemos los mismos pasos que hicimos con la primera.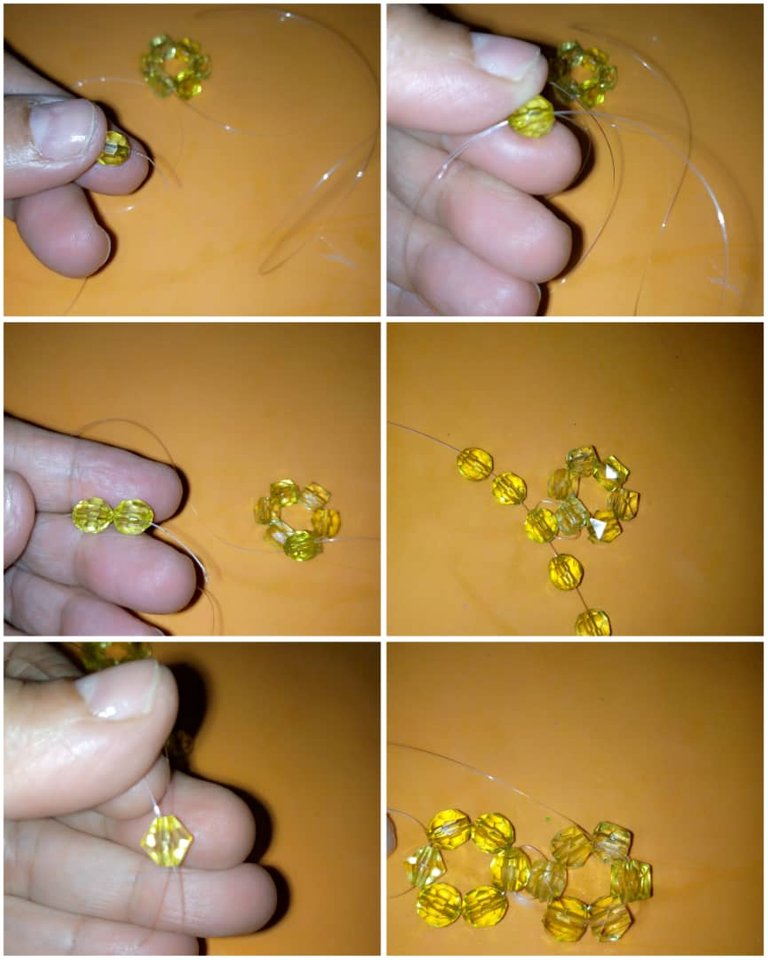 Ahora colocamos lo que va en el centro de la flor , en este caso será una mostacilla de color amarilla, tomamos el hilo nylon de un extremo lo vamos metiendo por los huecos de las piedras hasta llegar a la segunda piedra que metimos , desde ahí comenzamos a colocar la piedra, luego llevamos el hilo hacia el otro borde y para asegurar que no se salga la mostacilla ni quede floja la metemos por varias piedras , así colocamos las dos restantes y hacemos varios nudos para que no se suelte.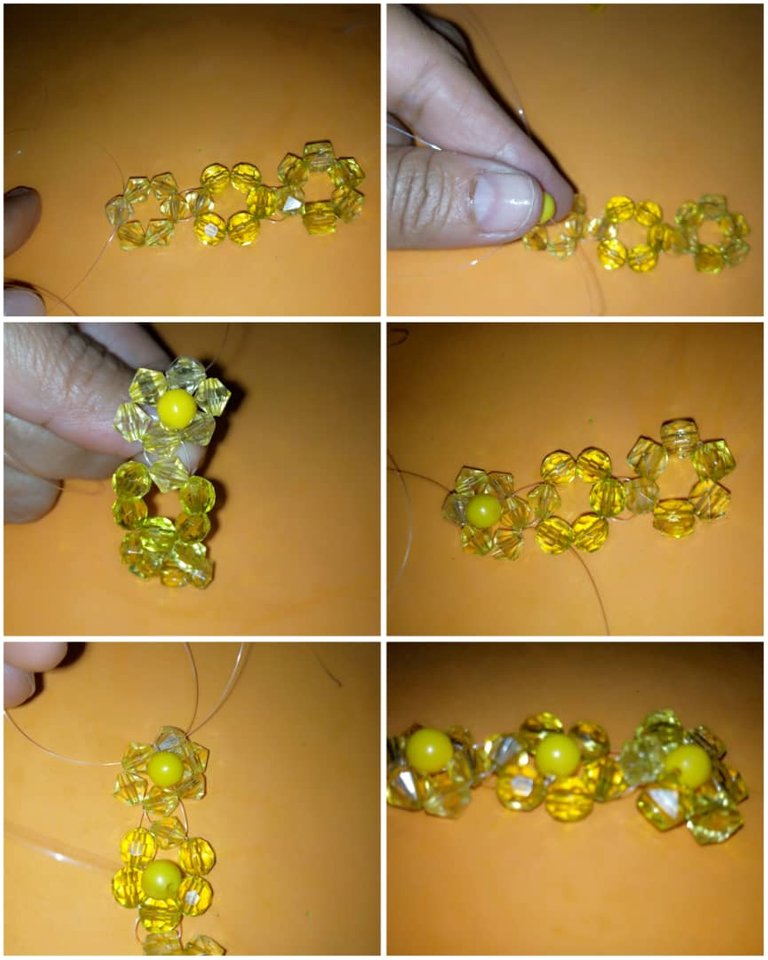 Y para terminar con la primera colita la cosemos con hilo nylon a la cuerda elástica.Hacemos varios nudos para que no se suelte.
Miren lo lindo que se ve la primera colita.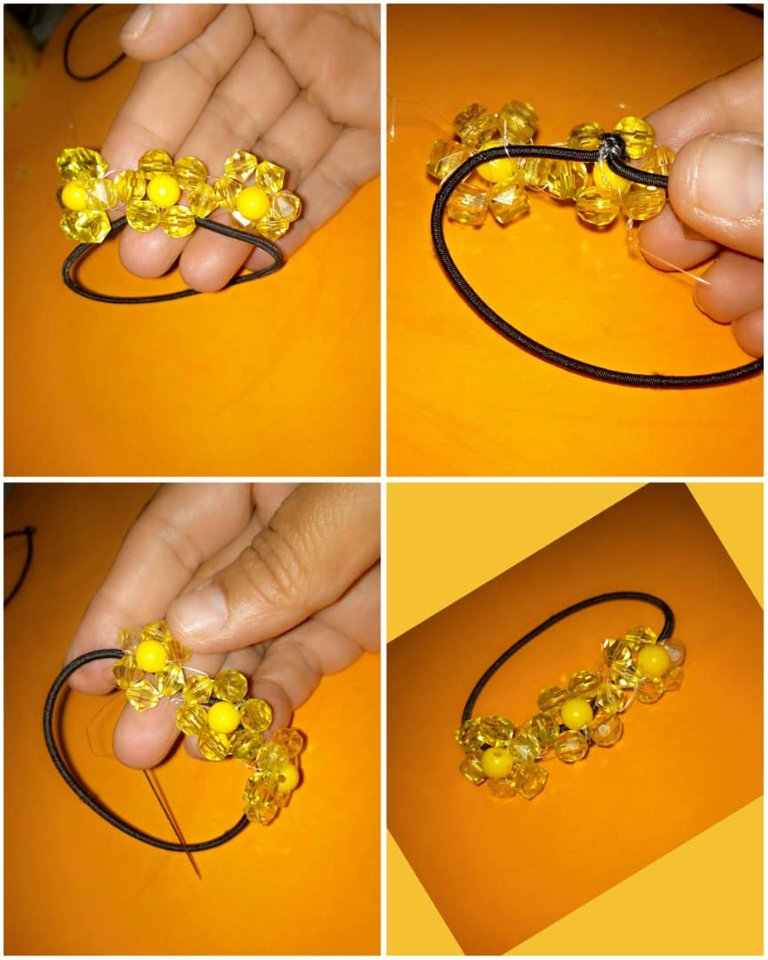 Ahora realizamos la segunda colita decorativa para el cabello, con el mismo procedimiento que la primera colita, a diferencia que la primera colita tenía tres flores y esta segunda tiene dos.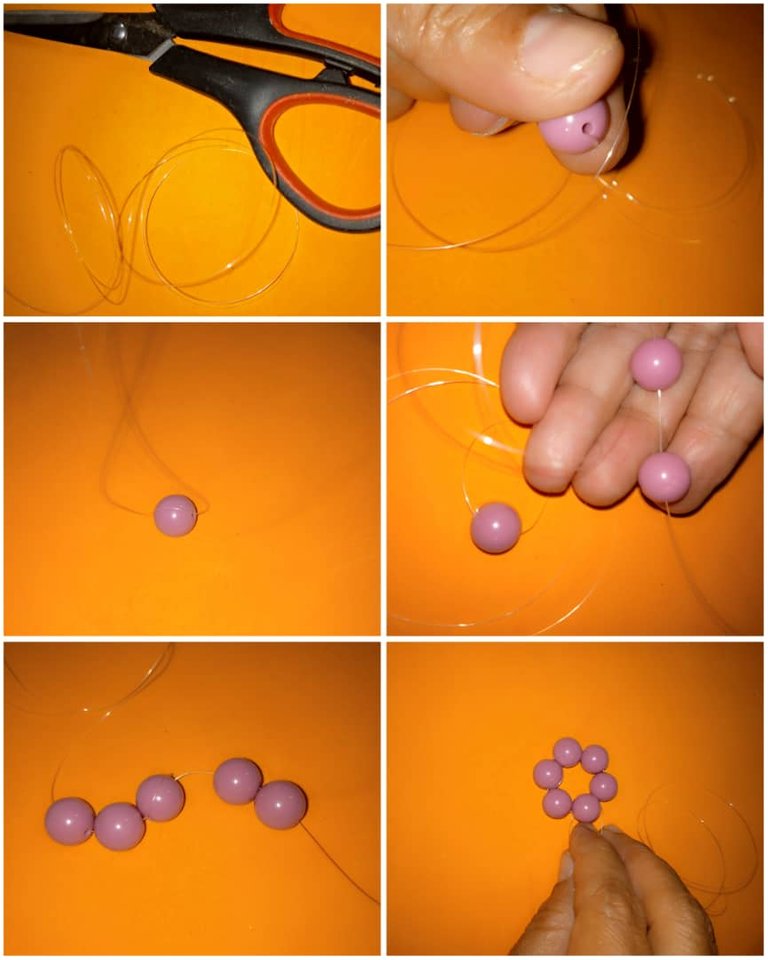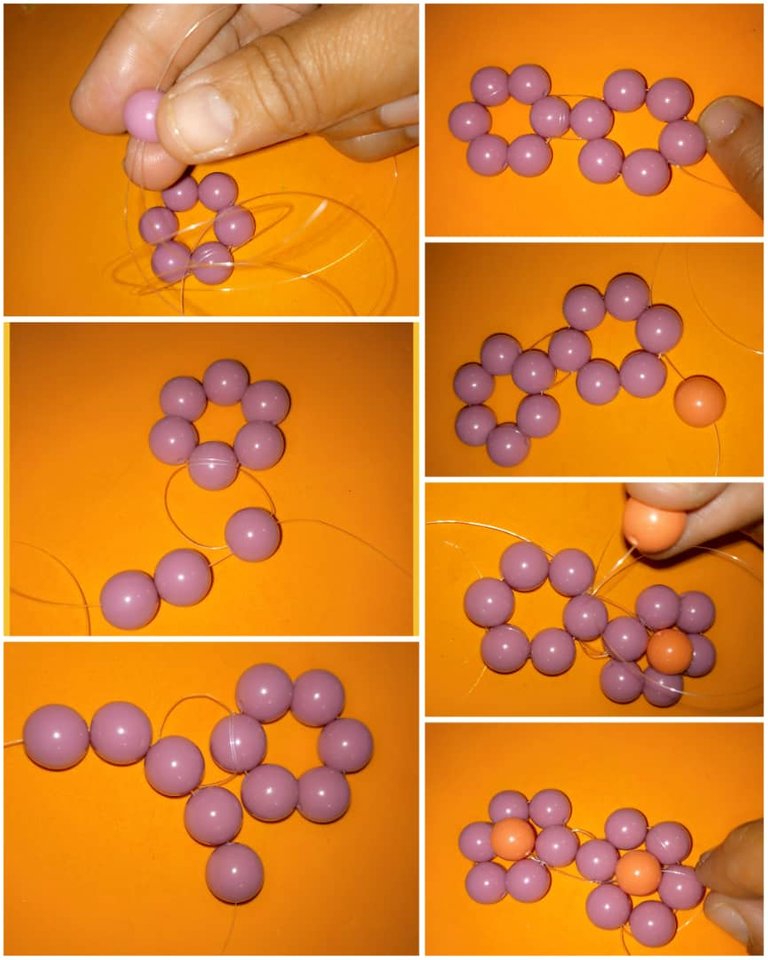 Coser la decoración a la cuerda elástica y hacer nudos para que no se suelte.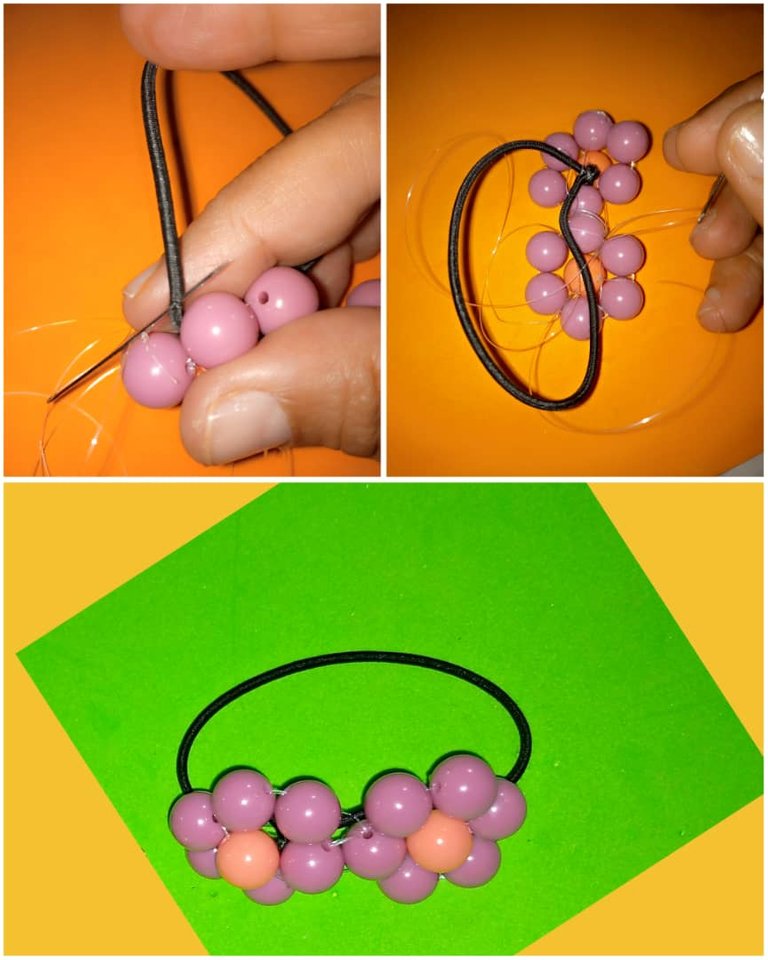 Resultado final de las hermosas colitas decorativa para el cabello , especial para niñas, jóvenes y no tan jóvenes.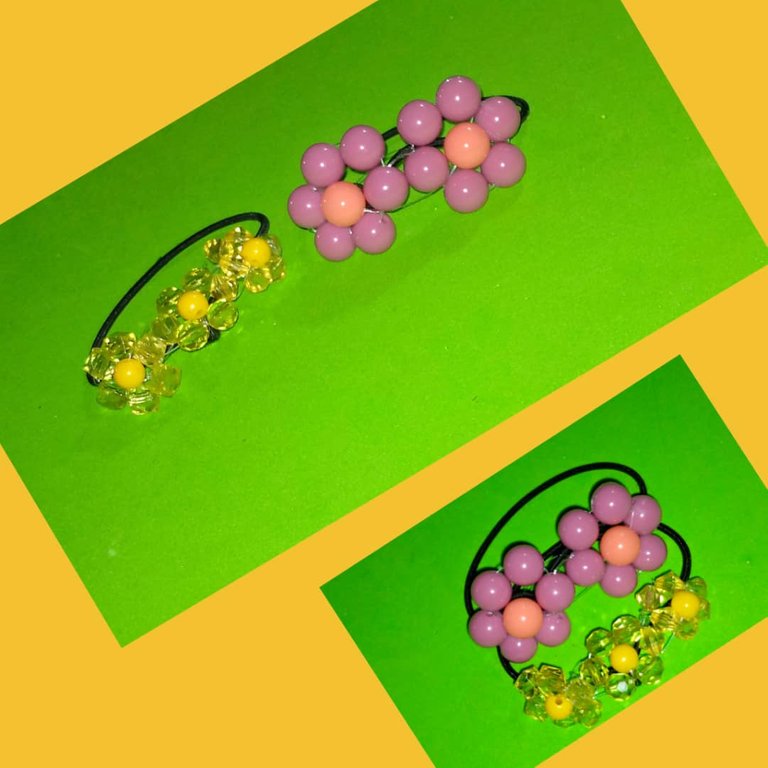 Espero que sea de su agrado, muchas bendiciones.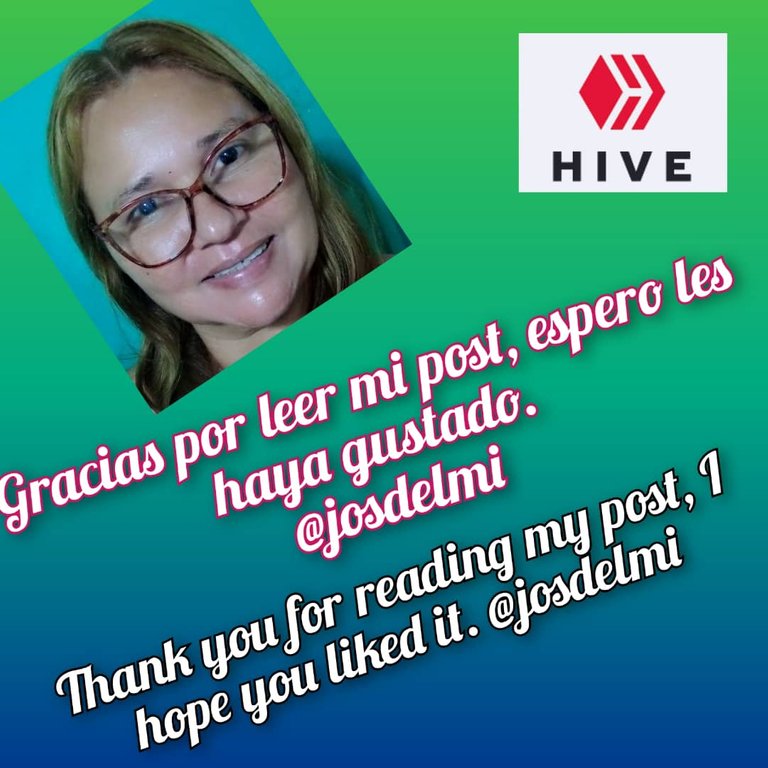 Las fotos son mías tomadas con teléfono Infinix, editada con incollage y traducida con DEEPL.
ESPAÑOL
Welcome to my blog!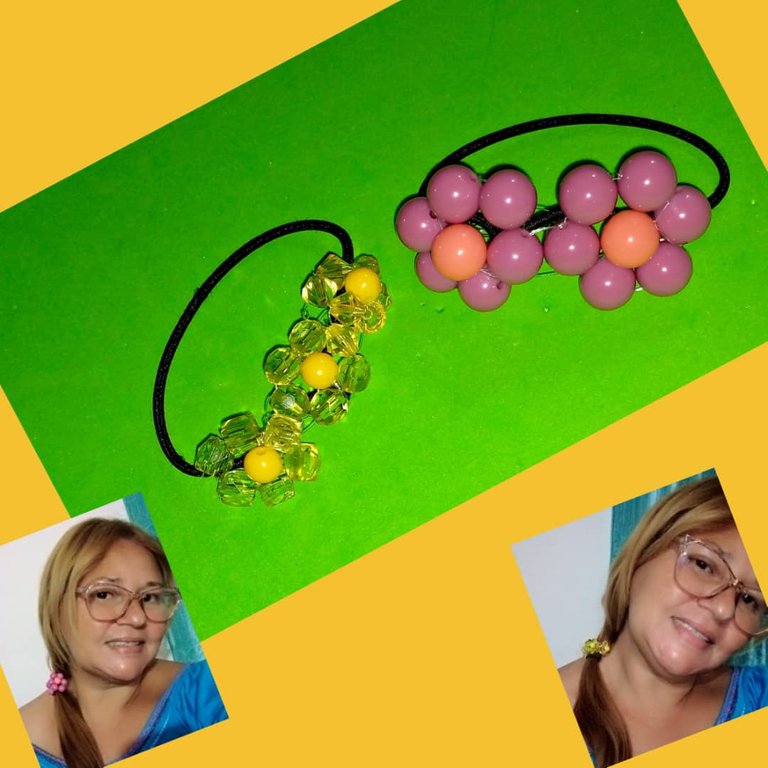 Good evening dear friends who make life in this beautiful community
#jewelry
, I wish you all are well, you have had enough rest today, also tomorrow Sunday continue resting for Monday start with force to your workday, I always remind you to put your lives in the hands of God, that everything we are going to do the Holy Spirit guide us to make the right decisions, God bless you.
Today through a tutorial I want to show you how to make beautiful decorative ponytails for your hair, I hope you like them, I made them with all the love and affection in the world.
These ponytails are very easy to make, they have no degree of difficulty, only desire to make them, so I invite my friends to make them, whether for girls, young and not so young. They look flirty in the hair.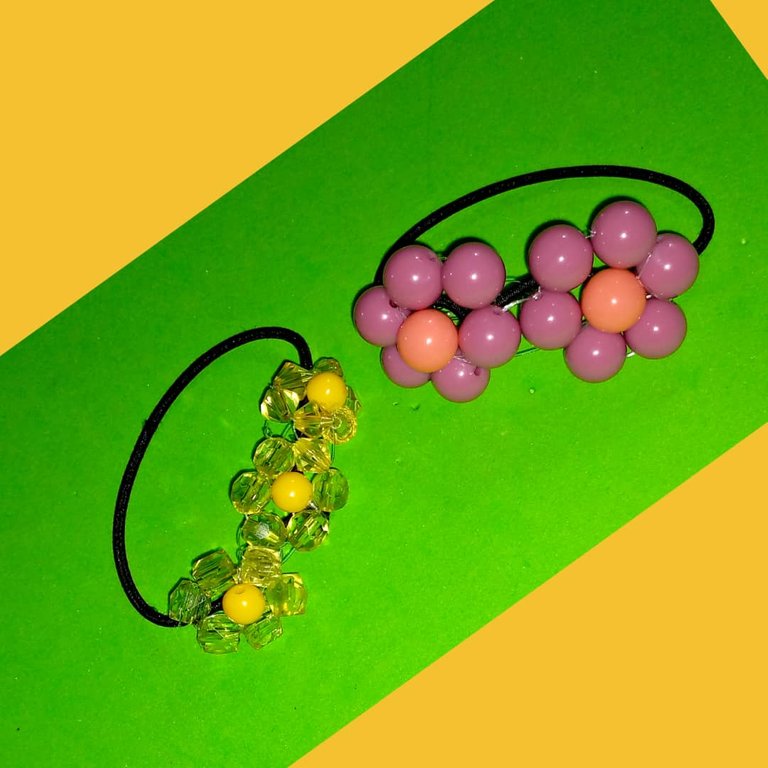 Materials for the realization of the beautiful and flirty decorative ponytails for the hair:
Clear nylon thread.
1 needle.
2 pieces of thick elastic cord of 15 centimeters each, black color.
Scissors.
14 large round beads (12 purple and 2 guava colored beads.
18 rhomboid-shaped stones, yellow color.
3 medium round beads, yellow color.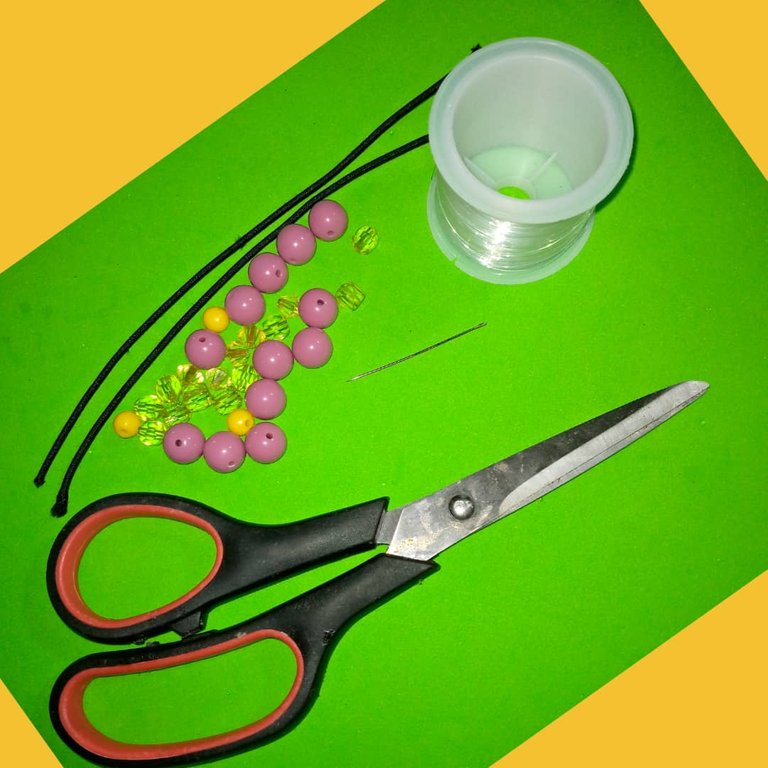 Step by step to make the pretty decorative ponytails for the hair:
Trimmed the elastic strings of 15 centimeters each with the scissors, we proceed to sew them to join the two ends.
Thread the transparent nylon thread into the needle, start sewing the ends making several knots and several turns around the thread, tying it well so that it does not come off.
This is how we will do it with the two pieces of elastic cord.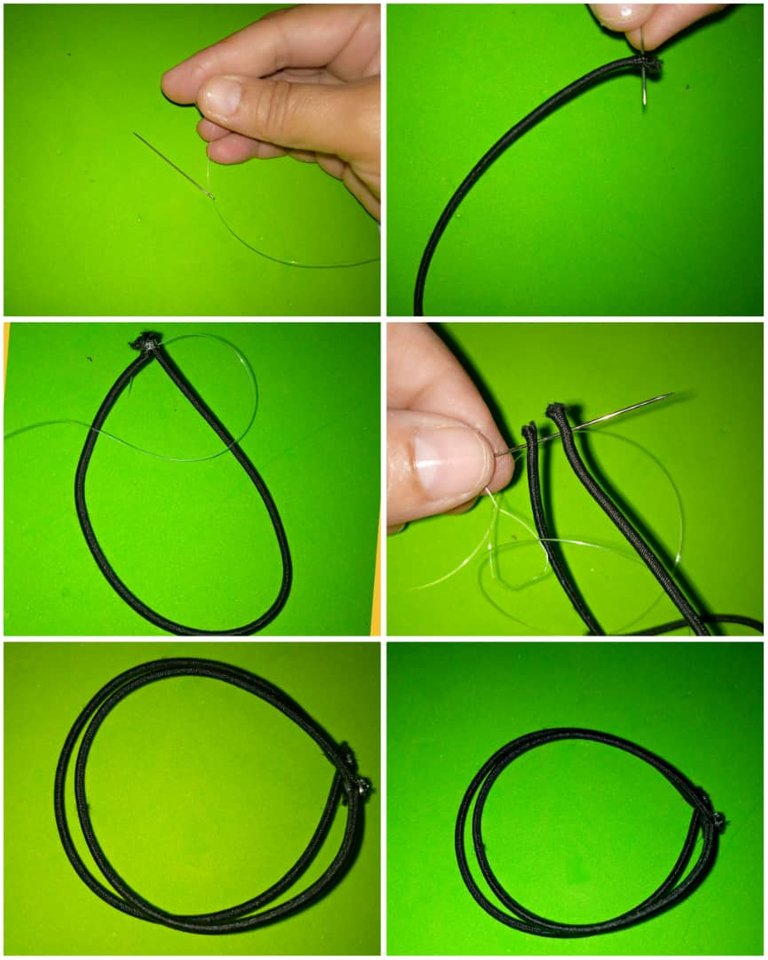 Now we begin with the decoration of the tail, we take a piece of thread (50 centimeters), by one of the tips we introduce a yellow stone and take it to the middle of the nylon thread, to secure that stone we put it again, the tip that is on the left, we put it inside the hollow of the stone on the right side and the tip of the right side we put it inside the stone on the left side.That we will do with the first yellow stone.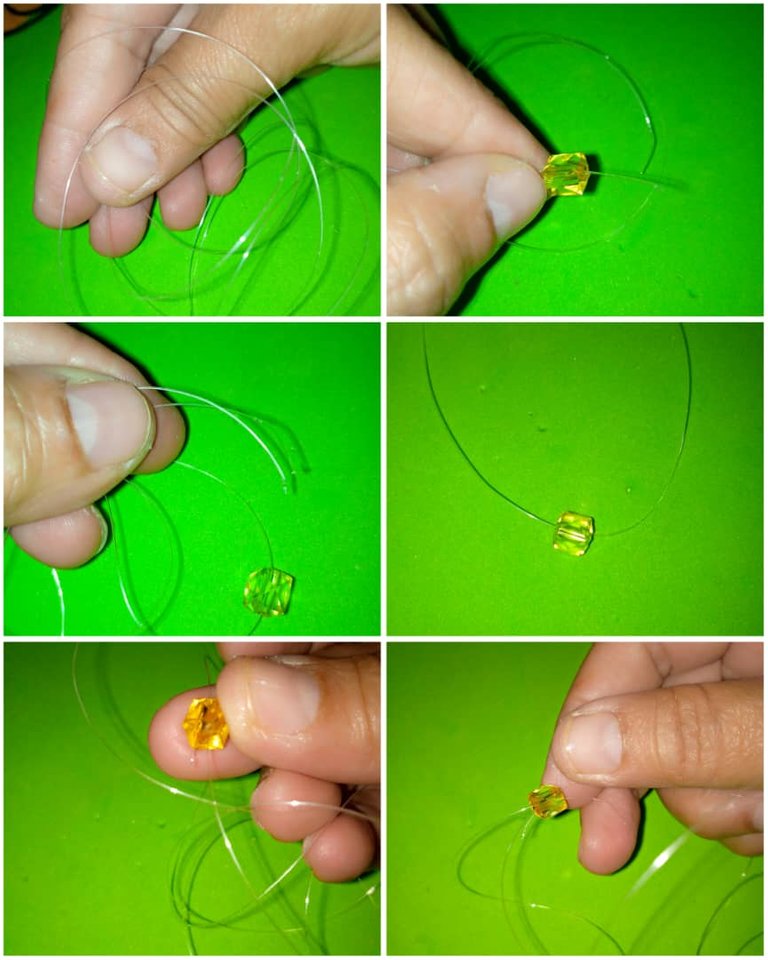 Then we take the tips of transparent nylon, in one tip we put two yellow stones and on the other side two more.
Now we put another yellow stone in one end, but we do the same as we did with the first stone. Inside the same stone we put the two ends, one on the right and one on the left.
We can see the first flower formed. You saw how beautiful it looks.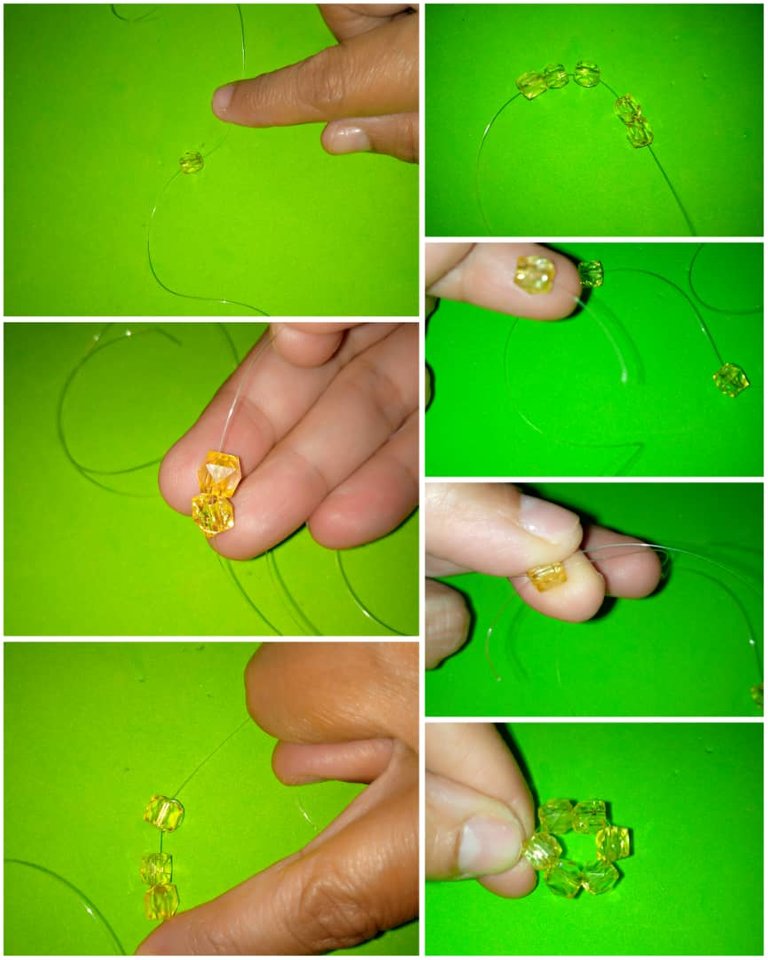 To make the second and third flower we do the same steps we did with the first one.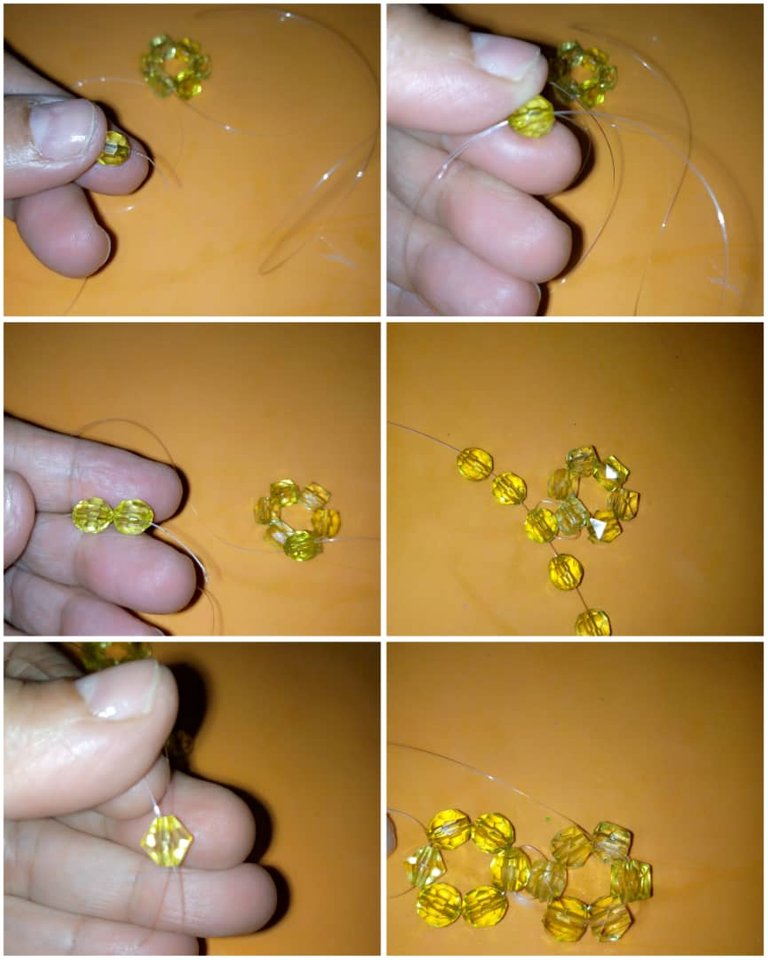 Now we place what goes in the center of the flower, in this case it will be a yellow bead, we take the nylon thread from one end we are putting it through the holes of the stones until we reach the second stone that we put, from there we begin to place the stone, then we take the thread to the other edge and to ensure that the bead does not come out or loose we put it through several stones, so we place the remaining two and make several knots so that it does not come loose.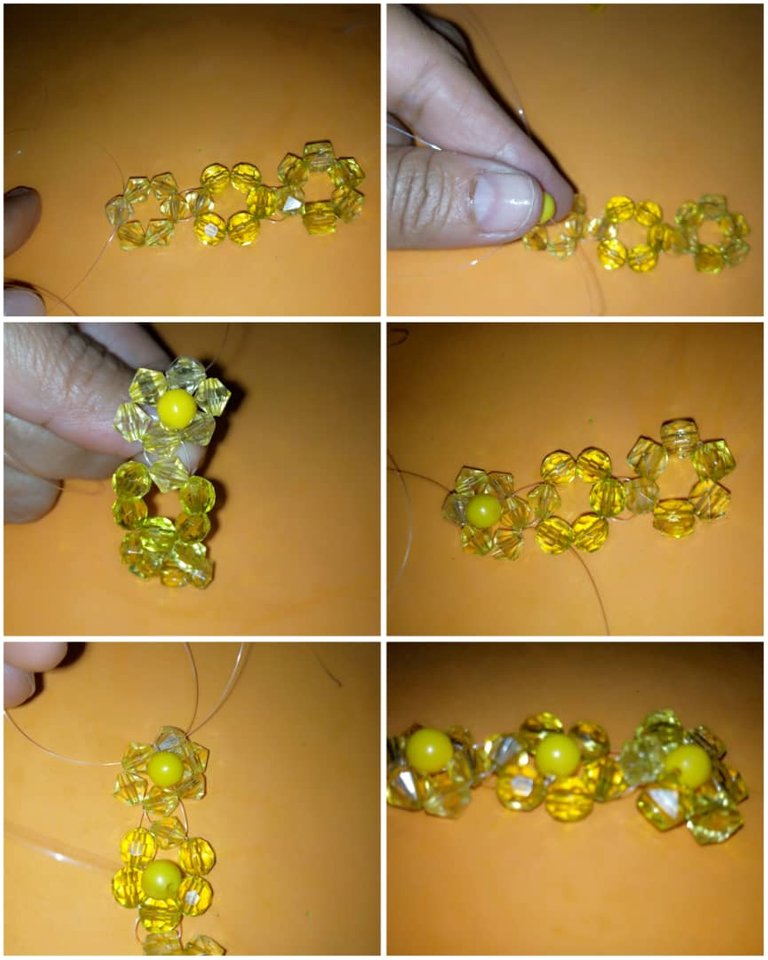 And to finish with the first tail we sew it with nylon thread to the elastic cord and tie several knots so it doesn't come loose.
Look how nice the first tail looks.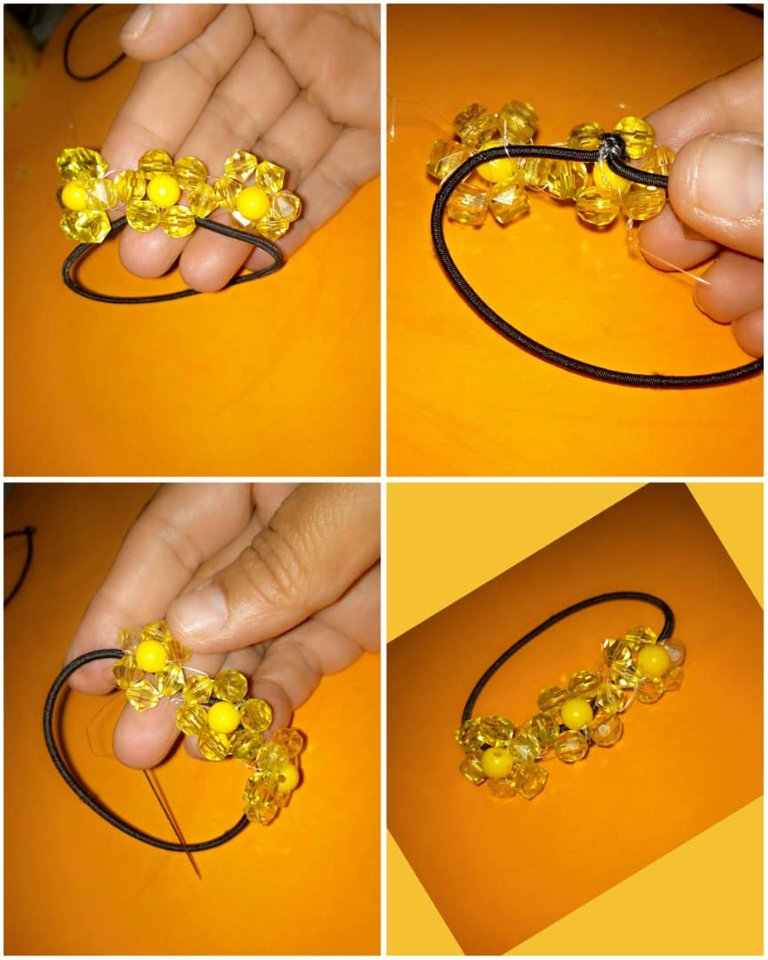 Now we make the second decorative ponytail for the hair, with the same procedure as the first ponytail, except that the first ponytail had three flowers and this second one has two.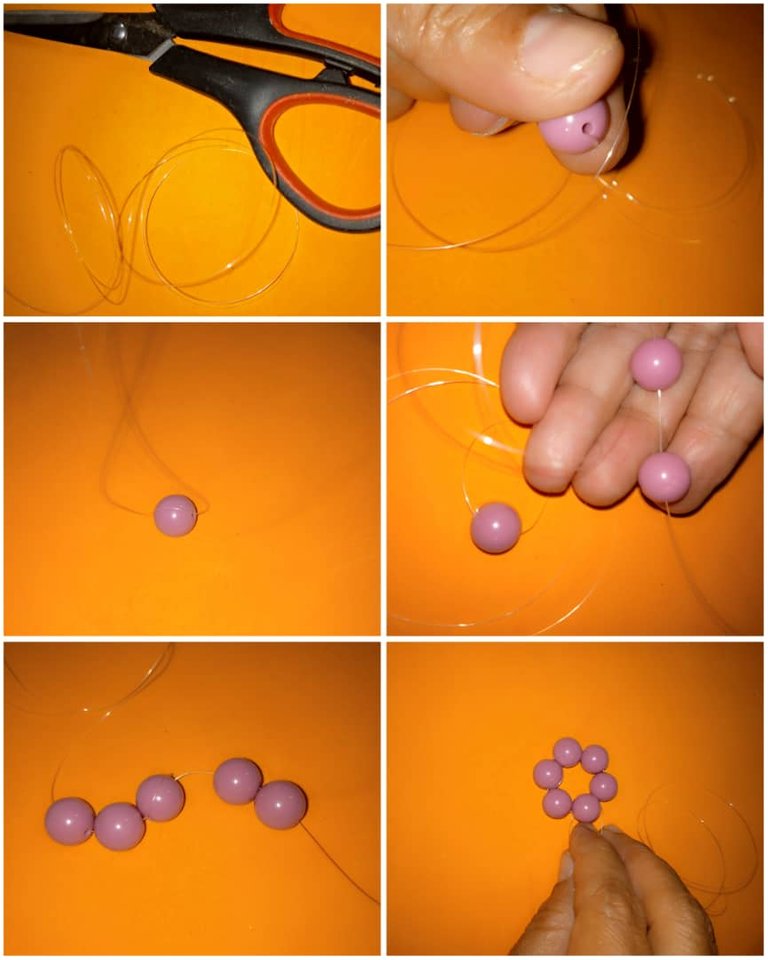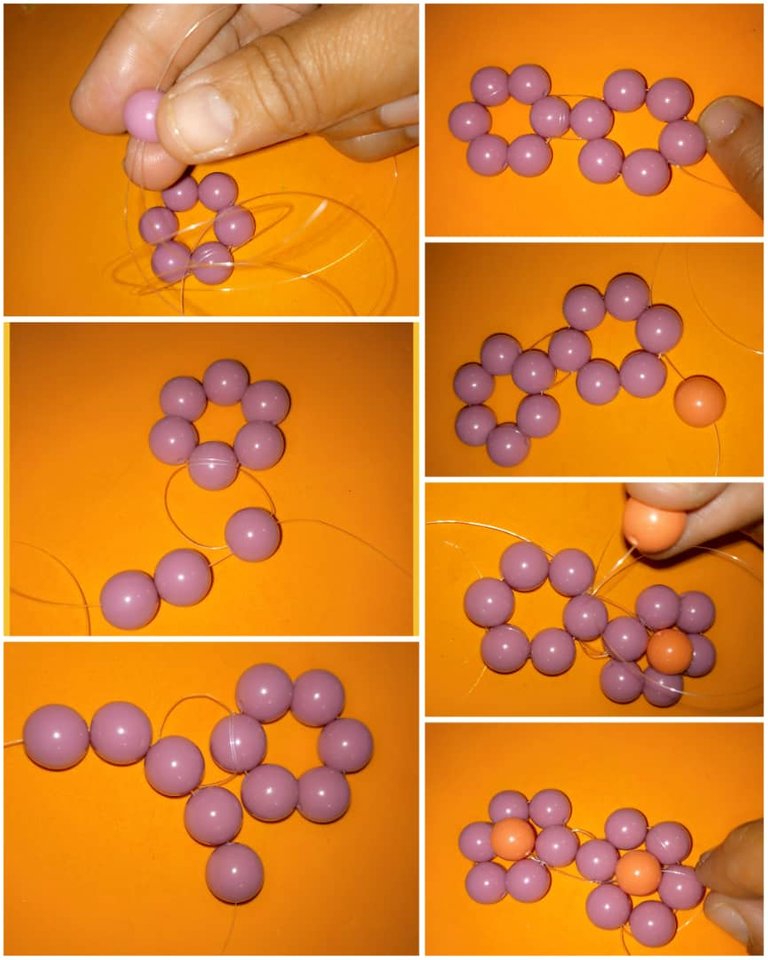 Sew the decoration to the bungee cord and tie knots so it won't come loose.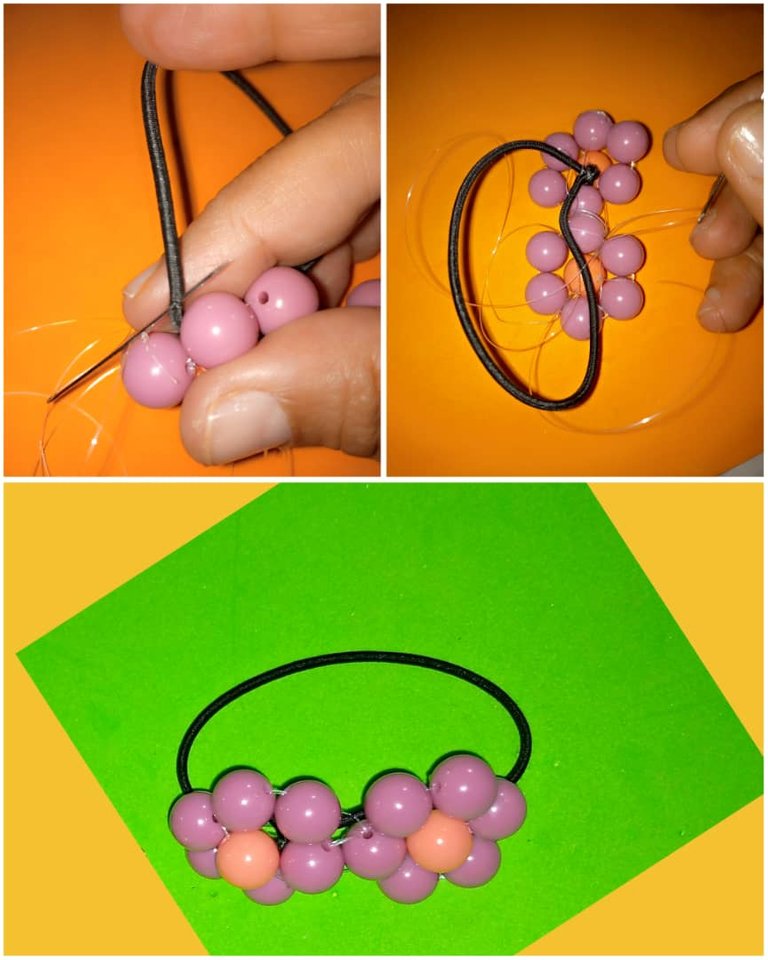 Final result of the beautiful decorative ponytails for hair , special for girls, young and not so young.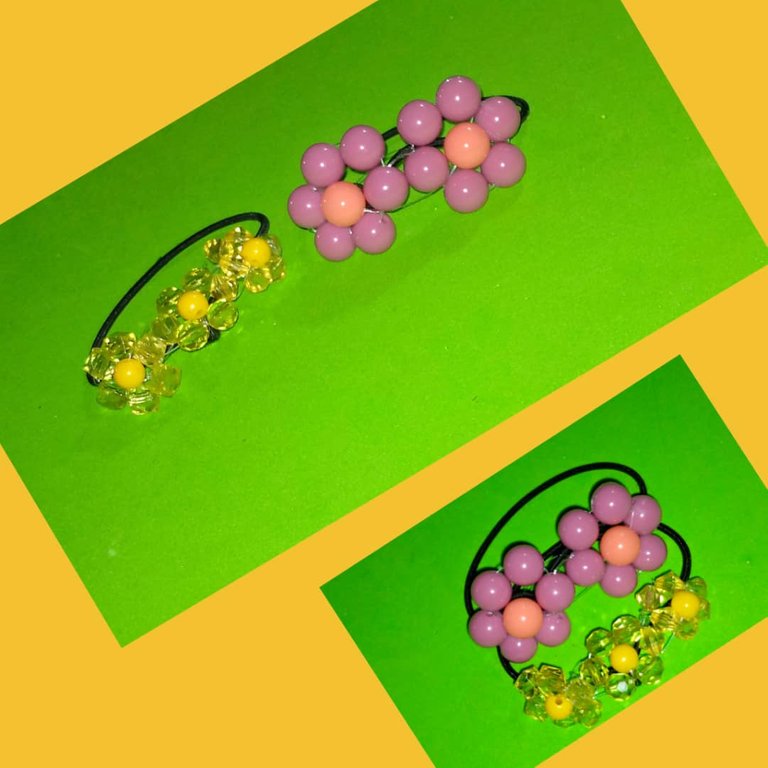 I hope it is to your liking, many blessings.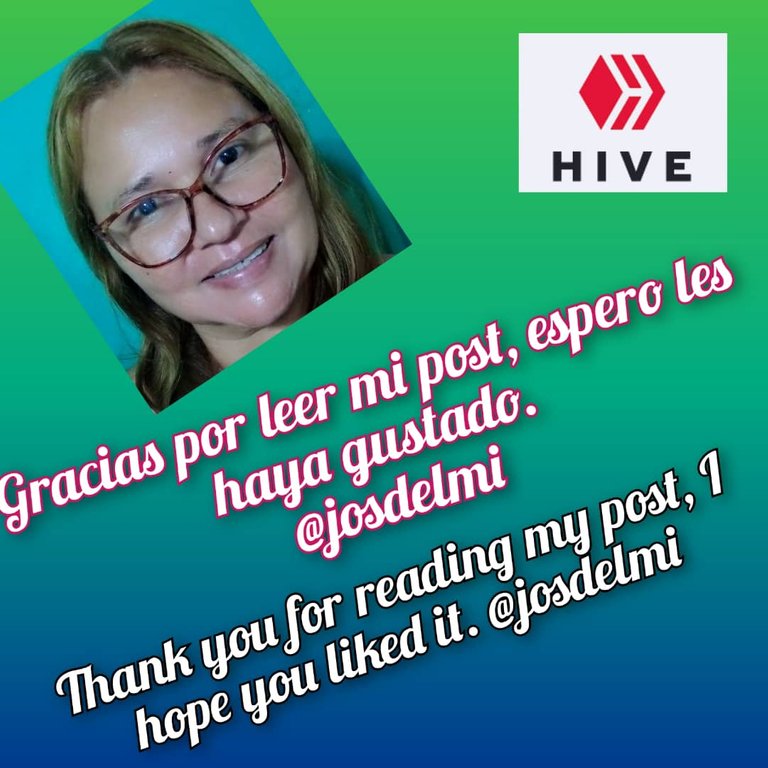 The photos are mine taken with Infinix phone, edited with incollage and translated with DEEPL.
---
---