(Esp/Eng) Tutorial: Como hacer una pulsera en nudo macramé , adornada con piedras // Tutorial: How to make a macramé knot bracelet, decorated with stones
¡Bienvenido a mi blog!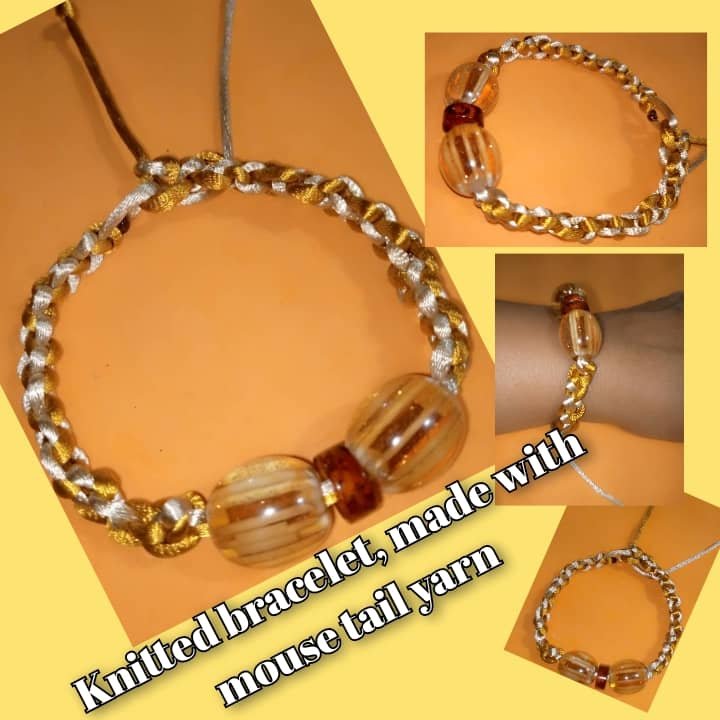 Buenos días , feliz fin de semana a todos los que forman parte de esta linda comunidad de #jewelry , Dios les bendiga, que tengan un merecido descanso y que Dios sea hoy y todos los días misericordia de nuestras vidas.
Quiero mostrar por medio de un toturial, como realizar una hermosa pulsera con nudo macramé adornada con piedras.
Estas pulseras son especiales para regalarla en estos días , cuando ya se acerca el dia del amor y la amistad, la realicé con colores en cola de ratón : beige y dorado y le coloqué piedras marrón claro, quedó super coqueta, la guardaré para ese dia, para regalarla a una persona a quien quiero mucho, aunque haré varias, ya que son muchas personas que quiero, una no me serviría, en fin comencemos a trabajar.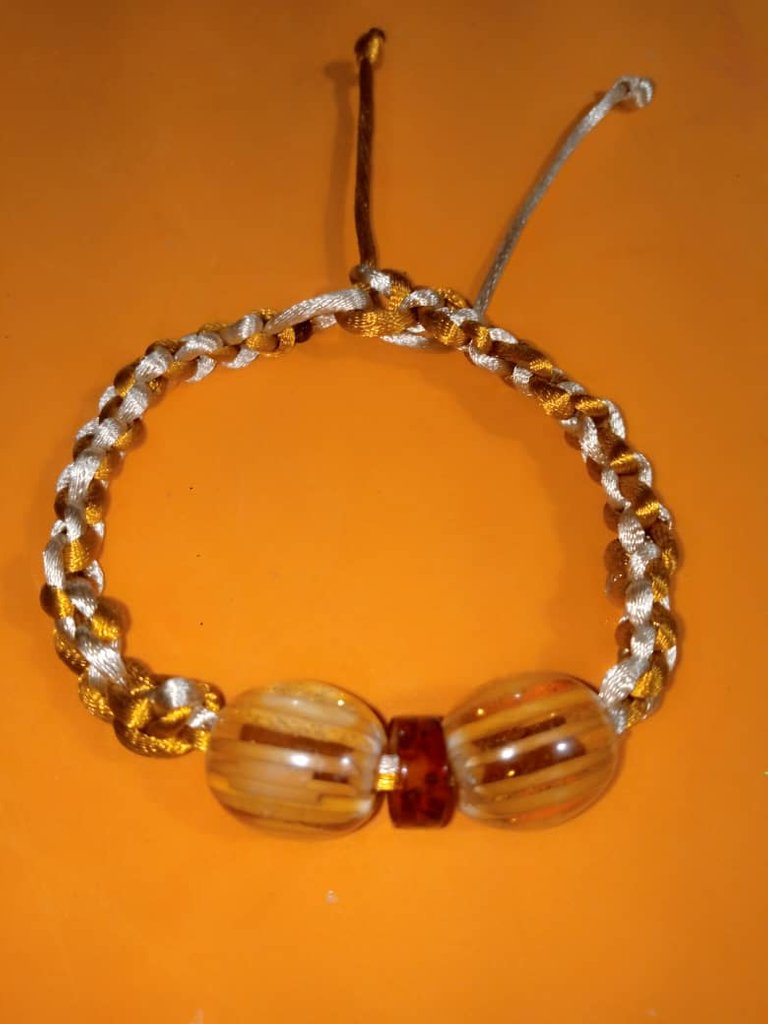 Materiales para la elaboración de esta linda pulsera con nudo en macramé:
1 metro de hilo cola de ratón, color beige.
1 metro de hilo cola de ratón , color dorado.
Tijera.
Regla.
Yesquero.
2 piedras en forma de barril color marrón claro.
1 piedra redonda chata.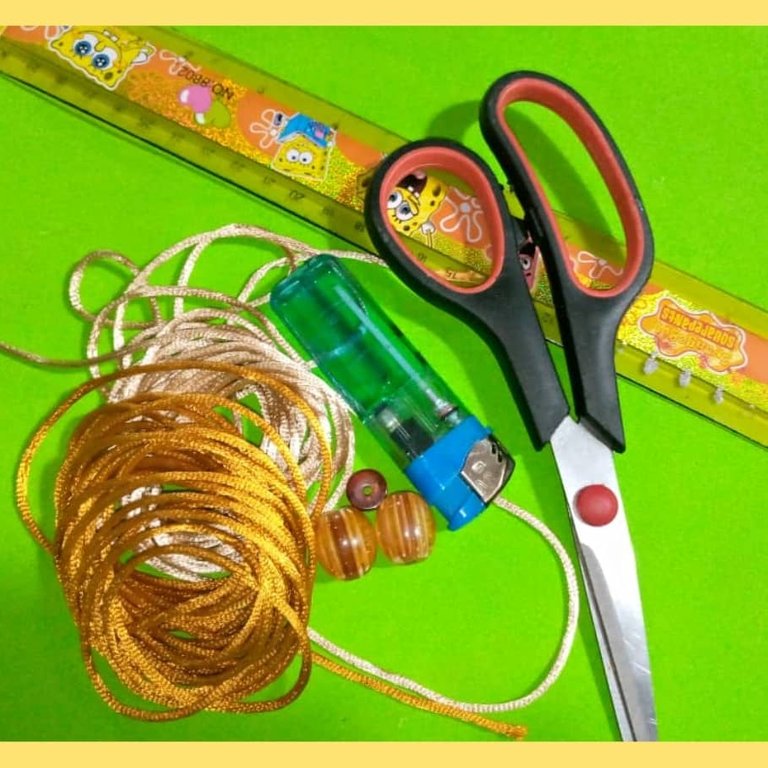 Paso a paso para la realización de la pulsera, elaborada en nudo macramé:
Lo primero que haremos es medir el hilo cola de ratón, este hilo es especial para realizar pulsera, quedan muy bonita, además se adapta a cualquier tipo de nudo, queda brillosa y muy coqueta en las manos que la lleven, no solo pulsera se puede hacer con estos hilos cola de ratón, pueden hacerse llaveros, collares, entre otros.
Después que hayamos medido con la regla 90 centímetros de cada pedazo de hilo cola de ratón,procedemos a recortar con las tijeras , quemamos las puntas con el yesquero para que no se deshagan y permite trabajar mejor.
Además con el yesquero tratamos de pegar los dos hilo cola de ratón con mucho cuidado de no quemarnos.
Tomamos un pedazo de hilo de un color y hacemos una lazada , ahora agarramos el hilo cola de ratón del otro color y hacemos otra lazada, e introducimos una lazada dentro de la otra.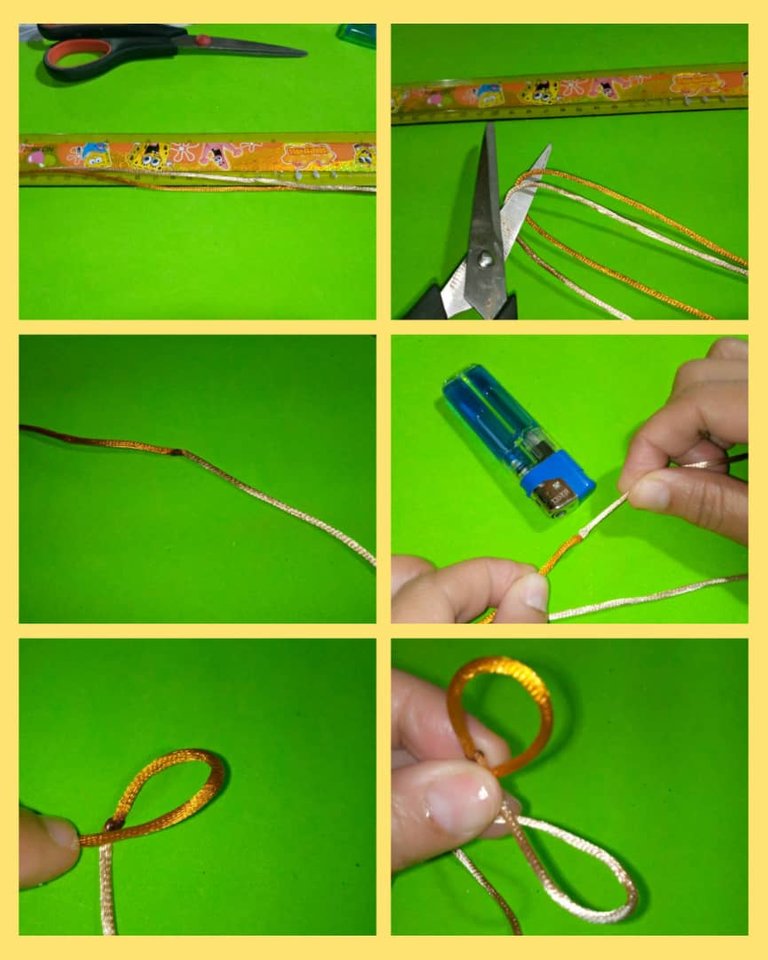 Metiendo una lazada dentro de la otra, jalamos y apretamos, no mucho, hasta que el hilo quede pegado al hilo del otro color , así vamos a realizar todo este nudo , siempre pendiente de hacer lazada de un color, jalamos y hacer lazada del hilo de otro color.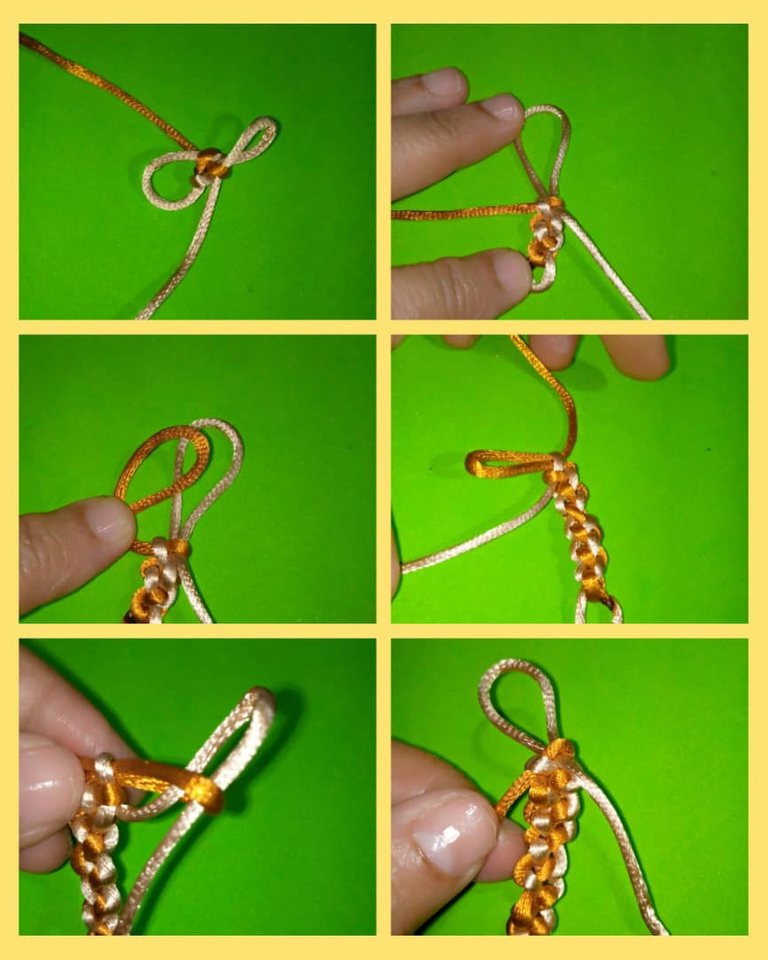 Cuando hagamos 20 lazadas de un lado , tomamos las dos puntas y metemos la piedra marron grande dentro de los hilos de la pulsera, luego la redonda chata y la otra piedra.
Ahora continuamos con el mismo `procedimiento que venimos trabajando, metiendo una lazada dentro de otra.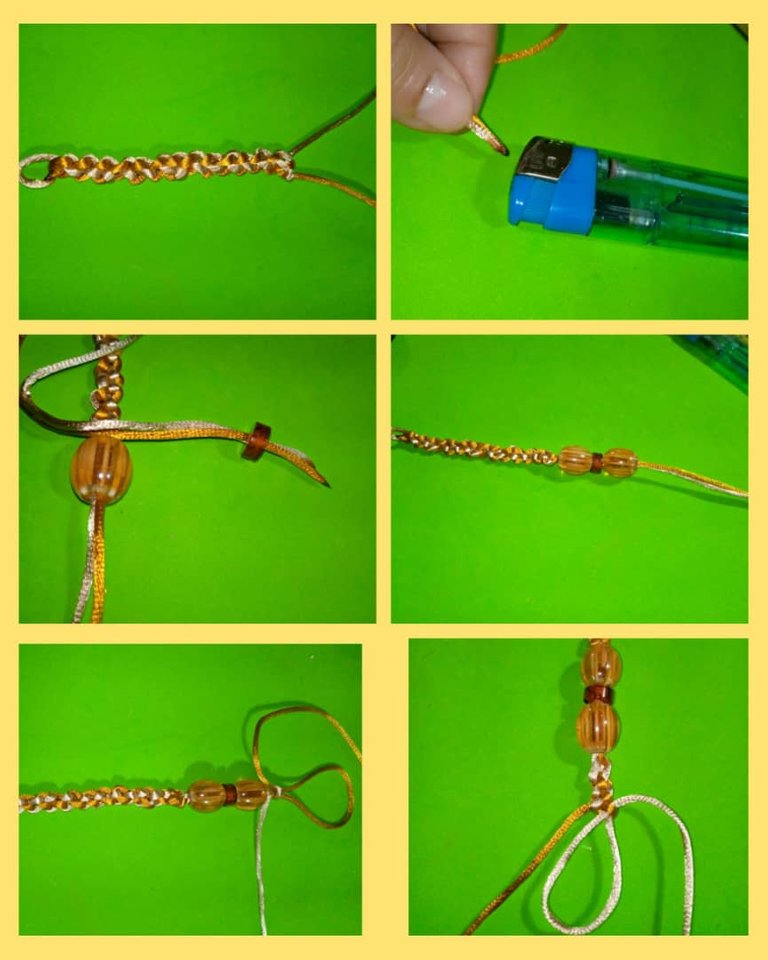 Cuando hagamos 20 lazadas más , ya casi terminamos la pulsera, vieron lo hermosa que quedaron los nudos realizados.
Ahora para hacer la tranca de la pulsera, comenzamos recortando el excedente de hilo con las tijeras, en cada punta hacemos un nudo y quemamos con el yesquero, luego introducimos las dos puntas dentro del orificio que quedó y hacemos un nudo sencillo , de esta manera cerraremos la `pulsera.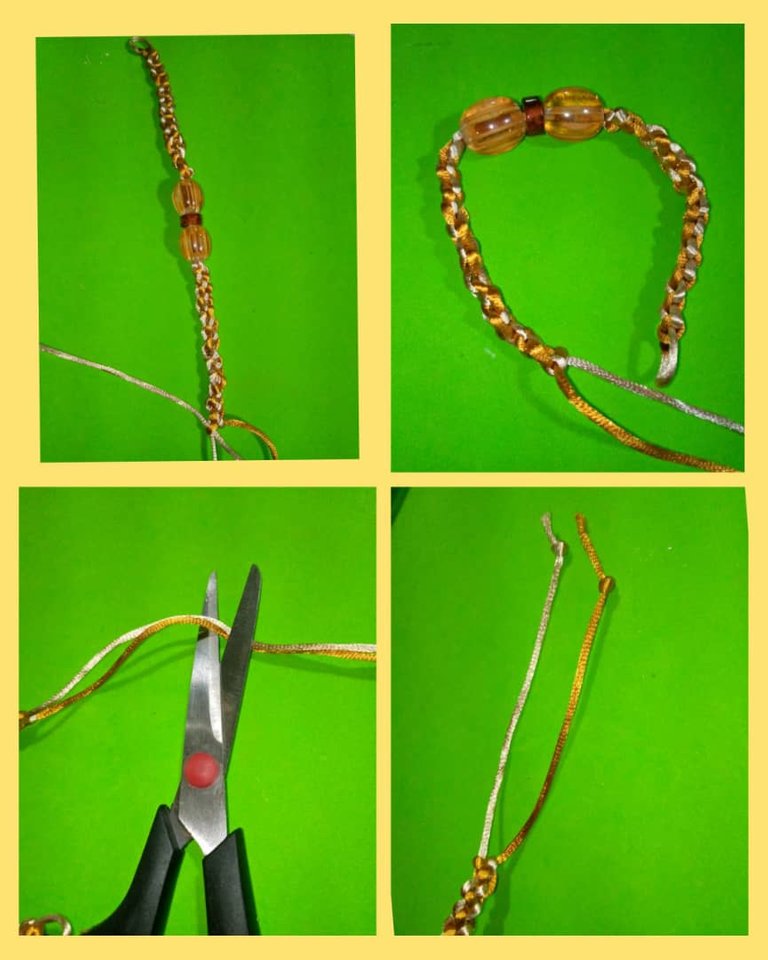 Aquí el resultado final de la pulsera, vieron lo hermosa que quedó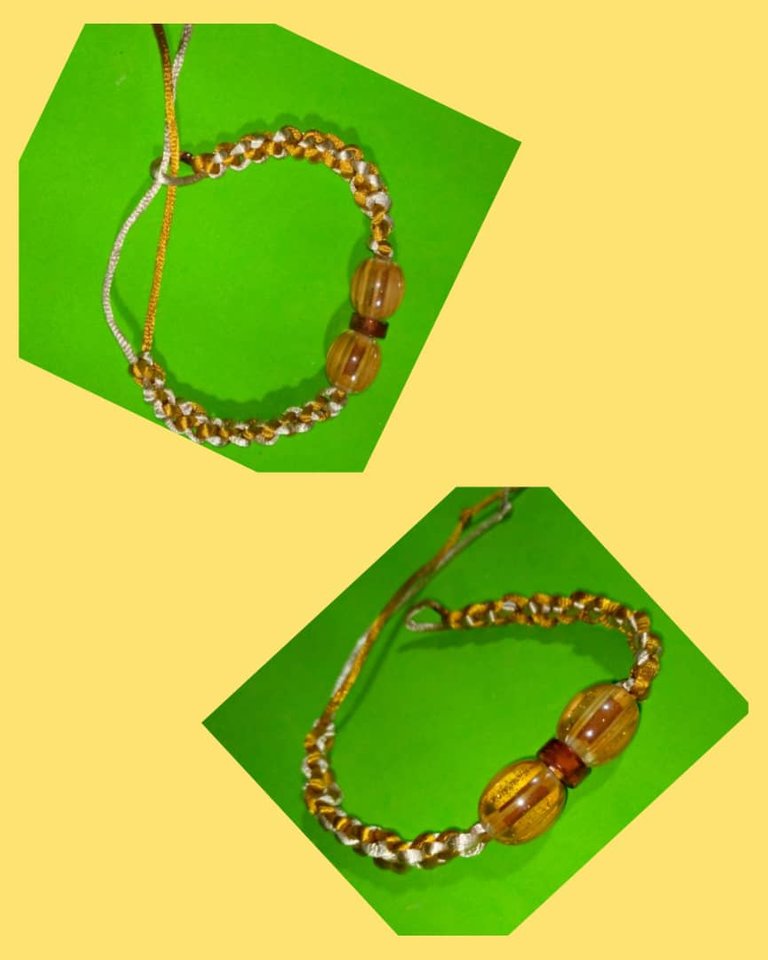 Hermosa pulsera en nudo de macramé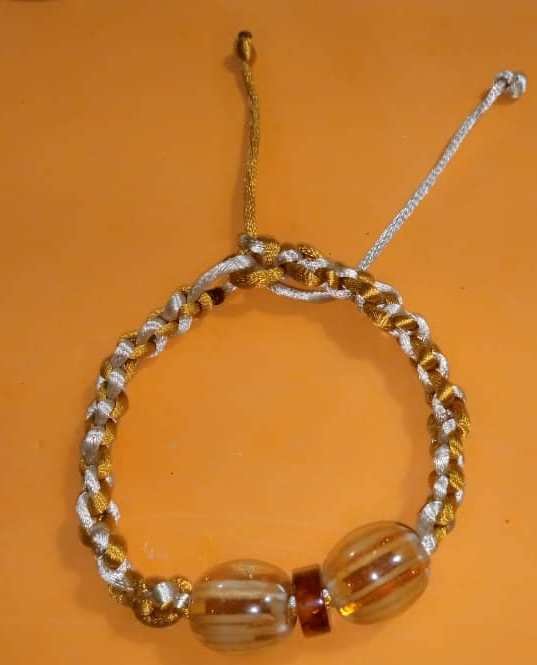 Espero que haya sido de su agrado, gracias por leer mi post, hasta la próxima.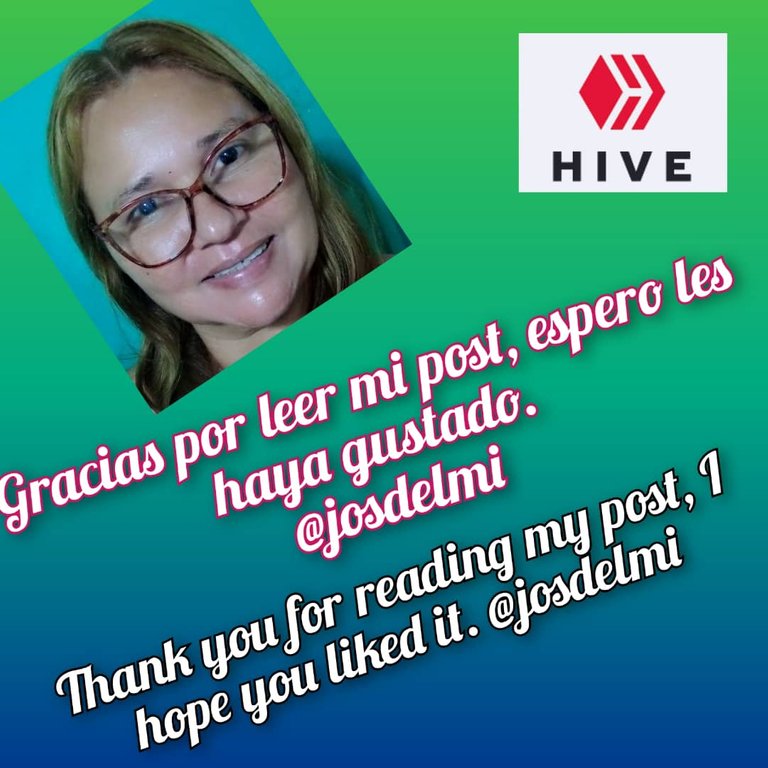 Las fotos son mías tomadas con teléfono infinix, editada con incollage y traducida con DEEPL.
ESPAÑOL
Welcome to my blog!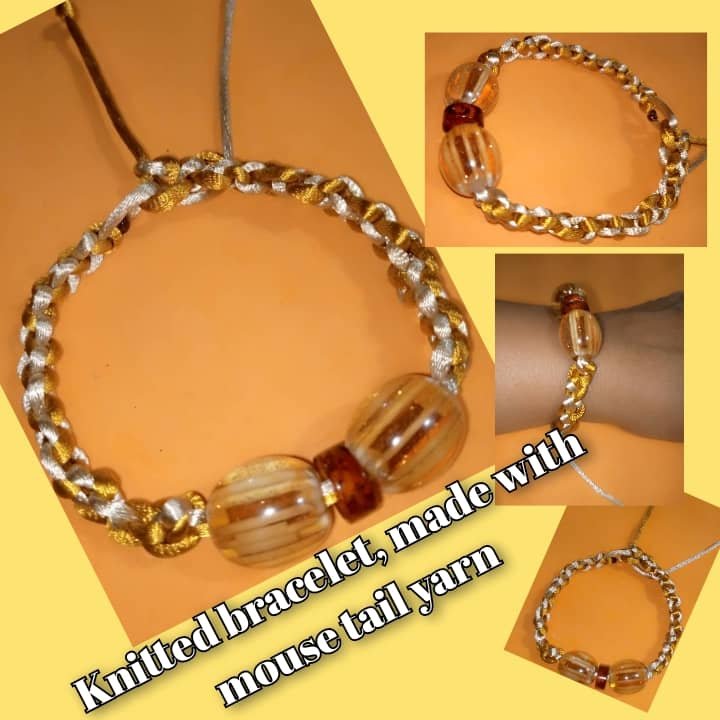 Good morning , happy weekend to all who are part of this nice community of #jewelry , God bless you, have a well deserved rest and may God be today and every day mercy of our lives.
I want to show by means of a toturial, how to make a beautiful bracelet with macrame knot adorned with stones.
These bracelets are special to give it these days, when the day of love and friendship is approaching, I made it with mouse tail colors: beige and gold and I placed light brown stones, it was super flirty, I will keep it for that day, to give it to a person I love very much, although I will make several, as there are many people I love, one would not serve me, anyway let's start working.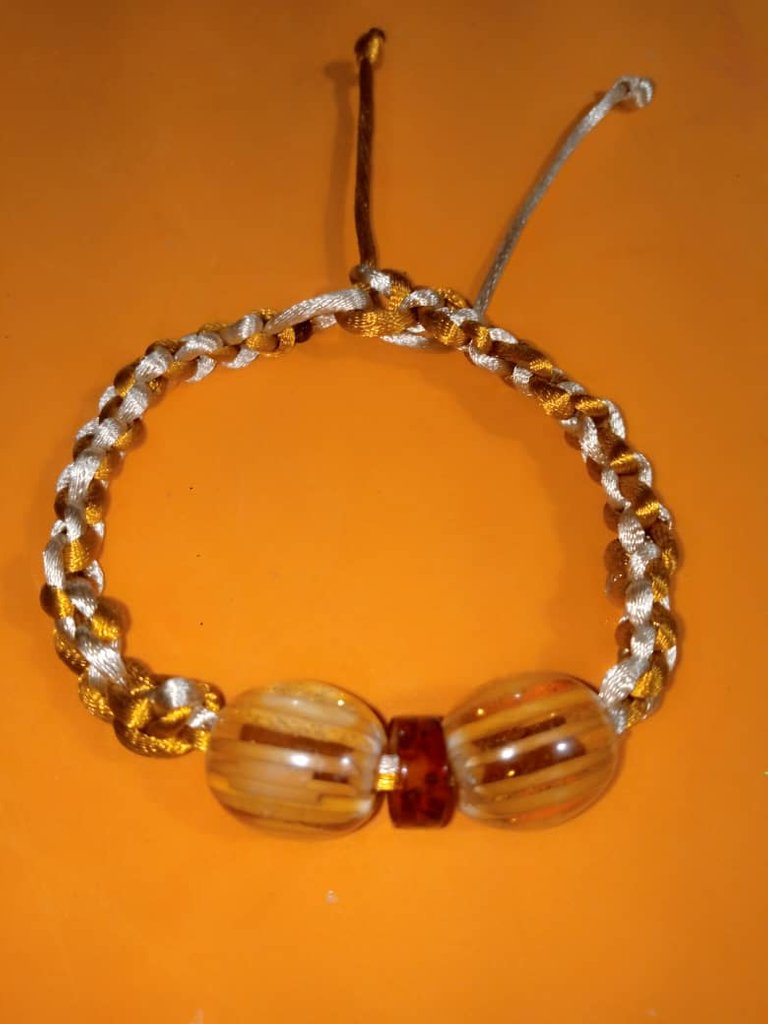 Materials for making this cute macramé knot bracelet:
1 meter of mouse tail yarn, beige color.
1 meter of mouse tail thread, golden color.
Scissors.
Ruler.
Tinder.
2 barrel-shaped stones, light brown color.
1 flat round stone.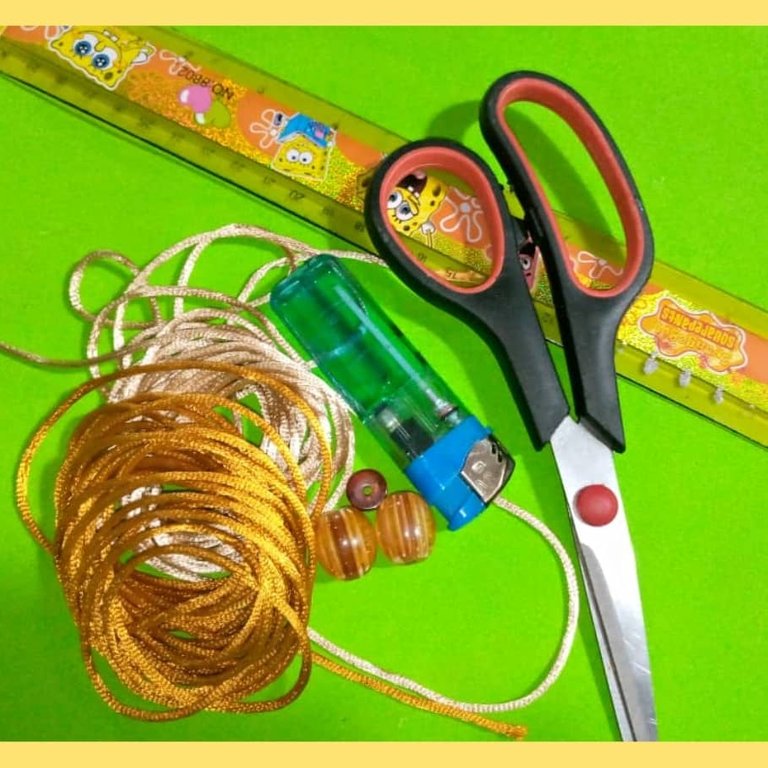 Step by step for the realization of the bracelet, made in macrame knot:
The first thing we will do is to measure the mouse tail thread, this thread is special to make bracelet, they are very nice, also adapts to any type of knot, it is shiny and very flirty in the hands that carry it, not only bracelet can be made with these threads mouse tail, can be made key chains, necklaces, among others.
After we have measured with the ruler 90 centimeters of each piece of mouse tail thread, we proceed to cut with scissors, we burn the tips with the tinder so that they do not unravel and allows us to work better.
Also with the tinder we try to glue the two pieces of mouse glue thread, being very careful not to burn ourselves.
We take a piece of thread of one color and we make a loop, now we take the mouse tail thread of the other color and we make another loop, and we introduce a loop inside the other one.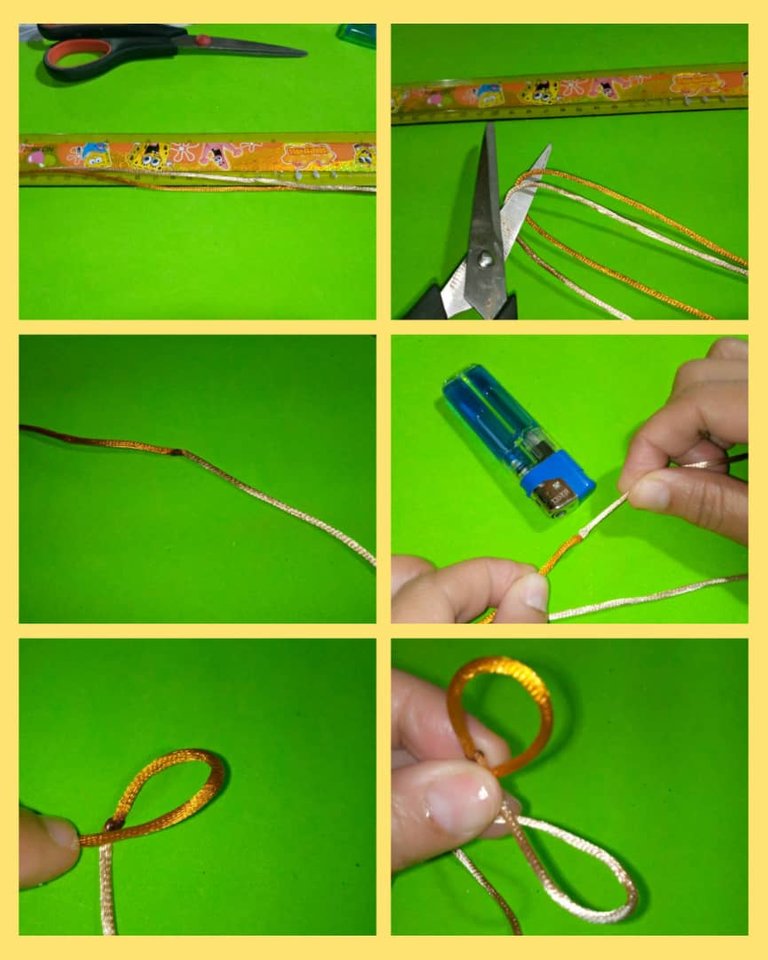 Tucking a loop inside the other, pull and tighten, not too much, until the thread is stuck to the thread of the other color , so we will perform all this knot , always pending to make loop of one color, pull and make loop of the thread of another color.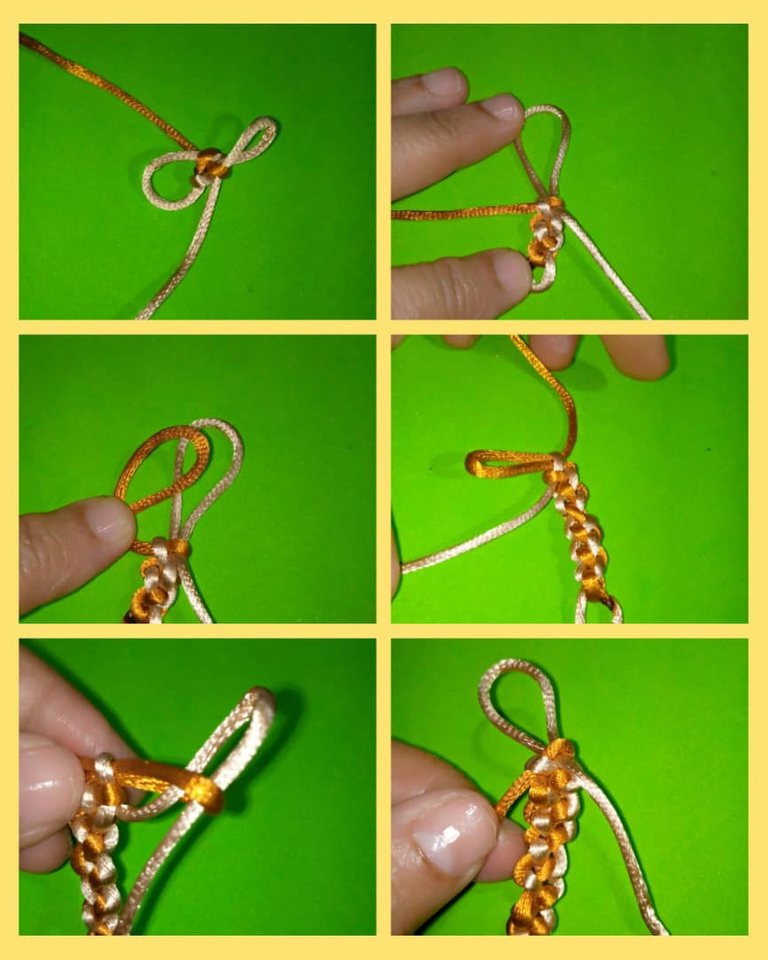 When we make 20 loops on one side, we take the two ends and put the big brown stone inside the strands of the bracelet, then the flat round one and the other stone.
Now we continue with the same procedure we have been working with, putting one loop inside the other.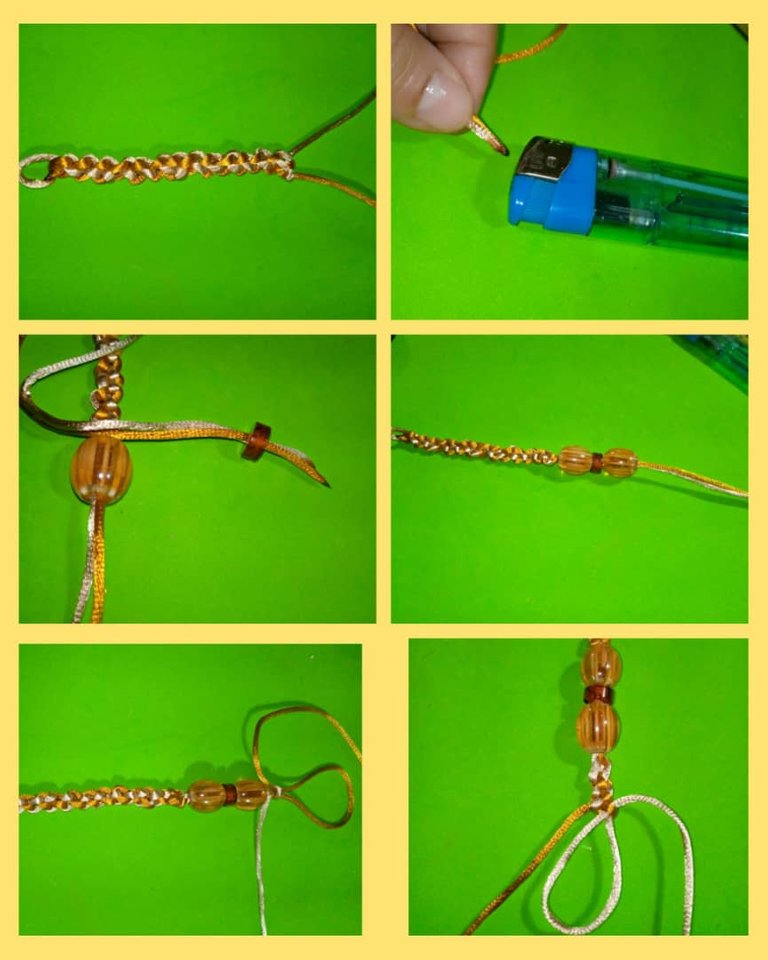 When we made 20 more loops, we almost finished the bracelet, you saw how beautiful the knots were made.
Now to make the lock of the bracelet, we begin by cutting the excess thread with scissors, at each end we make a knot and burn with the tinder, then we introduce the two ends into the hole that was left and make a simple knot, thus we will close the bracelet.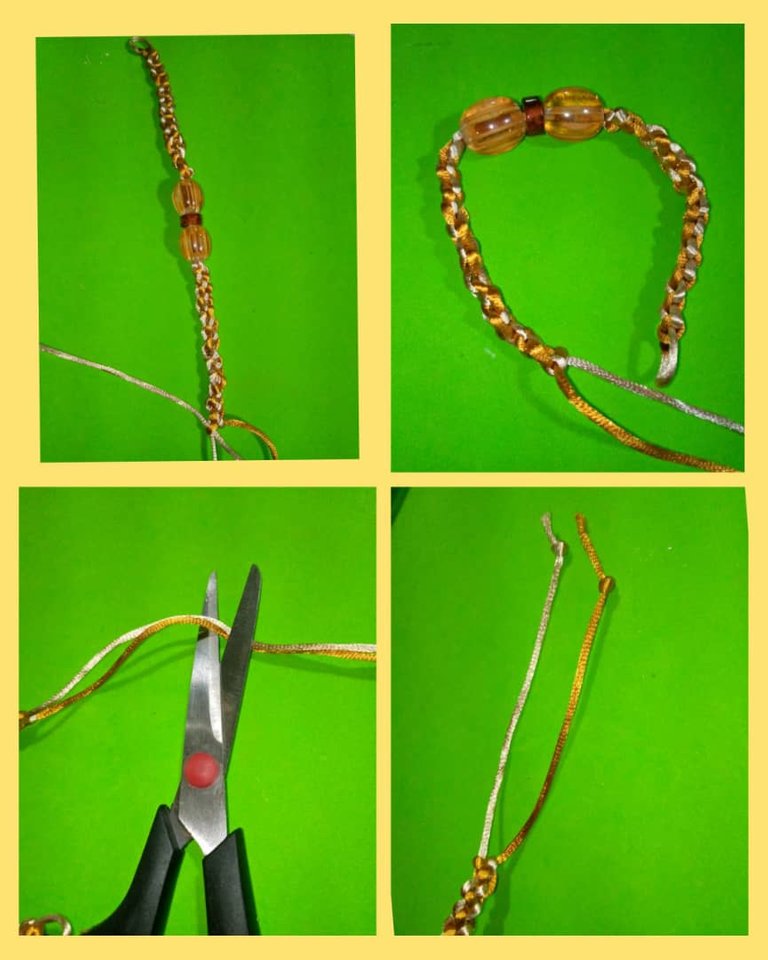 Here the final result of the bracelet, you saw how beautiful it was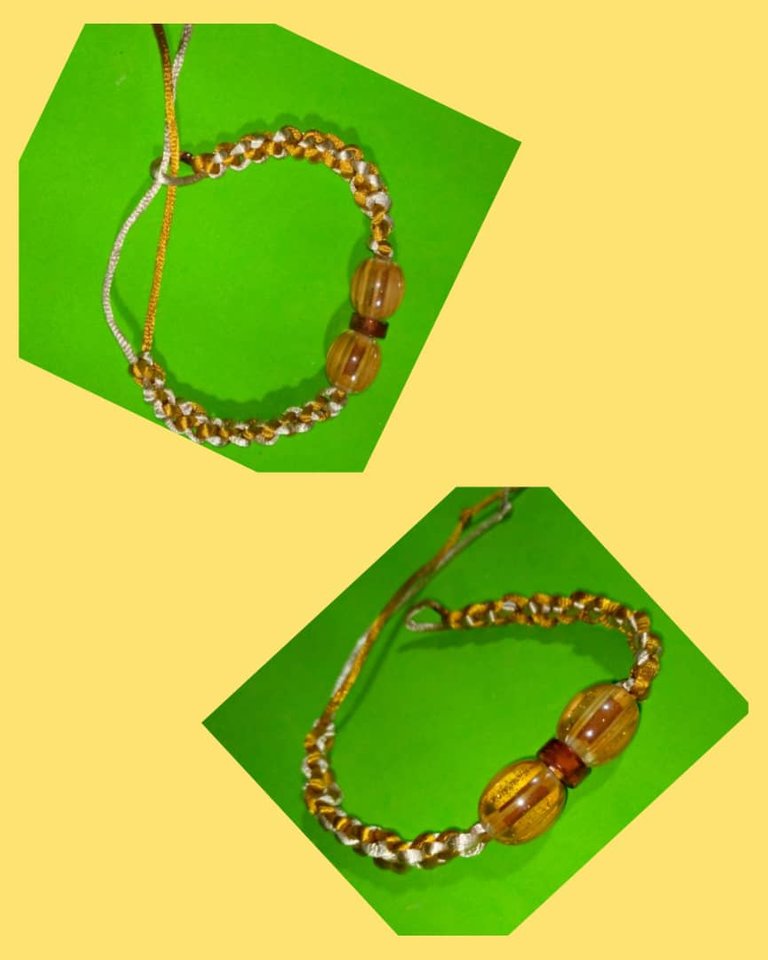 Beautiful macrame knot bracelet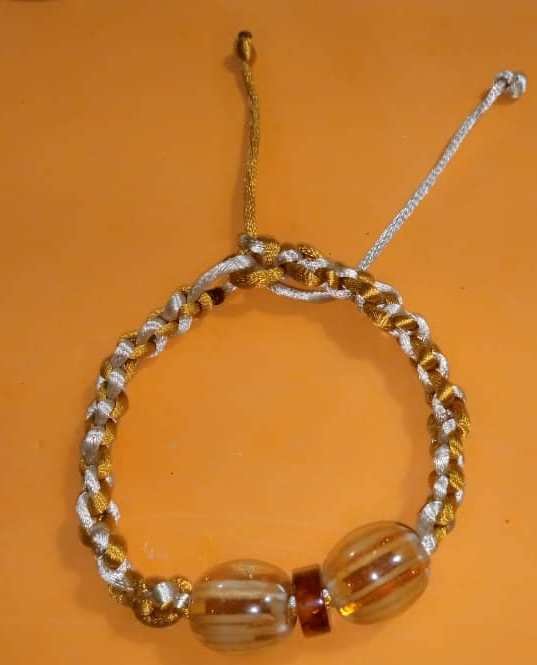 I hope it was to your liking, thanks for reading my post, until next time.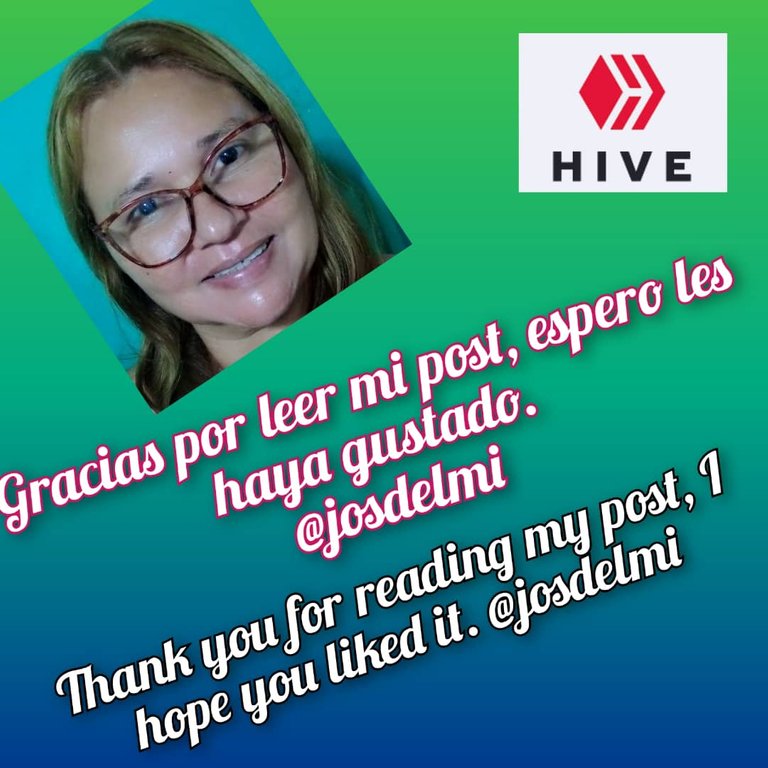 The photos are mine taken with infinix phone, edited with incollage and translated with DEEPL.
---
---