A critical evaluation of myself and important things I would love to tell myself in five years time
Hi everyone in the wonderful hive family. I am grateful to hive learners for giving us this great opportunity to express ourselves. It's been very rewarding writing in your community.
When I saw this topic, I knew I had to jump on it. Oftentimes, people write letters to their friends, teachers, and employers.
But what if the coin flips, and you are to write a letter to your future selves? Wow! I think that's very fascinating and gutsy. I love challenging things and that's why I chose not to shy away from this topic. Everyone needs constant self-reflection and evaluation, and this topic is a perfect opportunity to do this. So, let's do this!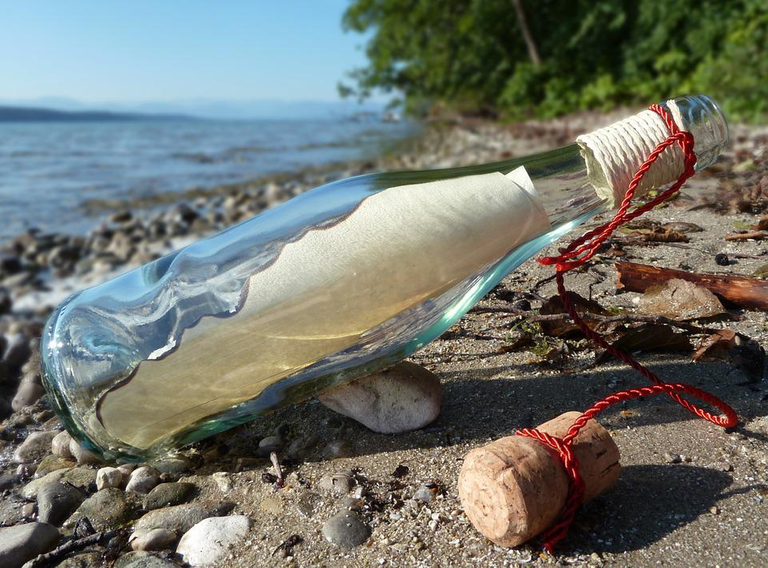 source
When you find this letter in five years, I want you to stop every other thing you're doing right now and read this letter. Hopefully, by the time you are done reading, you will be shouting happily from the rooftops. If you do, then I hope you scream these words - "I did it. I made you proud".
Dear future self,
I hope when you read this, you are okay and not sad. I hope you are not anxious or scared and I hope you have gotten everything you wanted to accomplish. I can only hope, for I can't tell what the future holds. Hence, I promise I will do everything in my power to give you the kind of future you desire.
Family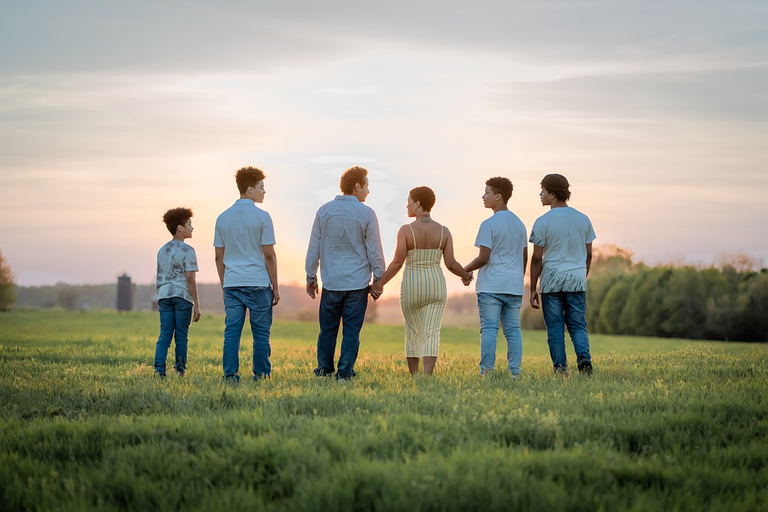 source
In five years, I hope you are still very close with your family? No matter what happens they'll always be there to protect you. Don't let simple arguments or fights ruin your relationship with your family. I hope mom and dad are okay and doing well physically, emotionally, and mentally? And I hope dad would have finally discovered a way to control his temper. I hope you are still very close with your siblings? No matter what they say or do to you, know fully well that they truly love you and they'll never replace you, even in the life to come. There's no other person like your siblings. You may have friends that you're very close with and you see them as"siblings", but your siblings are the only ones that share your blood and you can never change that no matter what.
In the family everyone is trying their best to become a better version of themselves, it has not been easy. My dad knows fully well that he has a hot temper, he's trying his best not to hurt himself and those around him, he has been doing good for the past 2 months and I hope it will be better in five years. I'm sure my mom will still be a simple, gentle, and hardworking woman five years from now. In five years, I hope you still remember how she does everything to make sure everyone is hale and hearty. Don't forget how she won't sleep until she has called everyone and told them the things they should do and the things they should avoid. This woman is ready to literally take a bullet for her, so I hope in five years that you are still making her proud. I hope she can still beat her chest and say "my son would never do that".
In five years, promise me you will be at a stage where they will be very proud of you.
My siblings are also doing very well, they are trying their best to be successful. My elder sister is about to finish her second degree in Nursing while my other sister is doing great in her writing career. My only brother also has a thriving business. So I hope that in five years, you will also be upholding the family's legacy. Your siblings believe so much in you, right now, you aren't letting them down and in five years, I hope it remains the same.
Education
In 2019, I wrote my first ever JAMB (Joint Admission Matriculation Board is a Nigerian entrance exam to gain admission into the university.) I was so glad when I saw my results, I got a great score but unfortunately, I didn't gain admission into the University because Nigeria is so messed up. You have to grease someone's hand before you can gain admission into a federal university. A few weeks later, I got to know about JUPEB , a new Advanced Level examination body recently established and coordinated by the University of Lagos. Candidates who successfully complete the ONE-YEAR program, after examinations administered by JUPEB, will gain admission to 200 level in any university. I read well for the examination and thanks to God, I came out with flying colors. Two months later, I gained admission into the Federal University of Oye Ekiti to study Law. Presently, federal universities are on strike so students are at home. Unlike other people who see the strike as an opportunity to enjoy themselves, I am utilizing the best of it. I discovered Hive, a very wonderful platform where I can express myself and showcase my talent.
So in five years, I hope you still remember all these experiences. Once the strike is over and school resumes, I want you to face your studies. In five years,
I hope you have graduated and now have a job and an offline business of your own
Friendship
I regret the type of friends I made this year (2022). When I went for the JUPEB program, I met a lot of people. Unfortunately, my hostel mates were bad children, they did all sorts of worldly things; smoked, drank, lacked the fear of God, and were also involved in internet fraud. I'm so glad I was not influenced by what they did. I am so glad I was able to cut ties with all of them. I blocked them on Facebook, WhatsApp, Instagram, and even Twitter.
I hope by now you've made good friends and they are doing well. Remember that it is the quality of friends you make, not the quantity. If you have just one friend now, I want you to contact him/her now and tell them how much you appreciate him/her for staying in your life and staying by your side. I'm not surprised if you have only one friend. I really don't want you to make the kind of friends I made this year. Make good memories with that one friend and appreciate the little moments.
Relationship
One of the problems I have now is communication. I find it hard to communicate with my partner. A lot of people complained about this. I've tried so hard to change, I don't just know what to do again. Recently, I met a beautiful girl, her name is Esther. She is dark, nice, and chubby. We are still in the talking stage but I hope things work out for us.
I hope by now you know how to communicate well and you have a good partner.
Dreams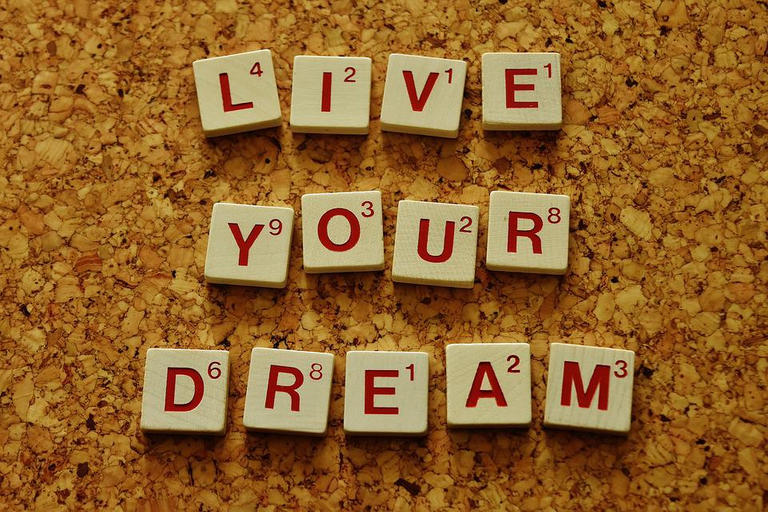 source
Here's a list of my dreams in life and how I am working towards them;
One of my biggest dreams is to be an online chess instructor. Well, it has not been going well, I can't tell if I'll be able to achieve this or not. Recently, I sent an email to Lichess( one of the biggest chess platforms) to be an online instructor. Unfortunately, it was declined.
Making a business from blogging
This has also been on the top list. This is my primary focus at the moment. I am currently aiming to make a living through writing and blogging. I feel more motivated about this at the moment than I have about almost anything else in the past.
This is the number one item on my dream list. I mean who doesn't want to be financially free? I hate money and I love it at the same time. I hate how intoxicating money can be. I hate how it changes people, how it makes them 'blinded'. At the same time, I love the process of earning it, spending it, and having it in the bank as security.
I've been battling with this for a year now, it has not been easy at all. 1 year ago I ventured into crypto trading, I paid for the class and learned a lot from me. Unfortunately, it didn't work well for me. Some people say it is because I wasn't taught well. Presently, I'm writing for scooper, an online platform, and I've written over 2000 articles. I'm also writing for the best platform I have ever discovered, HIVE.
To own an offline business
It has been my dream since when I was a kid to own an offline business. I'm not the type of person that likes to wait for a monthly salary. I love to have a business of my own. A gym, saloon, event center, and a hotel.
Personally, reading is an essential part of writing. And, given that I intend to make a business from writing and blogging, it is quite important. I love reading regardless of what type of book it is.
To live in another country
I really don't fancy traveling, but it is one of my dreams to relocate to another country with a better standard of living
I hope by now you have achieved or you're working to achieve most of these things. Don't forget to pray every day. I love you.
See you soon.
Yours sincerely,
Joseph.
---
---