Fun! Fun! Fun; An Exciting Trip To The Mountain. Here Is How My Weekend Went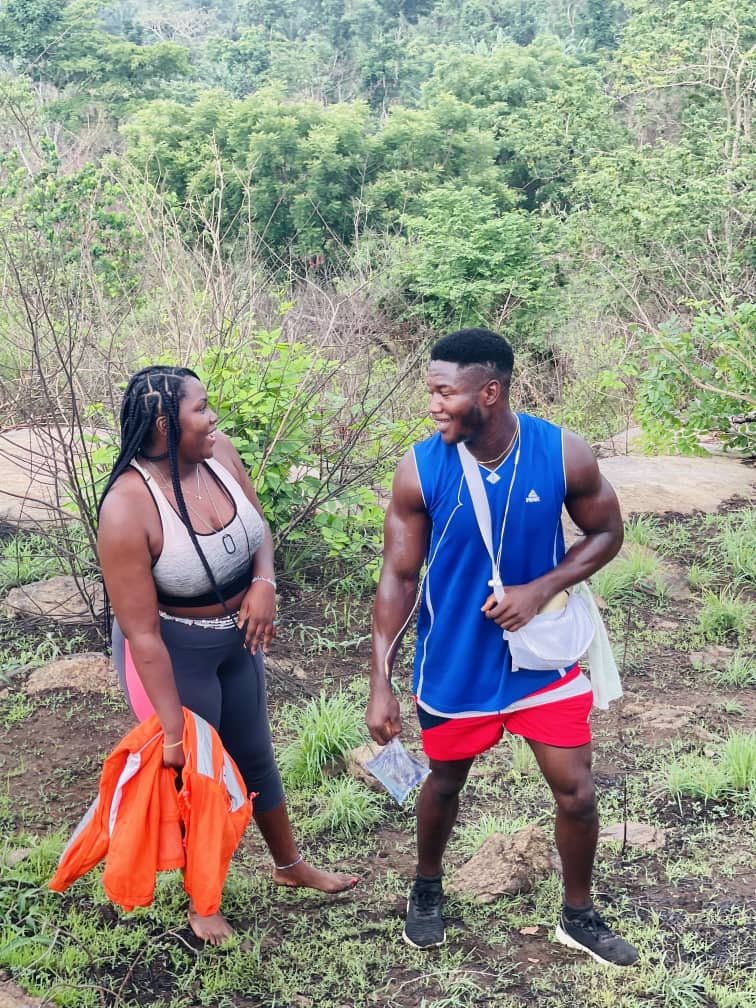 Before I begin, I want you all to know that I'm an introvert; I feel comfortable focusing on inner thoughts and ideas, rather than what is happening externally. I enjoy my privacy. I love spending time with few of my friends rather than large groups or crowds.
Few days ago, my brother's friend informed me that he and his gym friends would be going on a trip to the mountain and it'd be of great joy if I could tag along. Of course, me being me, I refused bluntly. The look on his face when I refused could tell that he was not really happy with my response. "Think about it, I'll come back tomorrow." He said. I know john to be a very persistent person, he won't rest until he has gets what he wants.
Seven days ago, john called, asking if I have changed my mind. Guess what I said? You're wrong, I still said no. I'm sure he was really pissed, "give me two valid reasons why you don't want to go" he said. Well, for starters, I'm scared of heights, I really don't like travelling and finally, your friends are going with you. To be sincere, it is not like I don't like the idea of john going with his friends, I just don't feel comfortable when I'm with a lot of strangers.
Fast forward to when John bribed me. All my brother's friend knows how much my brother and I love playing chess. I really enjoy playing chess, it makes me cool down and focus. After so much unsuccessful attempts to make me go, John bribed me with a chessboard. I've always wanted to buy the transparent chessboard. He showed me the picture and said he'll get them if I agreed. Immediately, I agreed. I mean, how hard could it be.
A trip to a place can be an amazing adventure as wherever you go it becomes a part of your life. Unlike the mountains, the one place I never got tired of visiting is the chess library even though I have visited it so many times.
I woke up that faithful day feeling excited and thrilled. I brushed my teeth and took my bath. I wore my Man U jersey( I'm a Man U fan) and a black shorts. I took my helmet just in case I was forced to climb the mountain. We got to the mountain around 8am in the morning, we were immediately greeted by gentle breeze that made my cheeks red and glow. The breeze continued to blow and the trees sway slightly to produce a song created from the swaying of the Evergreen trees that rub against each other, and the leaves sliding across the dry ground.
We went with a wireless speaker and then immediately we got there I started playing music, that set the mood. Everyone was so excited, we danced and danced and danced till we got tired. John is a really good comedian and story teller, he told some jokes which cracked our ribs. After 3 hours ours of climbing the mountains we settled down in a cool spot to eat. There lots of food such as pizza, fried rice, plantain and fruits.
Here's a picture of my own food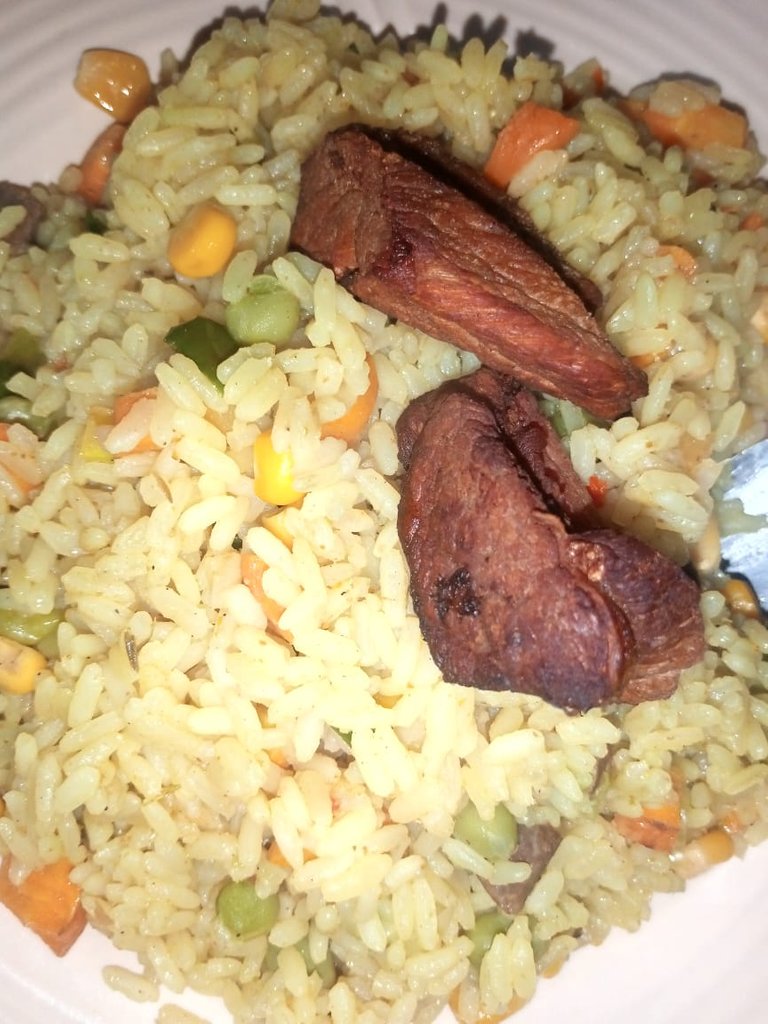 After we ate and relaxed for about 30 minutes, we walked down to where we parked our cars and headed home
Here are some of the pictures we snapped.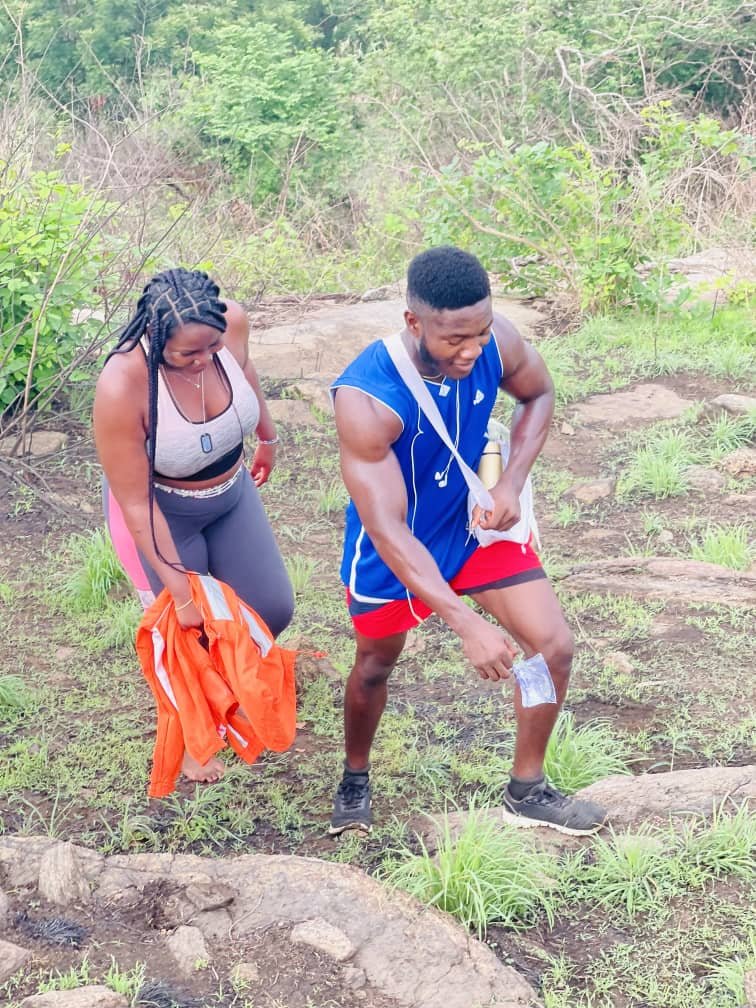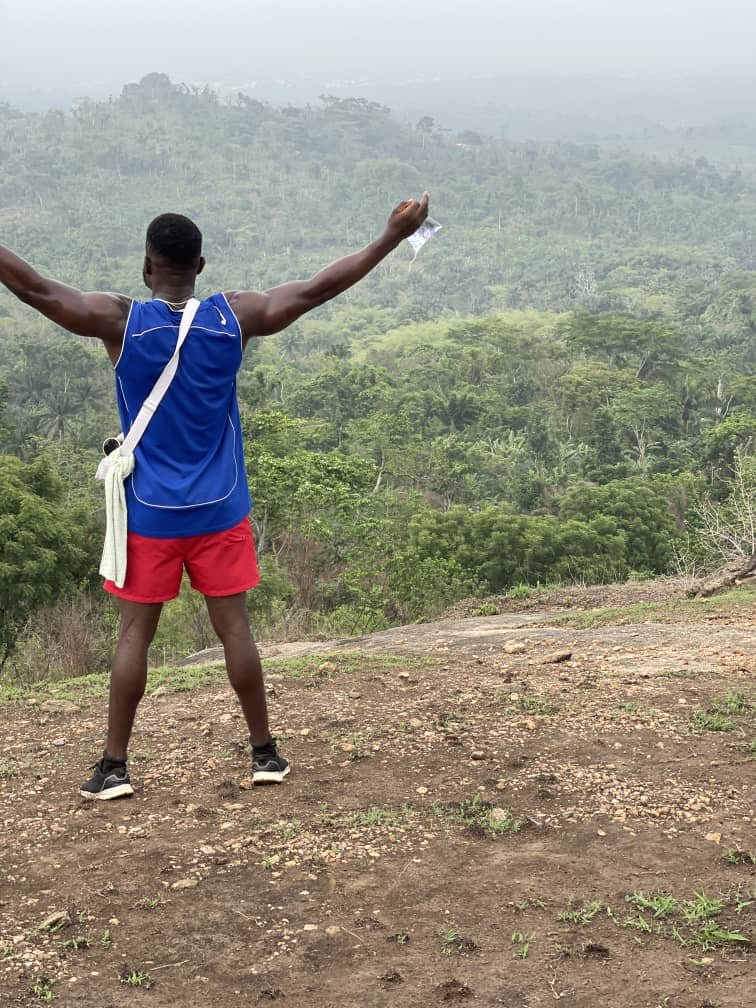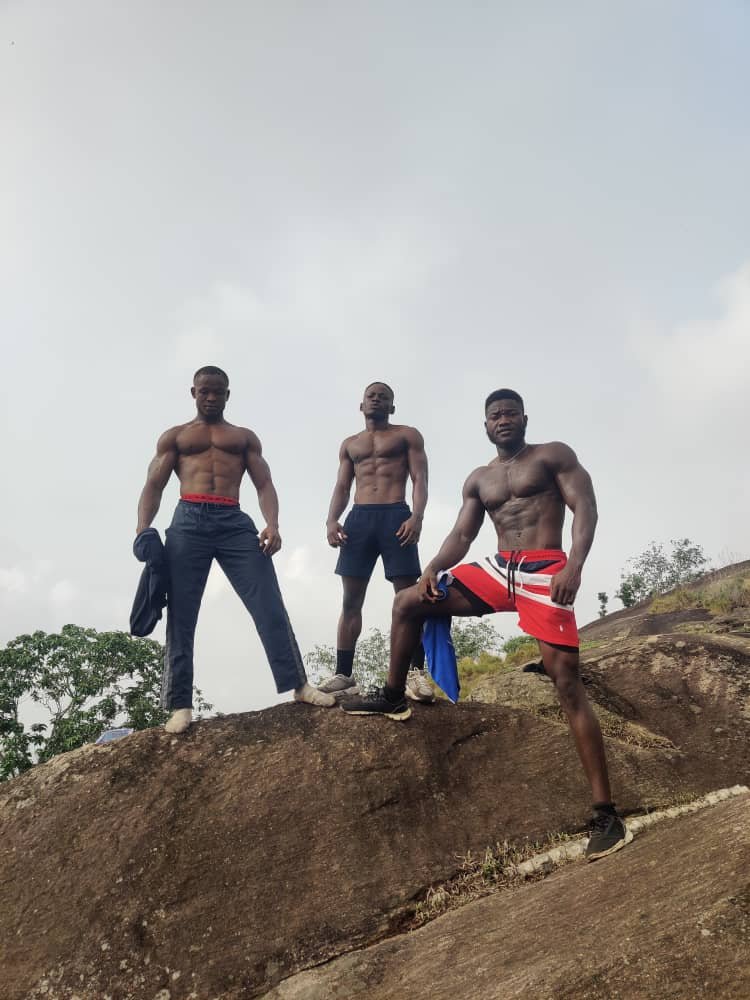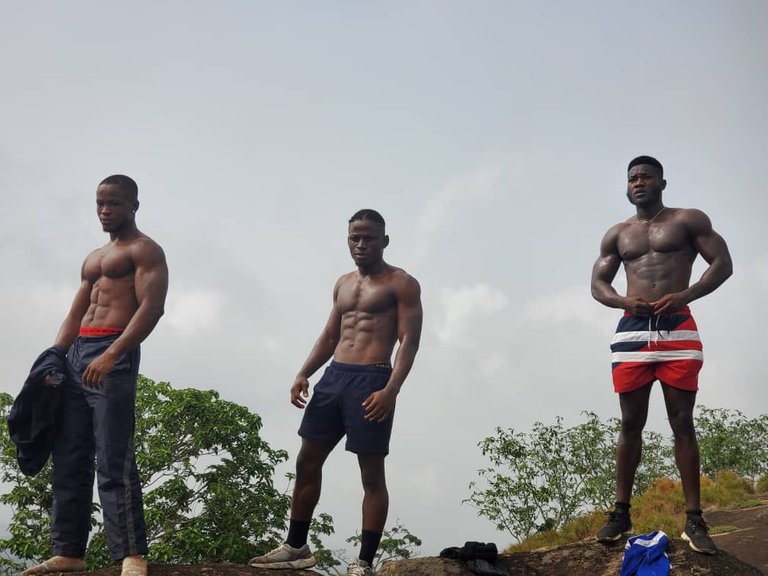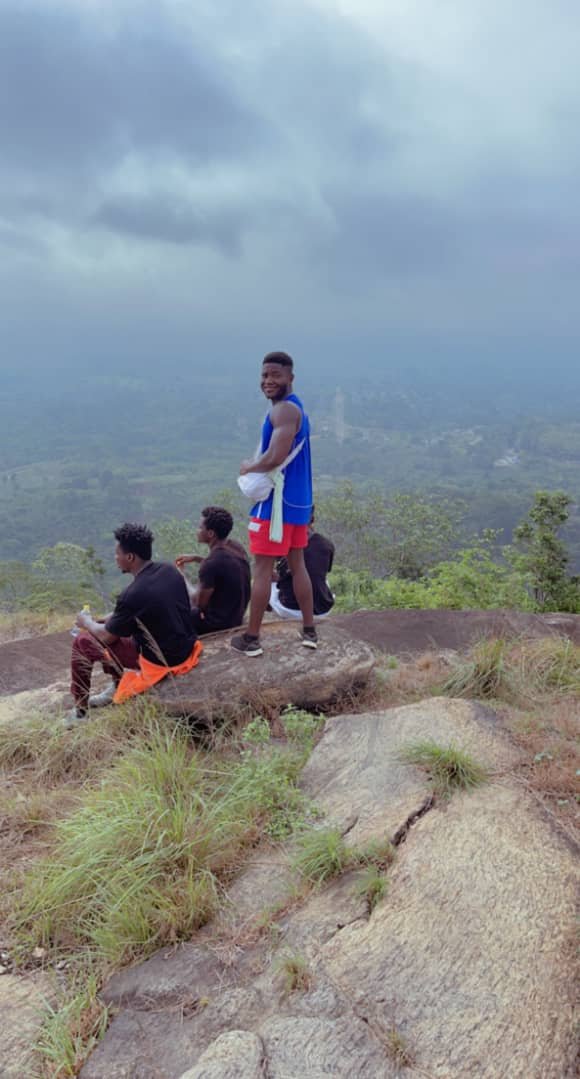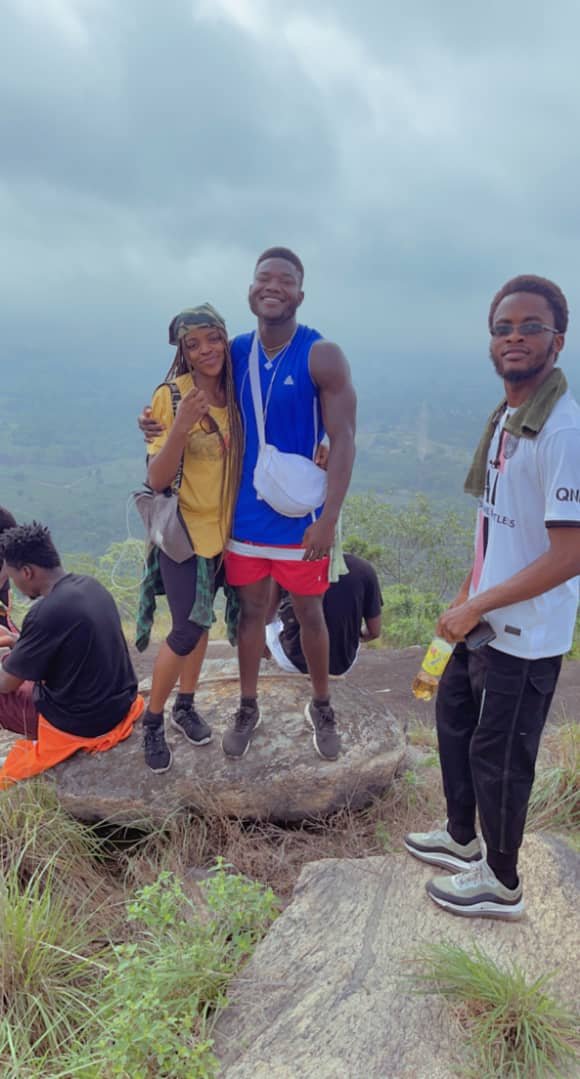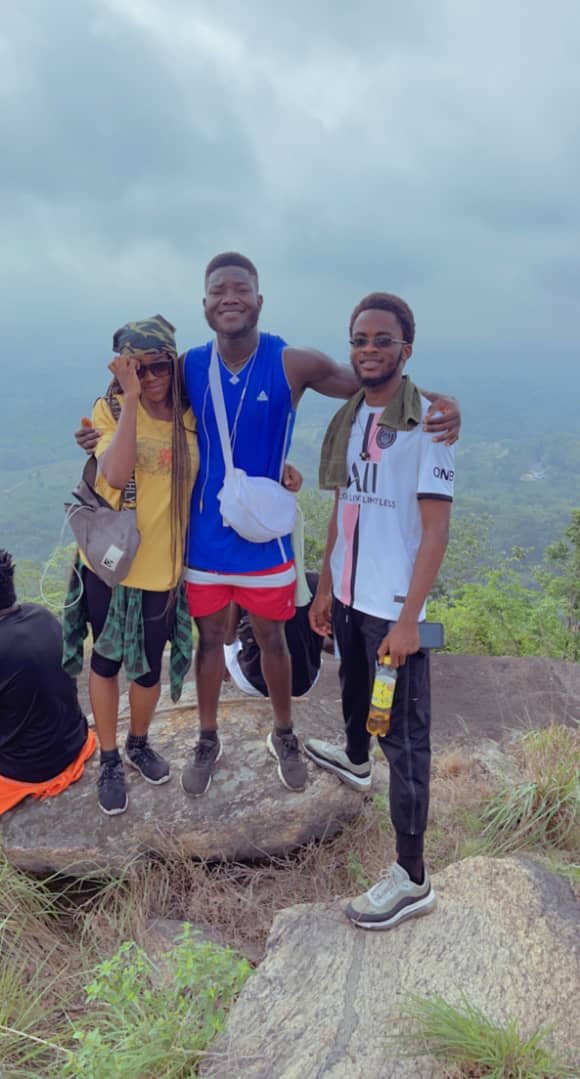 ---
---