How to be happy: 4 habits to add to your routine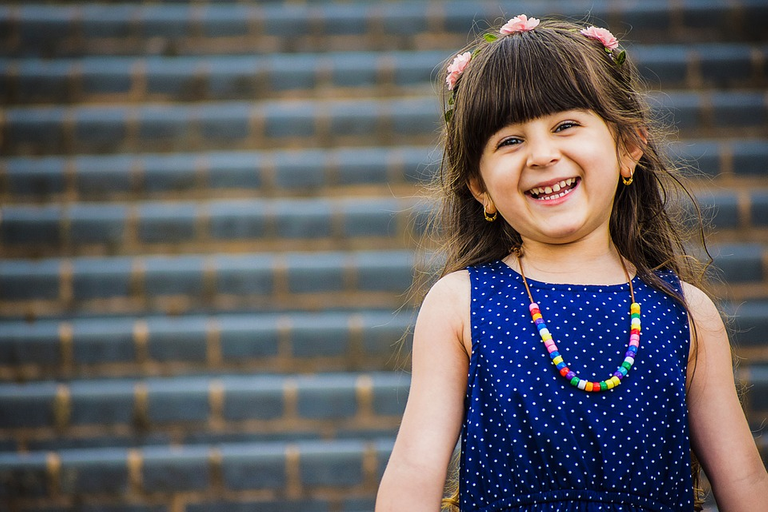 source
Definitely, it is possible
Happiness looks different for everyone. For you, maybe it is being in a cool and lonely place, listening to music or watching a romantic movie. Or maybe you're the extrovert type who loves going out with friends who accepts your craziness unconditionally. Or the freedom to pursue your wildest and deepest dreams.
Personally, as an introvert, my version of happiness Is quite simple; listening to music, playing chess and reading novels, I also love painting, it helps me get rid of negative thoughts.
Regardless of your version of true happiness, the probability of living a happier and more satisfied life is within reach. Addition and subtraction of the things you do can make you extremely happy. A few modifications to your regular habits can help you get there.
Yes, habits matter. Habit is a settled tendency or usual manner of behavior, especially the one that is hard to give up. Good habits are deeply engrained, there are a lot of good/ positive habits that can make you happy, why not add them to your daily, monthly, and yearly routine.
Here's a list of some daily, weekly, monthly and yearly positive habits to help kickstart your journey to finding happiness. As I said earlier, everyone has their own version of happiness, yours might be different, and so is your path to achieving it. If none of these habits work for you, don't give up, with a little time and practice you'll figure it out. Stay strong!
Habits you should add to your routine
Smile
Smile, it is a new day, you're breathing, you look extraordinarily beautiful. Smile activates tiny molecules in your brain that are designed to fend off stress. These molecules, called neuropeptides, facilitate communication between neurons in your brain. Also, when you smile your rain releases dopamine, endorphins, serotine. I'm not saying you should go around putting a fake smile on your face all the time. Let it come freely, imagine the best thing that has ever happened to you, I'm sure that would make you smile broadly.
Visit friends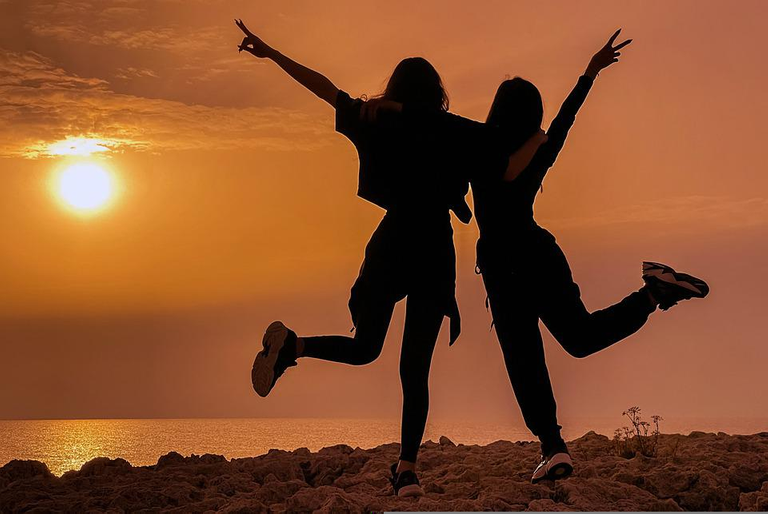 source
Friends prevent isolation, and loneliness and give you a chance to be yourself. Don't visit friend that are toxic, your mental health matters. Visit friends that are not toxic, kind and jovial. Be comfortable around them, talk about the latest music, expensive cars, tell them about your dreams; how you would love to own the latest Ferrari. Make sure to encourage one another, as well as offer gratitude for the relationship, all of which will boost your happiness
Go off social media
For real. Do this.
Ditch your phone, keep your ear buds and even your video games for at least once a week. They won't die. If you have not gone off social media in a while, you might be surprised at the difference it makes. Let your mind wander free for a change. Talk a walk with your dog, meditate, read a novel, try writing a poem of your own.
Take yourself out
Whether you are single or married, taking yourself out is not a big deal, in fact, it is good for your mental health. Feeling satisfied on your own is important to your sense of self-worth and independence. Take yourself to a nice restaurant, treat yourself to something nice and eat well.
---
---