if I had ten minutes, this wouldn't have happened to her, a gripping true life story about pain, regrets and grieve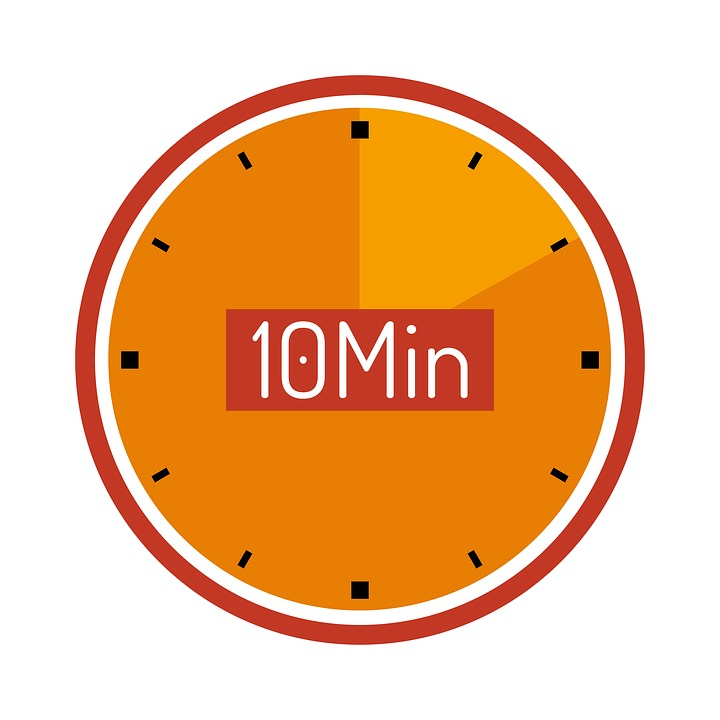 source
I stared at my keyboard for almost 20 minutes before writing the first word in this article. A lot of things were going on in my mind "Imagine you had the opportunity to travel to the past, any year at all in your lifetime. But only for ten minutes. What will you accomplish in that lifetime? What are the things you will try to change?". I read this topic several times. Time travel is one of the things I imagined to be real when I was a child, I thought of it as a super power, what if I had the opportunity to go back in time? Definitely, I would not want to make the same mistake twice. As I started writing, I remembered these four words; don't tell my parents, she said it in her soft trembling voice, why did I ever listen? Even though this happened four years ago, It still sends cold chills down my spine. Here is a story about friendship, regrets, and loss. I can't promise this won't make you cry, in any case get your tissue ready. Here is how it all started.
Our friendship
Kate was the class newbie. I remember her first day in school like it was yesterday. She wore her new school uniform and a white pair of shoes, her hair was neatly tied with a black headband, the socks she wore were that of her former school, I heard when the school secretary told her she had to change it before the end of the third period. The school principal followed her to the class and introduced her to everyone. She looked so innocent. She was shy. She was told to give her introductory speech. Her voice trembled, "hi everyone, my name I Kate" was all she said. Her voice sounded angelic, I loved it. There was no extra seat for her, the only available seat was faulty. "Sit with the class monitress for now, I will get you a new table and desk before break time" MRS Okoye, the school principal told her. I knew she didn't like the idea of sharing a sit with Cynthia, her face looked mean, I wouldn't neither. Cynthia didn't only look mean, she was sassy and extremely wicked. All the teachers loved her, it made everyone jealous.
Three hours later, a junior brought in Kate's desk and chair, he dropped them in front of the class "That is your chair and desk, stand up and go carry them" Those were the rude words Cynthia said to Kate, she was rude right? I felt like punching her. Kate stood up and carried her table and chair, she placed them next to me, I felt uncomfortable. Hi, good morning, my name is joseph, I said. "We're in the afternoon". Those were the first words she said to me. Before I go on, let me just make something clear, I didn't see Kate as someone I would fall in love with, she just seemed adventurous and like a goal getter and that is the kind of vibe I needed around me. Ten minutes was all I needed, I could've prevented the tragedy. We didn't talk until the next day when she asked for my literature note. It was Friday, all the teachers were having a meeting with the principal. I gave Fate my literature note and asked if she would like to have a long conversation, she obliged. That was the beginning of my legendary friendship with her. We became really close We started going home together after school hours, she taught me a lot in mathematics since I wasn't good in it but she was. In turn I taught her everything she knew about literature, well, most of what she knew. She hated reading novel.
Regrets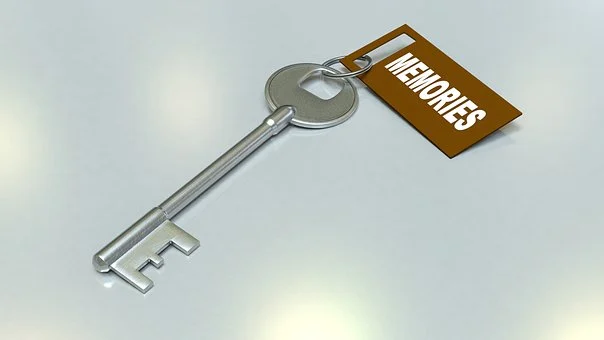 source
Fast forward to second term when Kate changed, Was I the only person who noticed? I guess I was the only one, I was her only friend. We were in class one day when she slipped her phone out of her bag and started using it. She opened the Facebook app and started chatting, my sit was very close to where she sat, I could see what she was doing. Kate has never done this before, it was against the school rule to bring a cell phone to the school, Kate hated breaking rules. "Stop, the teacher is in the class" was all I said, she didn't listen, she only chuckled and continued what she was doing. After school, I asked her why she brought a cellphone to school and was chatting while the teacher was teaching. "I was chatting with Lanre" she said. I asked her who Lanre was. "My boyfriend, I met him on Facebook during second term break. He is 21 years old and I really like him, he chats very well." Those words sounded weird, Kate would never say something like this, well, the Kate I knew would never say something like this "Okay, you just have to be careful" was all I said, I wish I had said more. It now became her regular habit to bring her cellphone to school. She started wearing expensive wristwatches, eating big big cookies, the type I love, yeah, the chocolate ones. I asked her where she got the money to buy those things. "Lanre sent them" she said. She knew I didn't like what she was doing but she didn't care anymore, she was blinded by love. I warned her so many times. She stopped chatting during class when I threatened to report to MRS Okoye, but she still continued to bring her phone to school, she chatted during break time instead. I regret not reporting to the class teacher. why didn't I report her drastic change to MRS Okoye, she would've done something.
If I had ten minutes
Three weeks into third term, I noticed something really unusual. Kate would never sleep in class, she even hated Anthony, the class bully who always slept in class. It was just third period. Why would she be sleeping by this time. I tapped her on the shoulder, "what is wrong with you Katie?" I loved calling her Katie, it sounded pleasant. "I am just tired" she said. We didn't talk until closing time when we were going home. We were talking about the new movie that just came out, she loved watching movies, so did I. Suddenly she vomited, I rushed to her and gave her water to rinse her mouth. Katie, what is wrong with you? I asked her. "Just leave me for now, I'll tell you about it when I call." No Katie, tell me now, tell me now, tell me!!! "Fine, I'm pregnant, joseph, I'm pregnant" she said. I looked into her eyes. Her eyes held so much hope. It Is so sad to think of what eventually became of her, all those dreams, goals and planned adventure went down the drain. Oh, she loved life, she wanted to live it to the fullest. Aghh, kateeeee, what are you going to do now. "It is my life, not yours, I know what to do" she said." Okay then, deal with it" I replied. Why did I say that? I shouldn't have said that, it is the meanest thing I have ever told someone.
Kate didn't come to school the following day. I didn't call her, I was so angry to call. She called me on the phone the next day when I got back from , "I'm going to abort it, Lanre said he knows a place where I can abort the baby and that he's going to pay." Abortion! our religion frowned against abortion, I shouted back. Apparently, Kate and I attended the same church, but different branch. "It is my life, it is high time you stayed out of it." Her words pierced through my heart, it made me so furious, I didn't know what to say. "what about your parents, tell them or I can help you tell them . I was so close to her mum, she calls me 'my daughter's husband.' "don't tell my parents" she replied in a trembling voice" "or, you can…" before I could continue she hung up. I didn't call back, why didn't I call back?
Kate was absent from school for the next two weeks , within that period I did not call her, I was still very angry. Rumors spread like wild fire that she has been hospitalized, some said she was dead, I didn't want to believe all what I heard, most rumors always turn out to be false, right? Well, not this one. The assembly bell rang eight times, it meant something. Something terrible has happened. The school principal announced the death of Kate. I couldn't control my tears, I ran into one of the classrooms and wept my eyes out. People often say you don't know the worth of what you have until you loose it. Imagined the way she laughed, her gap teeth were just like that of Madonna. We planned to do so many things together. what about the to do list we drafted? We haven't even done half of it. If I had ten minutes to travel to the past, here is what I would've done; Her house is just five minutes from my house, I would just take a bike to her house, enter her house and meet with her mum and within the remaining 5 minutes I will tell her mum everything , about Lanre, about the pregnancy and her plans to terminate, I'm so sure her mum would've stopped her. Within 10 minutes, I would've saved the unborn baby and I would've saved someone who would've become; a well known actress? A good doctor? Or the most successful businesswoman
---
---