Restriction of expression only creates a backward and corrupt society. Here is why it needs to stop
Hi everyone in the wonderful hive family. I hope you are all doing well. Once again, I'm grateful to hive learners' community for these wonderful initiatives.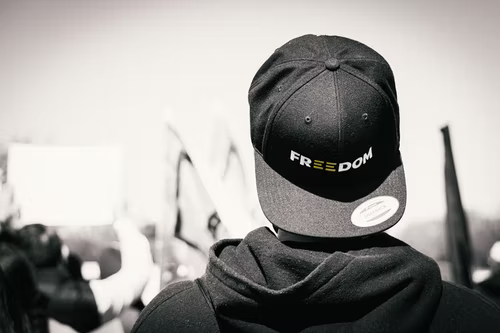 source
Freedom of speech can be defined as a principle that supports the freedom of an individual or a community to articulate their opinions and ideas without fear of retaliation, censorship, or legal sanction. This being said, the presence of freedom of speech in a country helps promote equality and peace, thereby safeguarding the rights of citizens. Freedom of speech has been recognized as a human right in the Universal Declaration of Human rights and international human rights by the United Nations.
Freedom of speech in my country saga
The "End SARS" saga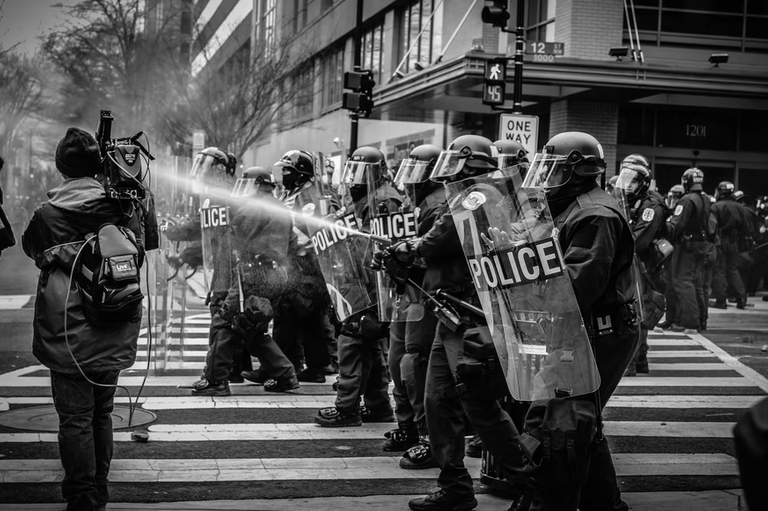 source
If citizens are free to express their feelings, say what they like and what they don't, talk about the things that affect them, the things their government do wrong, why then do they have to be punished because they simply talked? Why do they have to be punished just because they criticize the bad behaviors of the government? Isn't it their rights?
In October, October, a video circulated on social media-showing an officer with the Special Anti-Robbery Squad (SARS) allegedly killing a man in the southern Delta state. For years, we have been hearing stories about the wicked acts that the agency committed. Just because they were in the position of authority, they abused their powers and perpetrated a lot of evil deeds.
The citizens could not bear this any longer, they decided to take to the streets to protest peacefully. The citizens were choked and couldn't bear it any longer, they had to step up to do something. Energized youths took to the streets and vowed not to back down unless changes were made. The protest spread across many states in Nigeria and centered in the largest city in Nigeria, Lagos state.
The Nigerian Army shot and killed at least 11 unarmed, peaceful protesters and wounded dozens of others. The incident was labeled a massacre. They maimed and killed unarmed, helpless, innocent citizens, while they were siting on the floor and waving the Nigerian flag, while singing the country's anthem. Imagine!! Innocent lives were wasted just because they wanted to express their right to speak, just because they were been strangled in silence and couldn't bear it any b longer. Do we still have the right to speak?
I doubt if this fundamental human right is still effective in Nigeria, my country. I have heard so many stories of people who were brutalized, cheated on and misused by people in authority, but couldn't say a thing because they scared for their lives. Few days ago, I heard a story of a man who was beaten up by 5 policemen, he was assaulted and stripped in the middle of the road, passerby didn't know what offence the man committed. One of the officers first gave the unidentified man a hard kick on his stomach, prompting him to fall instantly on the ground, before all of them to kick the man and stomped on him. The man couldn't report the case because he feared for his life.
Twitter ban in Nigeria
From June 2021 to 13 January 2022, the government of Nigeria banned Twitter, which restricted it from operating in the country. Just because the citizens were using it as a means to castigate the bad governments for their evil acts.
The effects of restriction of freedom of speech on the community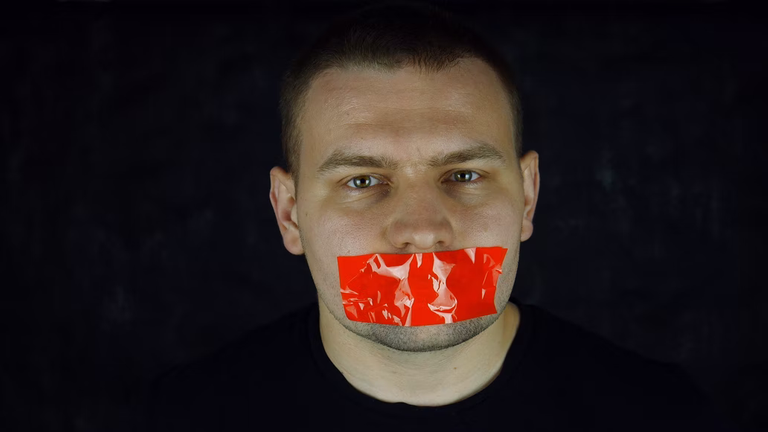 source
The restriction of freedom of speech has affected us badly in our society. People now live as prisoners. People are not able to express themselves. If freedom of speech is restricted it will affect people from the family unit to the society at large. Once people are scared to speak up, it'll yield vices across all sectors; Educational sector, agricultural sector, political sector and even religious sector. People will not be able to speak their mind against evil perpetrators or the government in power, this can also in turn lead to abuse of power.
Importance of freedom of speech
A democratic country will surely progress if there if the governments do their parts and respect the rights of the citizens, especially their right to life and liberty, freedom from slavery and torture, freedom of opinion and expression and the right to work and education and many more. Everyone is entitled to these rights, irrespective of position, age or class.
Here is a list of importance of freedom of speech;
Freedom of speech protects each of us from influence of special interests
When people have power, then they do whatever they can to retain it for as long as possible, that is how humans are. That may include a change in the way the country operates or the suppression of minority group that threatens the way of life for the people involved. Having the freedom of speech reduces this power because it allows people to criticize those in power. There is no fear of losing personal freedom with this right because your opinion contributes to the overall conversation.
It promotes legitimacy
Legitimacy refers to the acceptance of the government in power. When citizens have the right to express their feelings without the fear of legal sanctions or undeserved punishments, they tend to accept the government because they are free to operate in a secured environment.
Freedom of speech promotes the free exchange of ideas
When a society operates in an area where free speech is given to all, then there is a more significant exchange of ideas that occur. The people in positions of authority would find it difficult to suppress the truth that they may not want to let out in the open. This then leads to development in the society, because people can learn from the experience and perspectives of one another without fear of those in authority.
Freedom of speech can expose immoral or unlawful activities
When citizens are free to express themselves in the society. Then they'll have no fear in voicing out about the immoral and unlawful activities that they happen to witness. For example, if a police officer goes beyond his power by brutalizing an innocent citizen, people who witnessed such act will feel obligated and fearless to report such case to higher authorities.
Freedom of speech gives us advances knowledge for a society
When you have the chance to ask questions or share your opinion about something, then it creates more learning opportunities in the society. This right makes it easier for citizens to discover new things, ideas, suggestions, or exchange of information freely without worrying about potential political consequences.
Conclusion
Imagine the good things that would come of Nigeria or any other countries if the citizens are free to express their feelings. Our voices matter! We have the right to think, share information and demand a better Nigeria and a better world. We have the right to disagree or agree with those in power, and to express our opinions in peaceful protests.
---
---