The 4 Best Daniel Radcliffe Movies That Aren't Harry Potter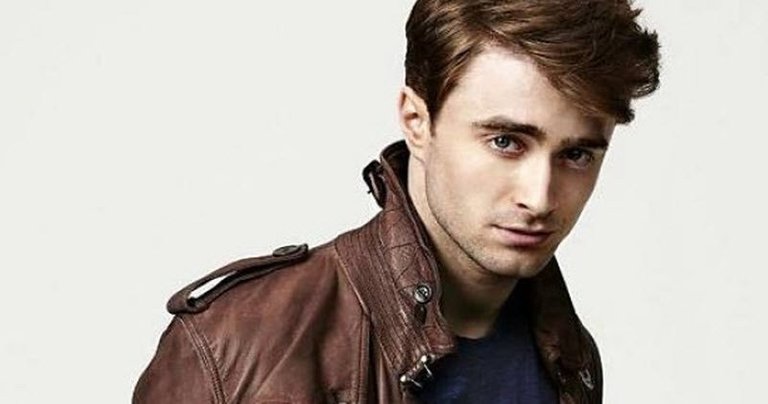 source
Daniel Jacob Radcliffe is a well known English actor, famously known for his role as harry potter in the harry potter series. Over his career, Radcliffe has received various awards and nominations.
For movie lovers, Daniel Radcliffe grew up before their eyes with his eight-film commitment to the Harry Potter-franchise. Ever since the famous actor rose to stardom through Harry Potter, Radcliffe has used this golden opportunity to reinvest himself and explore his acting skills.
We all know Harry Potter was a huge success and everyone loved it and the characters who played their role beyond expectations. Daniel Radcliffe is one of the characters whom we love for playing his role beyond expectations. We love him to the extent that we wish he won't stop acting until his bones are weak. In this article, I'll talk about the 10 best Daniel Radcliffe movies that aren't Harry Potter.
Here's a list of Radcliffe movies that aren't Harry Potter
Guns akimbo
Guns Akimbo is the top on the list. You really need to watch this movie if you haven't. The movie starred a lot of great actors and actresses, including Daniel Radcliffe, Samara Weaving, Ned Dennehy, Natasha Liu Bordizzo, Grant Bowler, Edwin Wright, Rhys Darby, Milo Cawthorne, Richard Knowels, and Mark Rowley. Daniel Radcliffe played the main character, playing the role of Miles. Miles is stuck in a dead-end programming job. Still in love with Nova, his ex-girlfriend, he spends his time surfing the internet as a social justice troll, cowardly leaving anonymous comments to annoy people. Skizm, a cyber-gang is running an ultra-violent game across the city in which people stream criminals fight to death just for entertainment Miles being Miles, insults the audience of the game, but soon find himself abducted and thrust into the game. When he discovered that Skizm bolted guns to his hands , h must use them to his own advantage to save his ex-girlfriend from a group of kidnappers.
Escape from Pretoria
The second movie on the list is escape from Pretoria. Based on a true story, Escape From Pretoria follows Daniel Radcliffe who plays the role of Tim Jenkin who was arrested for distributing leaflets against the South African apartheid regime. Tim was imprisoned to twelve years imprisonment with his friend, Daniel Webber who plays the role of Stephen Lee. This movies is filled with intense drama, many scenes that took place seemed almost impossible. Tim Jenkin and Stephen Lee felt the moral obligation to break out of prison so as to continue their apartheid movement. To achieve this, they have to replicate 20 odd keys out of food from photographic memory.
Trainwreck
Although, Daniel Radcliffe was not the main character in Judd Apatow's Trainwreck, viewers loved and enjoyed his presence In the movie. Radcliffe's presence in the R-rated comedy is among the funny movie's best moments. Radcliffe gets to cheekily play up his more adventurous artistic side seen from the past few years, while also showing audience the comedy chops that have been given more presence in the last few years.
My boy Jack
According to Wikipedia, my boy jack is a 2007 British biographical television film based on David Hai's 1997 play of the same name for ITV. It was filmed in August 2007, with Haig as Rudyard Kipling and Daniel Radcliffe as John Kipling. The American premiere was on 20 April 2008 on PBS, with primetime rebroadcast on 27 March 2011. The film attracted about 5.7 million viewers on its original ITV broadcast in the UK on Remembrance Day, 11 November 2007.
As the Great War (World War 1) starts, 17-year-old Jack Kipling (Daniel Radcliffe), the main child of the popular English essayist and artist Rudyard Kipling, pronounces his intention to enlist in the Royal Navy to battle against the Germans. The senior Kipling (Haig), who empowers him in his desire, orchestrates a few arrangements for him to enroll in both the Army and the Navy. Nonetheless, when jack's poor vision keeps him from passing the clinical assessments, both he and his dad are crushed. Still up in the air, Rudyard takes advantage of his leverage with the tactical foundation to get jack an official's bonus as a second Lieutenant in the Irish Guards in the Irish Guards.
Jack's mother, Carrie (Cattrall), and his sister, Elsie (Carey Mulligan), oppose the post, as they don't want him to go to the fight. Jack who ends up being a well known official with his soldiers, undergoes military training and travels to France within 6 months. On his 18th birthday, Jack receives orders to lead his soldiers into battle the following morning. Jack was killed in battle of Loos, shot by an enemy gunfire, after losing his glasses in the mud during an assault on a German machine-gun post
Conclusion
Of all Daniel Radcliffe movies, which one is your favorite? Personally, I'll go for Guns Akimbo.
---
---