34k: Releasing The Beast
---
---
So I got one of those notifications from Hive.buzz and this time it was a milestone for 34000 comments on the blockchain. Boy! It feels good. I remembered those good old days of engagement on the blockchain and when I compare it to the numbers I'm currently putting in, it feels like I've hit a crazy decline, or what you'll call diminishing returns. However, 34000 is flattering, but considering that I've done it for five years, it makes for a proper calculation. I'll leave you with a little rundown.
So we have 365 days in a year. This means 5 years will be 1825 days which is going to be divided by 34000, which gives you approximately 19 comments in a day
Of course, there are days I would do more and there are days I might do less, but on average, this is 19 comments on a daily. Back then as a newbie, I tailored my engagement towards traction, the engagement sought insight and clarification from the authors, I was engaging with and when it was not filled with curiosity, it was tailored to buttress the assertions of the author, while adding my insight as well as networking. So while I had to be unique, I had to be colorful, while networking at the same time, this was how I learned that a comment should have diverse sections which aim at achieving different things.
---

---
However, I never got a lot of engagement, I could say my engagement was 30% in and 70% out, of course, this changed with time to create a certain balance even if I started with giving more than I got. Now the characters in these comments would differ but what makes them unique is starting different conversations in peculiar dispensations. For example, one cannot have the same engagement style for all authors. A comment can be forced to dispute the statements of a content, it can agree with it in a normal or fun way, at the same time, it can also be argumentative.
Engagement is most fun when it's entertaining, sometimes people don't even know the numbers or characters they're inputting especially when it's a conversation they can actually flow with. Sometimes, it depends on the type of content. But mostly, controversial posts are the ones with the most engagement. Putting in those comments have been how I've formed some useful relationship because without the proper engagement you cannot build a cycle or generate traction. It's like in real life. Advertising agencies are paid to sell products to a particular target audience and the way they package the ad needs to be communicative enough to generate feedback.
---

---
Feedback can also comes in criticism or patronage, while on hive, a feedback can even be more, it could be a learning phase for the two or more parties involved. However, one thing I've come to realize is that when engagement is tailored well and systematically, it only takes time before it yields certain results. These days I don't know if I can replicate 19 comments anymore, but even if I cannot I know it would still be within the range, the secret to engagement for me, is doing it in a way that's pleasurable, fun, and educative. Sometimes, we want to make friends, but we do not understand how to engage with the content of people with who we want to be friends, sometimes it can be hard.
Although back in the day, engagement transcends from discord onto the chain. For example, people who play splinterlands mostly acquaint with themselves on discord, some of the players are hardly content creator, they mostly have Hive accounts to do their numerous transactions and only a few of them transcends their engagement to the people who are active on the social aspect of the blockchain but then, they're still engaging with the chain nonetheless, but only through their transactions and all.
It can be dimensional
So people can easily join splinterlands guild while creating spaces for interaction on discord without even bringing the engagement to hive. So we have off and on-chain engagement and sometimes most of the engagement is tailored towards acquaintance and growth. At the end of the day, looking at stats might just amaze one as to how far they've come. If the blockchain is still here in the next five years, I'm looking at replicating 34k again, but, I might not even remember setting this target.
---
---
---
Interested in some more of my works?
---
---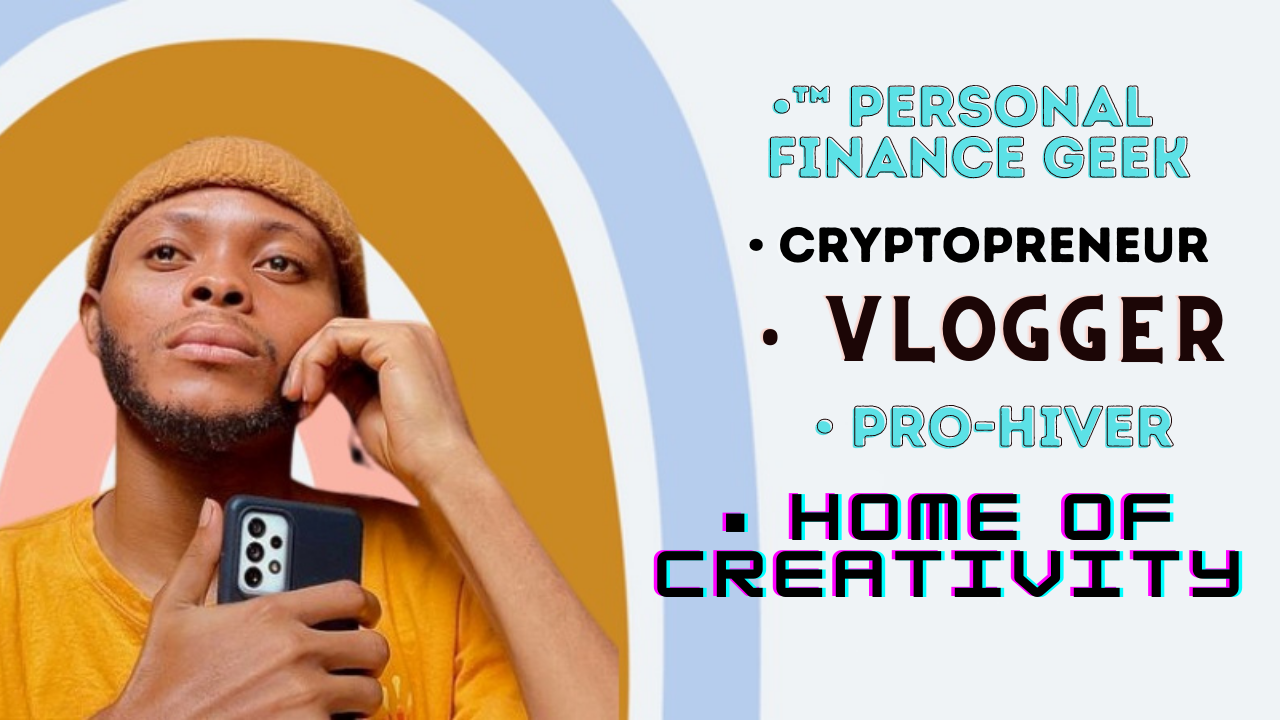 ---
---