Another Purpose For Being "Conscious" In The Energy We Radiate
---
---
A lot of people find it difficult to scrutinize themselves correctly. And this comes from a lack of conscious awareness. This is to say they're a poor judge of character and it's even worse when they cannot place a sense of "rightness" or "wrongness" in the lives they're living. However, this begs the question.
"Do we really know what's right and what's wrong or are some people just living in denial of it for their selfish purposes?"
I don't know. However, one thing I know is that the level our consciousness can get to when we train our minds can be totally immense.
The human anatomy is already programmed to comprehend and react
We're like a reservoir; empty at birth but full at death with experiences, knowledge, regrets, lessons, and all sorts of emotions.
---
This only proves that we're meant to learn along the way, because being conscious means, we're setting ourselves to improve in many aspects of our lives that can aid development. Communication is a huge aspect of human development that we need to be fully conscious of. It's a pity that a lot of people do not feel conscious or aware of the need to grow in communication, and I think one of the reasons why this is so is ignorance and a sense of entitlement. When I was younger, one of the things I learned was the art of dissociation.
For example, I was a teenager when the world was crazy about Facebook and one of the things I learned was that people show interest or disinterest by the way they reply to your messages.
---
There's one thing we often called "big energy" and this is giving off the same vibe as you were given in a communicative process.
---
A lot of people feel that if they're friends with someone, it gets to a time when they shouldn't bother to reply to the messages of these people anymore or fuel the enthusiasm that keeps that friendship going because they're already familiar with them.
What they fail to understand is that relationships die a natural death, when their essence is no longer there. The art of dissociation is a process of separating oneself from a situation, especially when one has noticed a rather negative change in the aura of another person.
"This truly means that dissociation is feedback, but most time a lot of people mistake it for a reaction* In this generation, people mistake communication to be a one-way thing.
---
However, when I was growing up I learned that communication is the biggest aspect of humanity and that we shouldn't even try to limit ourselves.
---
Some people feel that others are interacting with them because they eschew value, however, if this is the case, we must also learn to see some aspect of value in others, it's more of a sentimental rather than a logical thing. I live a very spontaneous life, I'm an overthinker and I see rejection, failure, or even disappointment before they even happen. This is the same with appointment, acceptance, loyalty, love, and originality.
How?
It's easy, we're humans and largely habitual. This makes us predictable to an extent. This makes it easier for one to prepare for circumstances especially when they've seen it coming. I believe that It's not enough to live alone, we must exist and let our aura or personality create a ripple effect of impact.
This must be evident enough in our personal development. For example, I'm hardly a complainer and this is because I believe we cannot influence people to change how they feel about us by merely asking them to change. The words we say might be powerful, but they might not be enough to change people.
The power of motivation only works wonders when people are willing to change. Whilst we might live in the ignorance that we do not know what's good or bad, I feel that a lot of people purposely do this to rid themselves of commitment and guilt. We cannot convince people to act in a certain way unless they're truly ignorant
We're impressionists and opinionated which reflects in the diversities of our personalities
Although
This is why you cannot teach, change or influence people unless it comes from within them. However, as people, we should individually learn to be flexible when it comes to change, because it's an aspect of our personal development that we should heed to. However, on the other hand, it's important to be spontaneous. While it's not advisable to always return the same energy, it's important for us to mildly back off especially when our mental health is on the line.
It's a wake-up call for people who are feels bad or wronged when people give them the same energy they are used to reflecting.
The self-entitlement is embedded in their unwillingness to see the wrongs they've done because they choose not to be conscious or aware and this is why it's difficult for such people to change
---
---
---
Interested in some more of my works?
---
---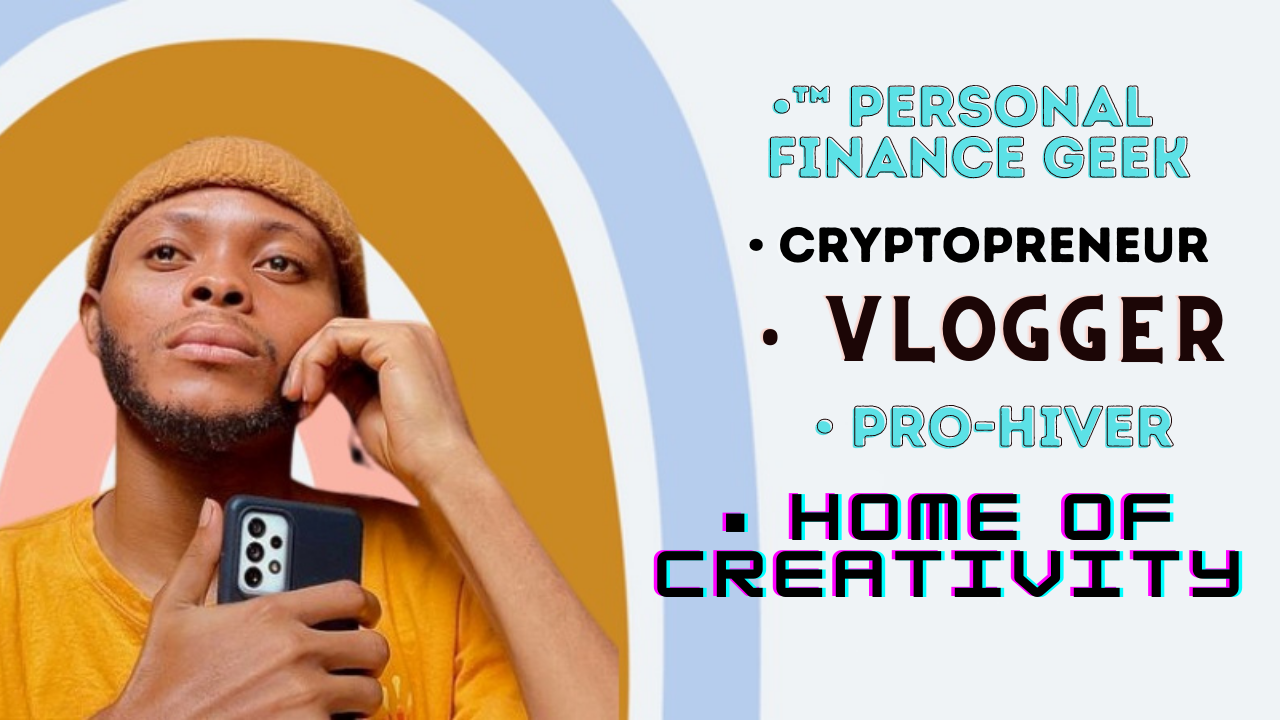 ---
---