Are Bank Schemes Applicable To Sophisticated Crypto Models?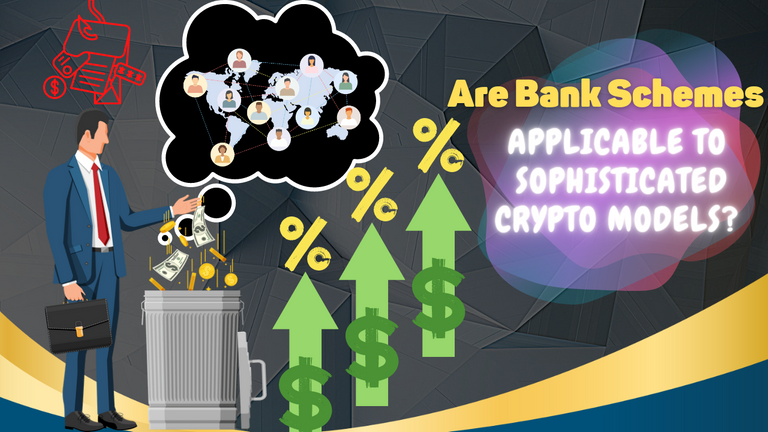 ---
---
The world works in ways where someone had to lose for another person to win. This is life by default, everyone sometimes subconsciously accepts that their gain is someone's loss and vice versa, but when this mindsets creeps into business models, we call it Ponzi.
Why?
Because we refuse to accept that anyone should intentionally create a business model where Peter is being robbed to pay Paul. The world's population is often so scary when you hear the figure and the rate at which it increases every day, it easily creates a mindset that the world's resources would not be enough for everyone. This is not true because people are also dying and transferring wealth to others, so one can own a fortune and by death transfer it to another person.
Scarcity Amidst Plenty
However, one of the reasons why there seems to be a logical reason for the scarcity of resources despite the value the planet oozes is because some people are apex predators, owning more and constantly aiming to take from the people who own lesser to add to theirs.
This model exists in modern-day gambling, banking, advertising, and even commerce. But we don't call it Ponzi when it comes to these models because people make the decisions to join these models knowing the chances of risk, potential loss, or even reward. This is to say that we value choices especially when we make them, other than when others make them for us intending to swindle us.
---
Loss & Gain in Crypto
However, there's a difference between robbing Peter to pay Paul, and borrowing from Peter to pay Paul. We often consider the former to be a ponzi, while the latter to be a business-oriented scheme to make wealth. There's also a third one.
This third one involves losing money to the whims and caprices of the market due to a bad purchase or a bad investment. Now, the banks use the "borrow from Peter to pay Paul" model. This is deemed legal and a workable business model because there's a certainty of returning the borrowed money.
but how does this work?
For example, people keep their money in banks knowing that at the end of the day part of these Money would be used by the banks. Either for lending schemes with high-interest rates Either business. Although when a person decides to input their account balance, it'll show that they still have money, meanwhile that's actually a screen figure. What happens then if everyone withdraws their Money at once?
This is virtually impossible and even if it's possible, the bank reserves will kick in to pay people back. So the model is so secure that people don't mind being robbed in charges and deductions. Apart from being a vault for valuables, the banks are business people too, taking money given to them for safekeeping and running a lending scheme with them.
---
Ponzi: The Similarities With Crypto & Commercial Banks
This reminds you of SBF, doesn't it? While crypto is more sophisticated, when a Ponzi scheme isn't backed by the right currency reserves, a scheme might burst into flames, leaving investors to reel about the loss of their money. My point here is that it's majorly centralized financial entities that should run the scheme that people like SBF tried with crypto.
This is because these real-time entities like banks are heavily regulated, and they also have reserves in other currencies should worse-case scenarios decide to happen. In the case of SBF, I'd like to think he deemed himself and his business model as the unsinkable titanic forgetting that there are sea conditions that can crash even the impenetrable, for an MIT graduate.
---
The Inevitability Of Regulations
He never really thought of externalities, the burden, and responsibilities of holding people's money, let alone using these money for scam schemes and not having a strong reserve should anything go south.
However, people like SBF inadvertently invited the possibility of regulations to crypto, not that this is impossible, but centralized exchanges feeling like they're modern-day banks would eventually attract regulations because even if it's a different digital asset, people still spend their real-time money, hence their emotions will still be the same if they experienced loss. But the question is:
is crypto meant to run schemes where Peter is robbed to pay Paul?
I cannot completely fathom this. I do think that crypto's potential might have not been maximized enough, but I think the market conditions are what people gladly accept, I don't think anyone would like to keep their money in exchanges and have it used for scam schemes.
---
---
---
Interested in some more of my works?
---
---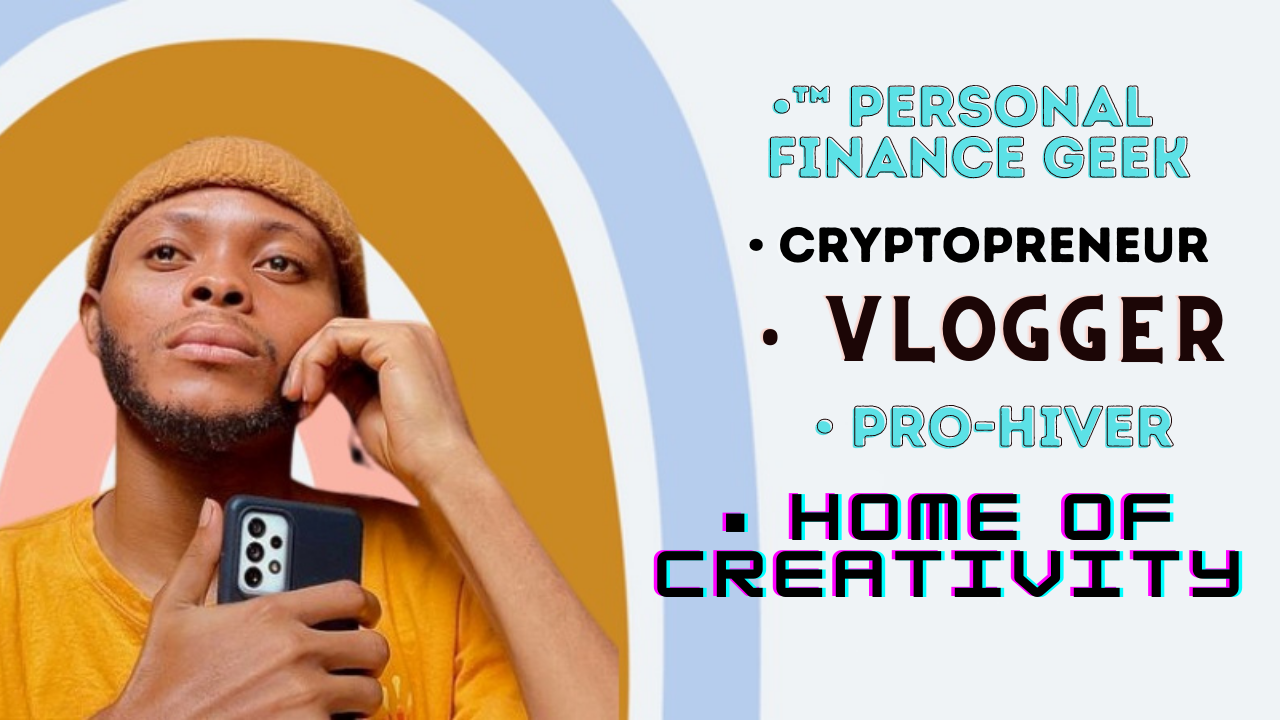 Posted Using LeoFinance Beta
---
---