Building A Solid System: Hive, Splinterland & Co.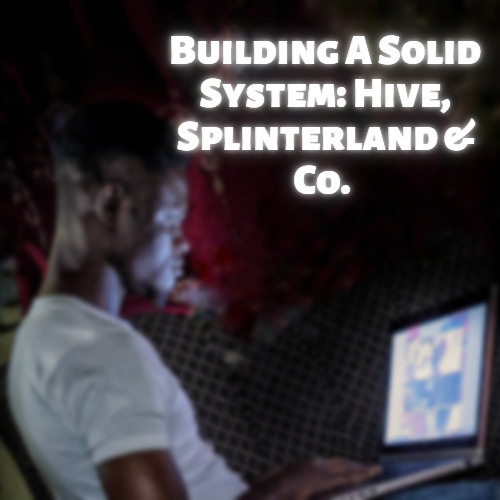 ---
---
Dynamic To A Fault?
---
I'm probably not the wisest person when it comes to making decisions, in fact, I've given some people some financial advice sometimes back and the truth is that it didn't turn out the way they wanted even it, patience, time and dedication could have changed it. There's no definite outcome when it comes to opportunities with crypto, but it's always difficult to explain to someone who wants to make their millions in the instant.
Another thing is, I'm also not the smartest when it comes to crypto, sometimes I prefer to hold bitcoin rather than buy into DeFi with huge APR and gains. Sometimes I try to be dynamic with my choices, learn from people who are smarter in the game, but at the end of the day I try not to see money as my primary target because this might blind me from seeing the bigger picture.
I come from an uncertain financial environment and this is why I always try to build certainty and solidity in any of my investment choices, and it's primarily why I chose hive: The ability to stay long in the game, while enriching oneself residually.
I might be old-fashioned, yes, I try to create a blend. A little of everything in one. It's why I decided to have stakes on the tribes no matter where, DeFi with cub, as well as invested a little with splinterlands too. One thing I always try to do is to grow at my own pace and make my own self-inflicted mistakes.
Many would say, "why make mistakes when you can learn from others"? I try not to see those who are below me or above me as irrelevant as understudies. Since I've started playing splinterlands, I've heard a lot. "Don't buy this, please buy that" sometimes these ideas can be so contrasting especially when you look at the funds you have, and it doesn't fit in to what these people specifically wants you to do.
I see them as a guideline, because I know that eventually if I make mistakes with my investment choices, I might miss out on some short-term gains, but the way the system is built, I'd eventually win in the long run.
---
Skills Resilience
---
One thing is, I'm also not the most skillful player, in life, I've been dependent on my resilience to achieve results. Some people boast of their speed; their ability to achieve big things in the shortest of time, for example, they can make my whole life savings, in just a click, by luckily buying into Shiba Inu.
While this is speed, I prefer a wealth I can nurture, making my own mistakes and learning from my inadequacy overtime. I don't crave for wealth, nor to be mistakenly rich, I doubt I'd be able to handle the pressure.
This is the major reason why I like to always balance my desires to be financially free and the logic behind the process. A newbie on splinterlands for example, will be overwhelmed by all that money, imagine a card for $11,000. That might distort their patience and their ability to naturally enjoy the game.
---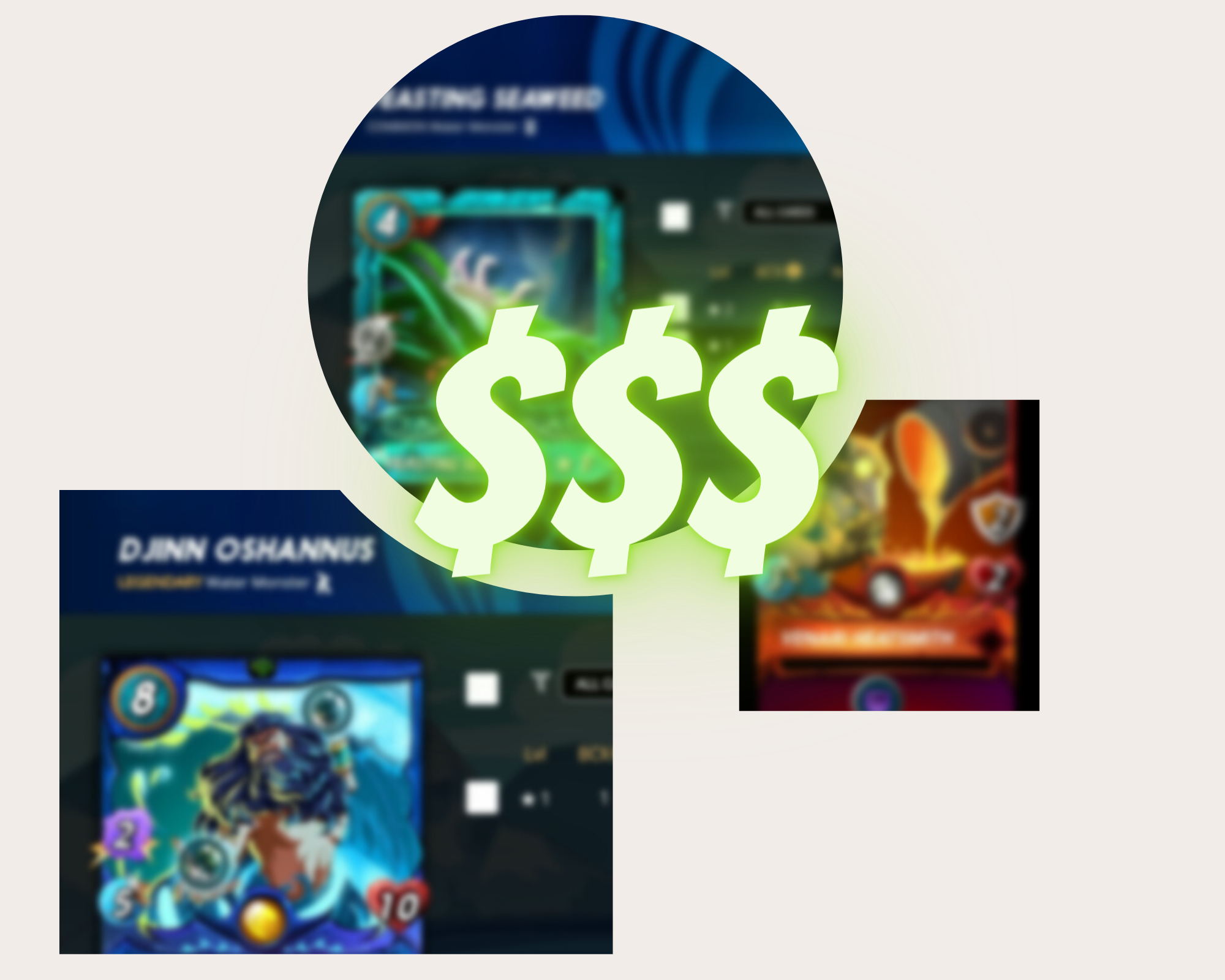 ---
Blurring: The Effect Of Money
---
Nevertheless, the system is far from a "get-rich-quick scheme", it's made up of strategies and to build strategies you need skills and techniques which are accrued by rightly dedicating time. I do not believe it's late to buy in, the mindset that it is, arises from a sense of competition.
Nevertheless, I try hard to hustle for today, tomorrow and look forward to how it might influence my life in the future. In reality, not a lot of people understands that one's financial choices can be affected by so many aspects. Individually, I'm taking it easy, studying the system and of course trying to pull one or two strings.
I won't deny that taking cues from those who has been in the system for long can be life-changing. However, to truly create an identity, one must rely on the cue of others to build what they should or want. Take a look around, the concept is retirement isn't always retirement especially when you can open up the game you've built for years, earn on them and still have fun at your old age.
---
...To Splinterlands?
---
So back to business. I rented out my maleric inferno, with the prospects of earning 3.8 DEC on it, I bought this legendary Water monster DJINN OSHANNUS and rented it out with the prospect of earning 20 DEC a day on it. I also bought and combined 5 feasting seaweed to make it a level 2 monster.
Then leased it out as well, then bought some few cards as well for my regular game play, then hold some DEC. The goal is to actually earn more DEC to improve or build my DEC gradually. I'm grateful for the delegations I got, without them, I wouldn't have gotten into bronze two.
The collection power that came with it was actually instrumental. However, it's just Over 9 weeks of playing and in the last season rewards, I got only a card in one loot, while opening seven loot. Venari heatsmith. Overall i'm happy with my progress irrespective of the fact that it might be slow or stunted.
---
---
Interested in some more of my works?
---
---
---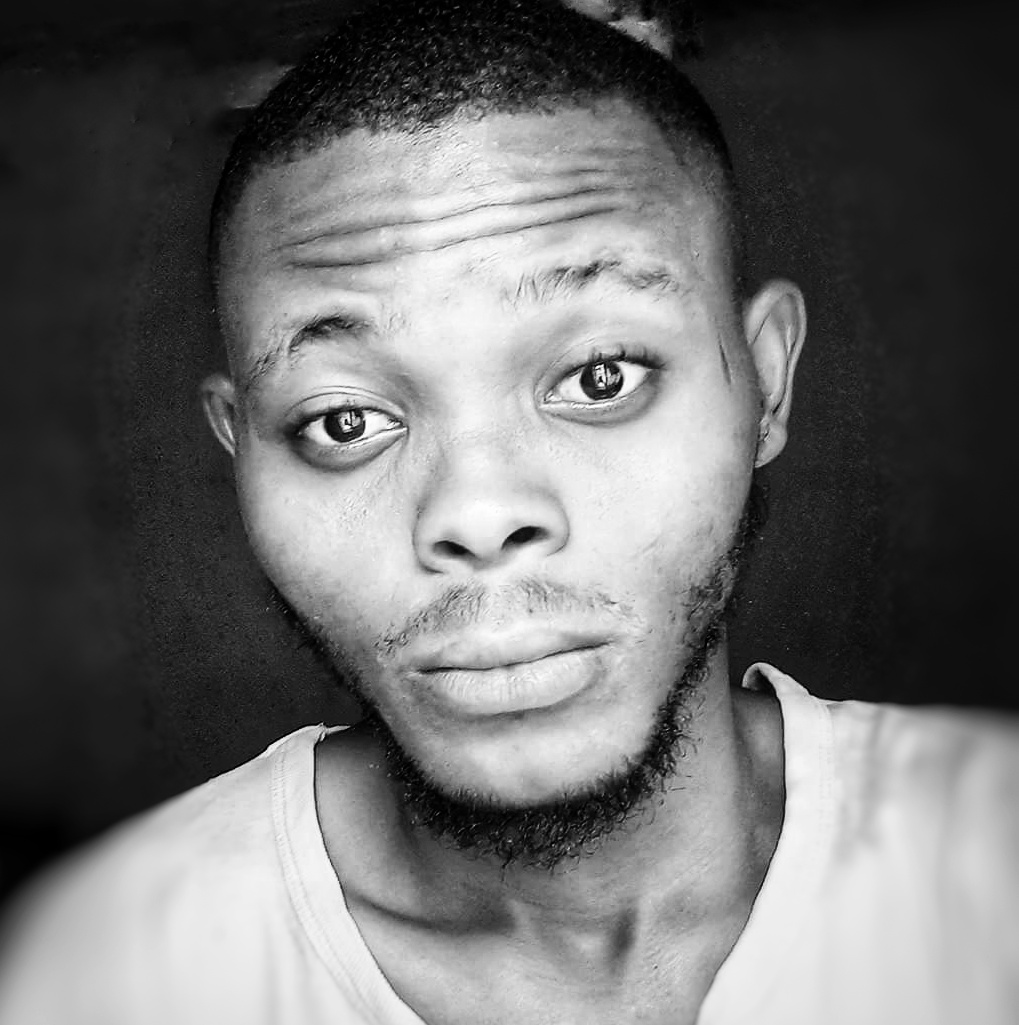 ---
My name is @Josediccus, a young Nigerian entrepreneur who is a Vlogger, A Psychologist, Poet, Sports Writer/Analyst & Personal Finance Coach. I'm using my contents as a process to create shared meaning as well as create expressions through which people on/off hive can relate. I believe content is a process to be enjoyed and relished and I'm up for any collaborations in my field stated above. Cheers
---
@Josediccus, your brother-in-pen & heart
---
I'm hoping to reach more people who are broken at heart and spirit, so share on any platform or reblog
---
Posted Using LeoFinance Beta
---
---