Competition & The Crypto Model: How Is Value Derived?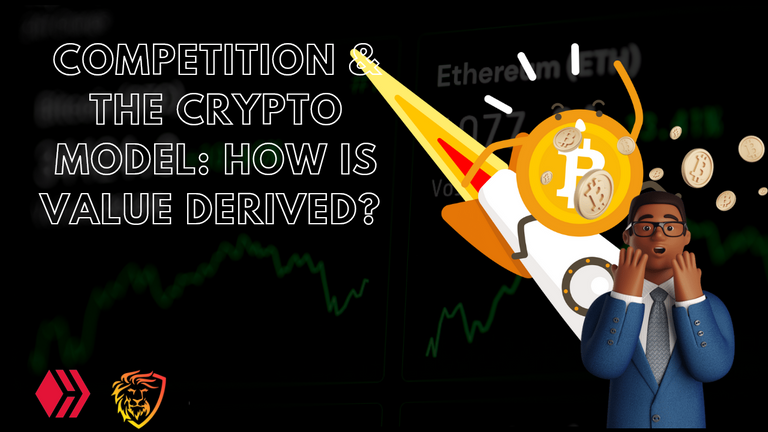 ---
---
I have had someone mute me on the chain when I told them that life in general is highly competitive. They were of the idea that if they don't slot into the competition then the competition wouldn't come to them. Since I find this to be shallow, I asked them why they get up early to go to work? Why do they bother to get a degree, and spend fortunes to establish Self-improvement?
Invest in ventures that might be lucrative immediately there's a prospect established that these ventures might do well in the future? I went ahead to ask them why they wait for the dip before buying into Bitcoin, why not just buy it anytime
Of course, they could hardly answer these questions and the next thing was to mute me, feeling a little bit defeated I guess. In reality, we're subconsciously in a competition, especially in the fight for limited resources, another source or caetuouse of competition is excess greed.
---
Competition & How It Fuels Crypto Adoption
This isn't to say competition is bad, let's take a look at crypto, the value it derives is from individuals who place worth on it appropriately. We then have others with deep pockets who are throwing in a lot of money to put themselves in a comfortable position when the price begins to explode.
Now without competition, it'll be difficult to drive value into a commodity, this model works quite well with cryptocurrency, the more we have people vying for a comfortable position, the more price is inflated and this continues in a cyclical motion. If we experience the adoption of let's say Hive on a global scale, the coin will experience great scarcity, driving value to the price.
The only negative aspect is that the entry point is increased making it difficult for others to come in at a cheap rate. Now, this is where the concept of early adoption comes in. The whole idea behind early adoption is to gain entry at a very cheap rate in other to beat the competition.
---
Population & Crypto's Entry Point
However, the forces of bull and bear stabilize the market, this is where the volatility which is often seen as an issue helps people to gain entry again, then the cycle repeats itself. The main reason why people become millionaires from crypto is through this model. This works differently in real life.
The world's population is constantly increasing, resources are depreciating in real life, and the people who have more means are acquiring the advantage, making it difficult for others to even have the opportunity or platform to economically create a platform for themselves.
While people in power are illegitimately able to embezzle money, it only shows that the monetary system in the world is flawed. As more people increases, it becomes difficult to earn and it becomes difficult to retain value or purchasing power.
---
Use Case & Utility
Crypto is different, the more the use case and utility, the more value is driven into it. Meaning that its success will truly prove that the money system which is prone to embezzlement and lack of transparency is flawed. What demotivates you more; the marginal advantage of others to succeed or the herculean challenges that signal impending failure?
Competition in the world creates these assertions. When competing for resources people put into cognizance the ability of others to do better than them.
This might seem rather queer, but it's one's subconsciousness trying to create the "effort equals reward" kind of trajectory. Sometimes this happens to us when we're trying to relate the viability of success to something that might turn out to be futile.
The advantage of this especially in business is that it prevents one from making mistakes or wasting time. However, people also try to establish a likelihood of failure especially if they think they're not equipped enough to compete.
---
Crypto Solves This.
People are struggling beyond their means to stay overqualified due to the competition. A smaller amount of resources means more exploitation. This means that in the kind of economic situation where we're headed, people will be ruled out for being underqualified even when this shouldn't be a situation. Apart from the exploitation.
When it comes to Crypto, there wouldn't be a competition issue, because what drives value to crypto is even the traction that's gotten through competition. Crypto will save so many economies, especially in Africa. The race is on, opt out of the physical competition you see.
---
---
---
Interested in some more of my works?
---
---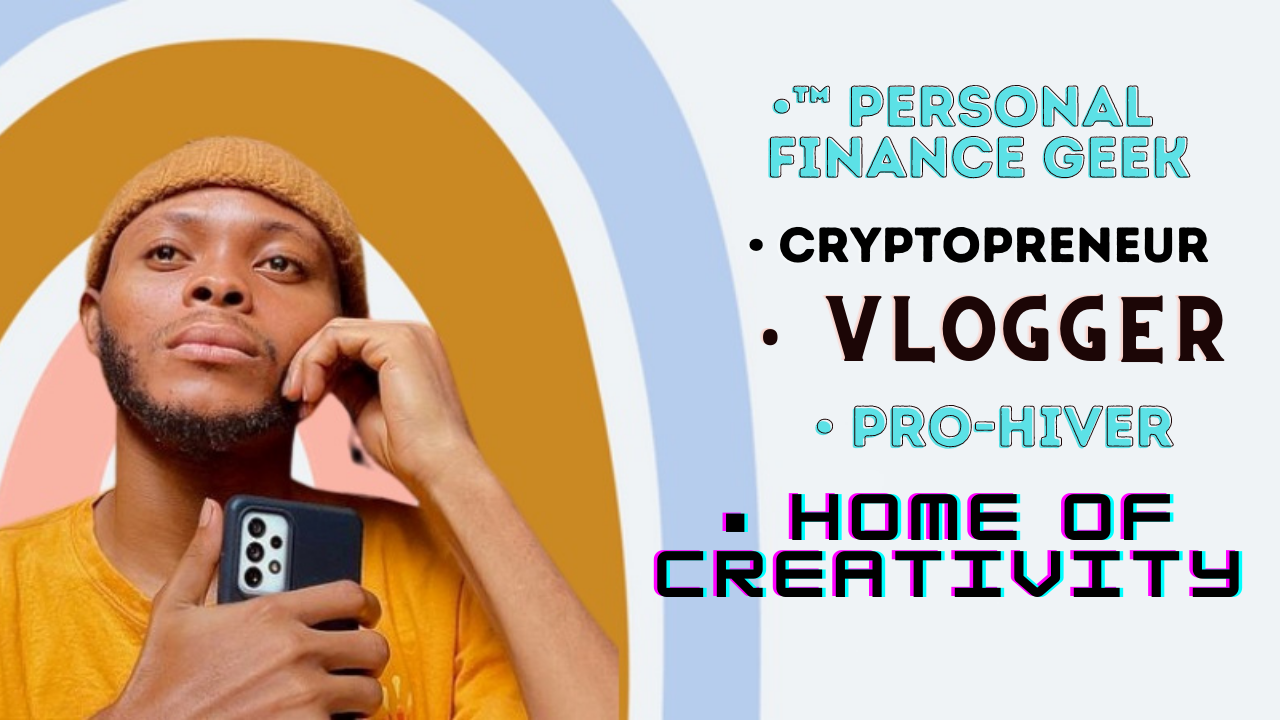 ---
@Josediccus, your brother-in-pen & heart
---
I'm hoping to reach more people who are broken at heart and spirit, so share on any platform or reblog
---
Posted Using LeoFinance Beta
---
---