Crypto VS Your Reality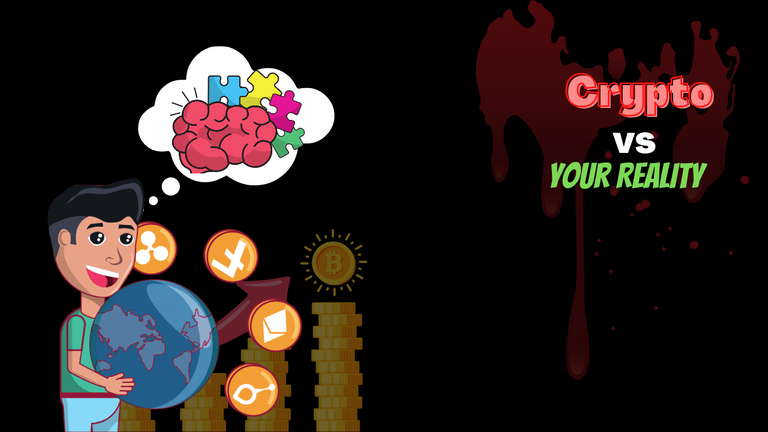 I started this year feeling funny about crypto and this is because I try to question everything that reaches a laudable height, my concept of diminishing returns is that everything at its peak is vulnerable, this is why we should always take advantage of the loudest ovation to secure financial stability.
What I mean by this is that some people's lives are run by crypto. From their rent to the cost of getting a haircut.
These people are the ones who should be taking profit the moment they start noticing a positive movement in the price of the coin they're holding, but no, they waited for 100k BTC and now they're calling crypto a fraud.
---
20k? Never Again
We have to understand something. Crypto is not a money-doubling venture, I understand that the massive moons we saw late last year made so many people comfortable.
So many people felt BTC would never touch 20k again, while I laughed at these assumptions, I feel people who are supposed crypto gurus on Twitter are often too emotional with their relativity towards crypto, hence it messes up with their confidence in real-time when it turns out they've been proven wrong.
The truth is that over-expectations can become our downfall. Crypto isn't a Djinn it doesn't grant unrealistic wishes, some people are relating to crypto like it's magic when they should be focused on what's more important; learning and following the patterns.
---
The Impact Of Crypto In Your Reality
However, this isn't where I'm driving at. I want to talk about how my ability to see, think, or reason properly has been affected by crypto. The crazy abundance we enjoyed in December felt too good so much that I was already beginning to smell the bear market even before it came.
While this was my sense of pessimism kicking in, I felt it was time we saw the bear again and I began to take the necessary precaution even when we haven't even seen a single dip. We do not need to be omnipresent before we understand that the Crypto cycle is inevitable.
So many people aren't even bothered about the bear market at all and this is because they understand the cycle, they know how these things are and they've tailored themselves to gathering in the summer while hibernating in the snow, I mean how hard is it to learn from the ant?
Loss & Affordability
It's always repetitive to see the unsteadiness of people. I know that the lack of resources is one of the reasons why people don't do much during the bear market, but then, when we entwine our emotions to the volatility of crypto, we live unsteady lives, with compromise what and what we do not believe.
This is why people shouldn't try to make predictions based on emotions if fail them especially when they're trying to build their dream lives on assumptions. Everyone is a master and a novice, we all have a blind side hence we cannot cement or stamp our predictions.
I use to tell people to invest time, effort, or money that they feel it's worth it rather than what they can afford to lose. Sometimes what we can afford to lose isn't even up to $1. This means no one wants to lose even 50 cents, but sometimes "worth" and "loss" are relative.
---
Counting The Worth Of Experience
I try not to see any money or time I've spent as a loss, I take it with me anywhere I go, I try to measure my loss with my cumulative gains and this is how I know I'm making progress, I don't mind going down if there's a possibility I'll go higher.
Hive has taught me the biggest lessons and gained me the best experience in crypto thus far, because of it, I have expanded my learning curve.
Crypto majorly affects our psychology even more than our finances, paying attention to the impact of crypto on our reality, will create a consciousness. Pay attention.
---
---
---
Interested in some more of my works?
---
---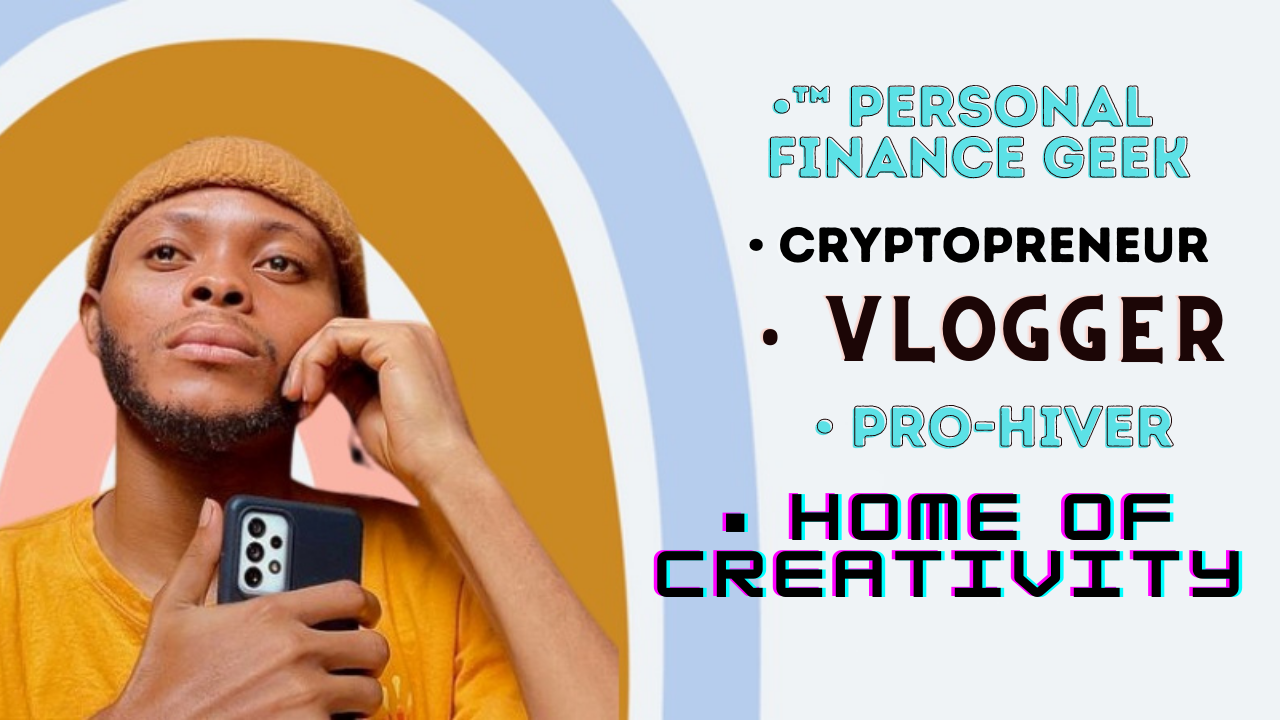 ---
@Josediccus, your brother-in-pen & heart
---
I'm hoping to reach more people who are broken at heart and spirit, so share on any platform or reblog
---
Posted Using LeoFinance Beta
---
---