Free Money: What Will You Do With $216k Worth Of Crypto In Your Wallet?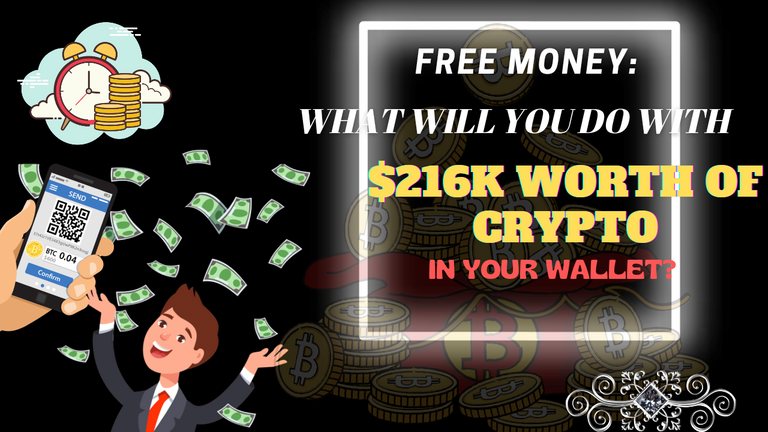 ---
---
Some days ago I was talking to a friend about this person who got $216k worth of crypto mistakenly sent to their wallet and we began to ruminate on the things that could go either go wrong or right with getting such an amount of "free money".
Interestingly, I hypothetically created a "spend-case" for the money in my mind, like starting up a business, or buying a car to ease my travel brouhaha, but then after traveling into that fantasy, I realized that I was having daydreams over money that isn't even mine, but who doesn't do this? However, one thing I've come to realize is that it'll always be difficult to accord stolen money the value it deserves
Why is this?
For the person who got the money, it'll be difficult and this is because it isn't their money, it's an unexpected stash of cash that suddenly landed on their laps without any plans before that moment, no expectations, no hope for such a huge figure.
However, let's take a look at how a person like this might psychologically react. Firstly, they'll consider giving back the money, then, on the other hand, they'll decide to keep it as well. The reason why they'll decide on the former is because of the law, especially if they have KYC on the account.
KYC is one of the reasons why a person who gets free money might decide to return it. If it's crypto worth $20 the person who sent it might not bother but imagine $216k worth, the expectations would be that the owner of the money would seek measures to have their money returned.
The $216k Dilemma
But they'll not be able to determine the extent or length to which they might go (the person who owns the money) to recover their money. This alone creates panic within the person who got the money. Not being able to determine how far the owner of the money might keep, keeps the receiver psychologically perturbed, which might make them panic and decide to choose rest of mind rather than looking over their shoulders for a long period.
The amount of the money itself might unsettle the person who receives it, because sometimes in life when we work to make money, getting more than what we ask for might just create an aberration.
But some people might decide not to return it, why?
GREED
.......and because of the endless possibilities they can unlock with that amount of money. However, for this kind of people, it might not really go as smoothly as they've planned it.
Because they might just make mistakes with spending the money. The major reason for this is that the value attached to money sometimes depends on ownership. The fact that it isn't their money, reduces the value of this money mentally.
One of the reasons why people are advised to work for the money they are earning is to create a mental value, bigger than the denomination of the actual currency which mostly determines how we might choose to guide it. So because they didn't work for it, it'll be difficult for them to create a proportional value with an actual $216k worth of crypto and this is where the undoing will begin.
---
Spending Free Money: Testing A Samness
I'm not saying it's everyone that this would happen to. But money unsettles people, and sometimes we might not really agree until it ruins us.
Since everyone wouldn't be wasteful with free money, we cannot fail to admit that free money or the idea behind it is the beginning of a crazy or wasteful spree. Another thing, if you turn out to be the recipient of such money, you might constantly live in fear when spending it, which might take away that mental preparedness that's required to make sound decisions.
There's a Catch, free money is good, it's liberating, but it kills more than it redeems. One of the drives of people is placing proportionality to the money they earn with the value they're putting in, however, when a person is used to free money all their lives, how then do you convince them that their effort will ever be worth the amount you're offering them?
---
Ever Felt Like Needing A Compensation?
However, this doesn't mean we don't need free money, the reality is, we do. If for nothing but to compensate for all the times we might be experiencing loss. The reality of crypto is that a person must experience loss for another person to profit.
But in this situation, a person's decision to keep the money they've mistakenly been sent creates so many ripple effects. Best to not be in that position because irrespective of the advantages that might come with it, the downside might not obvious but destructive on the side.
---
---
---
Interested in some more of my works?
---
---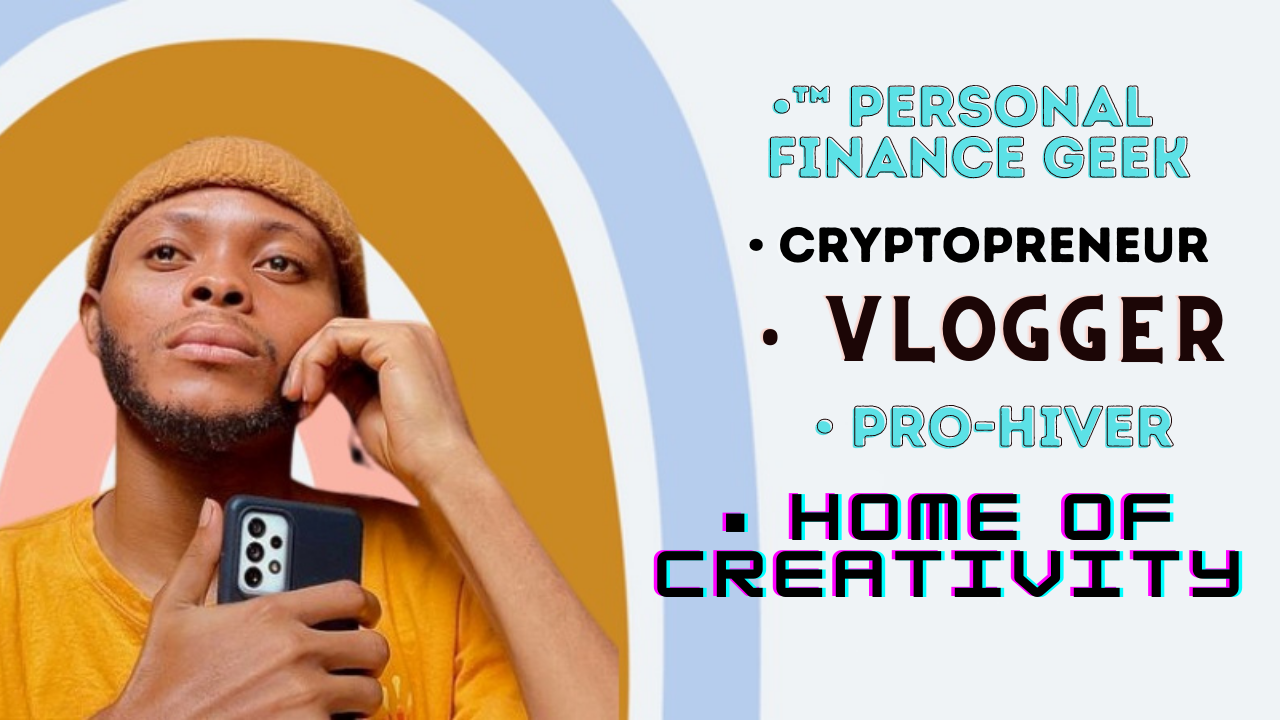 Posted Using LeoFinance Beta
---
---