Officially Earning With Splinterlands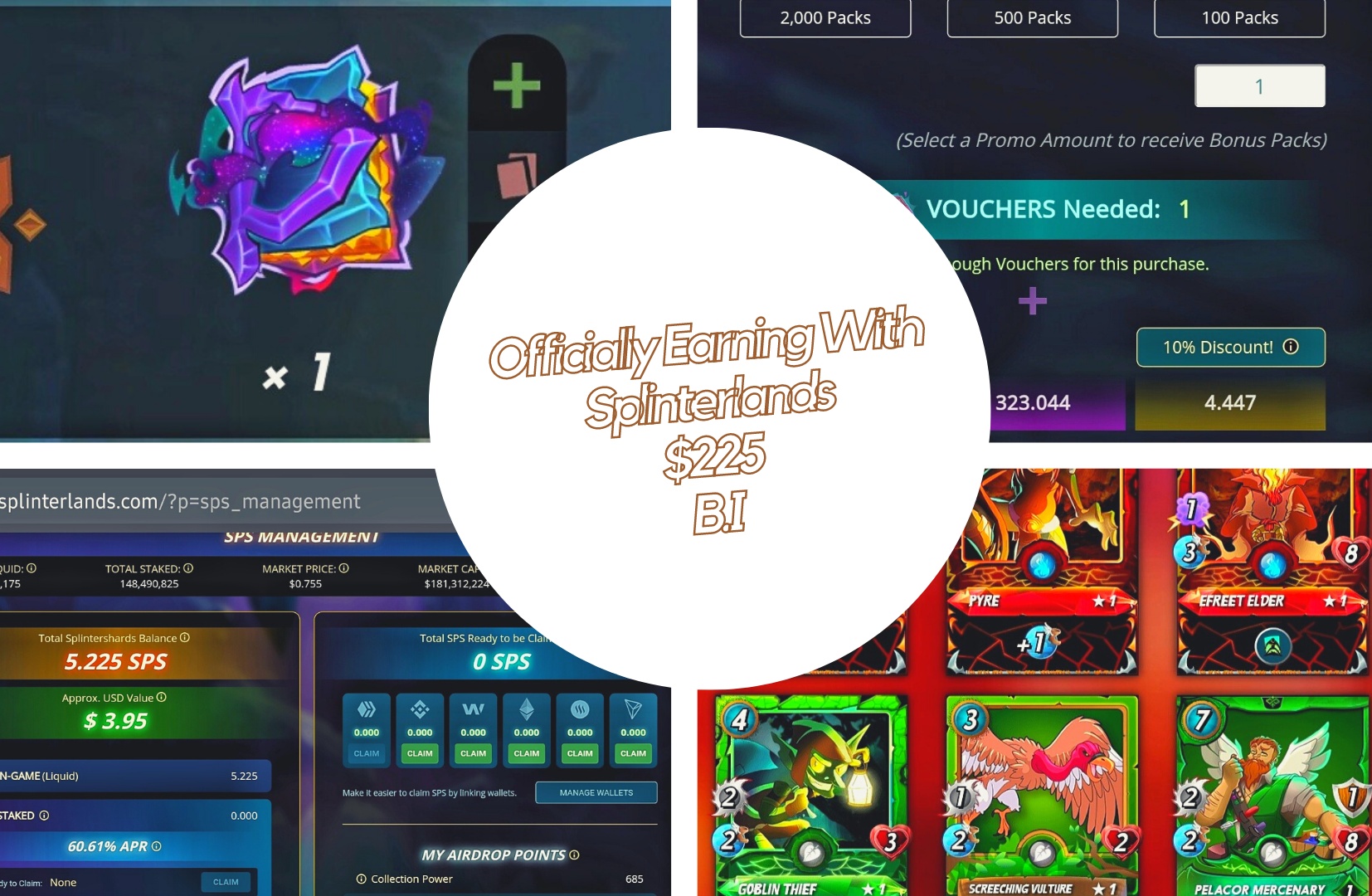 ---
---
I am a new player to splinterlands, so I'll write my post from the point of view of a newbie and hope the concept would feel relatable and informative to anyone who wants to play splinterlands but is scared of the details, the intricacies and the time it might take to understand what they will need to do. So chaos legion presale went live and in just some moments a voucher (which is needed to buy a pack) was already selling for $21.
I had to make a decision, I had a basic or little investment, so my decisions needed to be top-notch, I however made a decision to buy this voucher due to the fact that I was scared that the prices might skyrocket. What I didn't know was one voucher enables you to buy just a pack and not many.
---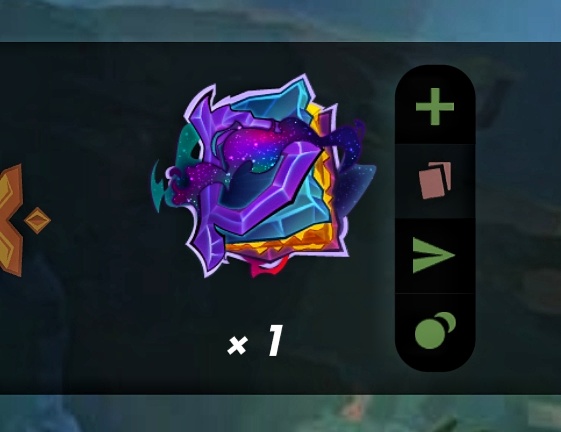 ---
So.....
I ended up buying the voucher for $23, transferred it in-game and purchased the pack, (unopened fill probably further notice) while I'm not highly expecting anything huge from one pack, I just had to buy it just because it's new, anything might happen, and I might be lucky when it's time to eventually open the pack.
However, this isn't the main highlight of this post. Exactly last week I wrote about my first impression after playing splinterlands sparingly for 3 weeks.
So this week I decided to throw in about $225 basic investment, due to the fact that this is relatively small, I wanted to maximize it to the fullest, so I spent about $27 buying the pack and the voucher and after that, I had about $198 left, so I bought DEC with that remaining fund and then started.
---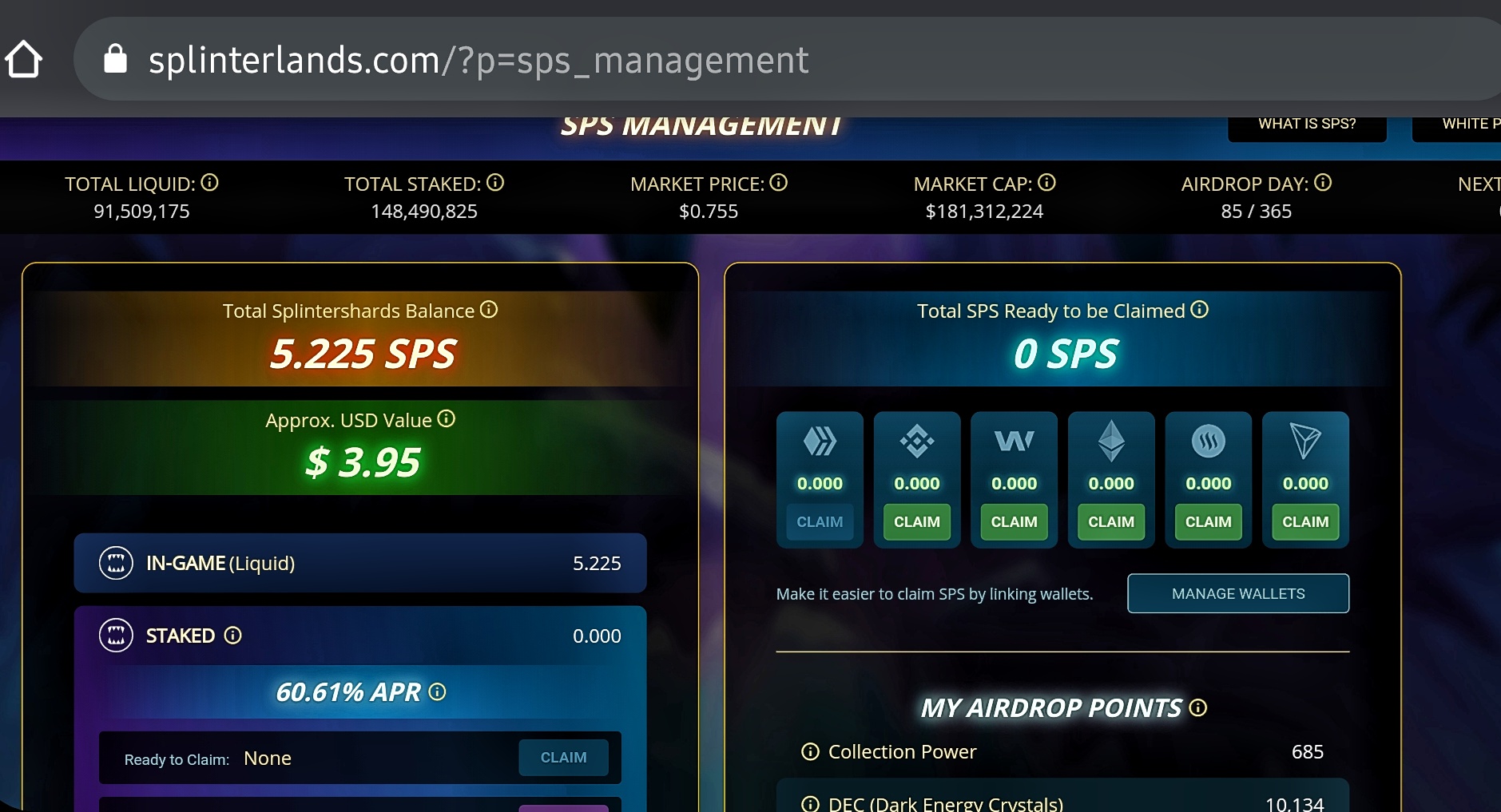 ---
Firstly....
I started out with buying level one summoner from the different elements, basically summoners are everything, it's like the foundation or basis to build one's deck, so I began. From just the few days I had initially played, I feel in love with earth elements and this was as a result of playing designated daily quest that required one to use a certain element, so I bought three summoners, pyre, mother khala as well as Wizard of Eastwood which was fire, life and earth respectively.
---
After That....
I went on to buy some monsters too, for example the pelacor mercenary which was a good bargain at $0.24, the unicorn mustang too, came handy, in daily quest for earth battles, he's devastatingly came in handy. Here's a list of the cards I now own.
I could have bought more monster, especially magic or neutral, but I was wary of not spending beyond my budget. I could have bought water and death monsters too, but then, they weren't just my favorites. Death has got some stunning monsters with healing abilities and sometimes comes in handy, especially if you're trying to play a game with little MANA.
Life is great when I have a MANA of over 33 and this is why I appreciate the Golem. A stunning melee monster. The elfret elder too is a stunning magic Monster that adds up special abilities especially when it's the last Man standing.
---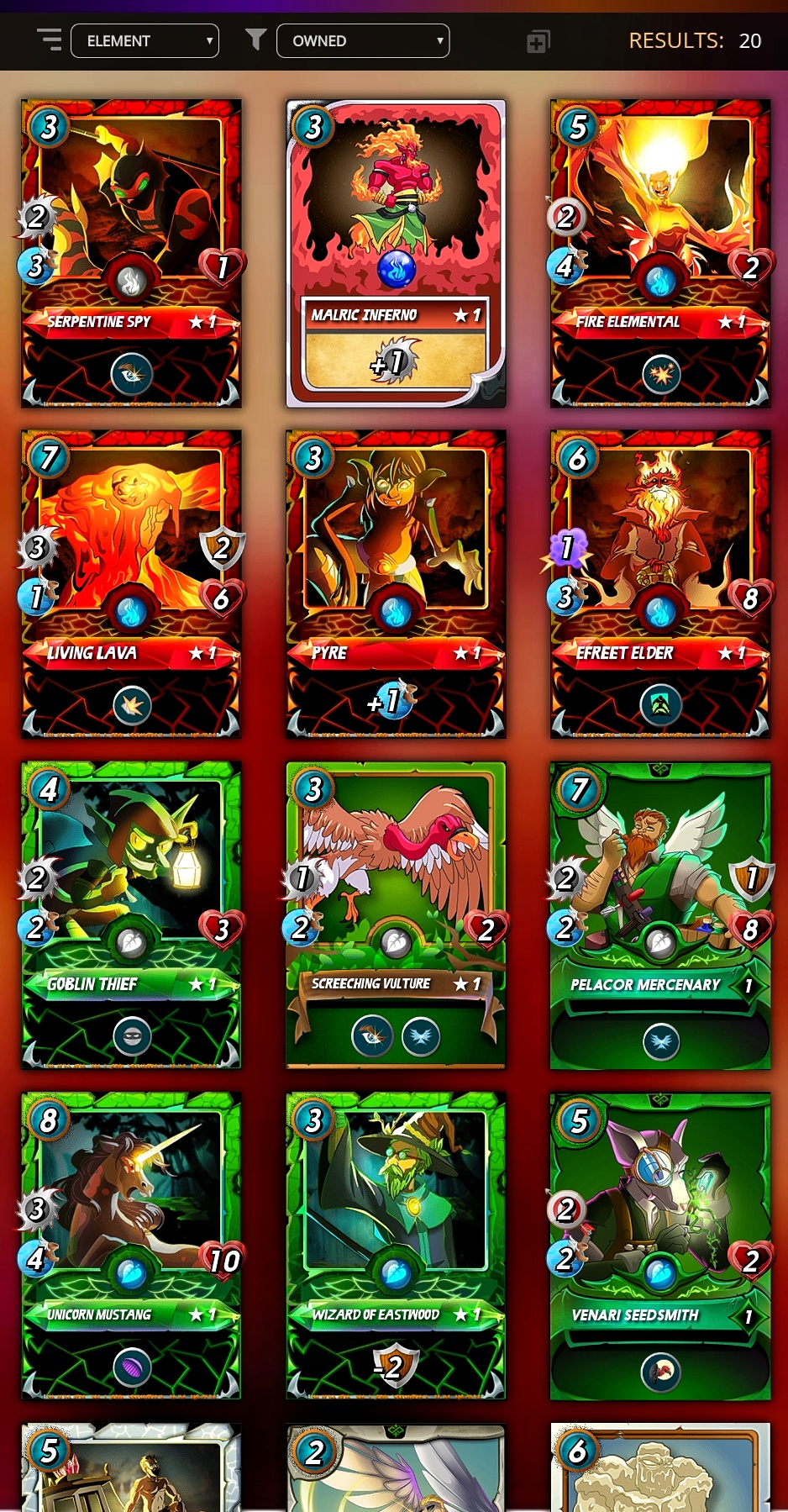 ---
Earning...?
---
Officially, I have begun to earn, and for a day, I have earned over 5 SPS. I know this is an airdrop that spans for 365 days only, hence very temporal, However I plan to stake some of these SPS overtime and then use some to buy more cards.
This wouldn't stop me from throwing in cash occasionally, to improve my deck, while also increasing my collection power as I advance to the higher leagues with bigger players and better strategists. I am definitely overwhelmed with the details of the whole game. The most thrilling part is having to think you're going to lose a game, while ending up winning it and vice versa. I'm not much of a gamer myself, but it's too early to say and there's still a long way to go.
I wouldn't lie, my collection power is over 600 now from the initial 145 it was, and this has taken me off novice significantly. Now my collection power is still small considering there are people who have over 5k collection power. But then, the mindset is to cultivate a long-term strategy. All this wouldn't be possible without the tutorials given to me by @joetunex, he spent over 7 hours of his time, telling me the appropriate things to do. Thanks a million, chief. So I'm up and running, hopefully it's only the beginning.
---
---
Interested in some more of my works?
---
---
---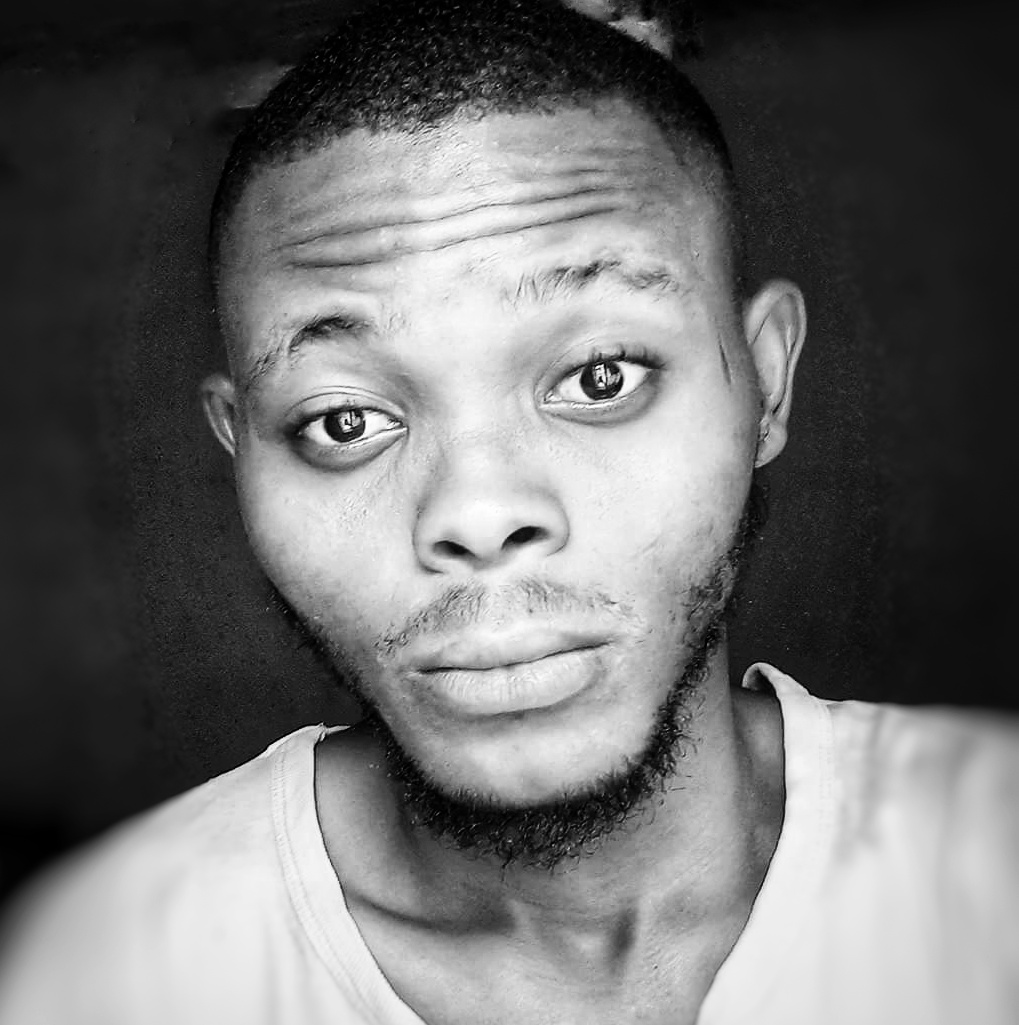 ---
My name is @Josediccus, a young Nigerian entrepreneur who is a Vlogger, A Psychologist, Poet, Sports Writer/Analyst & Personal Finance Coach. I'm using my contents as a process to create shared meaning as well as create expressions through which people on/off hive can relate. I believe content is a process to be enjoyed and relished and I'm up for any collaborations in my field stated above. Cheers
---
@Josediccus, your brother-in-pen & heart
---
I'm hoping to reach more people who are broken at heart and spirit, so share on any platform or reblog
---
---
---