Seeking Relevance & Traction As A Social, General, Or Personal Content Creator
I'm not a fan of Facebook or Instagram, I mostly fancy Twitter, because this is where the real discussions happen, the discussions that relate to Crypto, web3, and market situations
---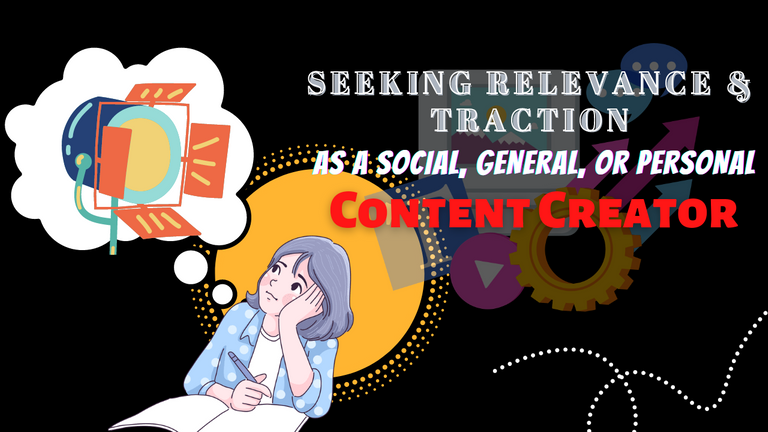 ---
However, I've been a content creator for a long time now and even if I'm still at the intermediate level, I can still tell that there's a huge difference between creating content on a web2 platform like Facebook and a Blockchain as hive. Irrespective of the fact that the intention to create is the same, the audience, the purpose, and the style would be quite different.
Now trend content is what a lot of people depend on to go viral on maybe Facebook or TikTok.
It's like hopping onto a challenge and hashtags to get traction.
The second reason for this is that staying relevant is hard and this is because of the need to show creativeness while maintaining consistency. So when social media creators are not making content around trends, they're being repetitive, recreating the work of others, or jumping on matters of relevance.
Why is this?
In Nigeria, some of the quickest ways to make money from content creation are to talk about relationships or economic situations and how to survive them.
These topics have no hacks to them, people are constantly searching the internet on how to better boyfriends, how to make money, or the quickest way to leave Nigeria without spending more than $200.
The reality of the situation is that creating Content to mirror real-life situations is something a lot of creators do,
However
....selling the personal unique experience is what many do not know how to do. Facebook is filled with people who want things that could teach, inform and entertain them, the standards are raised because I don't think more people are joining Facebook every day, you only have multiple clone accounts, accounts owned by fraud businesses, people impersonating others to swindle ignorant people of their money, but then, more people are becoming creators and seeking to carve their audience. This makes the expectations high.
It's simple economics, the supply is higher than the demand, because it pays to be a supplier, and because of this, the bar will be raised and expectations will be high.
It's easy to be a content creator on Facebook than on a place like Hive and this is because there is an algorithm that shows content that sells better in different countries. Above, I talked about the types of content that are mostly sold in the Nigerian space. In places like Japan, it could be conversations regarding lifestyle. while this isn't trending contenting, it's shifting from one's original content to selling what sells faster, better, and brings more traction.
I like to think everyone in life is a content creator and this is because creating is how we bring relevance and value and in most cases, it's how we get paid.
However, we cannot rely on the things we naturally know how to do best, especially in industries that are saturated with competition, Facebook for example is such an industry, and music in Nigeria is another industry. These industries are insanely lucrative, but the expectations are too high, making them too toxic for people who are starting. However, starting is difficult and it can be unfair. The natural environment for a person who is a creator is demanding, especially if they want to make meaning of their content and earn from them everyone wants to earn for their content, even if it's not money, it could be validation, it be "likes", views or just engagements.
*There's no ultimate way to be a content creator, the truth is it's difficult, but sometimes, people cut corners and one of the ways to do so, is to be creatively precise.
In Nigeria, we have shitty content creators who have cut their teeth in the industry, but over time, they've reached diminishing returns and find it hard to maintain that level they use to be at, so what to do is to incentivize their audience, give them a little and keep these people coming for the money rather than the content.
Selling a different skill is another way.
Now selling a different skill, might help. Relevance is something that doesn't last forever no matter where your content is based, but fighting to hold onto a bit of it is still possible, this is where the aspect of improvisation comes in handy. Failure is part of the game because giving up won't pay the bills.
---
---
---
Interested in some more of my works?
---
---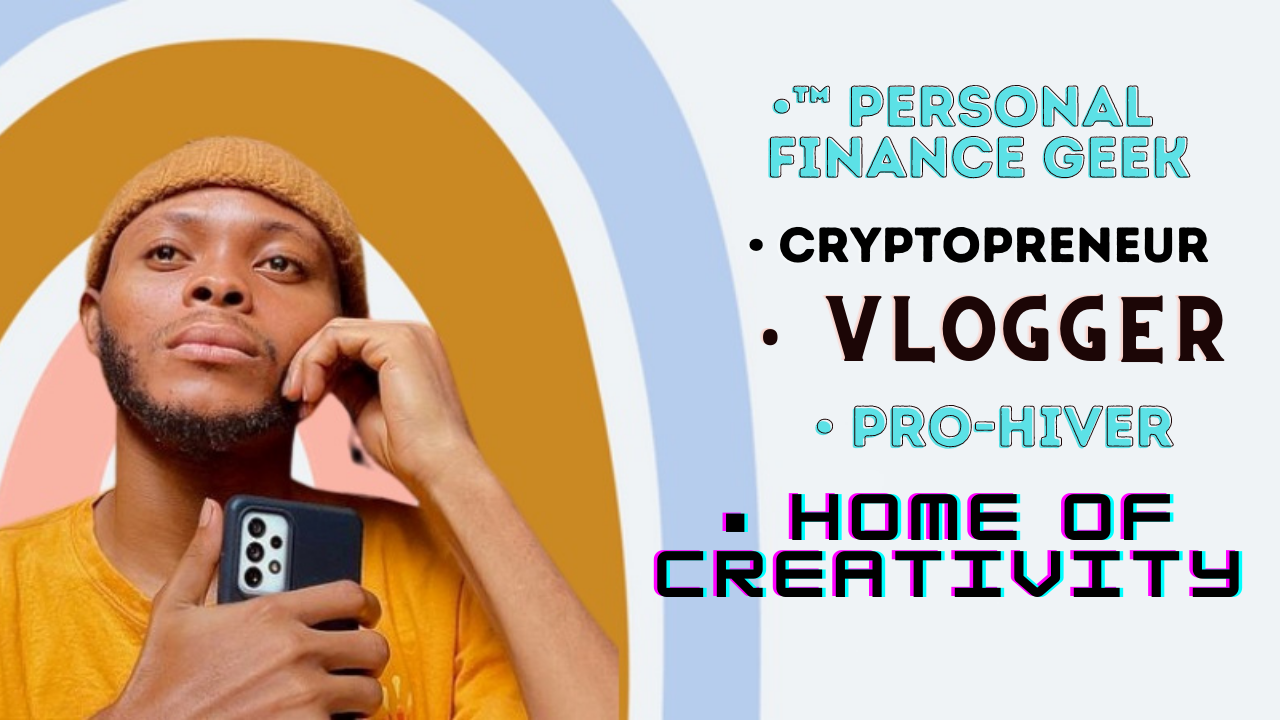 Posted Using LeoFinance Beta
---
---