The 4 Ways Of Developing A Relevant Niche As A Content Creator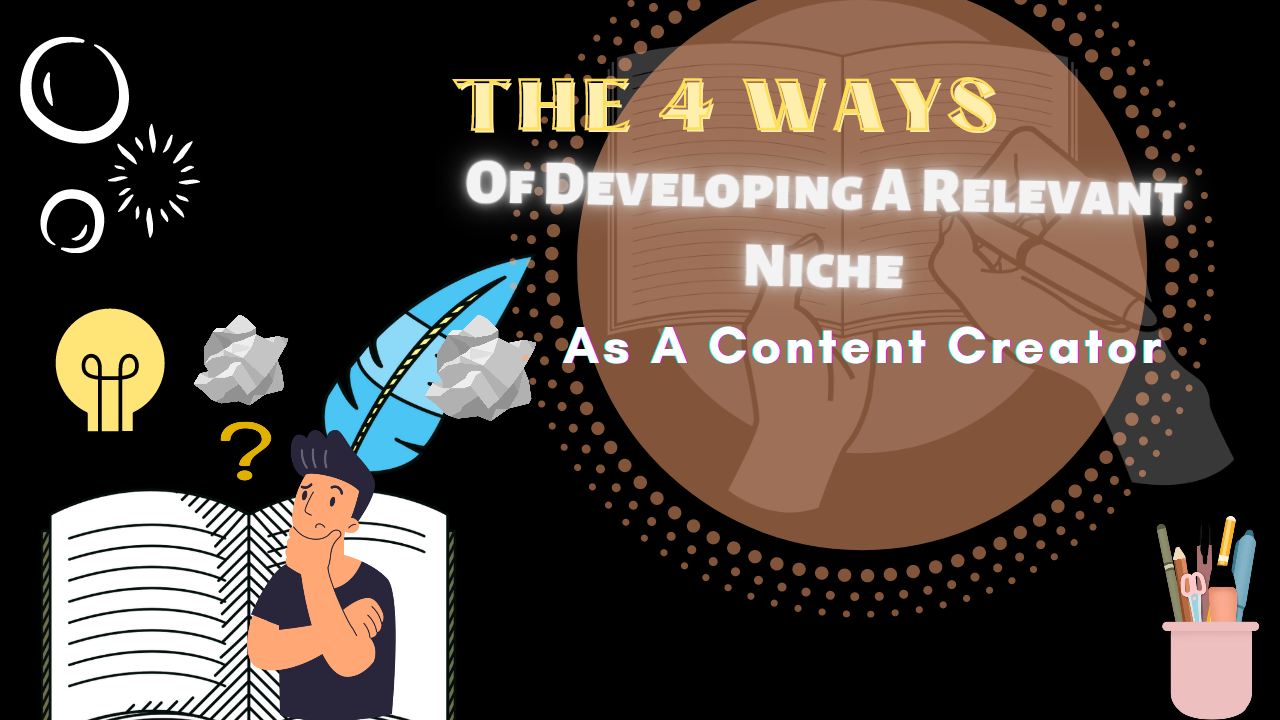 ---
---
Niche is one aspect of content creation that's determined by a lot of things, however, some of the most important things are audience, money, interest, and expertise. In my experience as a content creator, a lot of people subconsciously become creators when there's a platform, which is the ultimate reason. One of the earliest platforms is Facebook.
Facebook wasn't tailored as a content-creating tool, it was more of a social tool where people could experiment with their creative abilities and this involved being creative by meeting new people, finding a writing hobby, finding the art of being expressive, and all. So, many people who are content creators today subconsciously started doing it on Facebook. So the aspect of niche started with what people automatically enjoy doing.
There are professions in life that are marketable in real life and as a niche online as well The advent of the internet and crowdsourcing opportunities made this a reality. Back in the day, I know medical practitioners who made a lot of money through writing courses on Udemy. These people were originally unemployed but found a way to monetize their expertise, through the opportunities they found online.
Another way people find a niche is by interest. I know a guy on Twitter who found a niche by discovering smart ways to place and constantly win huge amounts of money through betting. Originally his interest was betting. He was already developing a reputation for winning a lot of money, so he decided to bring this to Twitter.
This made it possible to connect all the betting enthusiasts in Nigeria, thereby creating massive followership. He began teaching people how to bet and funny enough some people made millions like him too. Now, he can easily monetize his Twitter account with over 250k followers.
Now should this guy decide to start creating video content exclusive to YouTube, he'll have already created another stream of income for himself while doing the same thing, now this is another way how people create or choose a niche. Now having an interest or creating a niche out of one's interest can create an audience. An audience gives a creator the credibility, growth, validation, and qualification to make money, irrespective of the platform.
An audience brings a creator traction and the Sophistication of the internet has made it possible for a creator to port their audience from one platform to another. Take, for example, almost everyone knows mrwhosetheboss, he's one of the most relevant tech YouTubers. (You must understand that I didn't say "the most popular,"
This is because his niche is relevant through time and becomes even more relevant in the future) if he decides to come to the Hive Blockchain, he'll bring a huge chunk of his audience to hive, while monetizing his content on Hive as well. This guy doesn't have a tech background or qualification. He more or less built that interest to become a niche, Which he's come to monetize across numerous platforms and personnel.
---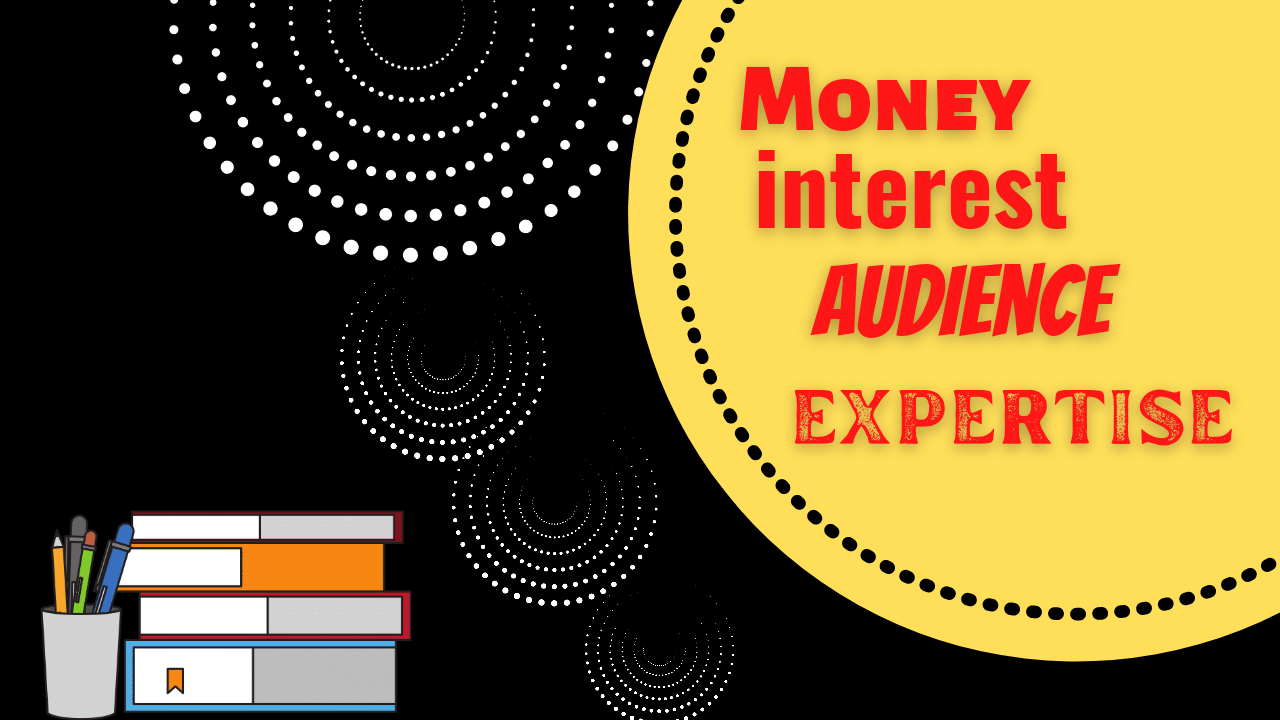 ---
Another thing is money. Niches can also be determined by money, but this might only be conventionally relatable by users on the hive blockchain. Back in the day, art was relevant on the chain, we had curators who were big on art, and because of this huge admiration for art and how lucrative it was. Many people unlocked their inner "Da Vinci" because art was lucrative.
Now, these people aren't originally artists or painters of any sort, they mainly got better at doing it because there was all to lose it they didn't. Now these people already had niches but it probably didn't bring them the traction they wanted, so they followed the money and decided to appeal to the "audience" that loved and rewarded art.
The truth is, people with already lucrative niches do not bother changing them, but people who originally became creators because of the money alone are the ones who have to jump from one niche to another, seeking relevance and discovering where the Money is. The truth is that these people are usually very innovative because it is not easy to study trends and decide on what to choose to write.
Some people cannot create at all, because they do not have expressive abilities, but let me tell you, the most relevant content creators are the ones who can comfortably create content across two or three niches with the ability to passionately appeal to different audiences they have. Relevance or the ability to say relevant is a niche on its own and this is because a lot of people often lose relevance making it even necessary for them to learn how to be relevant.
Niches are often created out of need wants, fetish, interest and desire, and when there's content that brings answers to questions, solves problems, or does some other things then it's defaultly relevant, howbeit, determined by the platform itself. However these days crypto is more relevant and art seems to have lost a little traction.
Now you must understand that this is solely the case on the Hive Blockchain, this means that a platform can choose to determine the relevance of a niche and this might not align with what you'll have in the real world out there, this is why some people are relevant online but not relevant offline and vice versa. However, some people are relevant offline and online and this one takes a lot of mastery and know-how to actually put or set in place.
---
What Type Of A (Niche) Creator Should You Be?
This is entirely up to you. On Hive, the present Hive, niche doesn't matter anymore, content, money, time and effort are what's rewarding. If you bring more money or offer more value you jump the scale. The reason why niche doesn't matter anymore is that Hive has become more than a decentralized social media platform. There are other aspects of the chain that now dominates. This is why you can stick with your niche but at the same time, you can venture into other interests to find ways to maintain your relevance. A niche may be relevant, but the content creator might not be an excellent creator.
This takes away any potential interest an audience might pique with them. This means that you need to be the creators who apply creative elements beyond their niche to sell a content beautifully. This isn't just the solution. As much as you're working on all these, the ultimate traction comes with your networking abilities, because a good product is a good product, when there's proof of its quality and relevance. (I'll stop here now. Note, this will have a part 2)
---
---
---
Interested in some more of my works?
---
---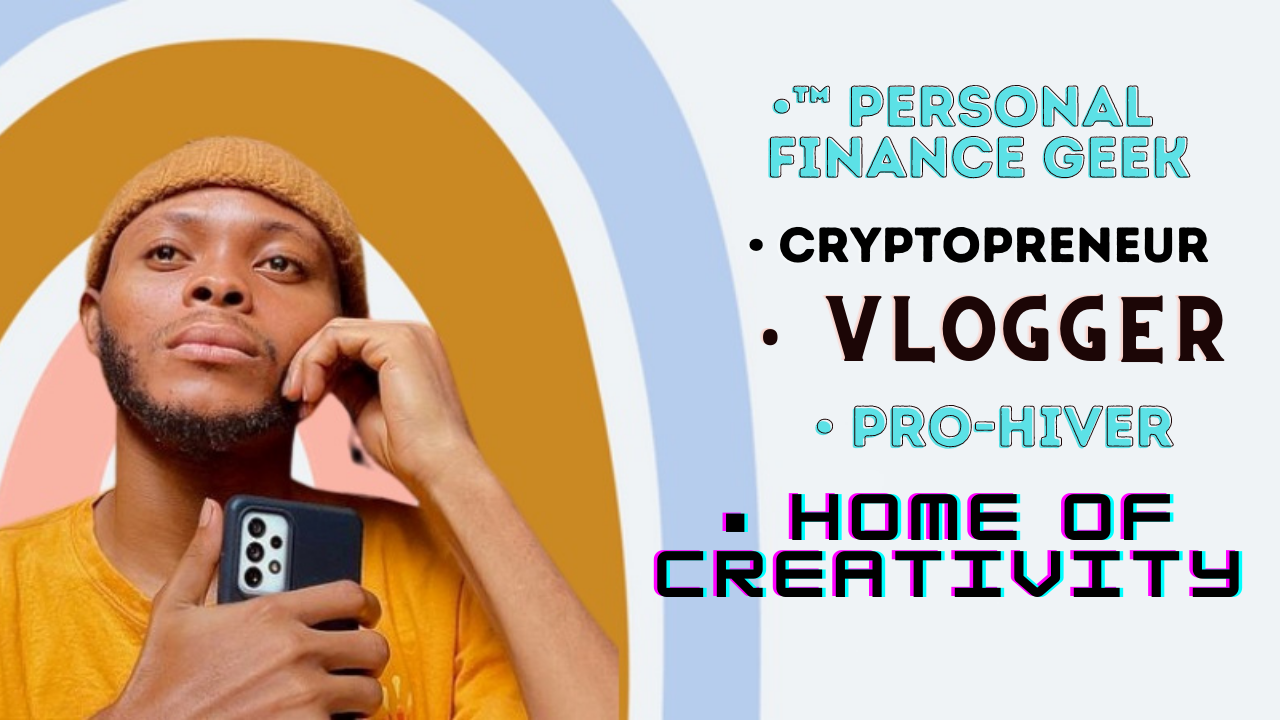 ---
---