The Inevitability Loss In Crypto & Real Life Situations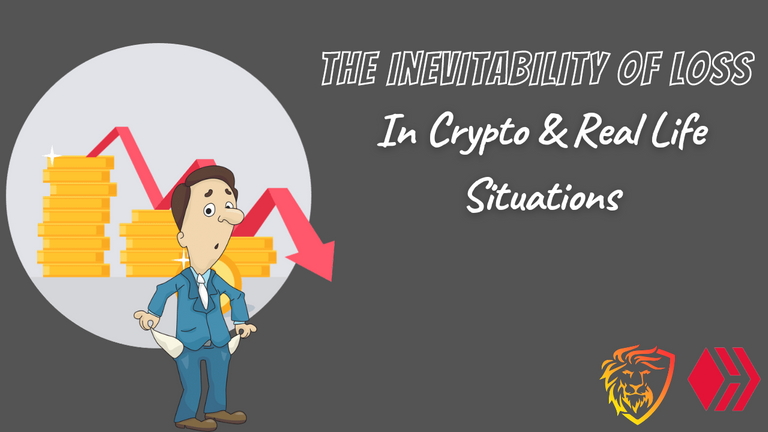 ---
---
Loss in life and business is certain and one of the reasons why this certainty can be economically depleting is because it's a subtraction of value that might have been previously useful, tangible, or Indispensable. What makes it hurt the most is dependent on so many factors.
One of the reasons for this hurt is putting in value, means, time, and commitment. When people put in work, they're expecting a corresponding reward that matches or outperforms everything they sacrificed or given up, they're happy because they've achieved an expectation or a milestone of the result. However, this isn't always the case.
Losing hardly corresponds with the concept of logic and one of the reasons why it's so is because sometimes our preparation to avoid loss is beyond foreseeable circumstances, hence sometimes we'd have to depend on luck to prevent us from losing.
---
The Consequences Of Always Winning
Not everyone prepares for loss, we're originally not wired that way. We subconsciously adopt our efforts or tailor them towards winning and this is another reason why losing feels rather disappointing and not usual and this can be impacting on all fronts.
The reason why we have insurance is to financially fortify us against loss and help us to stay adrift especially when we play "the high line" with money. Playing the "high line" with money means living without caution as if there's a recompense when anything goes wrong.
Most people who are vested in insurance lives recklessly on purpose unafraid of loss. The losses they incur are hardly felt by them and this is because they do not feel like they're losing
There are different ways to lose, the first is incurred irrespective of the value that is put in. This means that the level, quality, or degree of input doesn't guarantee the continuity & certainty of the output.
---
Loss & Prospective Expectations
Another type is the loss incurred from prospective expectations. Sometimes when our expectations don't match or aren't proportional to the value we're getting. There's this feeling of being undervalued which somehow translates to a person having an inkling they've lost rather than the actual loss.
This happens a lot with crypto. Most people who predicted $100k BTC but only got to see 69k as the ATH feels they've lost out on the opportunity to take profits that could change their lives.
Because they have already built an expectation on that price, they've subconsciously tailored some of their dreams to be achieved once 100k is achieved. Since this loss feels imaginary, the expectations of 100k already fuelled the need to purchase more when BTC was lower in price. While these people do not technically lose, their expectations of being cut short feel like a loss.
---
Putting Your Money Where Your Mouth Is
However, no matter how much we prepare losing is inevitable it mostly hits one's blindside especially if we understand that people can be catalysts or agents of loss to their fellow humans. I do not need to explain this.
One way or the other, the actions of others might have made us lose, it's the same with us, sometimes our choices & calls might put people in a position of loss. In reality, the world is wired in the illusion that we cannot all win together and some people would need to lose for us to win and vice versa.
But this is only the in the mind of people who are scared of others constantly winning that it might affect theirs. This is relatable to rich people. Sometimes rich people feel they have to deprive others in other to attain the ultimate stage of winning.
---
How To Finally Cope With Loss In Crypto
Without a doubt, one of the ways people tend to cope with loss is having the feeling or inclination that it is inevitable. However, this doesn't make it hurt less. It is sad to think that people should be emotionless because loss is inevitable, especially to human finances.
For example, most people in crypto are used to the loss in the dollar ($$$) value of their assets during bearish situations. Accepting its inevitability is only good for persistence in the face of failure.
Irrespective of the outcome of one's investment choices, they need to accept the inevitability of loss as part of the deal if they're to continue. However, it's important to grieve the implications of Loss because it might act as a check every time we want to make important choices.
---
---
---
Interested in some more of my works?
---
---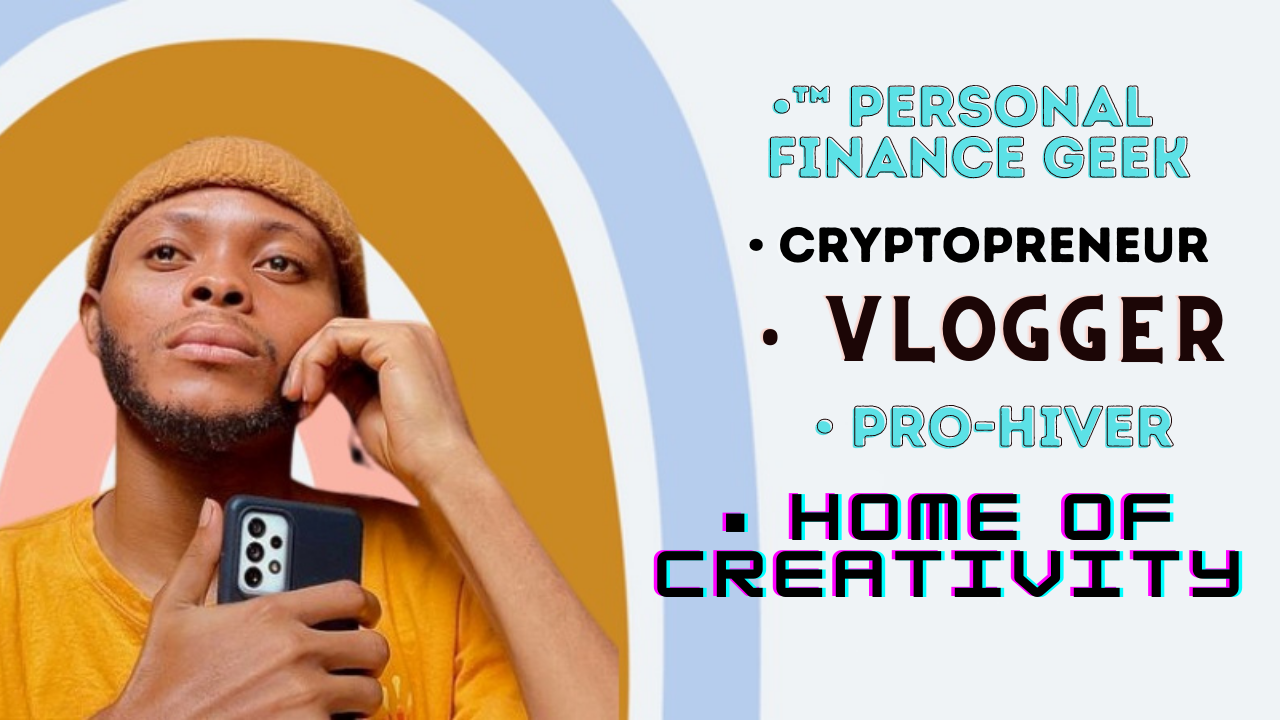 ---
@Josediccus, your brother-in-pen & heart
---
I'm hoping to reach more people who are broken at heart and spirit, so share on any platform or reblog
---
Posted Using LeoFinance Beta
---
---