The Internet & Blockchain Technology; A Healthy Metamorphosis?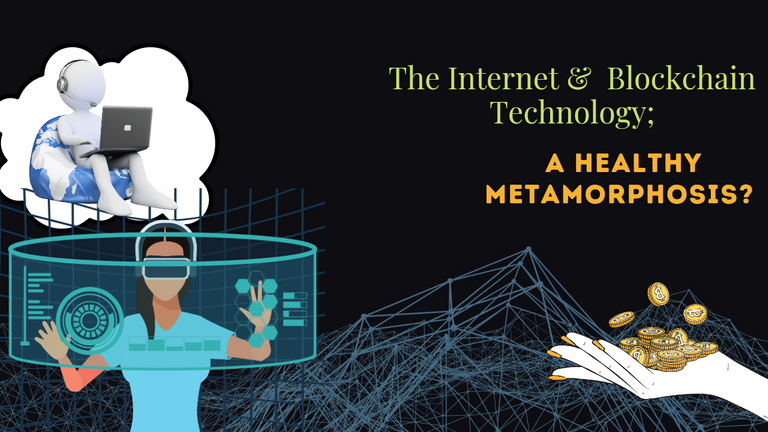 ---
---
A lot of people are currently glued to their phones, checking the FTX and SBF saga. The saga of a person who had a massive influence in the crypto market bites more wet dust. But this isn't entirely the main purpose of this post.
The scenery I painted is how one person can influence a move so big that it keeps people glued to their devices; laptops and computers as well as having to make big money decisions regarding what they've learned, seen or perceived and this mostly reminds me of how we as humans are more influenced, impacted, improved or repressed by what happens online, rather than what happens offline.
A lot of people have built a life on the internet, crypto, forex, content creating, programming, and other internet-related ventures and it's surprising how the age we are is influenced massively by an influx of online commerce.
The social platforms that we have portrayed themselves as the door to the internet because from where I come from, most people would hear about Facebook before they know Fiverr or Reddit. However, the fact that the social platforms we have tend to misguide some people about the depth, concept, and purpose of the internet is why some people are confined to the shallows of the internet and never really utilize other opportunities.
However, these social aspects are a reflection of reality, though a more epic and aggrandized format, but the human elements are the, the only difference is that we have to potential to be overly deceitful. However, as each day goes by, people understand bigger aspects of the internet, even if it takes time to transition.
There was a time when people would only do Facebook and google, but as time went on they added Twitter and YouTube. However, over time, different purposes for these platforms started multiplying and this was when people began to understand that they could build online personalities while monetizing them in the process. Take a look at Hive, a true representation of web3, away from what the regular internet users know.
The Hive space alone is like a big universe, another online world, where the possibilities are endless, I choose not to talk about the fact that it's built on blockchain technology, but talk about how it taps deep into human elements, the aspect of money and how it's making revolutionizes into Crypto and doubles back into lives, communities, niches, people, game, art, crafts, NFT, tokens and so many other aspects.
It creates or marries different aspects of people and commerce while making it possible for them to connect, into a global community, where the goal is growth, financial education, and awareness. It's basically why Leofinance and splinterlands might continue being the face of hive.
Because irrespective of niche, community, or technical know-how, it gets to a point, where everyone will eventually talk about money, as the inevitable purpose of why they're in this online space.
I was reading some posts some time ago but one of the men I respect so much on the chain, he was talking about financial diversification, something as simple as "putting one's eggs in different baskets" but it felt like I had never read anything like that.
Basically, he talks about money and investing from a personal point of view, which paints a relatable picture in your mind. It was like learning the principle of money for free when you could have probably paid for that knowledge if it was packaged into an Udemy course.
Isn't this surprising?
Well..
There were so many economic concepts I learned from reading economic principles, but I never really understood any of them until I came to hive and I discovered one thing, knowledge has to be relatable and usable, if not it becomes an infringement or a piece of baseless information that we acquired at the cost of our time and money.
The whole point is that the internet is becoming bigger and more influential, in our development and learning process, especially because we can filter the knowledge we get and tap into the more purposeful side to it. If you're on hive and panicking about price or scaling as well as price and adoption, take it easy, you're in the right place. Make the right moves and continue doing so.
---
---
---
Interested in some more of my works?
---
---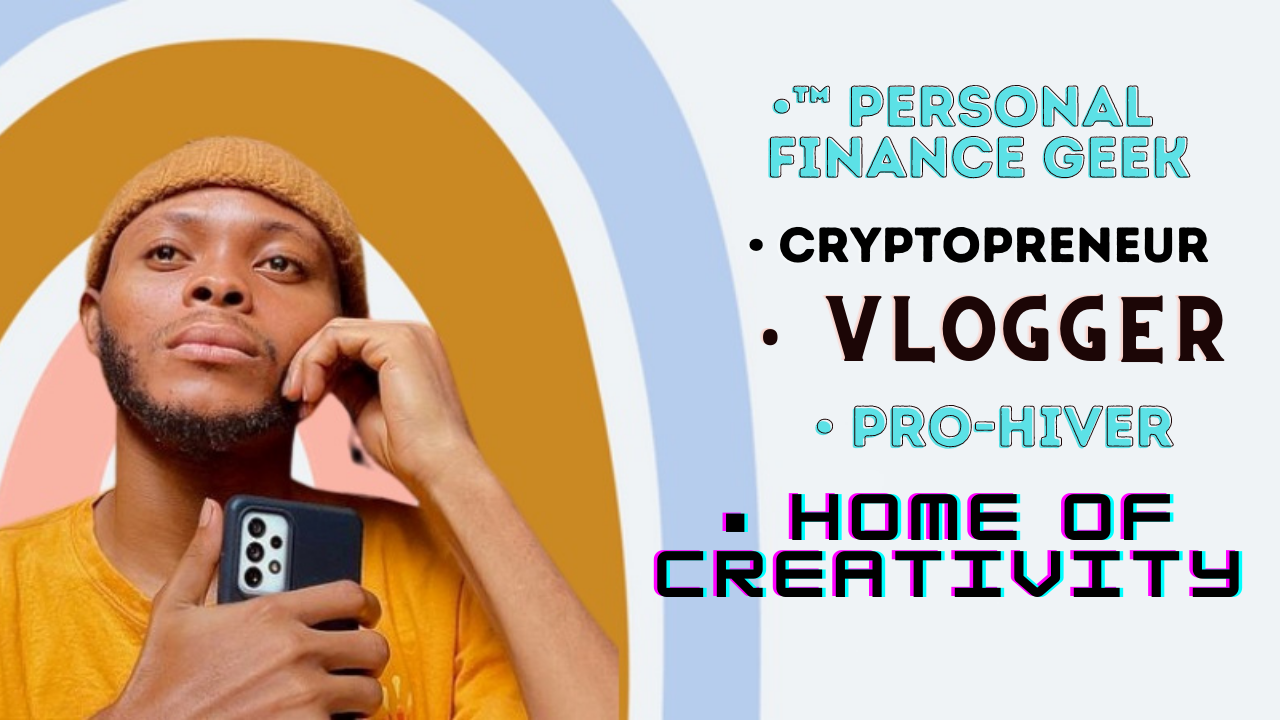 Posted Using LeoFinance Beta
---
---