The Most "Dominant & Erroneous" Economic Discrimination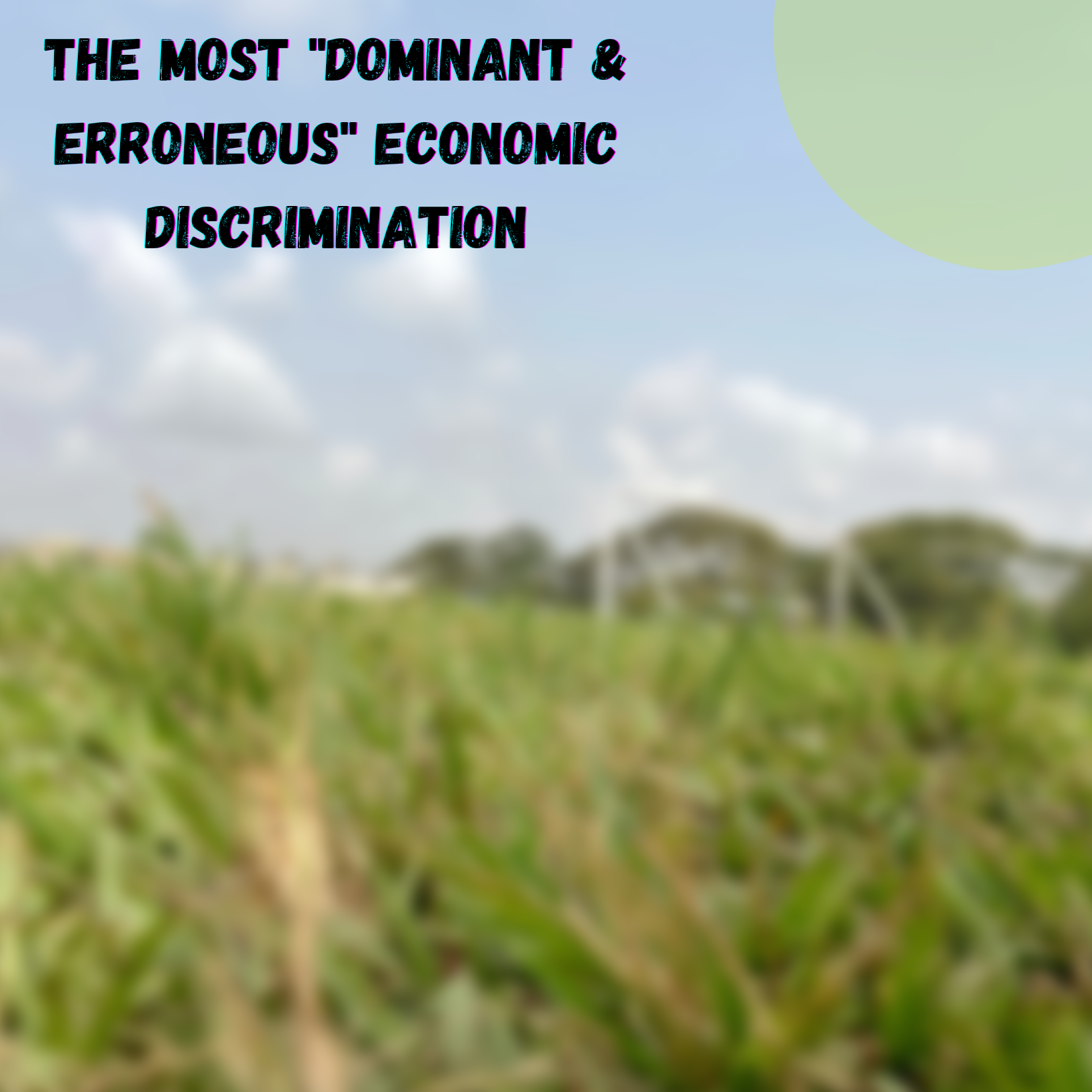 ---
---
There's a massive stereotype when it comes to Third World countries, this means that some people living in first and second world countries often believe that people living in these places do not need a lot of money to survive, should not even bother owning much, or they should be specifically tied to a certain level of income and while I wouldn't really say Nigeria is one, (a Third World country) i've come to realize that some of these people hold these economic stereotypical views as well towards Nigeria.
Recently someone said on hive that for a $100 monthly a Nigerian can actually live like a "king". The thing is, this person isn't just misinformed, he's stereotypical and holds a shrewd mentality. So many people outside Nigeria are used to hearing that it's very cheap to survive and live in Nigeria as a result of this, they feel that people shouldn't aim to be wealthy and any attempts to actually do otherwise is tantamount to greed.
---
Third World Countries: The Adjudjication With Poverty
---
This mindset isn't just racial and discriminative, it can connotatively mean that some people place a synonym of poverty on Third World countries making them feel that they can only "take" without even eschewing any value that makes them deserved of making or creating wealth from their own intuitions. One of the major determinant of a country's valuation is the degree of magnanimity in the distribution of resources.
Most Third World countries are actually not poor, the unfair distribution, mismanagement and embezzlement is where actually makes it so, so while a lot of people are actually not poor, not having the right government provided platform and opportunities makes them bereft of ways to actually creative value that is exchangeable for money. This creates a wrong notion that people are lazy and not willing to work.
---
While it is cheap to live in a place like Nigeria, it isn't sustainable to do so, especially when there are external factors that make this largely impossible.
---
Another stereotypical aspect of the Internet is that it showcases internet ads to people in sophisticated countries of dying kids, war and famine which totally creates a mindset that a lot of people are poor, feed terribly and live from their hands to mouth. The government of these African states are often responsible, and how do they achieve this?
For example Nigeria has been borrowing from the World Bank and in other to do so efficiently, they have to always create an impression of a stagflated economy unable to use their natural resources to actually create money to run the state, inasmuch as the state resources can do so and more, they end up embezzling money while using borrowed funds to run the state and leaving these debts for the coming government to sort out.
---
---
Culling The Distribution
---
The lacks of opportunities create an unfair necessity, and this is always evident when a person from a developing state is trying to move to a country they consider to be better. The mindset is that these people who are incoming are milkers, as they can only benefit without adding any sort of value, and this is why most countries are hostile towards people who they tout to come from "less capable economic" states. Most of the time this isn't true, however, discrimination, fear of domination and greed is what mostly creates this belief. Someone saying an African should live like a king with a $100 monthly income is totally appalling.
However, would you blame such a mentality? Yes I should, No, I might not. The internet is filled with lies, and sometimes you need a first-hand experience of a country to actually know what it was like. It's like mentioning Afghanistan and what comes to mind is war and when Somalia is mention, poverty comes to the mind, hence the people who are exposed to better conditions always feels that the people from these countries should be satisfied with owning "less" because originally, they're not used to "plenty".
While this situation seems harmless on the surface, it totally proves that superior racial tendencies are often a parameter to judge who should "own", what they should "own" and what they're totally deserved of. The fear of domination is why some citizens of superior countries feels that a person from a less capable state should not attain a particular kind of financial status because if they had stayed back in the country, they wouldn't have even dreamed of earning anything.
---
Crypto: The Human Factor
---
Irrespective of the space, be it real-time or in the cryptosphere, this mentality will continue being the same. Money is mostly an emotional asset that guarantees different sort of power. It might even become totally worse in crypto because in the future we'd have wealthy crypto individuals that can illogical impact the wreckage of a crypto Project simply because they feel it's not deserved of the valuation it carries.
For example, the number of people who owns bitcoin alone in Nigeria shows that a financial capacity, this means that if people do not have money, how would they have even owned it? This is a stance that should dissuade or mar the mentality that because a country is deemed to be poor that the citizens can only take. However, in general, crypto doesn't still change this financial discrimination. They aim for dominance and manipulation to cull ownership. What do we know? It's still about that small elite population trying to own even more.
---
---
Interested in some more of my works?
---
---
---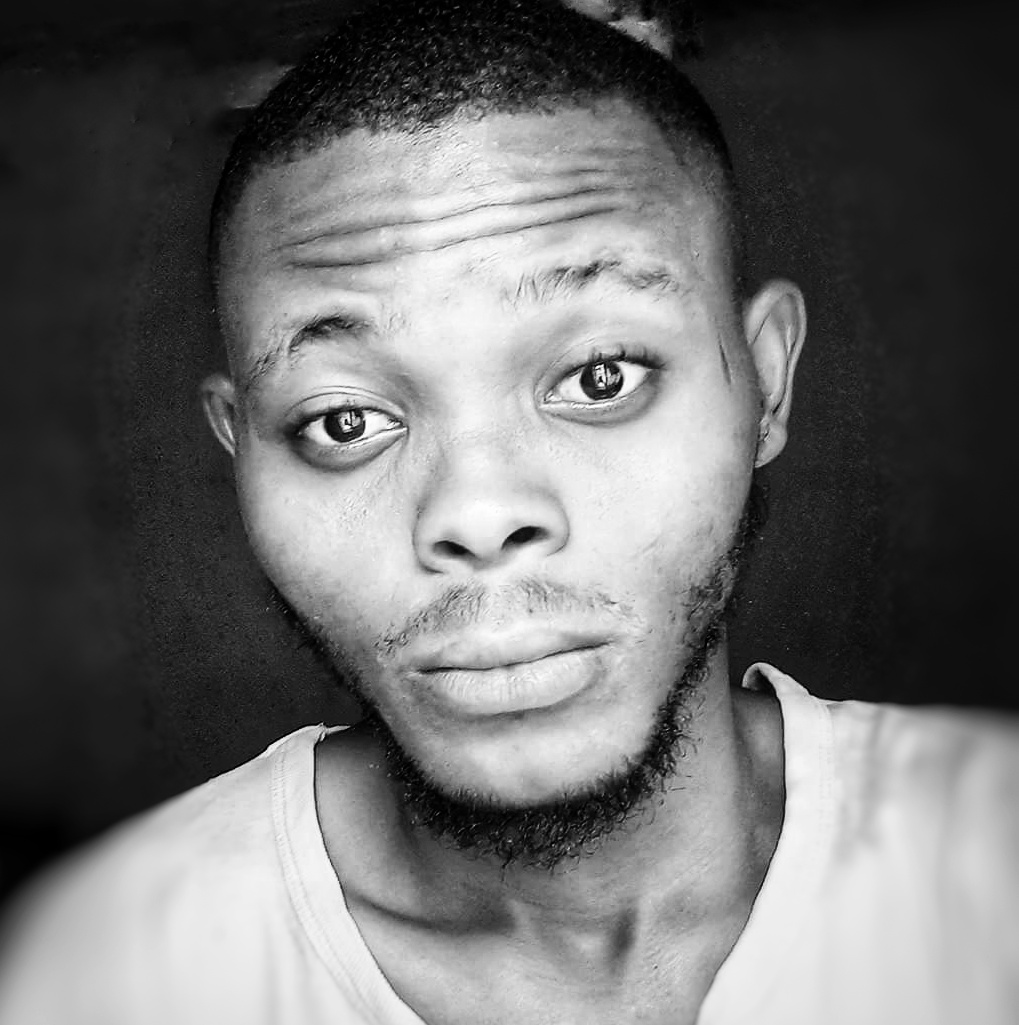 ---
My name is @Josediccus, a young Nigerian entrepreneur who is a Vlogger, A Psychologist, Poet, Sports Writer/Analyst & Personal Finance Coach. I'm using my contents as a process to create shared meaning as well as create expressions through which people on/off hive can relate. I believe content is a process to be enjoyed and relished and I'm up for any collaborations in my field stated above. Cheers
---
@Josediccus, your brother-in-pen & heart
---
I'm hoping to reach more people who are broken at heart and spirit, so share on any platform or reblog
---
Posted Using LeoFinance Beta
---
---