Would You Bet Your Life That Crypto Is Dead & Buried?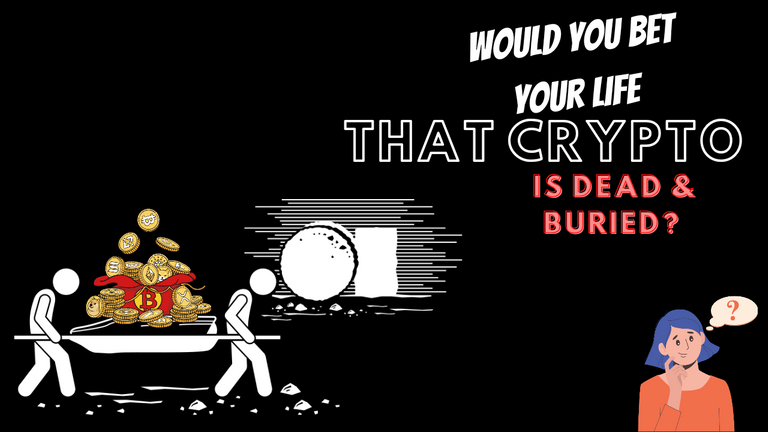 ---
---
The bear market will continue to be a trending topic because too much is at stake, the damage gets worse especially when people begin to predict or see a stoppage, their faith is being tested, they're having guilt and regret episodes and lastly, money is involved.
Some people are even beginning to question if crypto has got any big innovations that could attract potential investors, they believed it was DeFi and NFT the last time, and since there wasn't anything at this period, it feels like crypto is doomed this time.
In reality, this was the technology that has set them up and created a decent and fighting opportunity for them in a world where disparity becomes the distinction between people who are connected and people who are not.
---
Tying Value To Heightened Emotions
Some people are financially adrift because of their involvement with crypto and it should make sense for these people to carry the torch of crypto amidst the gloom and doom, not really because it's right to be tethered to hope, but because it's right to create sentiments that are based on the belief that crypto will always be back no matter what. I mean I get it.
Most people who are bashing crypto were once faithfuls some of them predicted BTC at 100k once, not because this is viable. They based these predictions on sentiments because they were overwhelmed by the then, bull market.
This is proof that losing or gaining gives people heightened emotions, they're prone to seeing things, creating crazy narratives, and being "too positive" or "too negative". This is why people sell, trying to salvage what they have especially when greed was the motive for them buying into Crypto.
---
De ja Vu At The Slightest?
It's a repetitive process. I've seen this in 2018. What I read online back then was responsible for most of the terrible decisions I made and we cannot blame ourselves, spreading fear and doubt is something we know how to do very well.
A lot of people think they're acting rationally and thinking straight, especially when they're holding on to too much negativity, they believe they have to hold on to negative sentiments to be a rationale, but then, most of their actions are why they might see ten bull runs and 10 bear markets and still not attain financial freedom.
I mean... A lot of people are sniffing what Twitter is smoking, they're feeding daily on blogs and websites, allowing untold sentiments to pollute their reasoning.
Sometimes it feels like they're making decisions of their own accord when they're replicating the thoughts and ideas of the negative content they've consumed on social media.
---
We sometimes forget that the effect of the crypto market on people is purely psychological. For example, people create seemingly negative expectations or predictions when things are going badly, this is also the same when things are going well. This means that people tend to overrate a present financial conditioning due to the emotions attached to this conditioning.
Someone who just bought their first car from gambling might believe they have the skills to gamble, hence they tend to continue with the aim of buying more cars. This is human nature. Our different reaction to volatility is what determines our level of achievement, this is why I think people who own everything they have due to Crypto should be the one to literally fly the flag of crypto because they were literally "nobodies" before crypto, but we're fund of biting the hands that fed us, disloyalty lies in the blood and this is why people fail to count everything they've achieved because they hit a little bump in the road.
---
Being Realistic, Not Slightly Negative
The truth is, I believe everyone needs to be purely realistic, being realistic is different from being slightly negative. People who have become wealthy with crypto have made tough choices in the past, and this is why being emotionally weak is the father of stagnancy.
It's important to shut out the noise and create plans to survive the bear rather than creating unnecessary sentiments about getting out and seeing the uninventiveness of crypto.
One of the reasons why I've gone far in life even when the odds weren't in my favor is my endless commitment and loyalty to things that I've deemed plausible even in the face of failure. Don't let another bull market meet you still poor as you were, or would you bet your life that crypto is dead and buried?
---
---
---
Interested in some more of my works?
---
---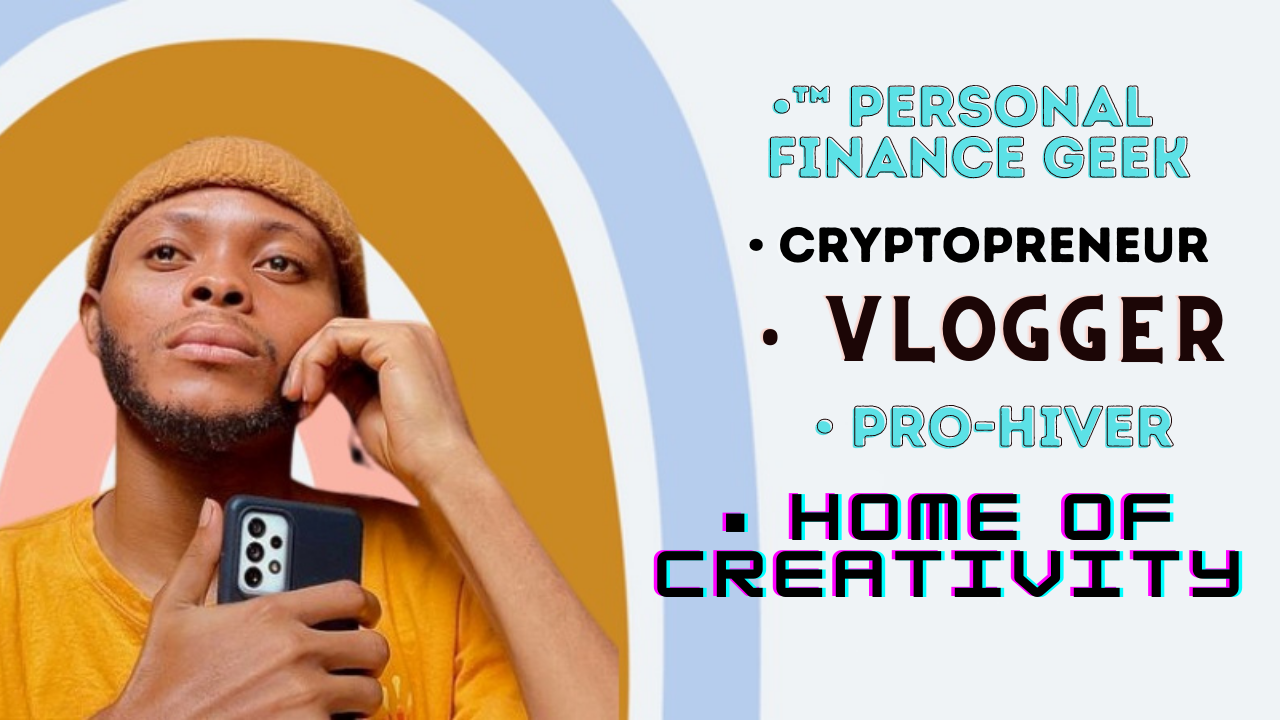 ---
@Josediccus, your brother-in-pen & heart
---
I'm hoping to reach more people who are broken at heart and spirit, so share on any platform or reblog
---
Posted Using LeoFinance Beta
---
---