Community Contest #3 All About Readers - [ESP-ENG]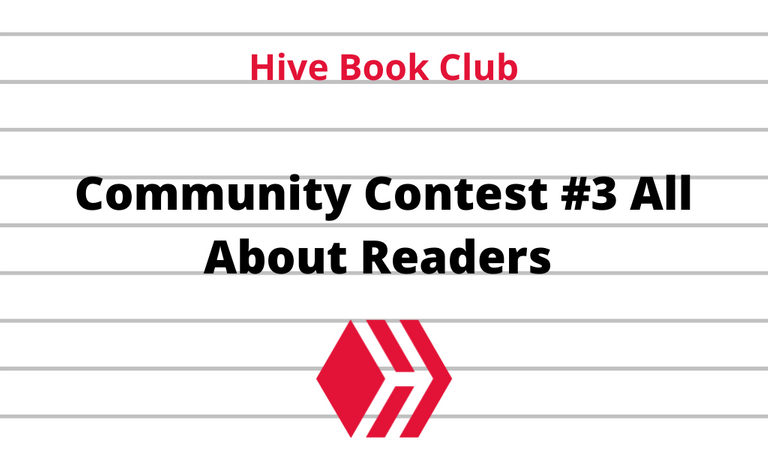 Imagen diseñada en Canva | Image designed in Canva
¡Hola! Muy buenos días, tardes y noches para toda la comunidad de Hive, en especial para la comunidad de Hive Book Club, espero que estén teniendo un gran fin de semana. A continuación, publicare mi primer post en esta genial comunidad, ya que un amigo
@ricardo993
me hizo la invitación para participar en este concurso, aunque creo que ya paso el límite de tiempo de dicho concurso, más no obstante igual lo completaré porque me gusta aceptar invitaciones y esto es algo nuevo y diferente para mí, ya que compartiré algunas anécdotas entre lectura y yo, espero y sea de su agrado.
Hello! Very good morning, afternoon and evening to all the Hive community, especially to the Hive Book Club community, I hope you are having a great weekend. Next, I will publish my first post in this great community, since a friend @ricardo993 made me the invitation to participate in this contest, although I think I already passed the time limit of this contest, but nevertheless I will still complete it because I like to accept invitations and this is something new and different for me, as I will share some anecdotes between reading and I, I hope you like it.


¿Cuál es su momento o lugar favorito para leer?



Yo personalmente estoy leyendo a cada rato, en cada lugar y en cualquier momento estoy leyendo algo todos los días, bien sea para escribir, para ver noticias, en mi casa, en un restaurante, en las redes sociales, cuando voy a firmar algo en algún lugar, cuando veo una serie o algún anime, en las historietas, literal es parte de mi día a día y en si no tengo como un lugar favorito en sí, pero cuando estoy en un lugar donde sé que voy a durar bastante tiempo y veo que hay un libro, alguna revista, la tomo para distraer la mente y olvidar por un momento los problemas que me pesan en la vida.
What is your favorite time or place to read?



I personally am reading all the time, in every place and at any time I am reading something every day, either to write, to watch news, at home, in a restaurant, in social networks, when I go to sign something somewhere, when I watch a series or an anime, In comics, it is literally part of my daily life and I don't have a favorite place per se, but when I'm in a place where I know I'm going to last a long time and I see a book, a magazine, I take it to distract my mind and forget for a moment the problems that weigh me down in life.


¿Qué le hace disfrutar de un libro?



Que trate de los temas humanos, que se identifique conmigo o en este caso con el lector, que me ayude a sobrepasar mis limites, que me de algunas soluciones, que me den muchas herramientas para ser útil en la sociedad, al principio en la escuela me obligaron a aprender a leer, es decir, que me enseñaron a leer por necesidad que por diversión, aunque ya de grande estoy como que retomando a leer por gusto y no por leer pues, siempre en el liceo recuerdo que cuando no sabía el significado de una palabra complicada, agarraba mi diccionario y buscaba la palabra para entender su significado es como mi primer libro en sí que me ponía a leer. Siempre de un libro tomo lo bueno, si puedo aprender cosas nuevas que muchas veces, me servirán en algún momento de mi vida.
What makes you enjoy a book?



That deals with human issues, that identifies with me or in this case with the reader, that helps me to surpass my limits, that gives me some solutions, that gives me many tools to be useful in society, at the beginning in school I was forced to learn to read, that is, I was taught to read out of necessity rather than for fun, Although when I grew up I am taking up reading again for pleasure and not for reading, I always remember in high school that when I did not know the meaning of a complicated word, I would grab my dictionary and look up the word to understand its meaning, it was like my first book that I started to read. I always take the good things from a book, if I can learn new things that many times will be useful to me at some point in my life.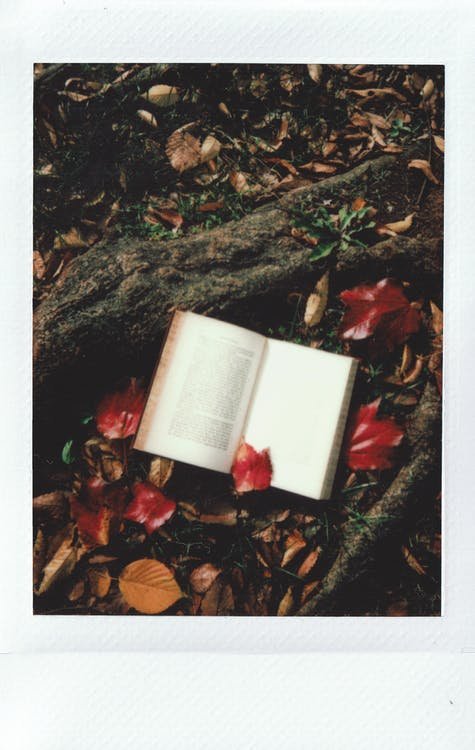 Fuente | Source

¿Le gusta leer al aire libre, antes de acostarse o en el autobús de camino al trabajo?



Yo no tengo ningún problema en leer en cualquier lugar o en cualquier circunstancia que se presente, eso sí mientras este concentrado y relajado, yo siempre me llevaba un libro en algunos viajes largos con unos amigos, ellos tomando bebidas alcohólicas y yo con un librito todo ese largo viaje y siempre me recuerdan mucho esa anécdota aunque al final yo también me rio mucho de ese momento porque ciertamente no me importa lo que piensen o digan de mí, siempre que puedo me llevo algo para leer en cualquier lugar cuando me siento incomodo, tengo ese libro como acompañante, pero en general puedo leer donde sea y cuando sea en cualquier momento o situación que se presente.
Do you like to read outdoors, before bed or on the bus on your way to work?



I don't have any problem reading anywhere or in any circumstance that arises, as long as I am concentrated and relaxed, I always took a book with me on some long trips with some friends, they were drinking alcoholic beverages and I had a book with me all that long trip and they always remind me a lot of that anecdote although in the end I also laugh a lot about that moment because I certainly don't care what they think or say about me, whenever I can I take something to read anywhere when I feel uncomfortable, I have that book as a companion, but in general I can read wherever and whenever at any time or situation that arises.


¿Se centra en el desarrollo de los personajes, en los mensajes reflexivos o en el nivel de intriga que le genera una trama?



Yo en esta pregunta puedo responder que cuando leo una historia, algún libro, cuento, una monografía, historia, fabula, revista, historieta o alguna parábola, me centro mucho más en los mensajes reflexivos, ya que me ponen a pensar y a analizar en profundo la trama de la dicha historia que ya estoy leyendo porque eso para mí es de vital importancia para mantenerme leyendo un libro, siempre que un libro me deje una lección, ejemplo, advertencia o alguna enseñanza que me sirva para algún momento de mi vida y que pueda aplicarlo en algún momento de la misma, otro aspecto importante que tomo en un libro es la historia o el personaje en sí, que me mantengan emocionado, con ansias e intrigas para seguir leyendo un libro, creo que es de vital importancia para mí en general.
Do you focus on character development, thoughtful messages, or the level of intrigue a plot generates in you?



In this question I can answer that when I read a story, a book, a tale, a monograph, a story, a fable, a magazine, a cartoon or a parable, I focus much more on the reflective messages, since they make me think and analyze in depth the plot of the story that I am reading, because for me that is of vital importance to keep me reading a book, Another important aspect that I take in a book is the story or the character itself, that keeps me excited, anxious and intrigued to continue reading a book, I think it is of vital importance to me in general.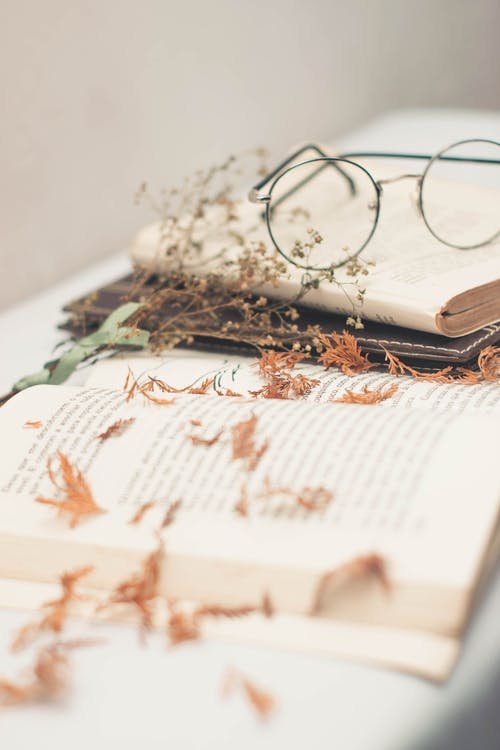 Fuente | Source
Gracias por la invitación mi pana @ricardo993. Aunque el concurso ya termino invito a participar a @joalheal y @agreste.



Thanks for the invitation my friend @ricardo993. Although the contest is over I invite @joalheal and @agreste to participate.



concurso de lectura | reading contest

Muchas gracias por tomar parte de tu tiempo en leer esto en verdad que estoy muy contento, si te gusto déjame un comentario y ayúdame a compartirlo para que llegue a más personas que a ti no te cuesta nada y a mí me ayudaría muchísimo.
Thank you very much for taking part of your time to read this, I am very happy, if you like it, leave me a comment and help me to share it so that it reaches more people, it doesn't cost you anything and it would help me a lot.

Translated with www.DeepL.com/Translator (free version).
Dios los bendiga a todos. | God bless you all.

---
---