Crypto Update 6/14/2022 | BTC Pacman & Mining, DCR, HBD
It's been a while since I've posted a crypto update. I've been busy. What can I say?
BTC Pacman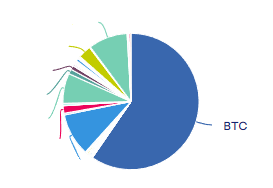 Despite the recent crash, I continue to DCA into Bitcoin. The lower it gets, the more aggressive I am about finding the capital to buy more. This includes selling off projects I have less conviction about. If you put my crypto allocation into a pie chart, the Bitcoin Pacman is starting to eat the rest of my portfolio. It currently sits at 60%. Long term I'd like to get that up to 80%, without completely cannibalizing other investments like HIVE, Splinterlands, etc. My thesis has not changed, though watching the dollar value of my entire pie drop in dollar terms is daunting indeed. This is why I do my utmost to denominate my crypto portfolio in Bitcoin terms. If I do that, my crypto portfolio is better than ever! I'm not saying compartmentalization is easy, but it is necessary.

BTC Mining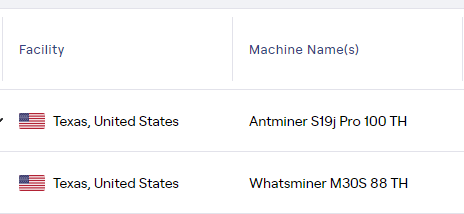 My foray into Bitcoin mining continues with the addition of another ASIC. I opted for a 100 TH unit which comes online in August. My 88 TH unit has been up and running squirting out Bitcoin for about a month now. Once the new one comes online, I'll look at adding another with even better hashrate.

Decred Staking

So my hot wallet stopped synchronizing. I began to troubleshoot it, but then I began to ask myself the difficult questions. I had been unable to purchase a staking ticket for 6 months. I was unwilling to buy more DCR in the short term to start staking again. So I imported my seed into a mobile wallet and sold 80% of my DCR for Bitcoin. I kept a few DCR for nostalgia sake, as I do like the project. But the opportunity cost is too much of my time and of course more Bitcoin.

HBD

I'm pretty close to 1800 HBD, which if it was able to maintain the peg, that would spit out about $1 per day, which is pretty cool. I will continue to accept rewards and convert my liquid HIVE into HBD when the ratio is good. I'm reluctant to buy HBD for a number of reasons including:
How the peg is defended (using the DHF). Is it sustainable? What is the opportunity cost of using these funds for this purpose?
How the rate is determined (at the collective whim of the top 20 witnesses). I can't invest on the assumption it will be 20% tomorrow.
Lack of exchange liquidity for HBD. Bittrex only has a HBD/BTC pair, etc... Nope, not going to do it.
Obviously at 0.899 USD at the time I write this, the peg is currently broken.
Posted Using LeoFinance Beta
---
---