PhotoFeed Contest - Black & White Photography Round 46 - C.C. San Marino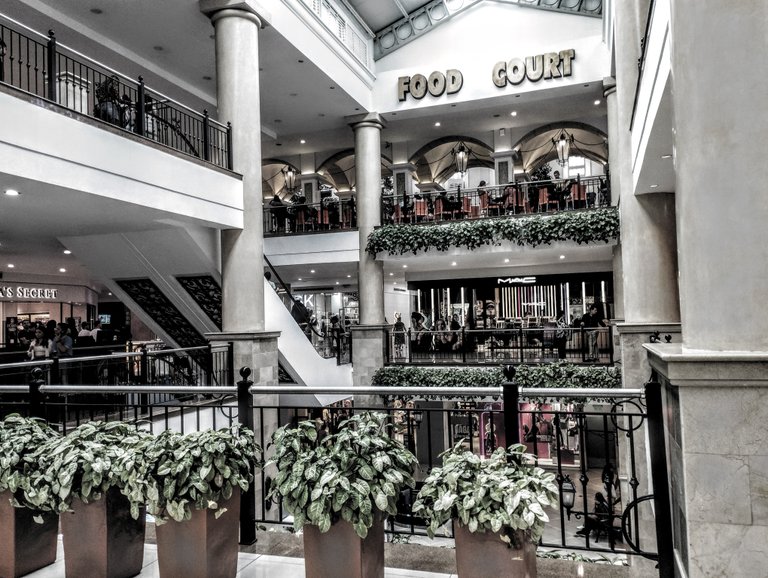 Hola, me da mucho gusto por unirme a esta actividad organizada por @photofeed, esta fotografía la tomé en un centro comercial muy importante en mi ciudad. Debido a que adoro comer, preferí tomar esta fotografía al patio de comidas.
A pesar de que es uno de los lugares más concurridos de la ciudad, yo casi no vengo, debido a que me queda algo lejos.
Hello, I am very pleased to join this activity organized by @photofeed, I took this photograph in a very important shopping center in my city. Because I love to eat, I preferred to take this photo at the food court.
Even though it is one of the busiest places in the city, I almost don't come, because it is a bit far away.

---
---