#LEARNANDEARN Contest Week #28 || Hive Learning Week and the Importance of Passwords and Tags [ENG - ESP]

Hello fellow Hive members!
---
Hi how are you all? today I am glad to be able to talk to you again about what I have learned in Hive this week.
As some of you may know, I've already told you what I learned the week before, so today will be about this wonderful and amazing week. This post is my entry to the contest that @jizzyjoe has done, and I love joining in because it makes me recap everything I've learned over the course of the weeks that have passed.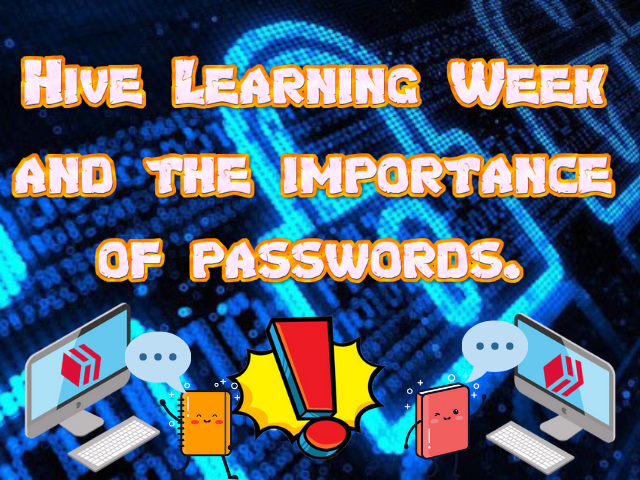 Now, what have I learned in this wonderful week?
---

1) Importance of Hive passwords and why to change them.
This was something very important that I learned in Hive because passwords are very important, because each one has a different function.
The first one is the well known Posting Key that is used to post, comment and vote, only for that it is not useful for anything else.
The second is the important Active Key, if you wonder why I say important is because it serves to transfer the balance of Hive or exchange the tokens that are in our account. And for Venezuelans who live on Hive, this password is very important because in order to withdraw those Hive or HBD we need the Active Key.
The third one is known as Owner Key and it is the most important because it does not allow us to change the previously mentioned passwords, besides we can recover our account in case of loss. But that will not happen if you pay attention to what I will soon tell you in this publication.
The fourth and last password is the Memo Key this key has only one use in Hive which is to encrypt and decrypt the messages that are private in the Hive Blockchain.
---
Now why should we change our passwords?
No one can know the Hive passwords, because with those passwords they can take away the money we have in our account. But nobody can hack the Hive platform, since the security of this platform has a percentage of less than -1% of being hacked, but how do they steal our passwords?
That could happen in the following way. People or rather hackers enter our computers and can know everything we have on it, that would be one way for them to take our passwords.
The other way would be to send us a message by Discord or by our mail telling us that our account is in danger or that we send those passwords by mail. But you should not do that because Hive will never tell you or ask you to send your passwords by mail.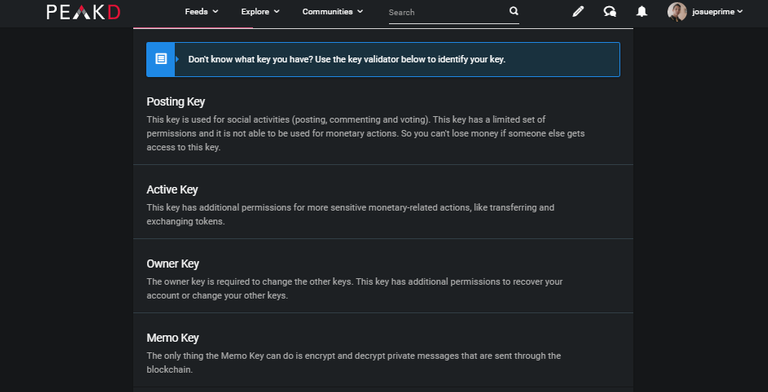 ---
How to change passwords.
Well that is done in a very easy way, and I leave you the steps in this picture and there are only 5 steps to follow and the rest will be much easier to do.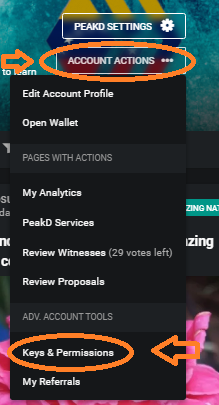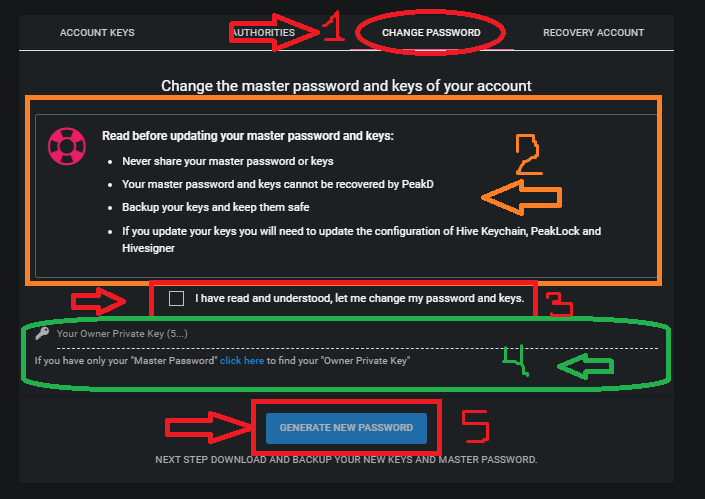 2) Use the right tags.
To publish our post in Hive is extremely necessary to use the tags, but what is this for? This is so that our post is found by curators and people looking for post with the tags you have put, but again a question that tags use?
The tags to use must be related to the topic you are going to talk about, for example in a post I talk about a very beautiful insect to participate in a contest and the tags I use are #contest #biodiversity #photography among others which refer to the topic I wrote about.
But we can not go crazy by putting tags that people like to visit, as the well-known tag leofinance we can not use it in a publication that does not talk about cryptocurrencies, since this tag is only used to refer to cryptos whether Leo or other cryptos that exist in the world.
The tag that I can use in any post in English and Spanish together:
That tag would be #spanish which is very useful for people looking for that tag to find our publication and know that you speak and write their language, mostly we Venezuelans use that tag.
---
This has been a small and brief summary of what I learned in Hive this incredible, wonderful and great week, I @josueprime would like to give a big hug to all my friends @gaboamc2393 @adalger @wesphilbin and my two friends @brittandjosie and @thekittygirl. I wish you all a happy day and Greetings.
Thanks for reading my post and let me know what you thought of this post in the comments. See you soon beautiful Hive community.
All images and photographs I upload, unless I specify otherwise, are made and owned by me @josueprime highly original content.


Hola como están todos? hoy me agrada poder volverles a hablar sobre lo que he aprendido en Hive en esta semana.
Como sabrán algunos, ya les he hablado lo que aprendí la semana anterior, así que hoy tratará de esta semana maravillosa e increíble. Este publicación es mi entrada al concurso que @jizzyjoe ha hecho, y me encanta unirme porque me hace recapitular todo lo que he aprendido en transcurso de las semanas que pasan.
---
Ahora sí: ¿Que he aprendido yo en esta maravillosa semana?
---
1) Importancia de las contraseñas de Hive y porque cambiarlas.
Esto fue algo muy importante que aprendí en Hive ya que las contraseñas son muy importantes, porque cada una tiene una función diferente.
La primera es la conocida Posting Key que sirve para poder publicar, comentar y votar, solo para eso sirve para otra cosa no te servirá de nada.
La segunda es la importante Active Key, si te preguntas porque digo importante es porque sirve para transferir el saldo de Hive o intercambiar los tokens que hayan en nuestra cuenta. Y para los venezolanos que vivimos de Hive es muy importante esta contraseña ya que para poder retirar esos Hive o HBD que tengamos necesitamos la Active Key.
La tercera se le conoce como Owner Key y es la primordial porque no permite cambiar las claves nombradas anteriormente, además podemos recuperar nuestra cuenta en caso de pérdida. Pero eso no te pasara si haces caso a lo que pronto te voy a decir en esta publicación.
La cuarta y última contraseña es la Memo Key esta clave solo tiene un único uso en Hive que es el de cifrar y descifrar los mensajes que son privados en la cadena de Bloques de Hive.
---
¡Ahora sí, porque debemos cambiar nuestras contraseñas?
Las contraseñas de Hive ninguna persona las puede saber, ya que con esas contraseñas nos pueden quitar el dinero que tengamos en nuestra cuenta. Pero la plataforma de Hive nadie la puede hackear, ya que la seguridad de esta plataforma tiene un porcentaje del menos -1% de ser hackeada, ¿pero cómo nos roban las contraseñas?
Eso podría pasar de la siguiente manera. Las personas o mejor dicho hackers entran a nuestras computadoras y puedes saber todo lo que tenemos en ella, esa sería una forma de que nos quiten nuestras contraseñas.
La otra forma sería enviándonos un mensaje por Discord o por nuestro correo diciéndonos que a nuestra cuenta está en peligro o que enviemos esas contraseñas por correo. Pero eso no lo debes hacer porque Hive jamás te va a decir o pedir que envíes tus contraseñas por correo.
---
¿Como cambiar las contraseñas?
Pues eso se hace de una manera muy fácil, y te dejo los pasos en la foto de arriba y solo son 5 pasos a seguir y lo demás será mucho más fácil de hacer.
---
2) Usar las etiquetas adecuadas.
Para publicar nuestro post en Hive es sumamente necesarios usar las Etiquetas, pero para que nos sirve esto? Esto es para que nuestro post sea encontrados por los curadores y personas que buscan post con las etiquetas que hayas puesto, pero de nuevo un pregunta que etiquetas uso?
Las etiquetas a usar deben ser referente al tema del que vas a hablar, por ejemplo en una publicación yo hablo sobre un insecto muy hermoso para participar en un concurso y las etiquetas que uso son #contest #biodiversity #photography entre otra más las cuales hacen referencia al tema del que yo escribí.
Pero no podemos volvernos loco por poner etiquetas que la gente le gusta visitar, como la conocida etiqueta leofinance no la podemos utilizar en una publicación que no hable sobre criptomonedas, ya que este tag solo se usa para hacer referencia a las criptos ya se Leo o las demás criptos que existen en el Mundo.
#La etiqueta que si puedo utilizar en cualquier post de Ingles y Español juntos:
Esa etiqueta sería #spanish que sirve mucho para que las personas que buscan esa etiqueta encuentren nuestra publicación y sepan que tu hablas y escribes su mismo idioma, más que todo esa etiqueta la usamos nosotros los Venezolanos.
---
Esto ha sido un pequeño y breve resumen de lo que aprendí en Hive esta semana increíble, maravillosa y genial, yo @josueprime les quisiera dar un gran abrazo, a todos mis amigos @gaboamc2393 @adalger @wesphilbin y a mis dos amigas @brittandjosie y @thekittygirl. Les deseo un feliz día todos y Saludos.
---
Todas las imágenes, información y fotografías que subo, a no ser que especifique lo contrario, están hechas y son de mi propiedad. @josueprime contenido original.
Gracias por leer mi post y me dicen que les ha parecido esta publicación, en los comentarios. Hasta Pronto, hermosa comunidad de Hive.
---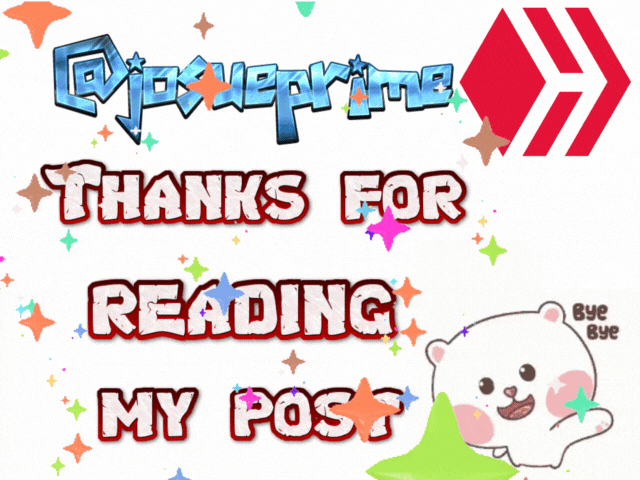 ---
---