Photo of my beautiful cat - Shadow Hunters Contest Round 172
Today I publish my first post in this Beautiful and Amazing community, and I take the opportunity to join the Shadow Hunters Contest Round 172 Created by @melinda010100. Thanks for making these contests.
---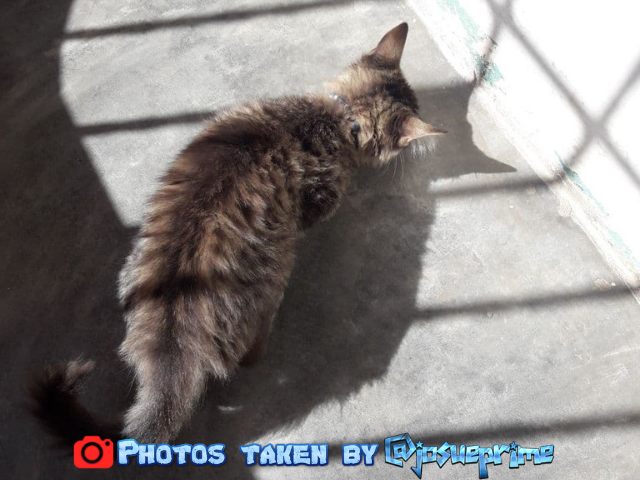 Photo for my participation in the contest.
Before making this post I didn't know what photos to publish to participate in this amazing contest, so I was looking and looking for what to choose, so I went to the porch at home, and it turns out that today in the afternoon when the sun was already hitting with great intensity my cute kitty went out on the porch to sunbathe and I realized that the shadow of her ears made her look like a bobcat and then I took the opportunity to take some pictures, and so take advantage before she went out and came back into the house.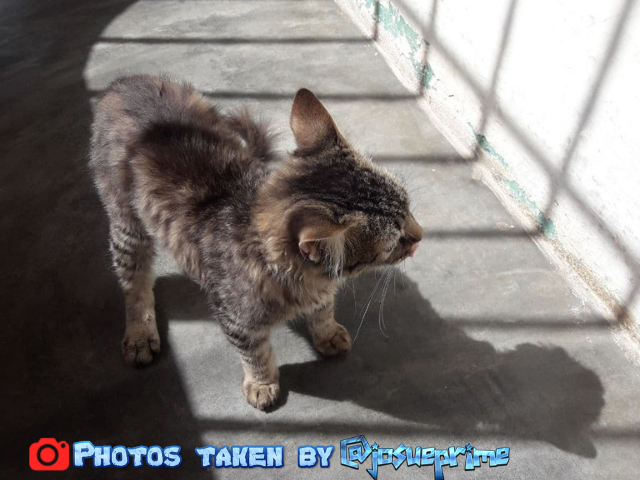 In this second photo you can see that his shadow instead of having two ears there is only one, and if we remove the part where the cat appears we would not be able to distinguish what that shadow is. Magnificent, isn't it?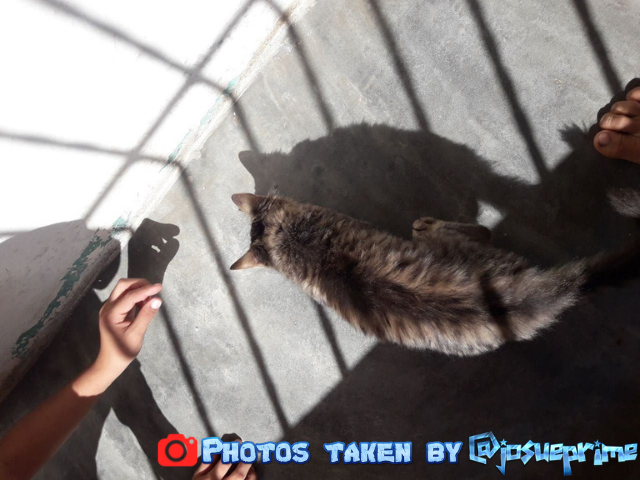 And the most incredible and peculiar thing was that my brother was calling the cat and when he bent down so that the cat could see his hands, I only took a picture and I was going to delete it because it was useless, but I kept looking at it in detail and I could see that in the shadow that appeared between the cat and the ground it seems that the shadow was similar to that of a macaca mulatta monkey wanting to take something from the cat's shadow. This photo was just a moment because when we tried to take another one we didn't succeed. That's why I say it was a peculiar and unique photo.
¡¡¡Thank you very much for reading my post and these photos are of my beautiful cat and one in which appears the shadow of a monkey. Bye bye, see you soon!!!

These are the Rules to comply with to participate in the Contest below.
-Post the link to your entry in the comments section of this post! https://peakd.com/hive-179017/@melinda010100/shadow-hunters-contest-round-172
-Pictures must be your own.
-One entry per person. Be fair to everyone and don't enter from more than one account.
-The title of your post must make it clear that it is a ~Shadow Contest Entry.
-Post in the
the Shadowhunters Community
hive-179017
-If you create a post with multiple shadow photos, you must indicate which one is your entry, otherwise I will assume it is the first photo.
Please use 👉 #Shadows as one of your first 5 tags.
IMPORTANT Remember to keep the main focus of your photo on the shadow! After all, this is a shadow contest.
Feel free to use editing and effects to create a special look if you wish. Photos taken with your phone are great - this is not a photo contest!
And don't forget that the photo must be taken by you, never take it from the internet.

All images and photographs I upload, unless I specify otherwise, are made and owned by me. @josueprime highly original content.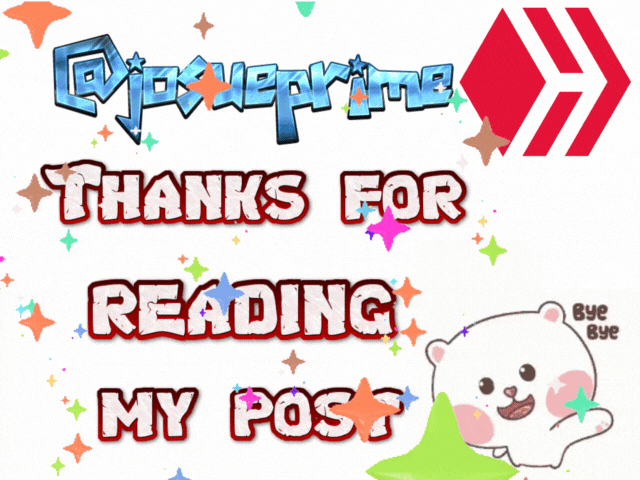 ---
---