The Zealy campaign: Be involved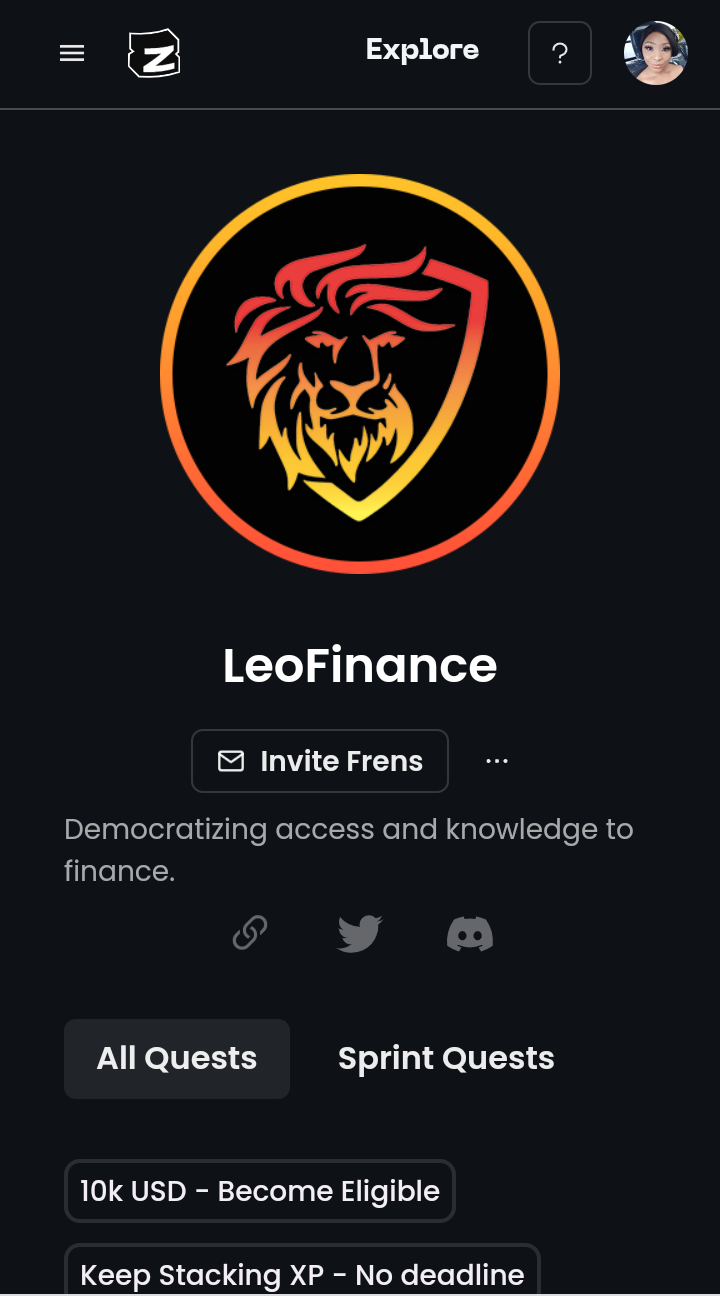 So if you are active on Leofinance, you will agree with me that the zealy campaign is fast becoming a household name here on the blockchain.
However in as much as it what is on every thread, there are still some people who are yet to catch the zealy flu as i would so much love to call it.
A good number of persons have been making posts about it hoping to win the grand prize that is attached to it.
If you don't know yet, there is a whooping 10k USD and 200k delegation prize attached to it.
I first saw the notice on @nonsowrites page. I hopped into it and been on and off it. I haven't even completed the quest to even become eligible for the grand prize.
I just started now reason being that my offline activity has taken a better side of my time for a week now.
---
Please don't be like me. Seize the opportunity now and become involved
---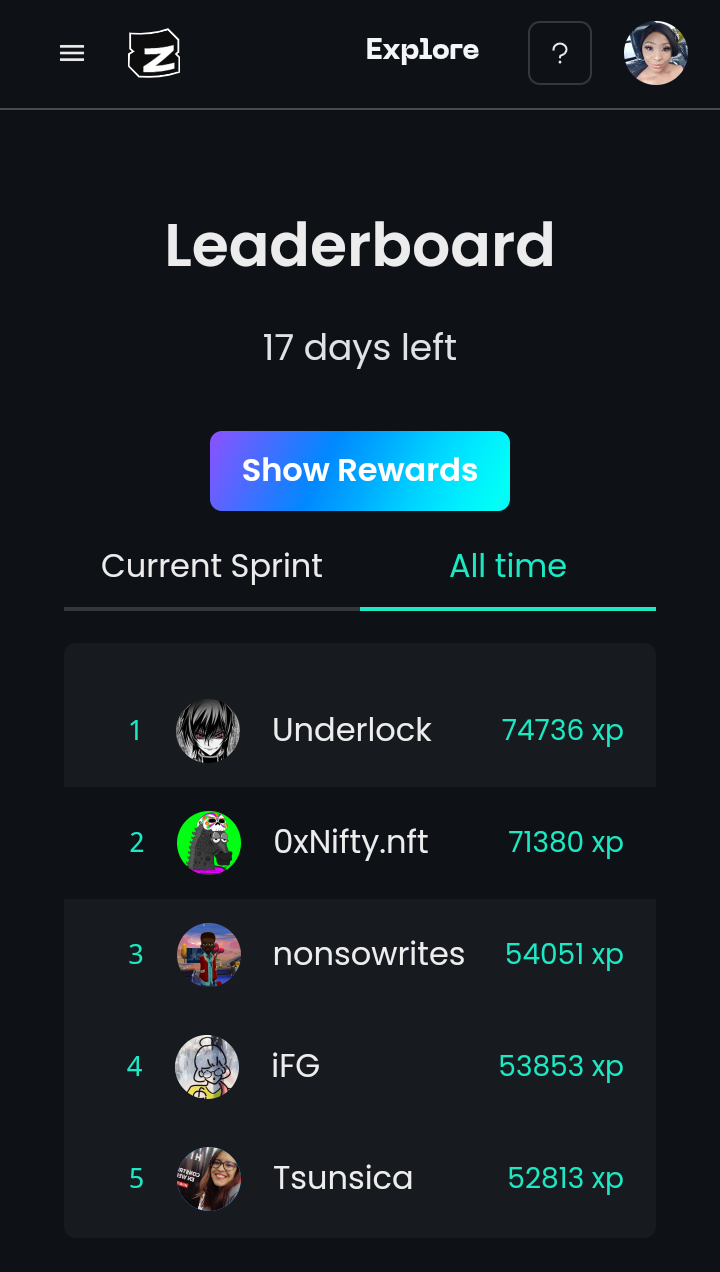 I really wish I was serious about zealy before now because just maybe I would have been on top. I see that my friend @nonsowrites is already on top of the leather board. Now this is the point where I say kudos mate and hoping for the best for him.
Apart from the grand prize, I think zealy is fun. There are so many quests available for you to chase and claim rewards too.
So even if you are not on the leather board, you can also claim some rewards. Cool right?. Yea, super cool. I have already started claiming mine too by the way.
The beautiful thing about this zealy campaign is that it let's you have fun. All you need to do is just thread. Before now, I use to be a Twitter lover. Glad threads came up and that's where I rather be. Lol.
The interface is great too. It is very easy to navigate and looks just like twitter too. So there is nothing that will make you want to feel twitter nauseous.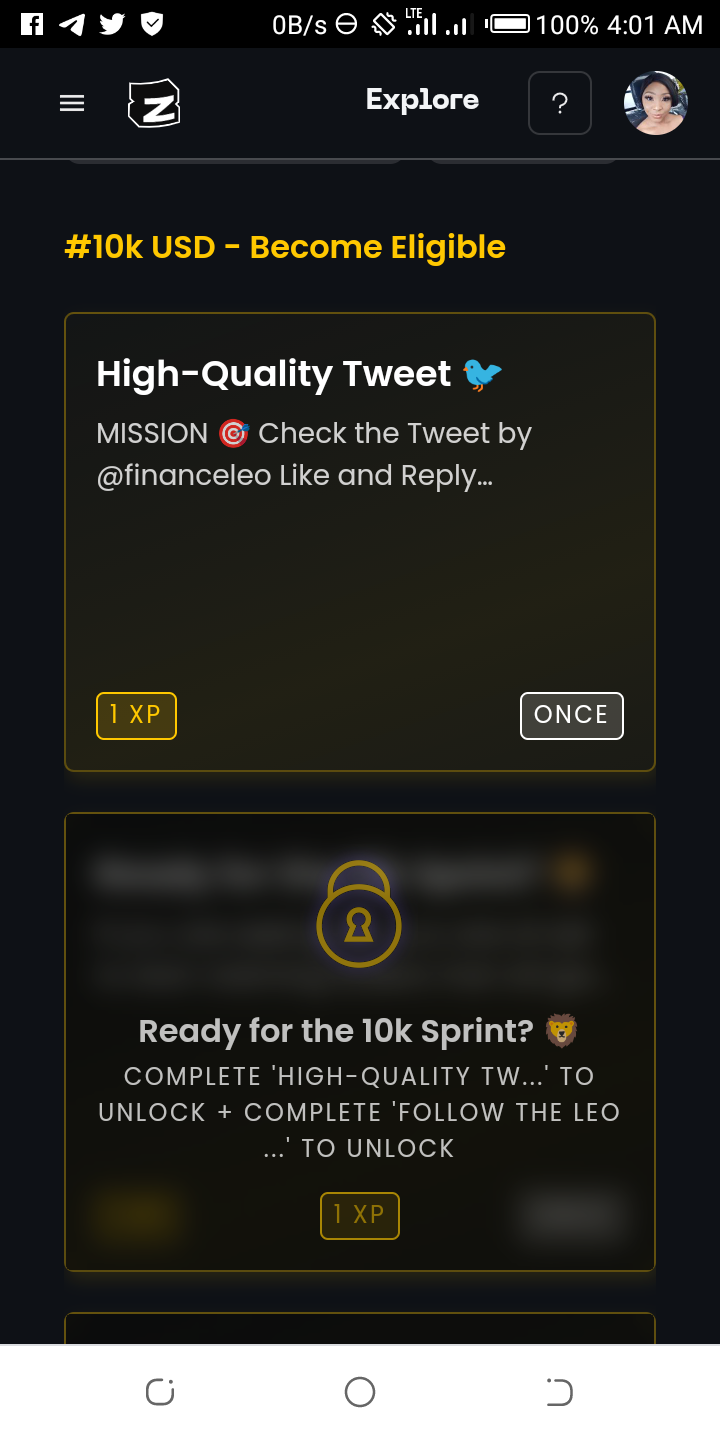 Meanwhile, the zealy campaign ends in 17 days. You better be late than never. Here is what you should do to get started.
Here is my invitation link:
https://zealy.io/c/leofinance-4960/invite/Iie-TFRaEQ0K_HLZnHJQB
Sign up and ensure you complete all quests that are given to you. When you complete the task, you submit and head on to the next task.
The leather board shows you the level that you are currently in and of course gives you heads up of the progresses of others. It literally rubs it in your face...yea.
Don't worry, every milestone you achieve, you get a reward. And the tasks are quite easy. For instance, following Leofinance on twitter, subscribing to newsletter, following on YouTube and so on.
I think the team just wanted to play around because how the hell do we do these simple tasks for this huge prize? With the worth of the prize, I was expecting some quite crazy tasks. This is where I just doff my cap for the team. They are simply amazing.
This campaign requires you to be active because once you snooze, you loose. There are a thousand and one persons struggling for the grand prize
oh you think you are the only one that likes good thing right? Don't dull please.
Start now and have fun while at it.
All the images are gotten from zealy.io
---
---