Wild Rift🔥Niesamowita Fiora!⭐Legenda!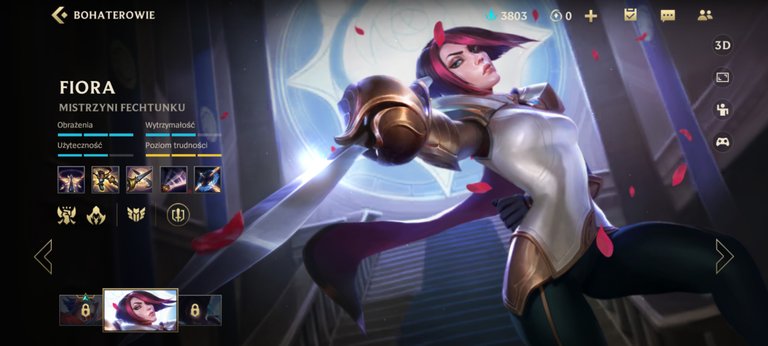 To byla moja najlepsza walka na ponad tysiac rozgrywek. Niesamowita Fiora! Dwa razy wyszła cało z resztkami hp. Jej ataki są zabójczo szybki. Wiadomo przeciwnik nie był najwyższej klasy, ale też nie najgorszy.
14|0|5 taki końcowy wynik. Fiora wyszła bez szwamku.
Fakt jest że grałem lekko wstawiony😀 Aż się grzałem do boju hahaha. Liga platyna i pniemy się wyżej.
---
This was my best fight in over a thousand games. Amazing Fiora! She came out alive twice with leftover hp. Her attacks are deadly fast. Of course the opponent wasn't top class, but not bad either. 14|0|5 is the final score. Fiora came out unscathed. The fact is that I was playing a little drunk😀 I was warming up for the battle hahaha. League platinum and we go higher.
---
Link instagram
https://www.instagram.com/jozef230/
Zobacz "Edytor zdjęć Adobe Light
https://play.google.com/store/apps/details?id=com.adobe.lrmobile
---
---