[Eng-Esp] CUARTETAS A MIS HIJOS/@jpulido0306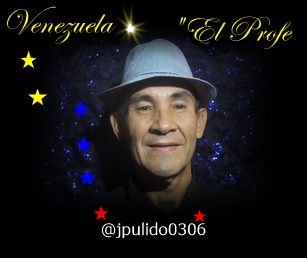 QUARTETS TO MY CHILDREN

Two souls that woke up
love and tenderness
two beings with their pure soul
because their love they sowed.
In arms they sheltered
of a wonderful mother
being like the goddess
of those two loved ones.
In that December month
month of the same child Jesus
came to the warmth of its light
in my wandering arms.
Also came in April
the second cherub
came with spring
in the arms of Eden.
There began our home
the life of those two souls
between the hustle and bustle
love being that pair.
Our children are life
sacrifice is duty
to be able to understand
what hurts his departure.
love comes first
what should we preach
to be able to extol
that huge! I love you!
let's love our children
from the beginning to the end
never let escape
the desire to be with you.

CUARTETAS A MIS HIJOS

Dos almas que despertaron
el amor y la ternura
dos seres con su alma pura
porque su amor sembraron.
En brazos se cobijaron
de una madre prodigiosa
siendo como la Diosa
de esos dos seres amados.
En ese mes decembrino
mes del mismo niño Jesús
llegó al calor de su luz
en mis brazos peregrinos.
En abril llegó también
el segundo querubín
llegó con la primavera
en los brazos del Edén.
Allí comenzó nuestro hogar
la vida de esas dos almas
entre el bullicio y la calma
siendo el amor ese par.
Nuestro hijos son la vida
el sacrificio es el deber
para poder comprender
lo que duele su partida.
El amor es lo primero
que debemos predicar
para poder ensalzar
ese inmenso!te quiero!
Amemos a nuestros hijos
del principio hasta el final
nunca dejen escapar
el afán que estén contigo.
MUCHAS GRACIAS POR SU VISITA...
---
---