[ENG-ESP] HELICÓPTEROS Y ACORDEONES/José Pulido/@jpulido0306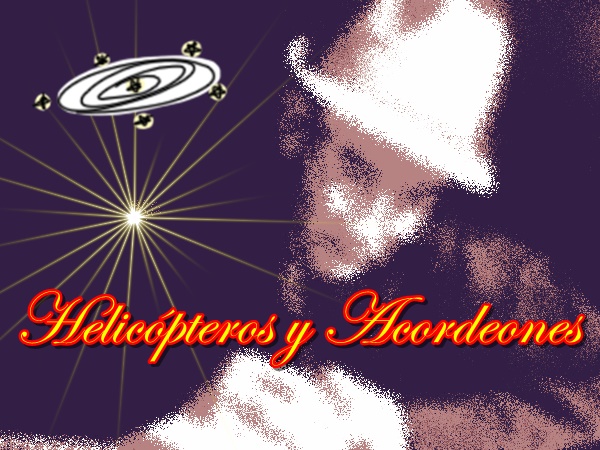 ENGLISH

HELICOPTERS AND ACCORDIONS
From, Jose Pulido


Bittersweet waste accumulates
vacuum of a container
And already a stinky smell
Begins to baste the environment.
Helicopters galore
With its twist and its buzz
They come posing to their nest
to fulfill your mission
defecating that heap
Its deposit the larva
so that the accordion
multiply by thousands
And become more later
in small invaders
turned into flyers
refurbished helicopters
And look elsewhere
waste everywhere
And manage to break down
With its maggot larva
For the fly to come back
His cycle through the trenches.

ESPAÑOL

HELICÓPTEROS Y ACORDEONES
De, José Pulido


Se acumula el agridulce desperdicio
Al vacío de un recipiente
Y ya un olor mal oliente
Comienza a hilvanar el ambiente.
Helicópteros a montón
Con su giro y su zumbido
Vienen posando a su nido
A cumplir con su misión
Defecando aquel montón
Su depósito la larva
Para que el acordeón
Se multipliquen por miles
Y convertirse más luego
En pequeños invasores
Convertidos en voladores
Helicópteros renovados
Y buscar en otro lado
Desperdicios por doquier
Y lograr descomponer
Con su larva gusanera
Para que la mosca vuelva
Su ciclo por las trincheras.

MUCHAS GRACIAS...
---
---