[ENG-SPN] A vision of Goya in the Passage of Light / Una visión de Goya en el Pasaje de la Luz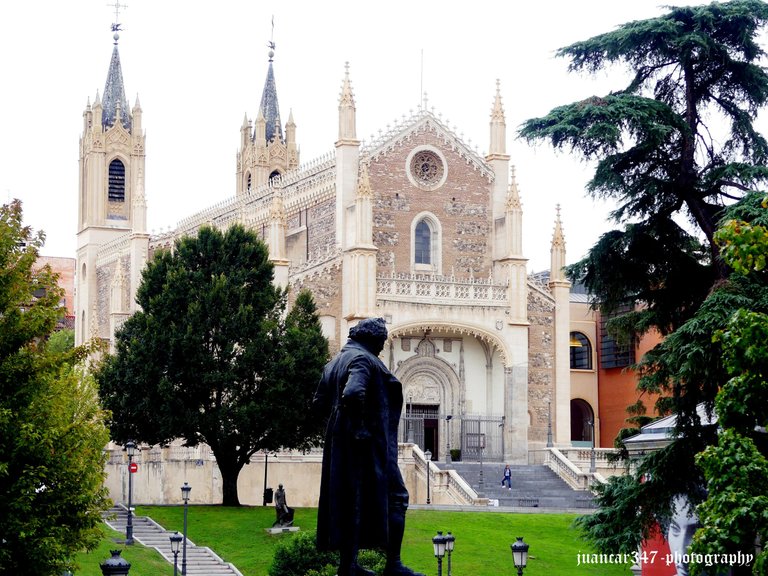 Little could Francisco de Goya imagine - he who not only made famous that great phrase of analytics of all times, which says that the dream of truth produces monsters, but also was one of those unfortunate characters in our history, who literally lost his head after his death and although his body rests in Spain, his head, as they say happened with Albert Einstein's brain, surely adorns, preserved in formalin, the office of some French doctor, Jekyll and Hyde type - that the same place that occupies one of his most important statues, the one that looks towards the Prado Museum, turning its back on the Ritz Hotel, was going to become one of those neuralgic points of the just recently released Pasaje de la Luz, with the that UNESCO has awarded this unique area of Madrid.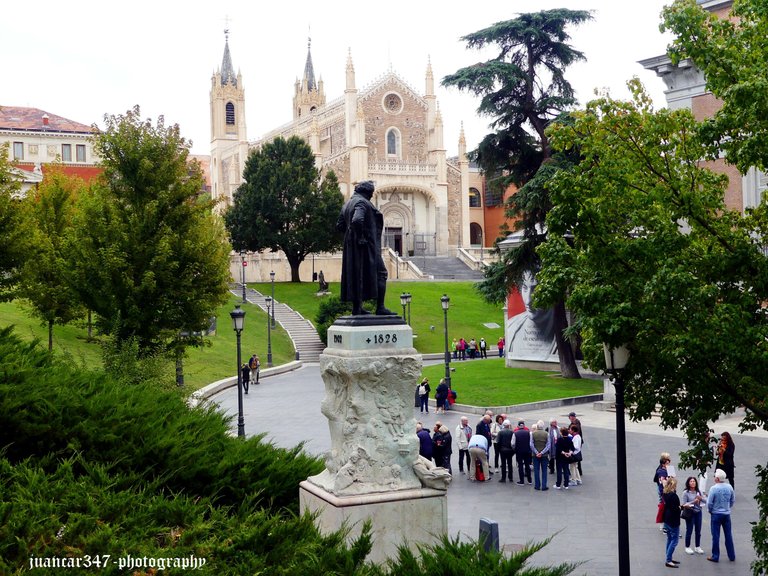 An area whose Prado Museum receives hundreds of visitors daily, whose waiting causes long and melancholy queues, under the stern gaze of that chronicler of brushes and, to a certain extent, of human horror as well, in the shadow of one of the buildings most impressive and at the same time elegant Gothic churches in Madrid: the superb church of San Jerónimo el Real, more popularly loved by the people of Madrid, under the familiar name of Los Jerónimos.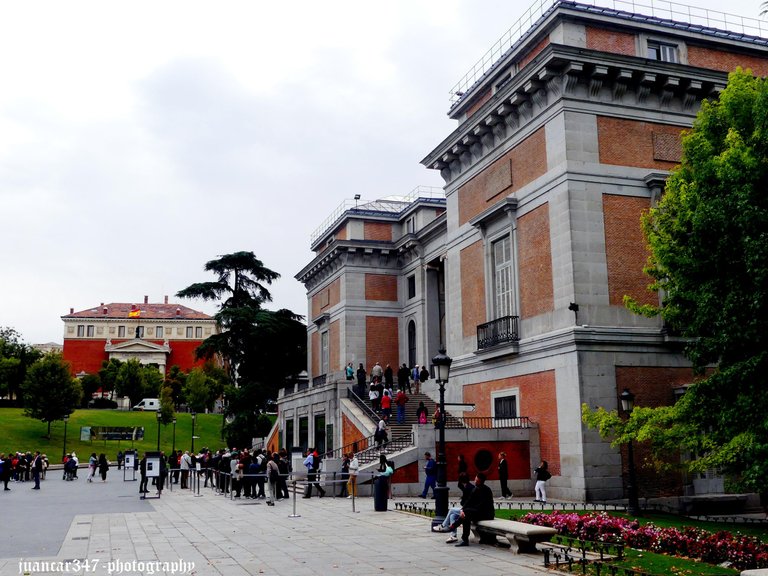 Poco podía imaginarse Francisco de Goya -aquel que no sólo hizo célebre esa grandiosa frase de la analítica de todos los tiempos, que dice que el sueño de la verdad produce monstruos, sino que, además, fue uno de esos desafortunados personajes de nuestra historia, que perdió la cabeza, literalmente, después de muerto y aunque su cuerpo repose en España, su cabeza, como dicen que ocurrió con el cerebro de Albert Einstein, seguramente adorne, conservada en formol, el despacho de algún galeno francés, tipo Jekyll y Hyde- que ese mismo lugar que ocupa una de sus estatuas más importantes, la que mira hacia el Museo del Prado, dándole la espalda al Hotel Ritz, iba a convertirse en uno de esos puntos neurálgicos del apenas recién estrenado Pasaje de la Luz, con el que la UNESCO ha premiado a esta zona tan singular de Madrid.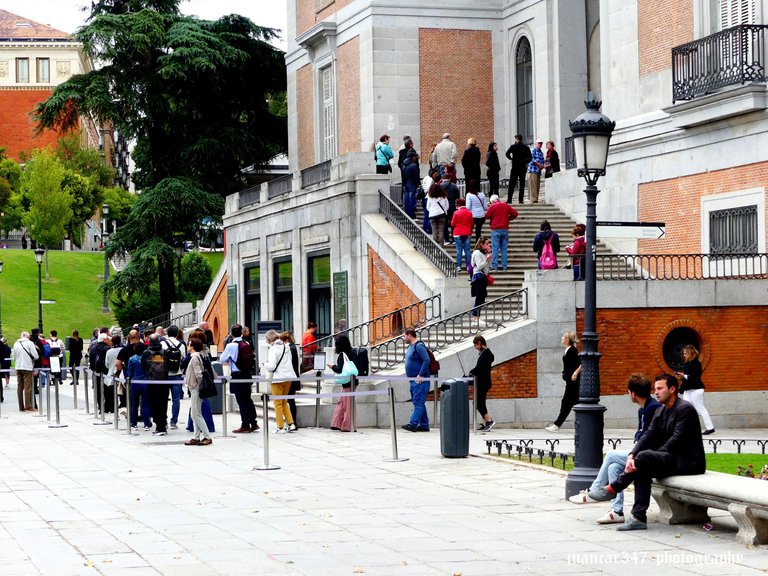 Una zona, cuyo Museo del Prado, recibe diariamente cientos de visitantes, cuya espera ocasiona largas y melancólicas colas, bajo la severa mirada de ese cronista de los pinceles y hasta cierto punto, del horror humano también, a la sombra de uno de los edificios góticos más impactantes y a la vez, elegantes de Madrid: la soberbia iglesia de San Jerónimo el Real, más popularmente, querida por los madrileños, bajo el familiar nombre de Los Jerónimos.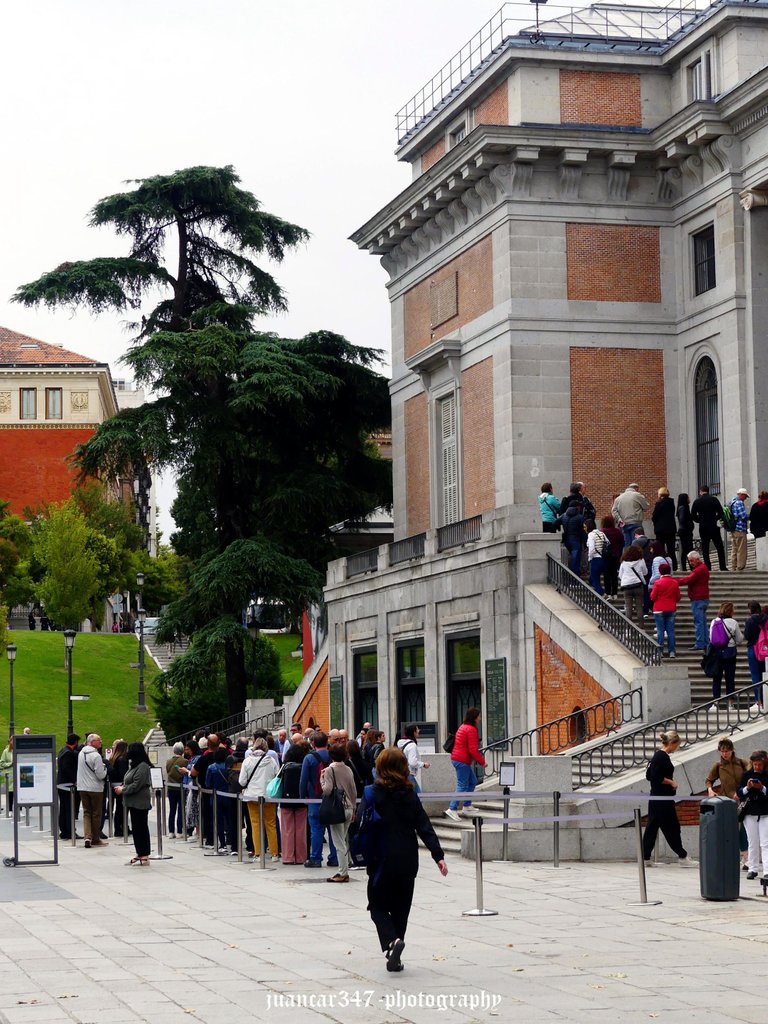 NOTICE: Both the text and the accompanying photographs are my exclusive intellectual property and therefore are subject to my Copyright.
AVISO: Tanto el texto, como las fotografías que lo acompañan, son de mi exclusiva propiedad intelectual y por lo tanto, están sujetos a mis Derechos de Autor.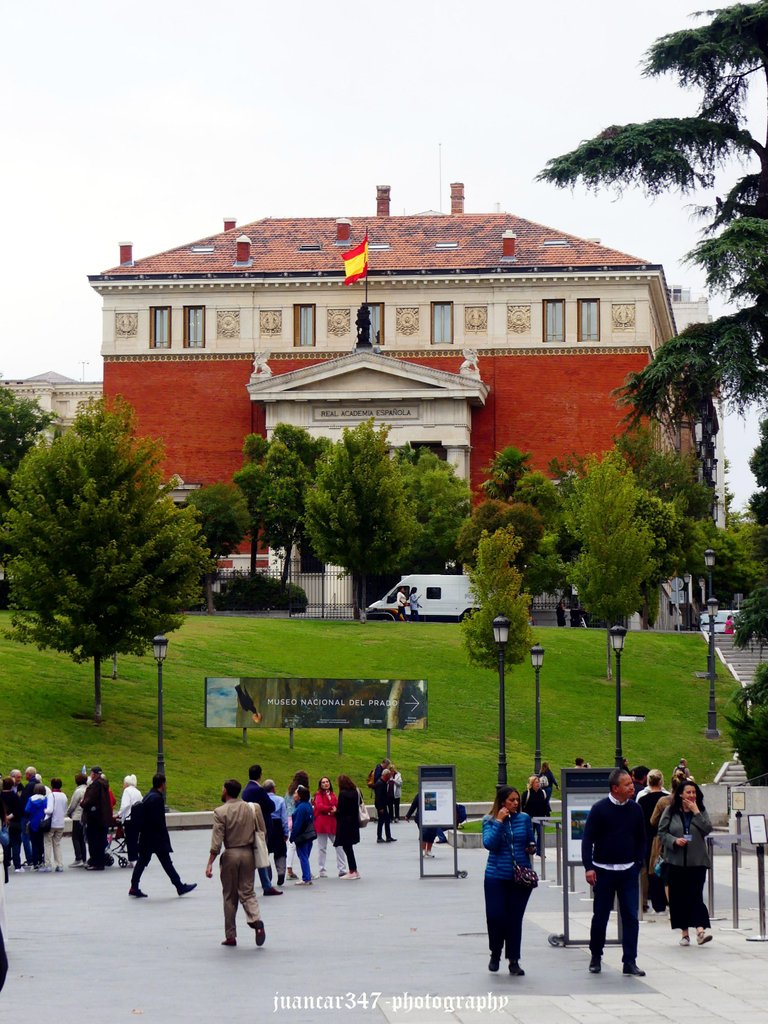 ---
---