[ENG-SPN] Another elegy to Federico García Lorca / Otra elegía a Federico García Lorca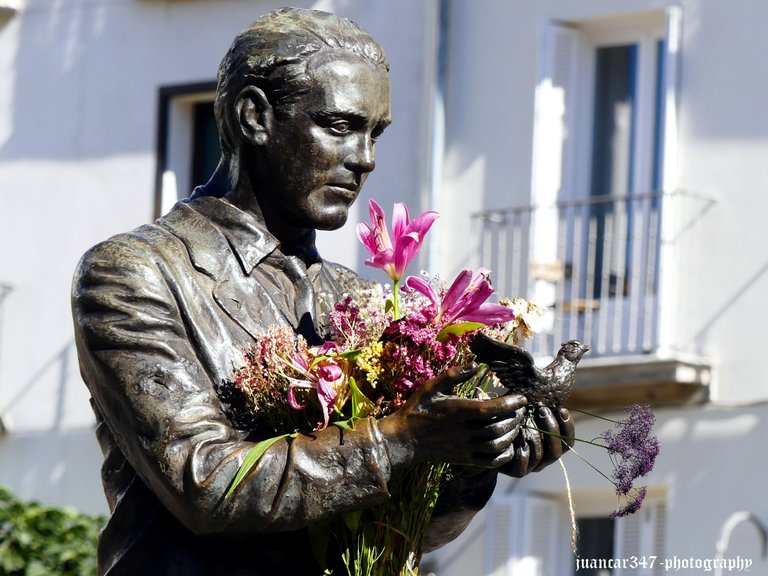 He died, when his star began to emerge in the poetic universe of a Spain that intended to return to the summits of Parnassus, as in that memorable Golden Age, which exalted true geniuses and figures -both in life and in the grave- of one of the noblest and, at the same time, cruelest arts of human beauty: Literature. They killed Federico, without trial, but with nocturnality and treachery, the usual wretches: the incapable with pretensions, those who don't understand, those who get carried away, those who can't see any other color than that of his suit, eminently Gray.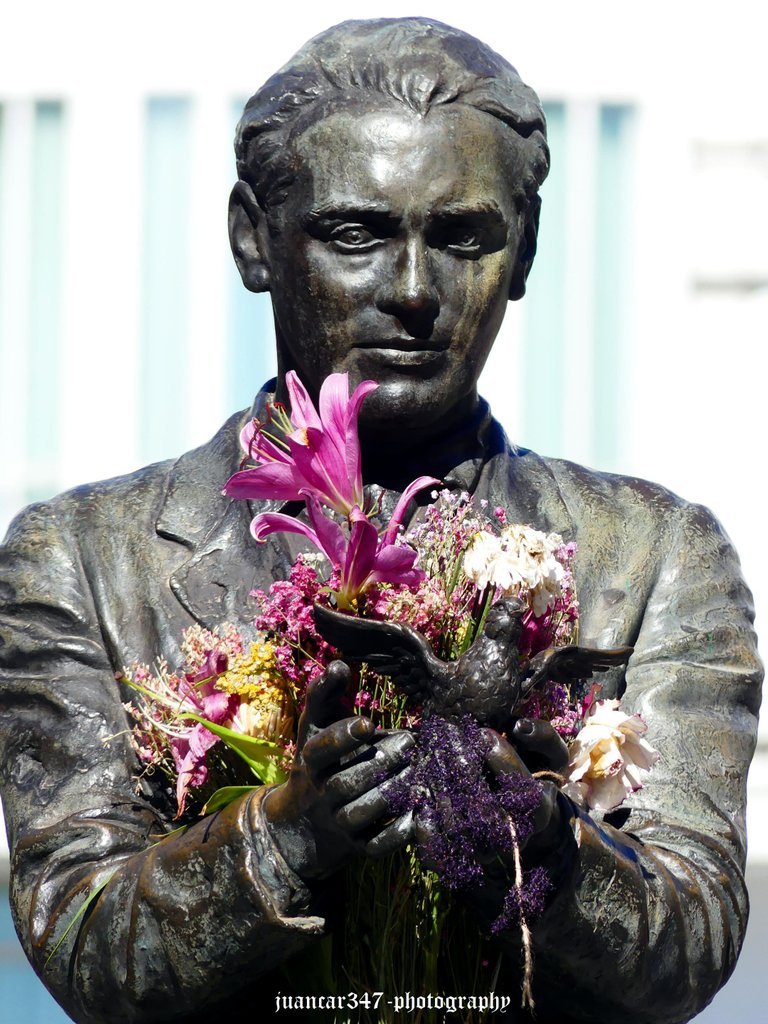 Federico is dead, in an unknown grave, yes, but his work survives him and perhaps, the most poetic of all -for them to say that Justice does not exist- the award-winning trophy that continues to martyr the conscience of the ignorant who ordered to pull the trigger, is that, in his hands, now made with bronze tanned in the forges of Truth, a bouquet of flowers is never lacking.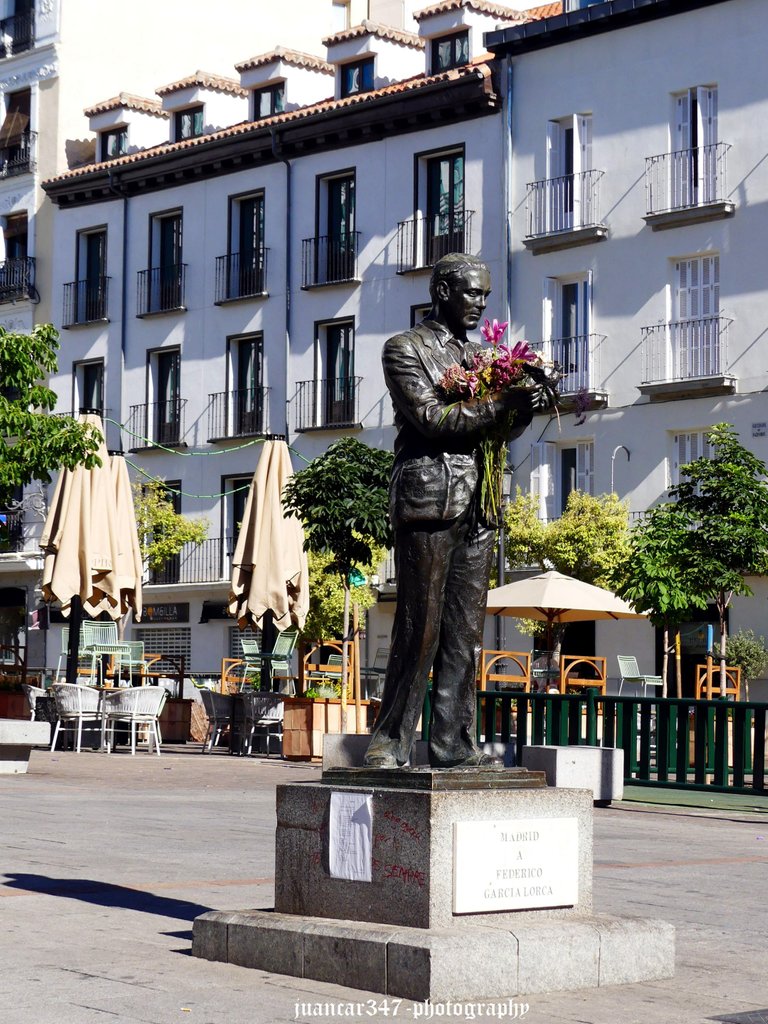 Murió, cuando su estrella comenzaba a despuntar en el universo poético de una España que pretendía volver a las cumbres del Parnaso, como en aquel memorable Siglo de Oro, que encumbró a verdaderos genios y figuras -tanto en la vida, como en la sepultura- de una de las Artes más nobles y a la vez, más crueles de la belleza humana: la Literatura. Mataron a Federico, sin juicio, pero sí con nocturnidad y alevosía, los miserables de siempre: los incapaces con pretensiones, los que no entienden, los que se dejan llevar, los que no atinan a ver otro color que el de su traje, eminentemente gris.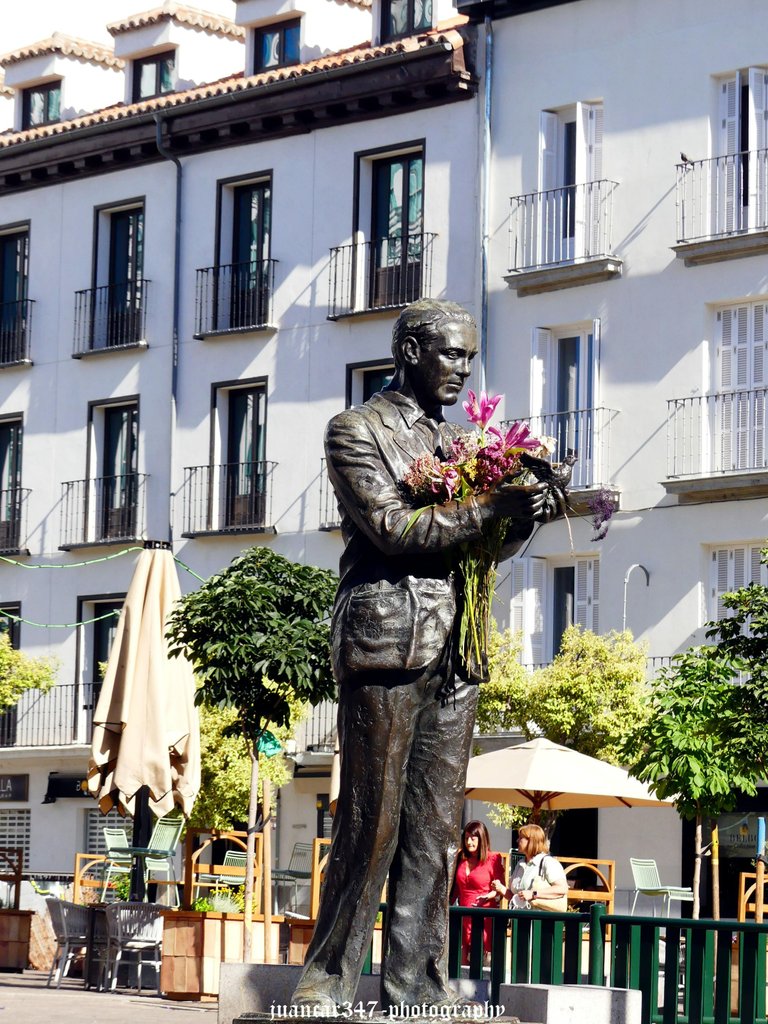 Muerto está Federico, en fosa desconocida, sí, pero su obra le sobrevive y quizás, lo más poético de todo -para que digan que la Justicia no existe- el laureado trofeo que continúa martirizando la conciencia del ignorante que mando apretar el gatillo, es que, en sus manos, hechas ahora con el bronce curtido en las fraguas de la Verdad, nunca falta un ramo de flores.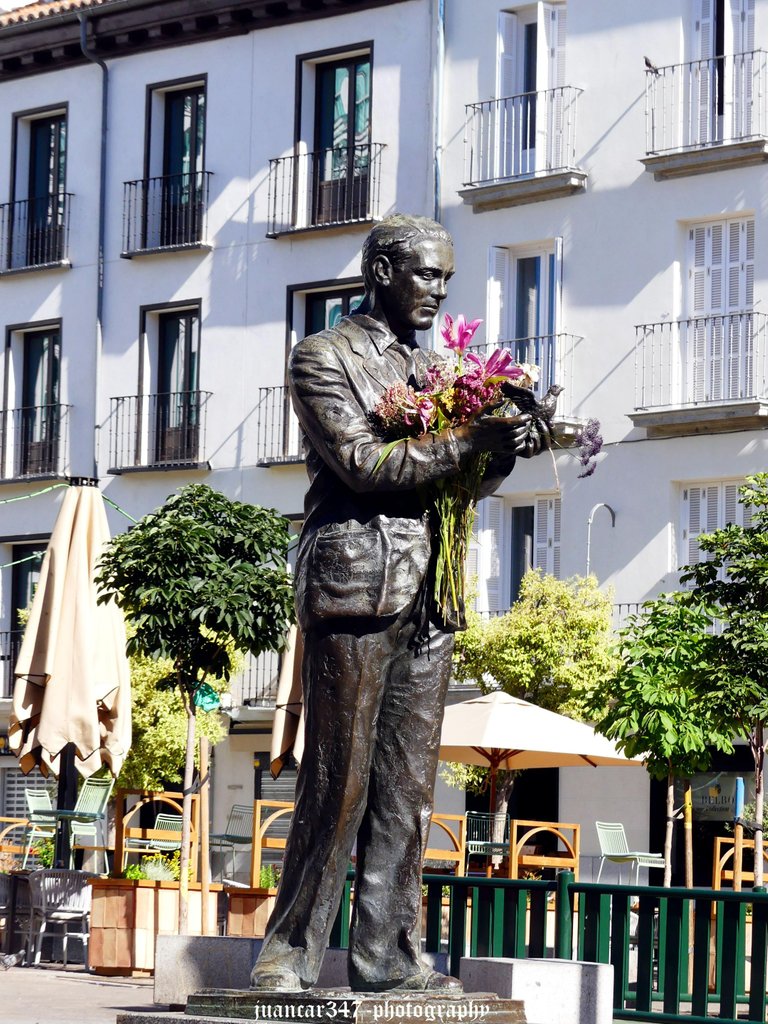 NOTICE: Both the text and the accompanying photographs are my exclusive intellectual property and therefore are subject to my Copyright.
AVISO: Tanto el texto, como las fotografías que lo acompañan, son de mi exclusiva propiedad intelectual y por lo tanto, están sujetos a mis Derechos de Autor.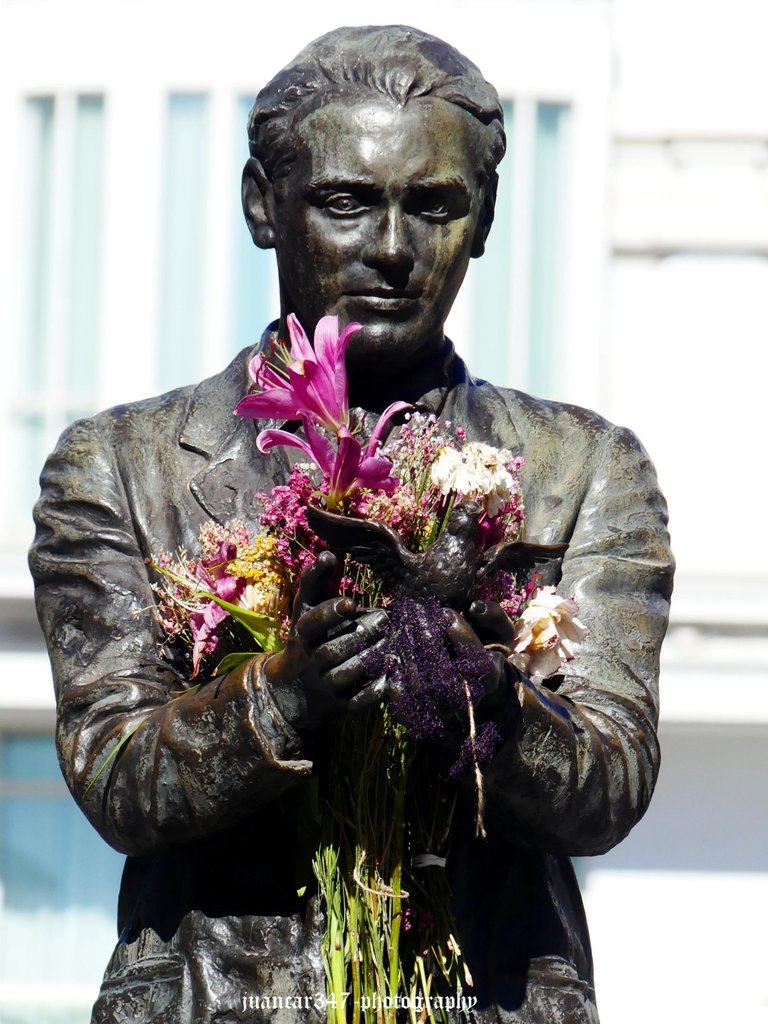 ---
---