[ENG-SPN] In the crypt / En la cripta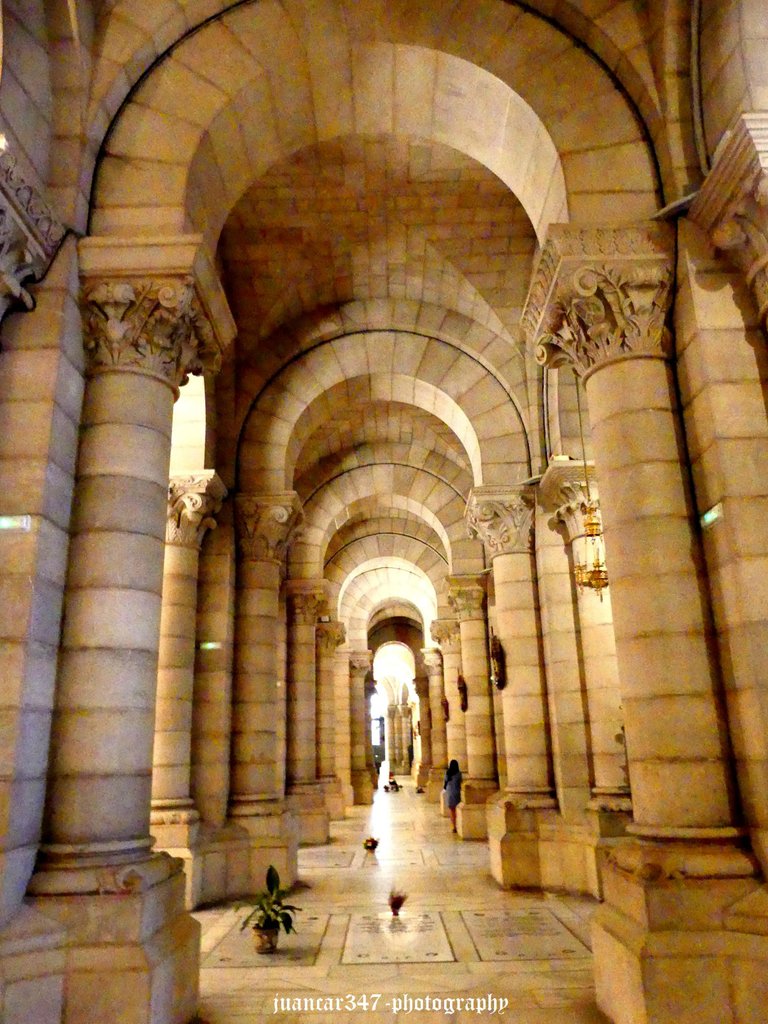 Far from feeling cowed, allowing my imagination to overflow, remembering the details of Eduardo Mendoza's detective novels or even, going further, letting myself be influenced by Lovecraft's cosmic horror literature, where these types of places played a fundamental role as gateways to worlds much more rugged than the hell imagined by Dante, I feel that somehow I find myself immersed in an extraordinary labyrinth of magical geometries, whose elements, in contrast to the perspective, form a set of wonderful scenarios, worthy to get carried away by the strange twists and turns of reverie.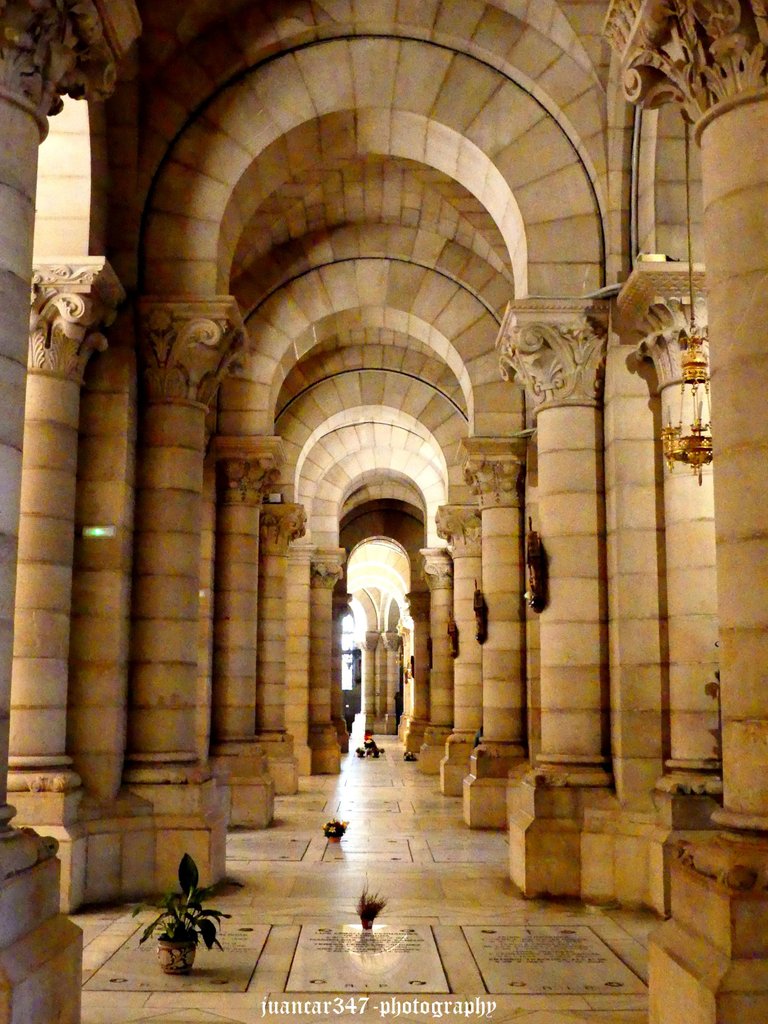 From that point of view, it is not difficult, as the eye gets used to wandering through those other worlds, which as the poet said, at the time, are also in this one, to begin to feel part of a monumental poem, in which forests of columns, volatile capitals, singular arches and infinite vaults, constitute the main rhyme, which takes on the character of a magical symphony, as our gaze abandons itself to perspective, allowing itself to be seduced by familiar forms, which deep down, they are nothing but those same archetypes, which in thought and in practice, nested in the soul of the medieval architect.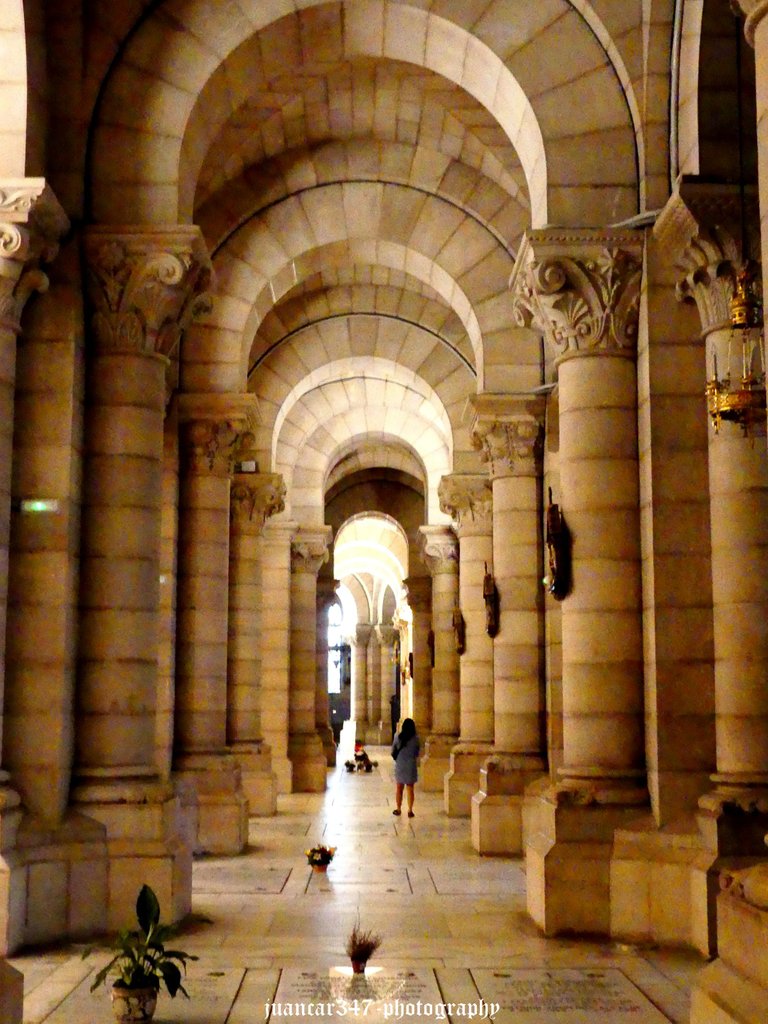 Lejos de sentirme acobardado, permitiendo que la imaginación se desborde, recordando los pormenores de las novelas detectivescas de Eduardo Mendoza o incluso, yendo más allá, dejándome influenciar por la literatura de horrores cósmicos de Lovecraft, donde este tipo de lugares jugaban un papel fundamental como puertas de acceso a mundos mucho más escabrosos que el infierno imaginado por Dante, siento, que de alguna manera, me encuentro inmerso en un extraordinario laberinto de mágicas geometrías, cuyos elementos, en contraste con la perspectiva, forman un conjunto de maravillosos escenarios, dignos para dejarse llevar por los extraños vericuetos de la ensoñación.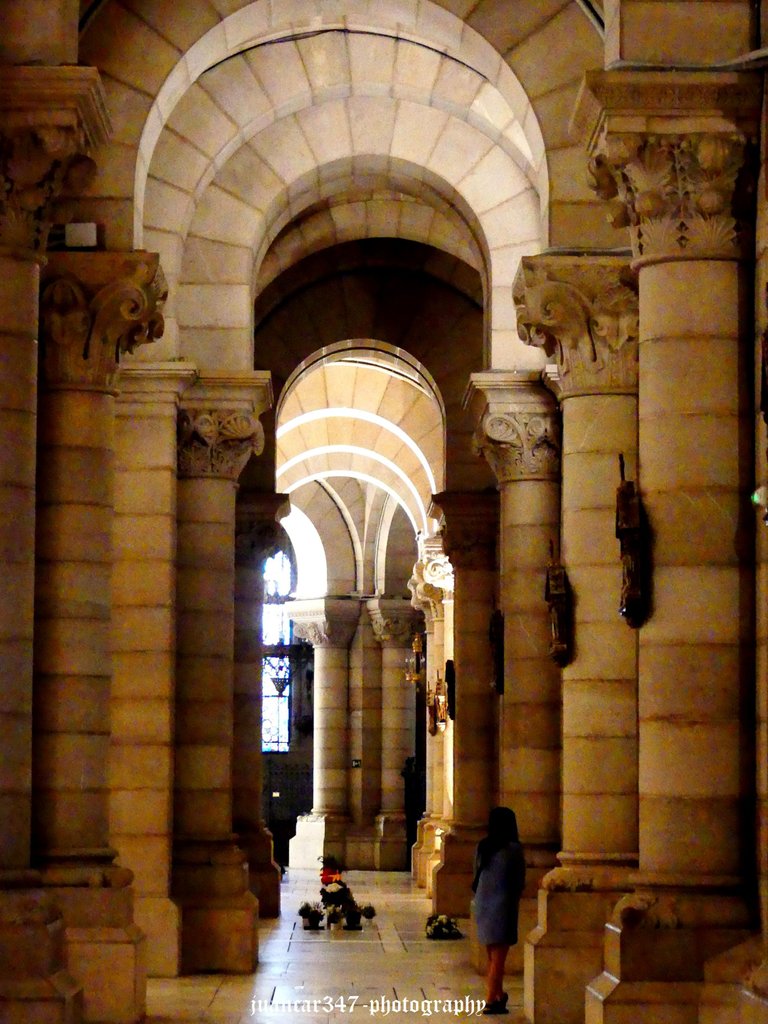 Desde ese punto de vista, no resulta difícil, a medida que la vista se va acostumbrando a deambular por esos otros mundos, que como bien dijera el poeta, en su momento, están también en este, empezar a sentirse parte de un poema monumental, en el que bosques de columnas, volátiles capiteles, singulares arcos e infinitas bóvedas, constituyen la rima principal, que va tomando el carácter de una mágica sinfonía, a medida que nuestra mirada se abandona a la perspectiva, dejándose seducir por unas formas familiares, que en el fondo, no son, sino esos mismos arquetipos, que en el pensamiento y en la práctica, anidaban en el alma del arquitecto medieval.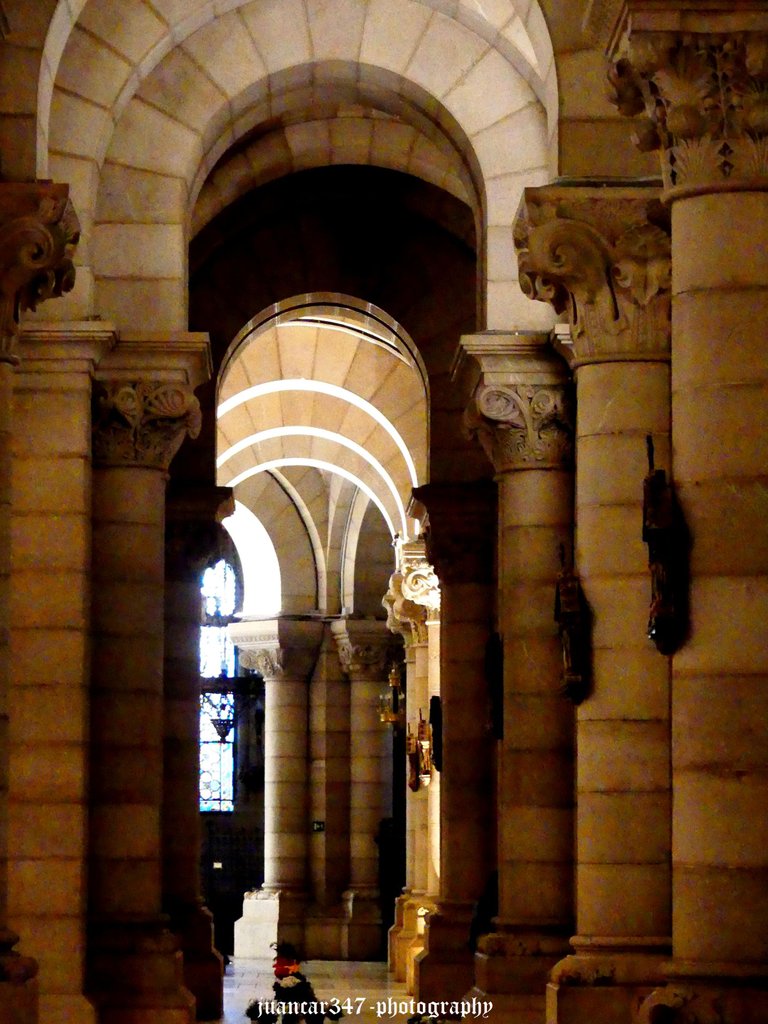 NOTICE: Both the text and the accompanying photographs are my exclusive intellectual property and therefore are subject to my Copyright.
AVISO: Tanto el texto, como las fotografías que lo acompañan, son de mi exclusiva propiedad intelectual y por lo tanto, están sujetos a mis Derechos de Autor.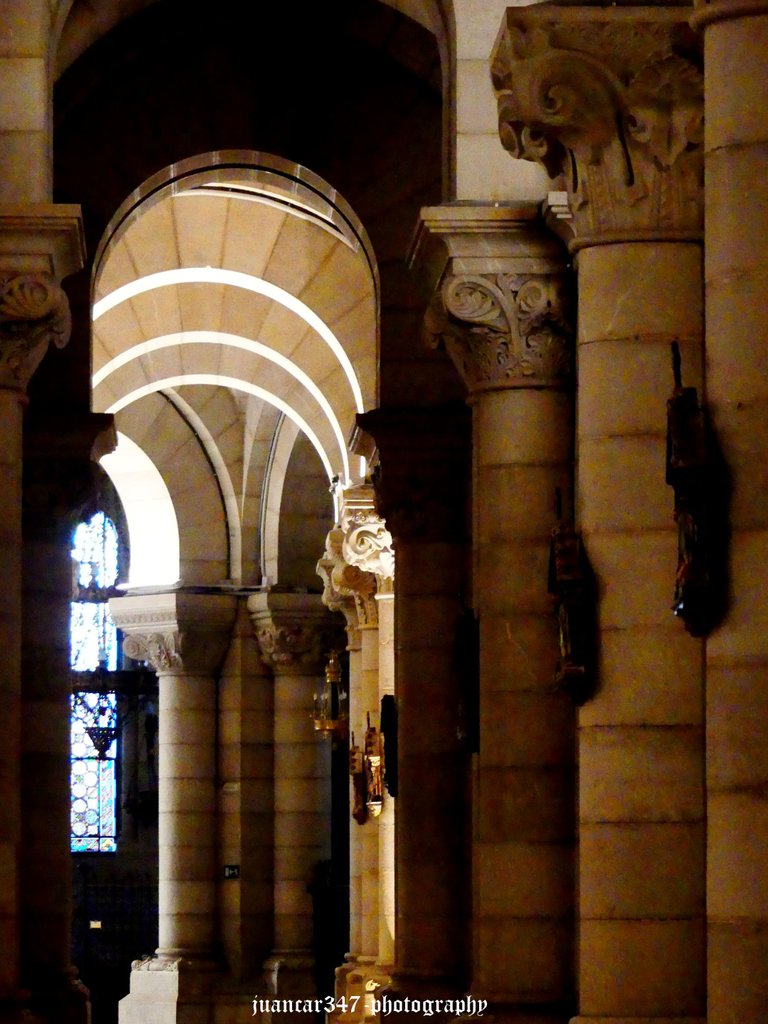 ---
---