[ENG-SPN] In the Pantheon of Illustrious Men / En el Panteón de Hombres Ilustres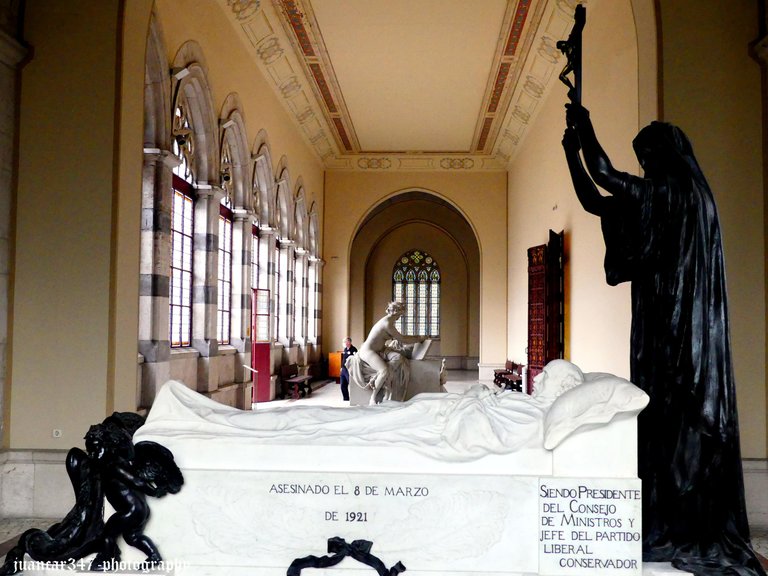 I was surprised that the watchman invited me, in an embarrassed but certainly very polite way, to leave this Pantheon of Illustrious Men, which I usually visit, on those occasions when I miss that friendly embrace of silence and that pompous beauty, that invites reflection and that always emanates from the monumental funerary sculptures that guard, for a forgetful posterity, the forced return to dust of some characters who could not complete their natural cycle, paying with the high price of their own lives, the defense of that reason for being of a person, which are, of course and in my opinion, the ideals.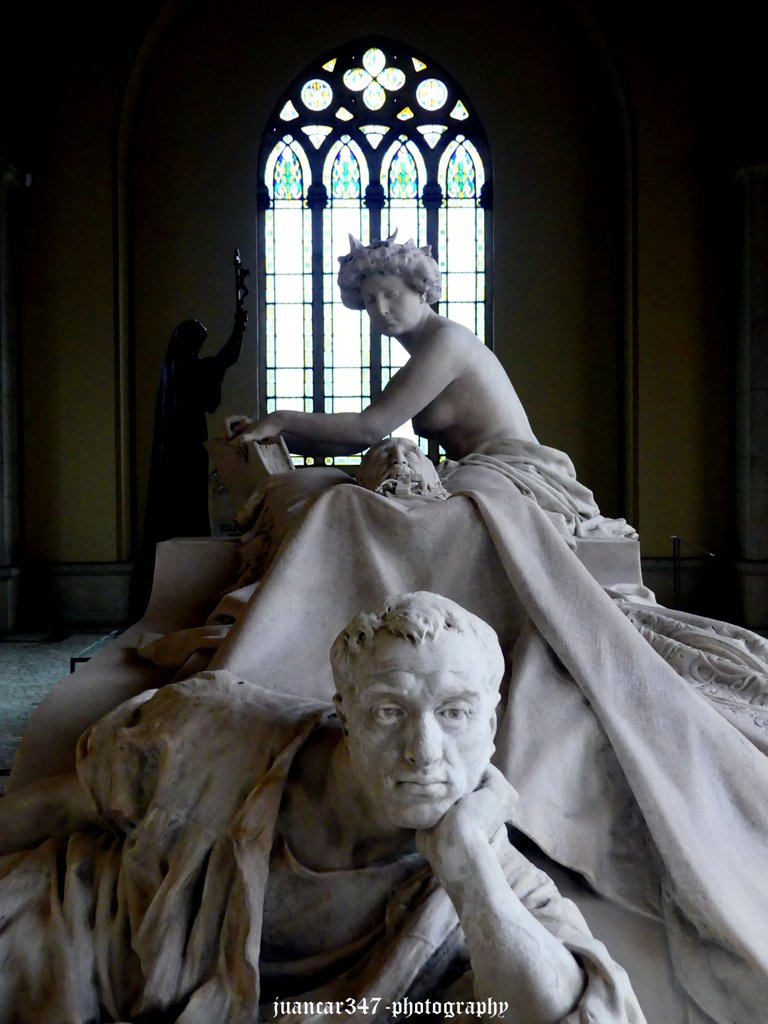 Enemies in the seats of Congress, but friends of fraternizing when the floor is closed and the democratic act rests on the representative protections of the Constitution, seeing conservatives and liberals resting together, sharing the only policy that makes us all equal, which is not another, that death, seems to me a sufficient reason for ethics and morality, which, unfortunately, that animal that always stumbles twice on the same stone, has never been able to understand.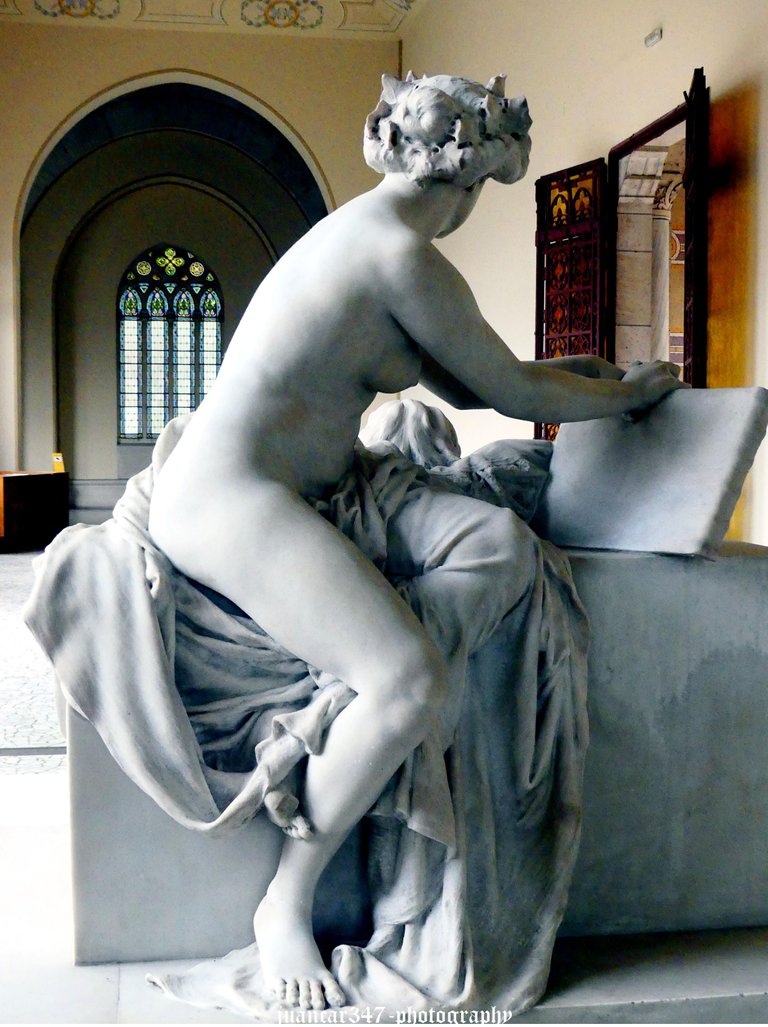 On the other hand, it did not surprise me to observe the evolution of a group of elegant women, running from here to there and breaking, with their parrot trill, the metaphysical silence of the corridors, drawing up expansion plans, adjusting centimeters and manipulating at will sacredness, as if their lives depended on it. Later I found out about the new intention of expanding the Pantheon with the mortal remains of Illustrious Women, who, I supposed, had to have a sad and similar ending. And it's not that I'm against that -sad- right of equality between one and the other, but rather that nauseous desire to always stick our finger in the sore spot of a political martyrdom, which far from closing wounds and facing the destiny of a people in the same direction, seems every day more determined to continue one, two, ten, a thousand wars that should never have started.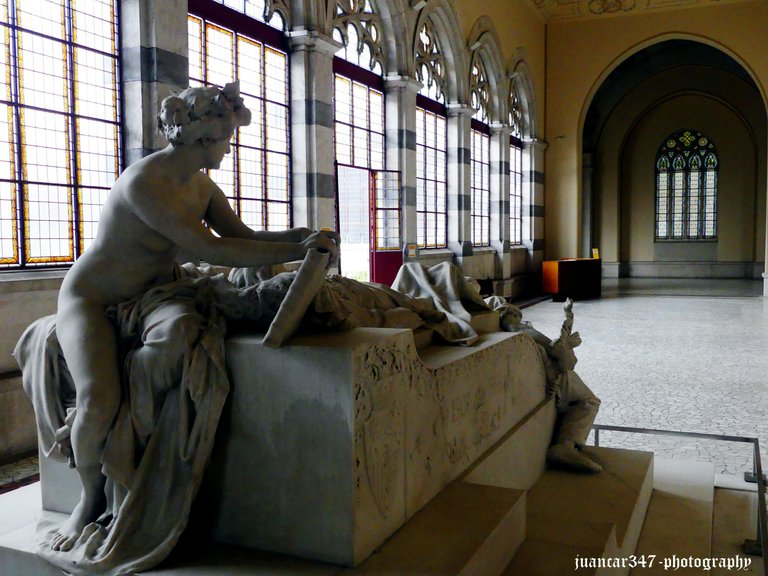 Me sorprendió que el vigilante me invitara, de una manera azorada pero, ciertamente, muy educada, a abandonar este Panteón de Hombres Ilustres, que suelo visitar, en aquellas ocasiones en las que echo en falta ese amistoso abrazo del silencio y esa ampulosa belleza, que invita a la reflexión y que emana siempre de las monumentales esculturas funerarias que custodian, para una olvidadiza posteridad, el obligado retorno al polvo de unos personajes que no pudieron completar su ciclo natural, pagando con el alto precio de su propia vida, la defensa de esa razón de ser de una persona, que son, desde luego y en mi opinión, los ideales.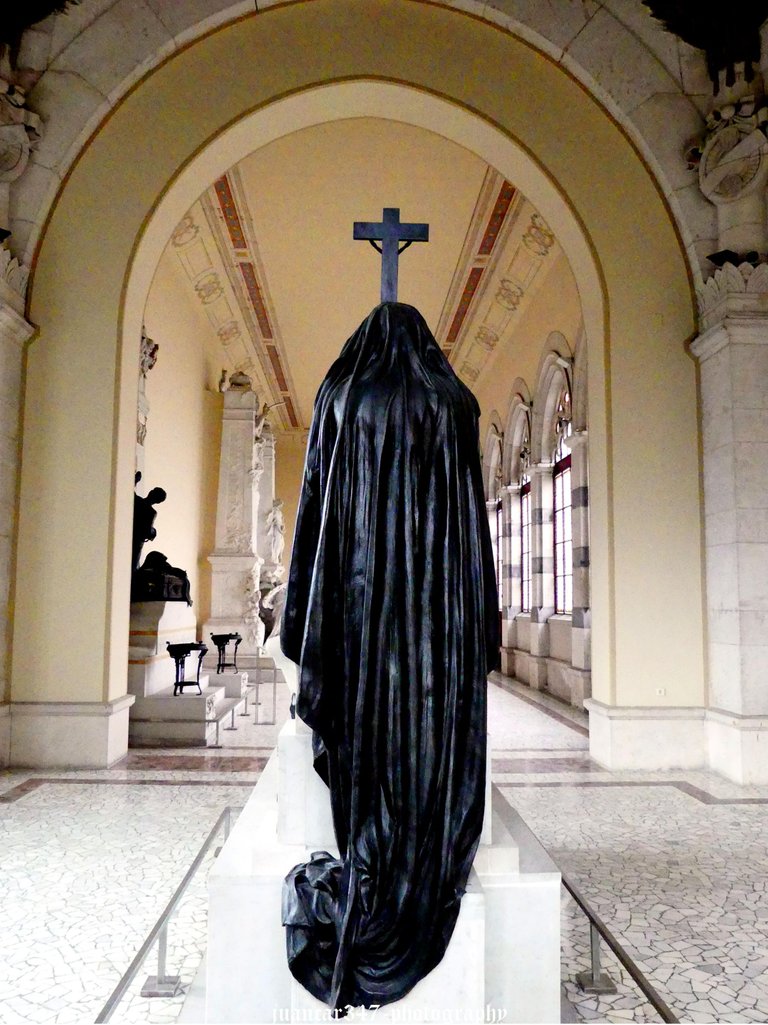 Enemigos en los escaños del Congreso, pero amigos de confraternizar cuando se cierra el hemiciclo y el acto democrático reposa en los representativos amparos de la Constitución, ver reposando juntos a conservadores y liberales, compartiendo la única política que nos iguala a todos, que no es otra, que la muerte, me parece una suficiente razón de ética y moralidad, que, por desgracia, ese animal que siempre tropieza dos veces en la misma piedra, nunca ha sido capaz de comprender.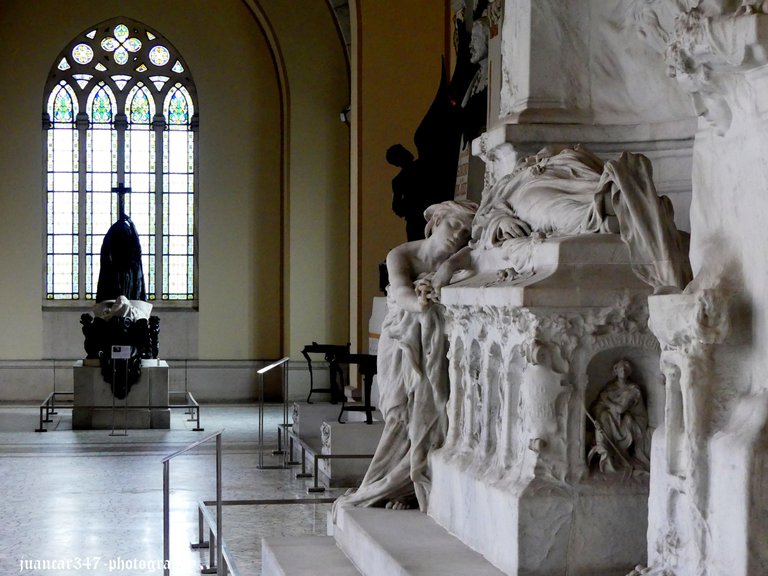 No me extrañó, por otra parte, observar las evoluciones de un grupo de elegantes, correteando de aquí para allá y rompiendo, con su trino de cotorra, el metafísico silencio de los corredores, trazando planes de ampliación, ajustando centímetros y manipulando a su antojo sacralidades, como si les fuera la vida en ello. Después supe, la nueva intención de ampliar el Panteón con los restos mortales de Mujeres Ilustres, que, supuse, hubieron de tener un triste y semejante final. Y no es que esté en contra de ese derecho -triste- de igualdad entre unos y otros, sino de ese afán nauseabundo de andar siempre metiendo el dedo en la llaga de un martirologio político, que lejos de cerrar heridas y encarar el destino de un pueblo en la misma dirección, parece cada día más empeñado en continuar una, dos, diez, mil guerras que nunca debieron comenzarse.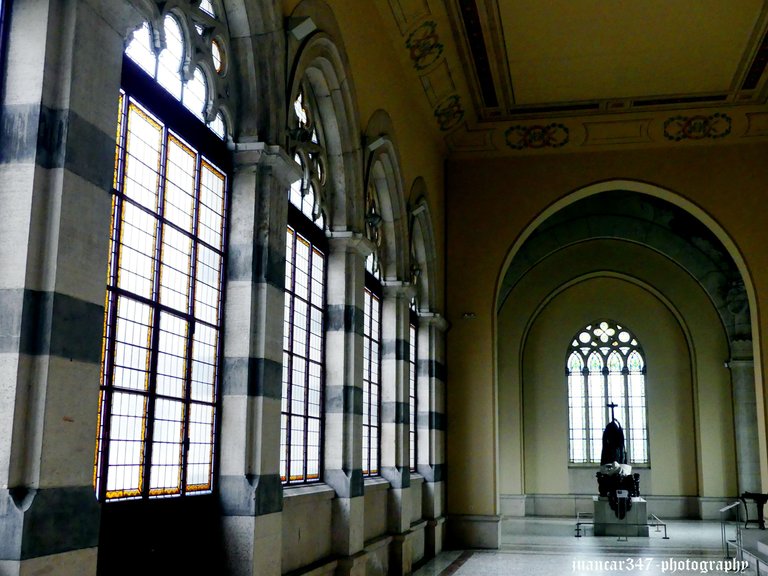 NOTICE: Both the text and the accompanying photographs are my exclusive intellectual property and therefore are subject to my Copyright.
AVISO: Tanto el texto, como las fotografías que lo acompañan, son de mi exclusiva propiedad intelectual y por lo tanto, están sujetos a mis Derechos de Autor.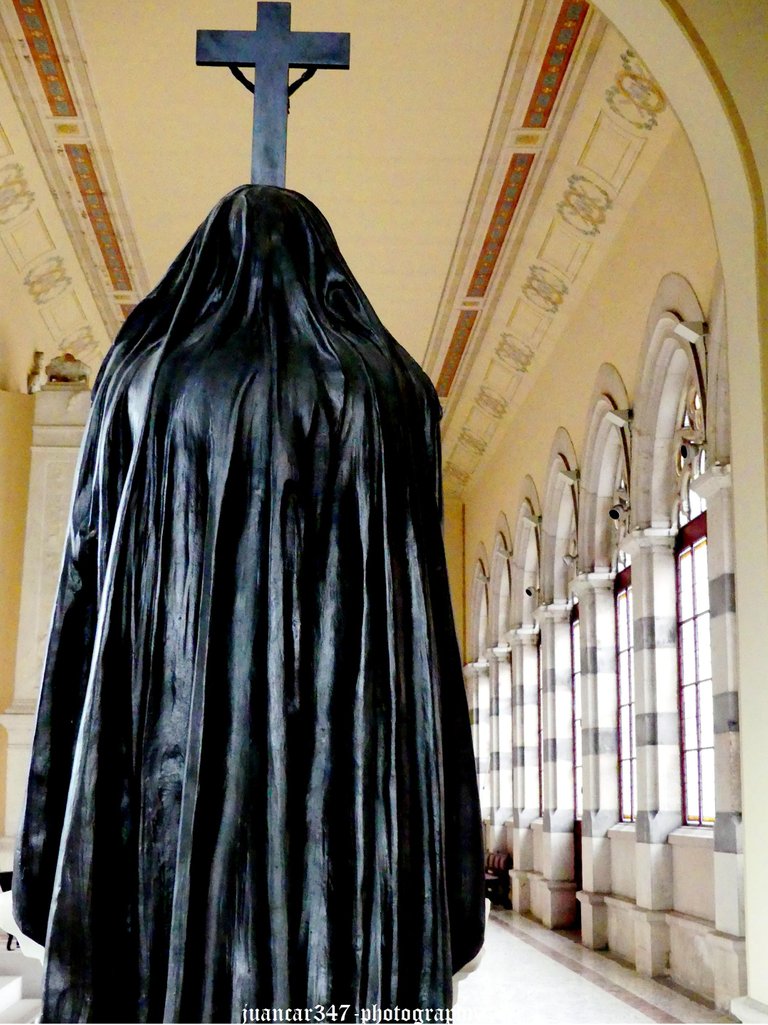 ---
---