[ENG-SPN] Of magic and fantasy / De magia y fantasía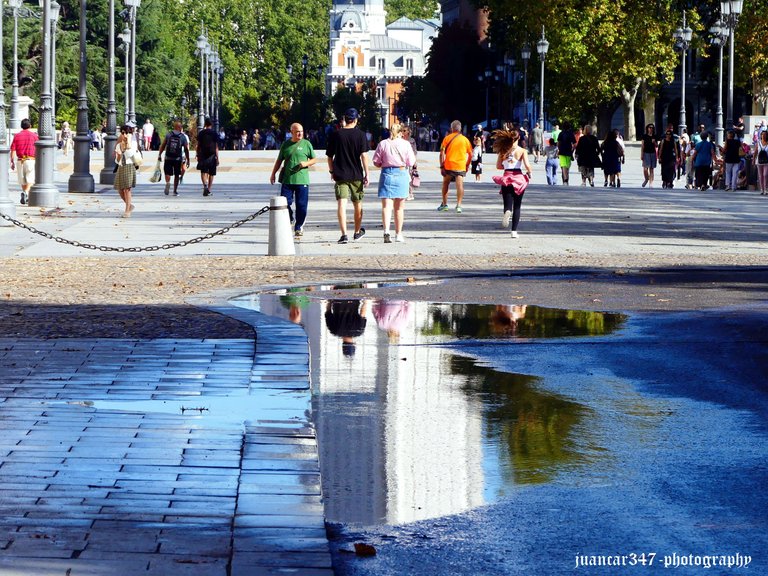 Hesse confessed, in one of his unique autobiographical writings, that without magic, this world is unbearable. I believe that, in reality, what he meant by this word so discredited today, 'magic', was nothing other than that complex scenario of humble, but poetic causalities, which, in some way, always accompany us, although confused with that indifference with which we tend to always look at what, by force of habit, we pigeonhole, without any subtlety, within the everyday and the banal.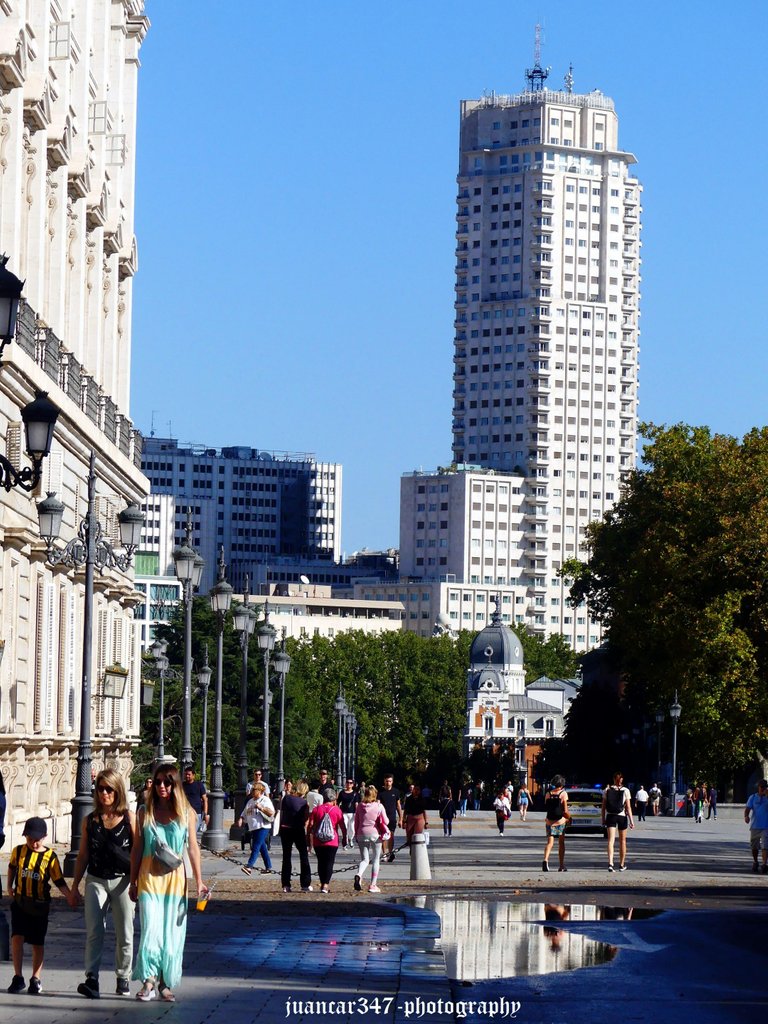 The humors of the time tend to be, generally, excellent emissaries, who, like the less and less frequent circus parades, leave in their wake, as those in the past did, singular proclamations of beauty and fantasy.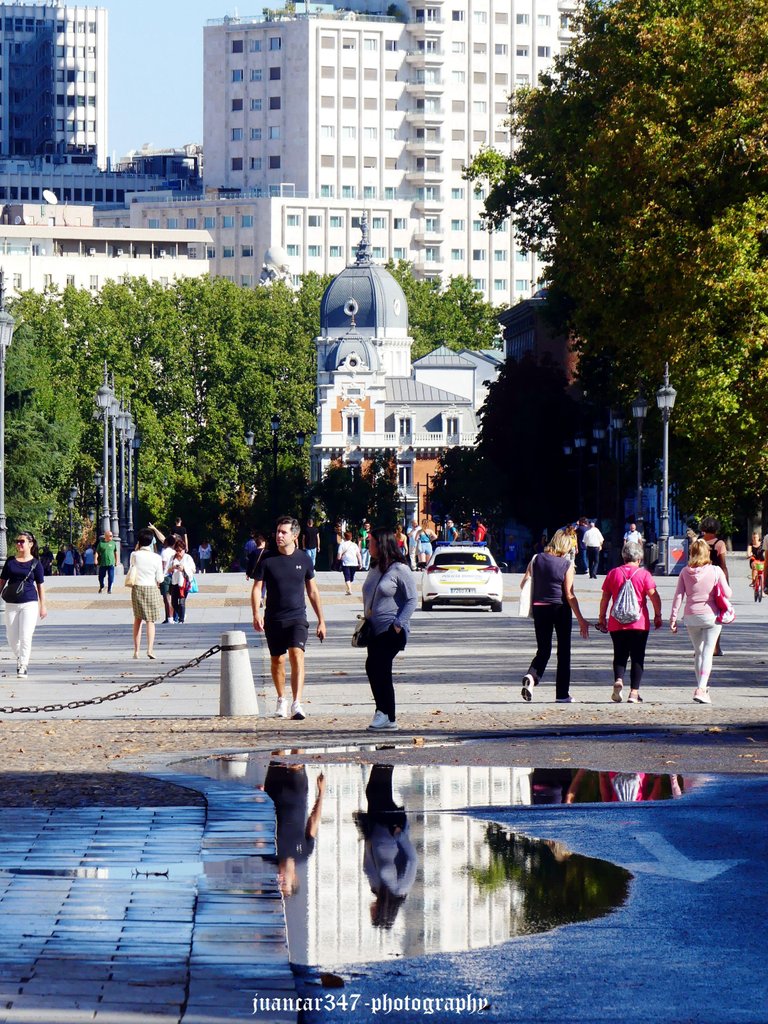 It is enough, for example, a sordid storm at dawn and a splendid midday sun, to see, in those other natural mirrors, which are, certainly, puddles, matritensian scenes, which, like spontaneous mirages, provide us with moments of fantasy, before disappearing.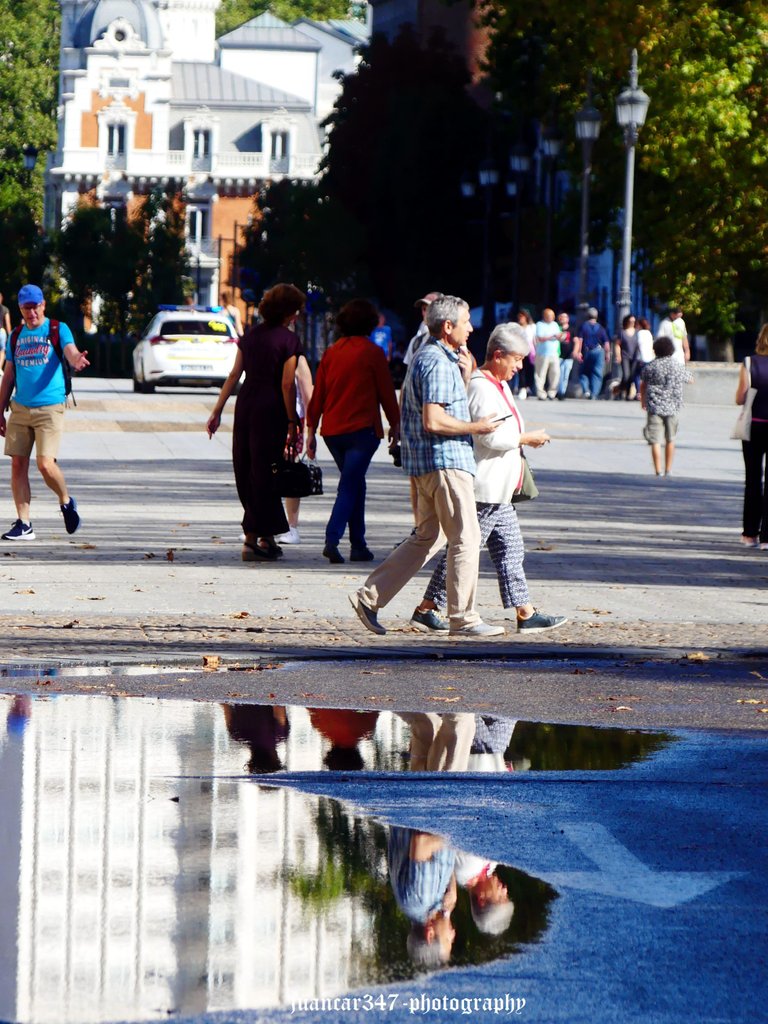 Confesaba Hesse, en uno de sus singulares escritos autobiográficos, que, sin magia, este mundo es inaguantable. Yo creo, que, en realidad, lo que él entendía por esta palabra tan desprestigiada hoy en día, 'magia', no era otra cosa que ese complejo escenario de humildes, pero poéticas causalidades, que, de alguna manera, nos acompañan siempre, aunque confundidas con esa indiferencia con la que tendemos a mirar siempre lo que, a fuerza de costumbre, encasillamos, sin sutileza alguna, dentro de lo cotidiano y lo banal.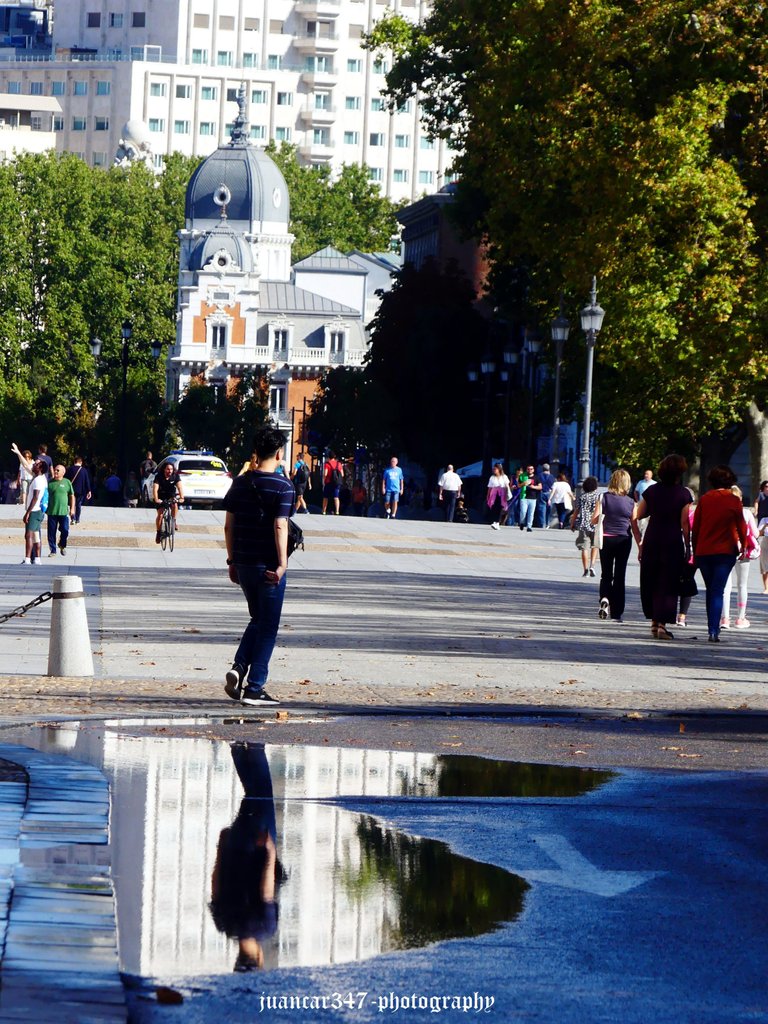 Los humores del tiempo suelen ser, generalmente, excelentes emisarios, que, como los cada vez menos frecuentes desfiles circenses, van dejando a su paso, como hacían aquellos en el pasado, singulares proclamas de belleza y fantasía.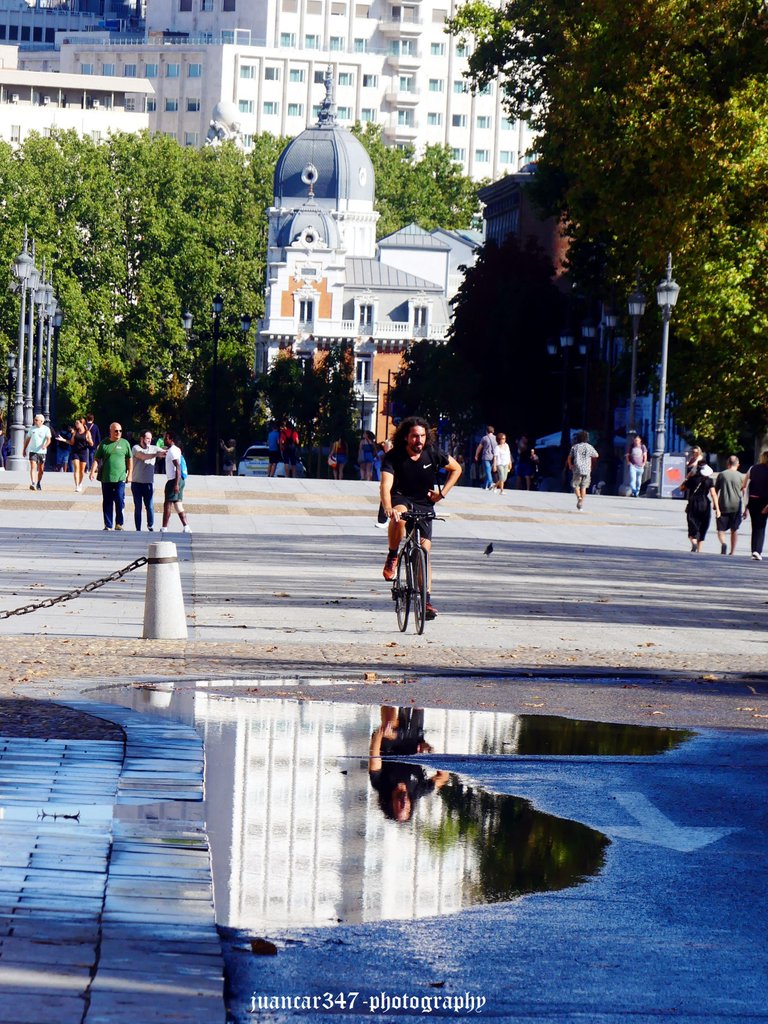 Basta, por ejemplo, una sórdida tormenta de madrugada y un sol espléndido sol de mediodía, para ver, en esos otros espejos naturales, que son, ciertamente, los charcos, escenas matritenses, que cual espontáneos espejismos, nos proporcionan unos momentos de fantasía, antes de desaparecer.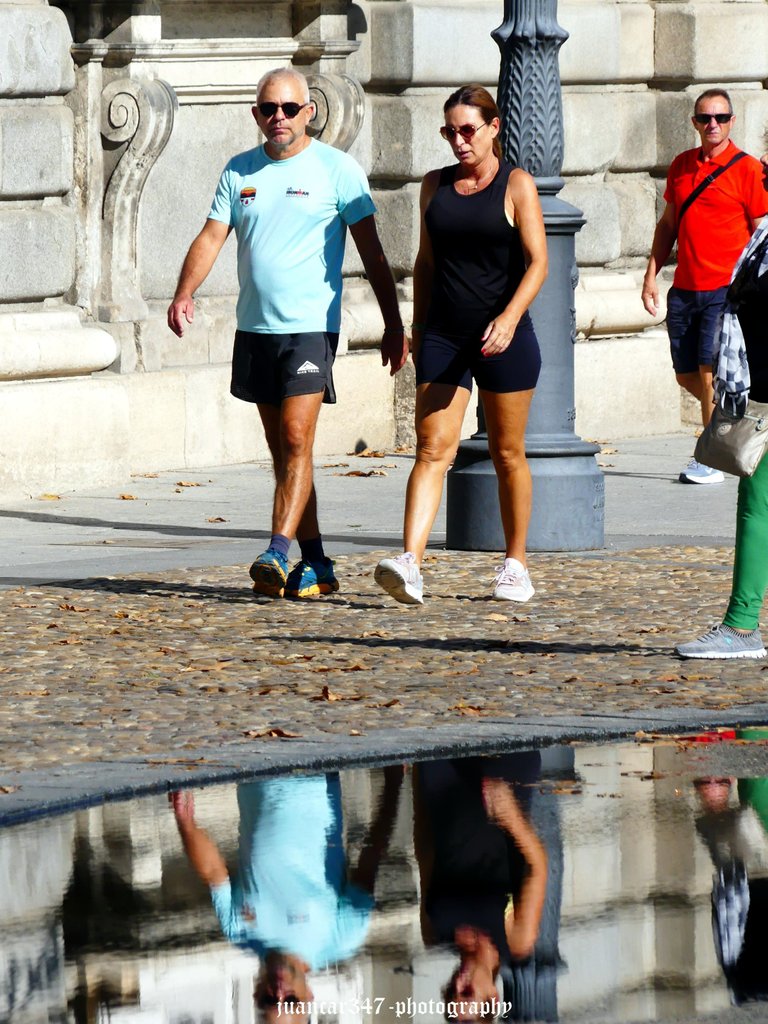 NOTICE: Both the text and the accompanying photographs are my exclusive intellectual property and therefore are subject to my Copyright.
AVISO: Tanto el texto, como las fotografías que lo acompañan, son de mi exclusiva propiedad intelectual y por lo tanto, están sujetos a mis Derechos de Autor.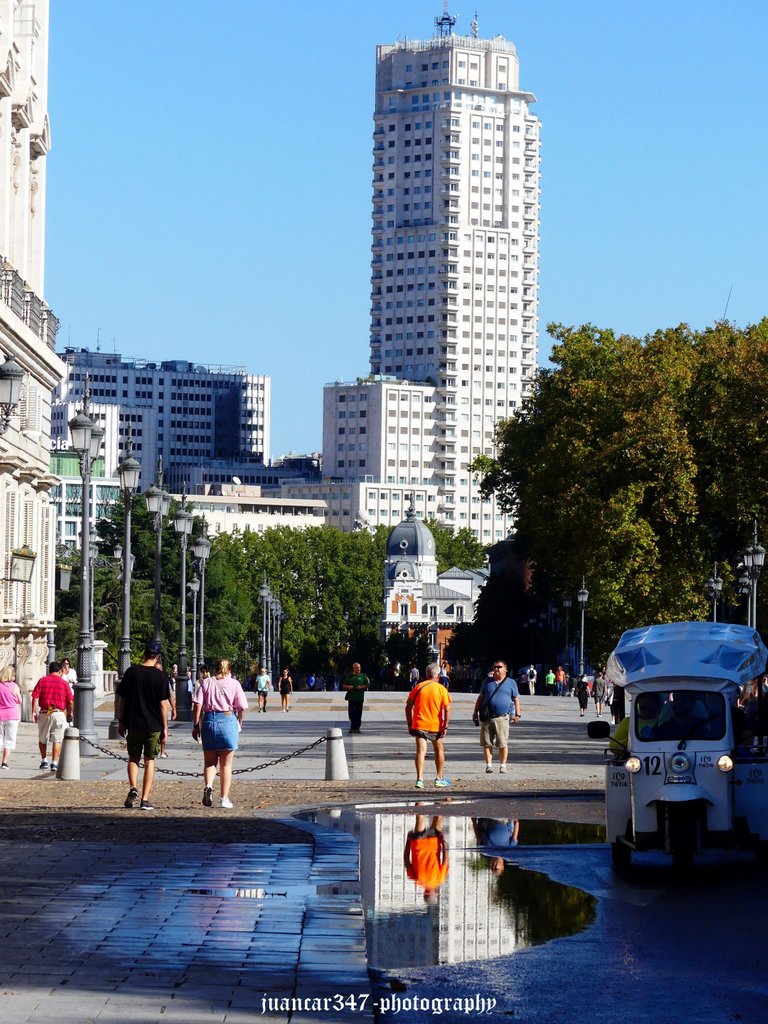 ---
---